Contrasts abound in this dramatically cantilevered home located just outside Vienna, Austria. Situated on a steeply sloped site, Dietrich Untertrifaller Architekten maximized the view by creating a massive overhang that juts out to the northwest. Floating 40 feet above the home's cast concrete base, the gray steel box welcomes uninterrupted views of vineyards, mountains, and the Danube River beyond.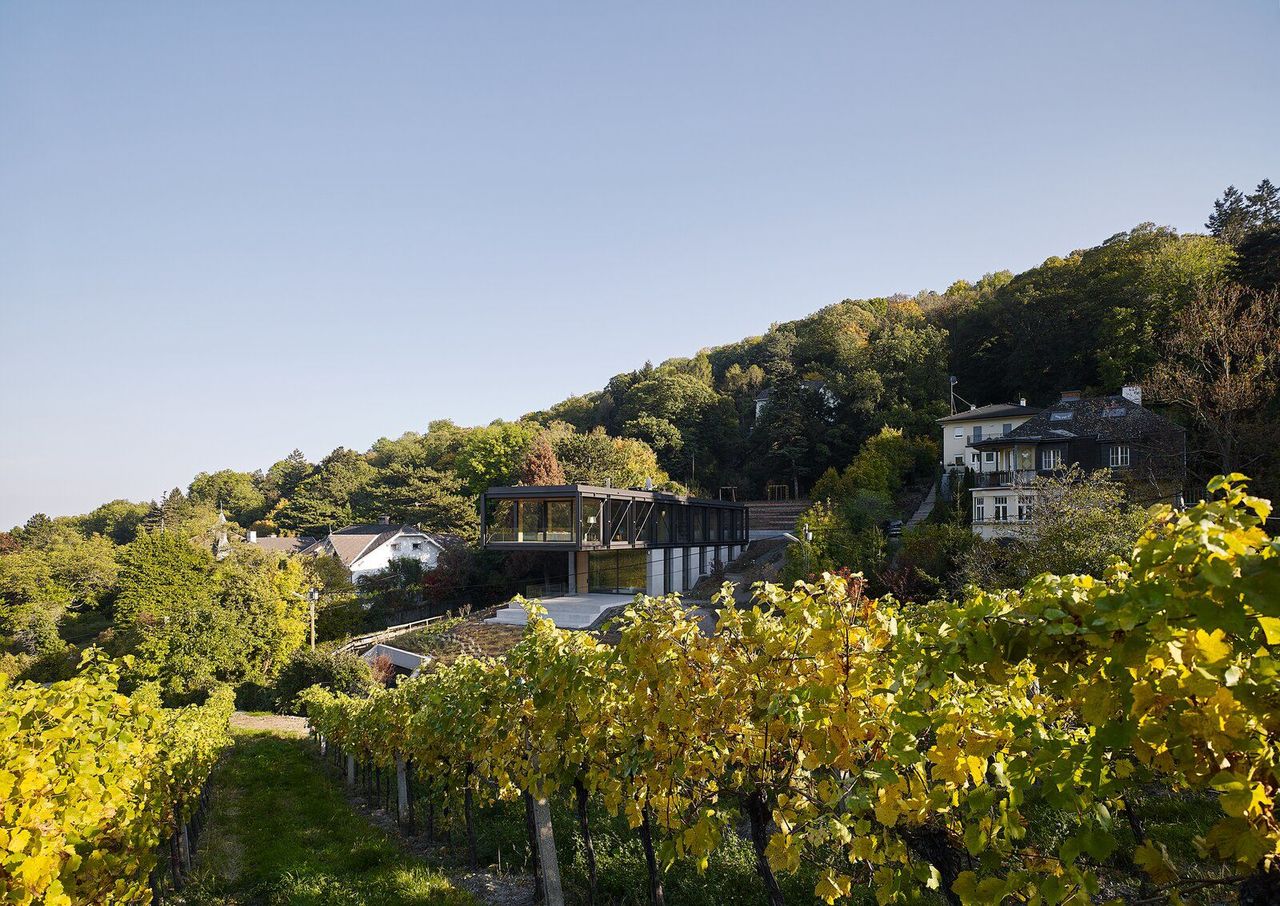 "The goal was to bring the scenery into the house and make it a tangible experience," say the architects. The arrangement spans three floors, with the garage nestled into the slope, grounding the home. Above, the overhang creates a welcoming, covered entrance that doubles as an outdoor terrace.

Once inside, the vestibule on the home's garden level immediately establishes a sense of spaciousness with an over-height welcome hall. A set of guest rooms located on this floor share a Jack and Jill bathroom, helping maximize efficiency. A powder room and utility room round out the level.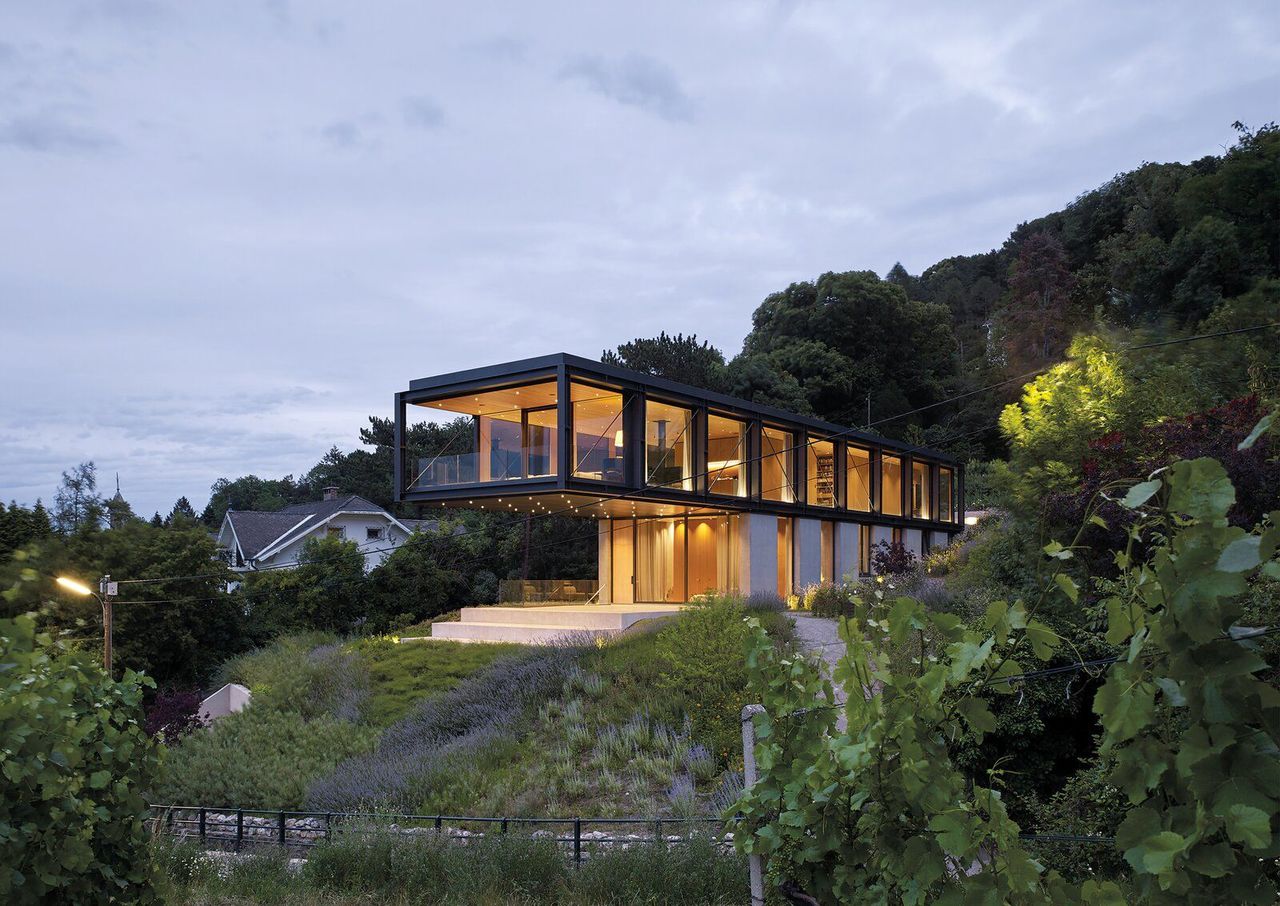 A set of stairs leads up to the glass wing, which takes center stage. This upper level contains an open plan living/dining/kitchen area on one end, with a library, primary bedroom, bathroom, and sauna opposite. Glass doors and a low-profile fireplace help maximize sightlines through the home. "Visual axes from one end of the floor to the other enhance the home's generous and open impression," explain the architects.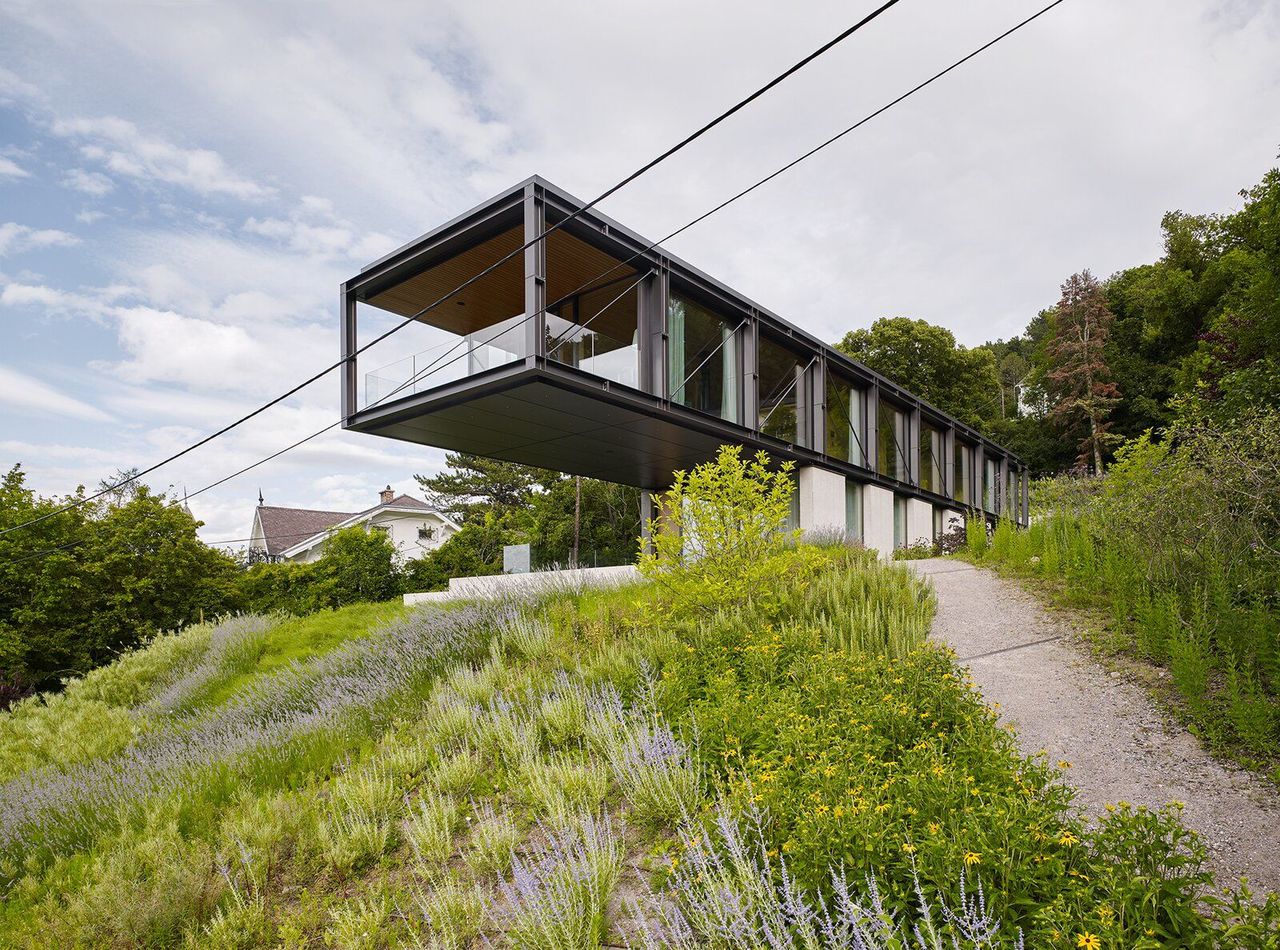 The living room opens to a terraced garden with a pool, while the cantilevered end of the home contains a covered terrace. A glass balustrade here keeps the emphasis on the view.

With its steel, glass, and concrete, the exterior material palette captures an industrial feel, but the home's interior is cozy and warm. "It's completely clad in oak, like a wooden box," say the architects. "Despite the all-around glazing, this creates a warm atmosphere and a feeling of security, without disturbing the direct connection to the surrounding environment."