The zero-waste lifestyle continues to grow in popularity-great news for our planet. For those new to the idea, it aims to decrease the waste (especially single-use plastic) we consume daily through purchases, shipping and personal-care routines.

The Environmental Protection Agency (EPA) defines zero-waste as the "conservation of all resources by means of responsible production, consumption, reuse, and recovery of products, packaging, and materials." All of this is done without harming the health of humans or our planet's natural resources.

While corporations and manufacturers can adopt the concept on a larger scale, incremental efforts at home can make an impact, too. If you're looking for a place to start, Lily Cameron, cofounder of Wild Minimalist, suggests making small, purposeful choices to be more eco-conscious. "Going zero waste means taking gradual, intentional steps to limit your daily waste," she says. "You do that by practicing mindfulness, reducing your dependence on disposable products, and being resourceful."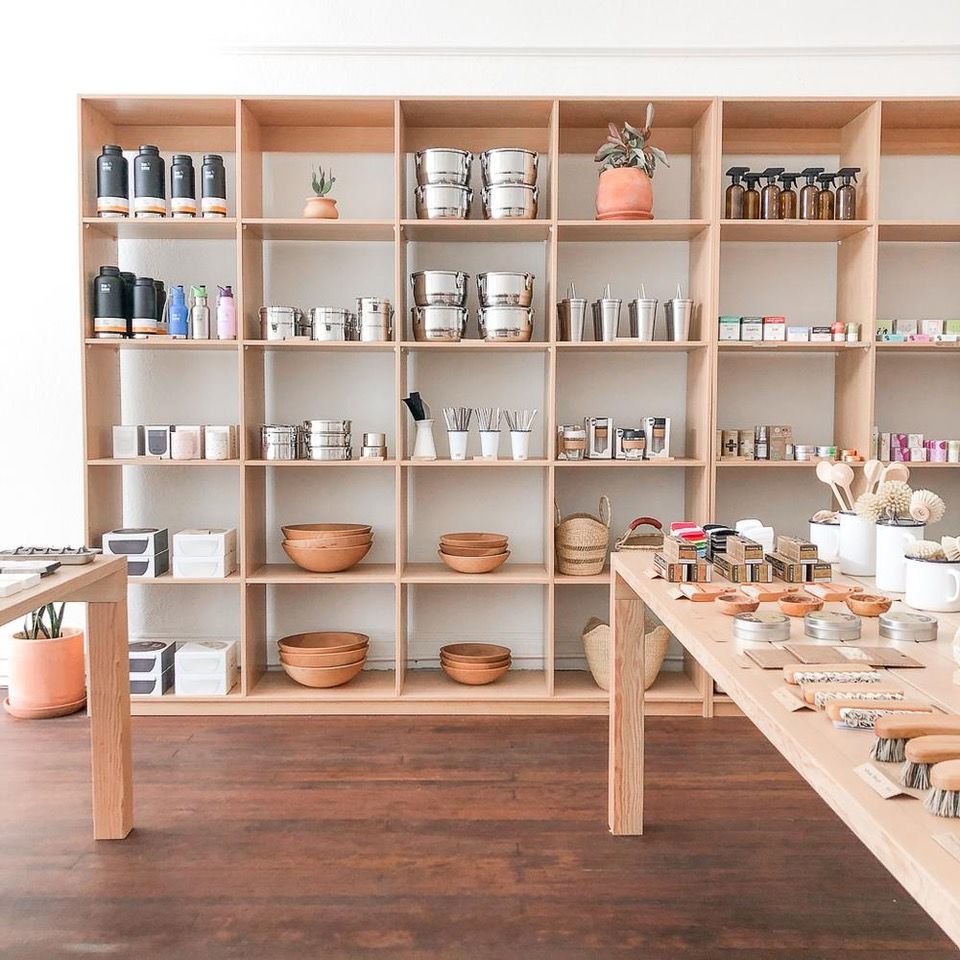 Beginners might consider starting with a zero-waste cleaning kit. These handy (and beautiful!) bundles are coveted for their earth-friendly contents and waste-minimizing refillable components. What should you look for when purchasing your own? "A good kit contains essentials that are well tested and highly effective," Cameron says. To clean sustainably in your home, shop our top 10 zero-waste cleaning kits below.


Zero Waste Cleaning Kits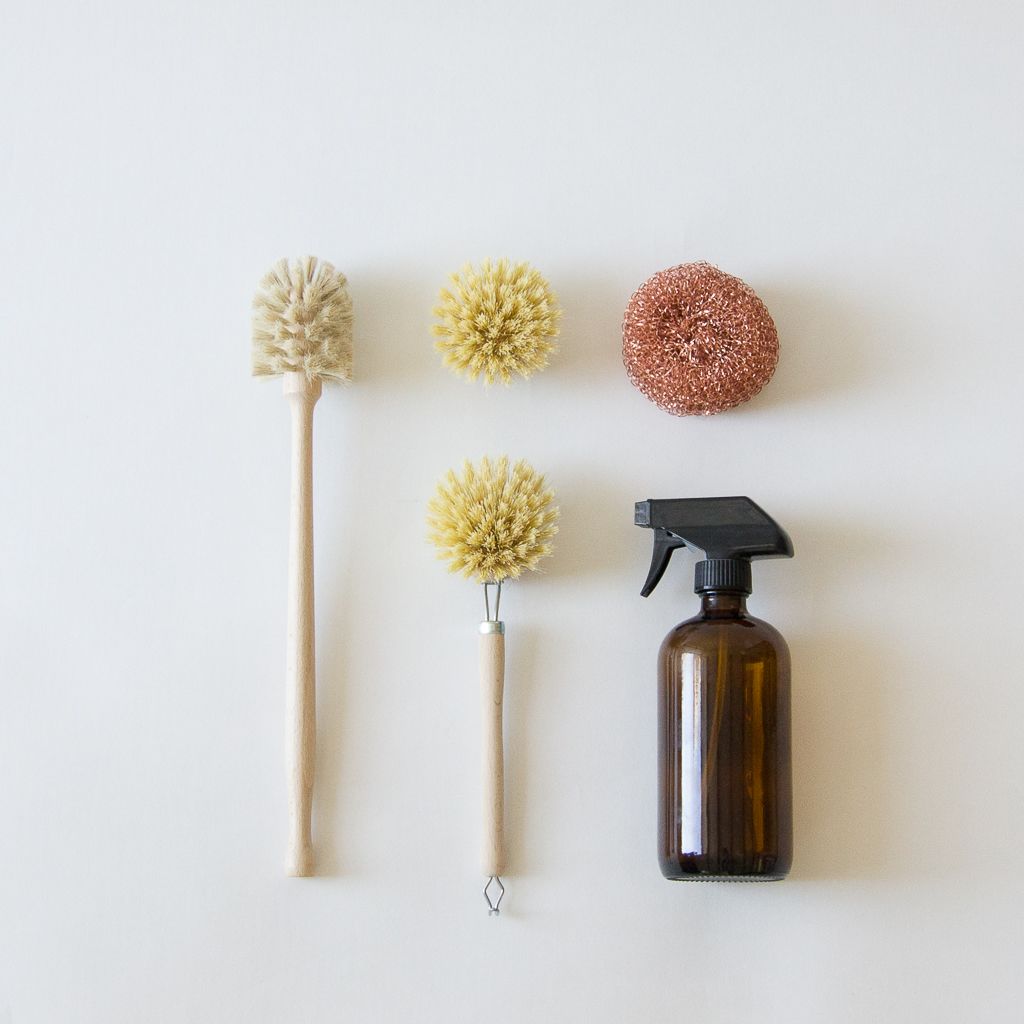 Zero-Waste Kitchen Cleaning Kit

To work toward a plastic-free kitchen, start with Wild Minimalist's zero-waste kitchen cleaning kit. "It contains the workhorses of a low-waste, tidy kitchen," Cameron says. "These are the products I use every day in my own home that made a huge impact when I started going zero waste." So what sets it apart from traditional cleaning products? "Each item is long-lasting and made with materials that can be reused, recycled, or composted at the end of life," she says. "And unlike plastic sponges, brushes, and bottles, they look great on display."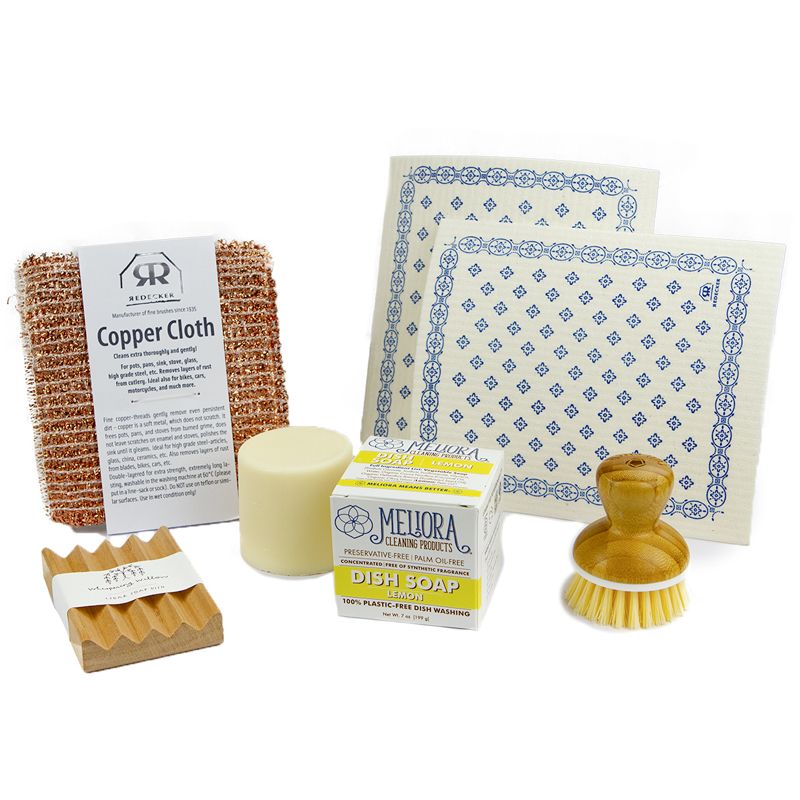 Zero-Waste Dishwashing Kit

EarthHero's dishwashing kit is both beautiful and eco-friendly. It reduces waste associated with traditional kitchen cleaning products by replacing them with a highly concentrated Castile soap bar, a durable scrub brush, and copper scouring pads. Two reusable Swedish dishcloths step in for paper towels. All are shipped to you in plastic-free packaging.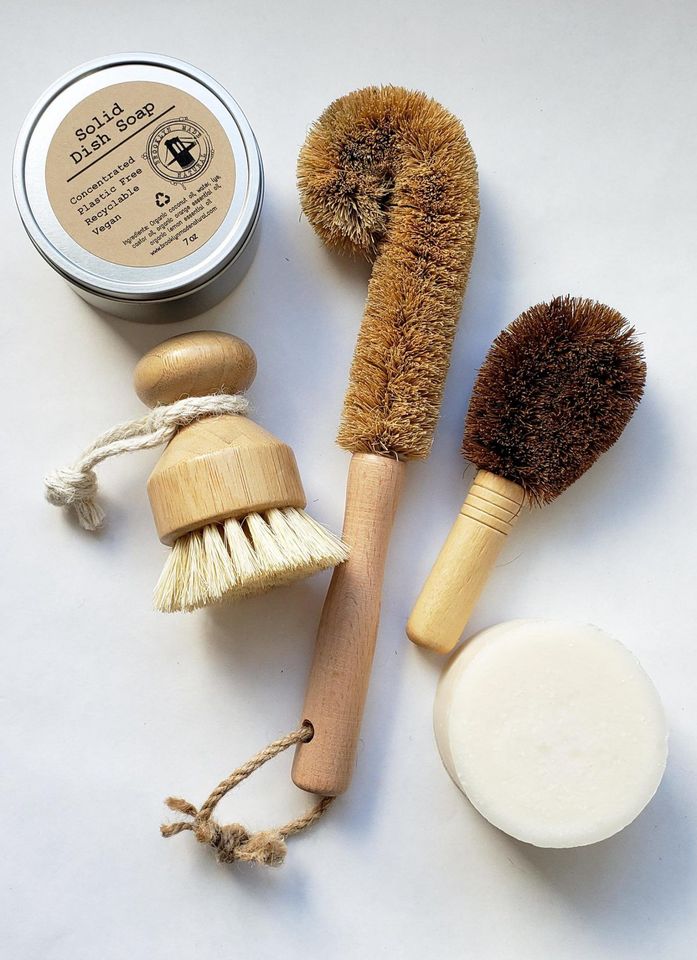 Plant-Based Brush Set

For scrubbing dishes and pans, try Brooklyn Made Natural's zero-waste cleaning bundle on Etsy. Select 'everything' from the drop-down menu to receive a vegan refillable organic dish soap bar along with three durable bamboo and hemp scrub brushes. Set-in mug stains don't stand a chance.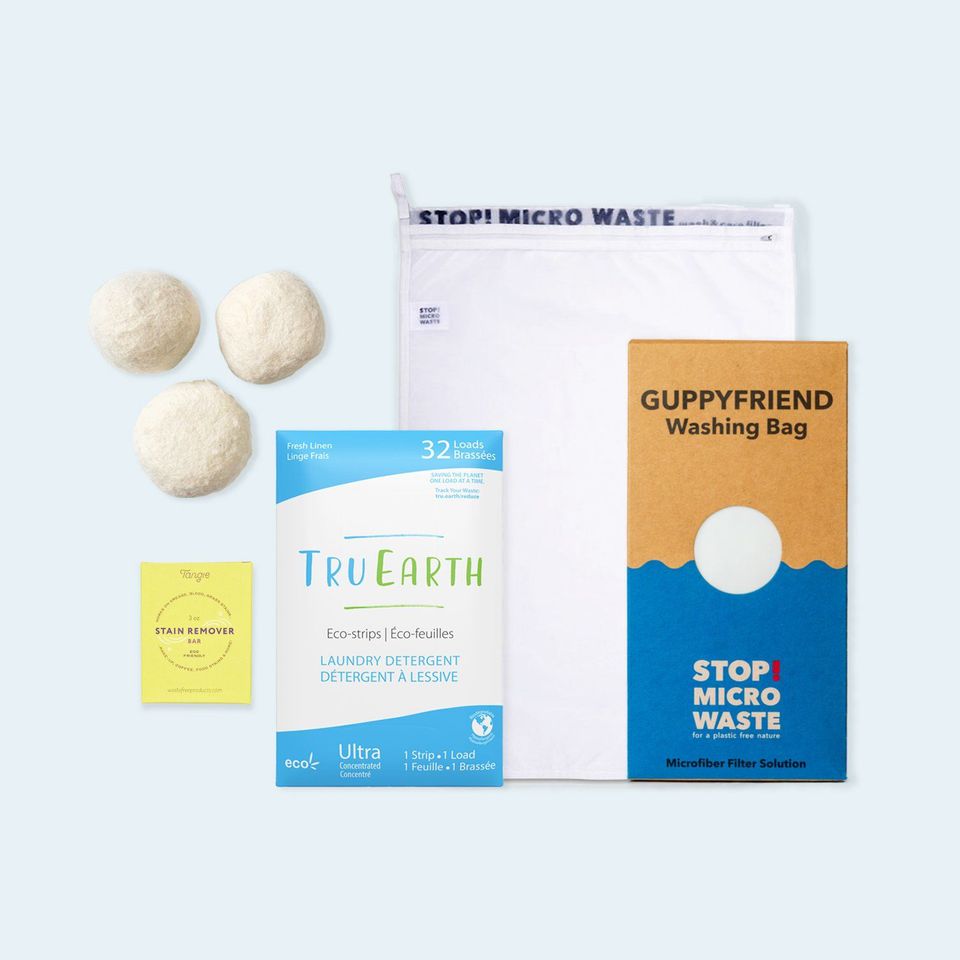 Sustainable Laundry Kit

The items in this innovative laundry kit are made with all-natural ingredients and without harsh chemicals, fragrance or fillers that will help keep lakes, rivers and oceans clean from plastic particles. A biodegradable laundry detergent and stain treatment stick are also included, which are friendly to marine life, too.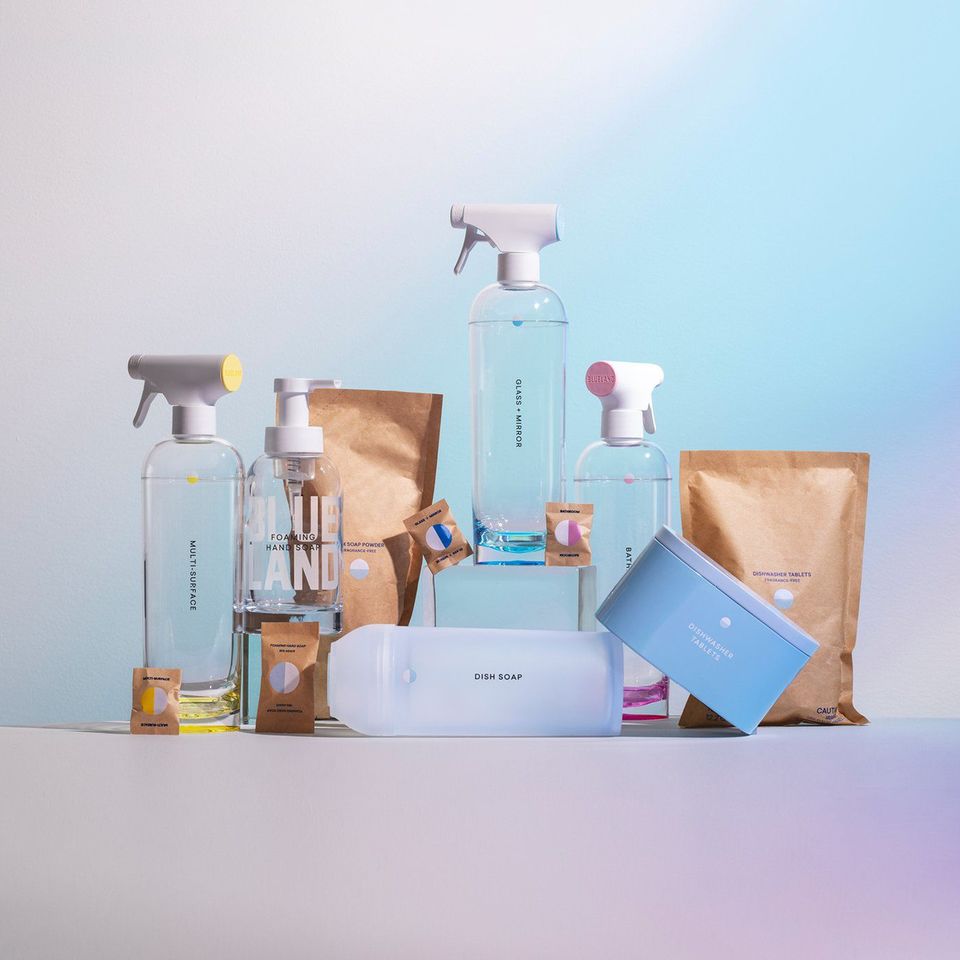 Everyday Cleaning Kit

Incorporate refillable bottles into your household cleaning routine to minimize accumulated and discarded plastic. More good news: it's cost-effective and reduces cramped under-sink storage needs, too. Companies like Blueland offer non-toxic cleaning supplies in the form of tablets that require consumers to just add water.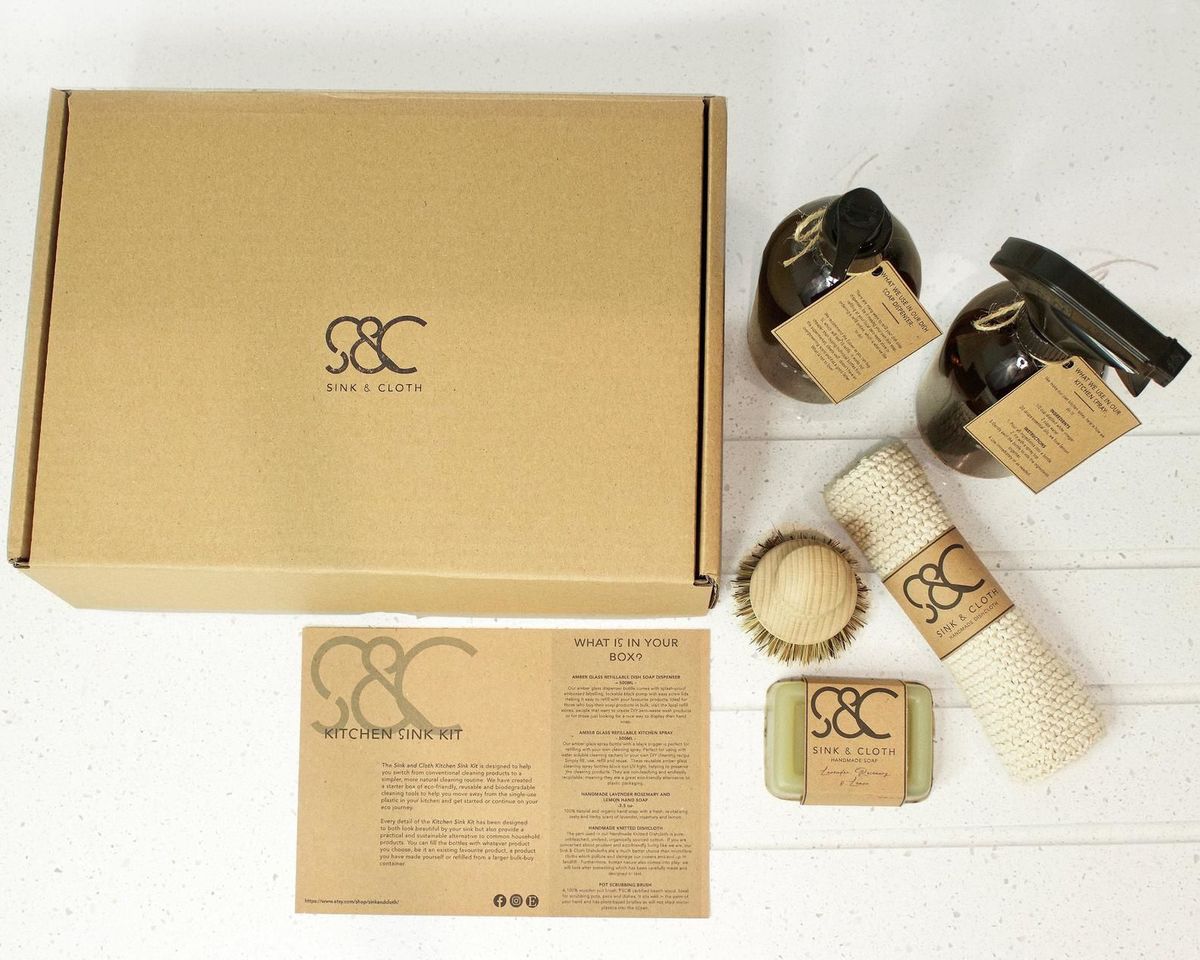 Kitchen Sink Kit

This sustainable kitchen cleaning box is a great starting point for beginners, as well as a thoughtful gift for loved ones. The bundle features eco-friendly, reusable, and biodegradable cleaning tools such as amber glass bottles, an organic cotton dishcloth, natural handmade soap and a beechwood pot-scrubbing brush.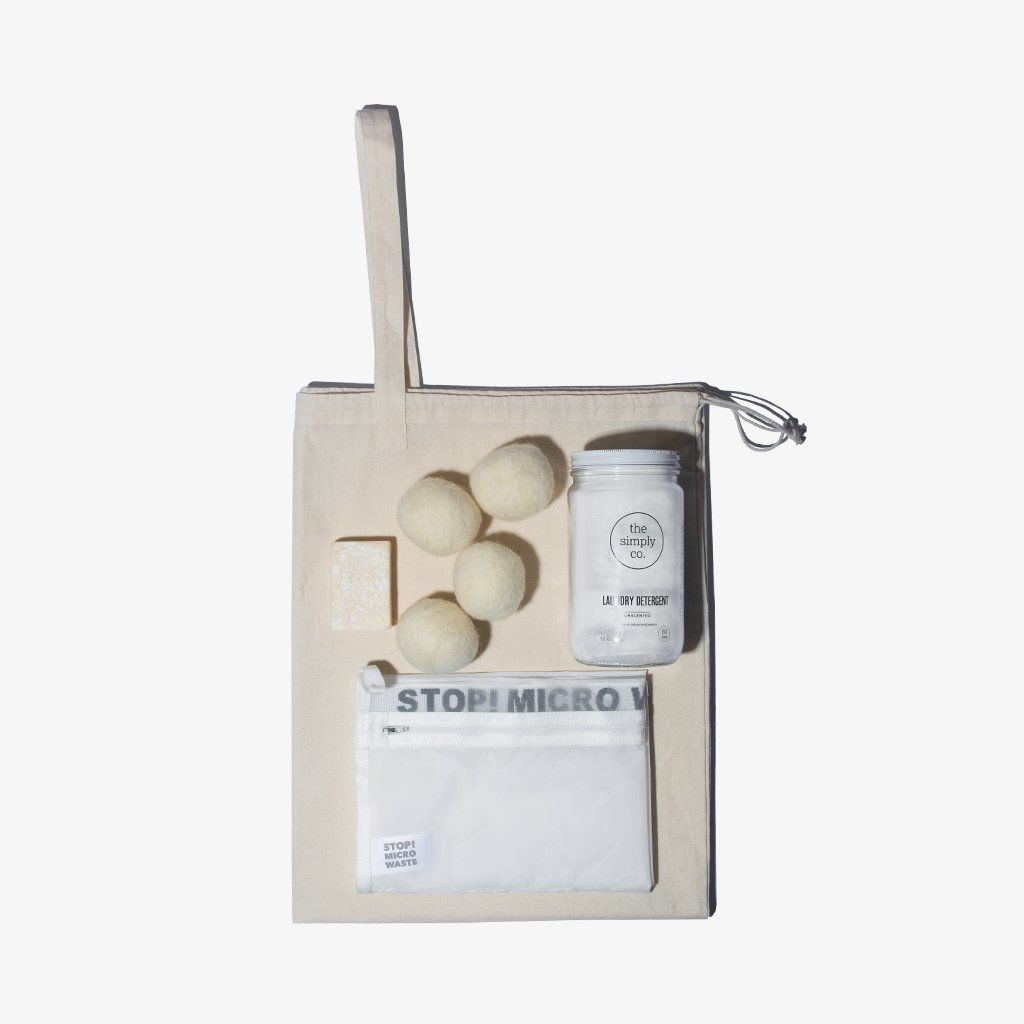 Zero-Waste Laundry Kit

Package Free offers a range of zero-waste kits for you to choose from. This laundry kit includes a jar of The Simply Co. laundry detergent, which is made with natural ingredients and is 100% biodegradable, along with wool dryer balls and a stain stick. It also comes with an organic laundry tote and a microplastics washing bag, which filters microplastic pollution caused by washing synthetic textiles. All of Package Free's products keep sustainability top of mind and ship in plastic-free, zero-waste packaging.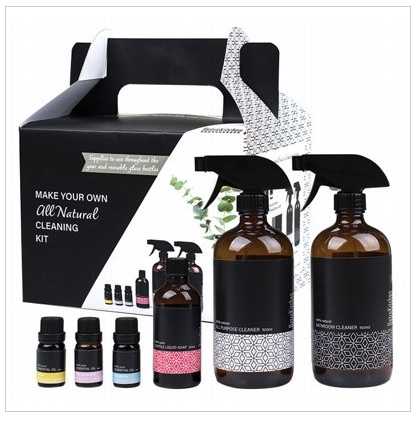 Make Your Own Cleaning Kit

The Eco Warrior offers refillable, non-toxic cleaning solutions for those looking to minimize waste and the use of harsh chemicals. Learn how to make your own mixes using a helpful how-to tutorial included in the set. The kit also includes amber glass bottles, castile soap, and lemon, eucalyptus, and lavender essential oils.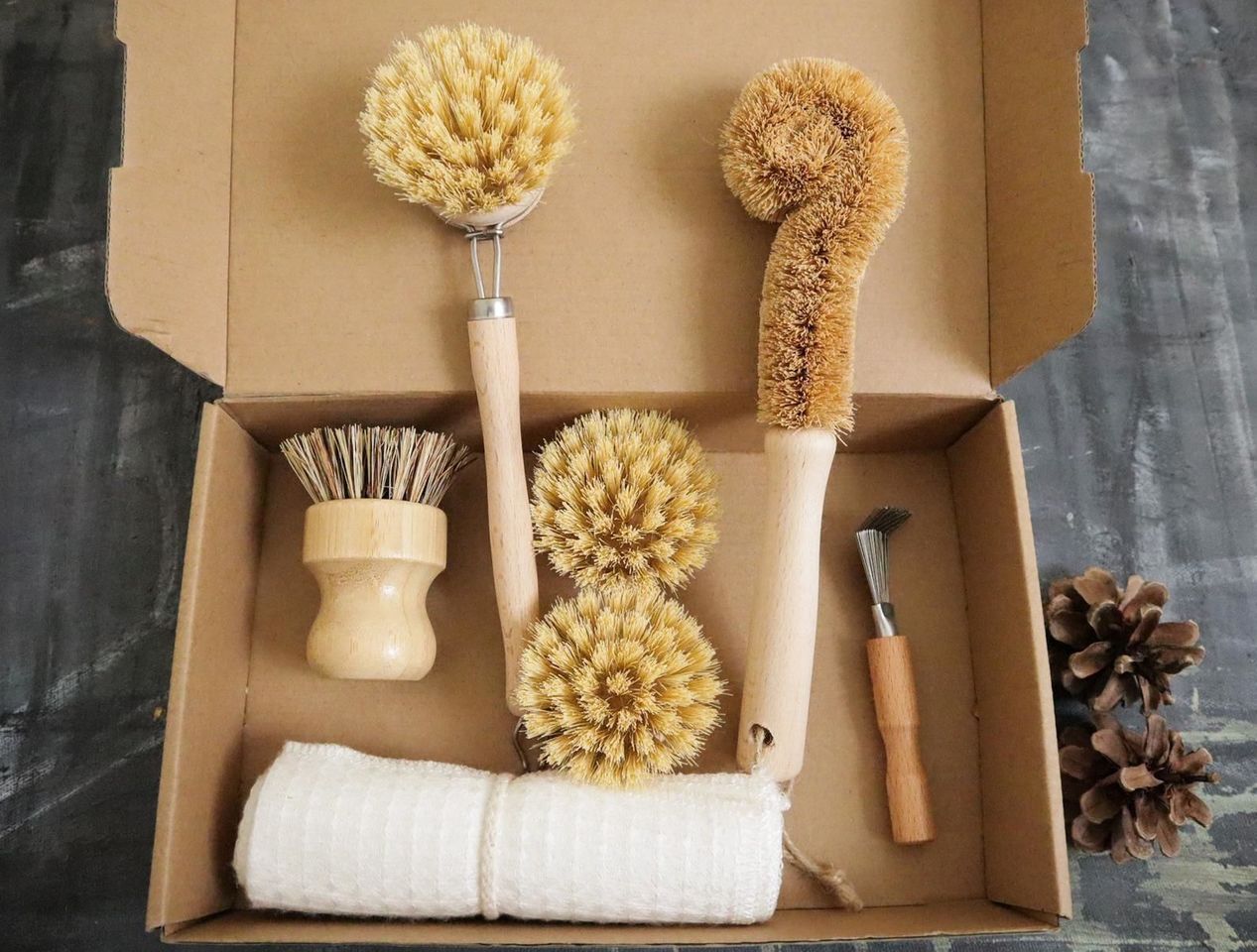 Sustainable Scrub Brush Kit

Not only does this cleaning collection offer sustainable tools, but they also look great when not in use. Each item is plant-based and made from bamboo, beechwood, sisal, coconut, cotton or palm. In addition to pots and pans, these brushes can be used to scrub vegetables, too.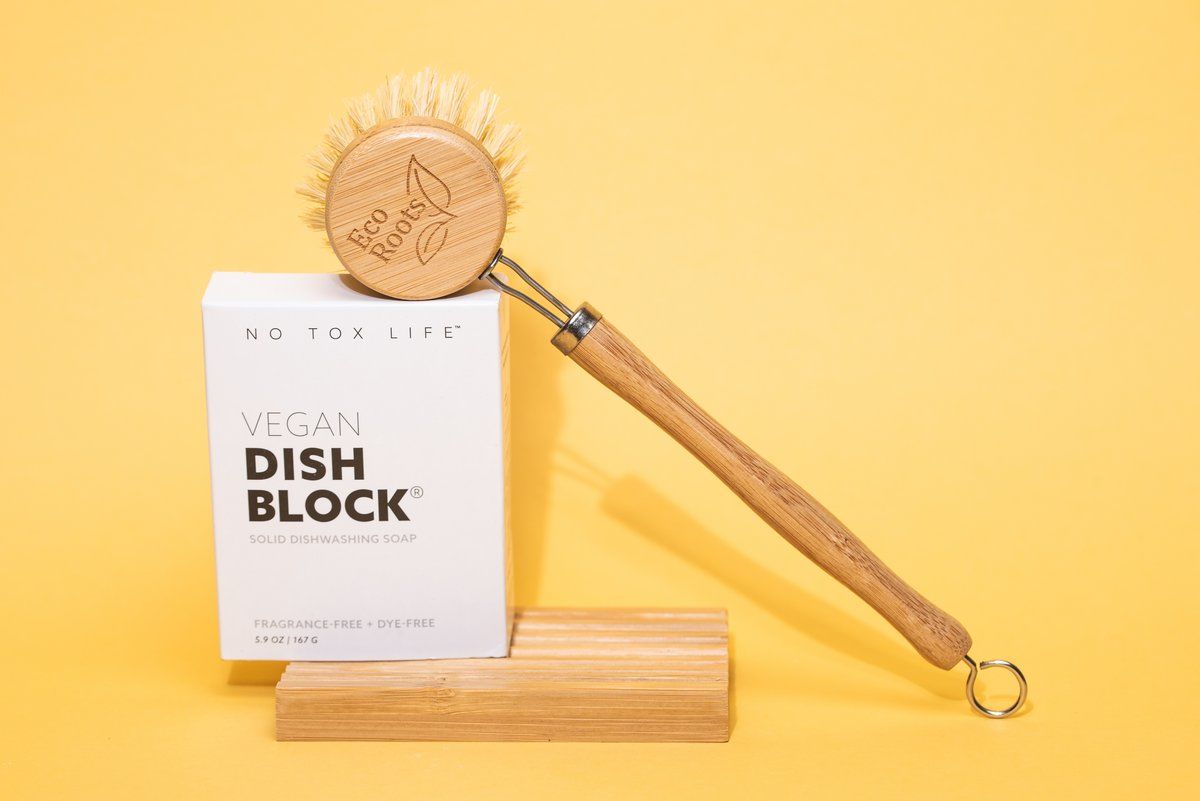 Zero-Waste Cleaning Starter Kit

This simple kit is a great starting point for a beginner looking to live more sustainably with less plastic. All items are eco-friendly, including the bamboo soap dish, vegan soap, and wood cleaning brush. A detachable brush head makes it easy to clean dishes then recycle when it's time for a replacement. EcoRoots products come in plastic-free packaging.


Tips for Sustainable Cleaning

Some consumers might assume harsh chemicals are the only way to get a surface truly clean, but that's not often the case. "A lot of people think you need specialized cleaning products for each surface in the home and that harsh chemicals are the only way to get things truly clean and sanitary," Cameron says. "I was really surprised to discover that a few simple ingredients like white vinegar, baking soda and castile soap could replace the majority of my household cleaners and are just as effective."

For a more sustainable home, start by paying attention to the items you're throwing away. "And not just in the kitchen, every room in your home that has a trash can," Cameron says. "Consider each item—is it really trash or can it be reused, recycled, or composted instead?" Learn which retailers offer earth-friendly shipping options. And for those looking to expand their zero-waste lifestyle, there are a number of books helpful for beginners, including 101 Ways To Go Zero Waste ($18, Zero Waste Store), Life Without Plastic ($17, Amazon), Zero Waste Home ($16, Amazon), and more. Even small changes in your daily life can help the planet, one thoughtful decision at a time.