Named after the traditional Finnish word for "cozy at home," Koto is a new UK–based prefab cabin startup founded by husband-and-wife design duo, Johnathon and Zoe Little. After spending the past decade in Oslo where Johnathon worked for Snøhetta, the couple was enamored with the minimal aesthetics of Scandinavian design, as well as the healthy work-life balance promoted in the area. In particular, the Littles were mesmerized by the Nordic concept of Friluftsliv, an expression that translates to "open-air living." Together, all of these elements infused the couple with enough inspiration to create their new company.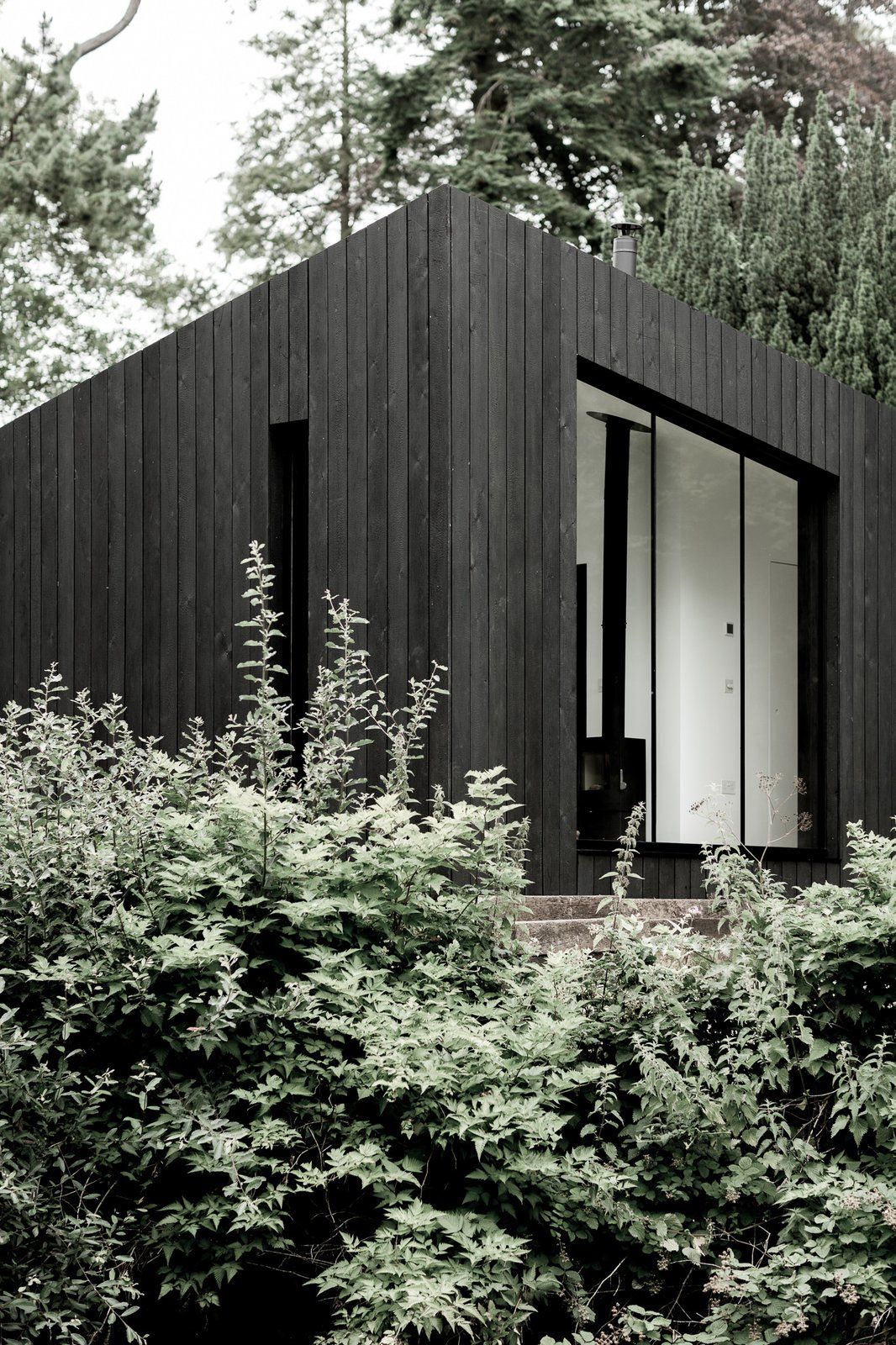 "They are a sculptural interpretation of the small buildings that you see across Europe, from Bothys to Alpine huts and Norwegian Hytte. These small pitched-roof buildings are an integral part of the landscape and provide warmth, shelter, and an opportunity to fully immerse in nature. That is the heart of the ethos at Koto," explain the designers.

The cabins, which can range from a 161-square-foot studio to a 430-square-foot, two-bedroom home, allow for easy flexible living and are available in one, two, three, or four-bedroom combinations. The prefab models can also include special add-on features, such as an outdoor shower, sauna, or even bespoke furniture.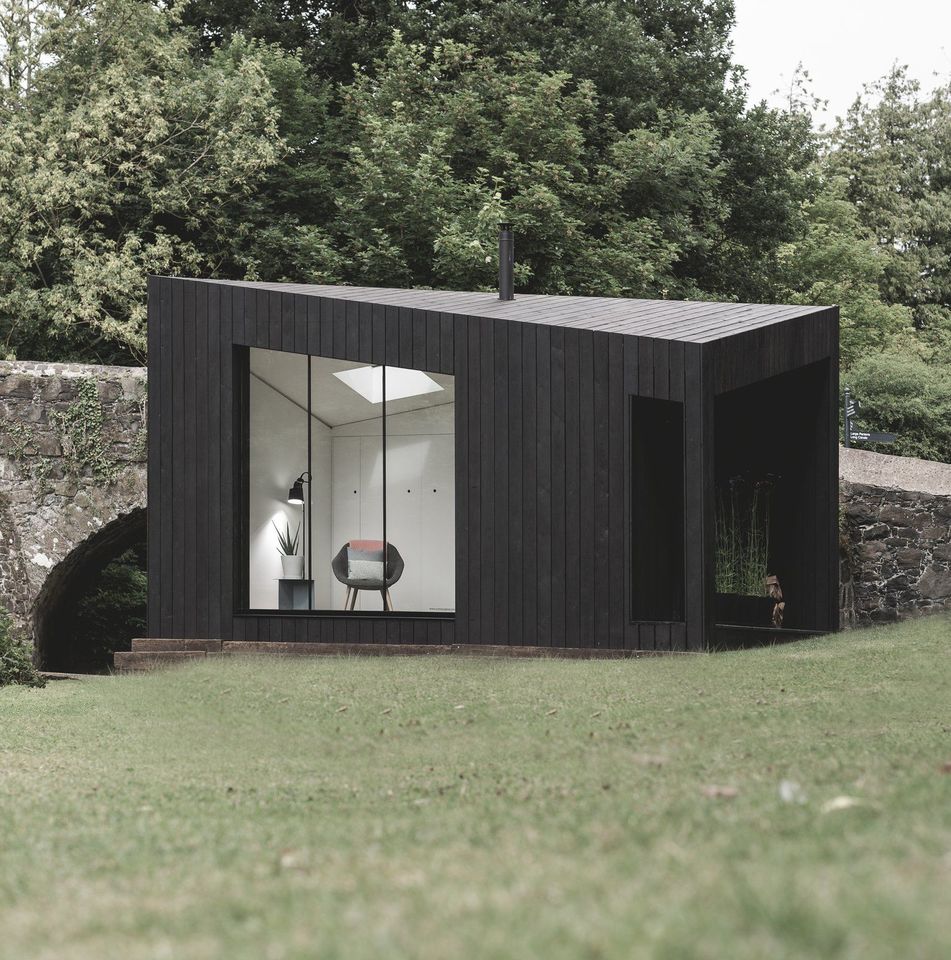 Interiors include concealed storage walls to maximize the floor space and help maintain the minimalist aesthetic.

The interiors are bright and airy, and the exteriors are clad in Siberian larch that has been charred black using the Japanese shou-sugi-ban technique. "We are creating beautiful small buildings that allow people to connect with nature and embrace outdoor living," the couple note.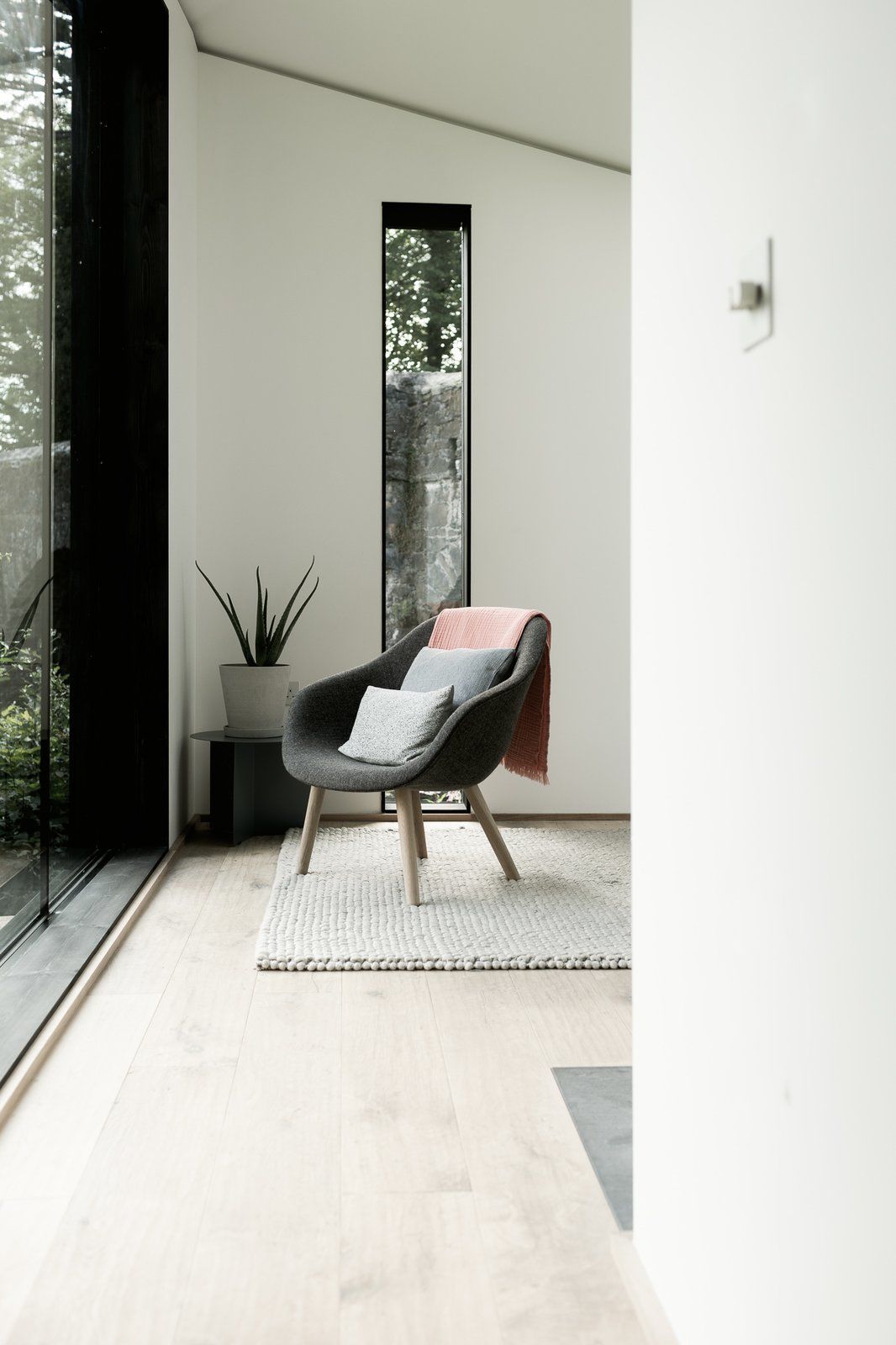 In addition to bespoke furniture, key pieces are from Hay.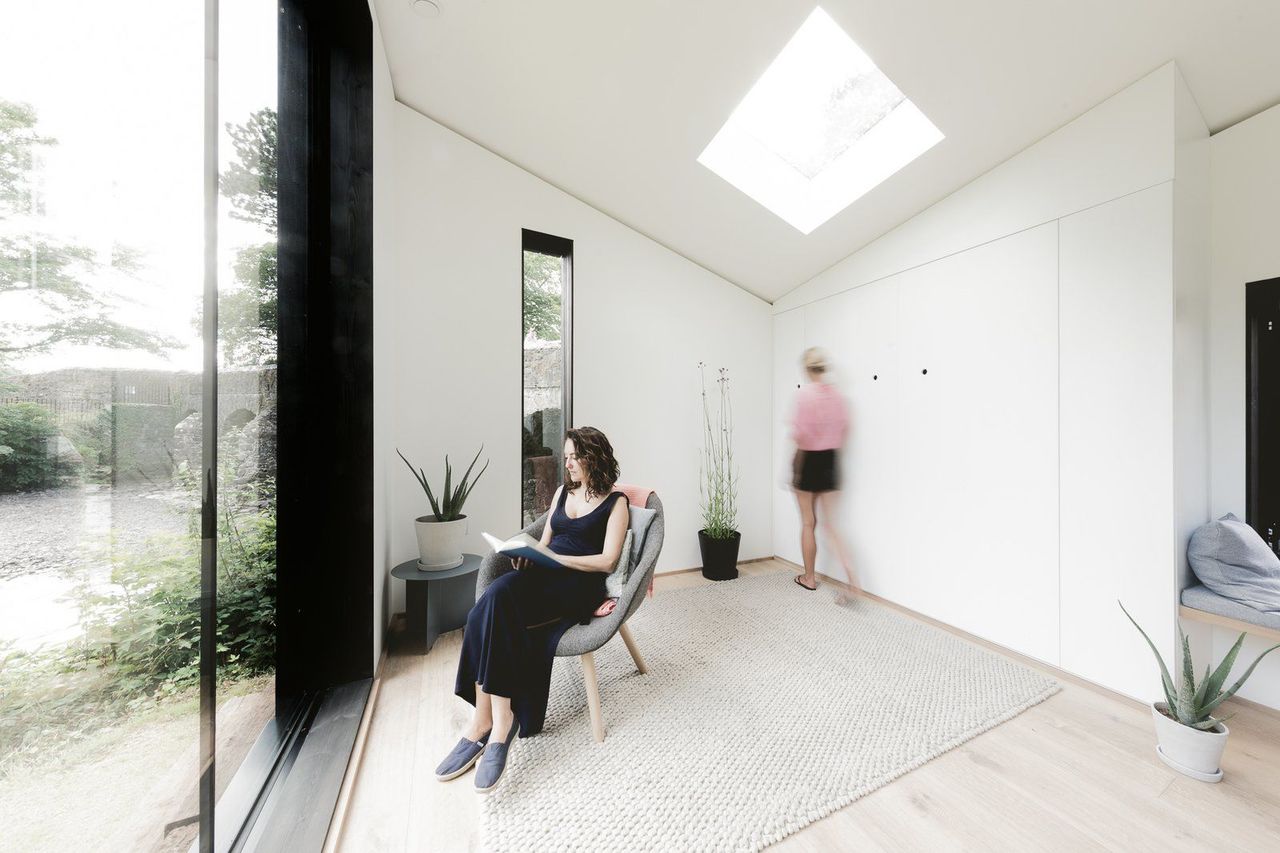 Each bedroom is designed to feel like a private retreat with a calm, minimalist feel.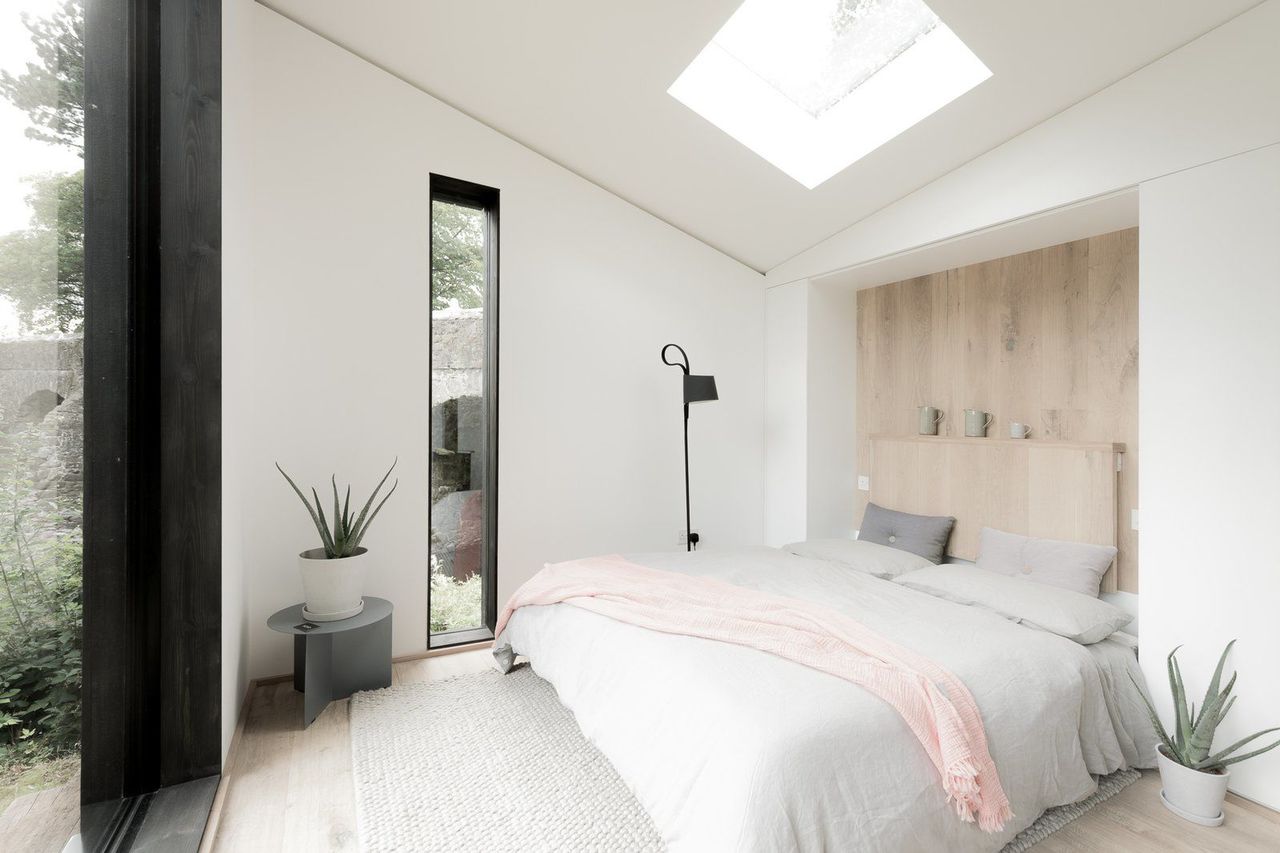 Special features include hidden storage walls and fold-down beds.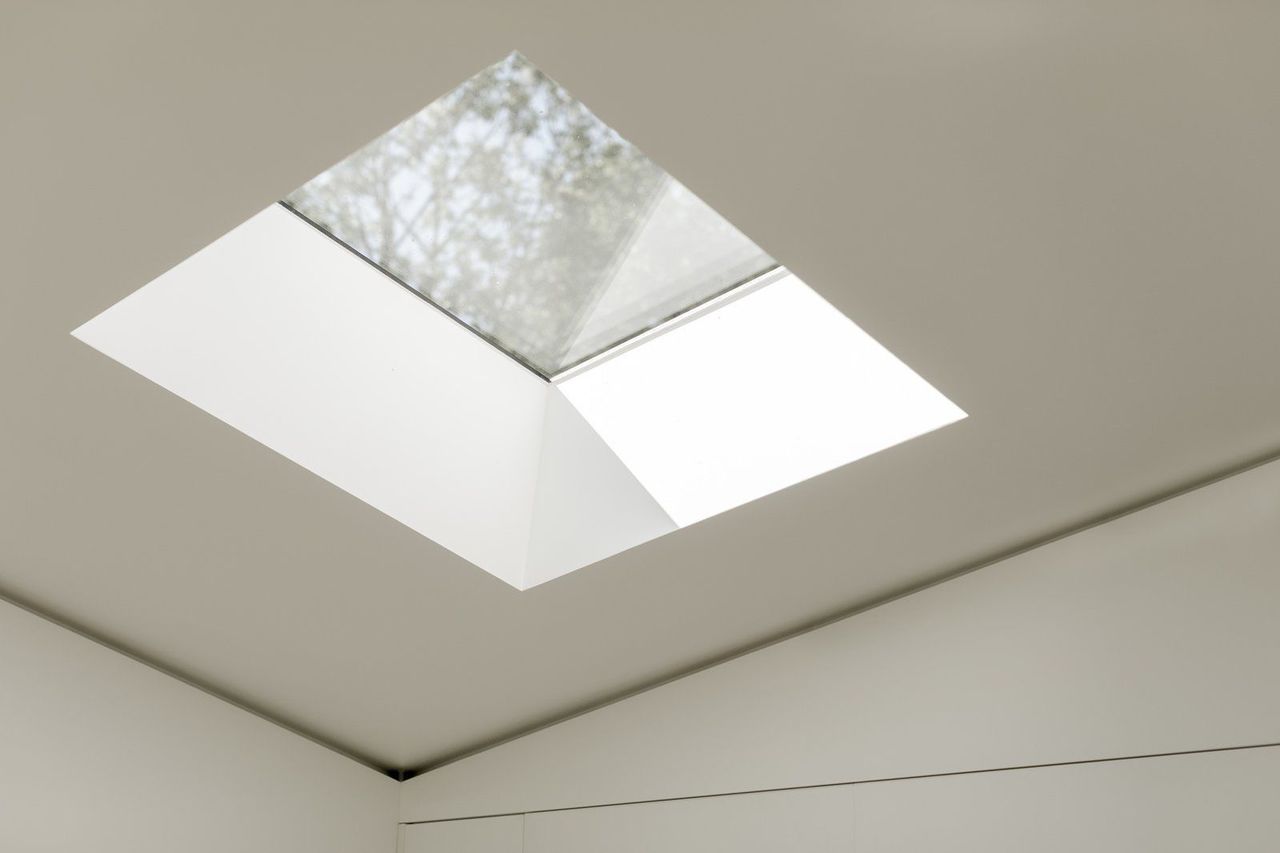 Strategically designed skylights maximize natural light.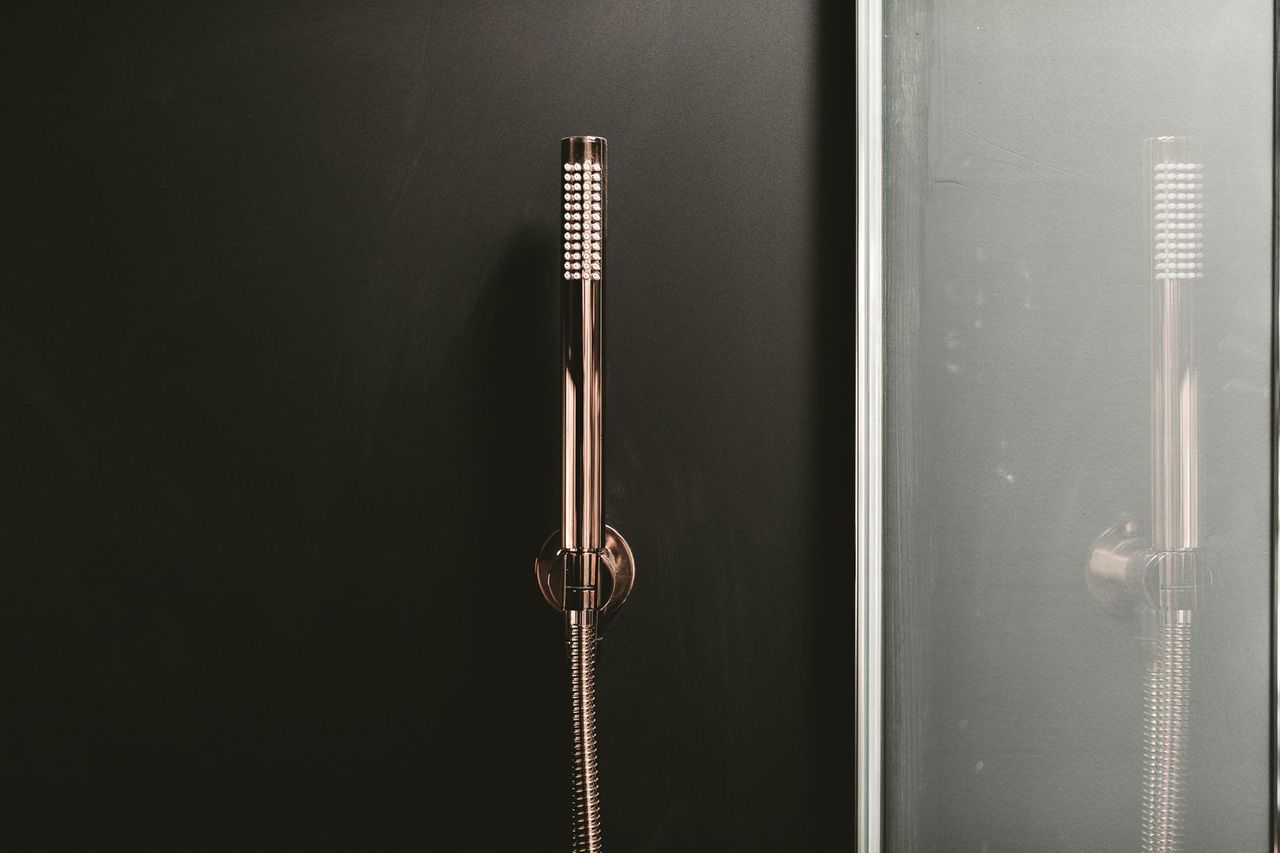 The interiors of the ensuite bathroom contrast dark colors with elegant copper Lusso fixtures.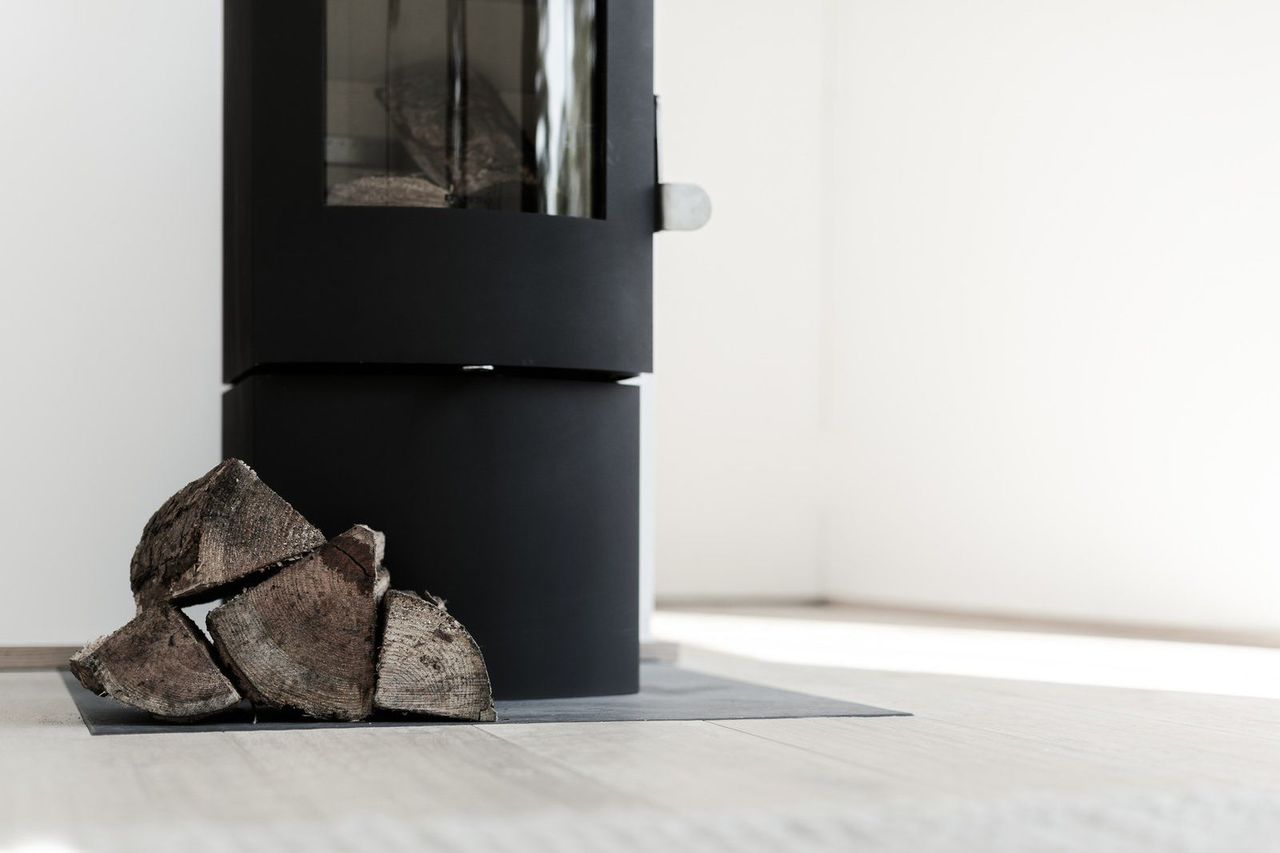 Each cabin comes with a Morsoe wood-burning stove.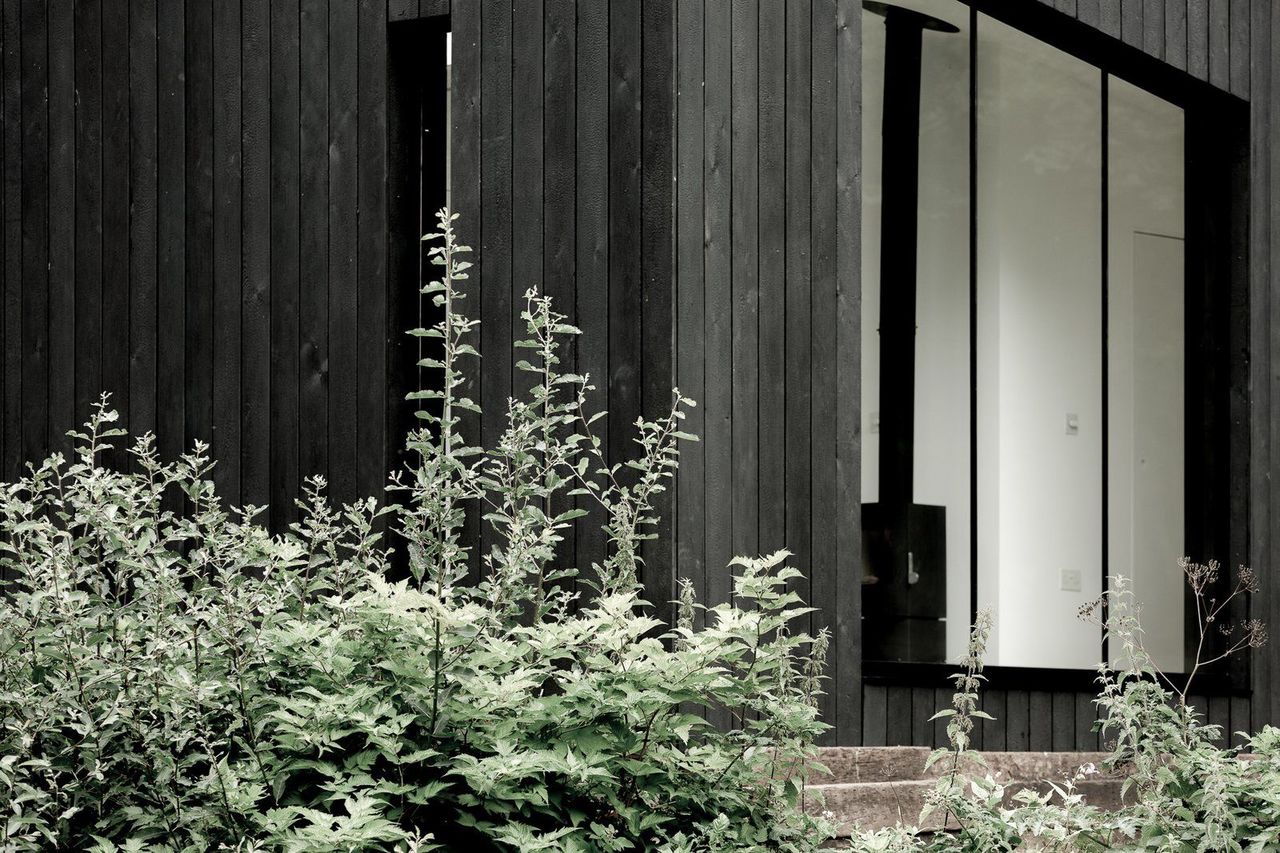 Even though each cabin boasts a large glazed facade, they can be oriented so to retain plenty of private.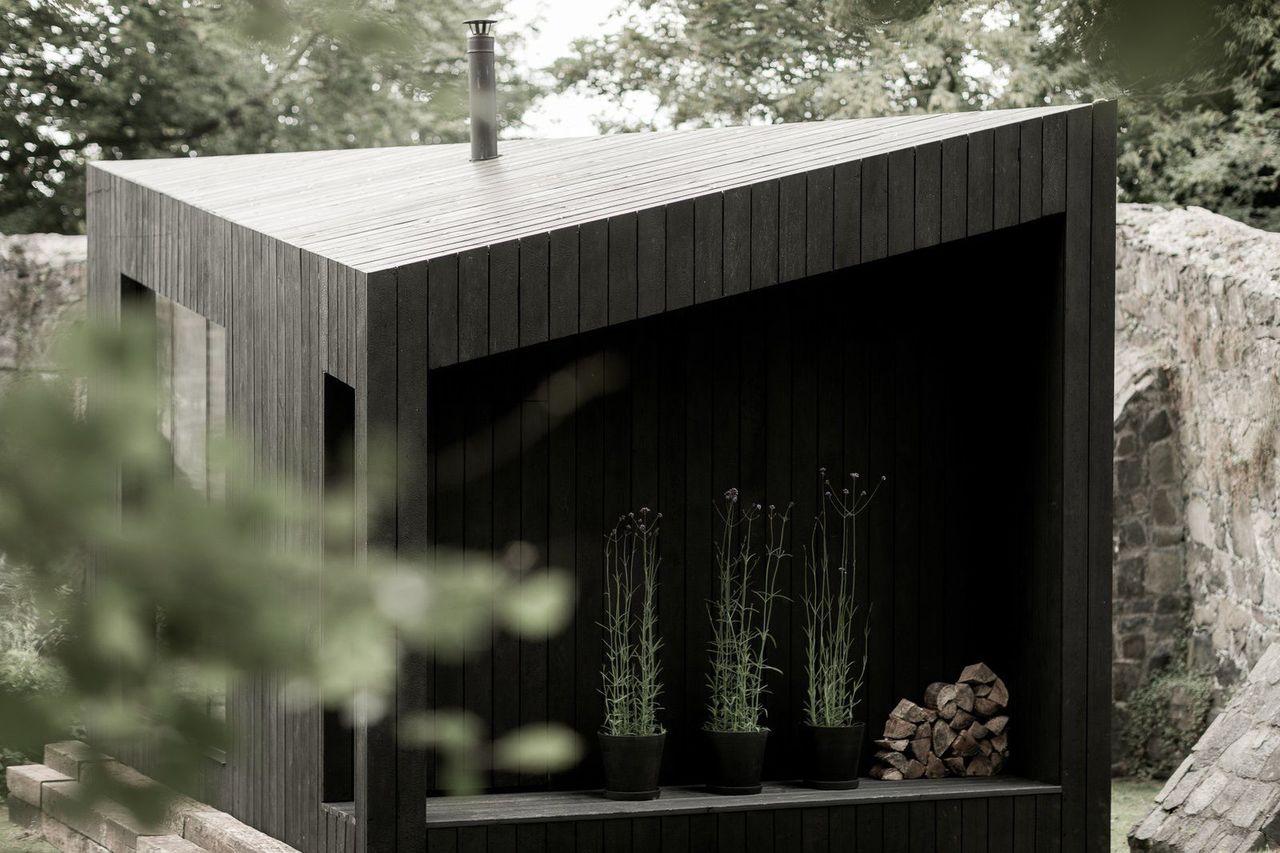 Outside nooks provide storage for firewood.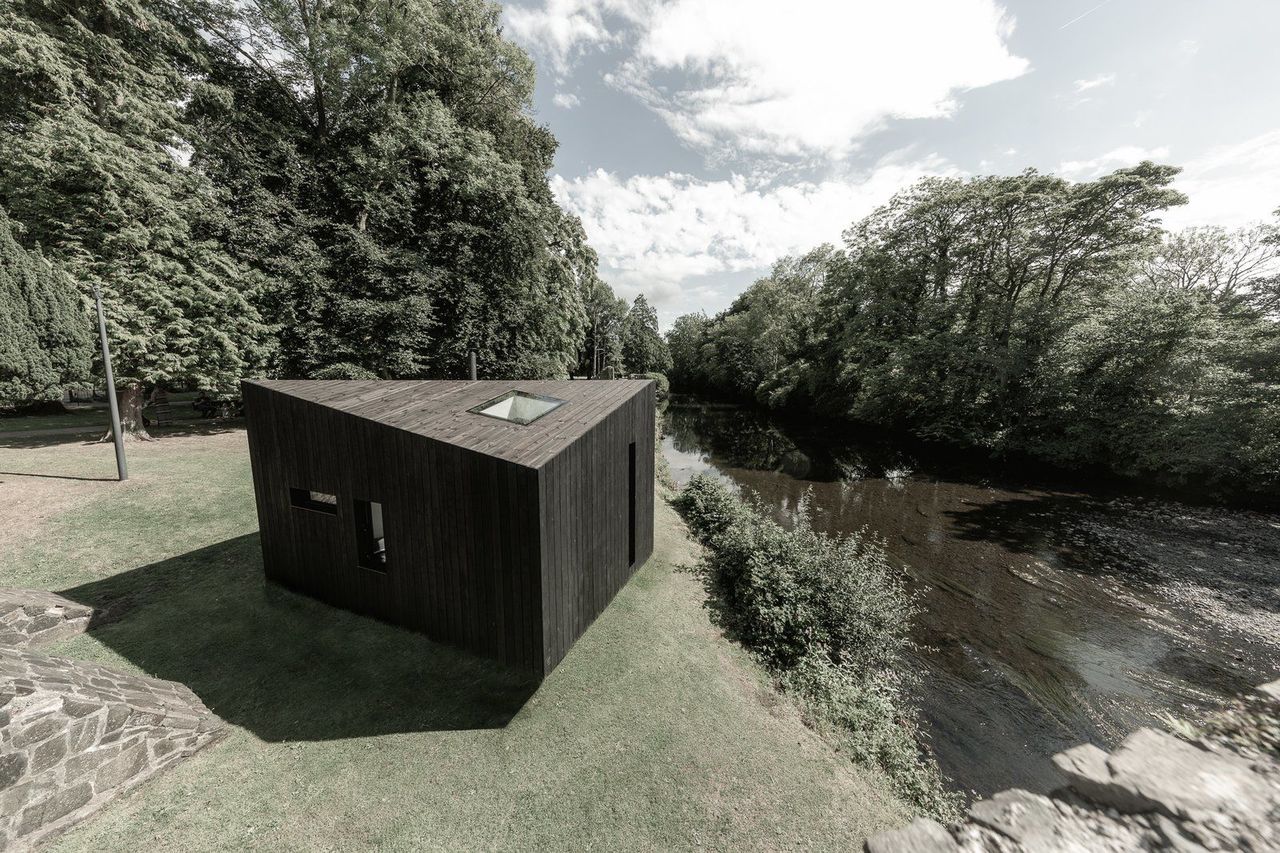 Koto prefabs can be reconfigured to accommodate client needs and the constraints of the site. "They are designed to last a lifetime and can even be relocated to a totally different site years later," explain the designers.