In Lisbon, Portugal, local firm José Adrião Arquitetos reimagined an old apartment building in the heart of the historic Baixa Pombalina district. "The structure was severely dilapidated," says lead architect José Adrião Martins. "It had been greatly weakened by the demolition of ground-level walls, which led to the floors settling."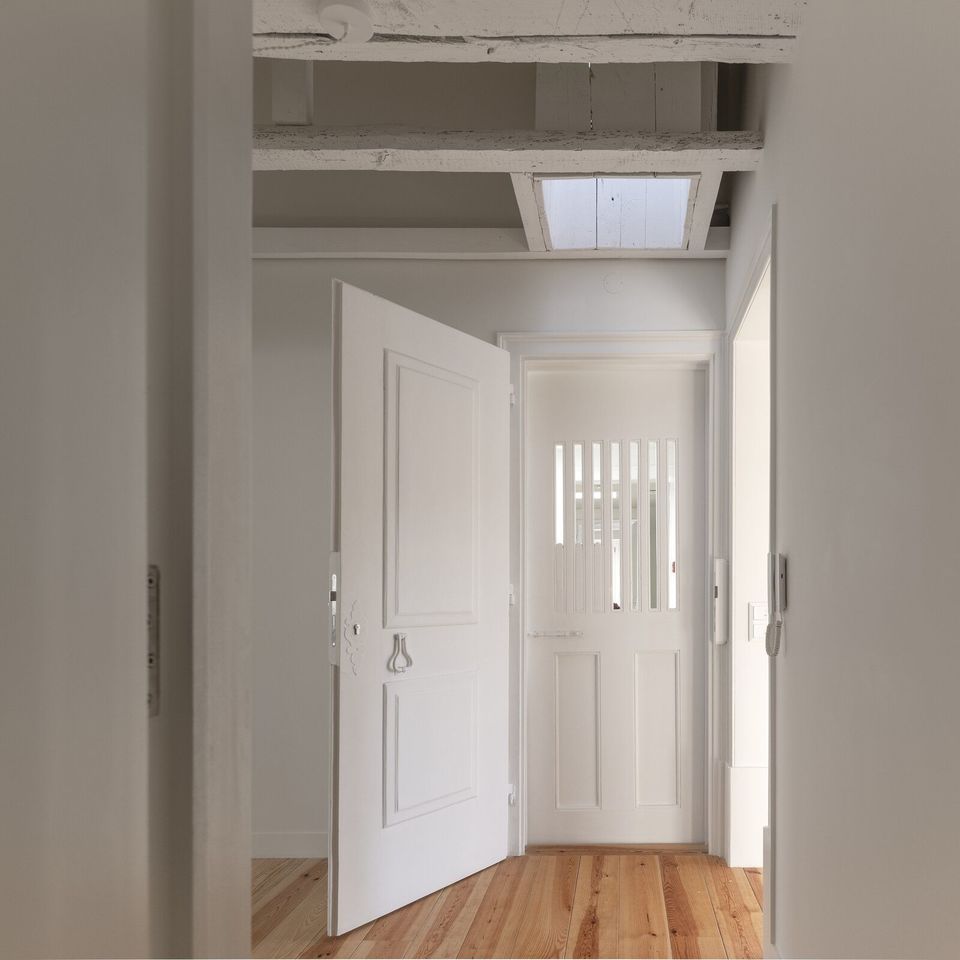 For the renovation, the firm was tasked with changing the configuration of the corner building from two apartments to three per floor, all while preserving as much of the original Pombaline-style layout as possible.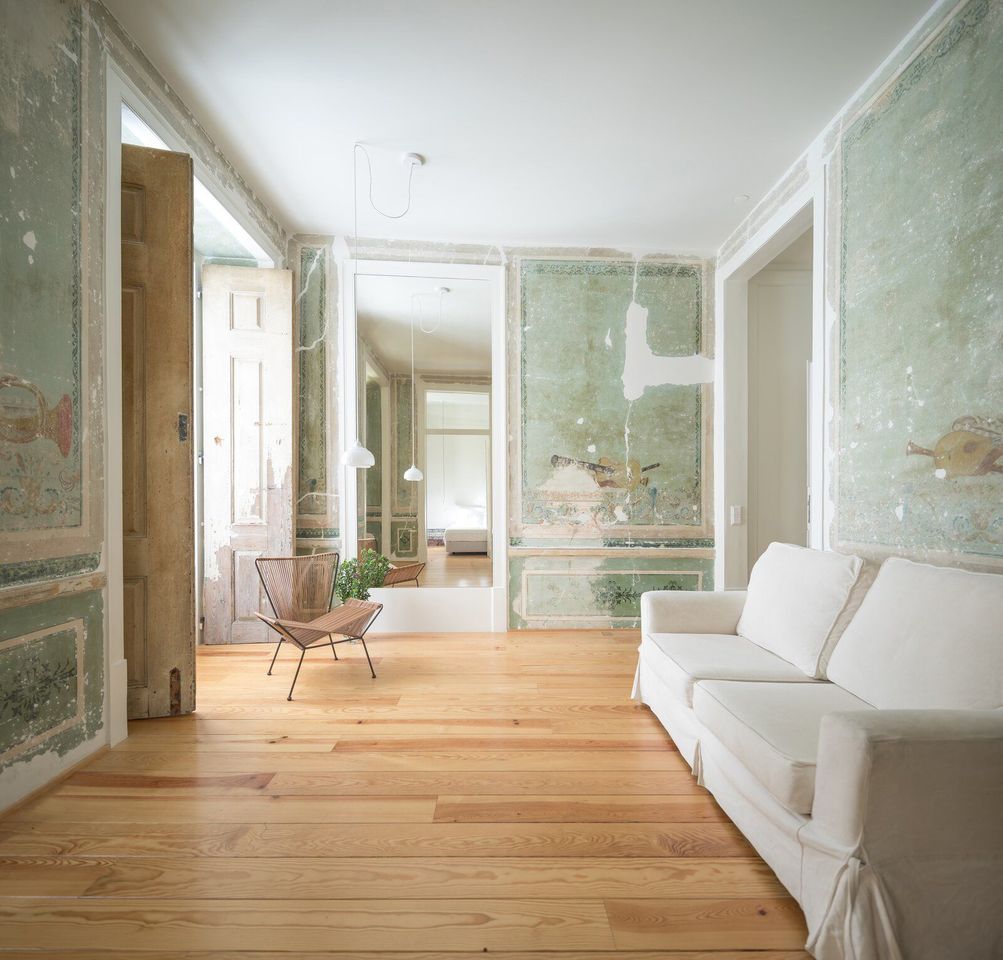 When construction began in 2017, the team's first goal to tackle was correcting the structural shortcomings of the dilapidated 19th-century building. "We sought to repair previous roof damage in addition to reconstructing the ground level," says the architect. It was during this time that the firm also made a surprising discovery.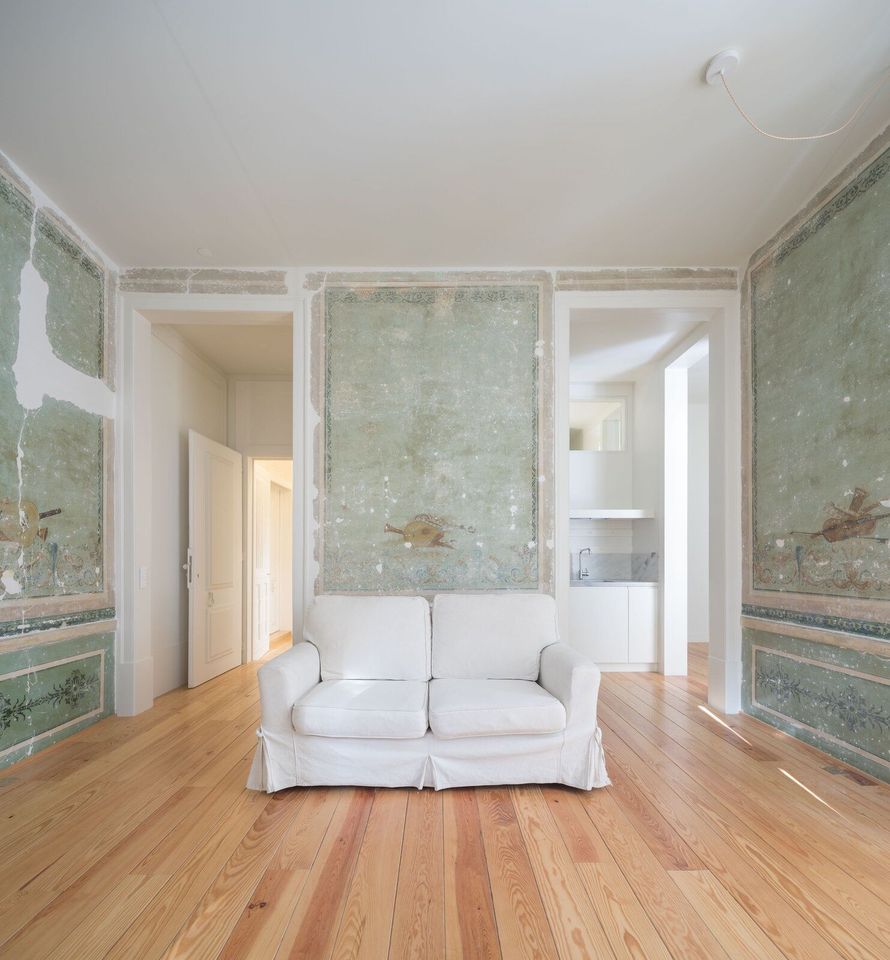 "Examination of the wall paintings revealed the existence of successive layers of frescoes and tempera paintings in all of the apartments," Martins says. "Preserving them became one of the most important concerns of the whole project."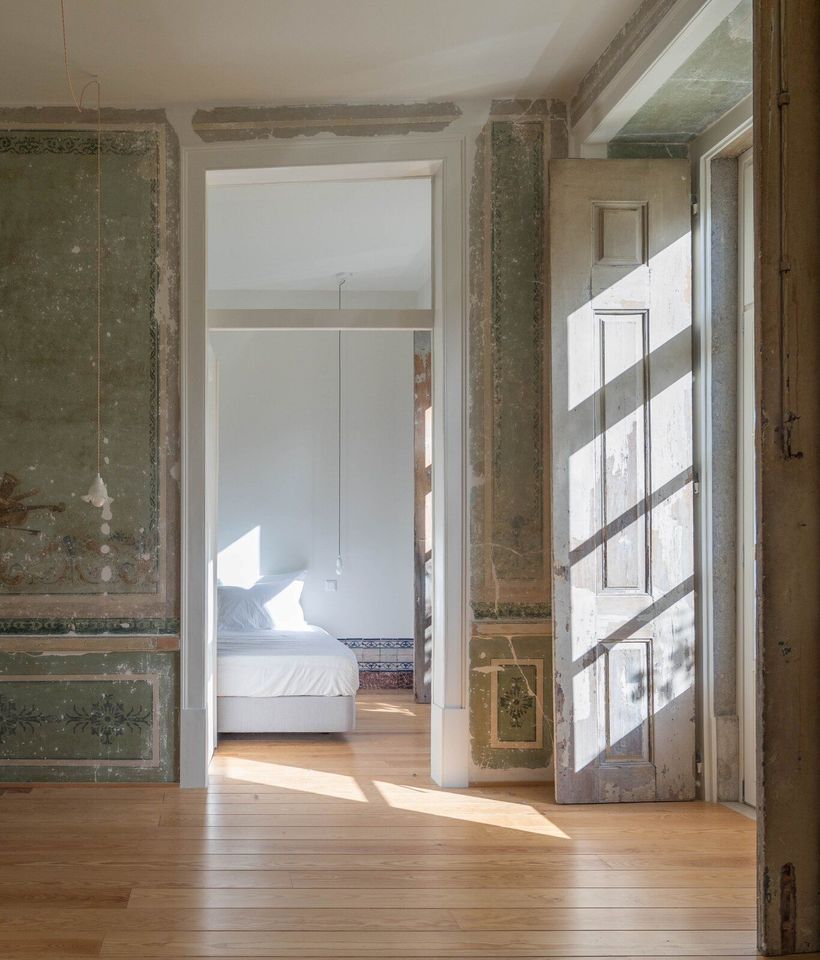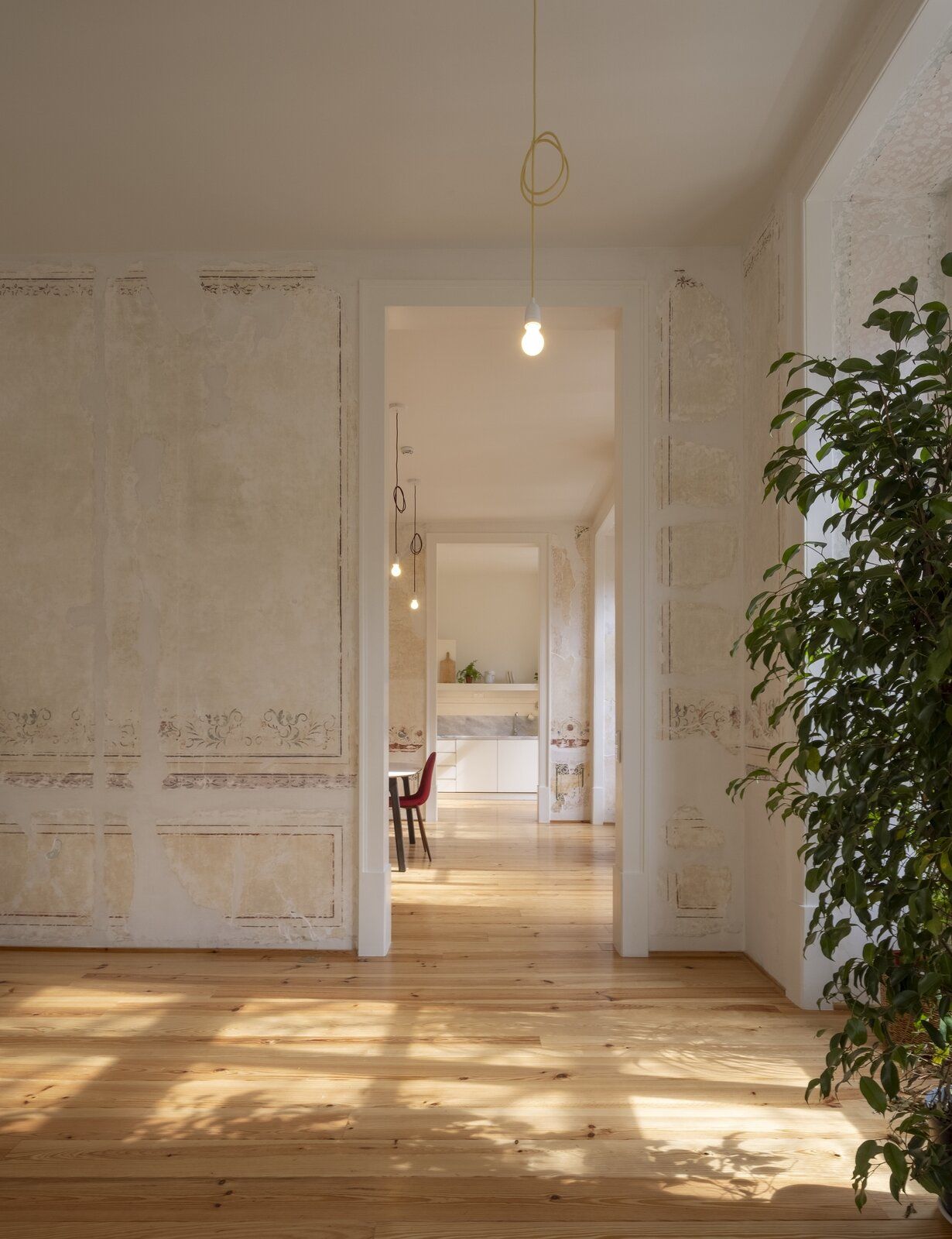 To avoid scraping the detailed frescoes, which had been hidden for decades under new layers of paint on the walls, the team altered the existing renovation strategy by developing "new solutions for installing the building infrastructure," Martins says.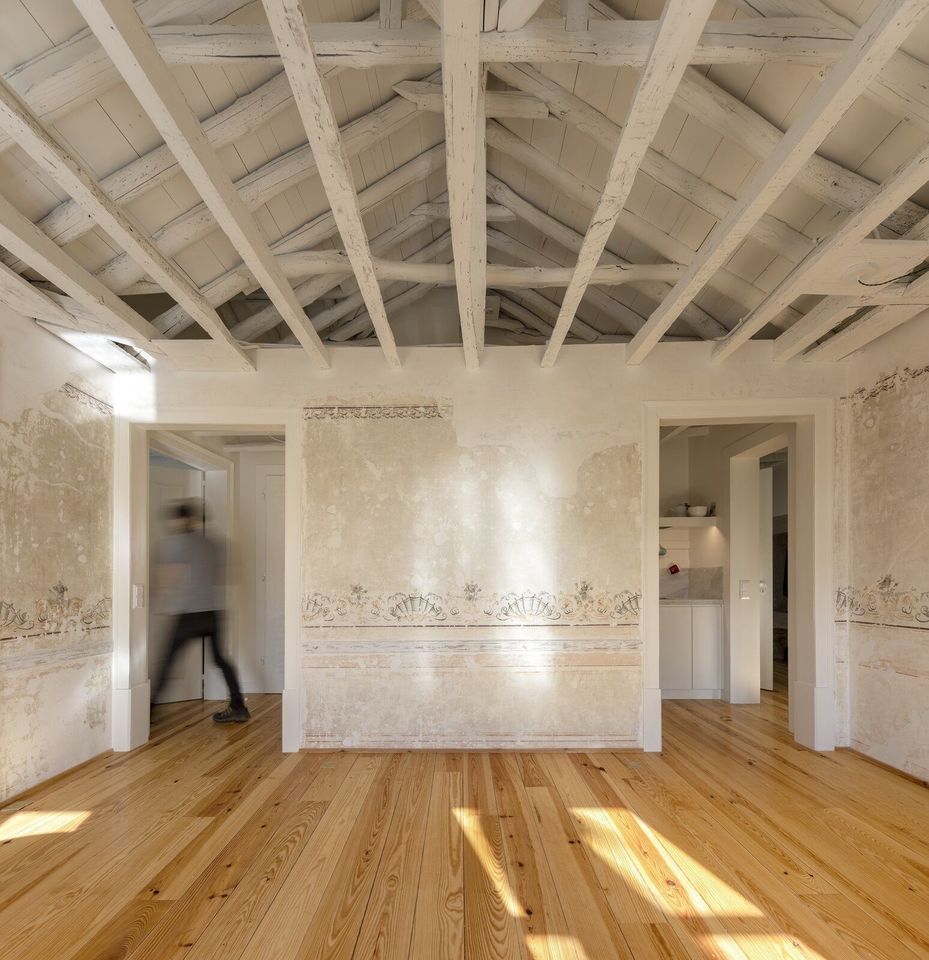 Though the architects initially planned to restore all of the original frescoes and artworks, they eventually decided to leave the paintings in their current states. "The consensus was that these traces of the past should be left as they are-overlapping and incomplete-with all of their flaws," says Martins. "We endeavored to reveal the sheer complexity of the building [and] the multitude of transformations that it has undergone over time."




Now, the restored apartment building features a captivating blend of old and new. "To meet the contemporary demands of comfort and mobility, we introduced an elevator near the stairway enclosure in a central area of the building that enables to safeguard the stairway," Martins says.

New windows were also installed throughout each unit, along with upgraded fixtures and finishes. Refinished hardwoods line the floors, complementing the historic artwork that wraps the walls on each level.