UK-based prefab purveyors Koto and design agency Aylott & Van Tromp have teamed up to launch Hytte-a Norwegian word for "cabin"-which provides stylish, turnkey prefabs to operators within the hospitality industry. Off-the-shelf or bespoke designs are available as individual units, and can be clustered to create the feel of a community or village.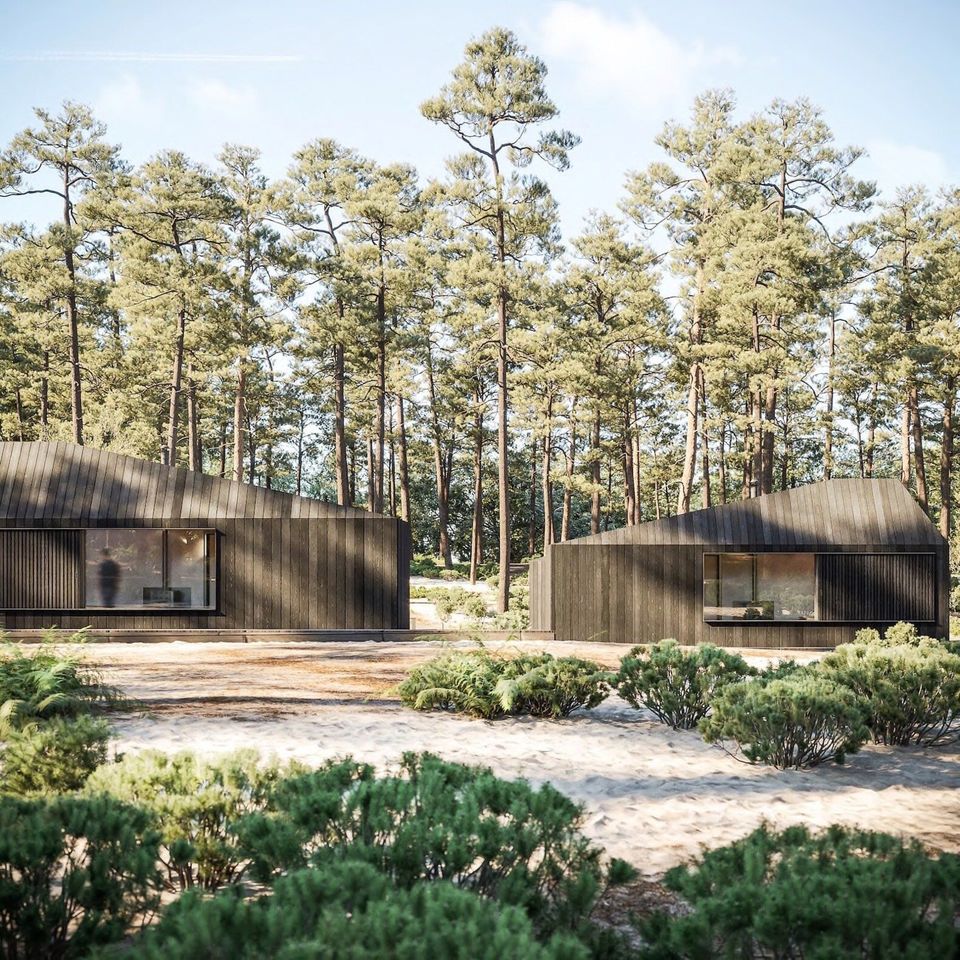 Hytte's prefab construction allows for faster setup and lower site impact.

"It's about providing both client and consumer with something a little bit different in these strange times," says Aylott & Van Tromp and Hytte cofounder Nathan Aylott. "We wanted to give the client the ability to harness a site with minimal fuss, and create additional revenue with complete flexibility."

For the customer, Hytte seeks to provide a sense of escapism and comfort that "retains that raw feeling," says Aylott, "the lovely pared-back quality that comes from camping in the wild or being close to nature."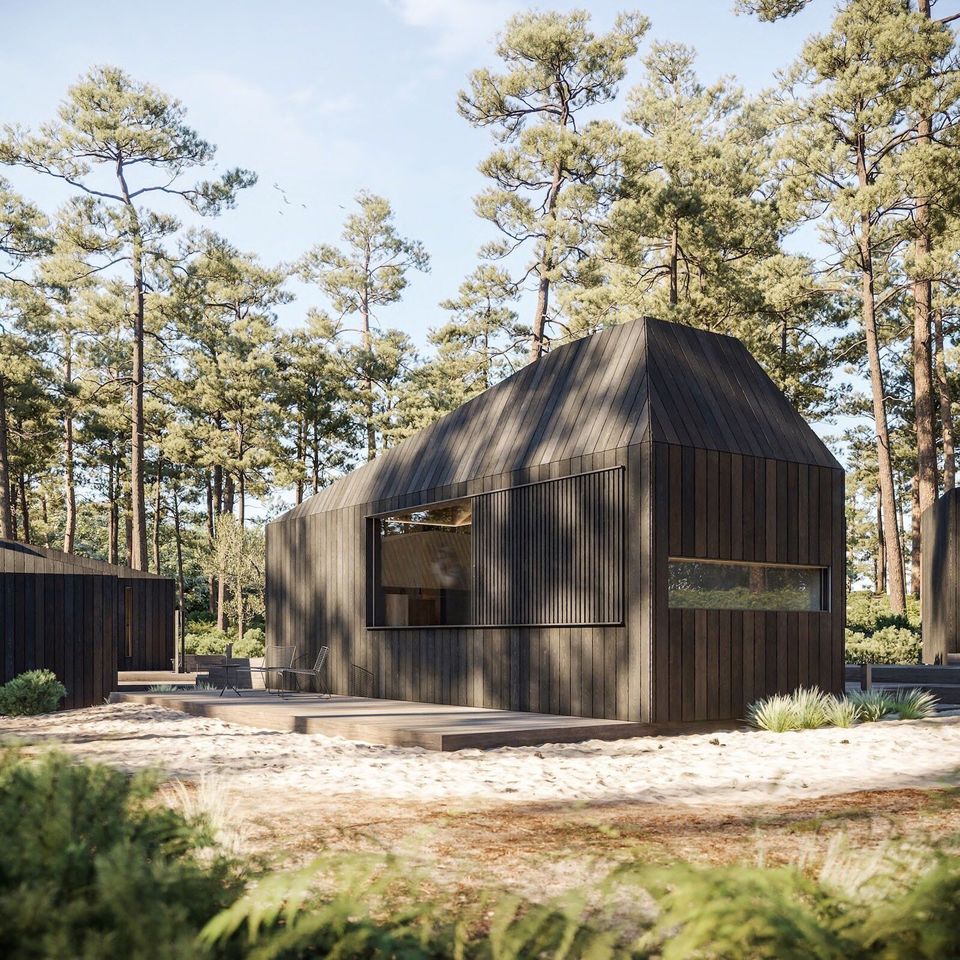 Each Hytte will be clad in shou sugi ban–treated larch that blends into the landscape.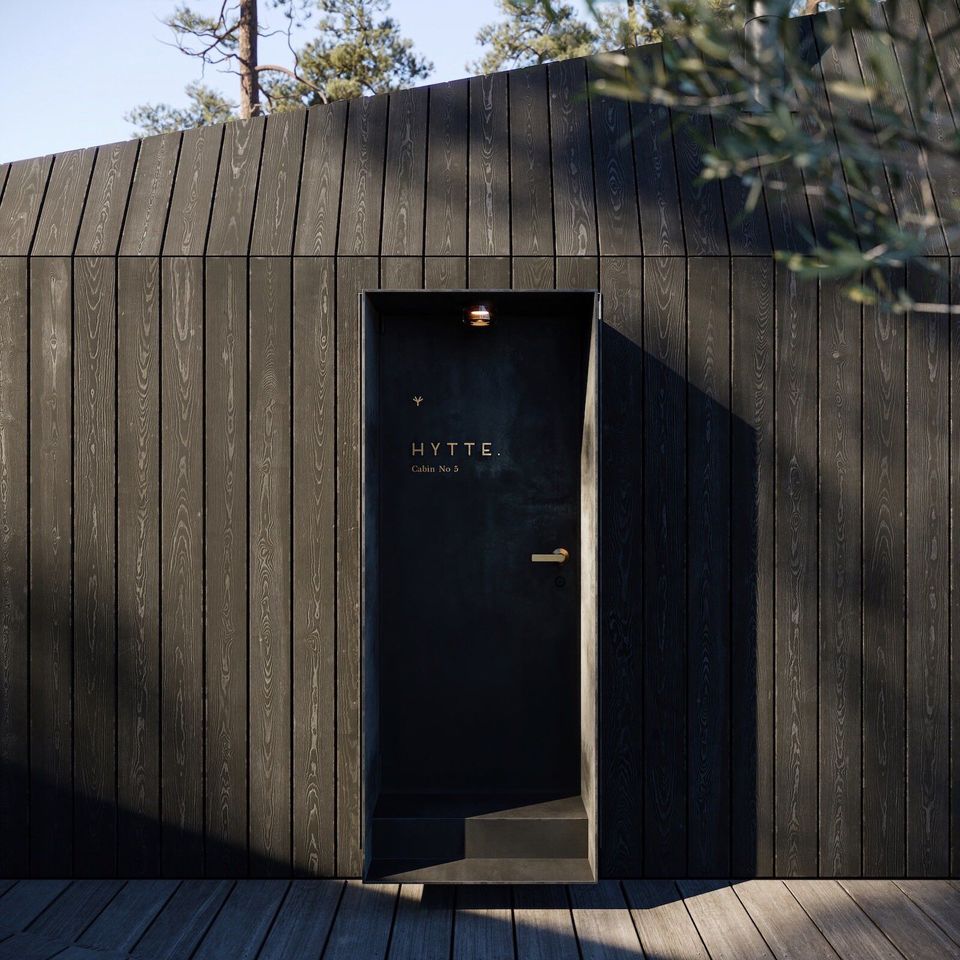 All interior and exterior finishes can be customized to suit different needs. The Hytte can also be co-branded to match a client's existing aesthetic.

Hytte combines Scandinavian and Japanese elements for a minimalist aesthetic that compliments a variety of landscapes. The first design on offer is a trapezoidal, 260-square-foot cabin clad in shou sugi ban–treated larch. Inside are a luxury bathroom, kitchenette, window bench, wood-burning stove, and a king-size bed with integrated storage. Each cabin can be ordered completely furnished with a selection of curated pieces from Hytte's design partners.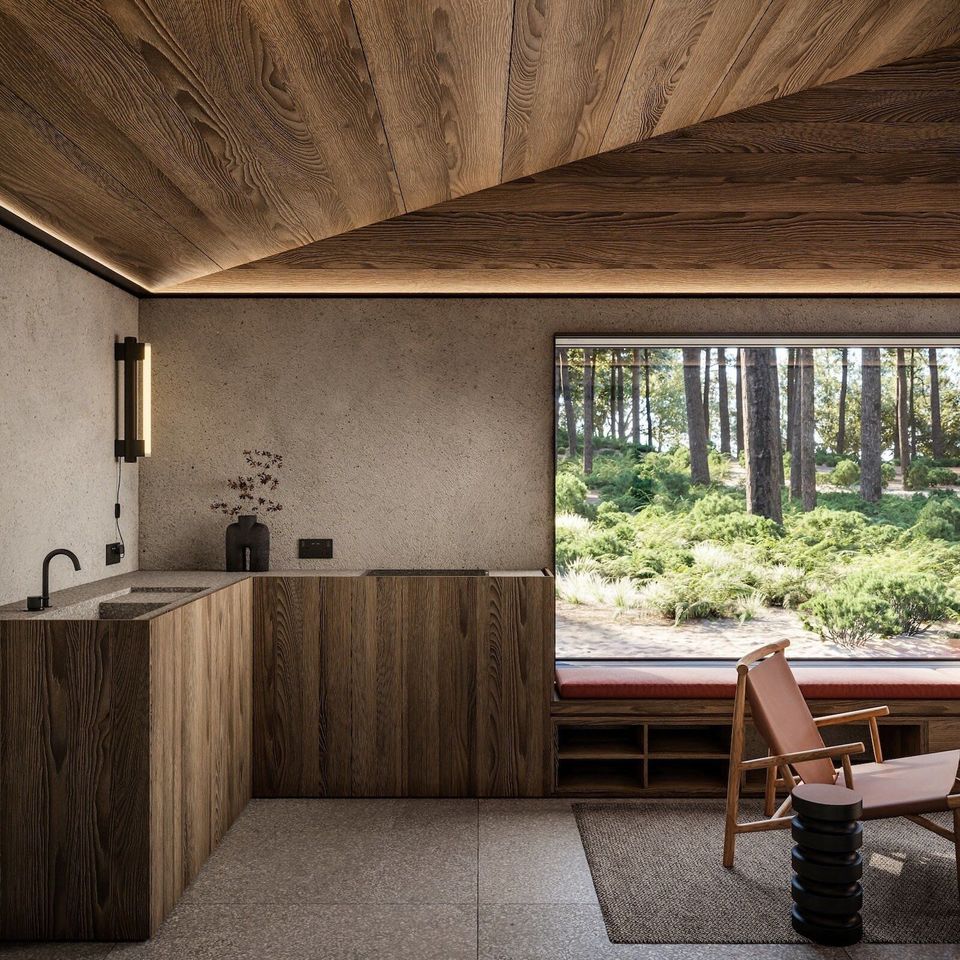 The L-shaped kitchenette is outfitted with minimalist black appliances and fixtures.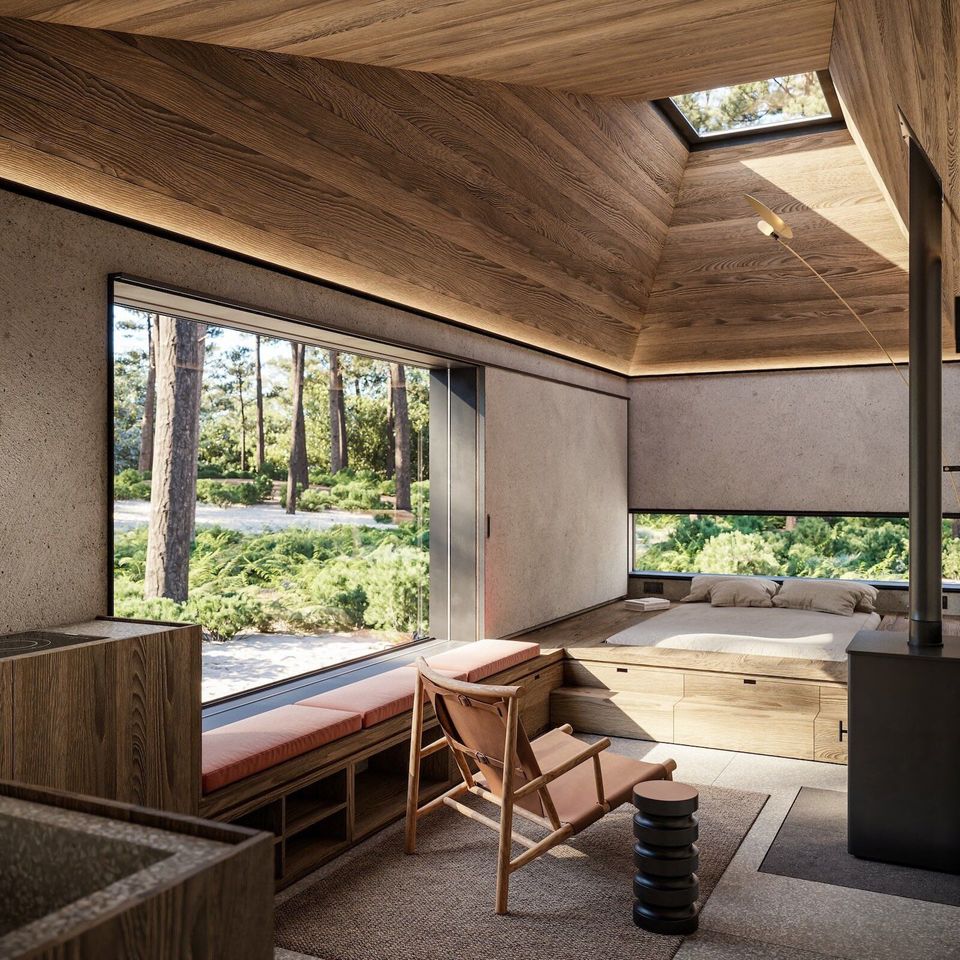 The 260-square-foot Hytte module features tall ceilings that reach nearly 12 feet. Multiple windows fill the interior with natural light and frame views of the outdoors.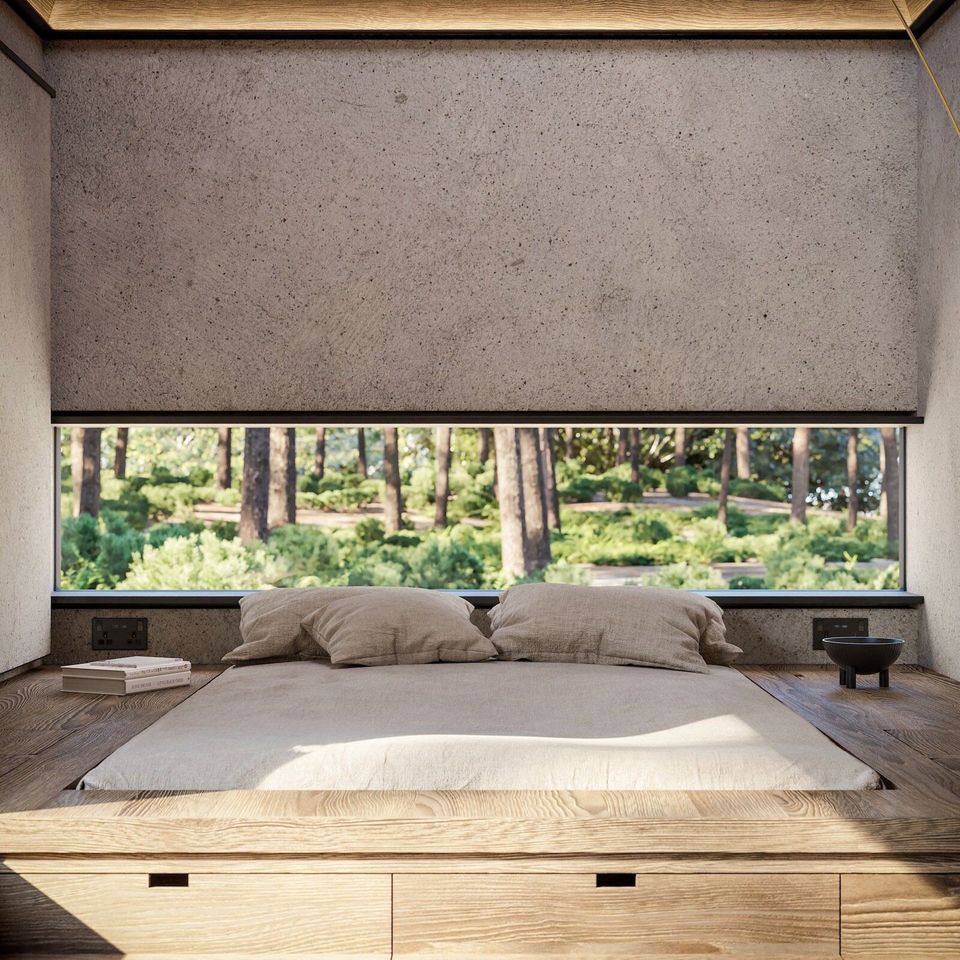 "We wanted to make each internal element of the Hytte feel considered and intentional," explains Koto cofounder Johnathon Little. "Small spaces demand a high level of design consideration to ensure that we maximize every piece of space. We have been deliberate in designing the furniture to be crafted into the fabric of the cabin. Our bed, kitchen, storage and seating has all been imagined as an extension to the structure of the cabin."

The concept for the cabins came about last year, when Aylott & Van Tromp approached Koto to coordinate a response to the shifting hospitality marketplace. "On one hand, there is a natural and personal reaction to mass market holidays, overbearing commercialism, and a growing sense of environmentalism," says the Hytte team. "Then throw into the mix COVID-19 and you have the perfect storm." The results combine Koto's expertise in minimalist prefab design with Van Tromp's experience in hospitality and interiors.




A square skylight is positioned directly above the bed for stargazing.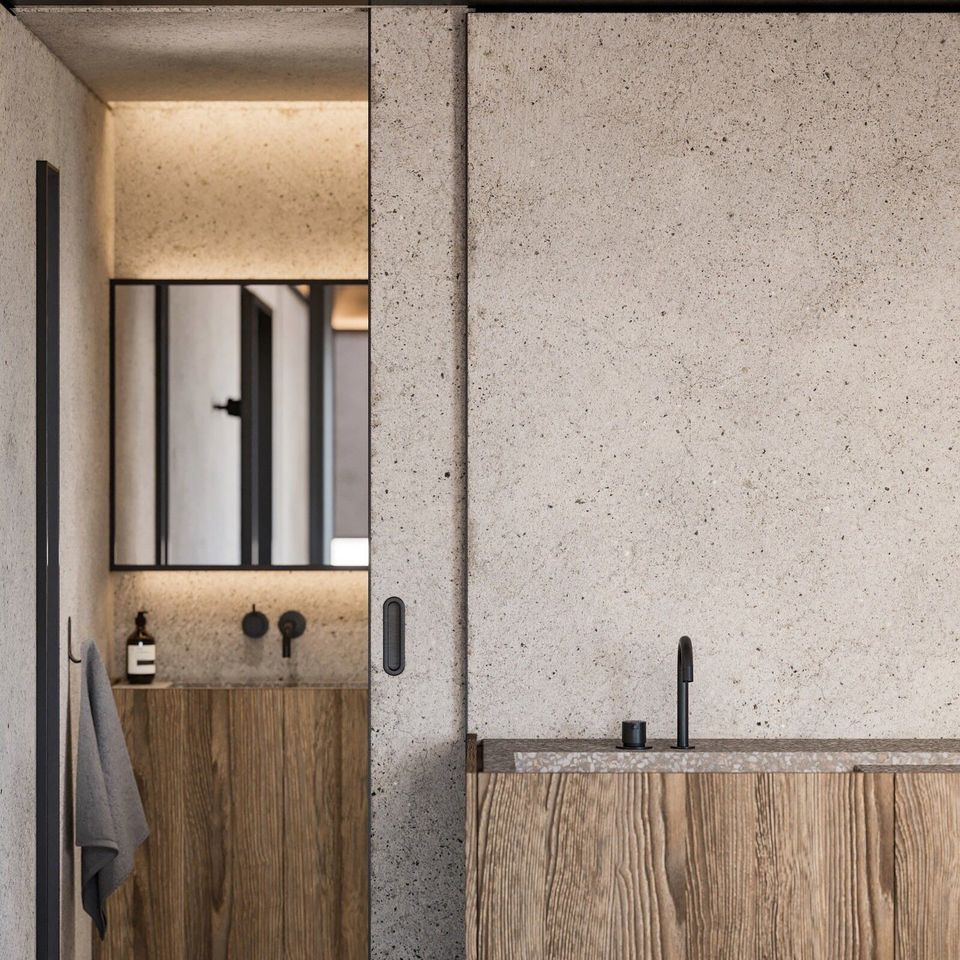 A minimalist sliding door separates the bathroom from the living area.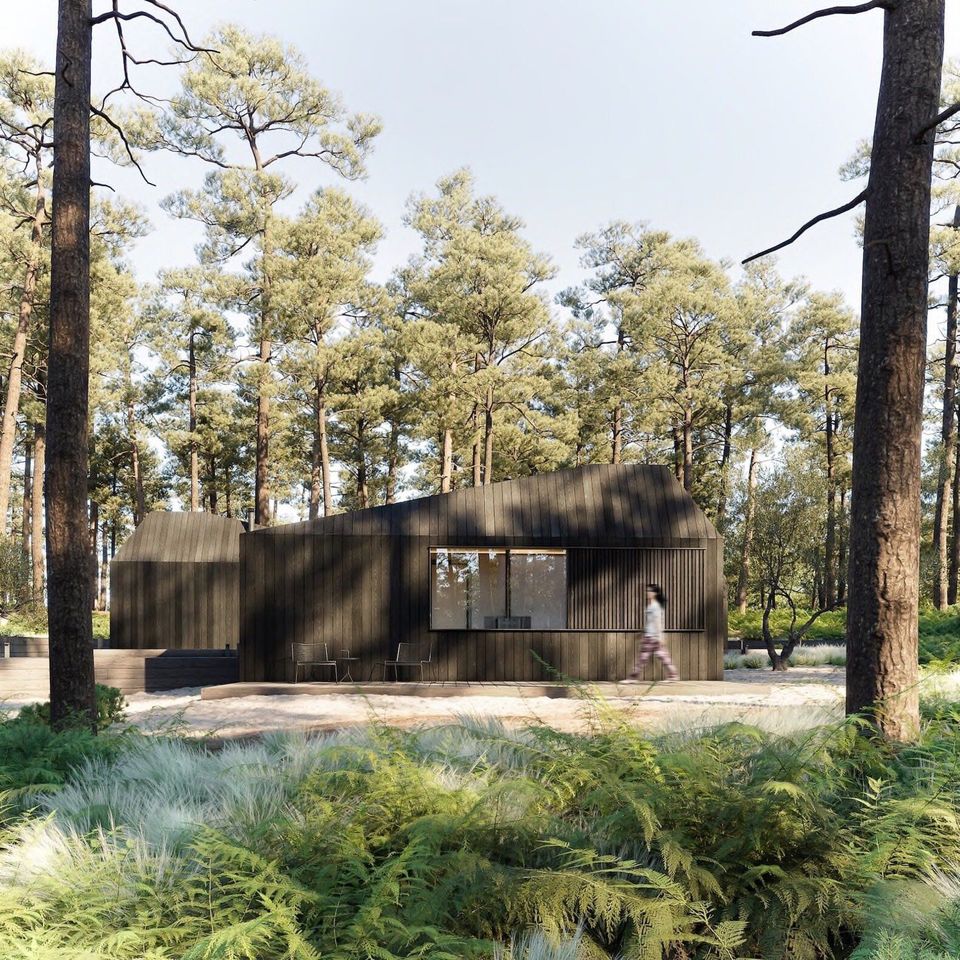 "Escapism for us is about exploration and immersion in nature," says Little. "We have designed beautiful buildings that sit in harmony within the natural environment and offer an interior sanctuary, a space that lends itself to quiet, contemplative reflection, a space to be mindful of our well-being."

How companies will implement the flexible structures is yet to be seen, but the Hytte team is confident that we won't soon return to over-commercialized and cramped accommodations. "Whether it will be shorter localized getaways reachable by car, bike or foot, or opting for an increasingly isolated accommodation, much of our newly acquired social distancing habits are here for the long haul," they say.

Hytte will initially be available in the United Kingdom, Europe, and parts of the U.S. To learn more, visit their website.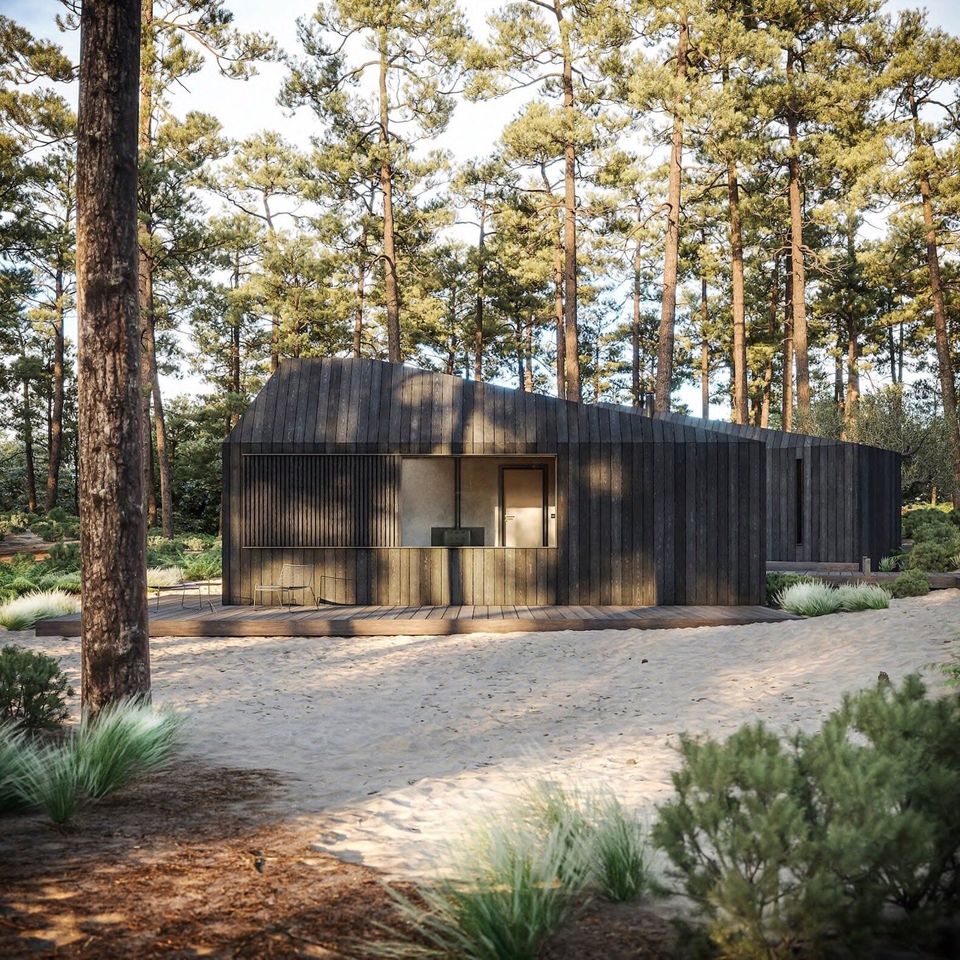 A sliding screen can be pushed open for views, or close for privacy.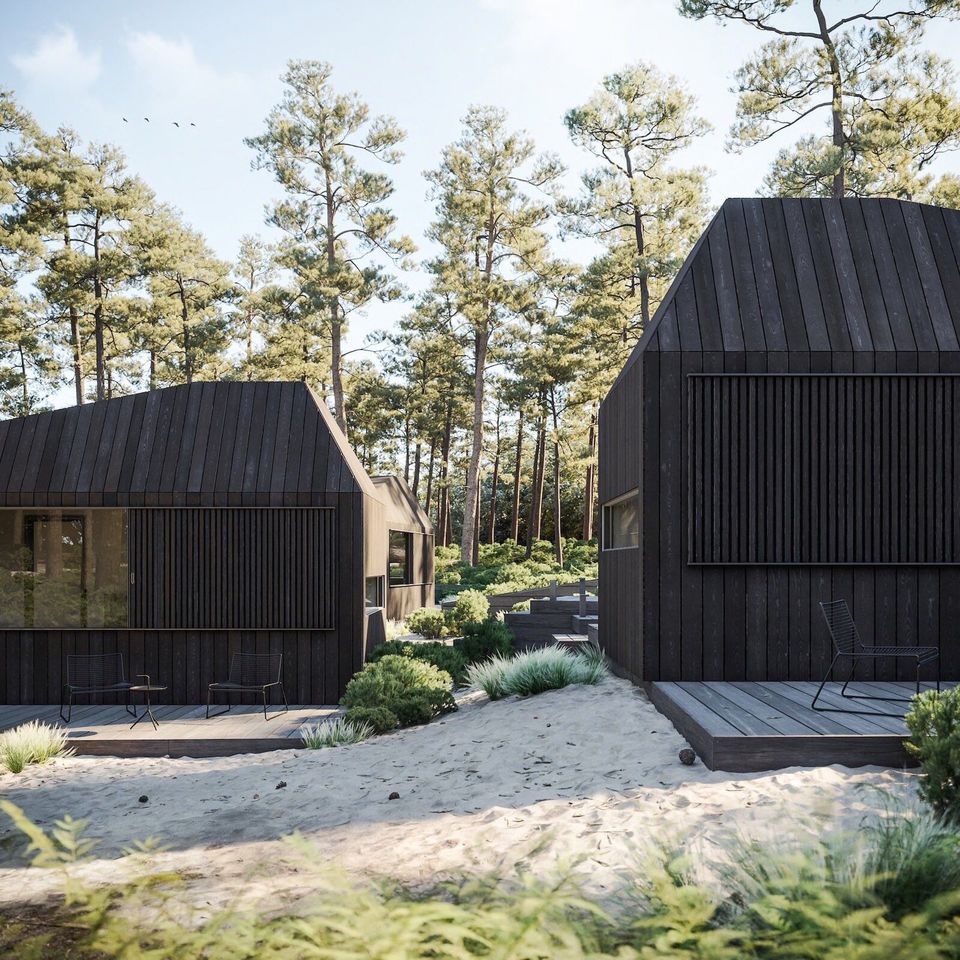 Wooden decks can be added to heighten the indoor/outdoor living experience.