We all want to shed light on the areas of our homes that matter most. And in spaces where you spend the majority of your time, considering the custom details that you're truly passionate about can transform the look-and feel-of the space. Your kitchen is of course where you cook delicious meals and gather with friends and family, and for most people it's the central hub of the home. While a run-of-the-mill pendant light may do the trick, a truly special-and modern-piece can elevate a workmanlike space almost instantly. So here we've gathered up 65 unique kitchen lighting ideas-chandeliers, pendants, flush-mounts, globes, and more-suited for a wide range of sensibilities.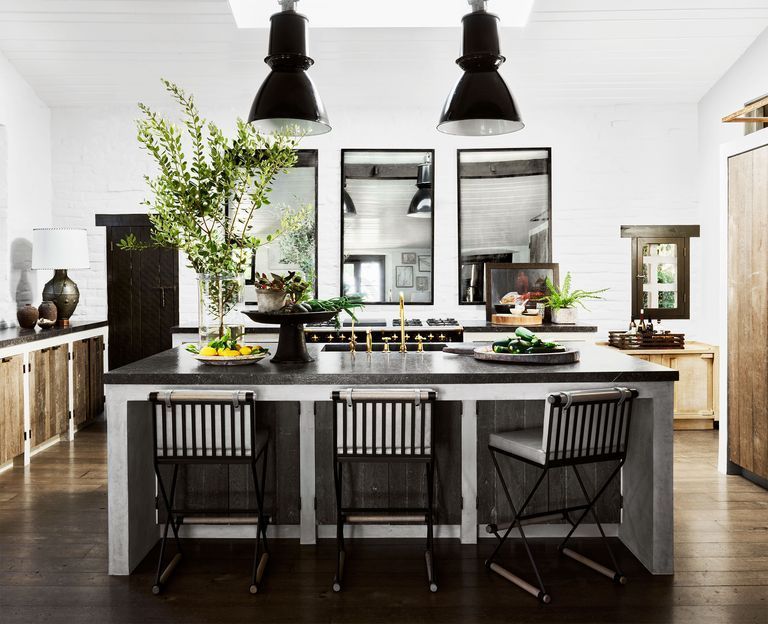 Large Industrial Pendants

In a kitchen with rustic touches in this Malibu, California, home designed by Steven Gambrel, black accents make for a modern look-most prominently the black industrial pendants above the black countertop.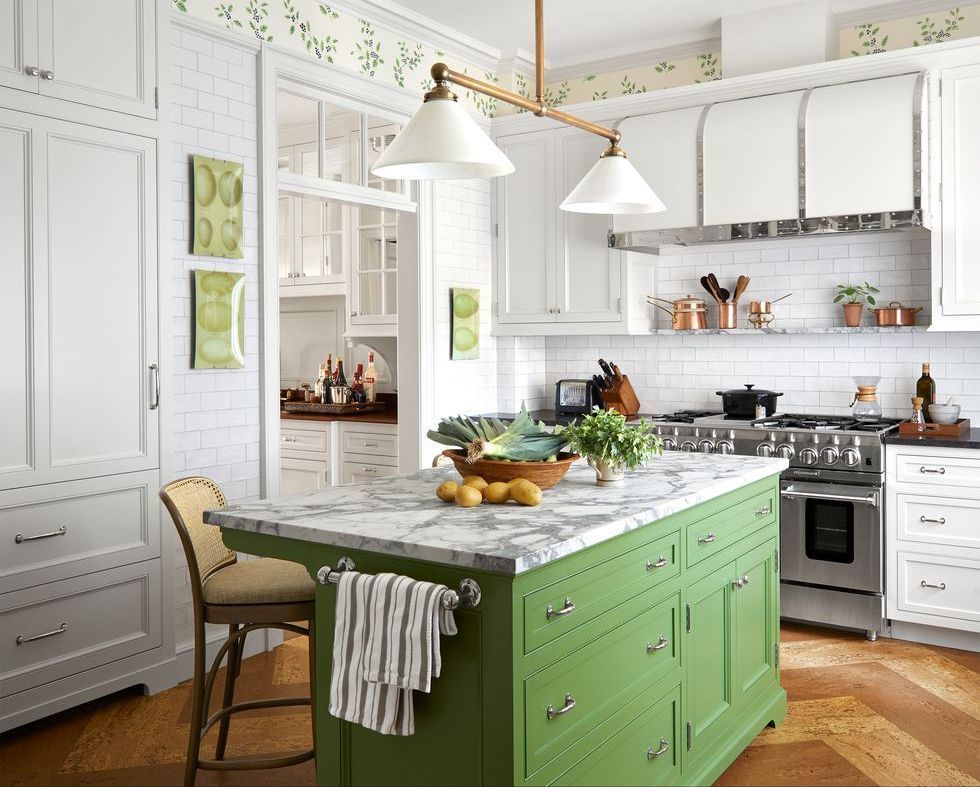 A Billiards-Style Pendant

A sleek pendant reminiscent of a billiards room hangs above a bright green island in a New York City apartment designed by Tom Scheerer and architect Gil P. Schafer.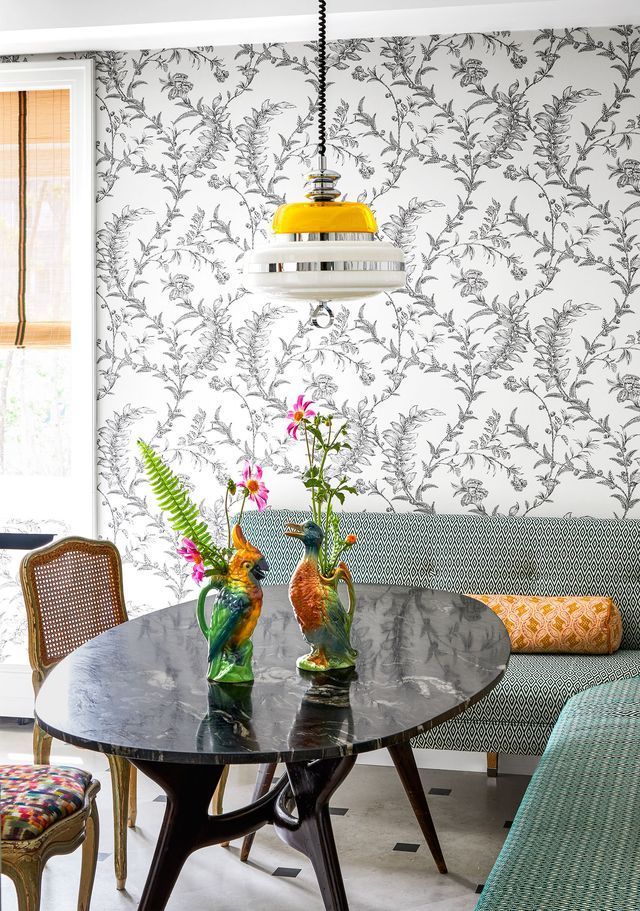 2021 Pantone Colors of the Year

With gray accents throughout the breakfast room of a Madrid apartment designed by Isabel López-Quesada, the yellow on the pendant adds a nice pop of brightness-almost like Pantone's Colors of the Year for 2021, Illuminating and Ultimate Gray.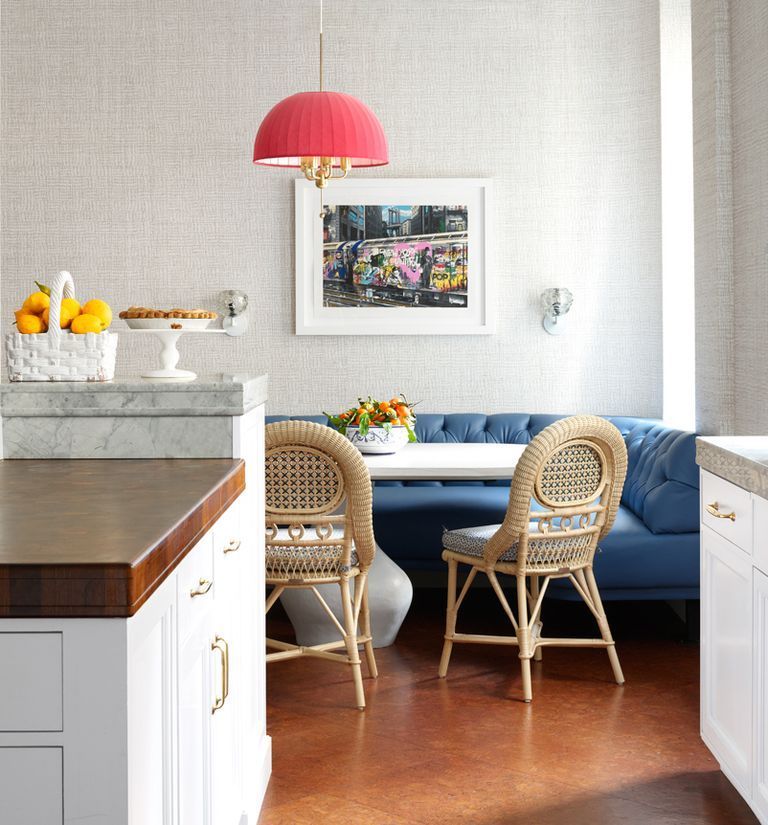 Pink Lampshade Pendant

Adding some bold color brings this mostly white kitchen to life in an Upper East Side apartment designed by Stephen Sills.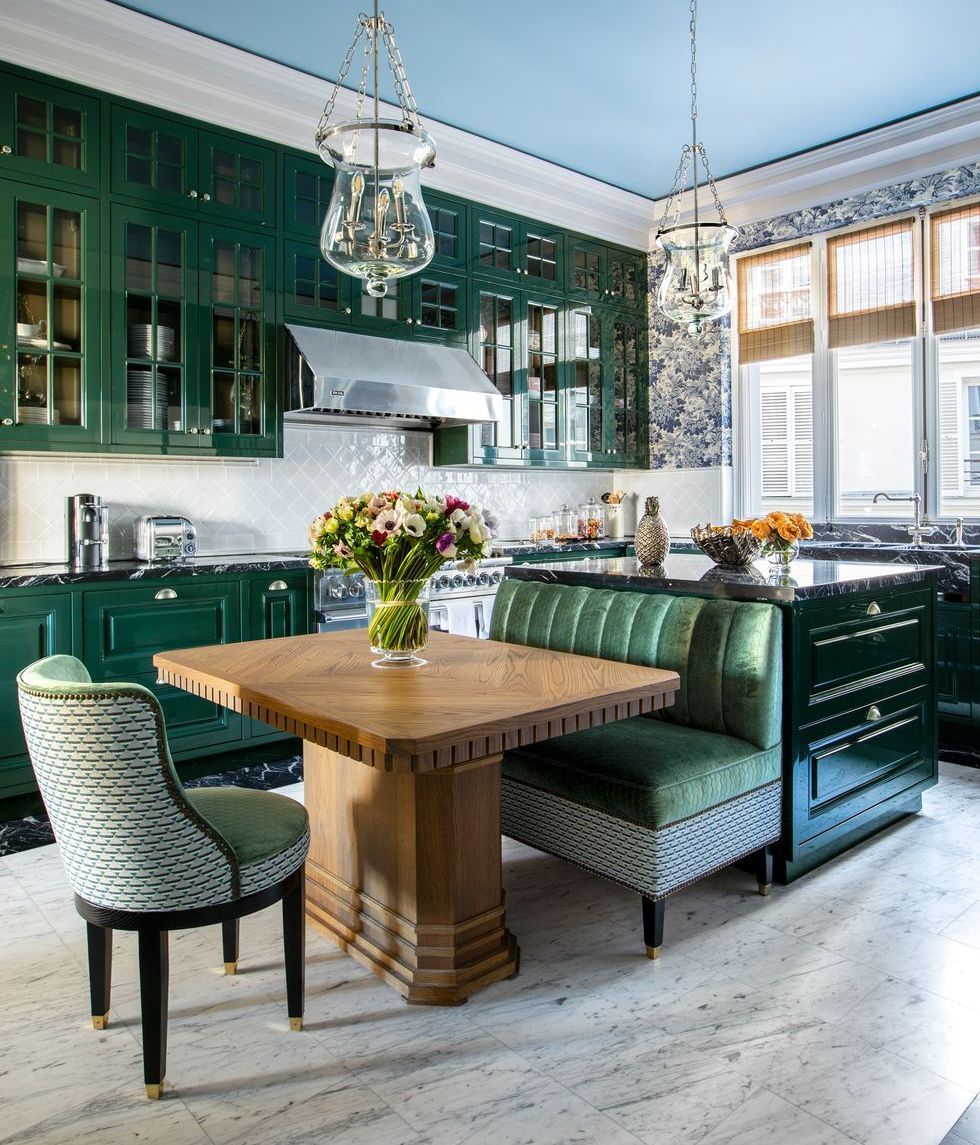 Custom Glass Pendants

These clear glass custom-made pendants in a Paris apartment by designer Lorenzo Castillo bring a subtle elegance to this emerald green kitchen.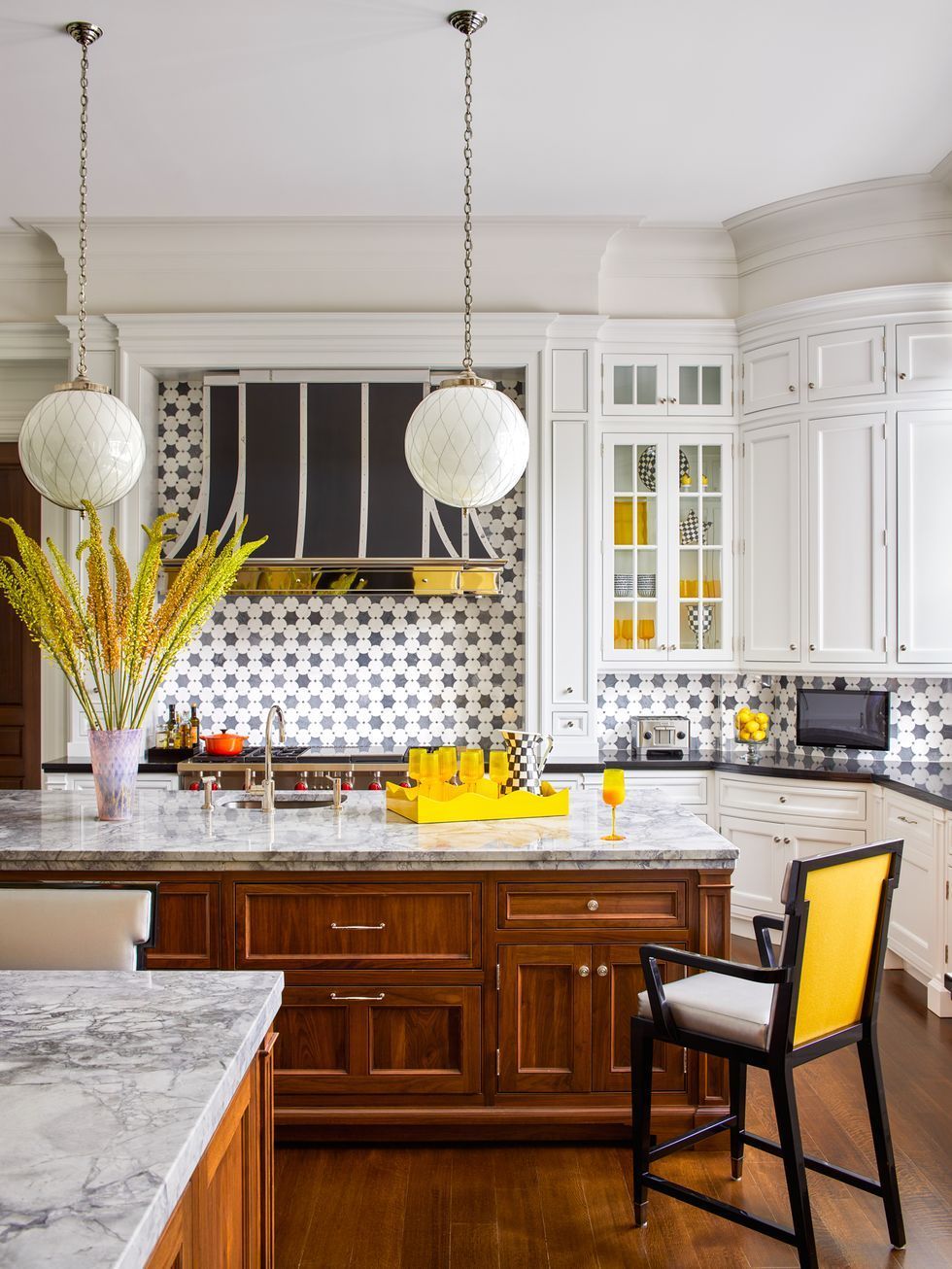 Diamond-Motif Pendants

These pendants would add a sophisticated design element to any kitchen, much like they do in this New Jersey home designed by Cullman & Kravis.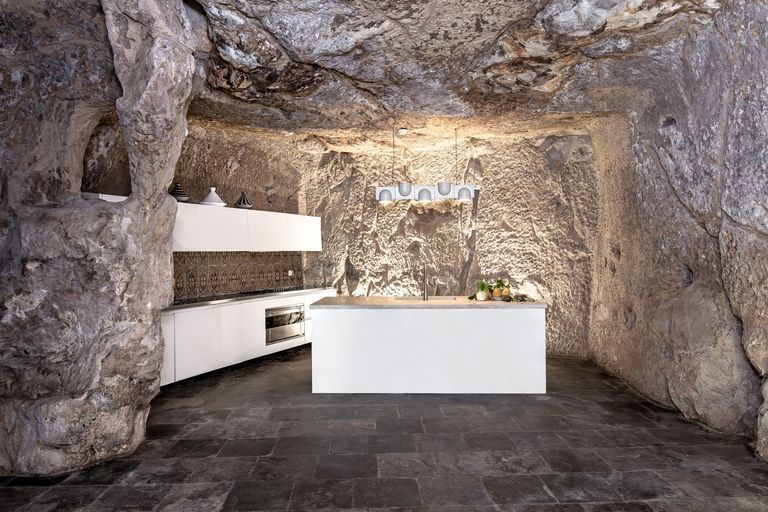 Light on Top, and Below

For a not-so-modern kitchen in Bill Brockschmidt's palazzo in Sicily, this suspended pendant shines light both upward to the ceiling and below to the island, providing ample light for the whole space.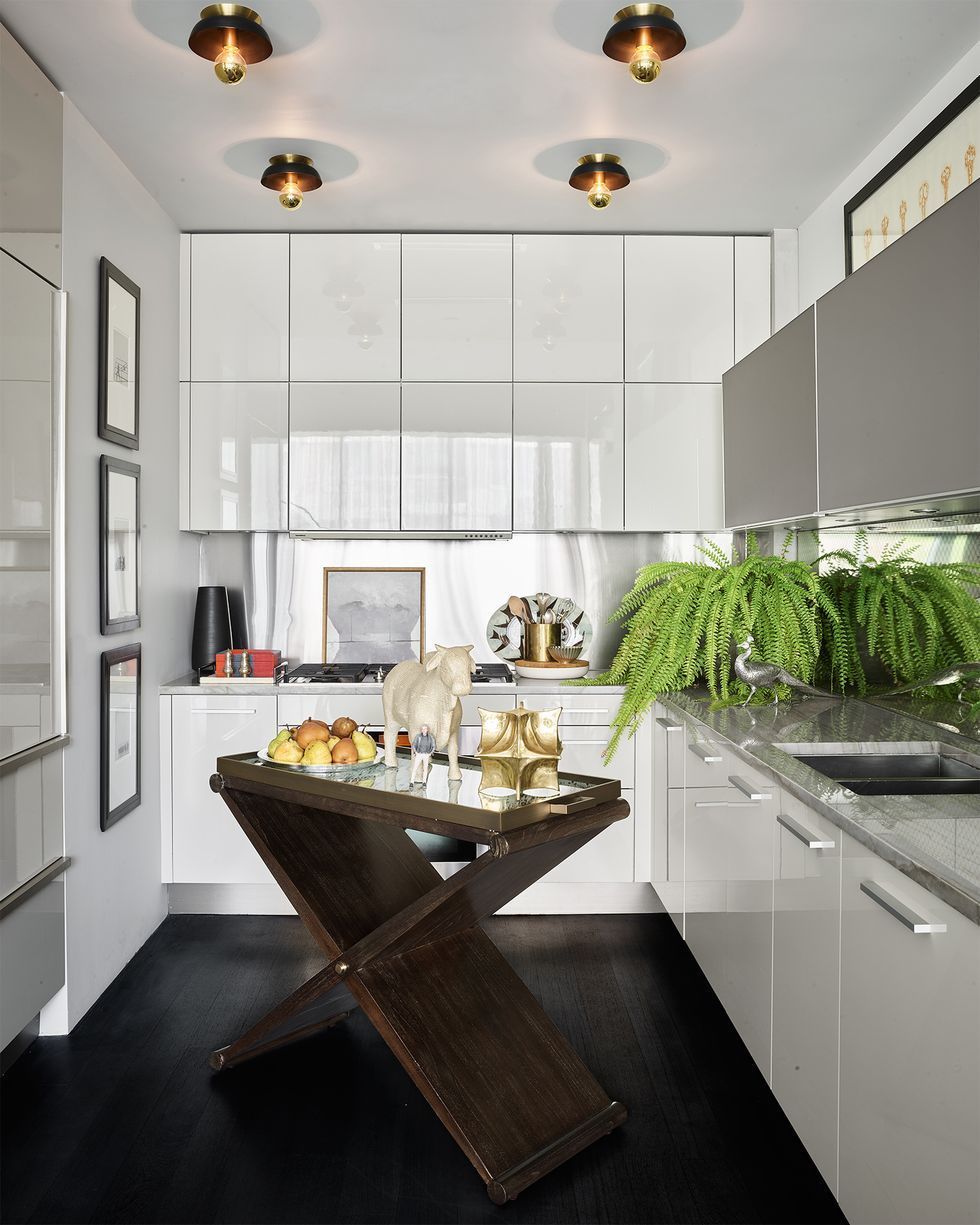 Brass Fixtures with Clear Bulbs

The ceiling fixtures in designer Thom Filicia's Manhattan apartment kitchen give off that oh-so-warm mood lighting from its clear bulbs.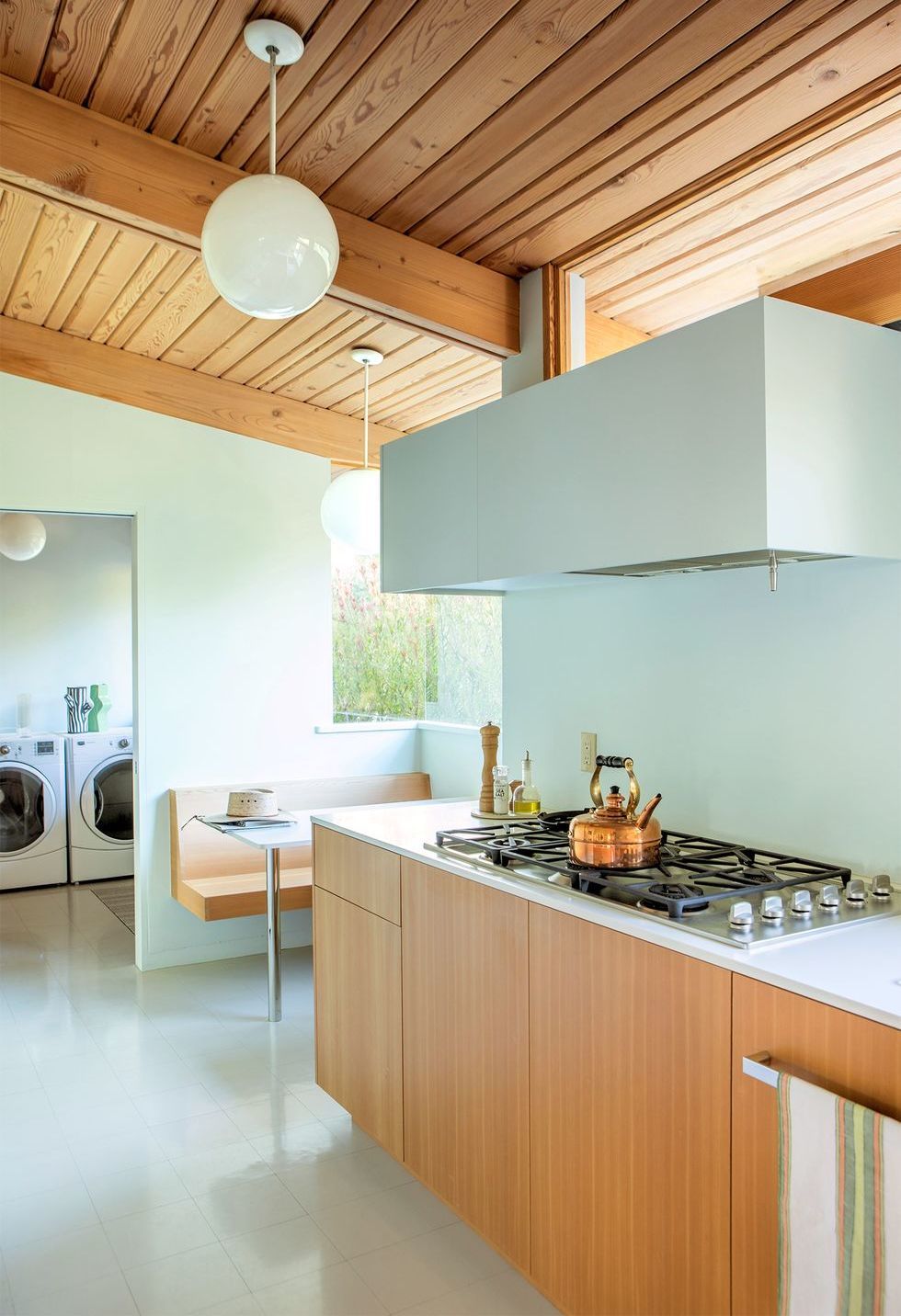 Orb Pendants

These shiny orbs fit the bill in a light-filled California kitchen designed by Academy Award–winning set designers David Wasco and Sandy Reynolds-Wasco.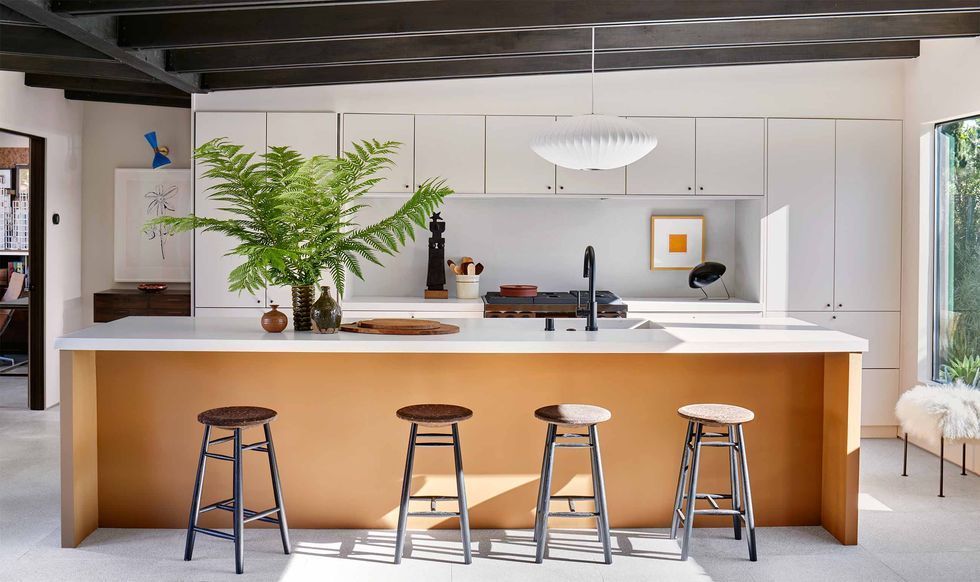 White Saucer Pendant

In actress Sophia Bush's Hollywood kitchen, designed by Jake Alexander Arnold, a white saucer pendant hangs from exposed beams, lending shape and texture to the plain white backdrop of the cabinets.