Designed by Ho Chi Minh City–based Mỹ An Architects, these rectilinear cabins provide workspaces and accommodations for up to 10 people working at the nearby Ta Nung Homestay resort. Sited in a lush highland landscape approximately 11 miles from Dalat, Vietnam, the two separate cabins are connected by a shared structural base which is elevated on stilts to help protect the forest floor.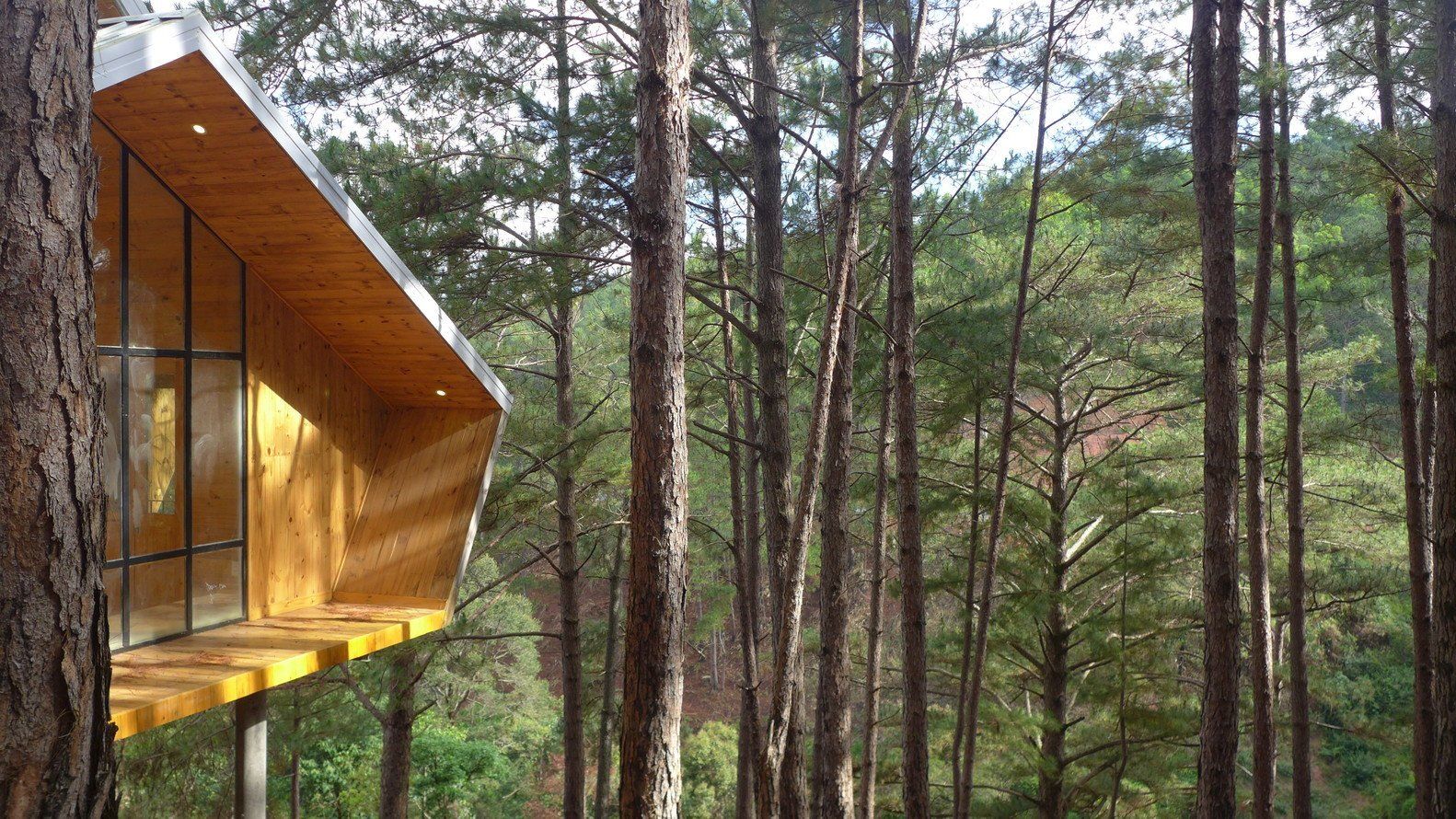 The angular cabins overlook breathtaking forest vistas.

Built from locally sourced pine, the 5,400-square-foot project quietly blends into its natural setting. The cozy, richly textured interiors feature thoughtfully placed windows that frame beautiful forest views while welcoming in plenty of daylight.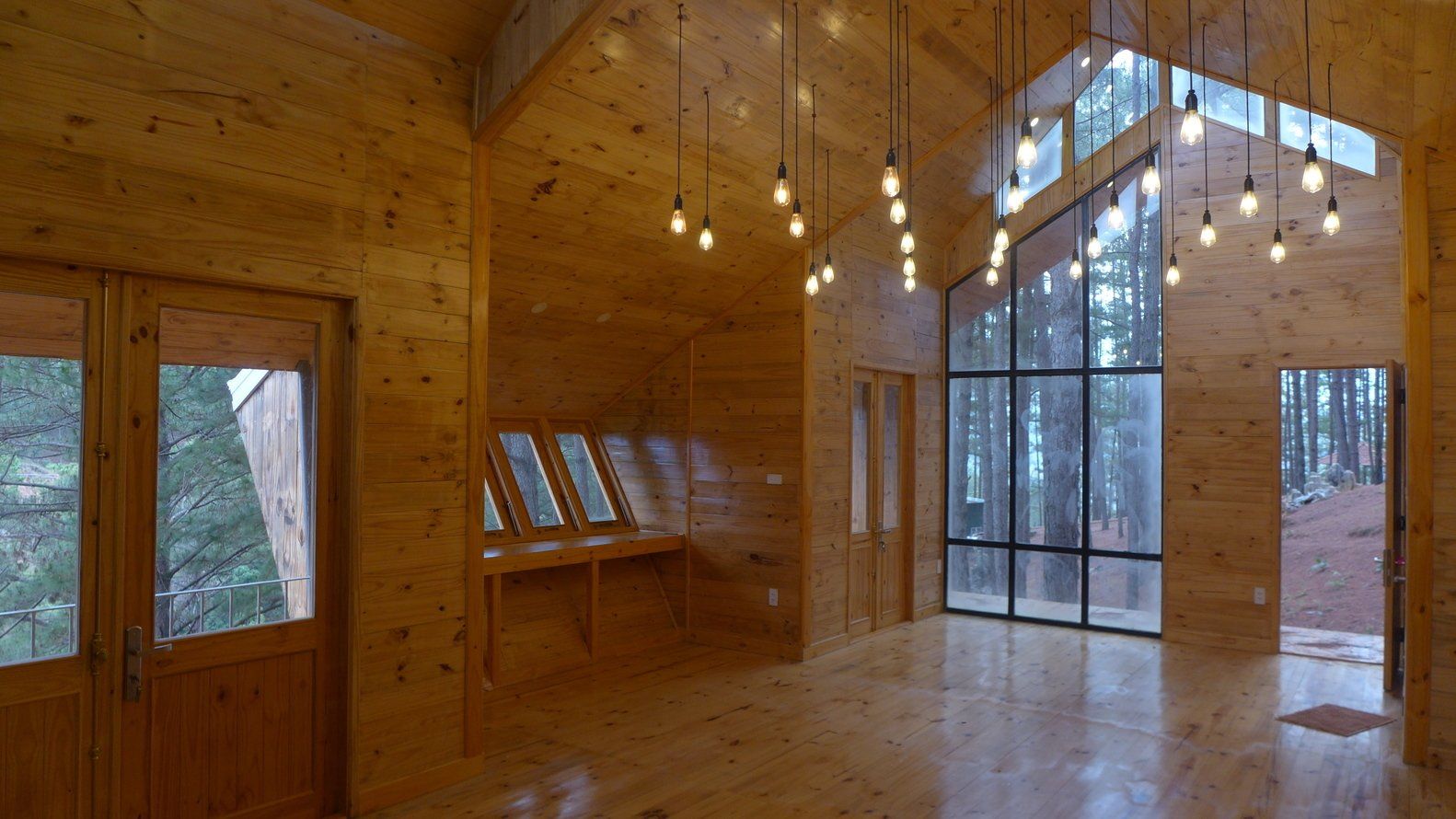 Angular windows and Edison string lights create warm and inviting living and working spaces.

The project-dubbed the Executive Office of Ta Nung Homestay-is designed to foster collaboration among workers who help run the resort's administration system, all while providing a peaceful, environmentally sensitive retreat.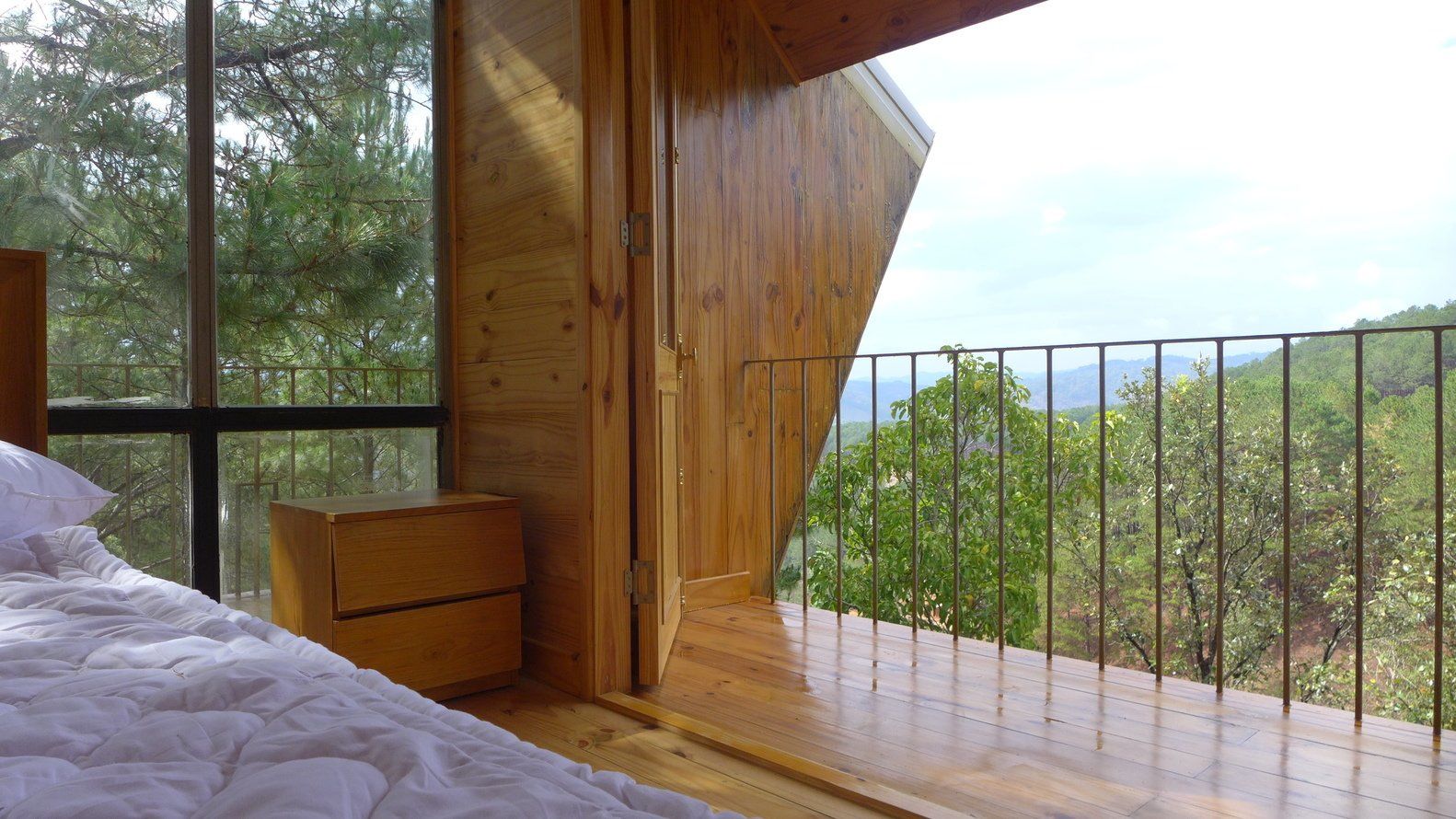 Balconies along the side of each cabin overlook expansive mountainous views.

The structures contain various working areas and several living rooms, bedrooms, and baths. The spaces are connected by a large community terrace where people can meet and mingle.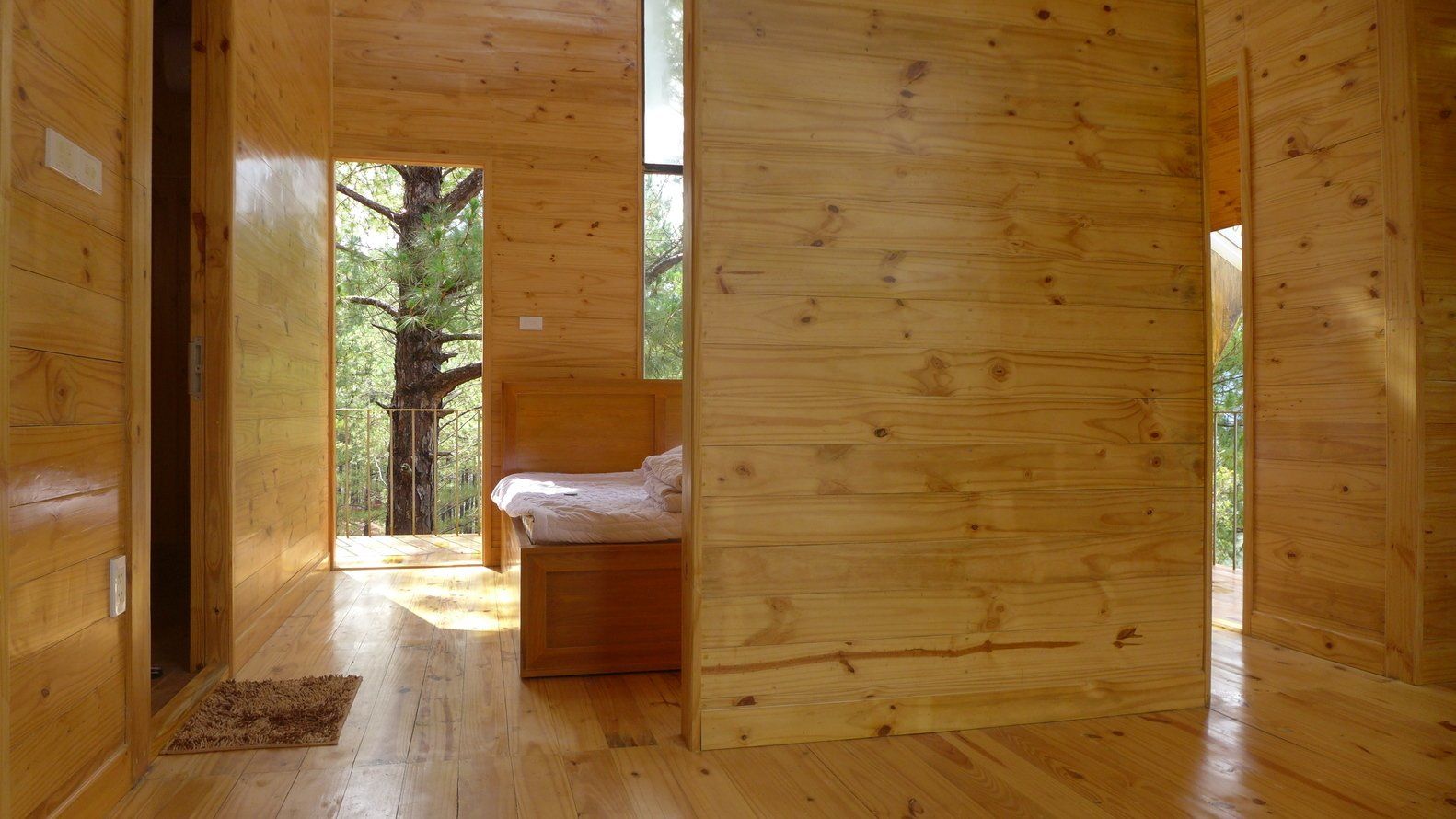 Working, living, and sleeping areas are separated by clever wooden dividers.

"The working space was designed for openness and collaboration, as well as for appreciating nature," explain the architects. "The structure is balanced by a centrally located open area, which serves as a community terrace, connecting the main office with the main living quarters."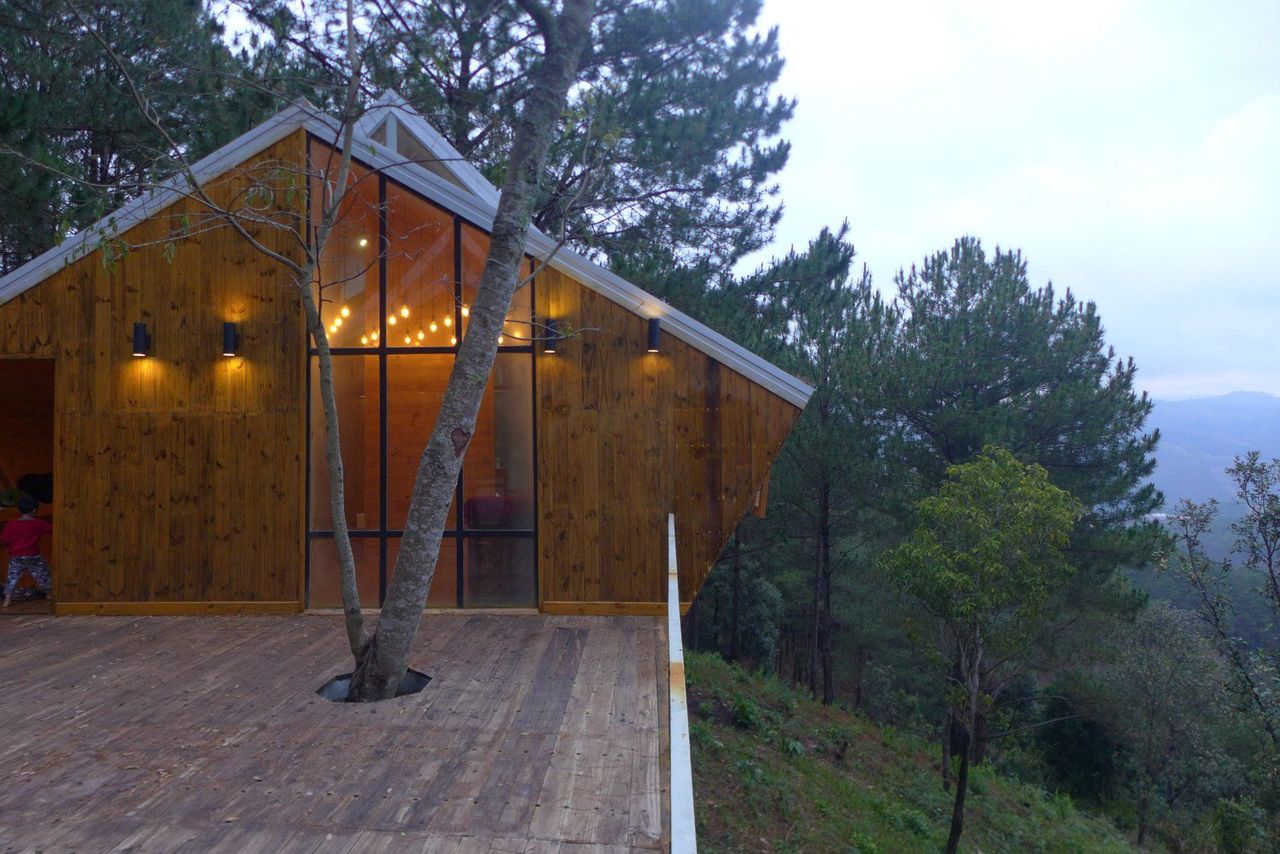 A closer look at the connecting terrace, which was thoughtfully built around an old tree.

"One critical challenge of this project was figuring out how to make the office easy to find at night, since it is located in the middle of a forest," says the firm. "The solution was to turn the space into a glowing lantern, illuminated by multiple low-fractional rating lights with warm color. This allowed the property to become a livelier space, and one that is much more recognizable in the dark."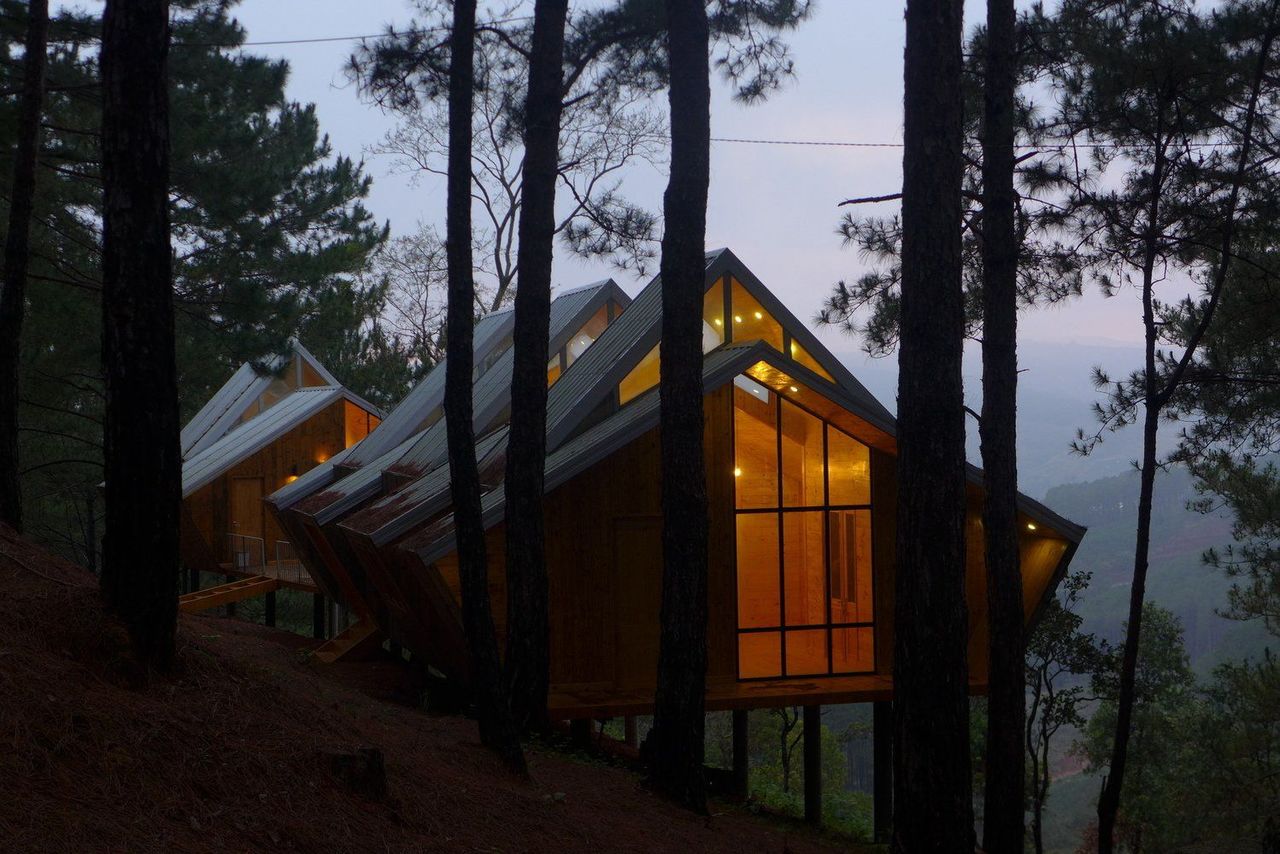 Warm lighting illuminates the cabins like lanterns. The effect is enhanced by the pitched roofs and reflections in the light wood interiors.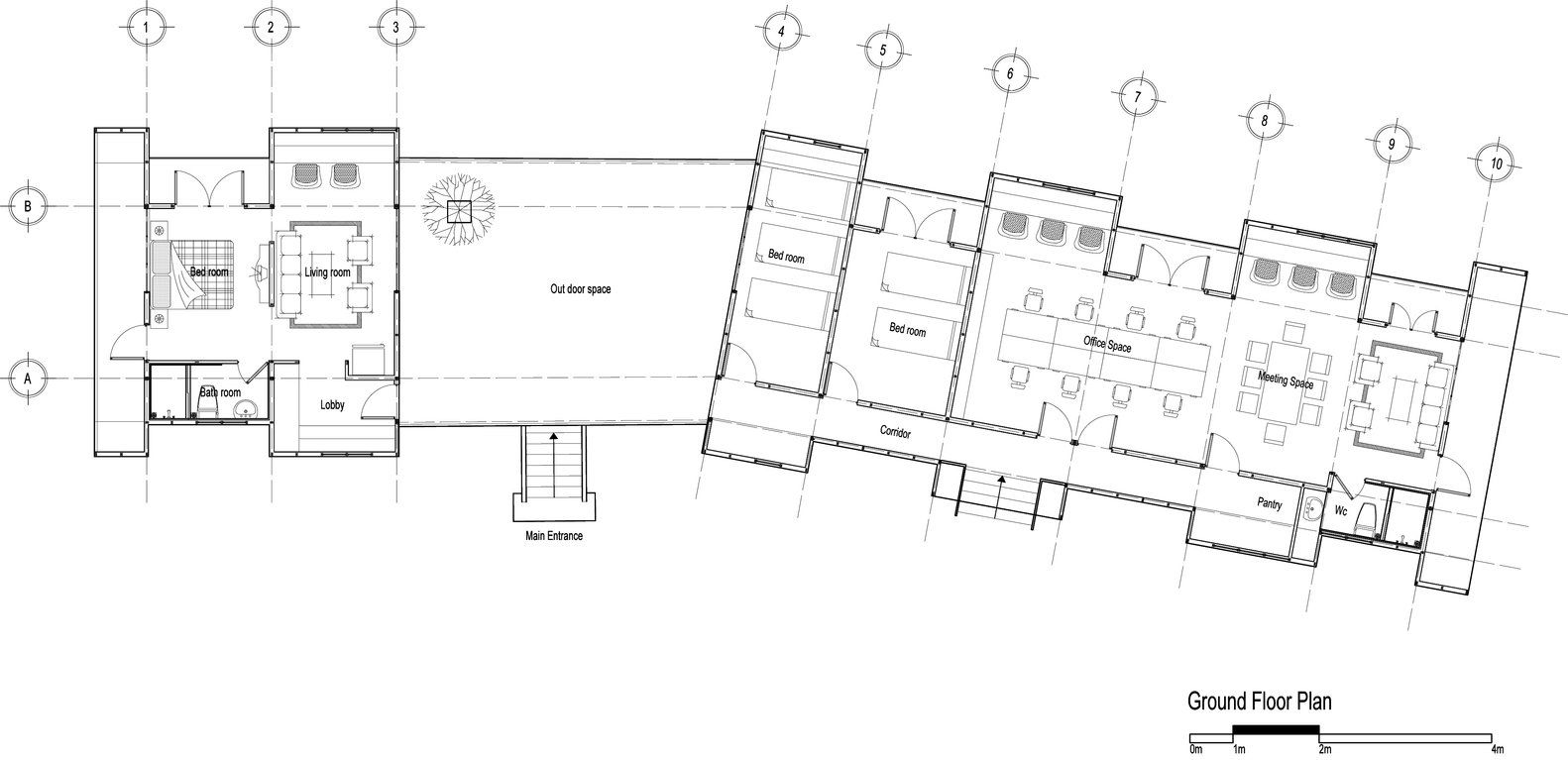 The smaller cabin contains a master suite and living area, while the larger cabin features workspaces, sleeping areas, and intimate meeting spaces.





The cabins feature gabled roofs pitched at different heights.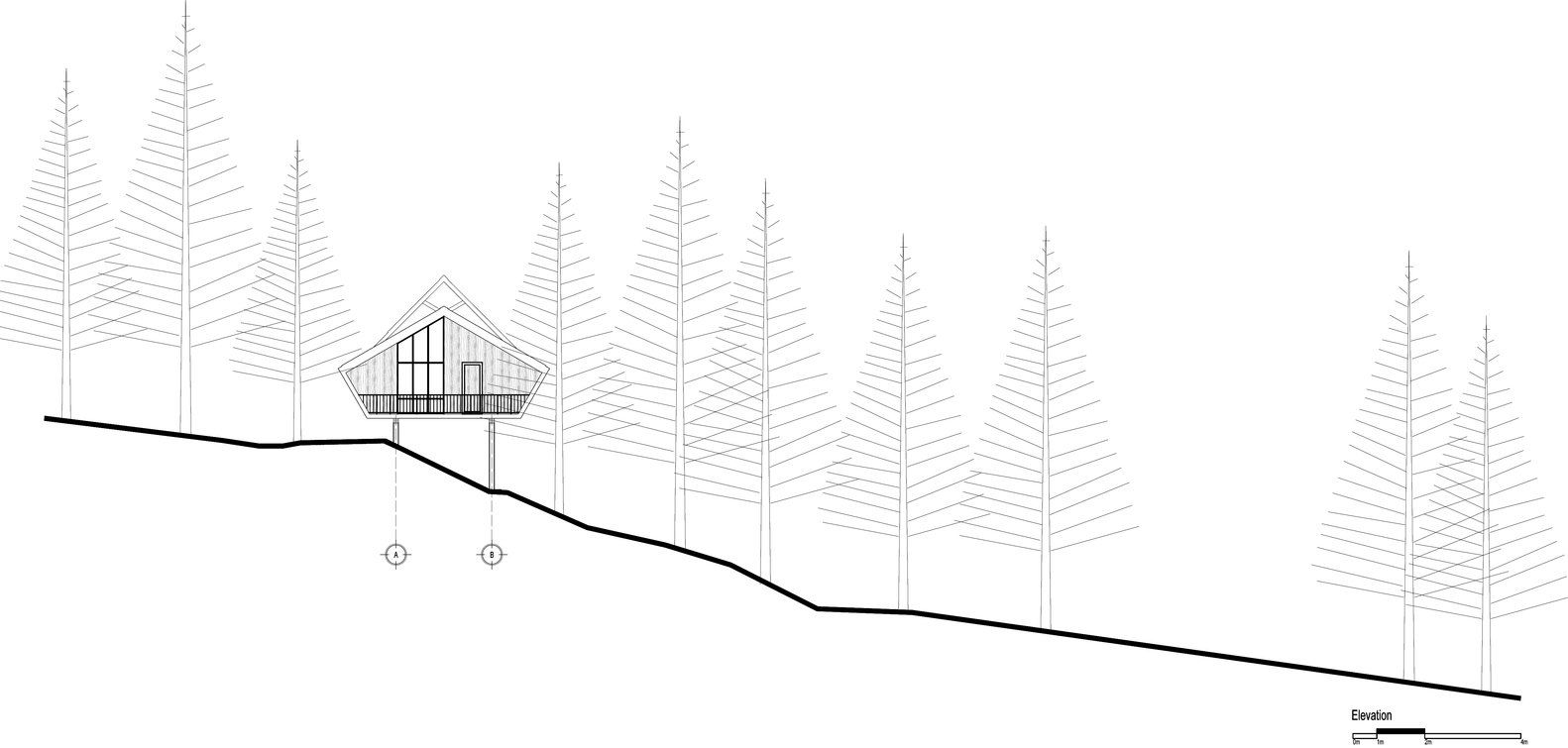 The geometric design mimics the shape of trees and allows the space to blend into the forest.