Our gardens are sanctuary from the stresses of life, an opportunity to get out into nature and a great opportunity to unleash our creativity. Here are the top garden trends to try this summer.

Updating your garden doesn't have to be too costly or time consuming, and there are plenty of ways to give your garden space a lift without having support from the professionals.

We've spoken to trend experts, as well as gardeners, landscapers, and garden suppliers to learn about the growing trends in garden design this year. There's plenty of inspiration for us to use to transform our gardens into a relaxing haven as the weather heats up.


1. MOBILE MEADOW

We all dream of fields full of flowers but Isabelle Palmer, @thebalconygardener and author of Modern Container Gardening (Hardie Grant, £16.99), has a way to get the look in miniature. She cuts circles of wild flower turf (from pictorialmeadows.co.uk) to fit compost-filled pots. 'The turf is easy to establish and these containers will attract bees and butterflies,' says Isabelle.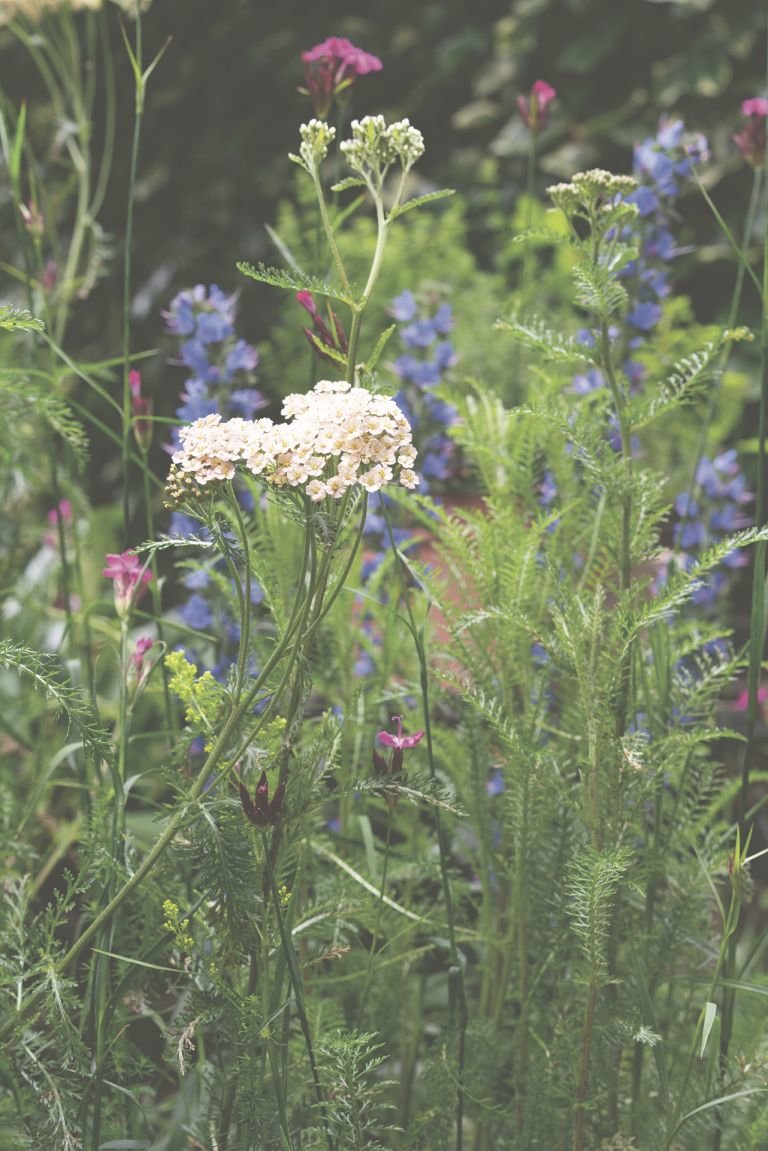 2. LIVING ROOFS

We love sedums and these roofs are great for the environment and perfect for that working from home space. Their benefits include absorbing polluting carbon dioxide and helping to prevent localised flooding by soaking up rainwater. Take advice from a professional on installing a green roof safely, maximising plant diversity and ensuring drainage is adequate so that it thrives long-term.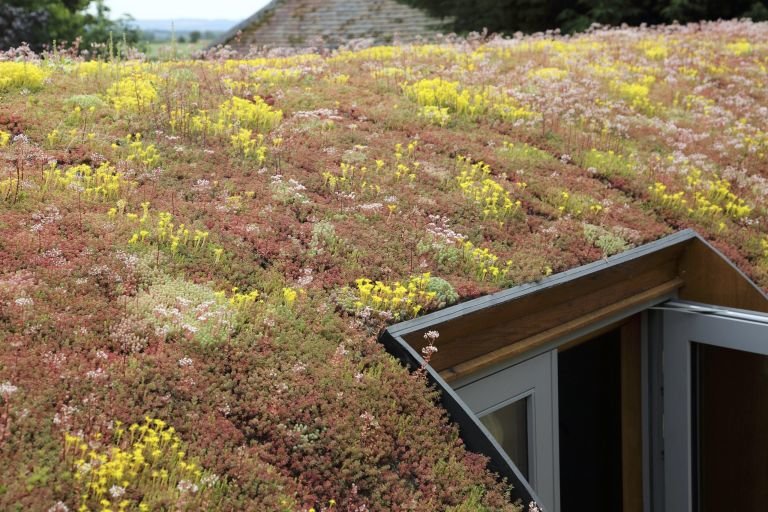 3. WILDERNESS

As the general population has become more educated on the topic of climate change so too have gardening and landscaping trends changed. Nowadays many homeowners are hiring landscapers to design gardens for them that look after themselves.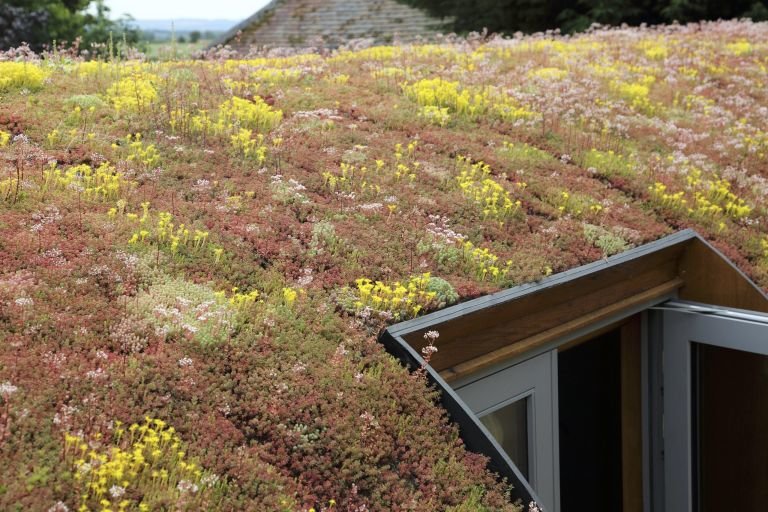 Green spaces inhabited by plants which can endure intense heat and require minimal watering have become very popular', says gardening & landscaping expert Gena Lorainne from Fantastic Services. 'Such plants are extremely climate change-friendly as they don't require homeowners to dedicate valuable resources (like water) to help stimulate their growth'.

Grasses and bamboo are just some of the plants growing in popularity, and are perfect for low-maintenance urban spaces.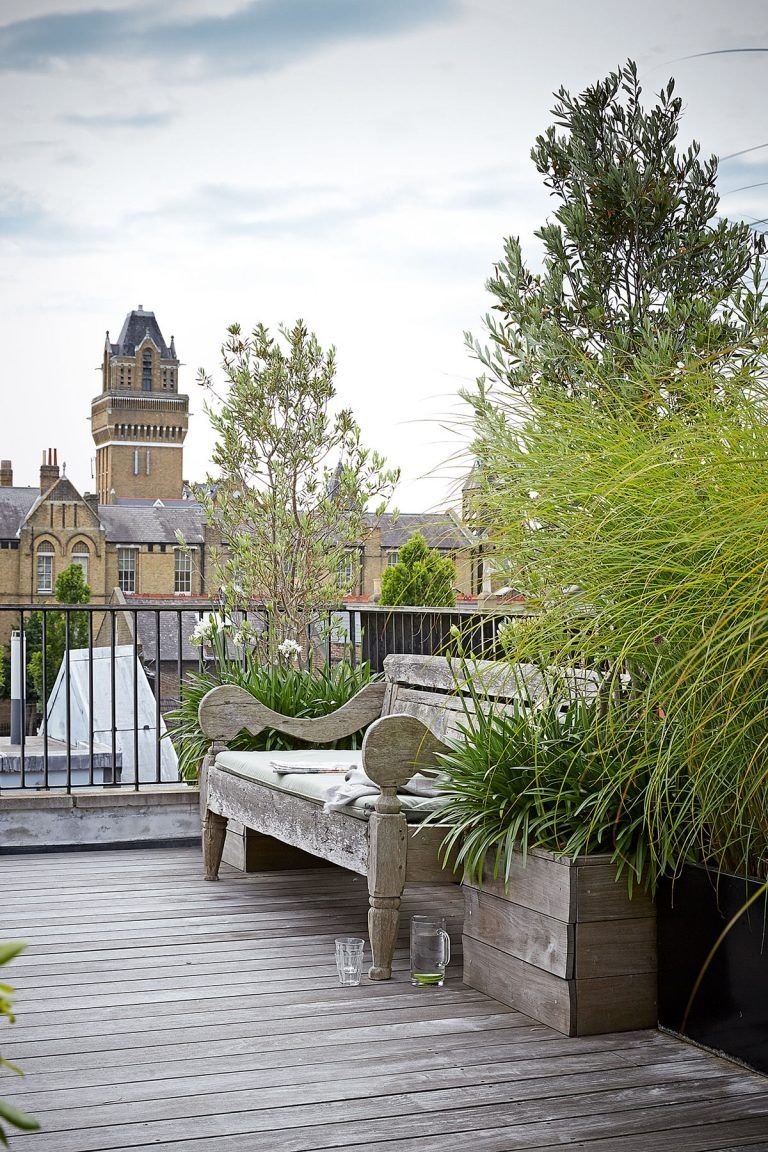 4. THE POTTED KITCHEN

Gardener and cook Aaron Bertelsen has poured all of his knowledge about growing edibles in small spaces into Grow Fruit & Vegetables in Pots (£24.95, Phaidon). He recommends starting with salad leaves such as mustard or chicory and herbs such as parsley, mint or lovage – all of which will regrow every time you cut them. His lettuce soup is a great way to use a glut of produce.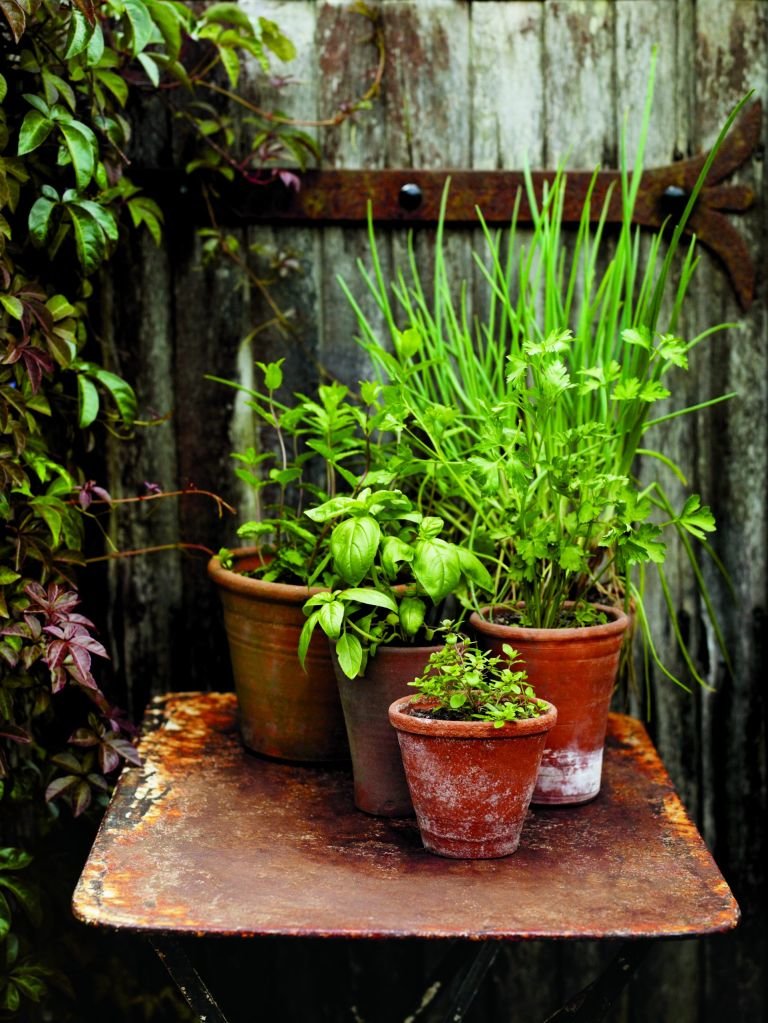 Pinterest also reported a 600% increase in searches for homemade garden boxes, as well as a 600% increase in searches for 'DIY small garden ideas vegetables'.'Grow your Own is certainly big right now', confirm experts at Dobbies, who have seen a spike in sales for lettuce, beetroot and pea plants.

Whether you have a small garden, a large garden or no garden at all, everyone can build a herb garden. Compact and easy to maintain, they're a fantastic addition to any space. Herb gardens smell fantastic and are a welcome addition to any outdoor space, plus there really is no better feeling than picking your own fresh herbs for cooking and drinking.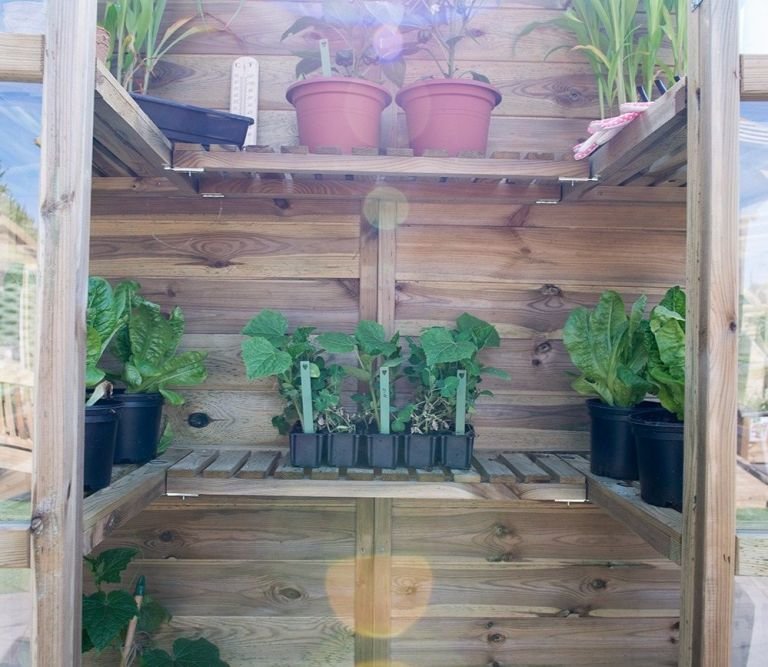 For those with little window space or limited capacity for plant pots, you could get creative by making a vertical garden, perfect for bringing a touch of life to an empty or tired wall.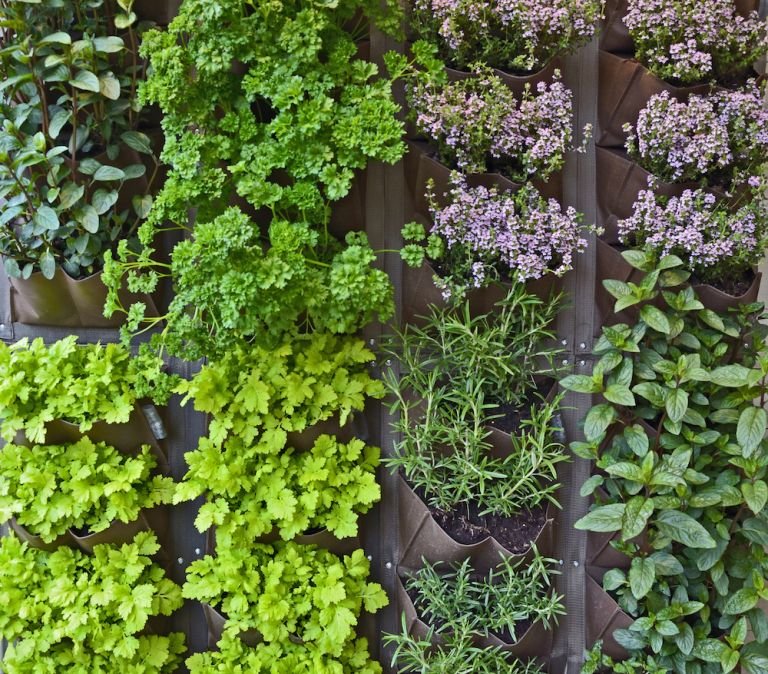 Urban gardening can be done in the smallest of spaces, it increases our sense of wellbeing and encourages us to live more sustainably by growing our own food. What's not to love?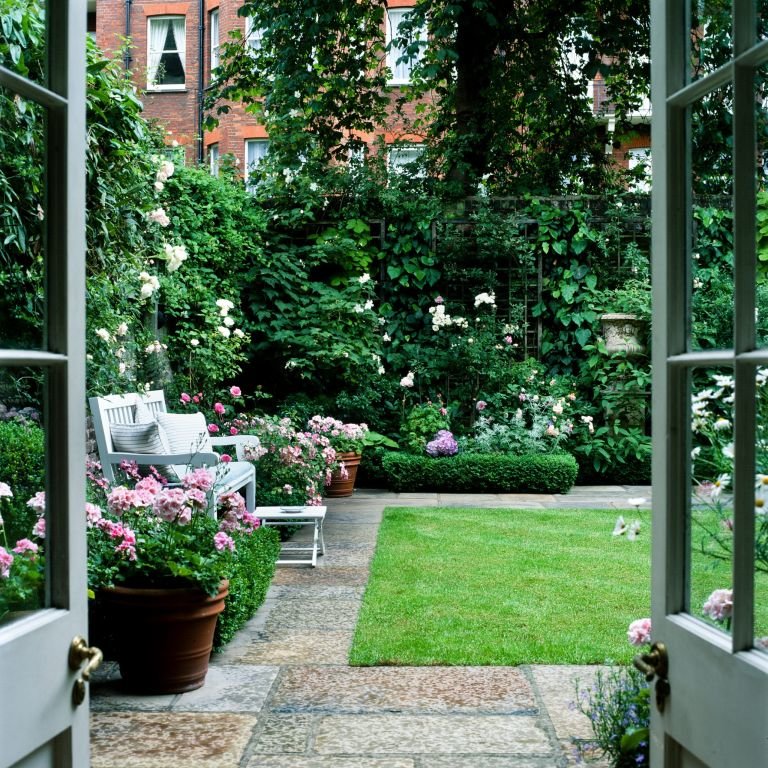 5. THE BENEFICIAL BOUNDARY

A native hedge, such as hawthorn, will provide food and a habitat for wildlife but it will also help screen noise from the street. Designer Matt Keightley recommends cotoneaster, yew or red cedar, which are good at 'catching' pollution. If you can't plant a hedge then Matt suggests 'layering' shrubs such as box or bamboo as well as climbers in pots – this vegetation, including evergreen laurel, photinia, holly and cypress, will also help to filter sound.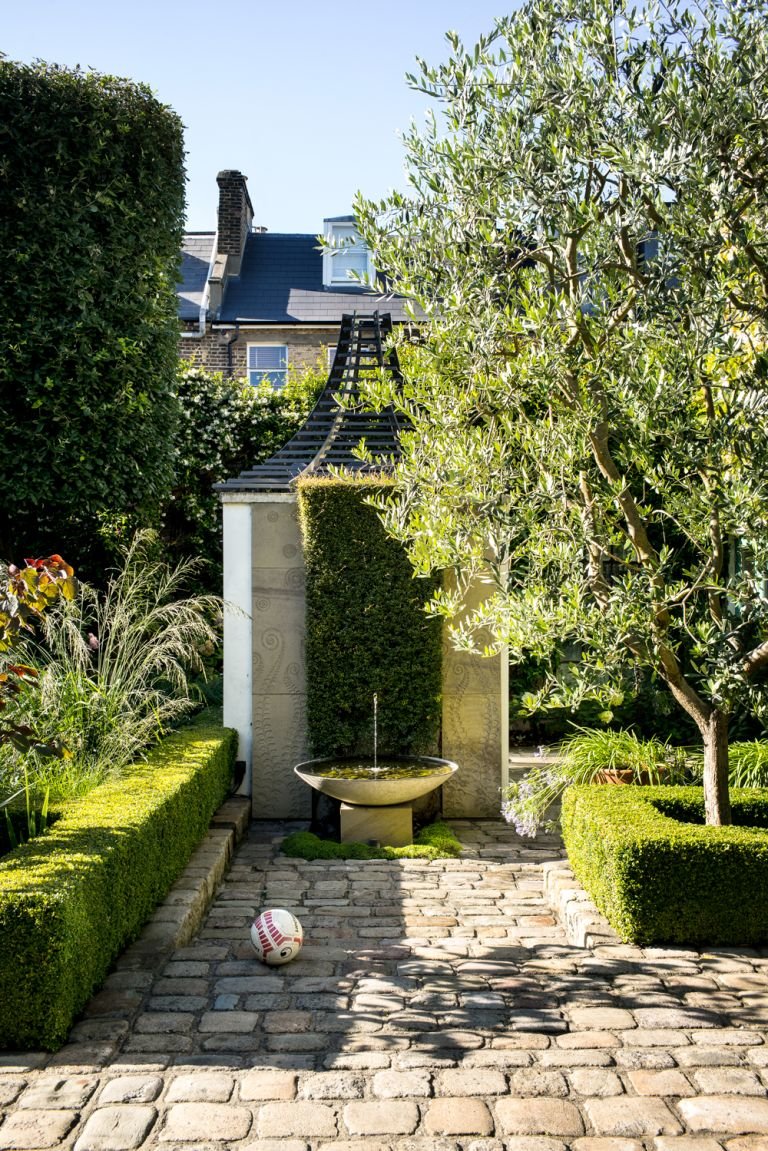 6. WATER FEATURES

We're also seeing an increasing number of brands responding to the demand for affordable water features (for example, modern water features start at just £125 at Cox&Cox), making water features more accessible for all.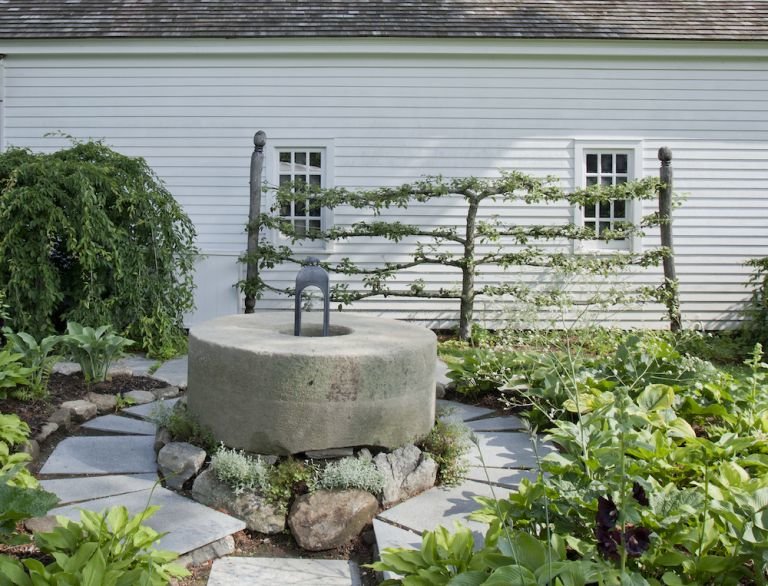 Said to soothe the mind with the constant trickle of water, the increase in popularity could be down to the growing awareness of wellness.


7. THE RIGHT LIGHT

Well thought out lighting can bring your outdoor space to life in the evening; illuminate a tree, large shrub or grasses with uplighters to create drama. For a big scheme, you'll need an electrician to install the correct wiring; but single uplighters (some of the best are from LuxR or Hunza) that are anchored in the soil can run from an LED cable from a mains power point. Like this garden designed by Bowles and Wyer.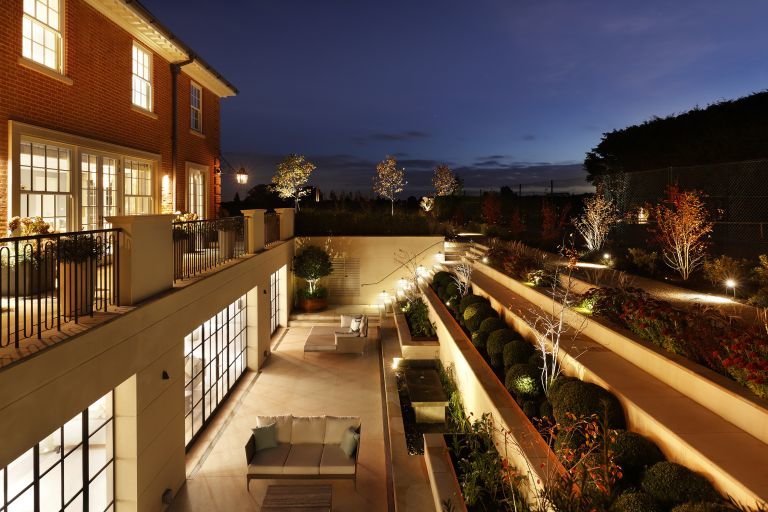 8. OUTDOOR KITCHENS

Not just reserved for larger properties and sunnier climates, outdoor kitchens are a great way to extend your entertaining space and make the best use of your available square footage all year round.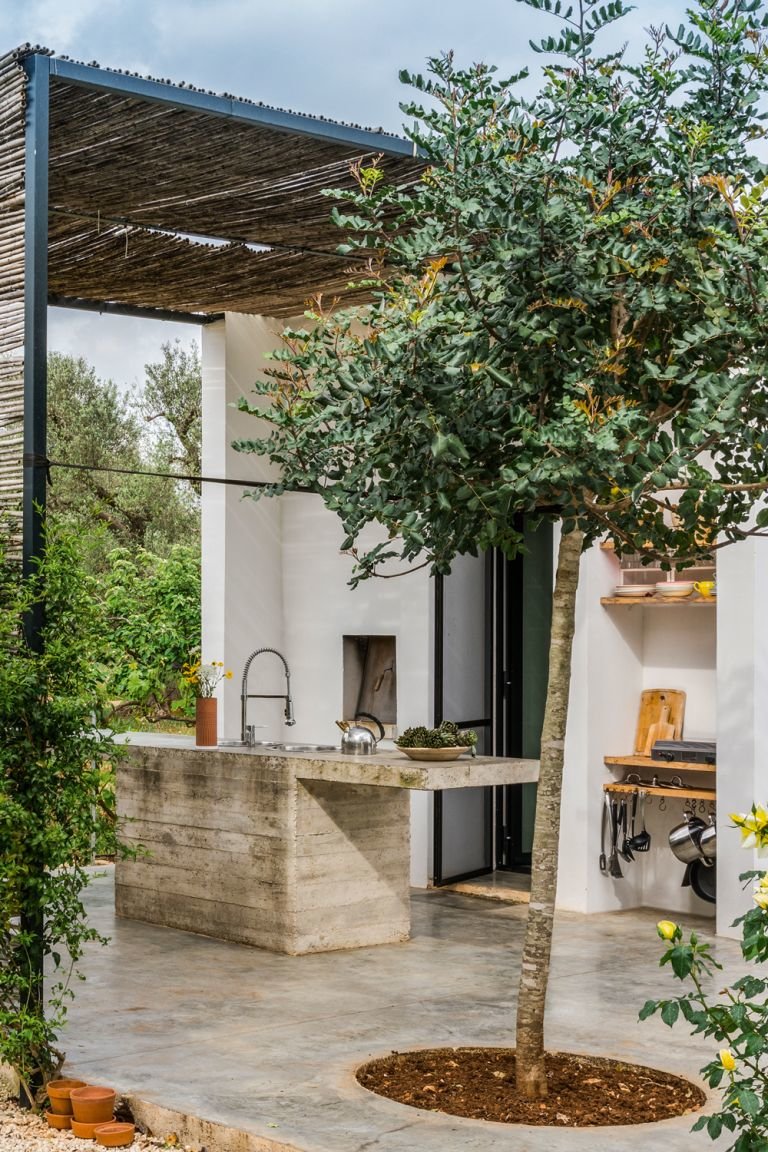 Gaze Burvill, designers and manufacturers of fine outdoor furniture and kitchens, designed this outdoor kitchen with industrial-style Dekton® Trilium for the weatther-proof worktops.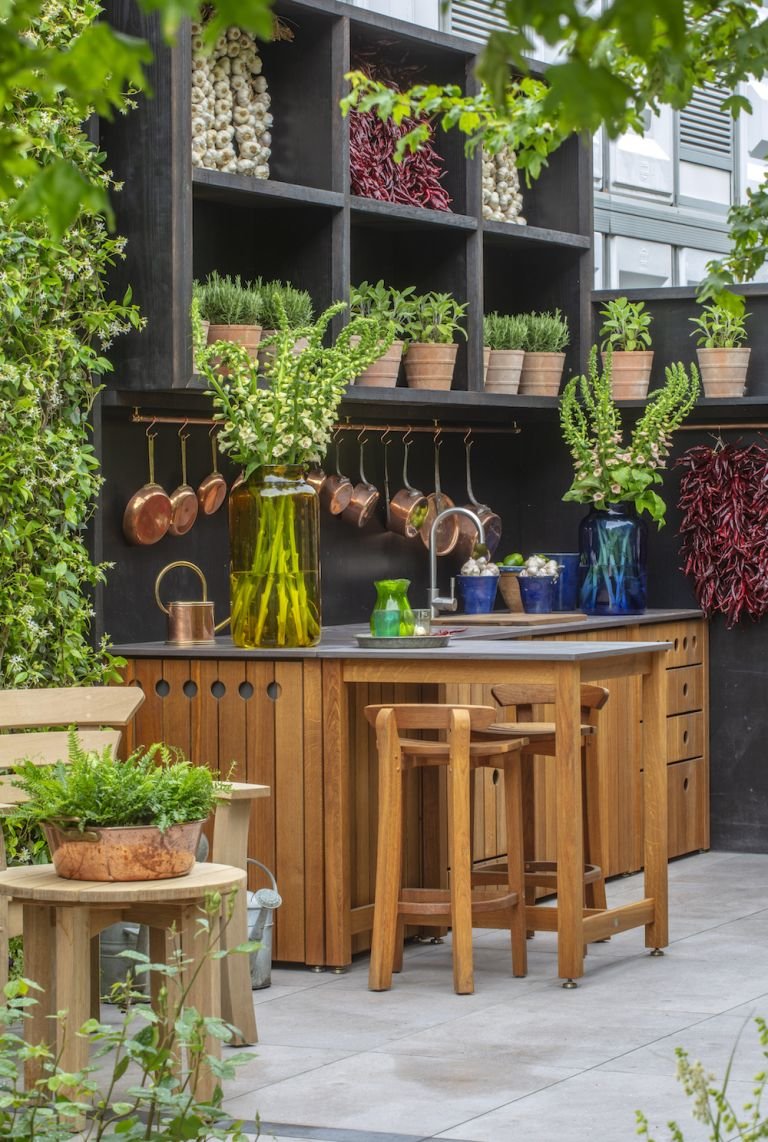 Pizza oven sales are also up year-on-year, with the Ooni range at John Lewis up +18%, showing that customers were enjoying cooking them outdoors too, either to complement a BBQ or as an alfresco meal on their own.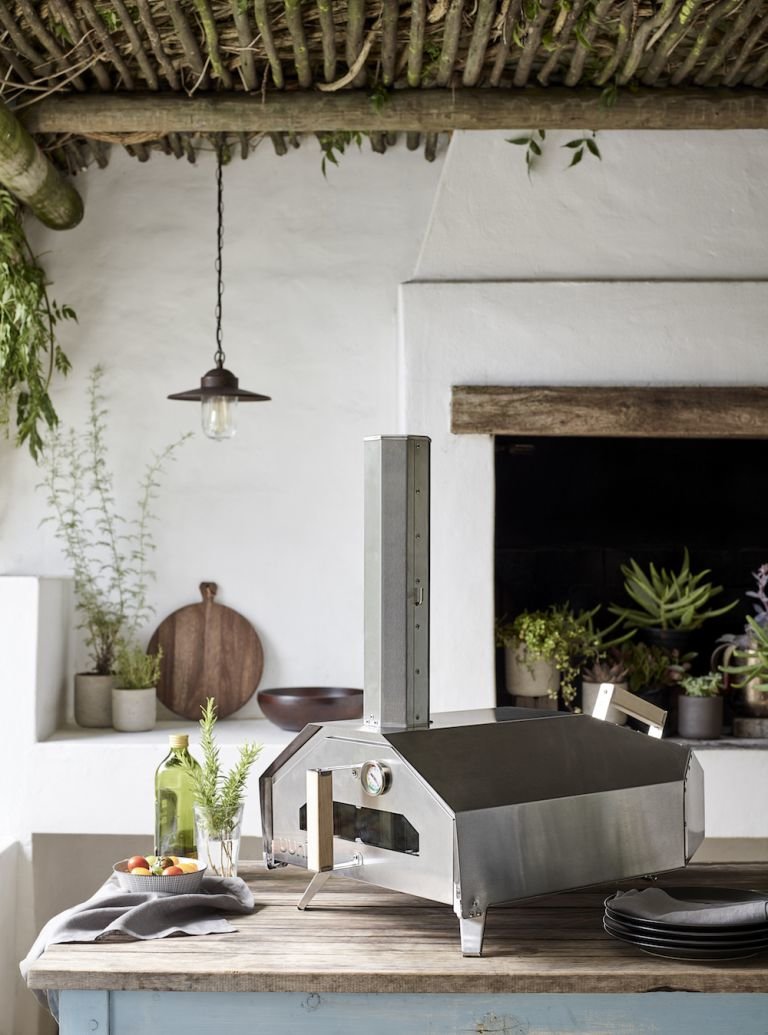 9. MEDITERRANEAN STYLE

Weathered, sun-bleached woods, potted olive trees and a chalky palette of muted greys set the tone for Mediterranean inspired gardens, one of the top trends for garden inspiration this year.

What could be more bucolic than evoking the blue-sky, sun-soaked style of the Mediterranean? 'Throw in a dash of forward-thinking Miami cool and you've got yourself the perfect mix,' says Ben Adams, founder of online furniture store Rust Collections. The traditional Mediterranean look is also seeing a cool new update, influenced be design across the pond.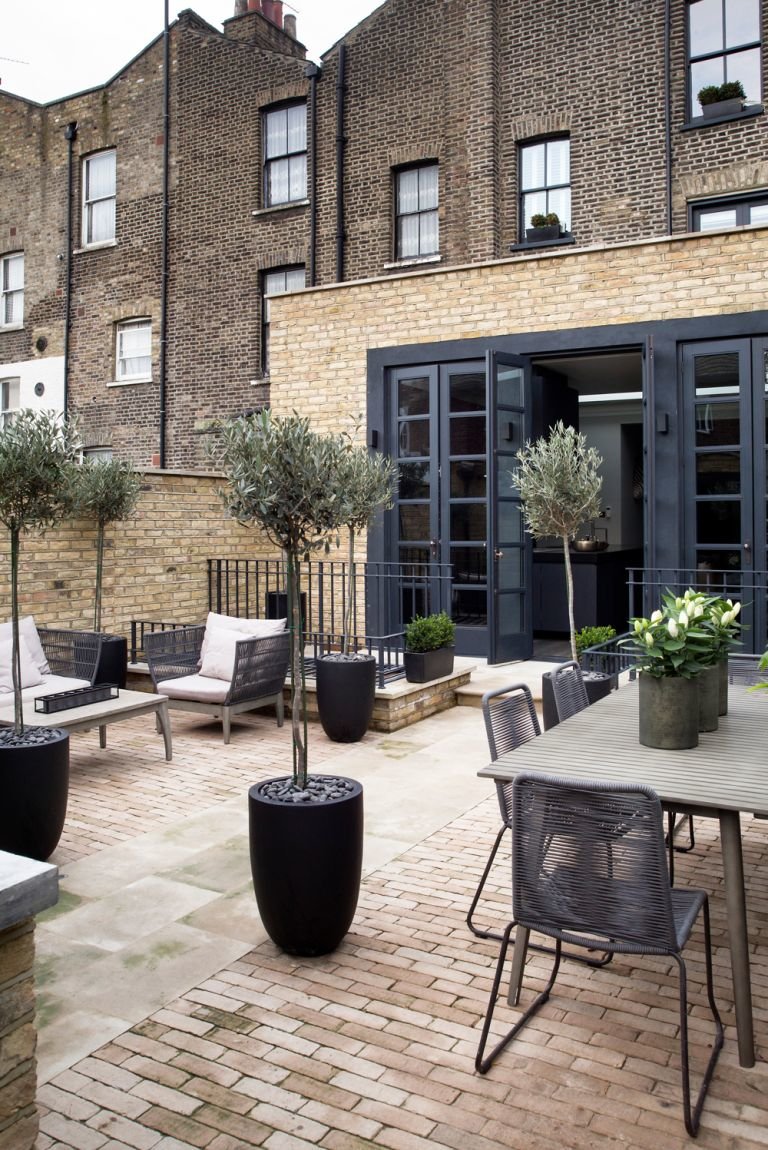 Ben Adams explains: 'We're increasingly being asked to create outdoor furniture pieces with cool white frames and raw concrete tops; this blend of upscale Miami hotel cool meets rugged, organic Mediterranean coastlines is a contemporary look that speaks to a refined rustic appeal. Just add swaying palm plants and rattan accessories to complete the bohemian look.'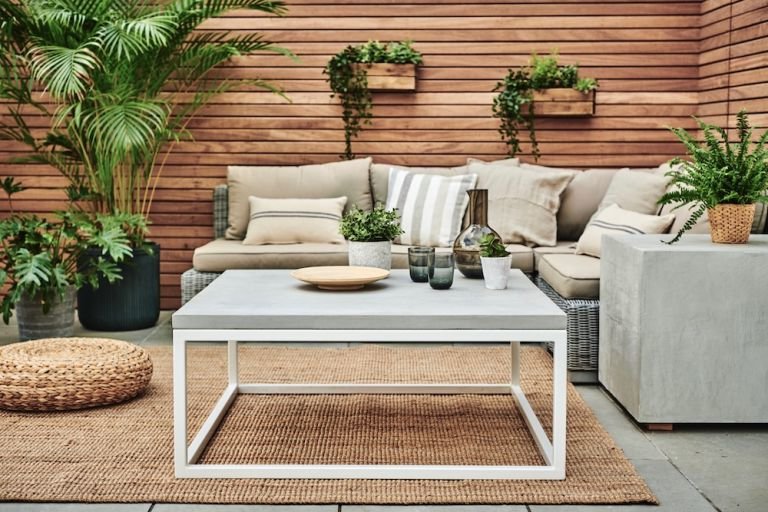 10. MEDICINAL PLANTS

Healing plants are a big theme this year; plant camomile and mint in window boxes or in pocket planters on a wall to make your own infusions. Get to know medicinal plants at the Chelsea Physic Garden (chelseaphysicgarden.co.uk) or check out the queen of things herbal, Jekka McVicar (jekkas.com). She has the widest selection of varieties online.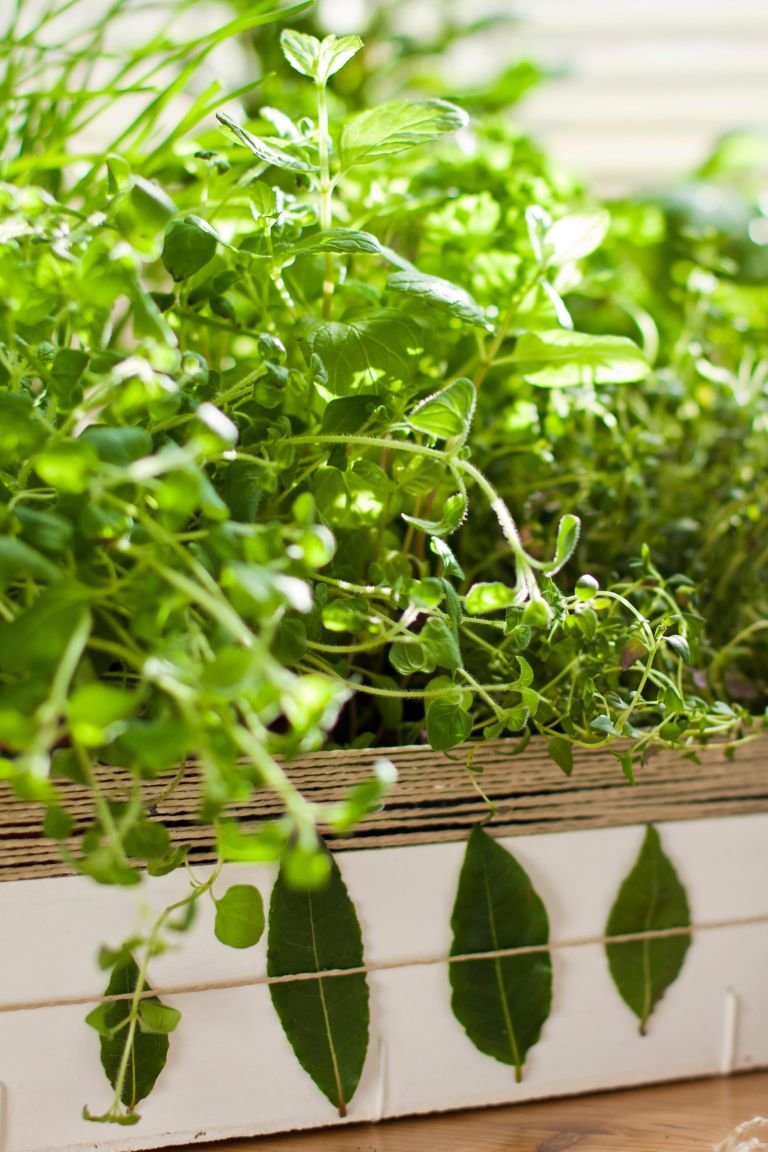 11. NATURAL MATERIALS

With a focus on sustainability, natural materials – or natural-looking materials – are top of people's wish lists, from wood furniture to rattan, wicker and stone urns and pots. The trend even stretches to poolside design, with wood-effect, waterproof tiling.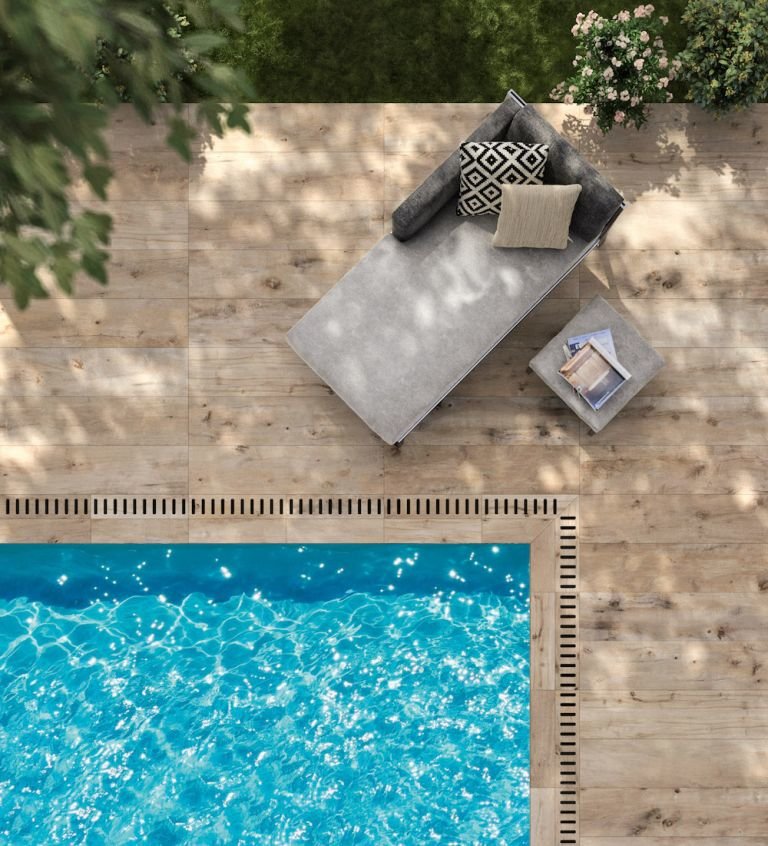 12. OUTDOOR LIVING ROOM

With the UK's climate becoming warmer, outdoor living is increasing in popularity; Online searches for 'outdoor furniture' in the UK have soared nearly 20% to over 27,000 in 2019 (compared to the previous year), reaching a 16 year high in the number of searches in April (just before summer) last year. People are extending homes into the outdoors with luxury garden furniture, and the global outdoor furniture market is forecast to grow 5% by 2023.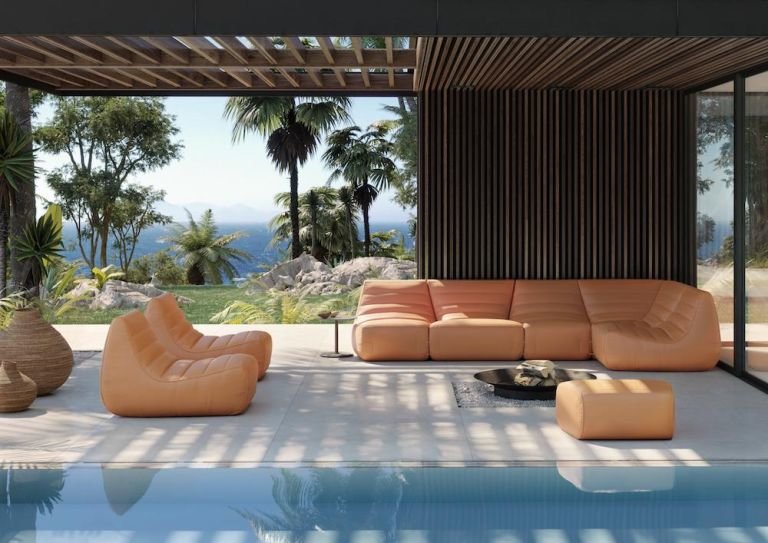 Blending your exterior and interior spaces, and setting up an outdoor living room is a key trend for 2020, announced experts at Dobbies Garden Centres. It's no longer about bringing the outside in, or the inside out, but rather merging the two together.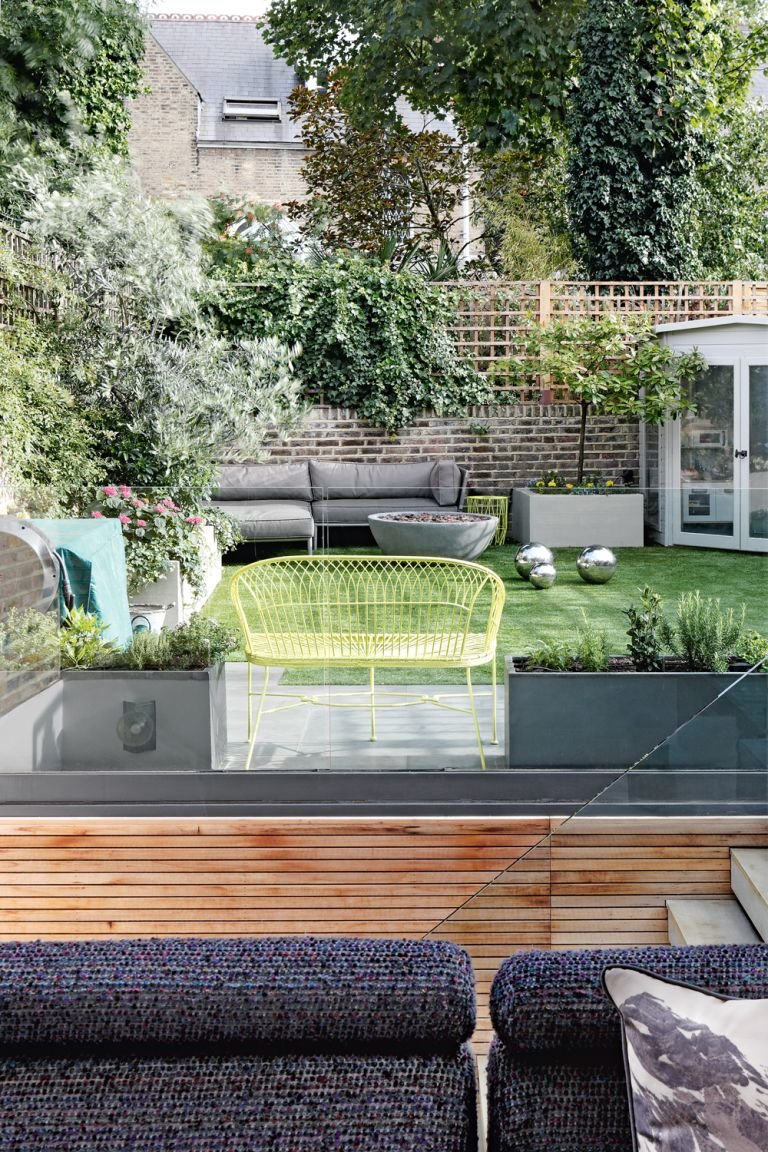 Selecting the right furniture is key, choosing a set that would look just as good inside is a great way to blur the line between indoors/outdoors. Low seating will ensure that the view into your garden isn't obscured, whilst adding cushions or throws can help soften the look. Another tip is to add colours from your garden to the inside of your home which will help to really tie it all together, says Lynsey Abbot, Outdoor Living Buyer for Dobbies.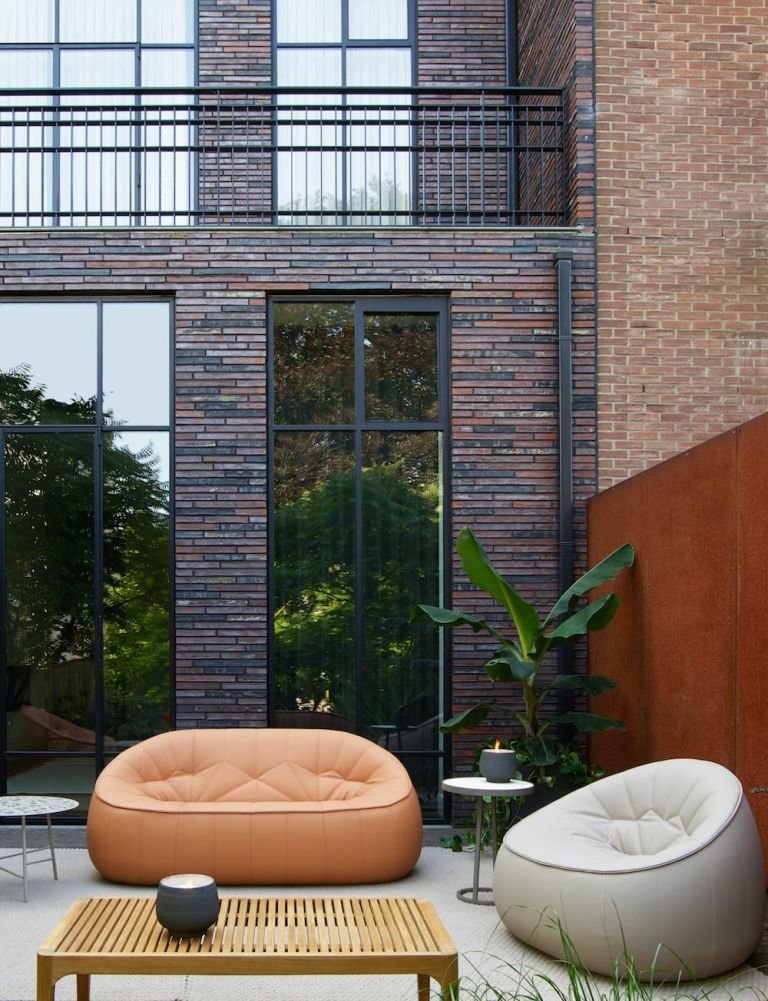 Statement seating, considered purchases and timeless designs are key, says Dani, Director of Buying at Cox & Cox: 'Now more than ever before consumers are looking for products which will last – they need to work much harder for their money. Stylish yet timeless, quality products that are fit for purpose and will have longevity. Not only do they need to look great but they need to last.'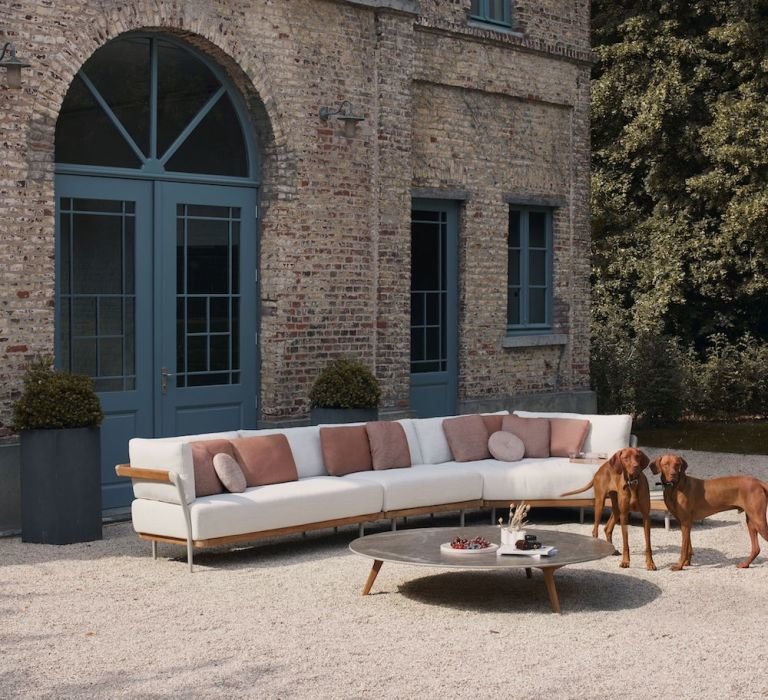 Simon Ingham, owner of Garden House Furniture, adds: 'Designer garden furniture is transforming homeowners' gardens and lives, with discerning clients increasingly looking to lead healthier outdoor lifestyles by extending their homes into beautifully designed outdoor living spaces. With many of our cities expected to have a climate similar to that of Barcelona today by 2050, the trend for outdoor living is set to explode in the coming years and decades.'