With every new year comes the urge to reboot-and we can guarantee that this feeling will only be magnified when 2020 officially comes to a close. There's no doubt that the bathroom is the ideal space to begin your design refresh; after all, it's where all of your self-care rituals take place, and it should be designed with tranquillity at top of mind. It should be a place where you love to spend time, whether you're simply brushing your teeth or soaking in the tub with a glass of wine and a favorite book. So if you're in the mood to give your bathroom a face-lift, look no further and get inspired by these stylish bathroom design trends for 2021.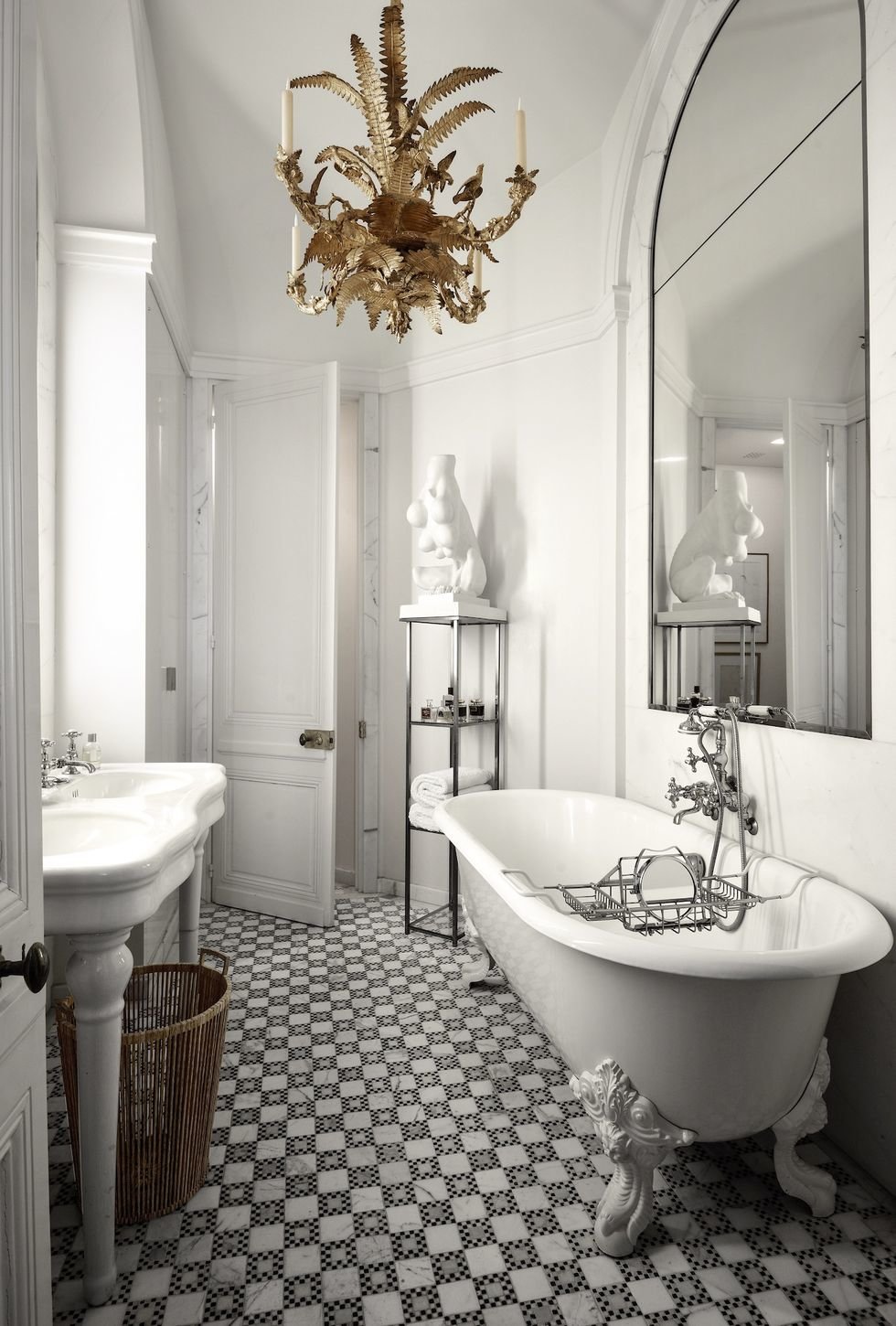 Statement Lighting

Sconces are so last season. Opt for pendants or even a grand chandelier, like the one shown here in French designer Jacques Grange's Paris apartment.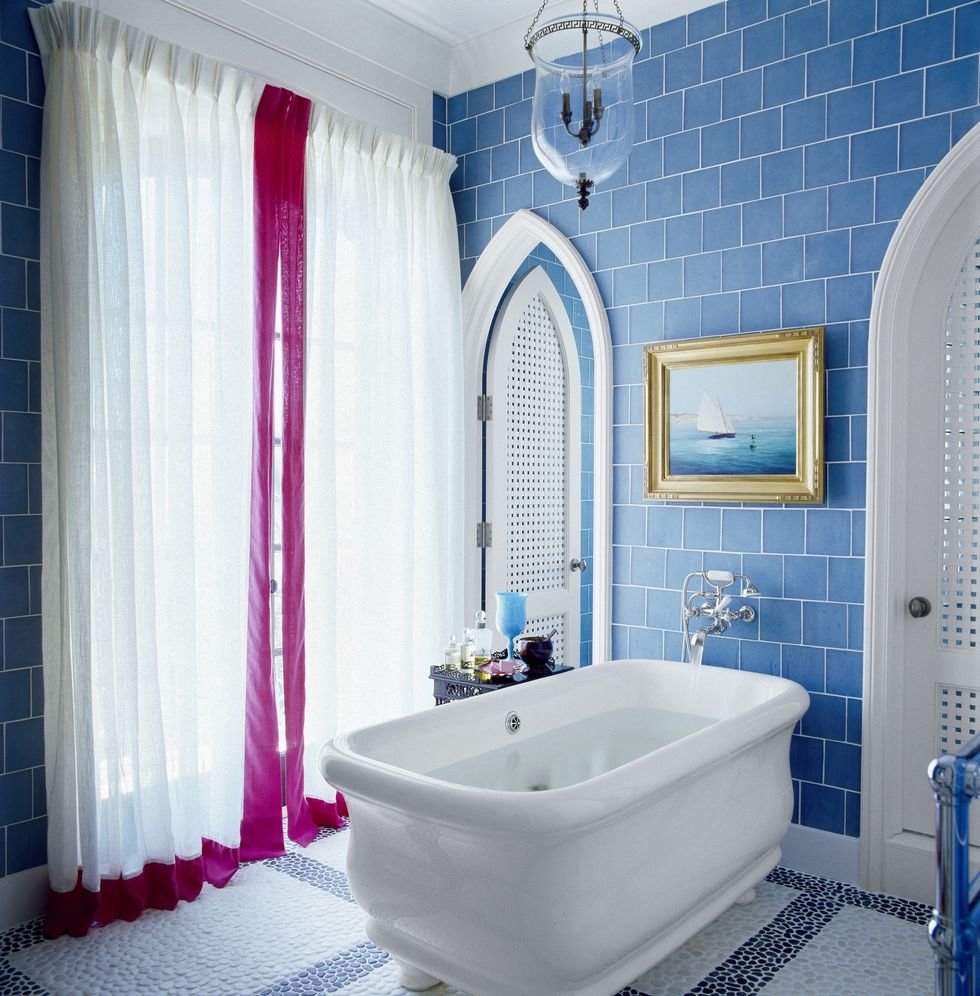 Subway Tile Gets a Splash of Color

Subway is here to stay-but this time with color. Revamp your space like Robert Couturier did here with brightly hued tiles.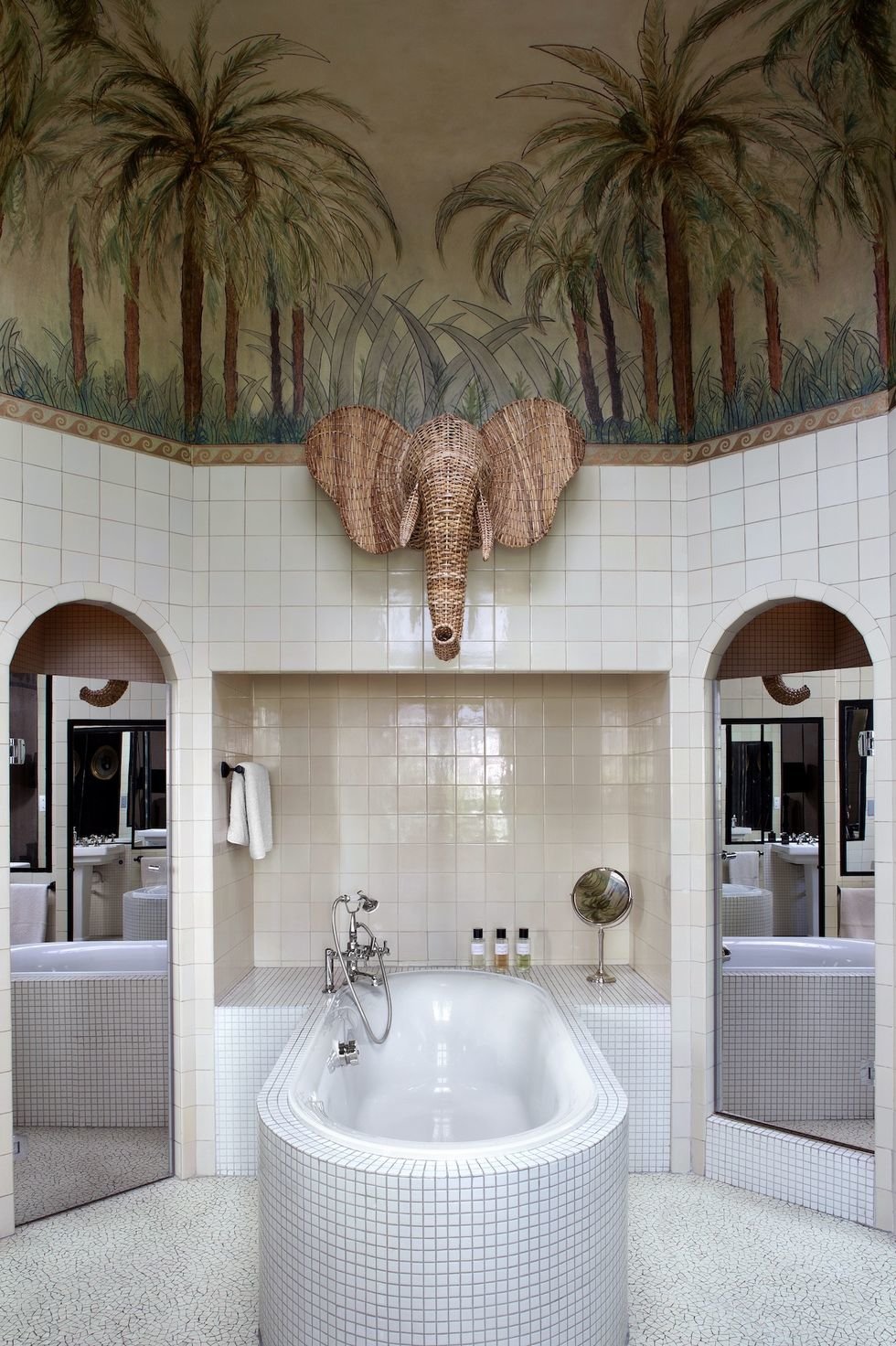 Flora and Fauna

This trend inspired by nature is having a serious moment. Take your cues from Sophie Sèguéla's palm-bedecked bathroom in her former Parisian apartment.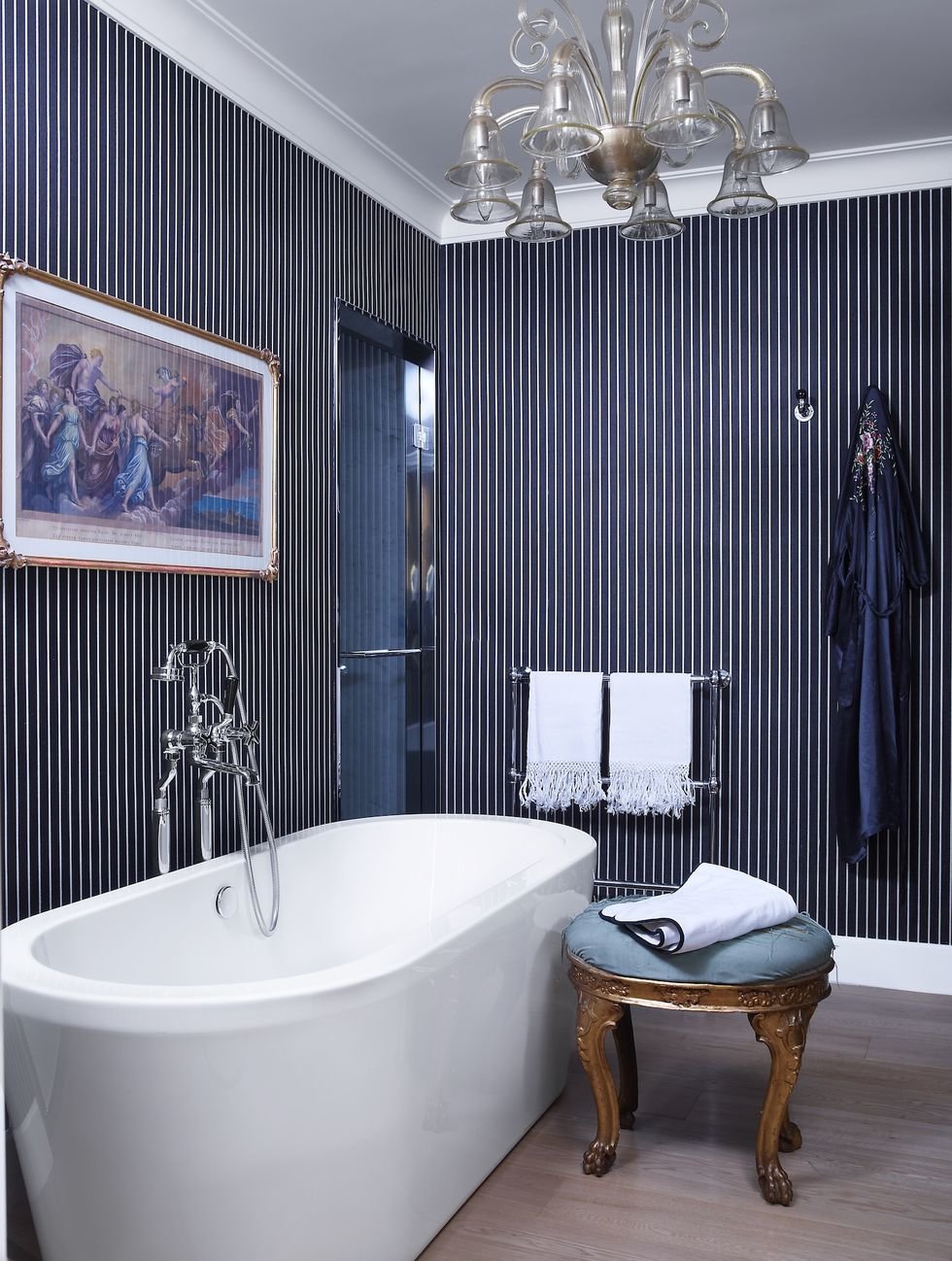 Graphic Wallpaper

Wallpaper is what's hot for 2021. Wrap your walls in a classic print, like this Ralph Lauren pin-striped paper seen in a bathroom designed by Achille Salvagni.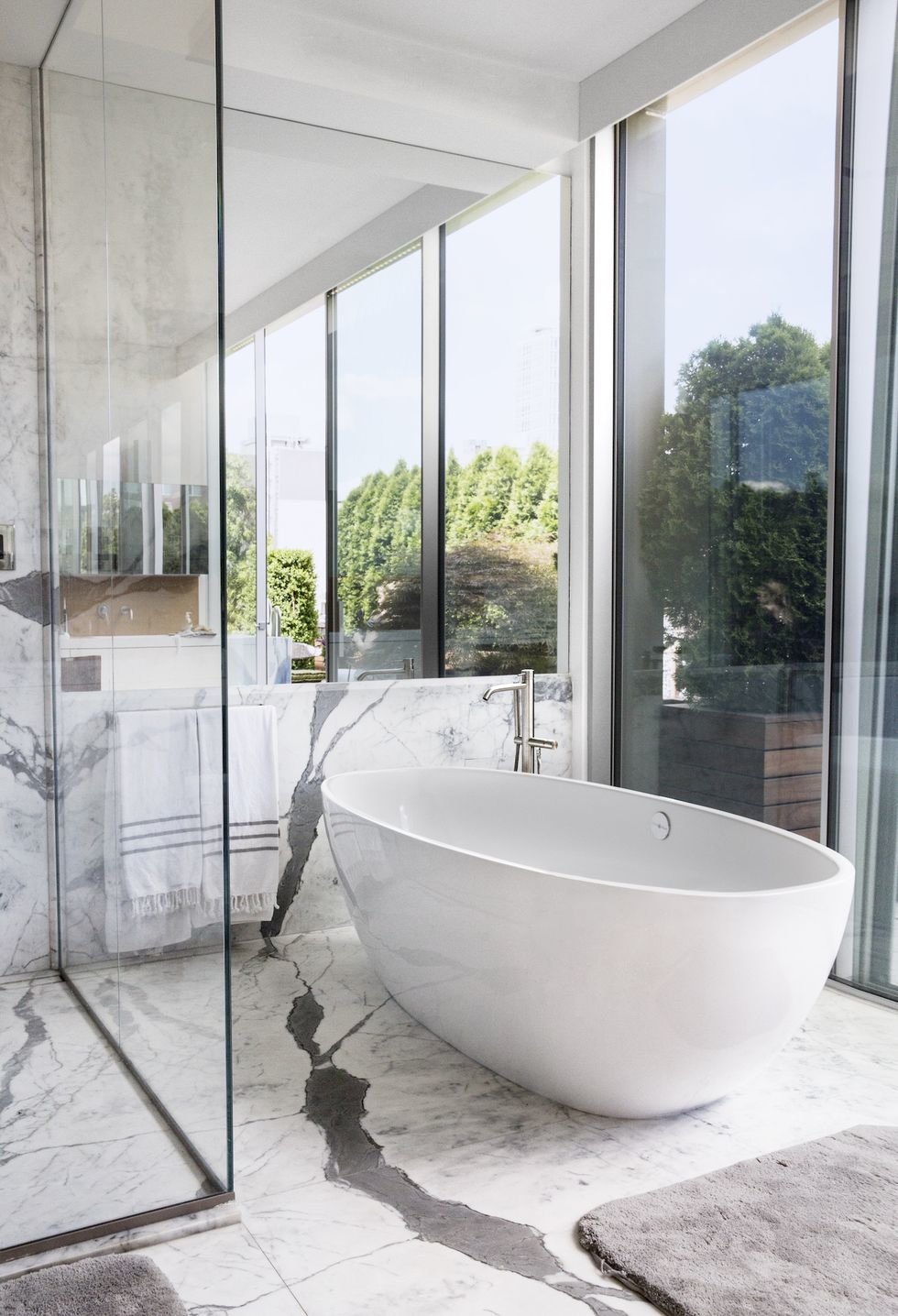 Bringing in the Outdoors

Panoramic views like those in the TriBeCa duplex of Beth Bugdaycay are refreshingly beautiful in summer-while heated marble floors keep the space equally cozy come winter.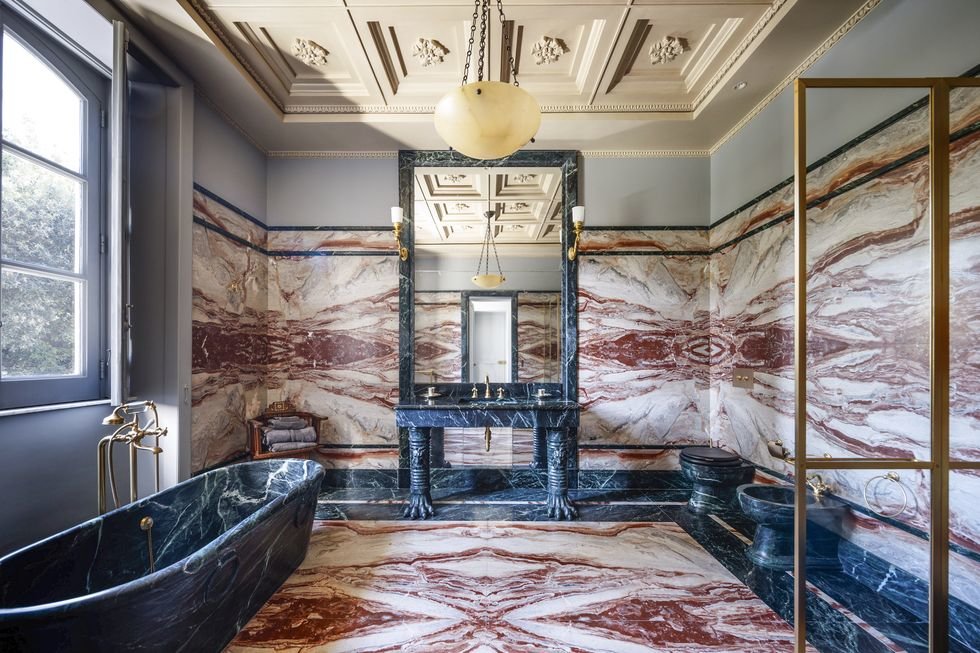 All Marble Everything

More is more when it comes to marble-and not just basic black and white. This Amalfi Coast bathroom designed by Jacques Garcia makes a chic case for color, with ruby and deep green stone throughout.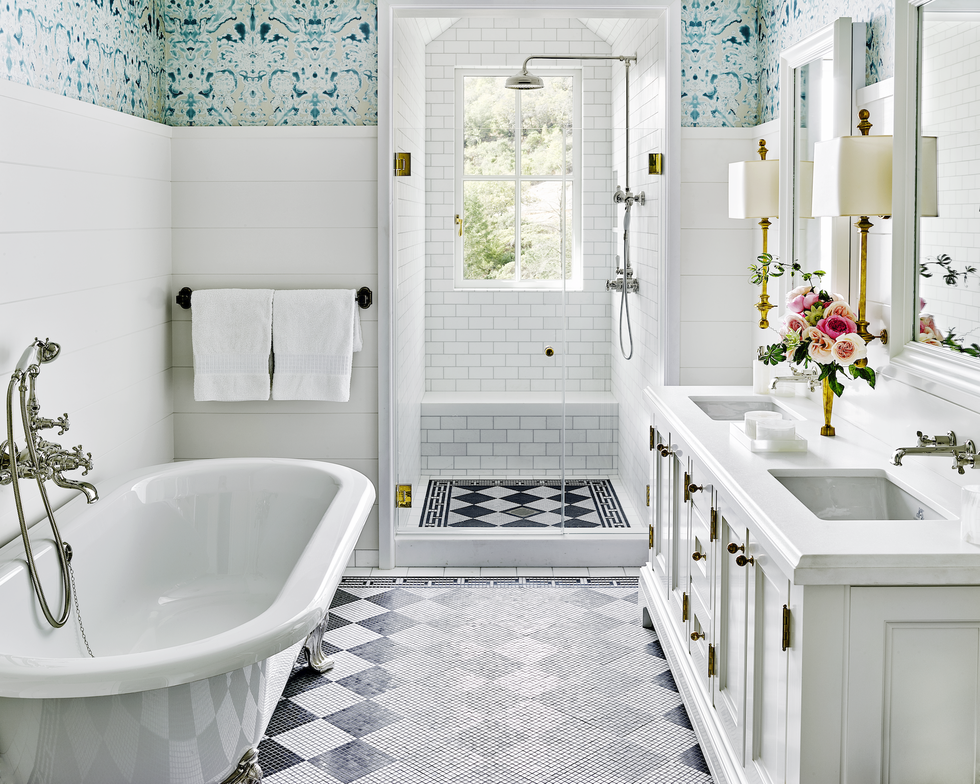 Updated Classics

A black-and-white checked floor feels instantly fresh when it's done in mosaic tile like it is in this Sonoma Valley home designed by Ken Fulk.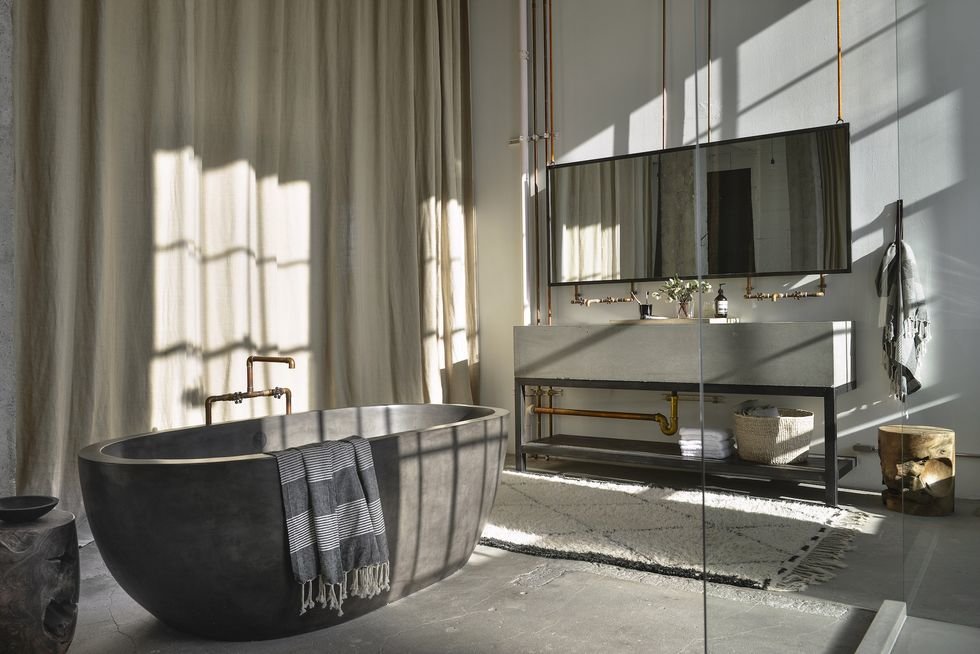 Natural Elements

A black stone soaking tub by Native Trails and an all-neutral palette creates a calming oasis in this Vanessa Alexander–designed bathroom in Venice, California.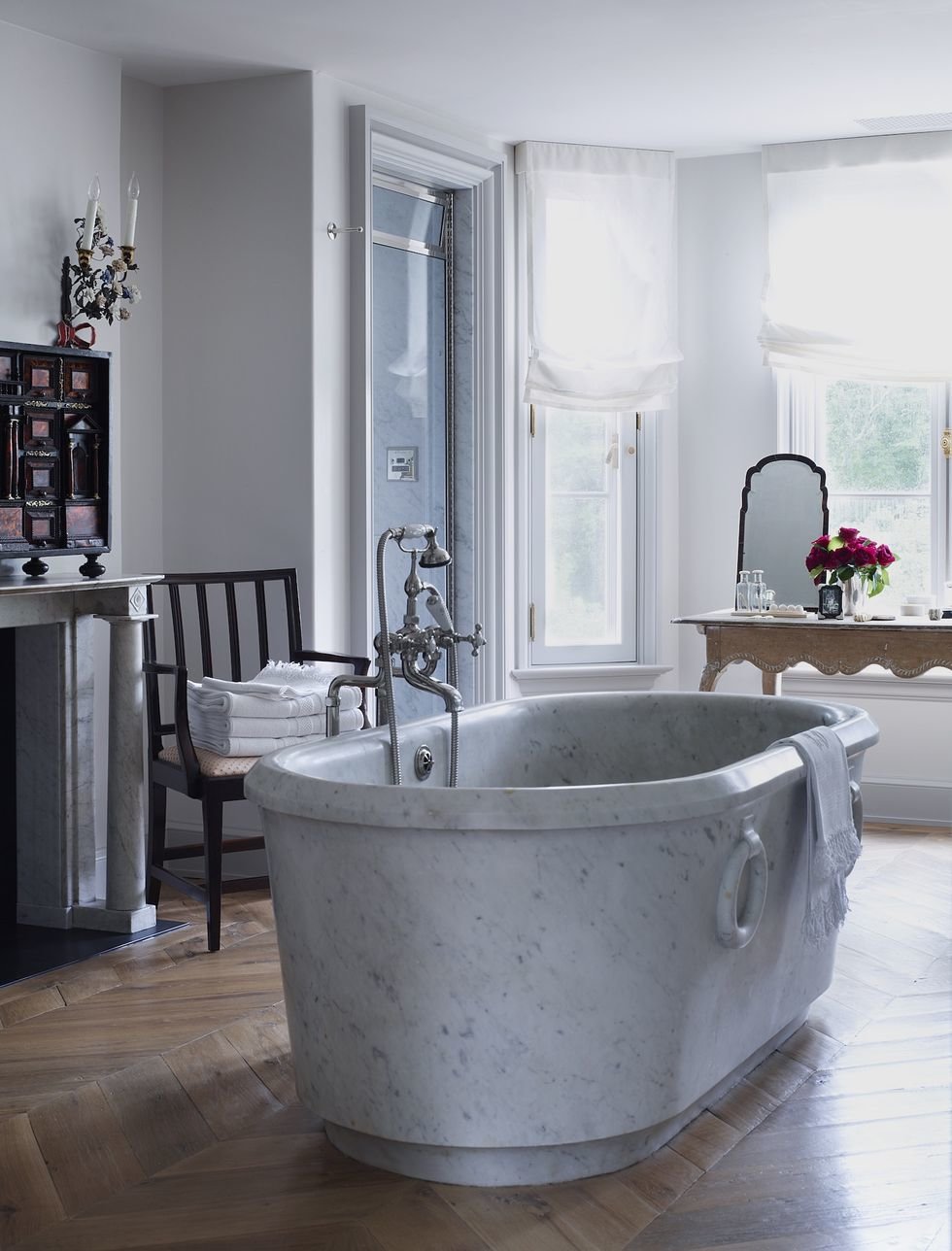 Tubs Front and Center

Beautiful bathtubs will take center stage next season, like this circa-1850 freestanding marble tub in a Greenwich, Connecticut, home.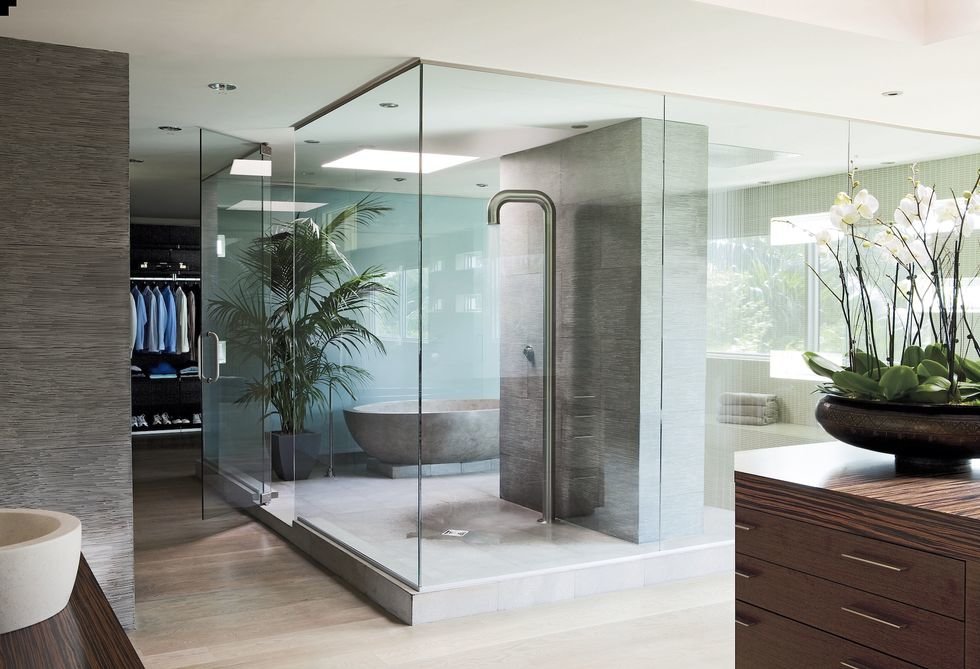 Spa Sanctuaries

Creating the ultimate retreat is all the rage for 2021. Take note from designer Lynda Murray and architect Chad Oppenheim, who fashioned a spa-like bathroom in filmmaker Michael Bay's Miami home.