Wood is nothing new. Builders have used the regenerative and flexible material for millennia to erect typologies ranging from neolithic longhouses to contemporary mountain cabins. Out of the Woods, a new book from Gestalten, celebrates the robust material through an illustrated glossary, essays, and an illuminating collection of structures that reimagine wood's uses and lay the groundwork for building better in the future.

"We're working in a continuous way," says Austrian architect Sven Matt, whose firm Innauer-Matt Architekten works with local artisans and timbers to create buildings with a sense of place and history. "We're not contesting the generations before us-we're trying to develop the work that they started, trying to find the right way to shape its evolution."

Though these homes and structures, Out of the Woods traces the trajectory of wood as a timeless building material whose potential has yet to be fully tapped.


A Crescent-Shaped Home in Chile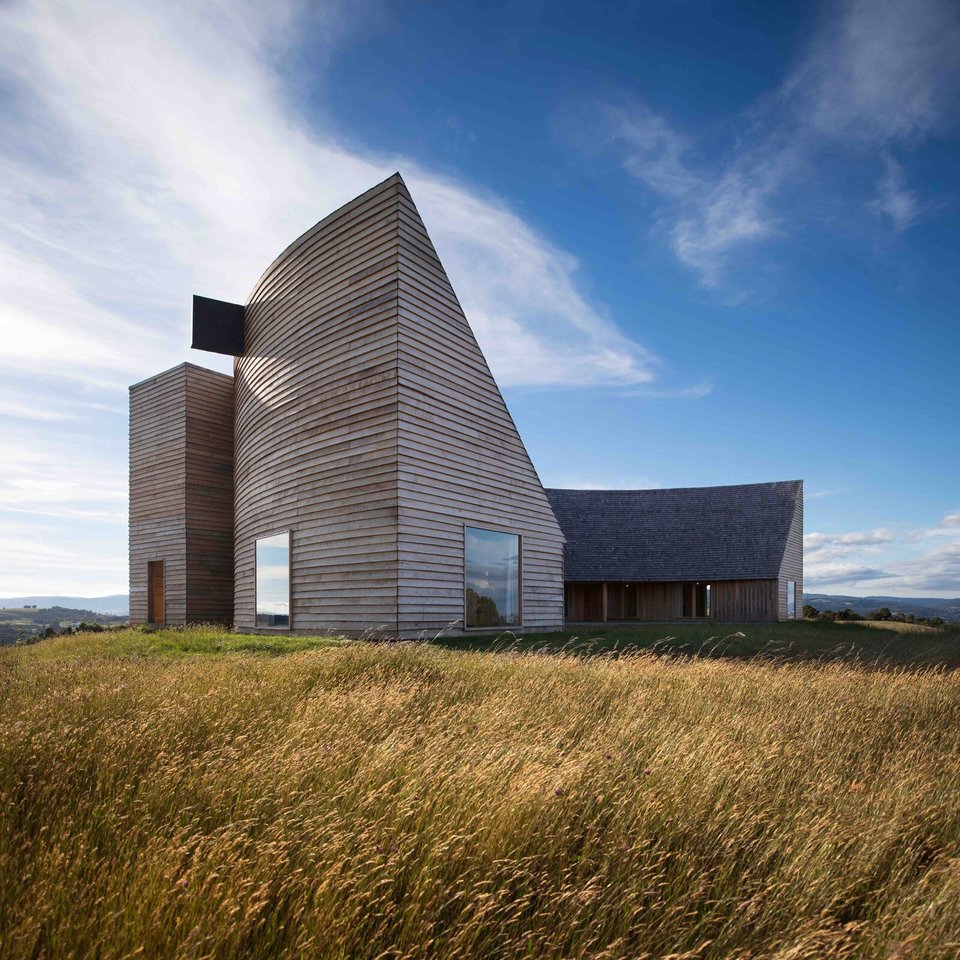 Rode House was designed by Mauricio Pezo and Sofia von Ellrichshausen of Chilean practice Pezo von Ellrichshausen. Its half-moon shape protects residents from ocean winds, and it's oriented to overlook the unique landscape of Chiloé Island. The roof is covered with thin wooden shingles, which contrast with a generous amount of timber.


A Vertical Bath Concept by James Barber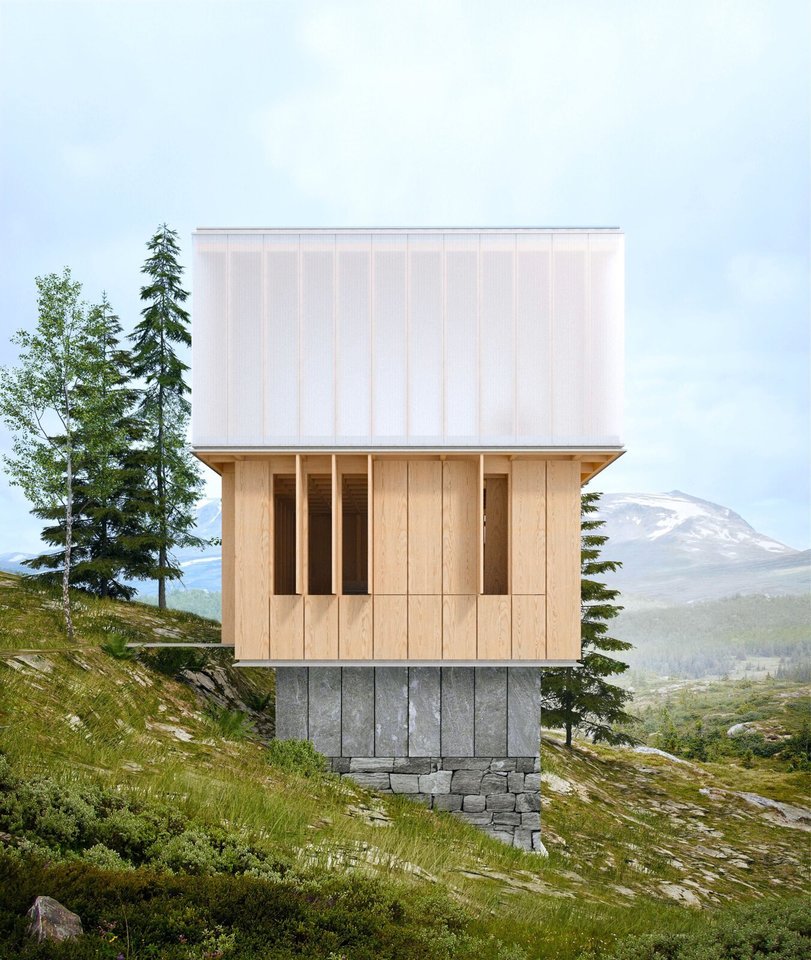 This wooden bathhouse imagined by UK- and Norway-based architect James Barber embraces biophilic design by utilizing natural materials and opening to expansive views of Norway's Lyngen Alps. Comprising three levels, each delineated by a contrasting material, the Vertical Bath is designed to hold a shower, sauna, and cold water pool.


A Balinese Wood-and Glass Retreat by German Designer Alexis Dornier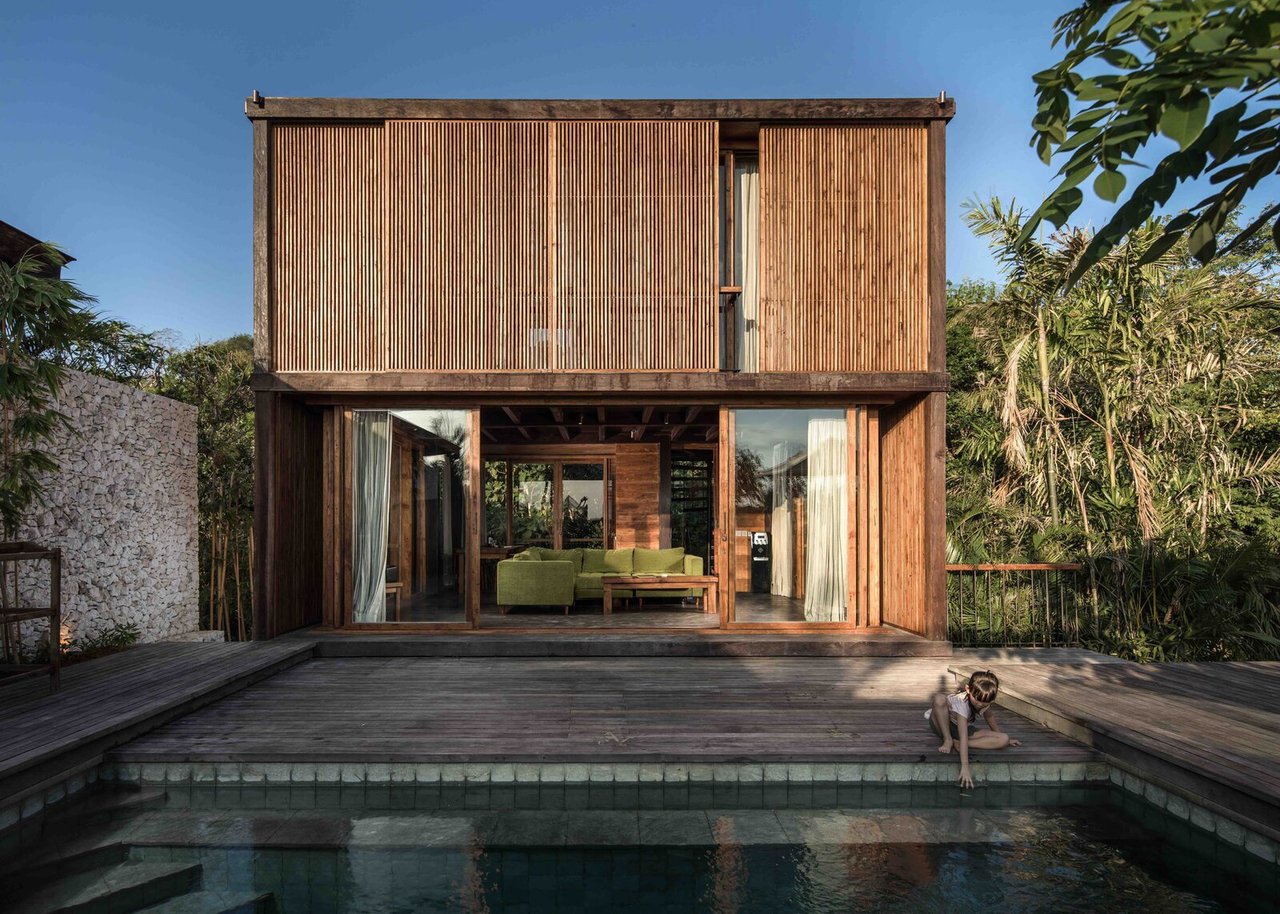 Crafted from glass and reclaimed wood by a team of master Javanese carpenters, the facade of this Balinese retreat is designed to slide open and let the outdoors in. The use of wood in House Aperture provides a strong sense of place: "For me, it is a transitional vehicle," explains Alexis Dornier. The deep patina of the timber contrasts with floors crafted from locally sourced limestone and the verdant garden.


A Beachfront Home in Victoria, Australia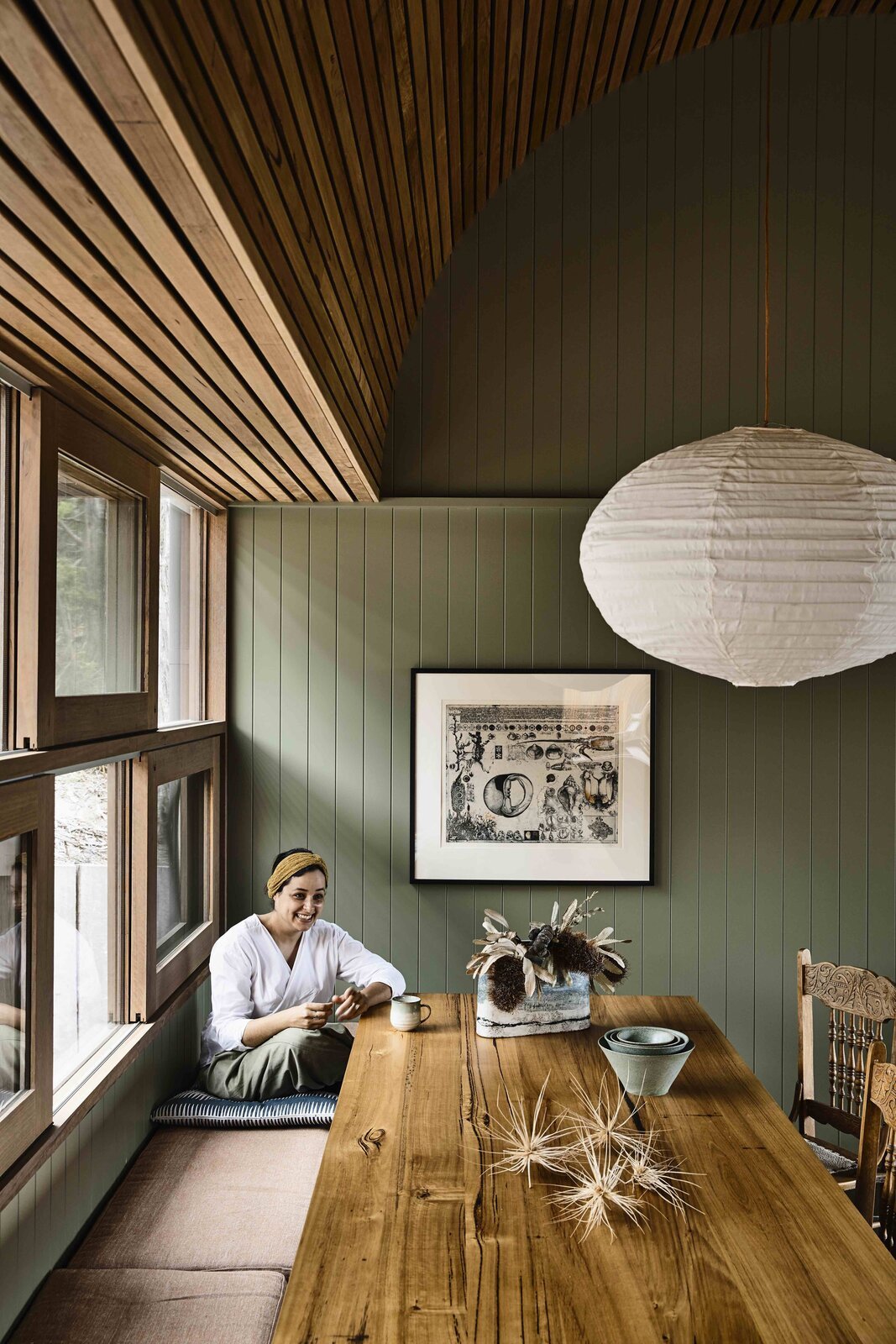 In Sandy Point House by architect Kennedy Nolan, vertical and horizontal panels in the interior provide a striking contrast. Subtle hues, natural finishes, and modest materials reflect the home's connection to the surrounding landscape.


A Renovated Row House in Montreal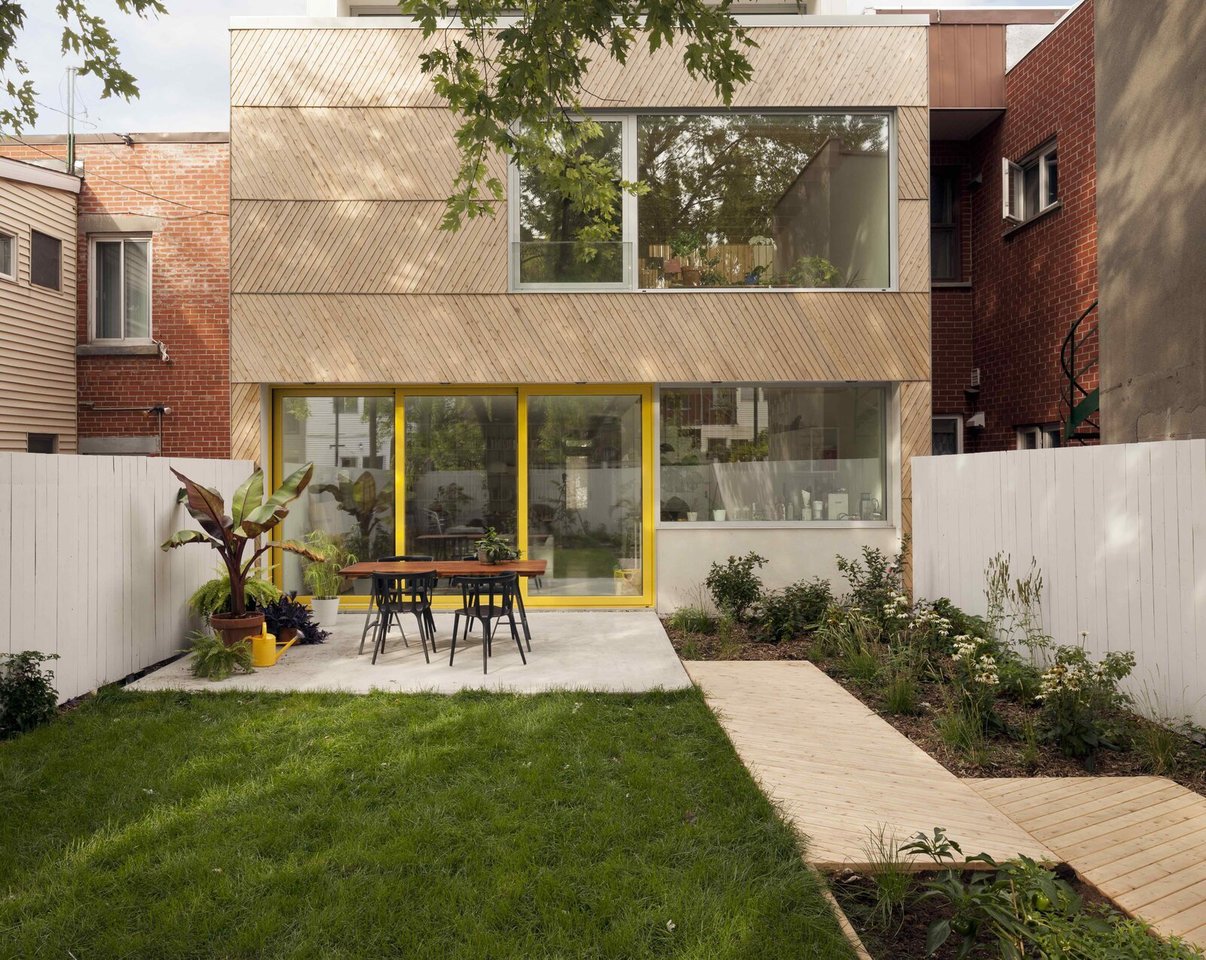 La SHED reimagined a historic duplex in the central neighborhood of Montreal, renovating the property while leaving its street-facing facade intact. The rear of the duplex is clad in locally sourced eastern white cedar, set in a herringbone pattern. Naturally resistant to moisture, decay, and insect infestation, this local timber has been used for generations of buildings across Quebec. The once dilapidated double-story space is now a light-filled family home.


A Biophilic Interior in Kyoto by 07Beach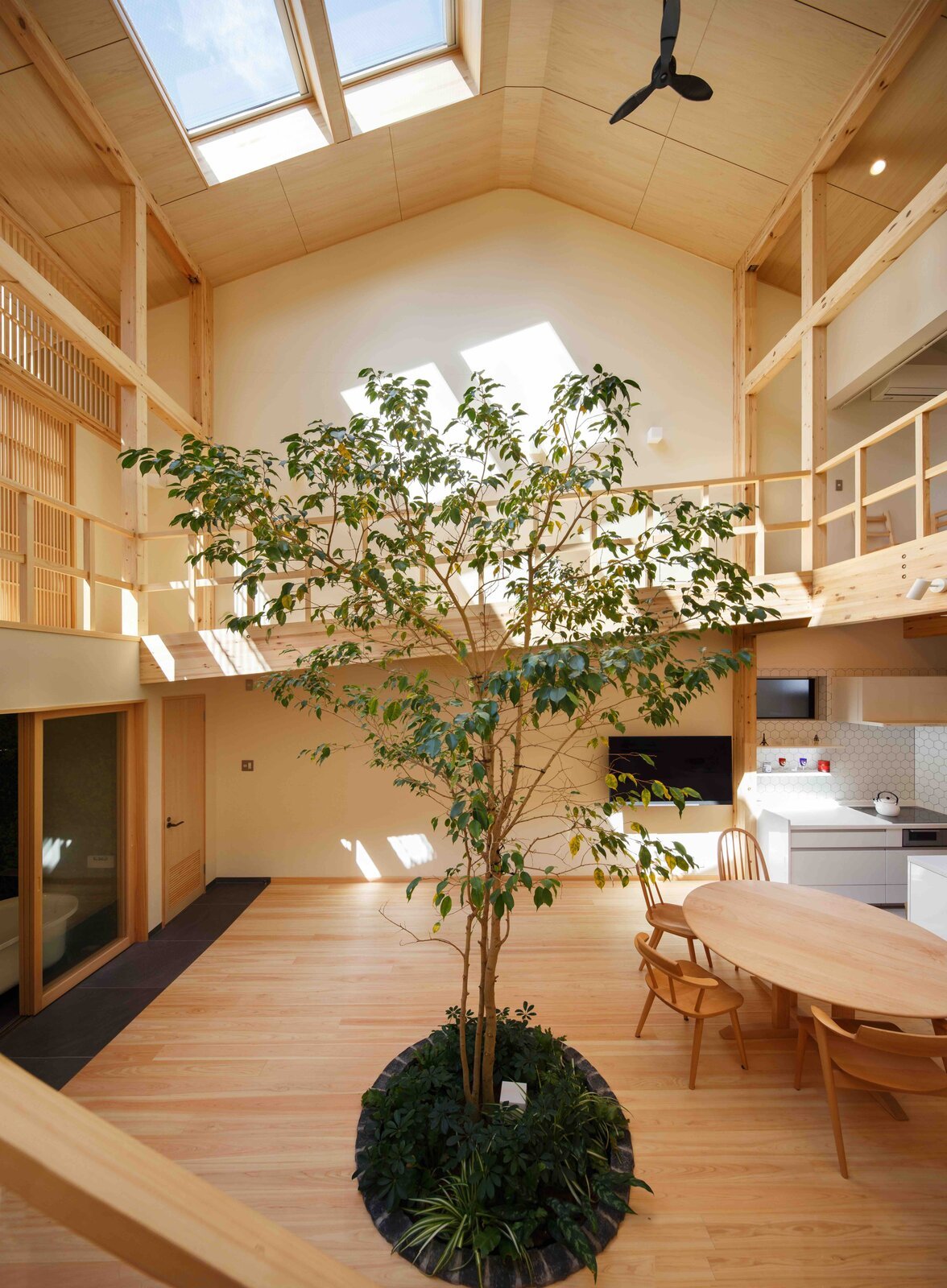 Architecture firm 07Beach designed this Kyoto home with ample timber, illuminating the lifecycle of wood with a planted tree in the living area.


A Wooded New England Home by Studio Rick Joy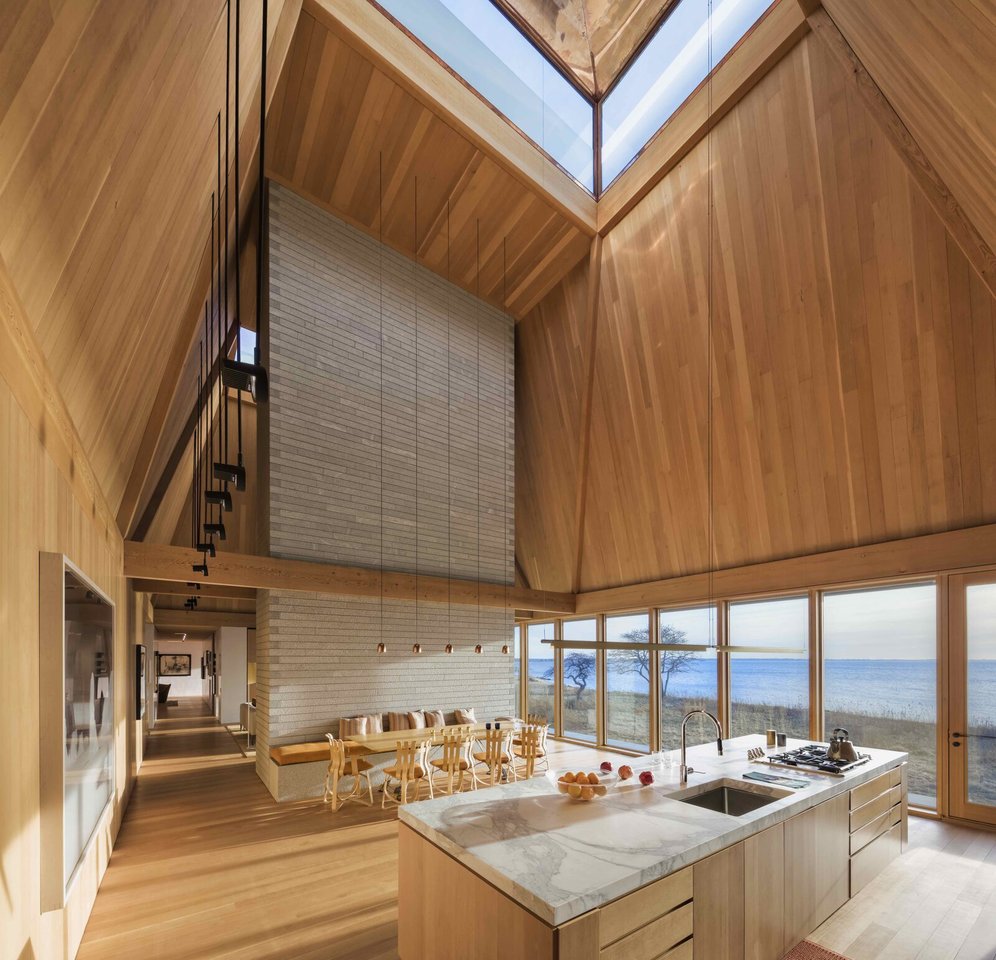 Perched at the water's edge in New England, this home by Studio Rick Joy features expansive wooden ceilings. Dramatic lighting at night creates a cozy atmosphere amidst the tranquil natural landscape.