Though obviously serving a very important functional purpose, staircases have the potential to elevate an entire house. So much more than a means to get from point A to point B, stairs really can be the main event. From interlocking treads to dramatic corkscrews, we're spotlighting twenty-five unique stairs that prove it. So whether you're anticipating a remodel in your future and need some beautiful stair design ideas for your house or you simply love to admire architectural stunners, these steps will lead you there.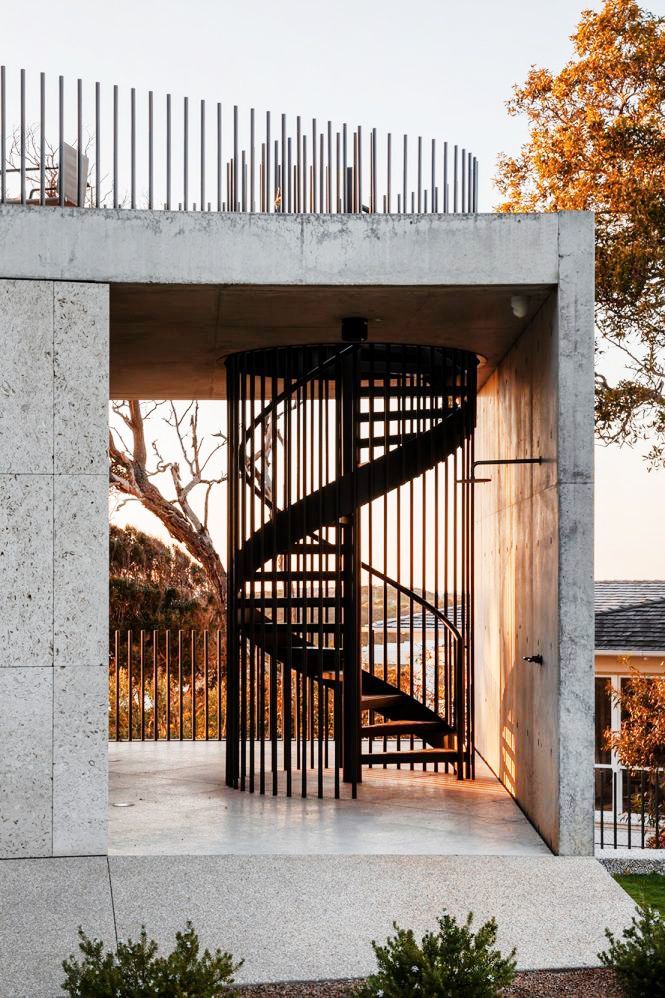 Geometric Juxtapositions

If this striking steel staircase designed by Hecker Guthrie doesn't stop you in your tracks, we don't know what will. The juxtaposition between the spiral and linear motifs is simply mesmerizing. The staircase also helps obscure the minimalist outdoor shower, enhancing privacy without block the view.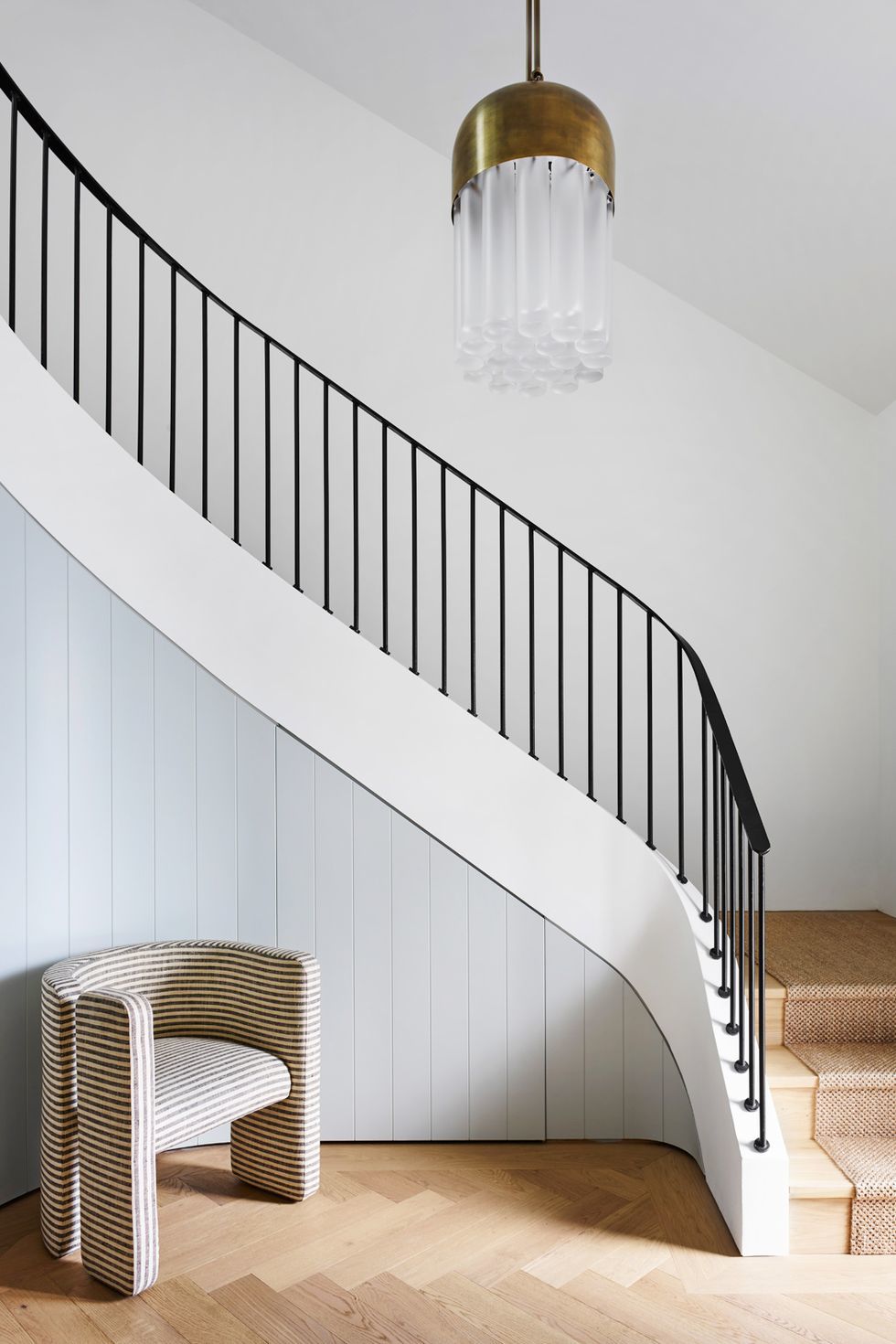 Contemporary Elegance

"'Moments' rather than looks best encapsulate a home's positive impact, and the ultimate moment experienced in Magnolia House is the slow and elegant descent down its new sculptural staircase, the metaphorical spine of both the home and the project," write designers Arent & Pyke. The jib door is continuous with the baby-blue painted paneling as to not interrupt visual flow while also providing extra storage.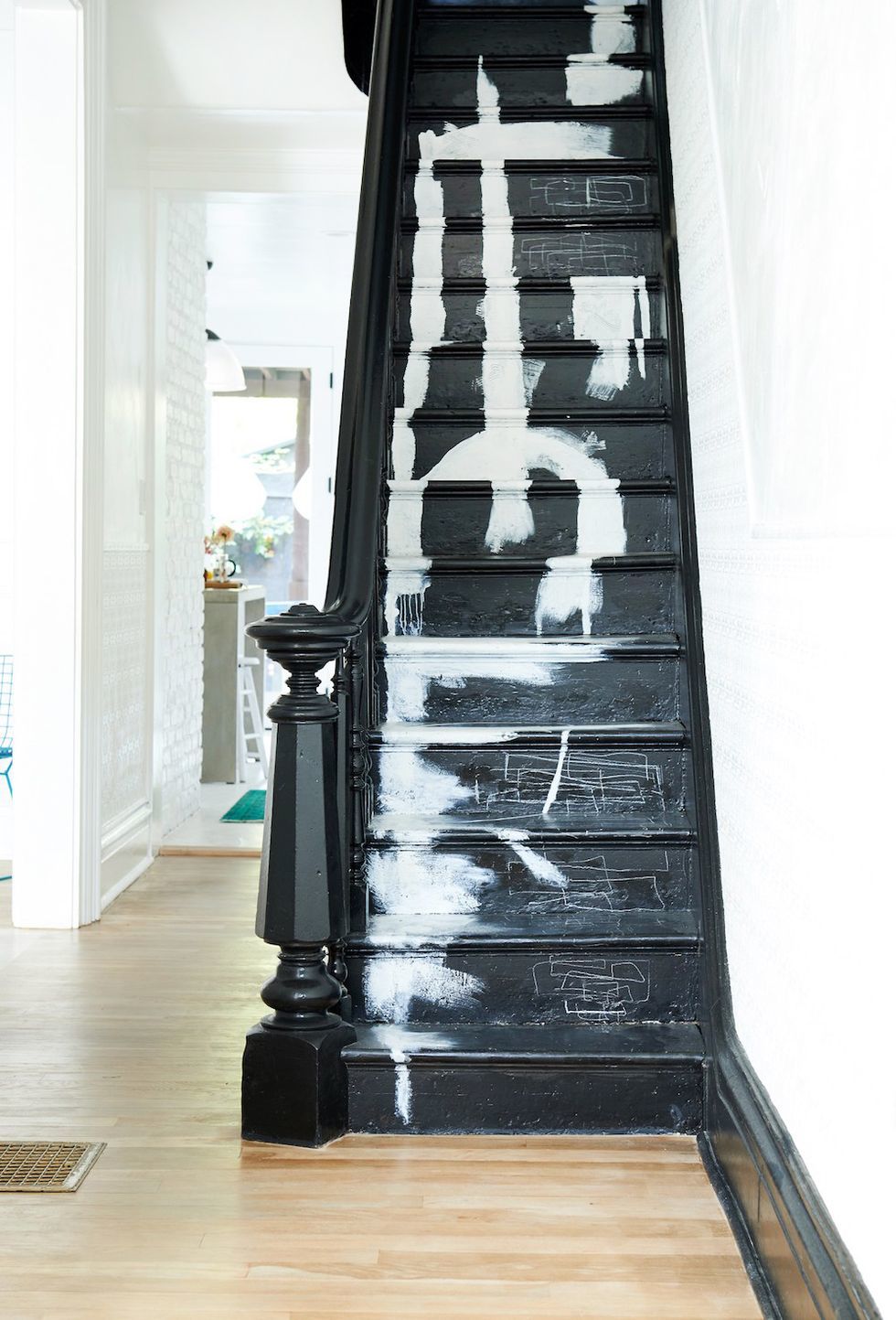 Abstract and Painterly

Leanne Ford gave this lackluster staircase an artistic makeover. To revamp your outdated or traditional stairs, paint them black and then grab a paintbrush. We love the abstract and bold brush strokes here.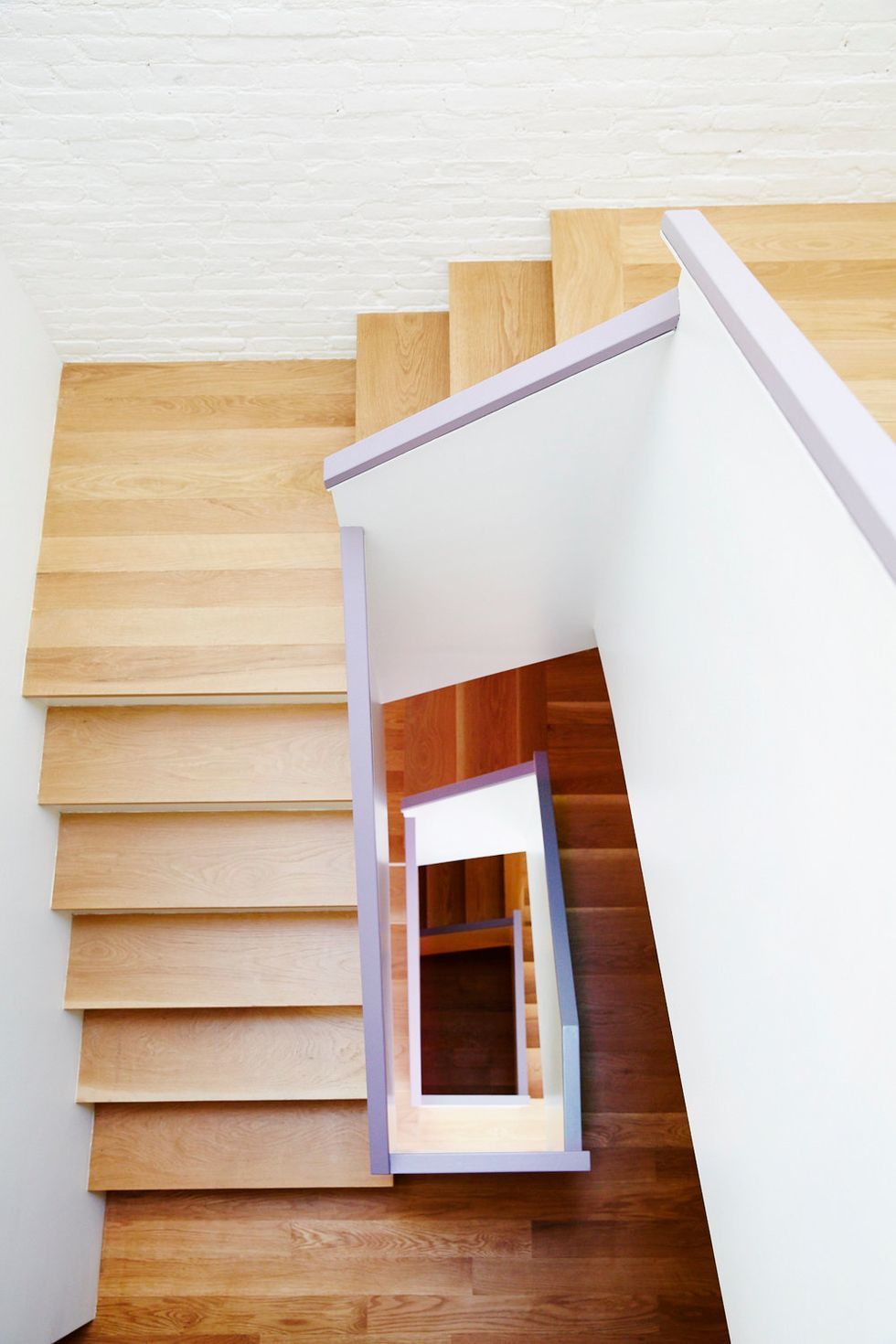 Angular and Sweet

This angular stairwell designed by GRT Architects is clean, crisp, and minimalist without feeling cold and remote. The lavender painted rails assert a sweet, lighthearted tough that softens up the sharp angles while simultaneously making them pop even more.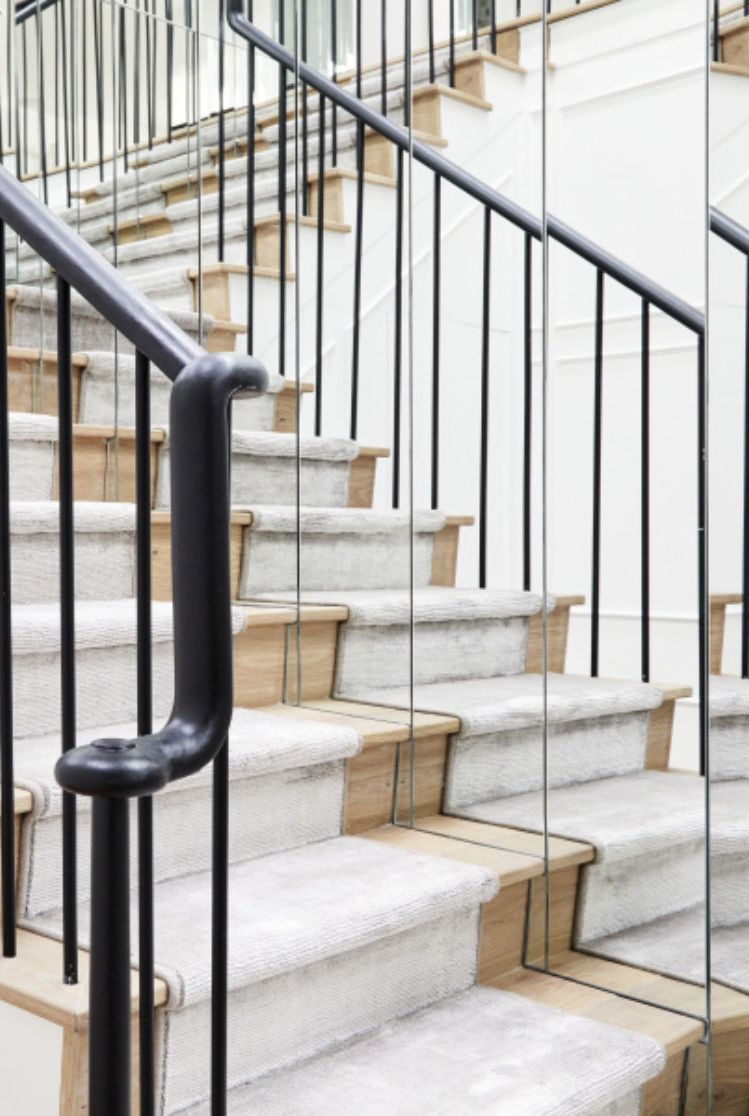 Funhouse Maze

Akin Atelier gave this stairwell a funhouse effect with mirror panels. The mirrored wall makes the stairs look like they stretch out into infinity and beyond while the plush, icy gray carpeting adds a more sophisticated warmth.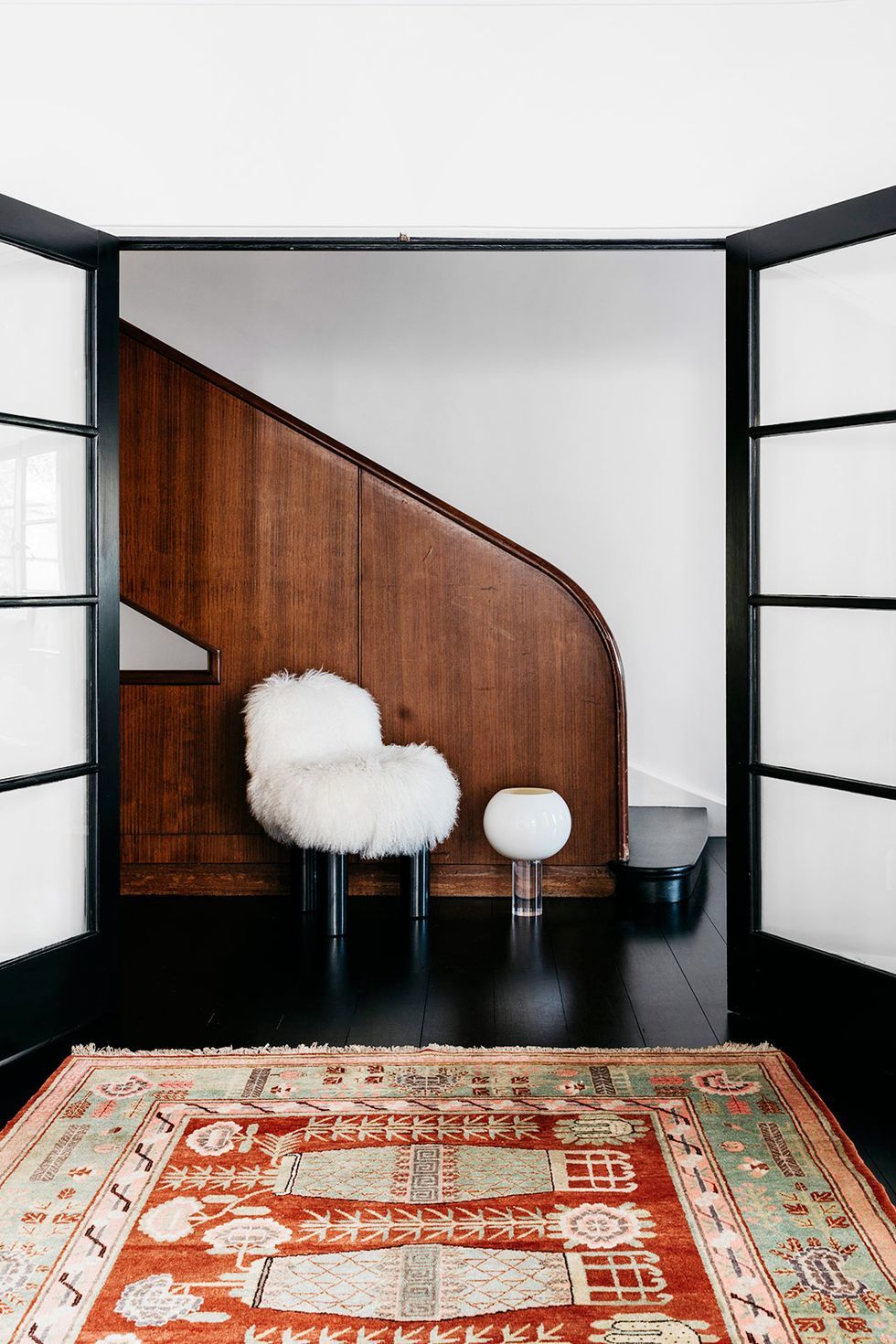 Art Deco-Inspired

Designed by Arent & Pyke, this architectural staircase is both timeless and modern. The double frosted glass doors and burnt orange rug lead the eye right to them, but the wooden enclosure obscures them, creating an element of mystery and intrigue. The organic curve sets the tone of rhythm and flow that continues throughout the home.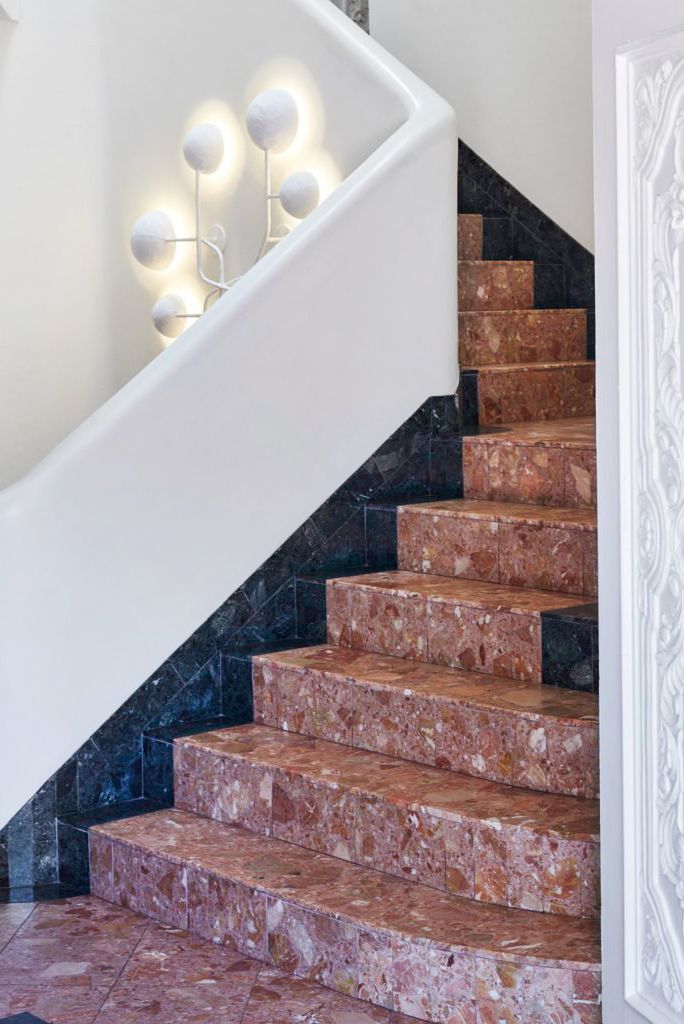 Natural Stone Color-Blocking

Natural stone stairs exude an air of elegance unlike any other. Designer Tamsin Johnson color-blocked earthy hues, grounding the otherwise all-white space. The sculptural light fixture peek out adds a modern touch.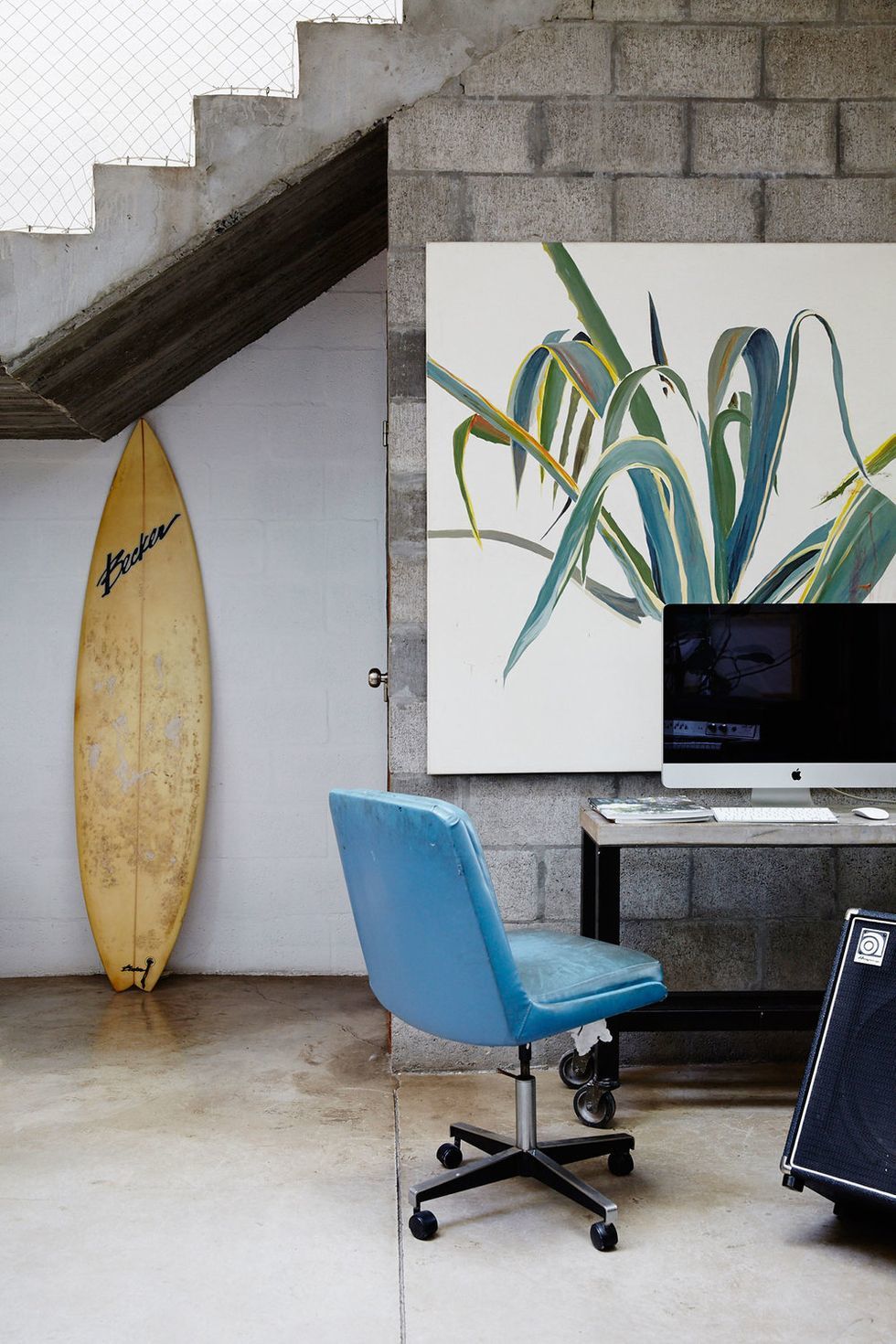 Industrial Ease

Industrial and gritty, these concrete stairs with a chicken coop wire banister are cool without even trying.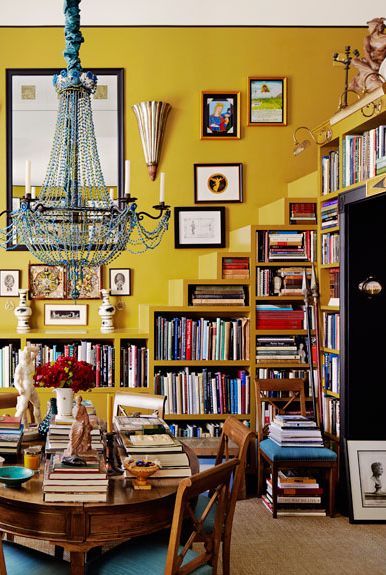 Stairs as Bookshelves

Designers Bill Brockschmidt and Richard Dragisic's New York loft apartment is just 640 square feet. "We had to be inventive," Brockschmidt says. The staircase leading to the bedroom loft incorporates bookshelves, and the landing doubles as a sideboard and bar when they entertain. "All the glasses get stacked on the lower steps," Brockschmidt says. "Of course, that means we quite literally can't go to bed till we clean up."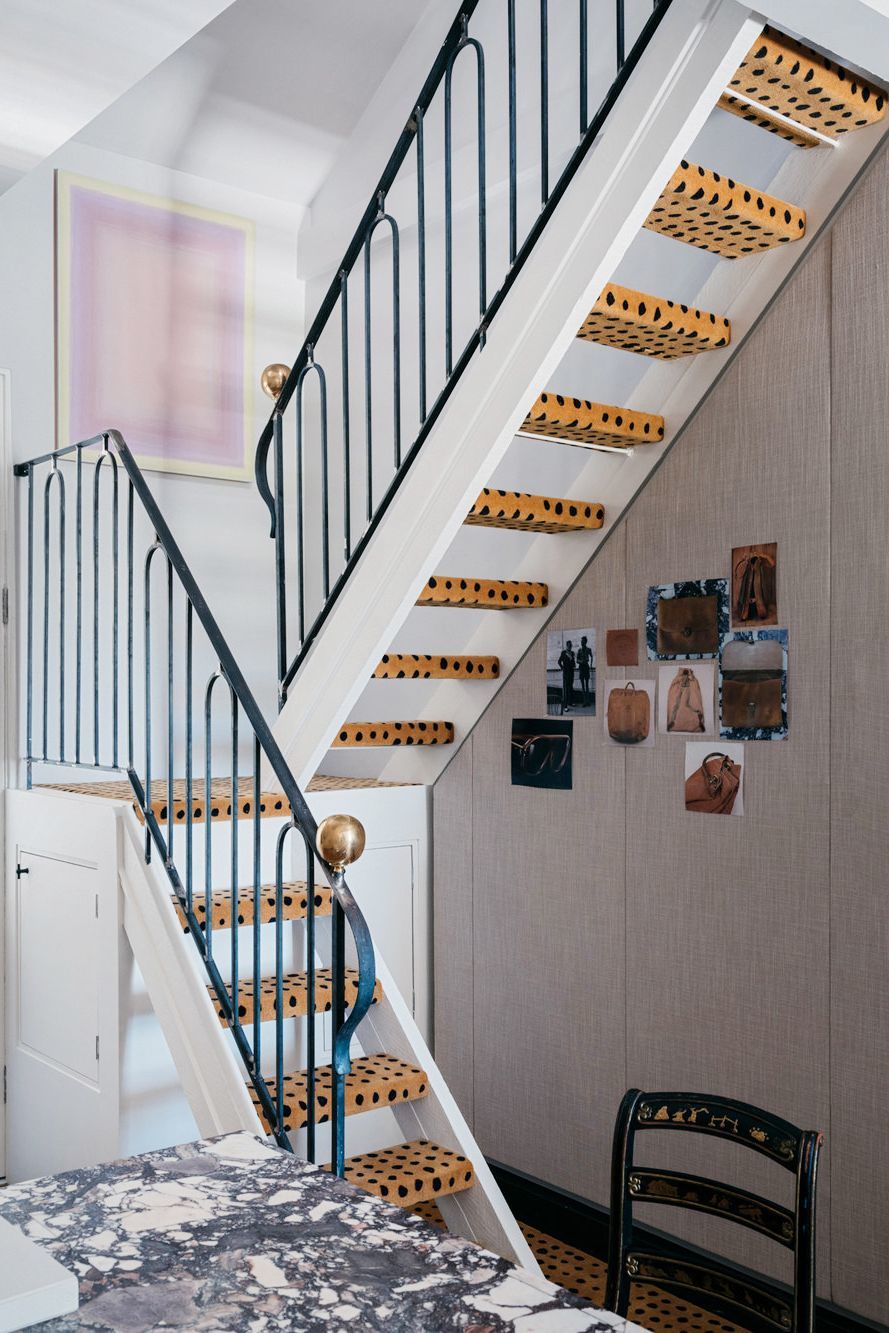 Whimsical Neutrals

The whimsical pattern of the upholstered stairs—along with the pink framed artwork and decorative gold baluster ornaments-energize this work space designed by Tamsin Johnson.