When Kitty Mrache and her husband Michael listed a pentagonal cabin that a friend built on their property on Airbnb in 2009, the couple had little clue that their listing would completely transform their lives. The rental-dubbed the "Mushroom Dome Cabin"-exploded in popularity, and it has held the title as Airbnb's most popular listing for ten years and counting.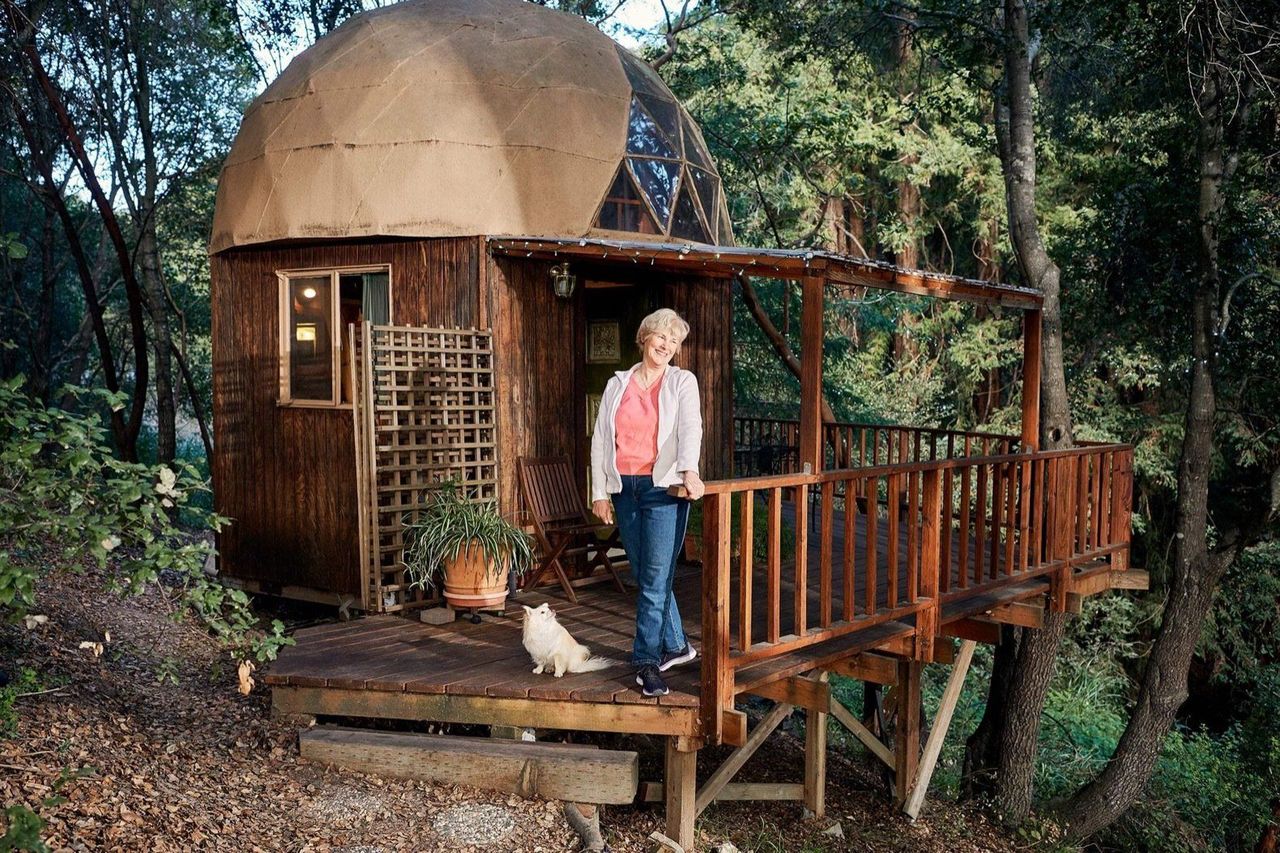 Kitty Mrache stands in front of the Mushroom Dome Cabin, which continues to hold the title as Airbnb's most popular rental, as confirmed in Airbnb's press release celebrating the company's milestone for half a billion guest arrivals.

Flush with five-star ratings and nearly 1,300 reviews, the Mushroom Dome Cabin is also one of the hardest Airbnbs to book, thanks to its affordable price and stellar treetop location that's perfectly positioned for bird watching and views of the Milky Way. Guests typically book months in advance; snagging dates on a weekend often require making a request nine to eleven months in advance.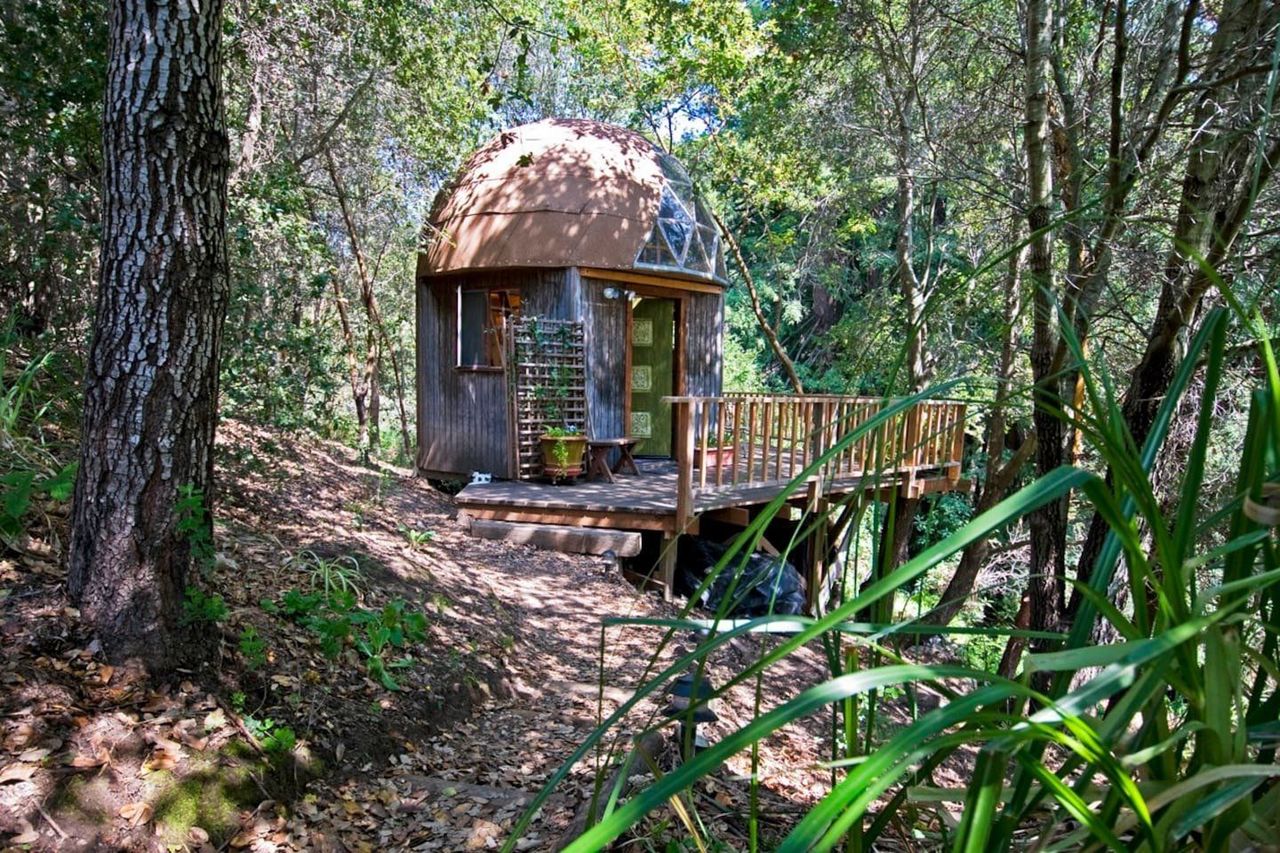 Tucked away on a 10-acre forested property, the tiny cabin overlooks views of the redwoods. In celebration of the Mushroom Dome Cabin's popularity, Airbnb created a replica of the cabin at their headquarters.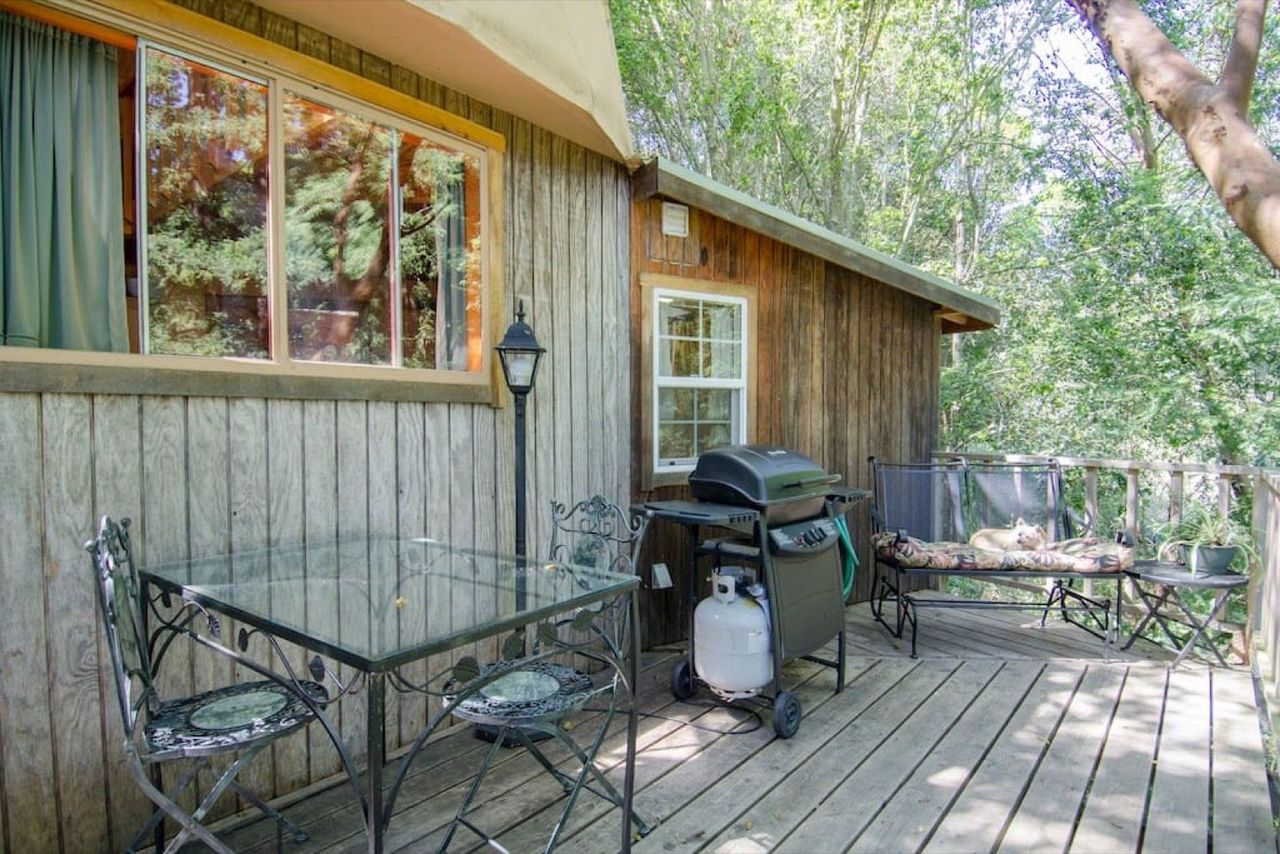 Guests can enjoy a meal out on the deck, which comes with seating, a table, a barbecue grill, and an extra gas burner.

Although the couple have spruced up the cabin and slightly expanded it beyond its original 100-square-foot size, the dwelling hasn't lost its rustic charm. A true nature retreat, the elevated tree house-like home comes with a large outdoor deck and is surrounded by hiking trails. The geodesic dome has glazed sections that open the cabin up to natural light and canopy views.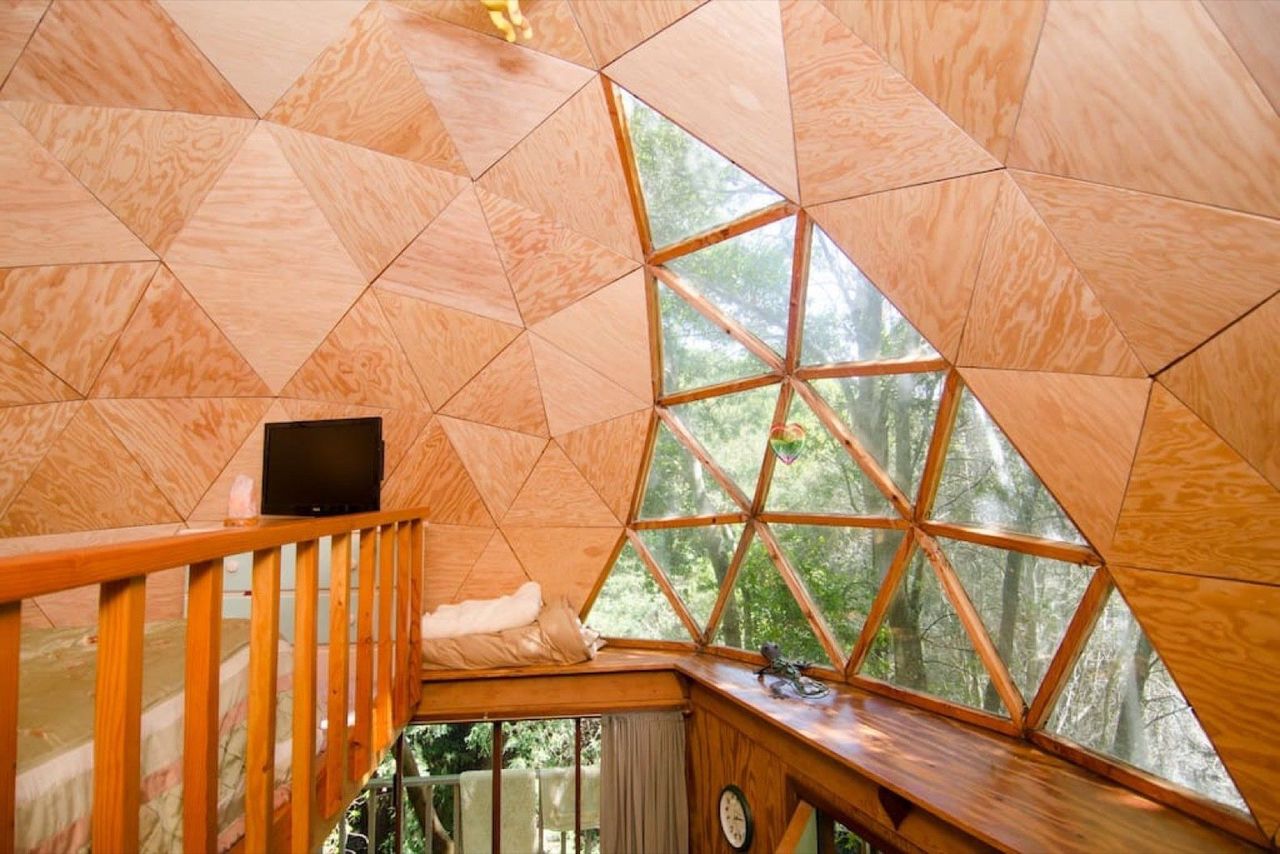 Glazing lets in natural light and views of the tree canopy.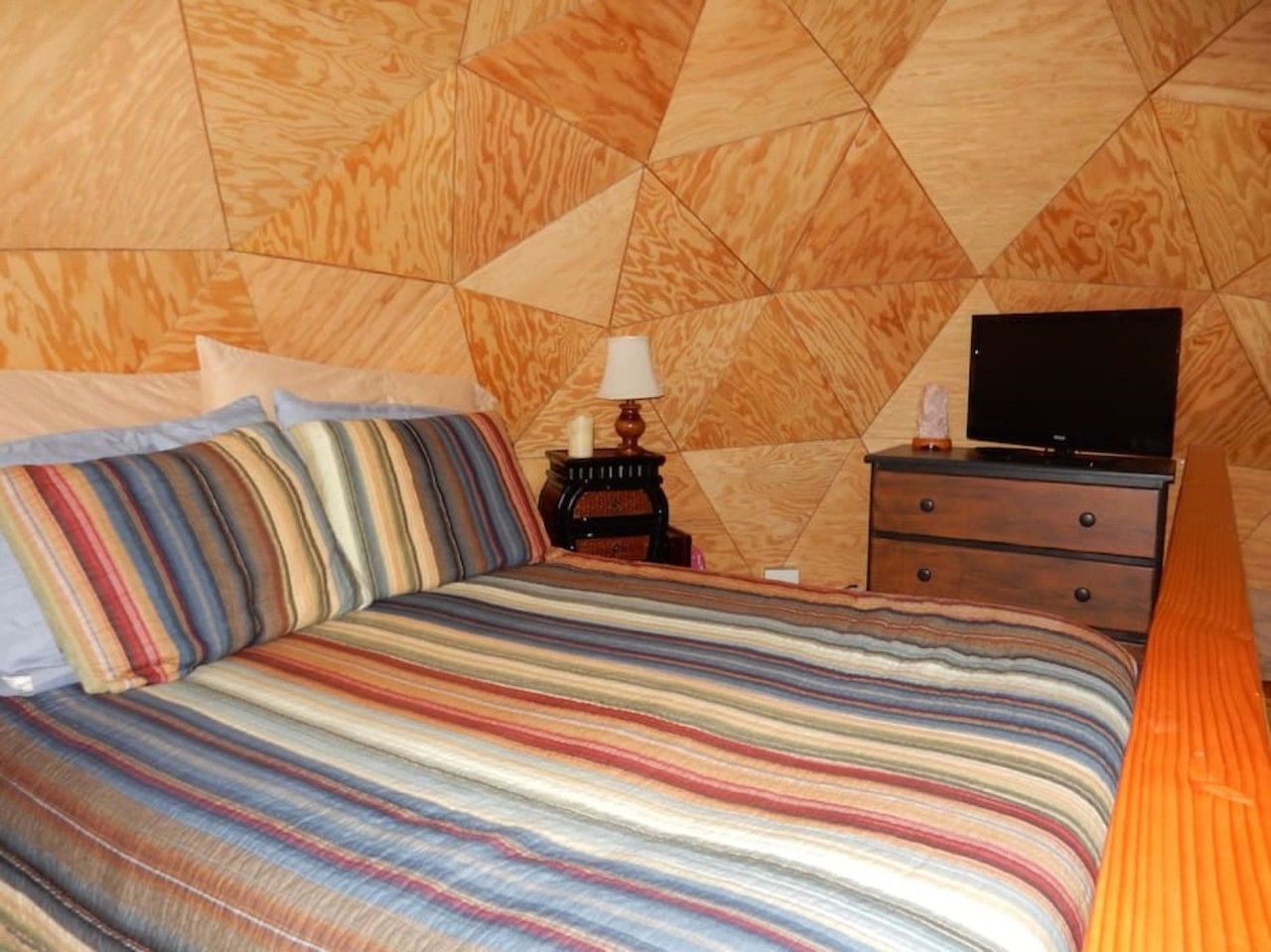 Underneath the "mushroom cap" geodesic dome is a loft bedroom with a queen-sized Casper mattress as well as a 32" flat-screen TV.

The one-bedroom, one-bath rental comfortably accommodates three guests with a queen-sized mattress in the loft and a couch on the main floor that can be converted to a bed. The bathroom includes a Nature's Head composting toilet and a tiled shower.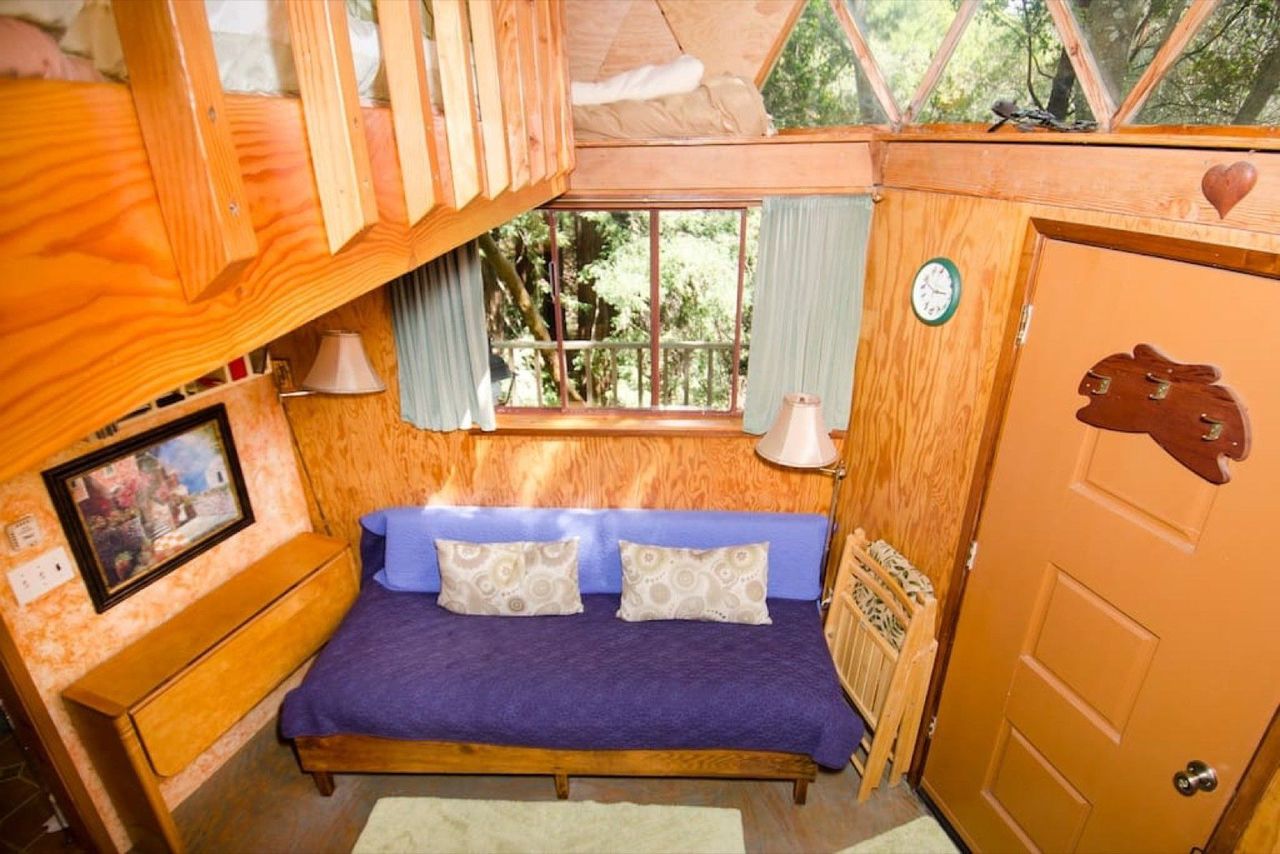 The main floor, nicknamed the "Pentagon," comes with a couch, fold-out table, and a kitchenette with a few basic appliances and complimentary snacks.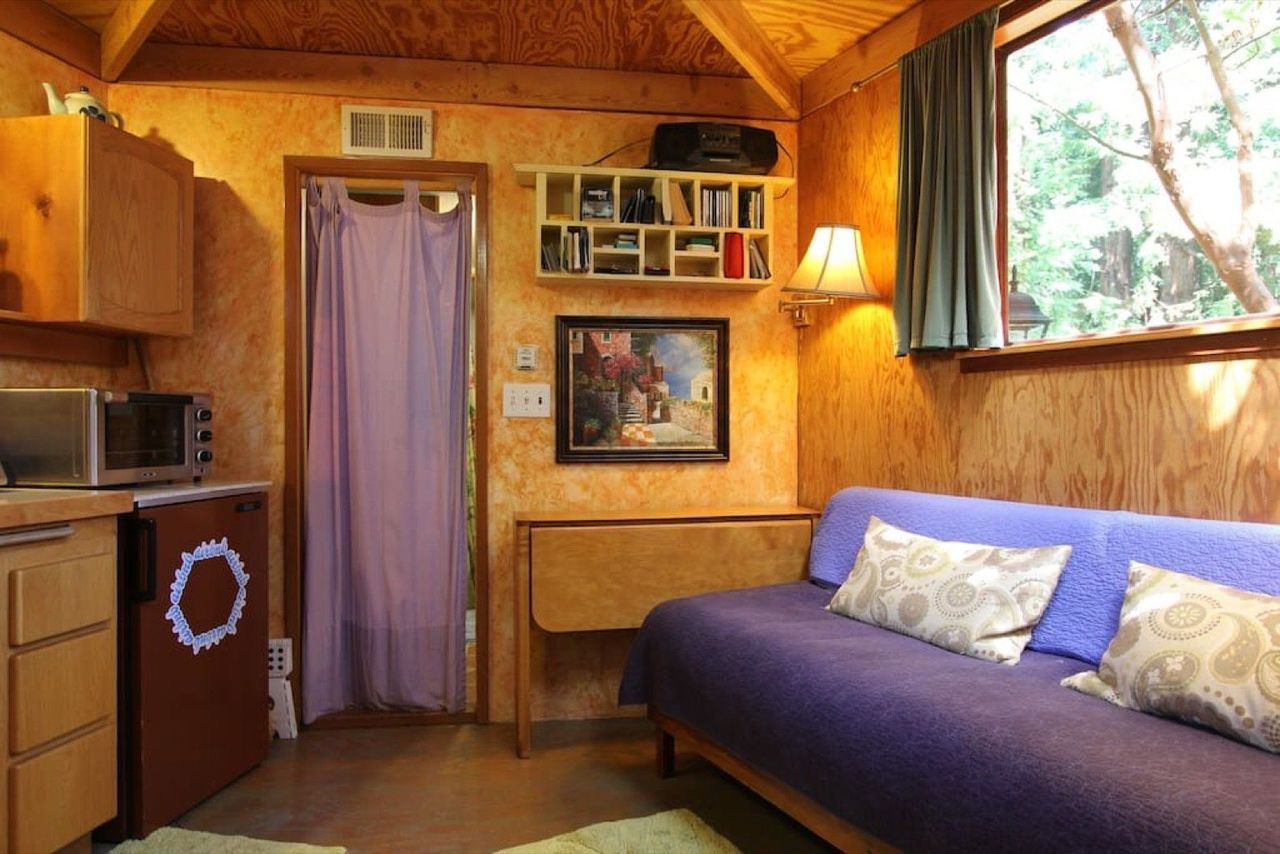 A privacy curtain, rather than a door, separates the bathroom from the living area.

The Mraches have also opened a second rental, Hummingbird Haven, a cozy studio space in the forest surrounded by hundreds of hummingbirds.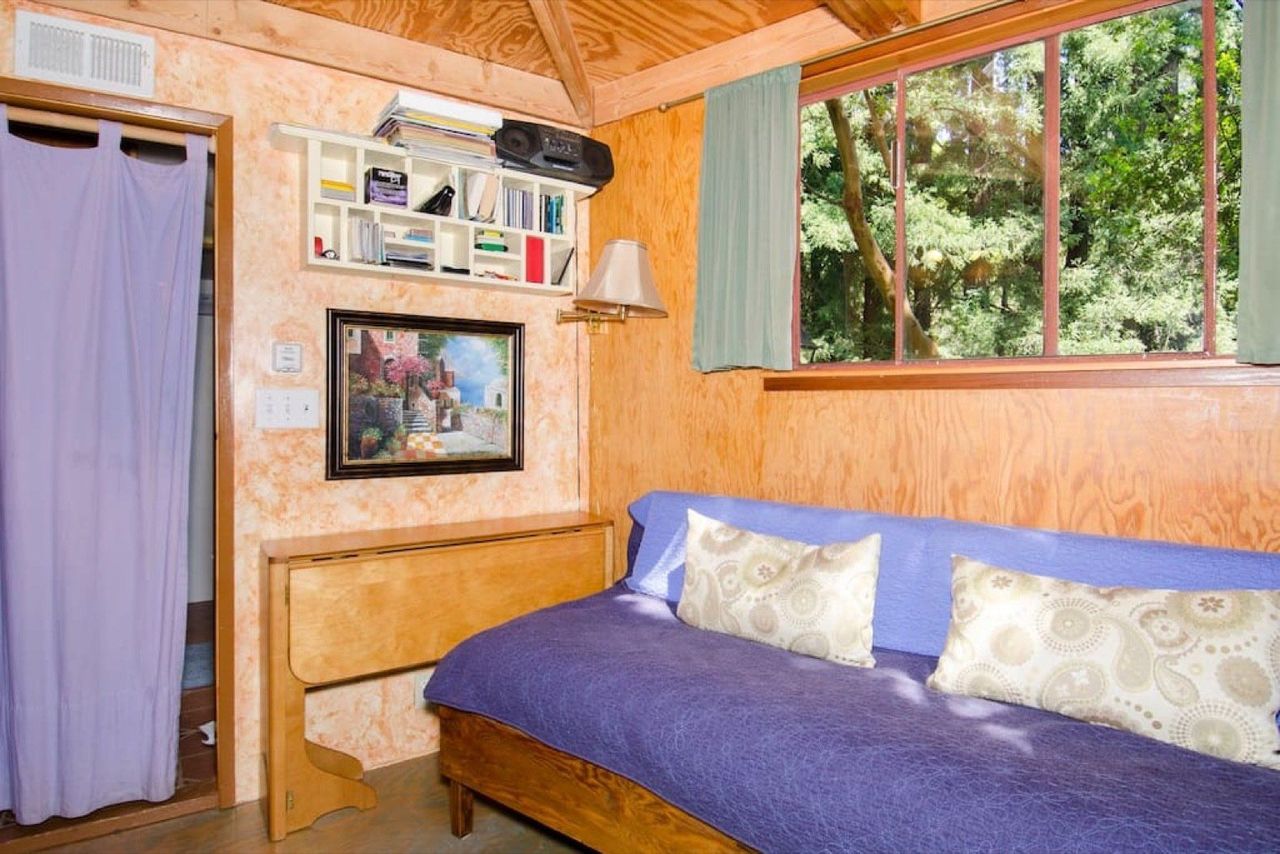 The couch can be used as an additional bed for a third guest.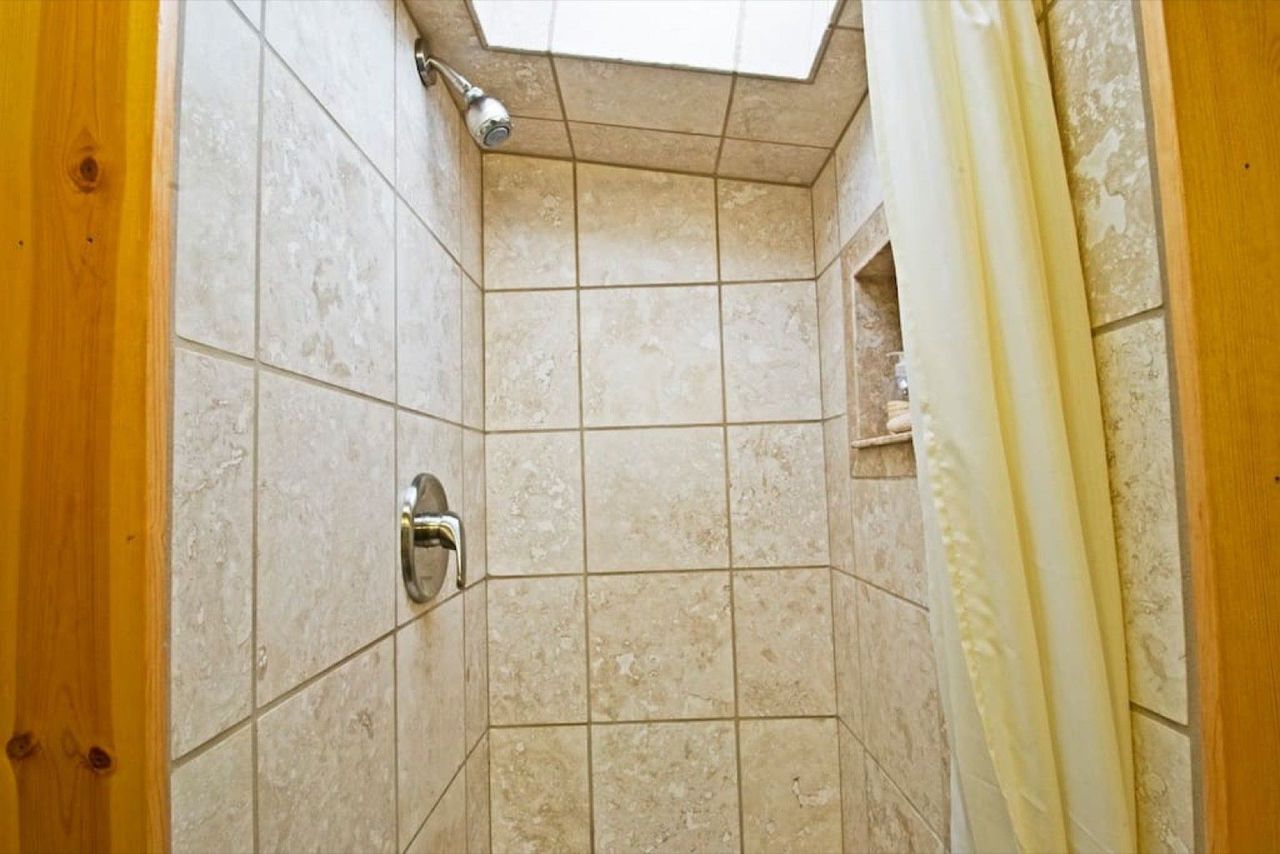 A peek inside the travertine shower, which is illuminated by a skylight.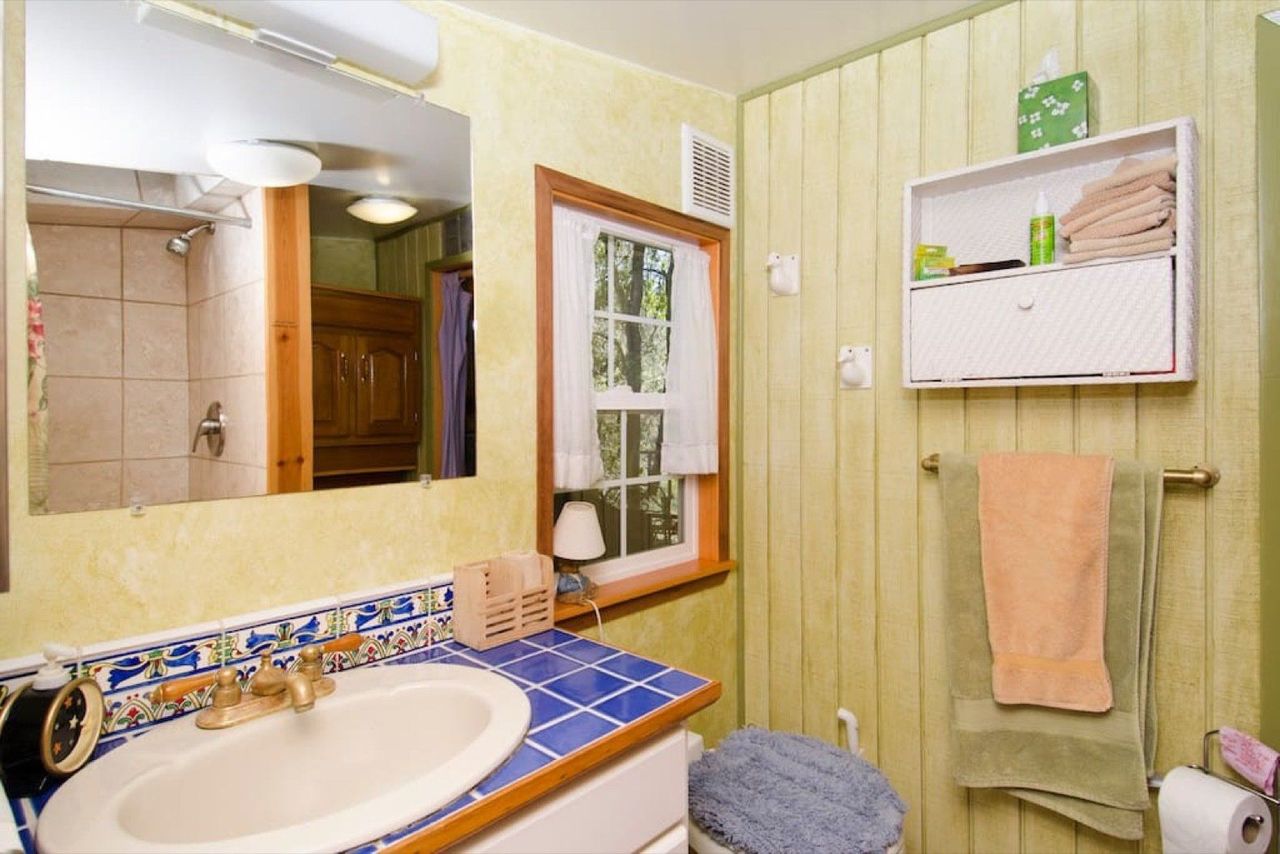 The custom-tiled sink adds a pop of color and personality to the compact bathroom. In the corner is a Nature's Head composting toilet.