In the strange year of 2020, home renovations proved as popular as ever. With most of us spending much more time at home than in the past, it's no surprise that the idea of change became particularly alluring. In our readers' nine most beloved renovation stories from 2020, change takes many meanings: from the backyard redesign of our dreams to an incredibly chic emerald green kitchen. Whether small or large, indoor or outdoor, each of these home transformations offers a treasure trove of tips, tricks, and ideas to inspire for the new year.


9. You'll Want an Emerald Green Kitchen After Seeing This California Renovation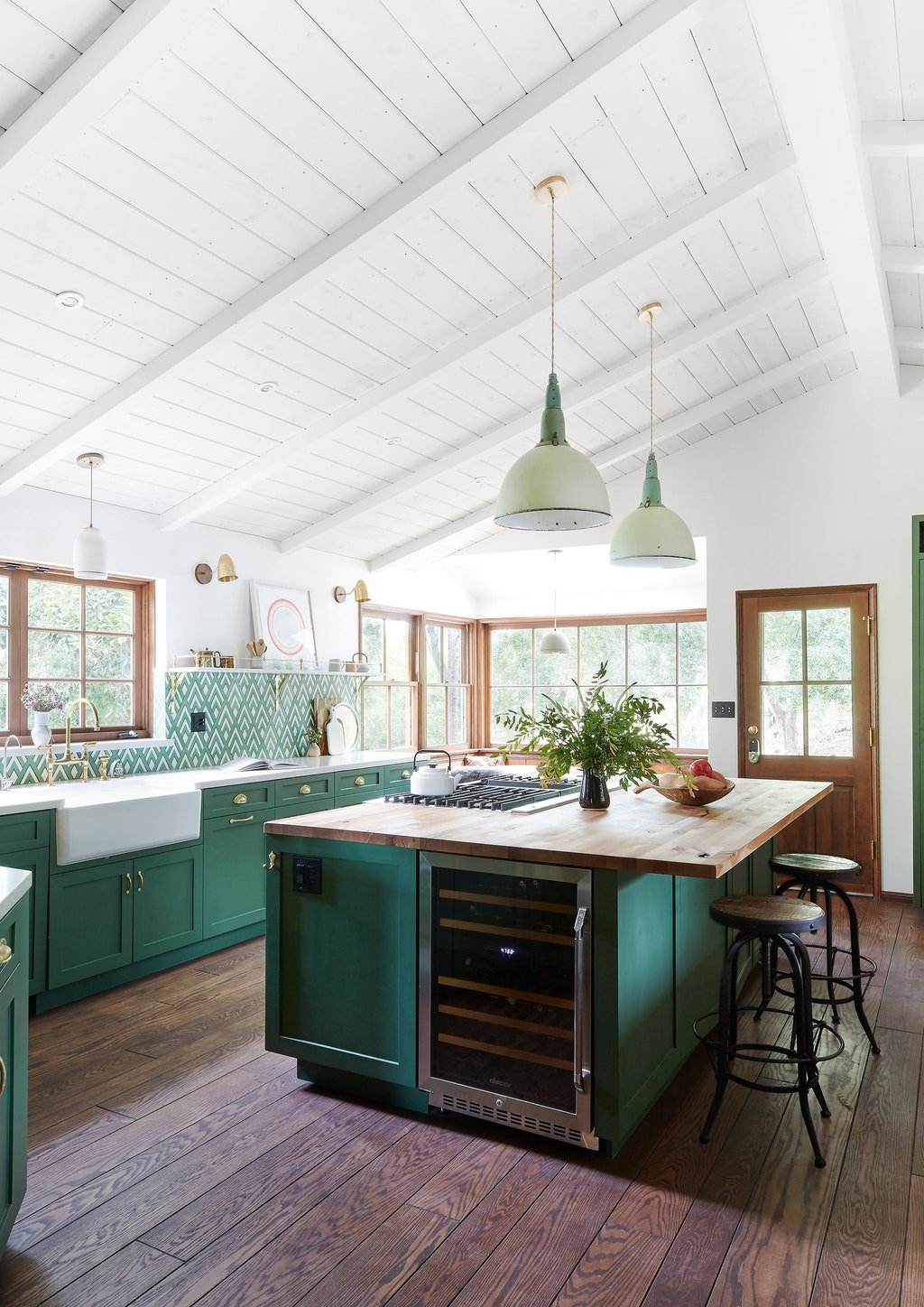 Designer Faith Blakeney aimed to enhance the room's original architecture with modern amenities and nods to her world-traveling clients' international flair. Photo by Jessica Alexander

When Faith Blakeney was hired to renovate an untouched 1950s California ranch house for a British-American couple and their son, the designer wanted to acknowledge the history of the house while adding her own modern accents. When it came to the iconic kitchen, Faith chose a striking emerald green, highlighted by a renovation that included opening up the ceilings and knocking down walls to bring in plenty of light.


8. Inside a Modern Tudor Home, Reinvented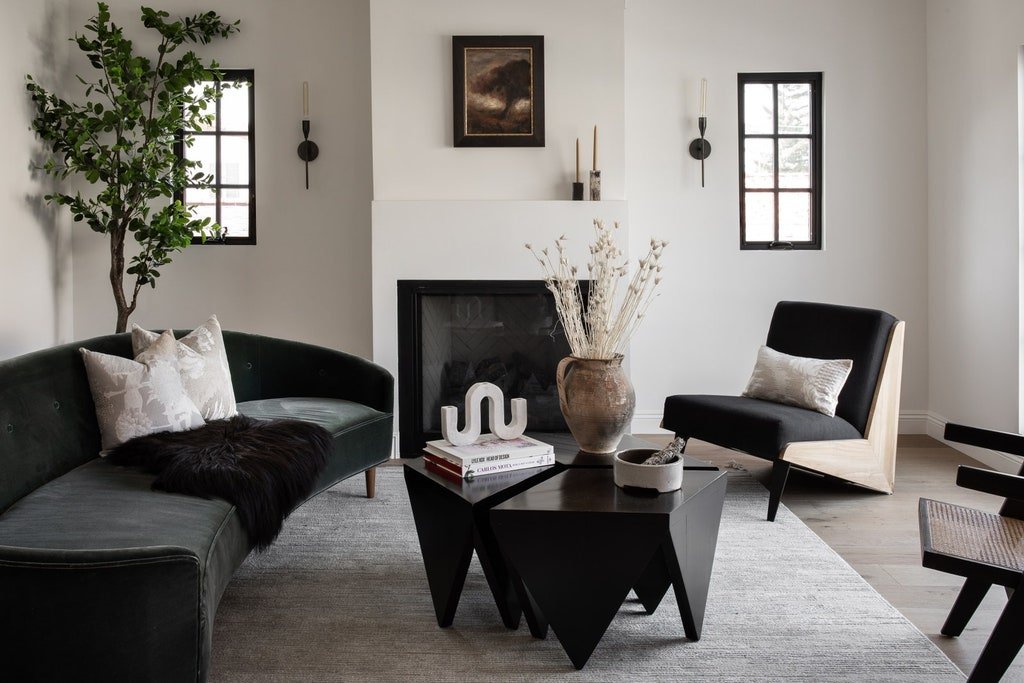 "When it came to staging, we had a very clear vision of the style and overall aesthetic we needed to complement the classic Tudor character of the house, and Annie Carolin of Pride of Place masterfully brought that vision to life," says Sapna Aggarwal.

Karan and Sapna Aggarwal, the duo behind the design firm Bungalowe, attempted their very first project with the renovation of this 1920s classic Tudor-style Chateau in L.A.'s Eagle Rock neighborhood. The pair wanted to complement the time-honored exterior of the home while keeping it connected to the outdoors; deciding on a black, white, natural-wood, and sage green motif. The result is a beautifully zen space that feels in touch with all of its gorgeous natural surroundings.


7. Inside an L.A. Guest Suite That's Packed With Color-and Surprise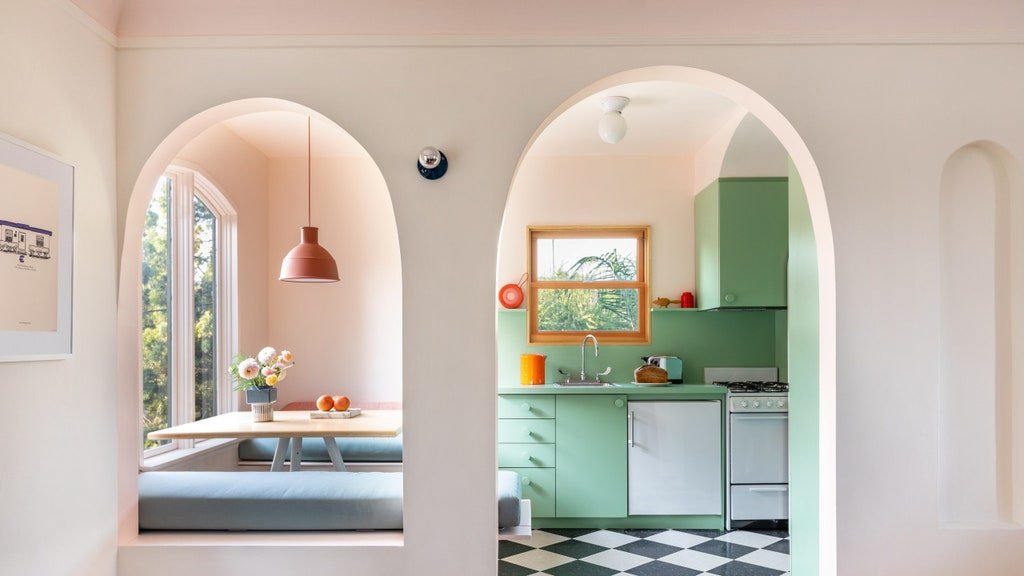 Laurel Broughton replaced rectangular doorways and detailing with elegant arches, inspired in part by an original niche located just to the right of the kitchen entry.

Laurel Broughton calls her converted duplex "The Yolk House," referring to the unabashedly bright yolk-rich yellow adorning the staircase that connects her two floors. At the top of the stairs lies her guest suite, full of more colorful surprises, including a single bubblegum pink tile in a monochromatically green bathroom as a cheeky tribute to the history of the home.


6. Replacing the Cabinetry in This Kitchen Cost Only $500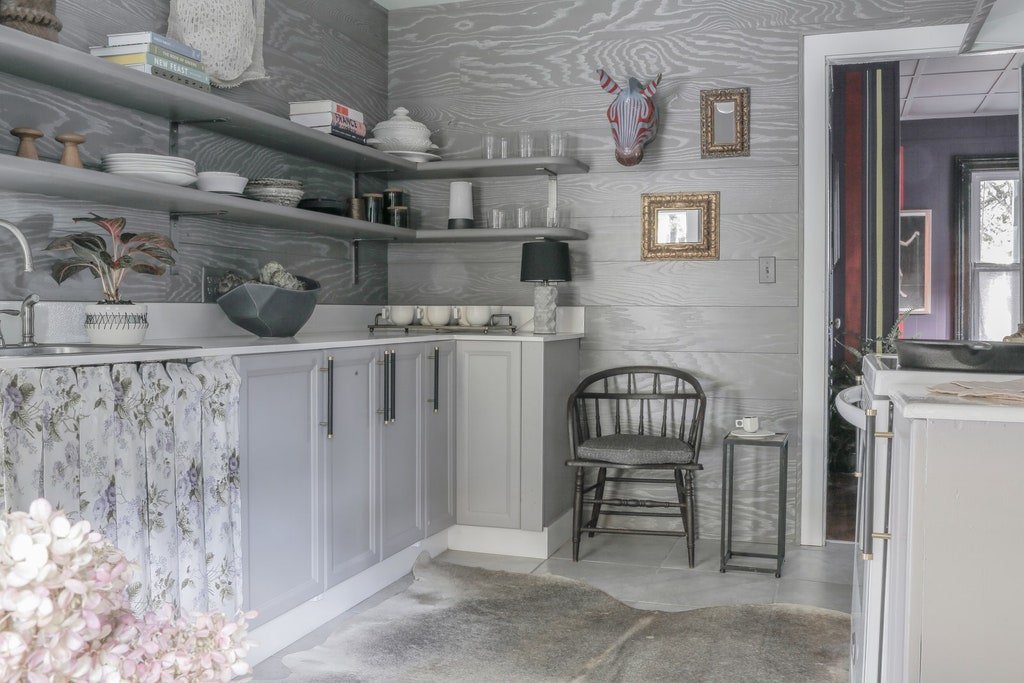 The box-pleated sink skirt "is one of my favorite things," Maryline Damour says. "I was trying to reimagine what people would expect to see in a Victorian kitchen, so I used a very feminine floral fabric but then added box pleats—instead of being flouncy, it looks very tailored." The leather-wrapped cabinet door pulls add a hint of rustic warmth to the kitchen.

Kitchen renos so often feel unattainable, like a huge ordeal with an inevitably large price tag at the end. Perhaps that's why Maryline Damour's $500 complete kitchen cabinetry renovation was such a hit. Maryline chose a rustic, glam, and Victorian style for a complete refurbishment of the 1960s kitchen. The transformation from the dilapidated original is a warm yet sophisticated space.


5. In This Edinburgh Kitchen, IKEA Cabinetry Is Unrecognizable-in the Best Possible Way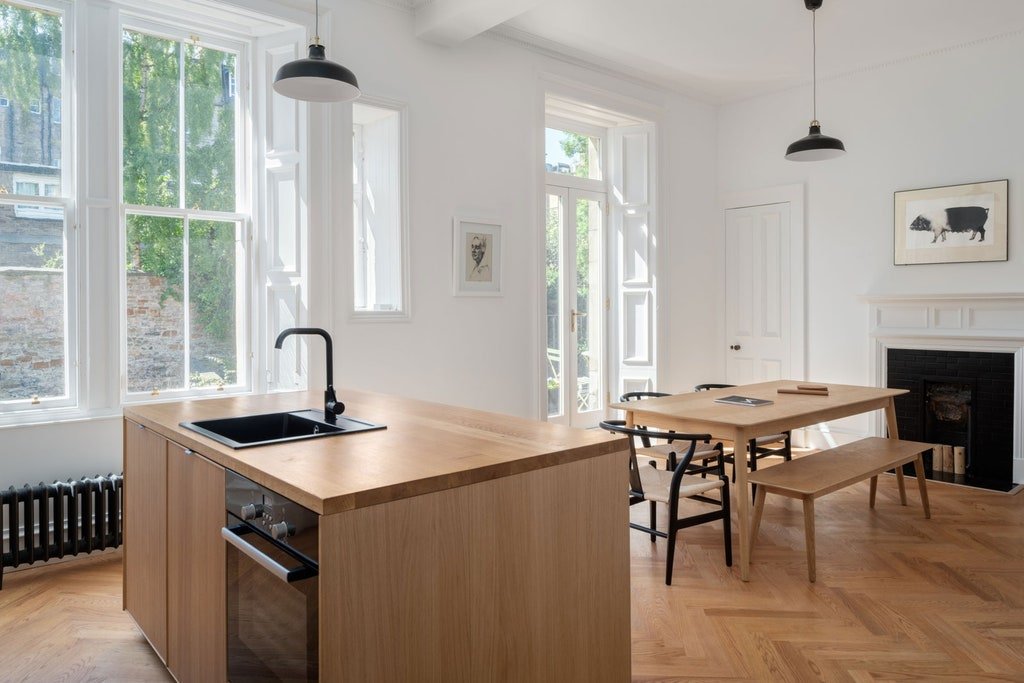 Luke McClelland opened up the tiny, old kitchen to the dining room to create one airy space. ZAC and ZAC

Scottish designer Luke McClelland was no stranger to kitchen renovations, having done many for clients in the past, when he took on the challenge of doing his own in his Edinburgh apartment. With a fraction of the usual budget, Luke used his experience and crafty techniques to create a seemingly high-end kitchen with IKEA cabinetry. The chic and minimalist home is inspired by the clean, natural, and minimal Scandinavian aesthetic of his favorite city: Copenhagen.


4. How One Couple's Midcentury Obsession Led to a Nostalgic Yet Modern Kitchen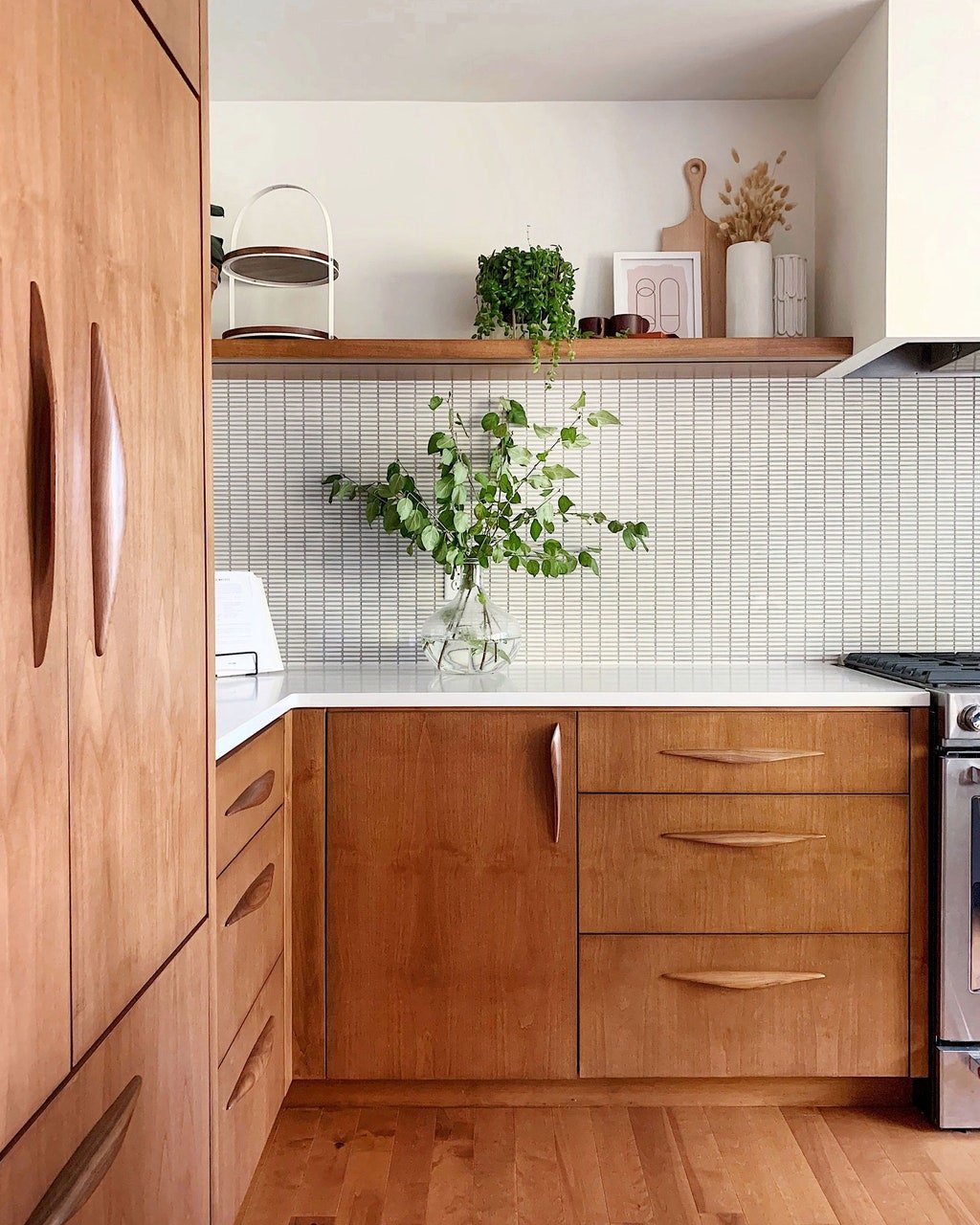 Tiffany and Nate Mueller decided to add secret storage in the base of the central island to make up for lost cabinet space. Tiffany Mueller for Hello Refuge.

Tiffany and Nate Mueller fantasized about a house with a Palm Springs vibe, which they weren't sure they could find in Minnesota. However, when they came across this charming midcentury home 15 minutes outside of downtown Minneapolis, Tiffany immediately knew it was for them. The couple enhanced the midcentury bones of the house, refurbishing the kitchen with the original in mind. The result is a sleek, contemporary space that remains an ode to the home's history.


3. This Granny Pad Went From Backyard Garage to Tiny House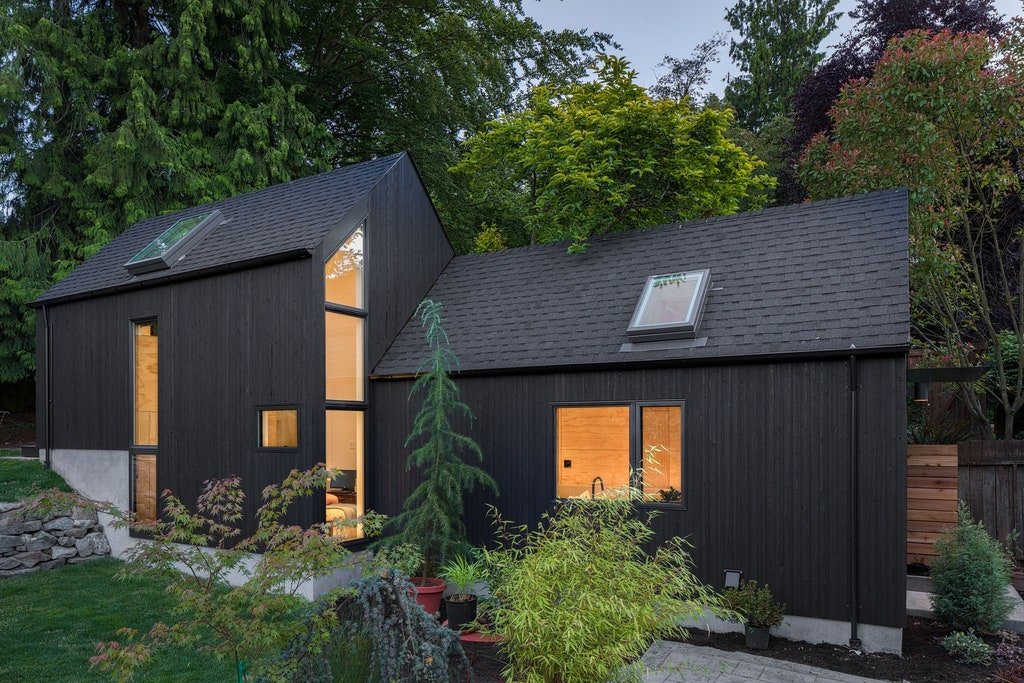 The Granny Pad leans into the six-foot natural grade of the yard, bridging the elevation to create volume inside. Photo: Sozinho Imagery

When Seattle-based couple Ilga and Kyle Parmentier were searching for affordable housing options for an aging family member, they turned to Best Practice Architecture to convert their garage into an incredibly chic tiny house. With a sleek black façade and a seemingly lofty interior, this 571-square-foot tiny house is a true testament to quality over quantity.


2. A New York Apartment Goes From White Box to Warm and Inviting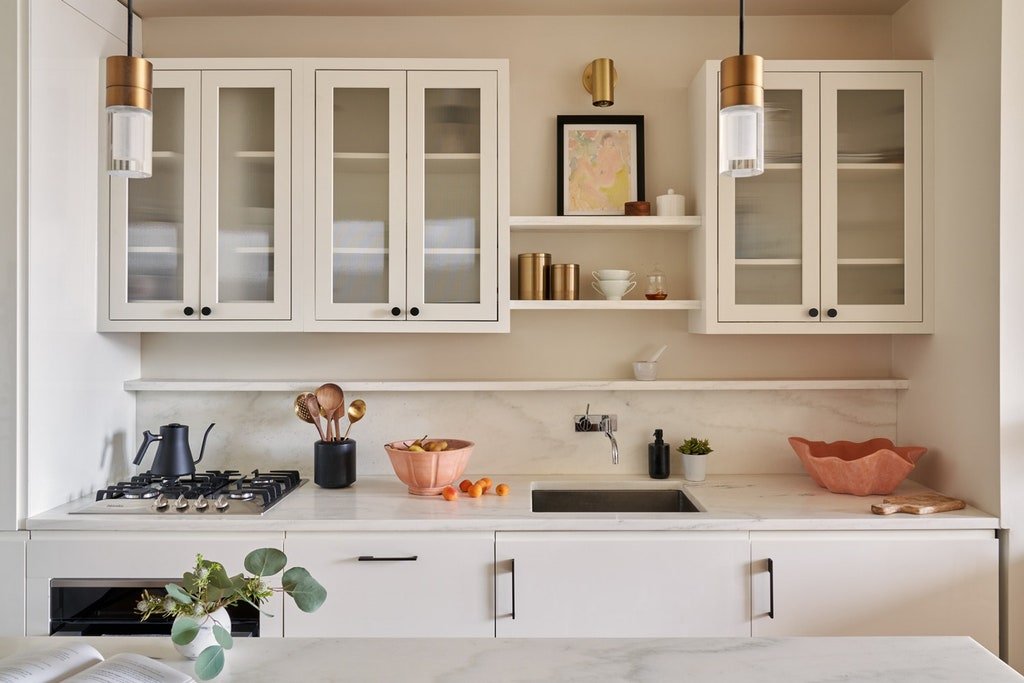 "Sourcing local for materials is something I strive for in every design," Marissa Bero says. The Danby marble used throughout the kitchen is from the Danby marble quarry in Vermont, as opposed to other white marbles, like Carrara or Calacatta from Italy. Photo by Seth Caplan

Despite the ubiquitous white-box apartments developers have plastered across New York City, the success of this story is a testament to the unwavering desire for spaces with a bit of character and personality. See how designer Marissa Bero uses color, clever tricks, and an eclectic design to transform her previously shiny yet soulless apartment into one full of charm and homeyness.


1. An Oddly Shaped Seattle Backyard Gets a Whole New Look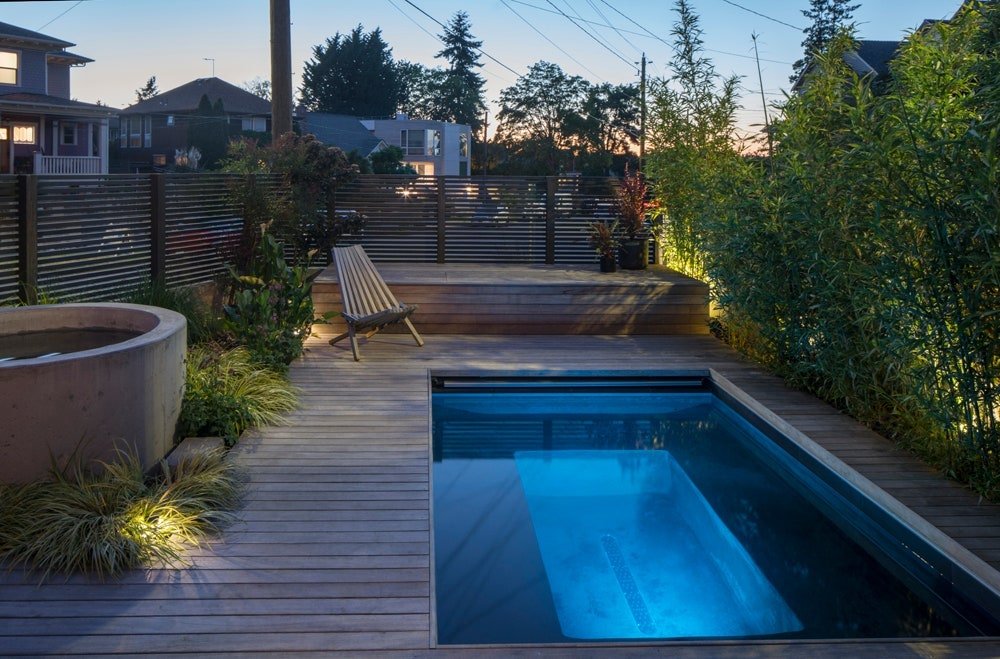 A Zen garden, planted with ferns, grasses, and leafy, sculptural flowers, leads to the spa area, where the flooring transitions to a patio of black flagstone in organic shapes and ipe decking around the circular plunge pool and rectangular hot tub. Photo by Lara Swimmer

The year 2020 is a time where the allure of the outdoors has grown and the comfort of home is as crucial as ever, so it's no surprise that this charming backyard transformation takes the win. When Chase and Kate Jarvis purchased their Seattle home, they took on the challenge of maximizing the irregularly shaped backyard lot to create a complete oasis that would function year-round. With a beautifully sleek and wooden design, an eclectic array of wild plants, a sauna, and a fire pit, the couple created their own dreamy sanctuary and much needed escape.