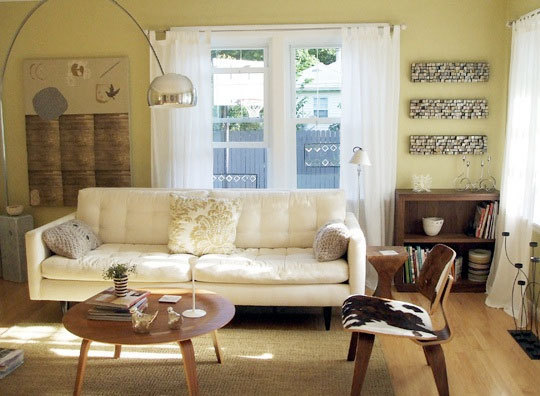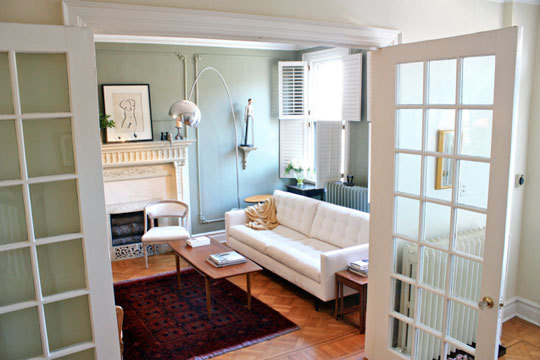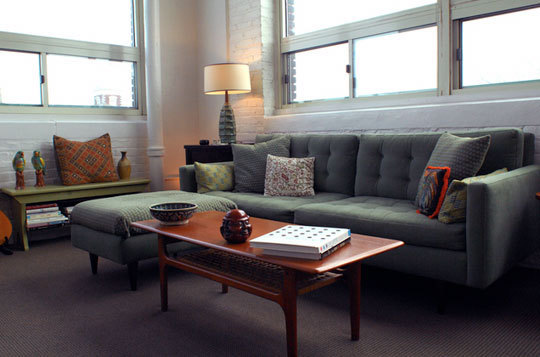 Add to that a kiln-dried hardwood frame, the mid-century influences that we're so fond of, and the made-in-the-USA quality that we associate with Crate & Barrel, and we figured that the Petrie sofa would be a safe bet. It's shown up in a number of Apartment Therapy house tours, and it's versatile enough to fit in with modern or traditional decor.

After reading some reviews of the sofa on Crate & Barrel's site and scanning the Apartment Therapy classifieds (where second-hand versions of the sofa show up a lot) we came to the conclusion that the major complaint most people have has to do with the tufted buttons. They seem to pop off or unwravel under heavy-duty use (dogs, kids, etc) so this may be an issue to consider if you're extra-hard on your sofa. Apart from those complaints, we've heard that it's a great looking, reasonably priced piece that holds up to medium wear just fine.

We went looking for some examples of real homes that include the Petrie, and we found quite a few. For details and more information on each home, click through the links below.