With a focus on easy towing and energy efficiency, the futuristic camper company Polydrops just launched its biggest and best model yet. At just under 14 feet, the P17A camper has the same cutting-edge look as the 2020 model with a faceted, clear-anodized aluminum exterior and gull wing doors that open skyward.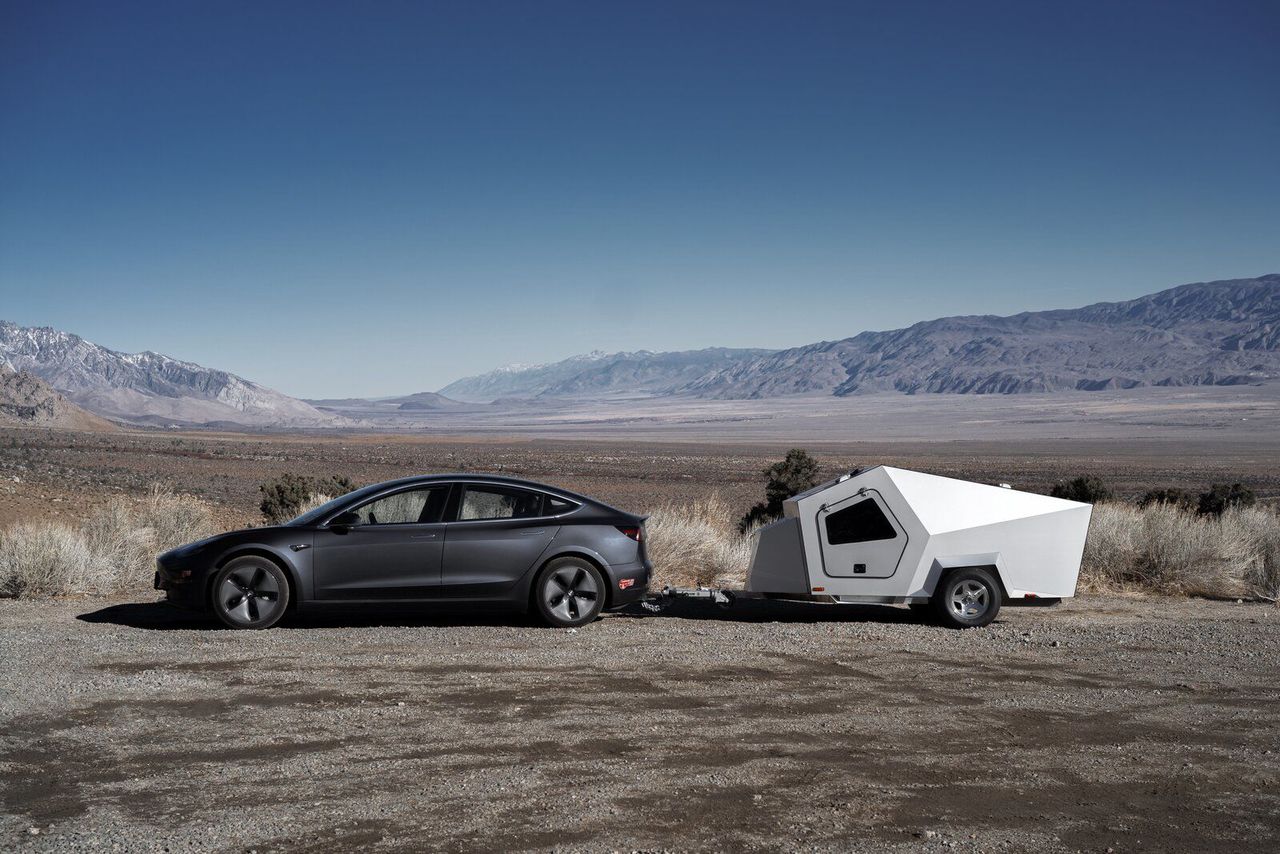 The Polydrops P17A pictured alongside a Tesla Model 3.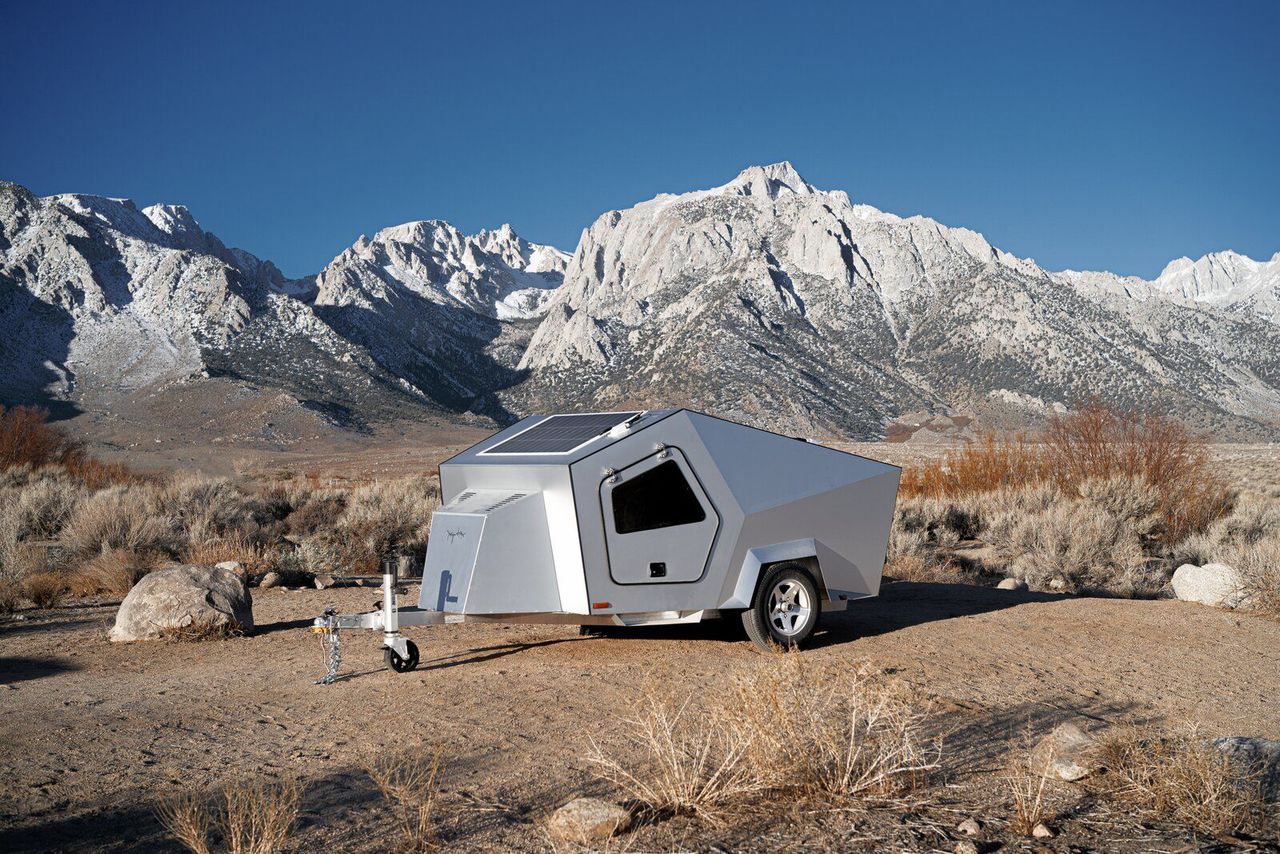 The P17A's aerodynamic exterior is crafted from clear-anodized aluminum.

The P17A is slightly larger than the 2020 model, with a cabin that is six inches wider. The 4.5-foot-wide interior fits a full-size mattress, and it's equipped with LED lighting, thoughtful storage, a pint-sized closet with a garment rack, a control panel, and plenty of outlets and charging ports to keep devices charged.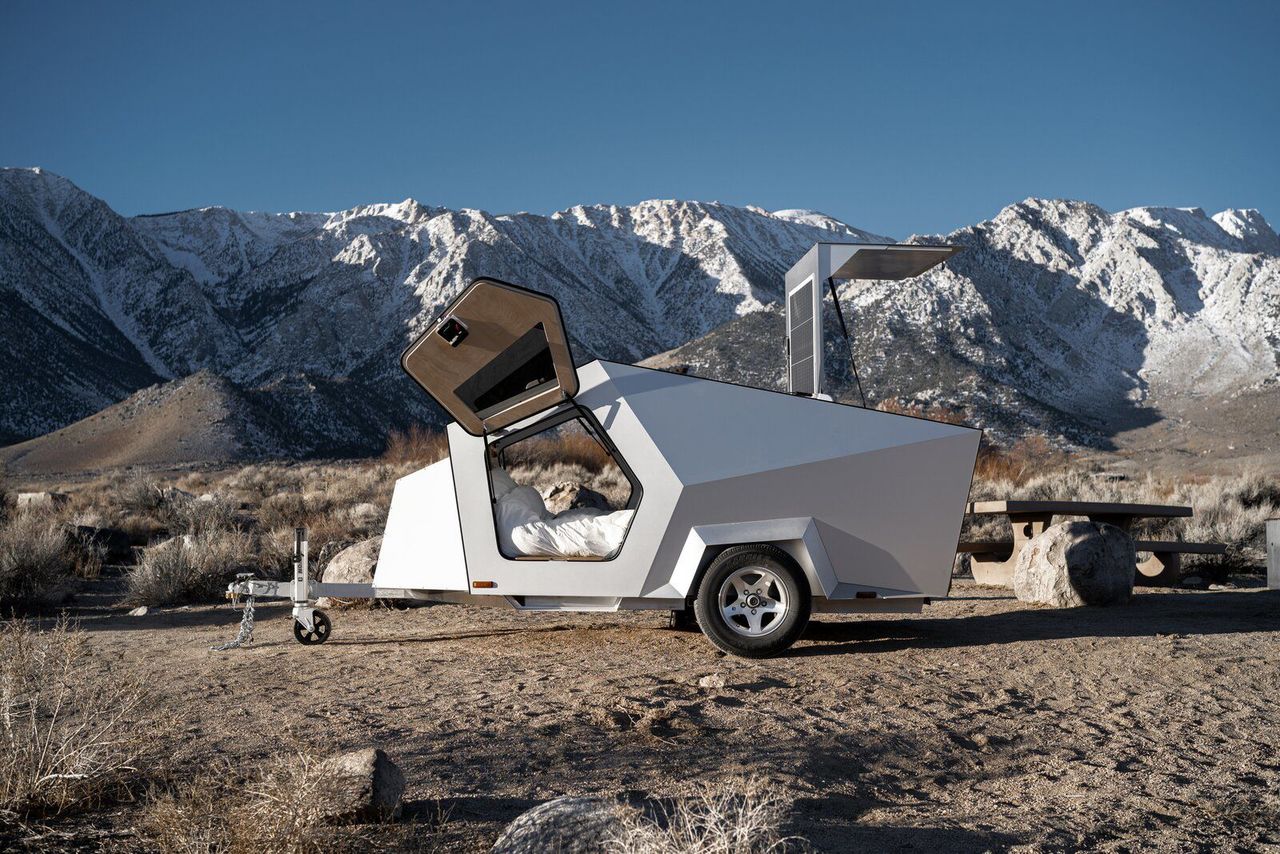 For the new 2021 model, Polydrops kept the camper's signature gull wing doors.

The new open-galley design allows access to the kitchenette from inside the cabin, giving the interior a more spacious feel than previous models. And a light, minimal color palette gives the sleeping quarters an uncluttered and airy feel.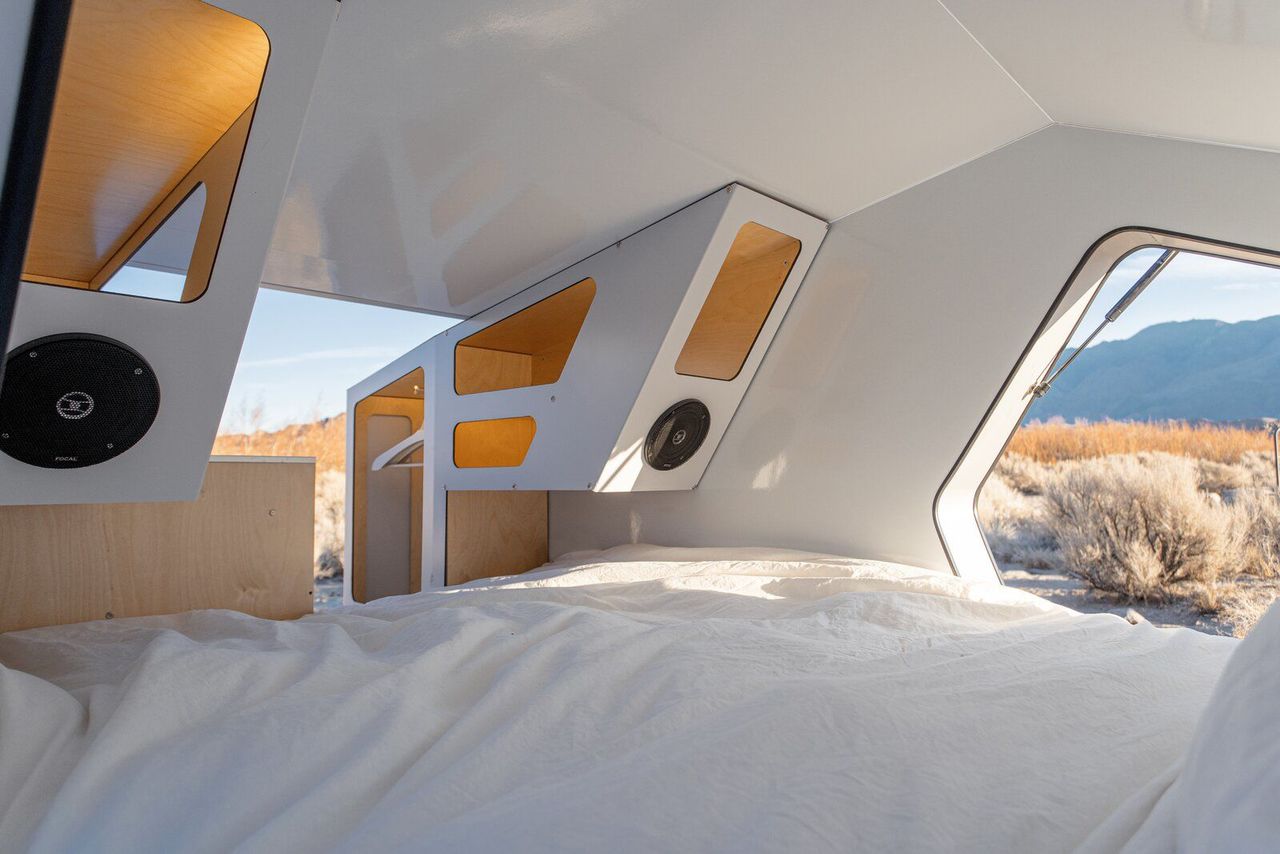 The P17A is more spacious than the 2020 model with an additional 6 inches in width. An open galley provides travelers with access to the kitchenette from the cabin.

Polydrops' new camper is the first travel trailer on the market designed with electric vehicles in mind. Its sleek, aerodynamic design and lightweight aluminum frame allow electric vehicles to tow the camper without losing much range.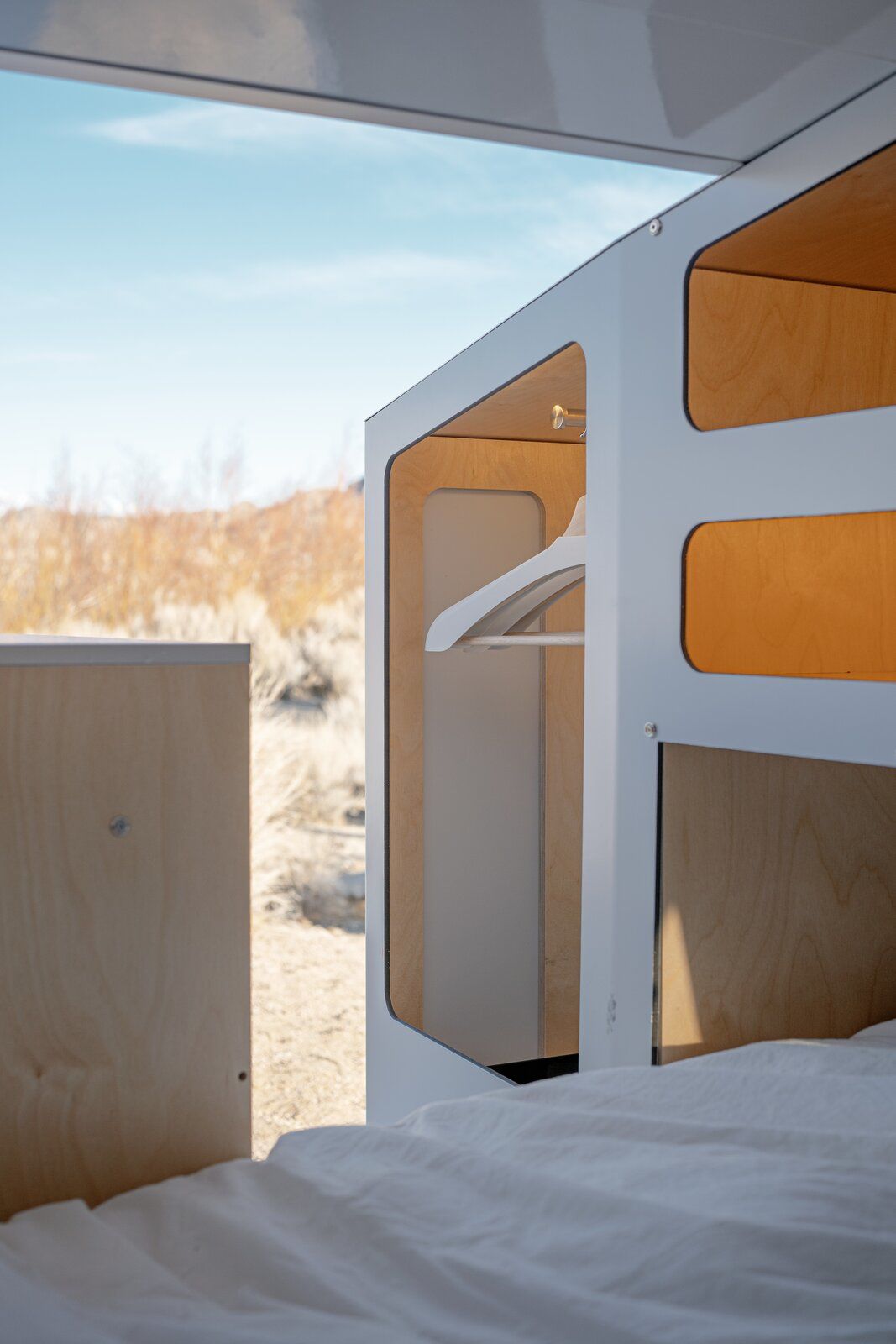 Thoughtful storage includes cubbies and a micro closet with a garment rack.

When Polydrops tested the P17A with a 2018 Tesla Model 3, the electric car was able to tow the lightweight camper 245 miles with a single charge. When towing heavier trailers, Tesla drivers have reported that they lose as much as 50 percent of their rangeขwhereas the P17A incurred a loss of just 20 percent.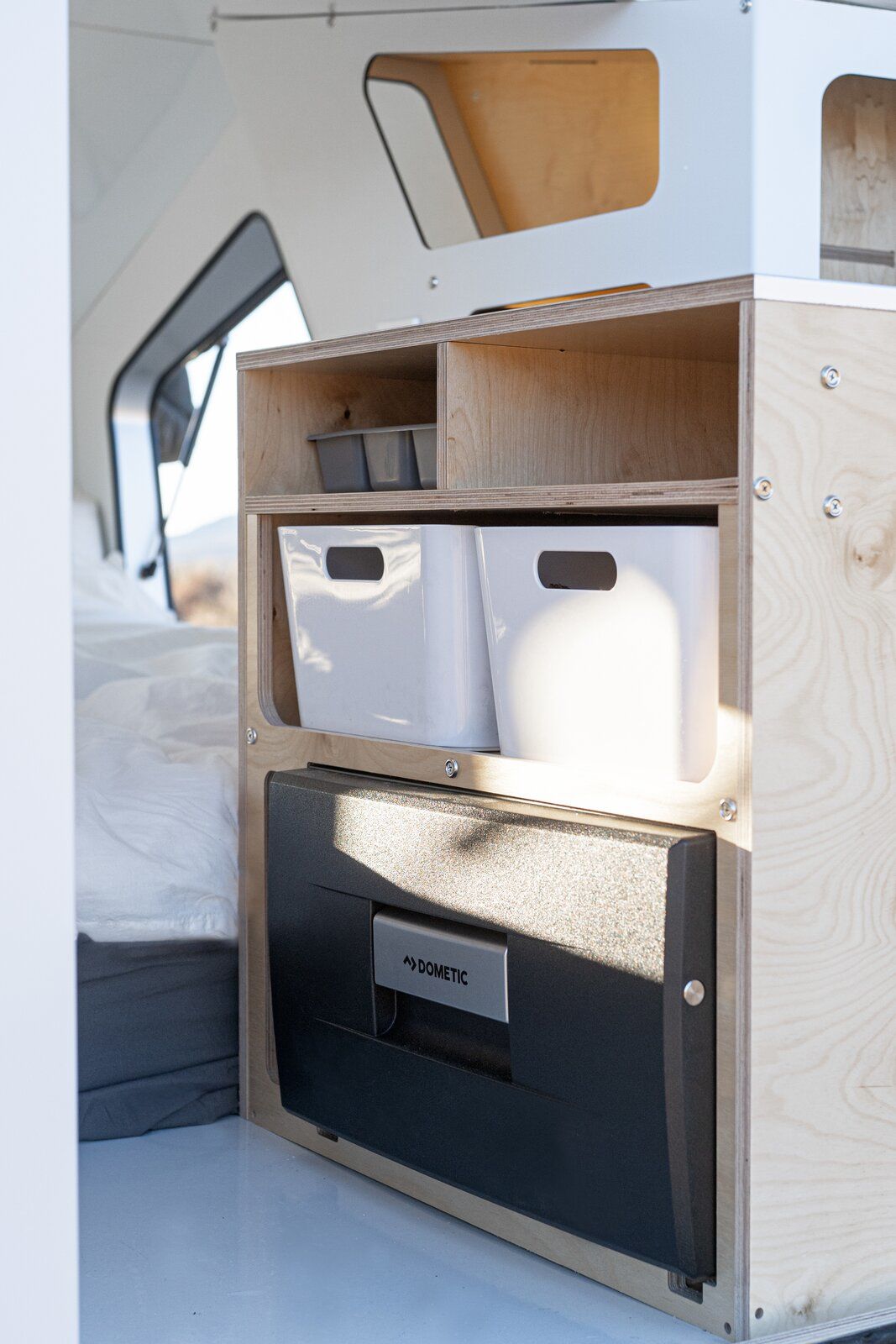 The kitchenette is located in the boot of the camper, and it includes additional storage.

The 2021 model also stores energy for a longer, more comfortable camping experience. Equipped with 12kWh batteries and 520W solar panels, the P17A can hold enough energy for more than six nights of climate-controlled camping. The air conditioner, vent fan, and heater are all battery-powered, and 8.7 inches of insulation keeps campers comfortable and protected from the elements.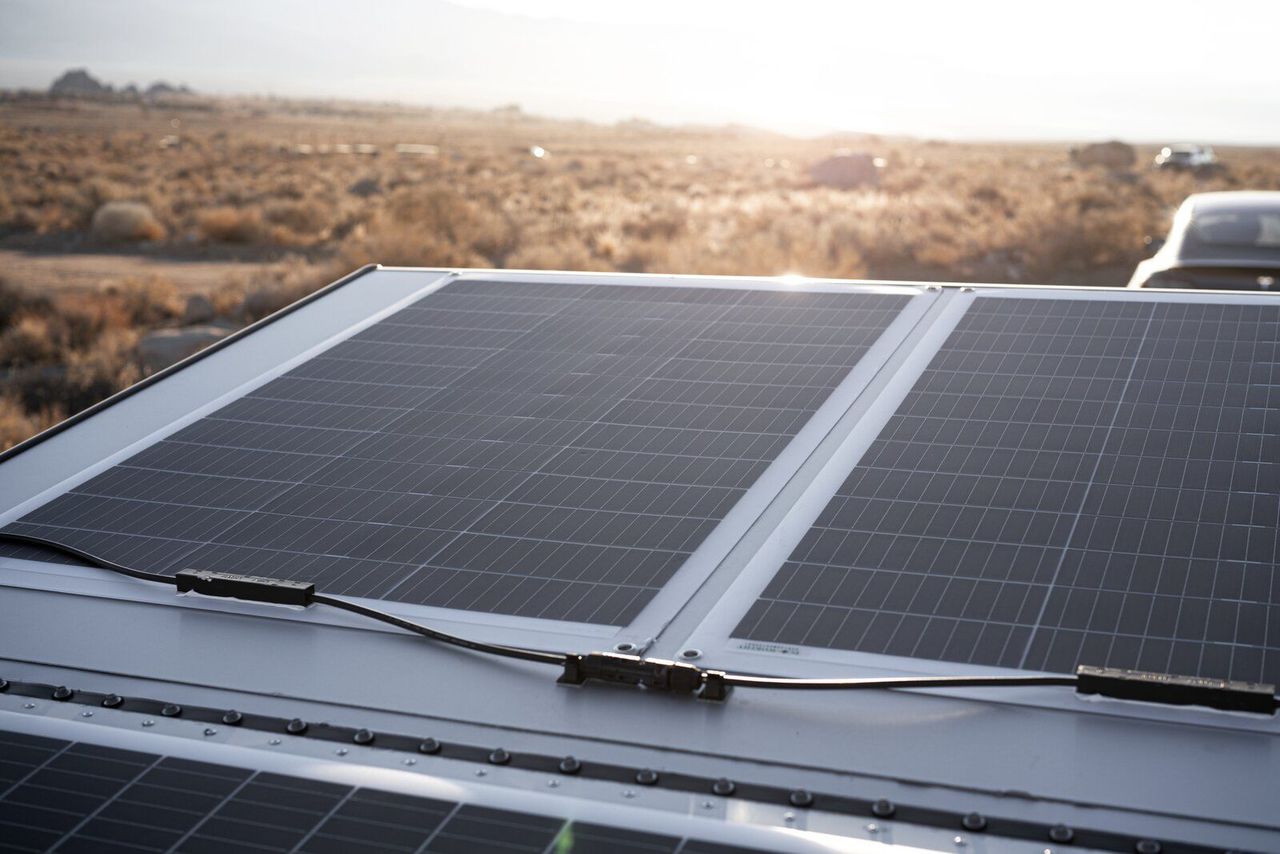 The P17A charging system includes 260W solar panels, a MPPT solar charge controller, and a 110V inlet charging port. The solar panels feed 2.4kWh lithium batteries that power a full HVAC system, lighting, and travelers' devices.

The standard model retails for $24,990, although it can also be souped up with battery and solar panel upgrades ($600-$8,000), a Bluetooth sound system ($500), and a kitchen module ($1,850) that includes a fridge, induction stove, sink, hand-pump faucet, and more storage.