One of the biggest trends for this year was outdoor entertaining and kitchen areas.This year is all about making your outdoor space function like an interior space for all things fun, lounging, and entertaining – ideal for those who lack space in kitchens or dining rooms, as dinner parties and drinks parties can simply be hosted outside.

Despite the unpredictable British weather, the nation is embracing the Mediterranean lifestyle.You can easily upgrade what you already have withmood lighting, a fire pit or BBQ – and don't forget your soundsystem.

Harness the year's hottest design trends with our pick of the bestmust-have garden accessories for year-round alfresco living.


1. NIGHT LIGHT

Taking its name from North African Bedouin tents, Jaima, is the new outdoor light by Joan Gaspar for Marsetat Twentytwentyone. This statement piece makes a real impact in an outdoor space, castinga warming glow on summer nights.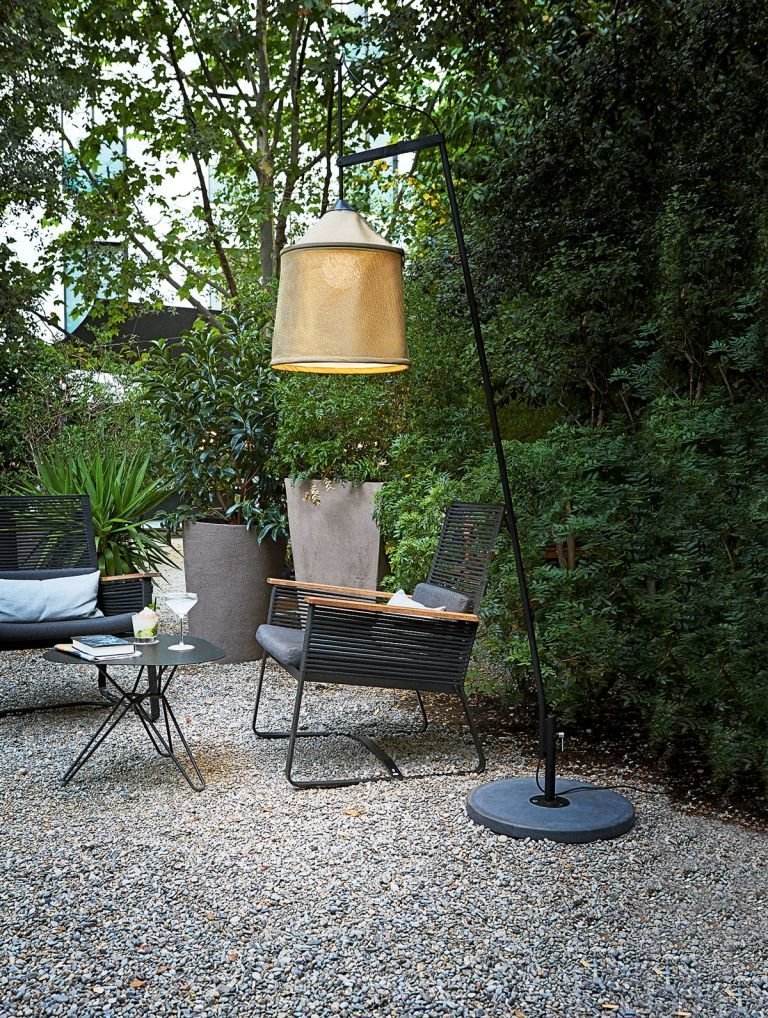 2. TWILIGHT TIME

As dusk falls, bring a glow to the garden with these charming outdoor Glass Jar fairy lights from The White Company. The 20 mini jars, which come on a 190cm string, are filled with ambient battery-operated lights, so are perfect for entwining through the branches of a tree for an enchanting effect.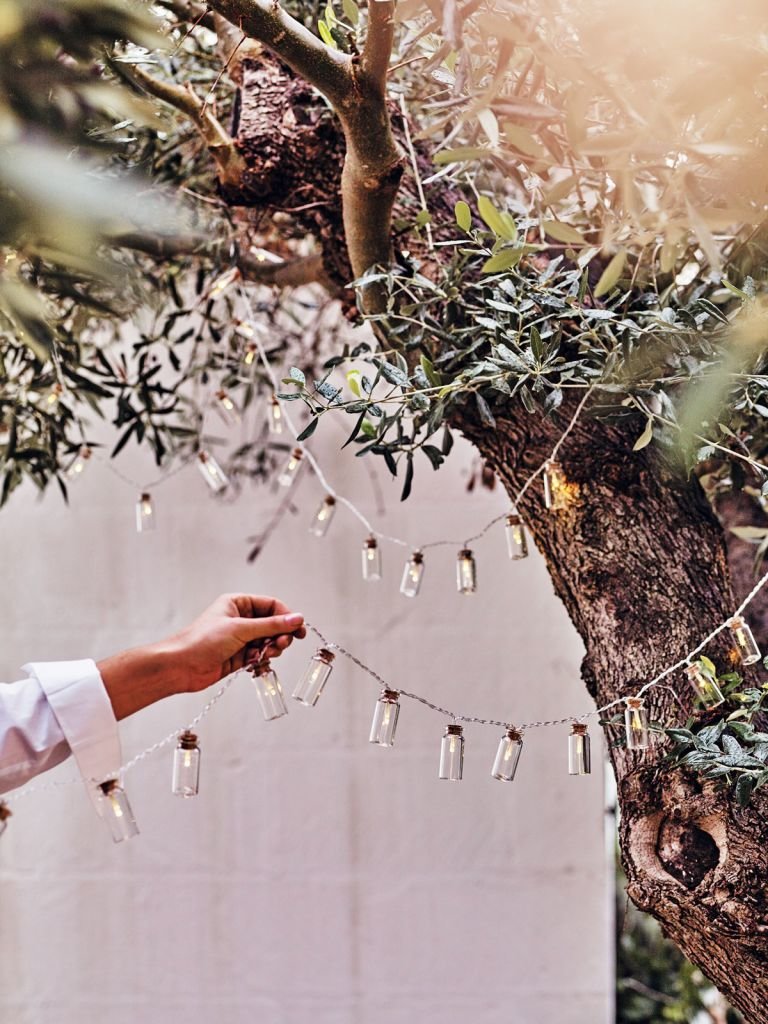 3. IN AND OUT

The Endurance Collection by The Rug Company is a series of rugs for indoor and outdoor use. Inspired by the architecture of Palm Springs, the designs are made from Perennials yarn, which is fade and stain resistant. Choose from a variety of patterns, including Neutra (below), with prices starting at £390sq m.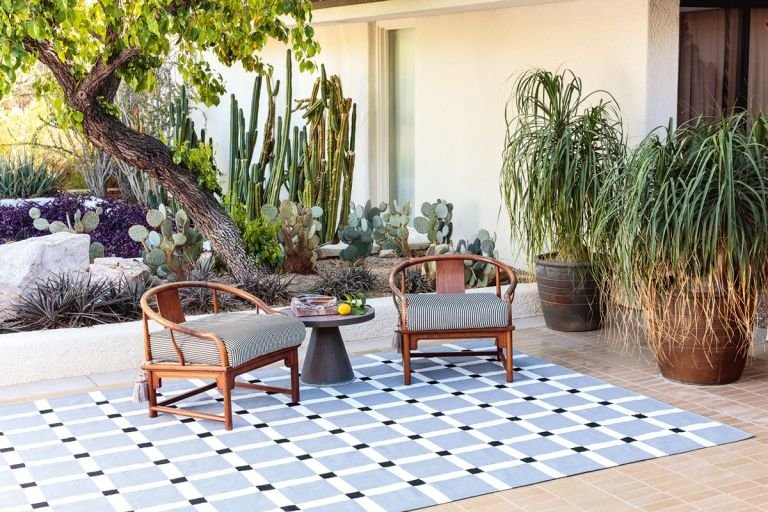 4. PIT STOP

Gathering around the firepit gets an urban twist at Paloform. Handcrafted in Toronto, its simple, architectural vessels make fail-safe patio-side statements and also keep any evening chill at bay. Available in two lengths, the Komodo Linear design also doubles as a stylish, contemporary space divider or garden wall and you can choose from three powder-coated steel colours or pre-weathered Corten steel.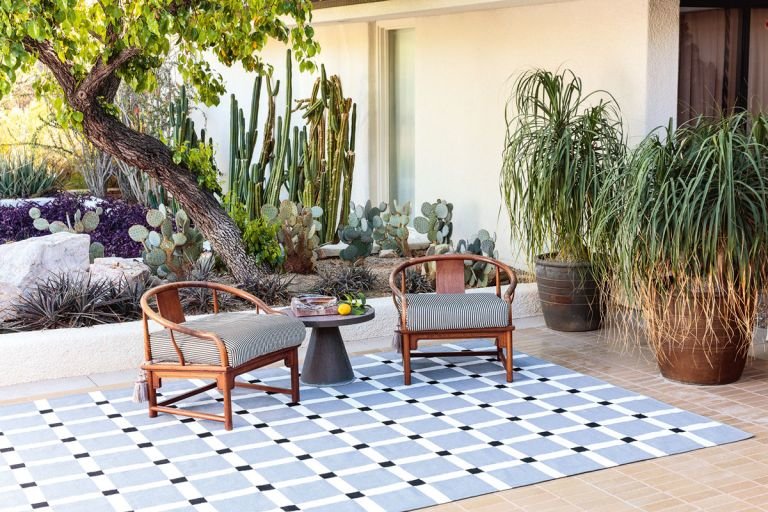 5. SLACK BACK

You can count on the Swedes for stylish outdoor lighting that imbues instant hygge. Skargaarden's take uses teak slats to form miniature tepee-shapes, guaranteed to cast cool shadows on your night-time soirée.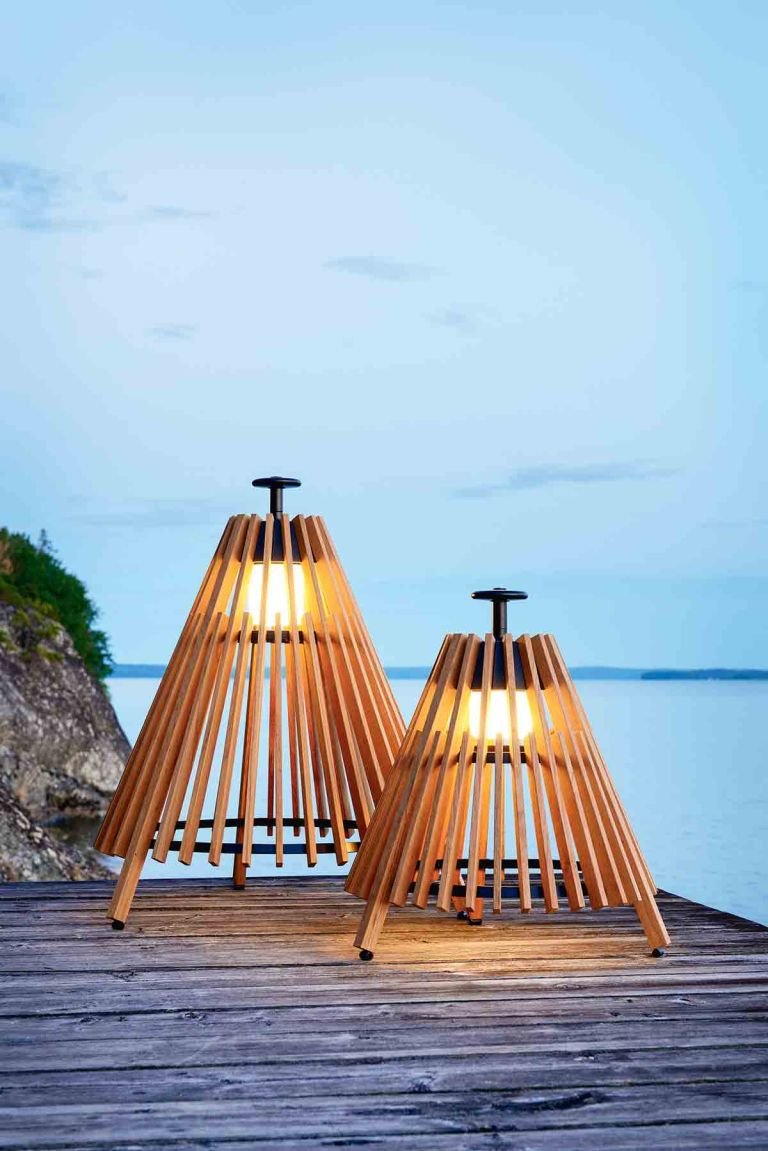 6. SPEAK UP

Turn up the volume on outdoor acoustics with theAtrium® Series weather-resistant hi-fi speakers that promise todeliver stunning sound year round. Theycan be planted into your landscape, hung from an awning or installed anywhere else around your home.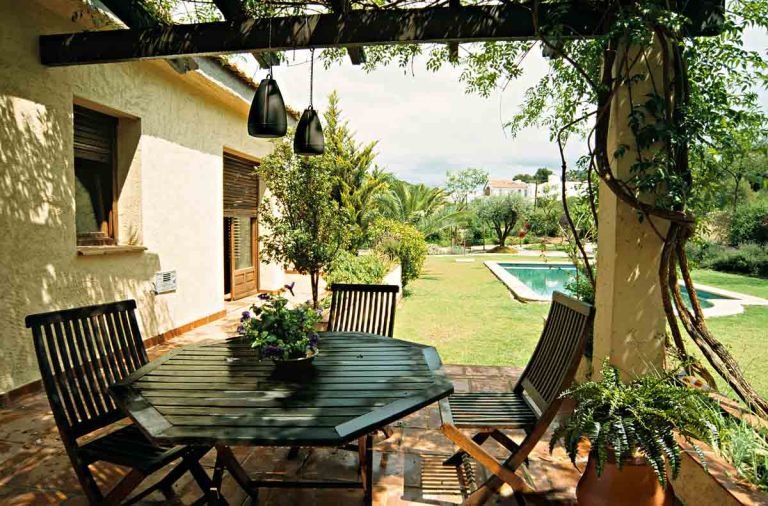 7. CHIC SHELTER

There's sitting in the garden and then there's sitting in the garden inside a cosy bio-dome – an option with more of the thrill factor. Set up shop inside for a romantic semi-alfresco dinner or use as a conservatory-come-greenhouse-come-kids' play area. Fun for all the family...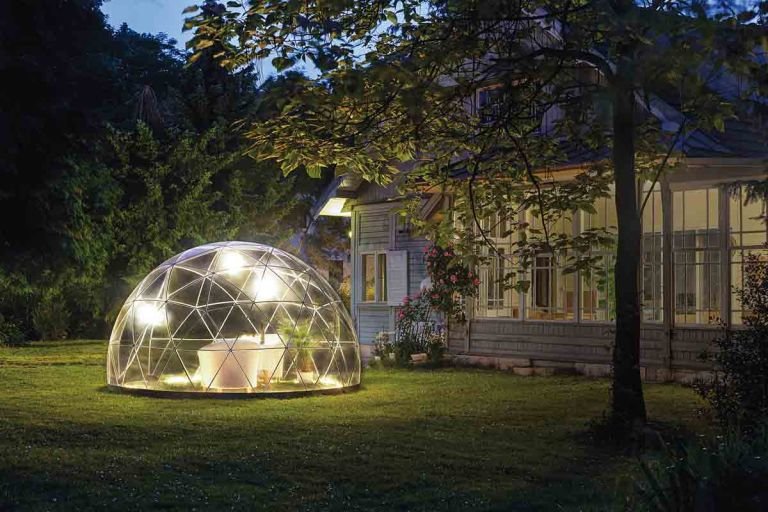 8. GOING BARE

The minimal metal structure of the Wazebo outdoor shower from Zucchetti.Kos guarantees unobstructed views of your garden – perfect for exhibitionists wanting their 'I'm a Celebrity…' shower moment. Either way, expect chic, slatted wooden floors and rainfall showerheads.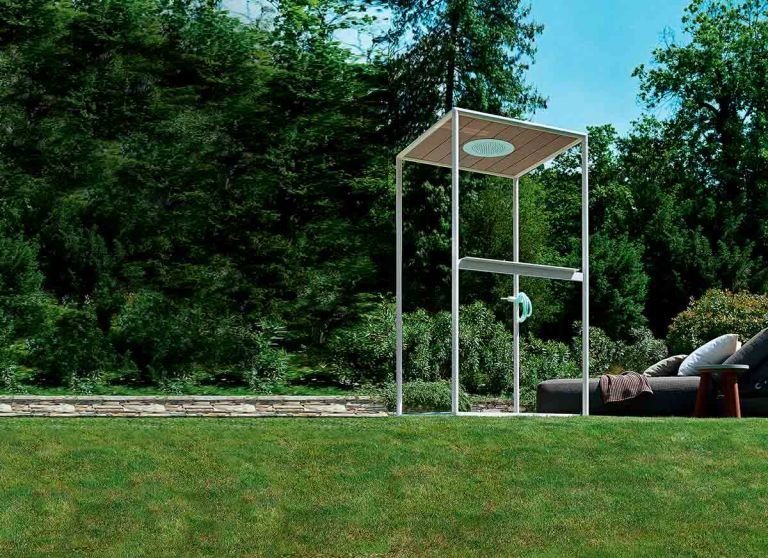 9. CAMPFIRE

The urban way to evoke that gathered-around-the-campfire feel? Huddling on the terrace with a bottle of Rosé and nothing but the glow of Eva Solo's Sunlight Bell. Plus it's wireless, solar-powered and needs just eight hours to charge.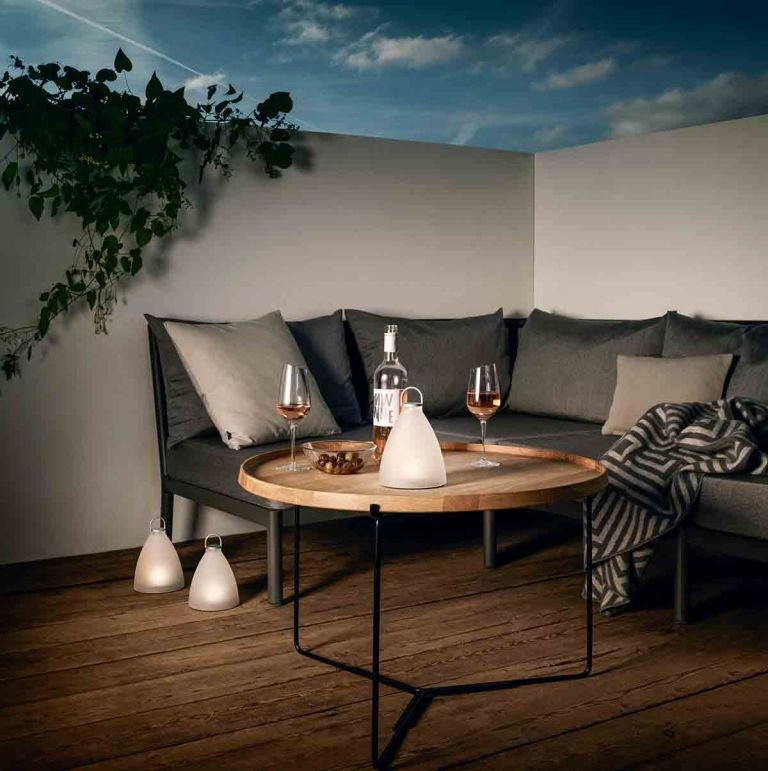 10. NIGHT LIGHT

The three essentials of camping kit? Waterproof, portable and night-time-friendly, so LuminAID's PackLite deserves its place in your rucksack. Just 2.5cm thick before inflation, this pocket-sized lantern charges via solar power or USB.


11. WOLF IT DOWN

Make chucking shrimps on the barbie an art form with one of Wolf's outdoor grills. They give the 'on/off' heat options of your standard model a run for their money with precise settings that cater to grilling, searing and smoking – so you needn't cut back on your full culinary repertoire.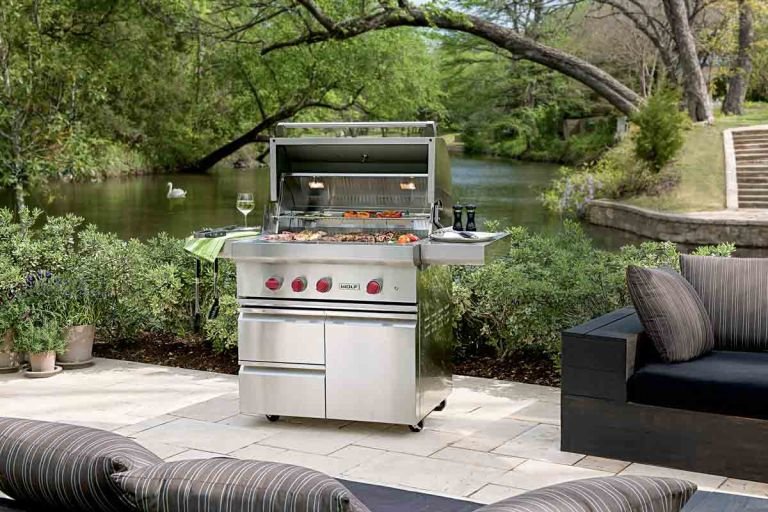 12. COOL CUBE

Good things come in small packages and Heston Blumenthal's Everdure charcoal cooker is the proof in the barbecued-pudding. Just pop on your tabletop, flip off its bamboo lid/preparation board and food-grade storage tray, then get your best grub on the grill.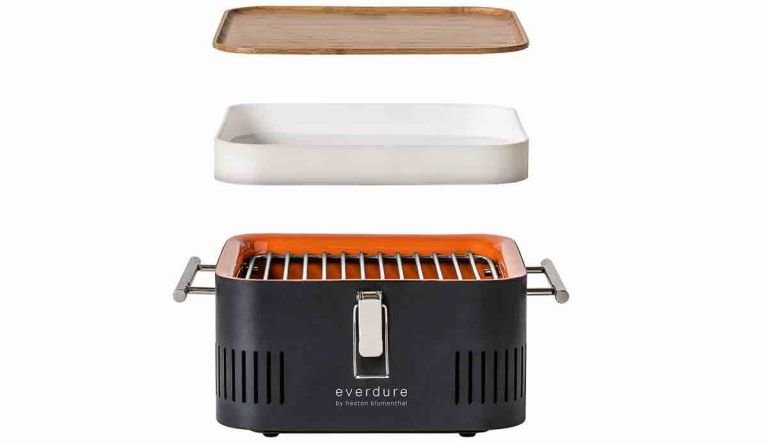 13. BARBIE GIRL

It might be premature to be thinking about autumn, yet thanks toa built-in logburner, Chesneys' Heat options all double up as outdoor heaters to ensure you get your money's worth long after summer's faded.