You can find spiral stairs made of a variety of materials and their combinations including steel, iron, wood, aluminum and so on. In case you have a difficult layout situation, curved staircase is the best option for you. Here are some best designs of spiral staircases we could find for you.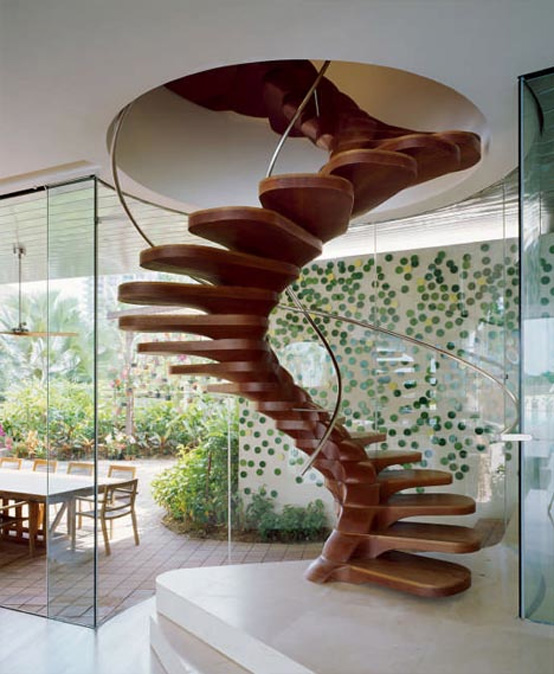 A true interior centerpiece, this staircase is designed by Patrick Jouin. The combination of wooden steps and steel railings produces a truly beautiful and unique look.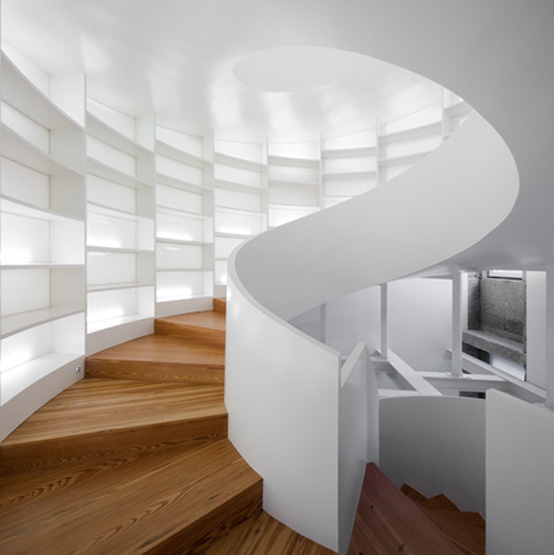 This spiral staircase not only connects two floors but also provides space for book storage. It is designed by Portuguese architect Manuel Maia Gomes.