A peaceful estate is now up for grabs in Snedens Landing, a historic hamlet located just a short drive from New York City. The four-acre property was home to the late artist Grace Knowlton, who won acclaim for her outdoor sculptures.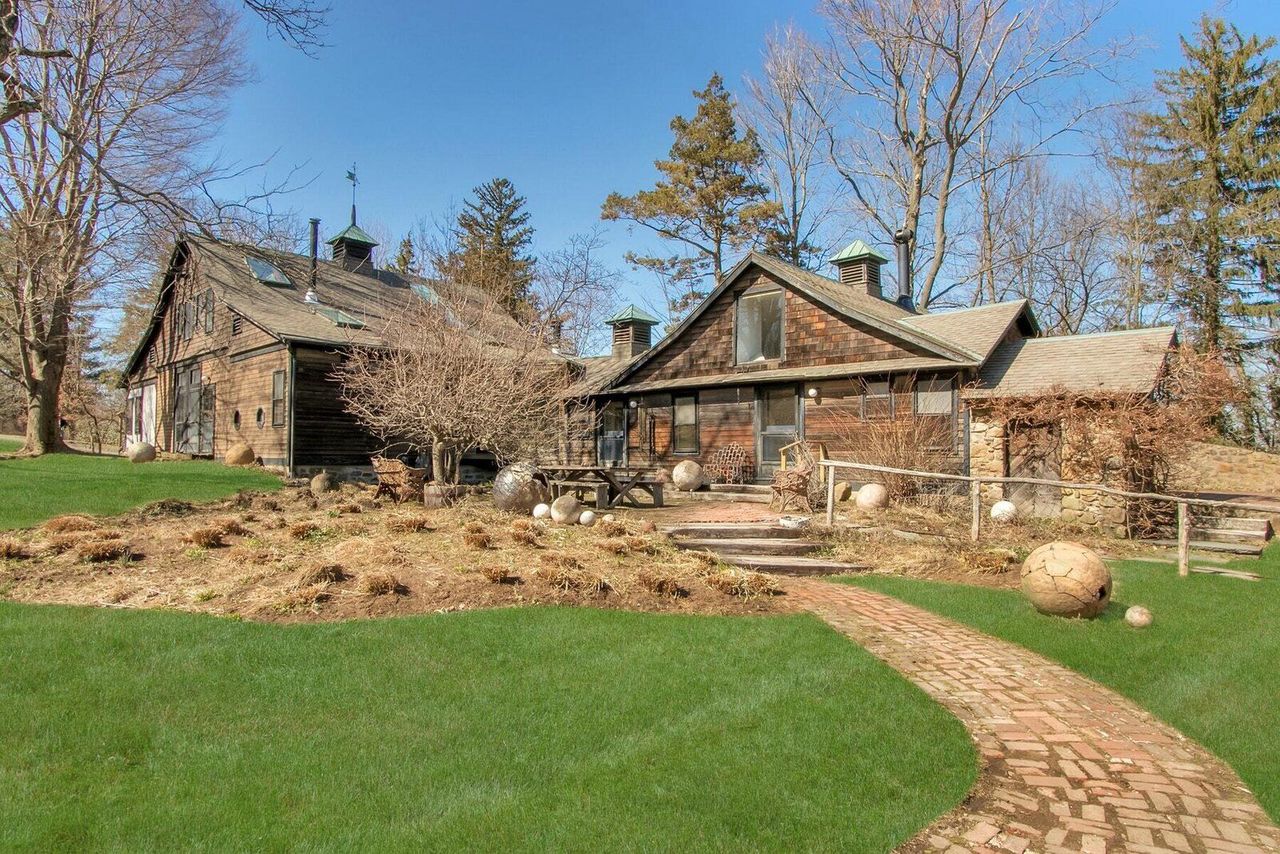 A look at the renovated barn residence, where Knowlton resided for over 50 years before she passed away in December 2020. In 1968, architecture firm Hardy Holzman Pfeiffer Associates transformed the structure into a four-bedroom home.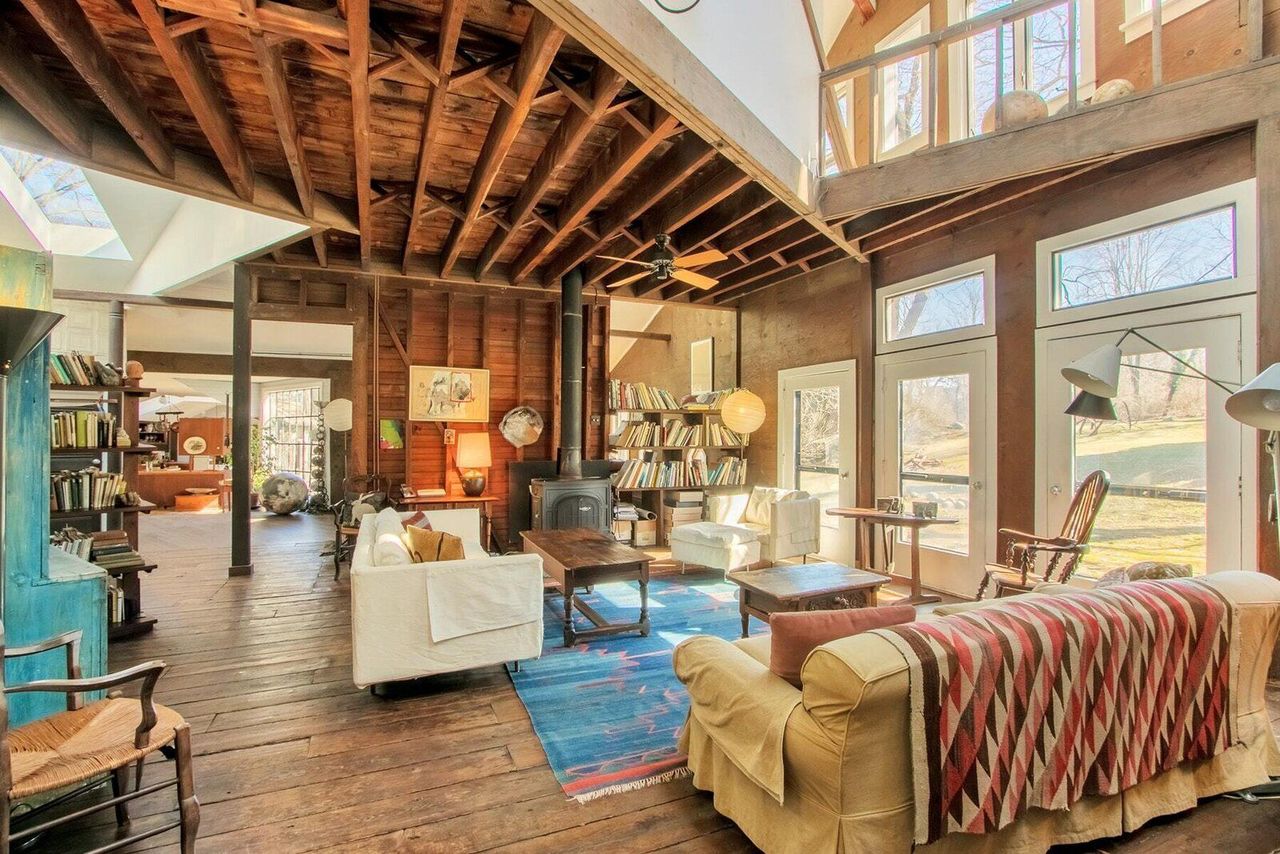 The living room features a black wood-burning fireplace, exposed wood walls, and beamed ceilings. Wide-plank hardwood floors, which continue into the kitchen and dining area, enhance the rustic feel, while large casement windows usher in ample natural light.

For over 50 years, Knowlton resided in a former barn on the property that was reimagined into a multilevel residence in 1968 by Hardy Holzman Pfeiffer Associates. The award-winning firm retained the historic feel of the property by integrating wide-plank floors and ceilings with exposed beams.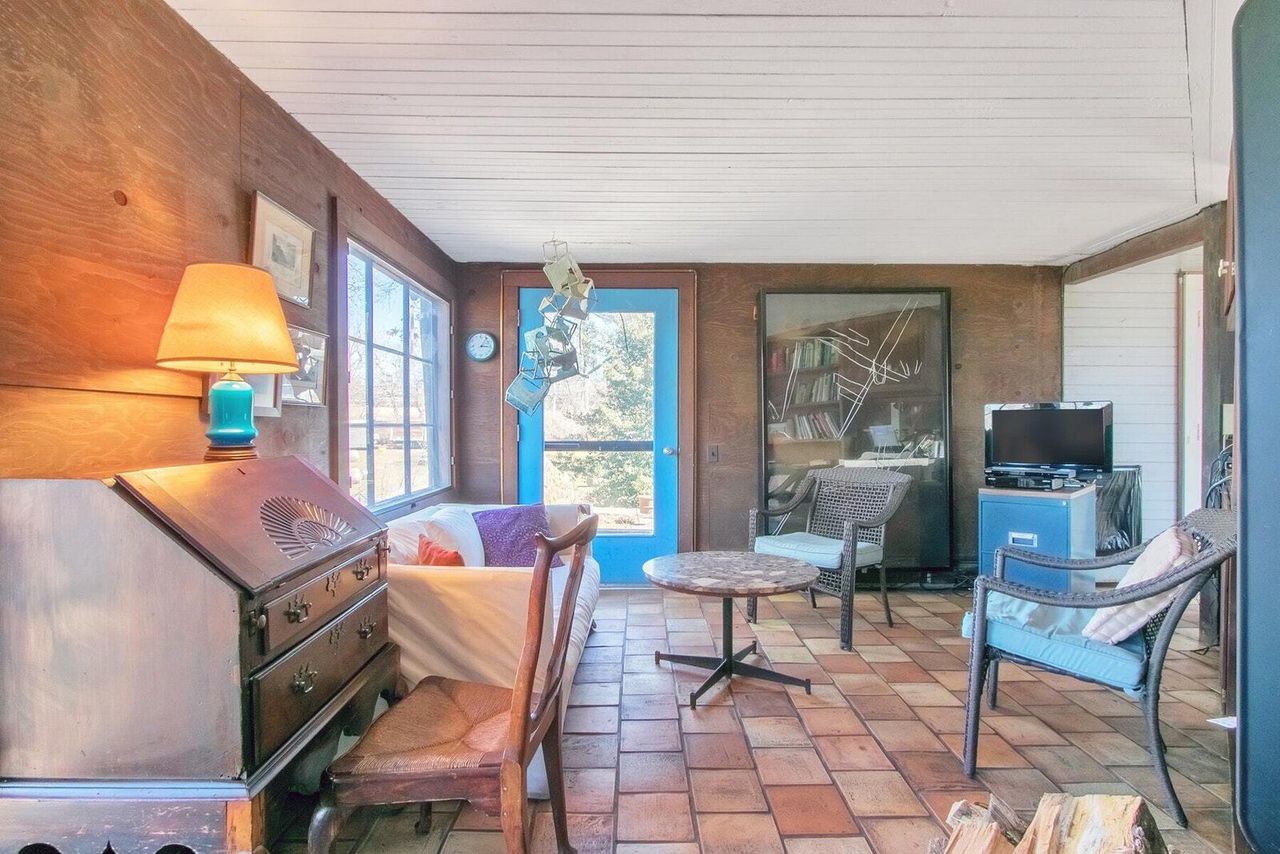 Steps from the living room is a quiet reading area, which could easily double as a home office. A bright blue door adds a playful pop of color against the surrounding wood walls.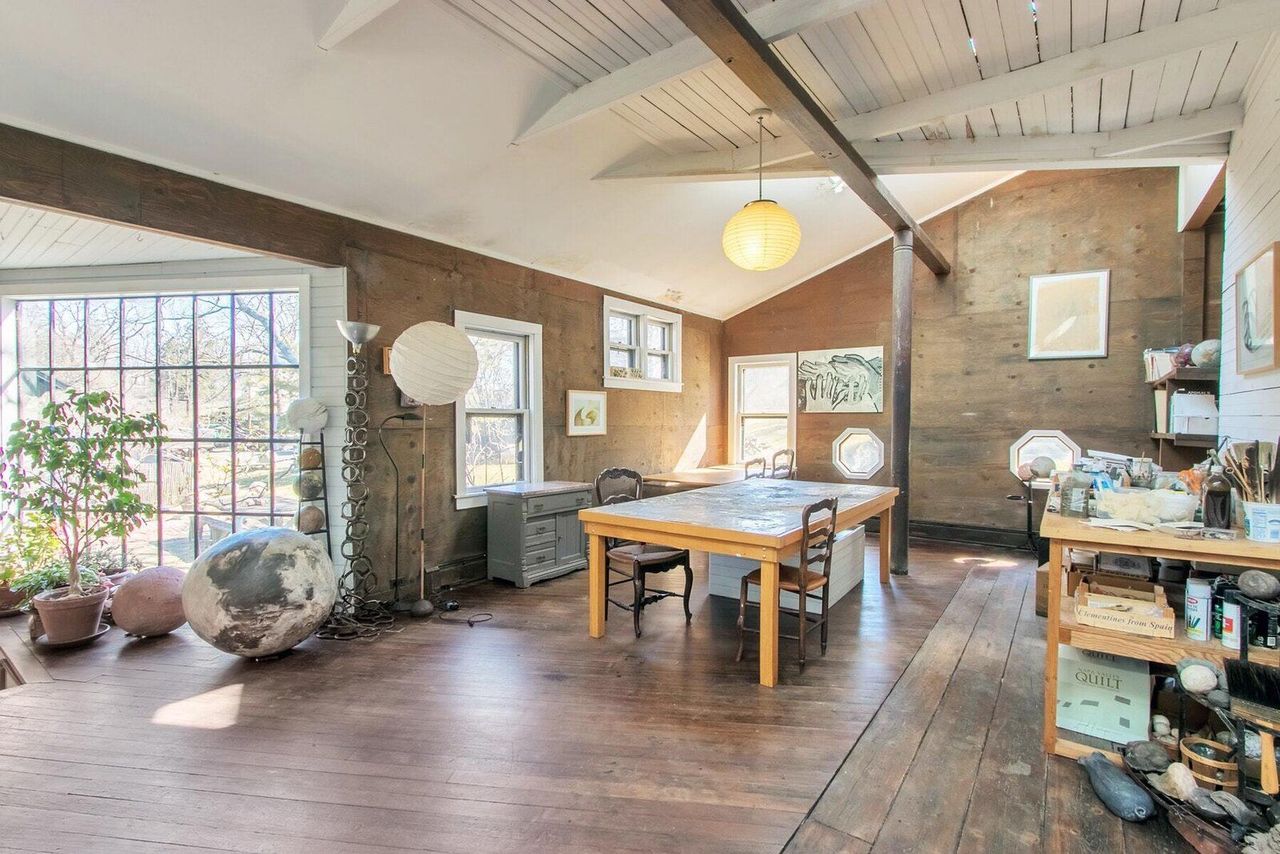 The dining area features soaring ceilings and plentiful windows.

The team redesigned the layout to be free-flowing and open, and they installed large casement windows to draw daylight inside. Today, the home spans over 5,000 square feet with four bedrooms and three-and-a-half baths.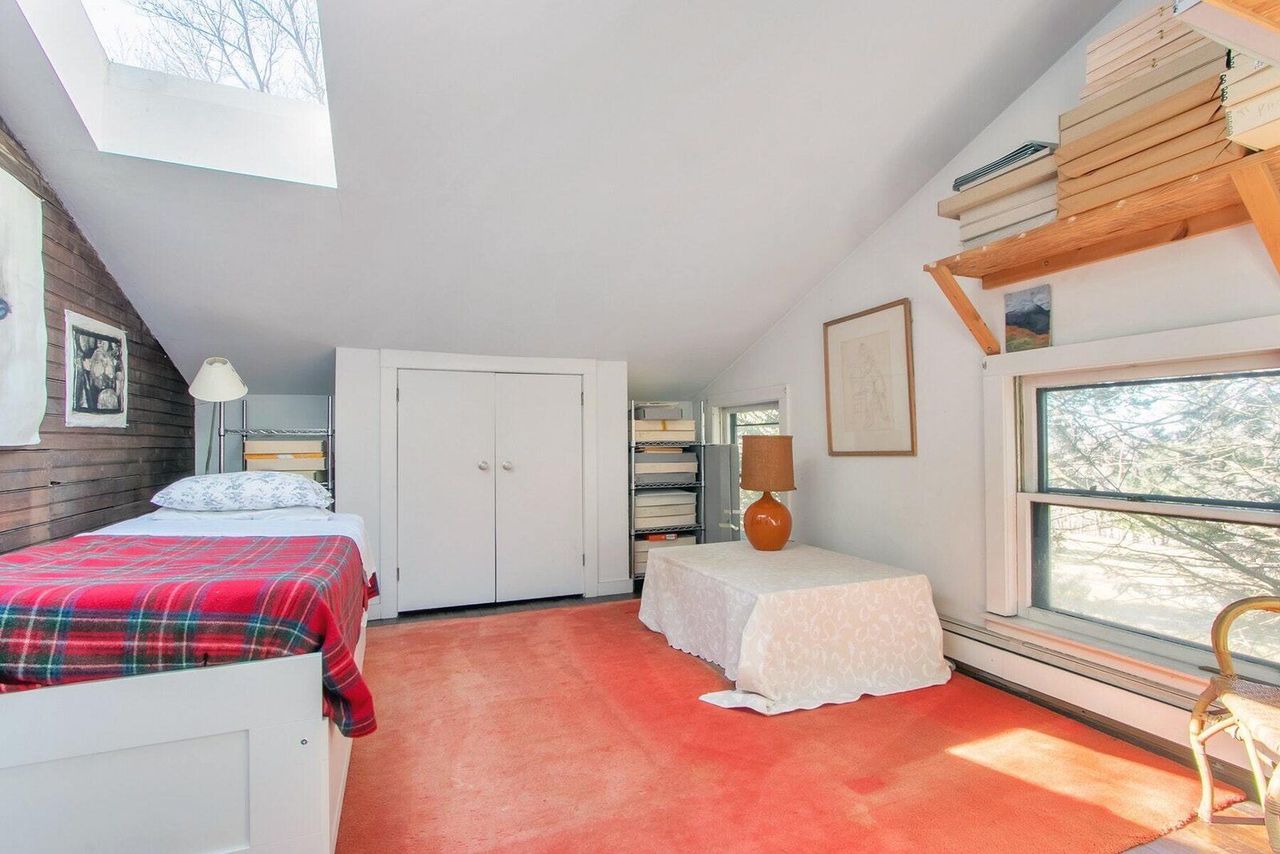 A peek at one of the four bedrooms, where the crisp, white ceiling complements an original wood-paneled wall. A large, wide window overlooks sculptures displayed in the backyard.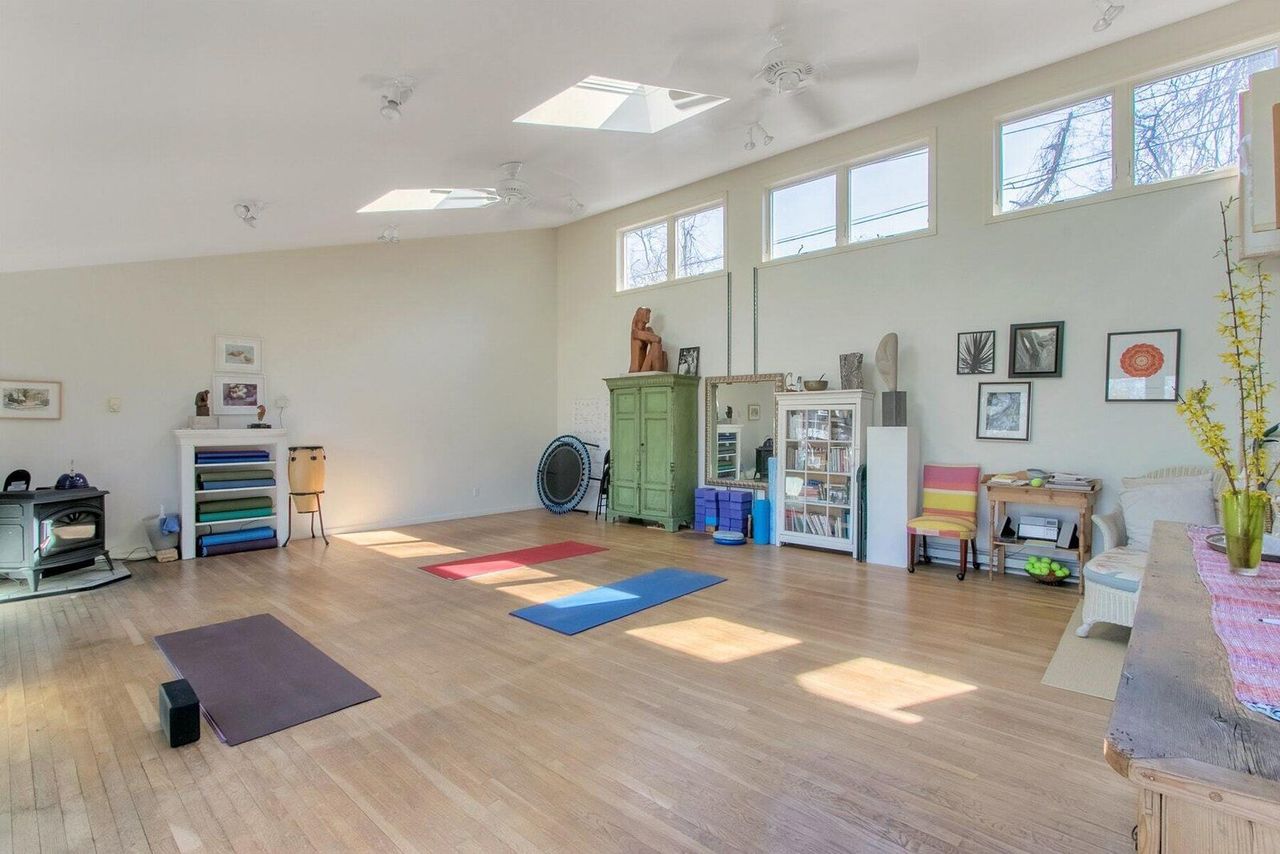 As part of Knowlton's vision, various studios are sprinkled throughout the property to foster creativity and collaboration. One of the recently remodeled spaces (above) can serve as a yoga or dance studio.
Photo by Jump Visuals for Ellis Sotheby's International Realty

Knowlton transformed the expansive property into a creative hub and invited artists, potters, and sculptors-from both near and far-to visit and collaborate. In addition to the converted barn residence, the estate also includes a remodeled cottage with two bedrooms and one bath, as well as an industrial-era machine shop with additional living and studio spaces. There is also a small potters studio (complete with a wood-fired kiln) that was converted from a former estate outbuilding. Keep scrolling to see more of the compound, currently listed for $2,999,000.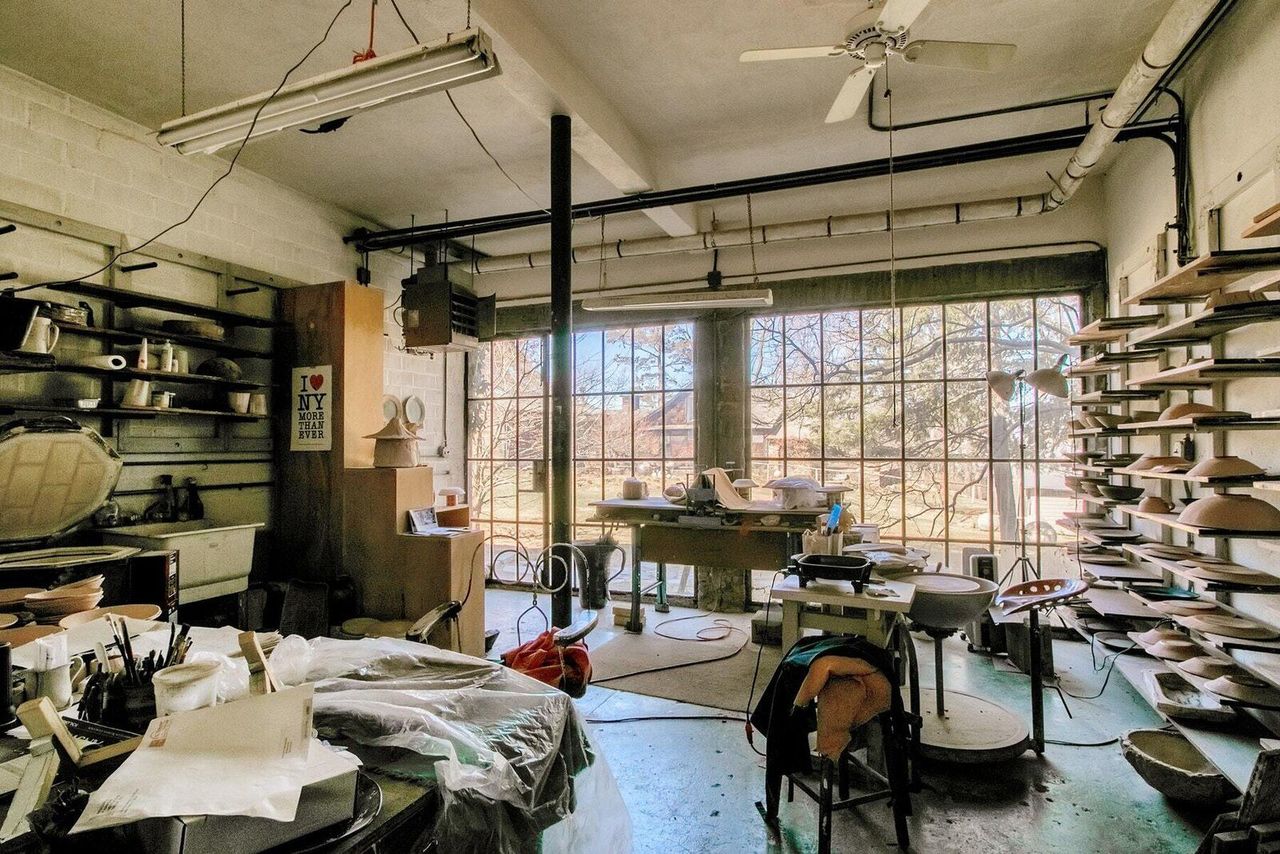 The industrial-era machine shop also provides additional living areas.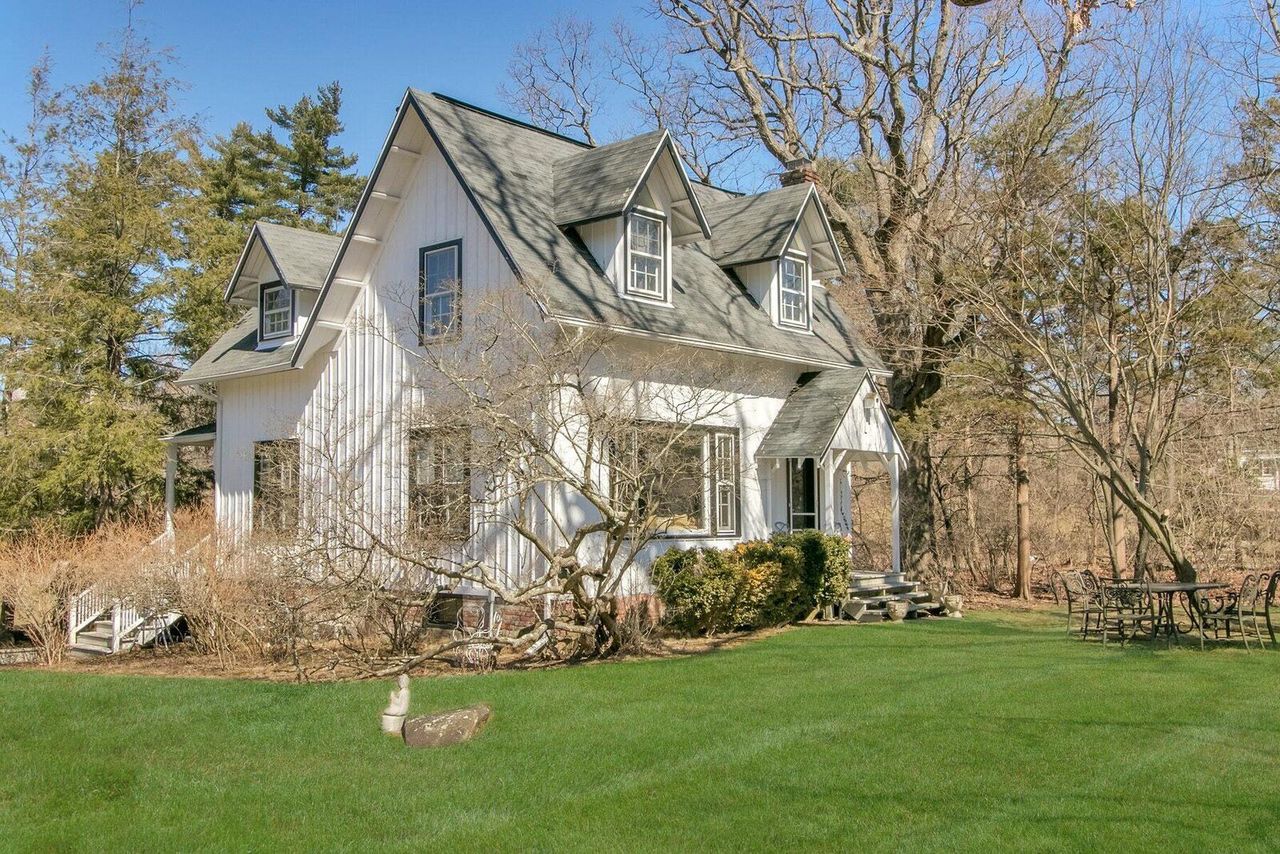 A closer look at the storybook cottage located on the estate.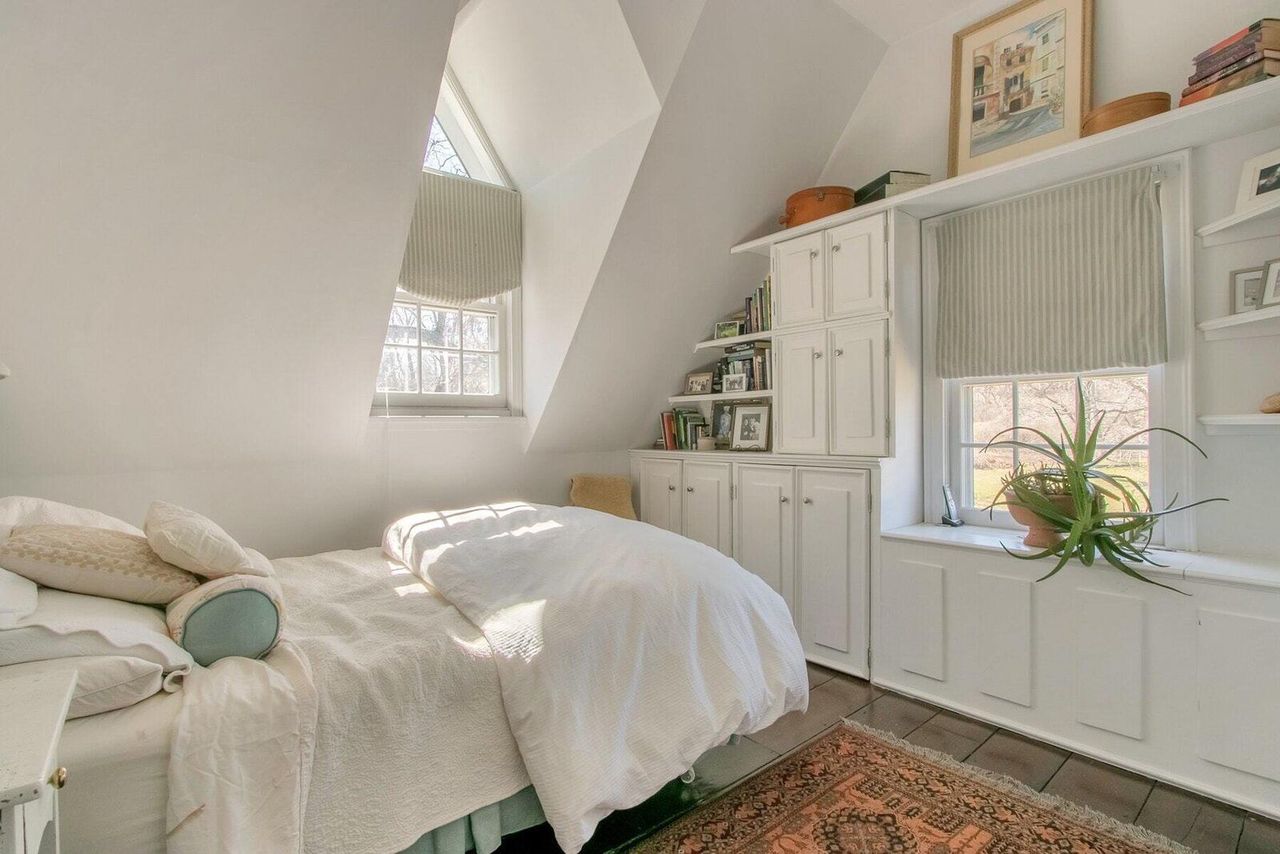 The renovated cottage is complete with living spaces, two bedrooms, and one bath.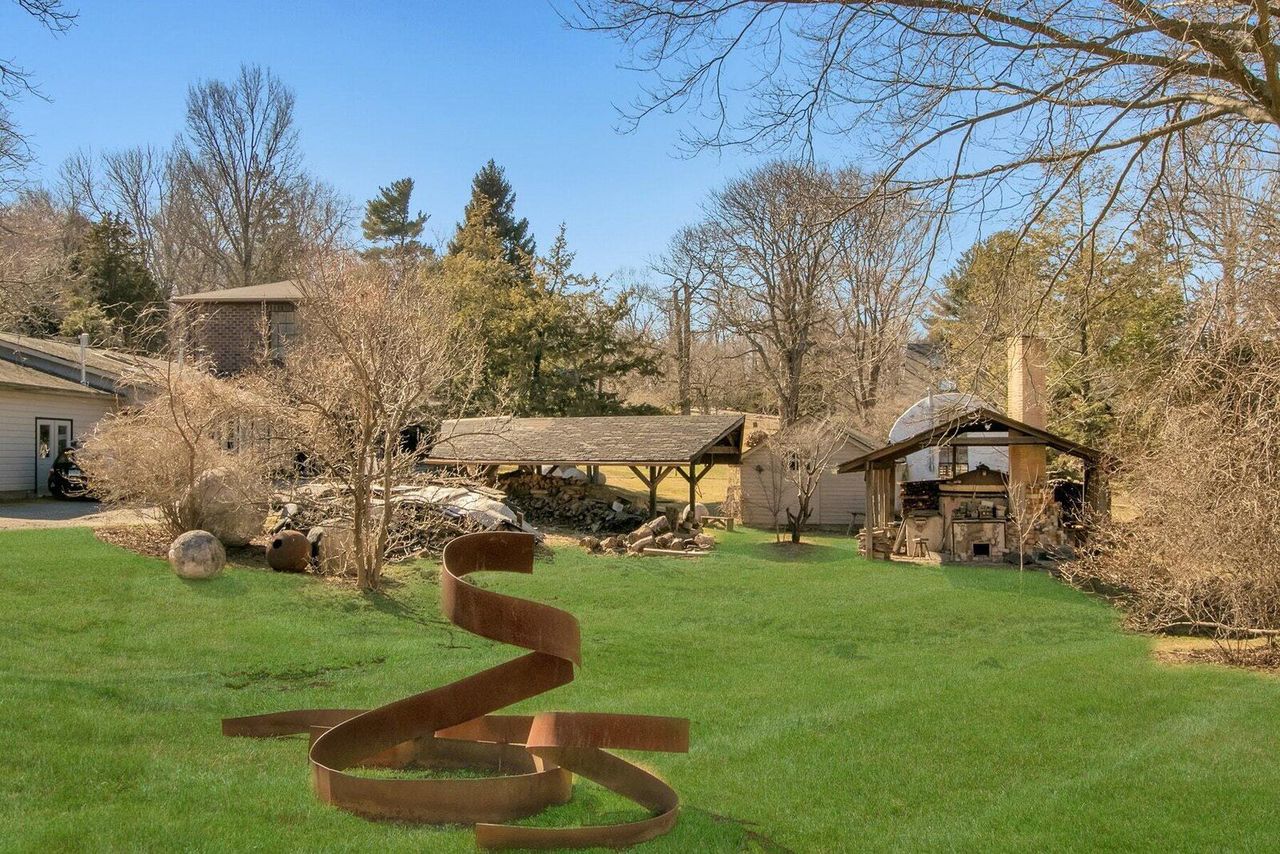 Several pieces created by Knowlton still sit on display throughout the lush, four-acre compound.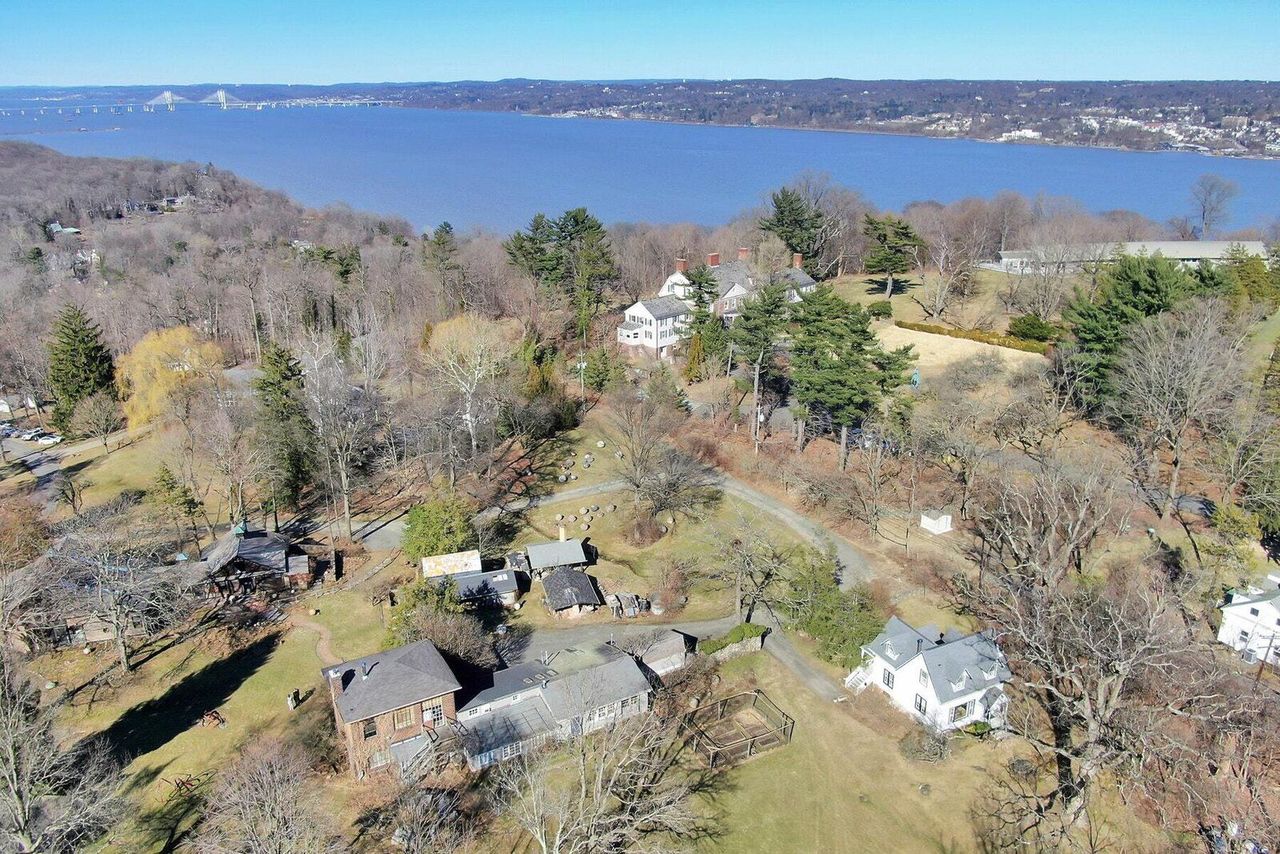 An aerial view shows the various buildings peppered throughout the four-acre compound. Located about 25 miles from Manhattan in Snedens Landing, the property was originally part of Seven Oaks—a historic 19th-century Gothic Revival estate. Today, the area has fewer than 100 houses, and it's known for its community of artists, actors, and writers.