When it comes to garden design mistakes planting isn't your problem. You definitely know what plant tribe you belong to. You lean towards a wild Mediterranean theme featuring lavender drifts and an olive tree. Or maybe modern front garden ideas are more your thing and you like sculptural planting in blocks.

It could be you prefer loose and airy naturalistic prairie planting featuring feathery grasses and spectacular seedheads à la Piet Oudolf. Or perhaps you simply long for nothing more than a romantic profusion of Vita Sackville-West style roses. But whatever your inclination, don't be tempted. You may end up building your garden design around your planting choices when it should be the other way round.

'For most designers the plants come last in the design process after the layout and structure of the garden has been decided,' says garden designer Richard Rogers, who trained at Kew. 'The only exception is trees, partly because a garden might have existing trees that are protected and need to be designed around, or because they add structure to the space.'

If your garden is small also avoid the urge to cram in a pick and mix selection of all your faves as this creates an incoherent patchwork effect. It's much better to choose two or three different varieties and buy several of each to plant in blocks or drifts that will create more impact and bring harmony to the space.

See planting as the icing on the cake and you can't go wrong. Read on to discover the top 5 planting mistakes people make, and turn to our guide for no dig gardening for more planting inspiration.


Mistake 1: Opting for narrow planting beds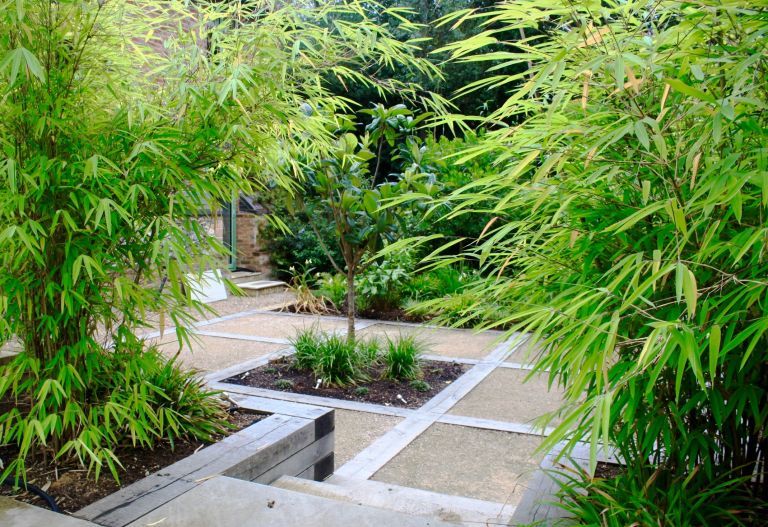 'One of the biggest garden design mistakes is to have really skinny planting beds,' says garden designer Lucy Willcox. 'The classic layout tends to be a rectangle of lawn in the middle with planting around the edges. You end up with a really boring planting scheme, as you don't have the depth to create anything exciting.'

When designing a planting scheme or buying new plants, it's really important to pay attention to the ultimate size of each variety, in order to allow the plant to thrive in your garden and fit into the overall picture. 'When planning planting layouts, we allow for at least 3-5 years of growth and space the plants accordingly,' says garden designer Tom Murphy.

If new plants are placed too close together, or planted in too small a space like a narrow planting bed they can eventually form an indistinct 'jungle' where the individual form and habit of each species gets lost. Not quite the eye catching feature you had in mind.


Mistake 2: Assuming plants can be left to get on with it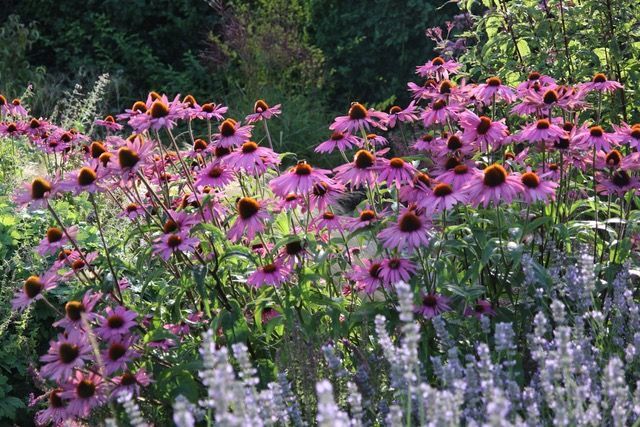 We are so used to seeing plants growing in the natural environment that we think they don't need to be looked after. What we forget is that in nature they grow where conditions best suit them. But the garden environment is a whole different ballgame.

'We buy a plant that has been precision fed and watered to allow it to grow strongly, then plant it out in our garden,' says garden designer Peter Reader. 'Assuming that we have chosen the correct plant for the conditions, that plant still faces another set of hurdles. It's frequently left to fend for itself. Watering is irregular, we forget to feed it and it's often planted in soil that has not been enriched for years. It's like putting an athlete on a starvation diet and still expecting them to deliver a world class performance.'

It's important to grow plants that will like the conditions in your garden, water them till the roots are established, and feed them regularly. Also make sure you feed the soil with organic mulch. This not only gives the plants nutrients, but improves the structure of the soil, which helps it to drain well. Remember the soil is a living environment that will support your plants best if it's well looked after itself.


Mistake 3: Planting one in every color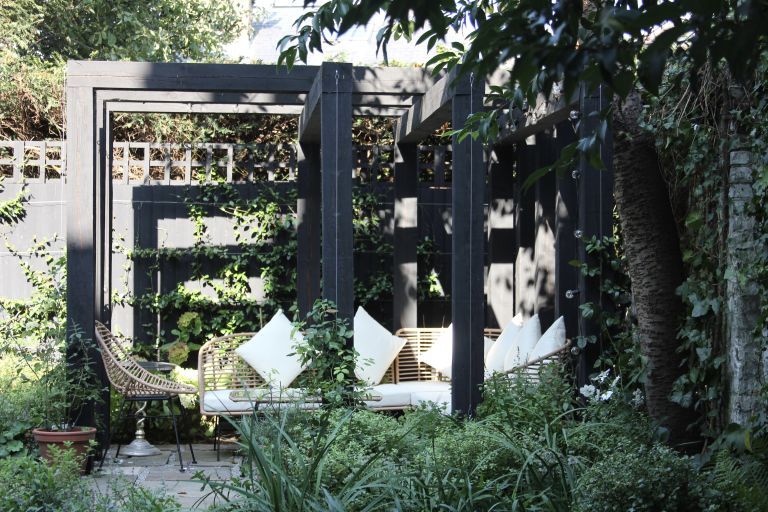 Too many different colours generates a chaotic aesthetic. Instead choose a simple colour palette and make sure you stick to it. 'Ignore the color wheel at your peril,' says garden designer Diana Marklew. 'Colors adjacent to each other in the wheel are harmonious and work well, for example blue-green-violet or green-yellow-orange.' If you want to add drama though, choose colors opposite each other to create contrast, for example blue-orange and violet-yellow.

Avoid filling a small garden with vibrant reds, oranges and yellows as these colors foreshorten the space. Instead opt for cooler shades of violet and blue, as these recede and make the space feel bigger. 'Neglecting to make a feature of background color is a missed opportunity too,' adds Diana. 'A dark fence behind plants really makes the colours sing.'

Don't underestimate the color green either. 'It creates calm and connects us to nature,' says garden designer Michelle Brandon, who specialises in therapeutic planting. 'The garden doesn't have to be filled with all-singing all-dancing color. We have enough stimulus in our lives to contend with as it is.' Soft colors such as green and cream bring a sense of relaxation and tranquillity to an outdoor space.


Mistake 4: Not turning a negative into a positive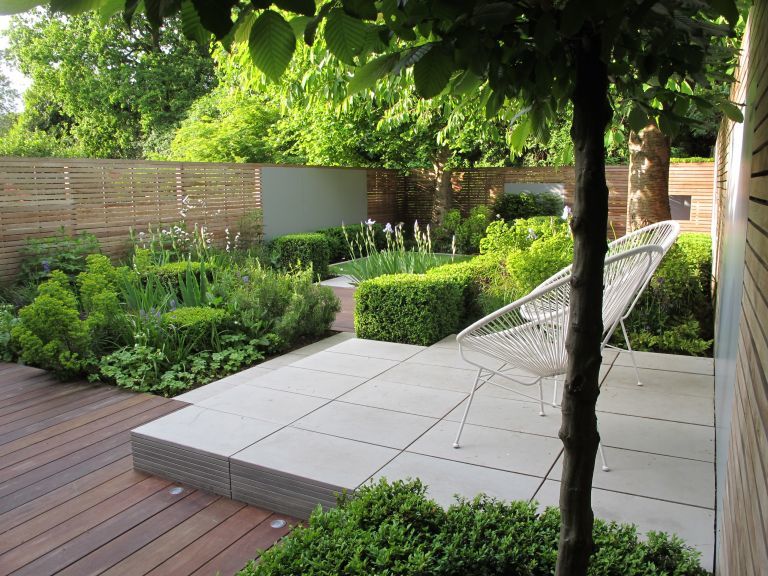 It's important to consider the aspect of your garden and to plant accordingly if you want plants to thrive. 'People often worry about having a north facing or shady garden but a few well-chosen plants can transform even the darkest corner into a gorgeous haven,' says garden designer Fiona Lamb, who trained at Capel Manor.

The right plants can add a luminous touch to a shady space. 'Consider using shade tolerant plants with white flowers to illuminate a dark corner such as Tiarella 'Spring Symphony' or Anemone ' Honorine Joubert',' suggests Fiona. Think also about using interesting foliage to add drama, such as the majestic leaves of Brunnera macrophylla 'Alexanders Great'.

If your garden is dark as it's overlooked or shady because of its aspect turn this into a positive by matching the correct plants with these particular growing conditions to create a striking display.


Mistake 5: Forgetting to spotlight your plants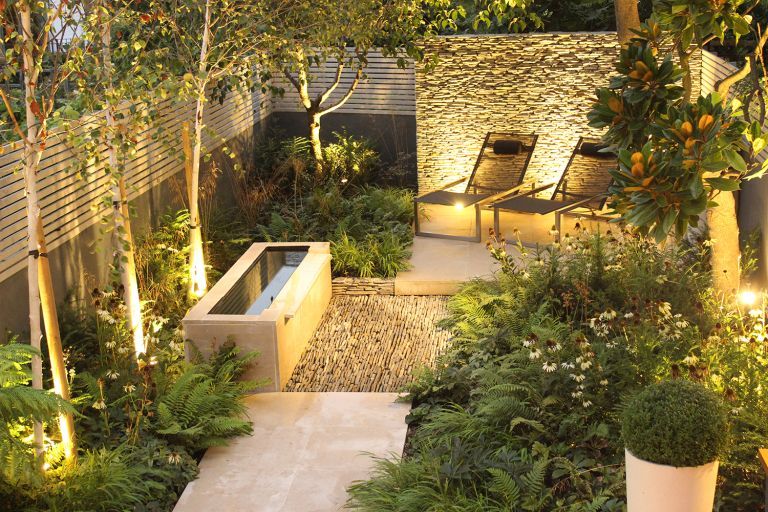 Plants take on an architectural quality when up-lit, adding a magical touch to create a look that's very different from daytime. Discreetly placed lighting planned at the design stage adds drama to planting, enhancing it in the evening as well as during the winter months so you can still enjoy your plants from the house when you're not out in the garden so much. It adds a high-end feel to your garden design too.

Choose up-lights that are either recessed in the ground or set on moveable spikes as these are ideal for illuminating plants and can be shifted to suit the mood. The light diffuses up through the plants to cast sculptural shadows against the backdrop of a wall or fence. 'Subtle garden lighting creates a relaxing ambience,' says garden designer Daniel Shea. 'I always use warm white bulbs, hiding the fittings in among the planting. The best plants for up-lighting are those with a wide leaf canopy, preferably around 2 to 3 metres. If possible they should be evergreen too. This means the up-lit plant becomes a year-round feature.'

Up-lighting also works well to enhance ornamental grasses, bamboo and palms, which all have architectural forms that will create interesting shifting shadows. After all, your carefully curated plant collection deserves to have the spotlight on it.