Roll out the red carpet (or really, the patterned rug) with these spare bedroom decorating ideas. There's no need for a complete overhaul - small touches like a potted plant, fresh throw pillow, or cozy throw can refresh your guest room before company arrives.

Give a dated space a budget-friendly design update by painting the walls, ceiling, or floor (really!), or hang removable wallpaper for instant pep. These makeover ideas will get the job done quickly - and maybe inspire a bedroom makeover of your own.

Before the doorbell rings, clear out any clutter from the guest bedroom and lay out towels, extra blankets, and pillows. Move any fragile knick knacks from the bedside table and swap in some new magazines, plus a carafe of water and drinking glasses. Earn some bonus points by leaving out a list of handy deets, like your home's wifi network and password.

Quickly testing the lights for burnt bulbs or the TV remote for spent batteries wouldn't hurt either. The finishing touch: bringing in a bouquet of fresh flowers, either from the store or snipped from the backyard. With bedrooms like these, expect to see a lot more RSVPs coming your way. Your guests will want to visit again and again - and give you a five-star rating if they could.


1. Little Ledge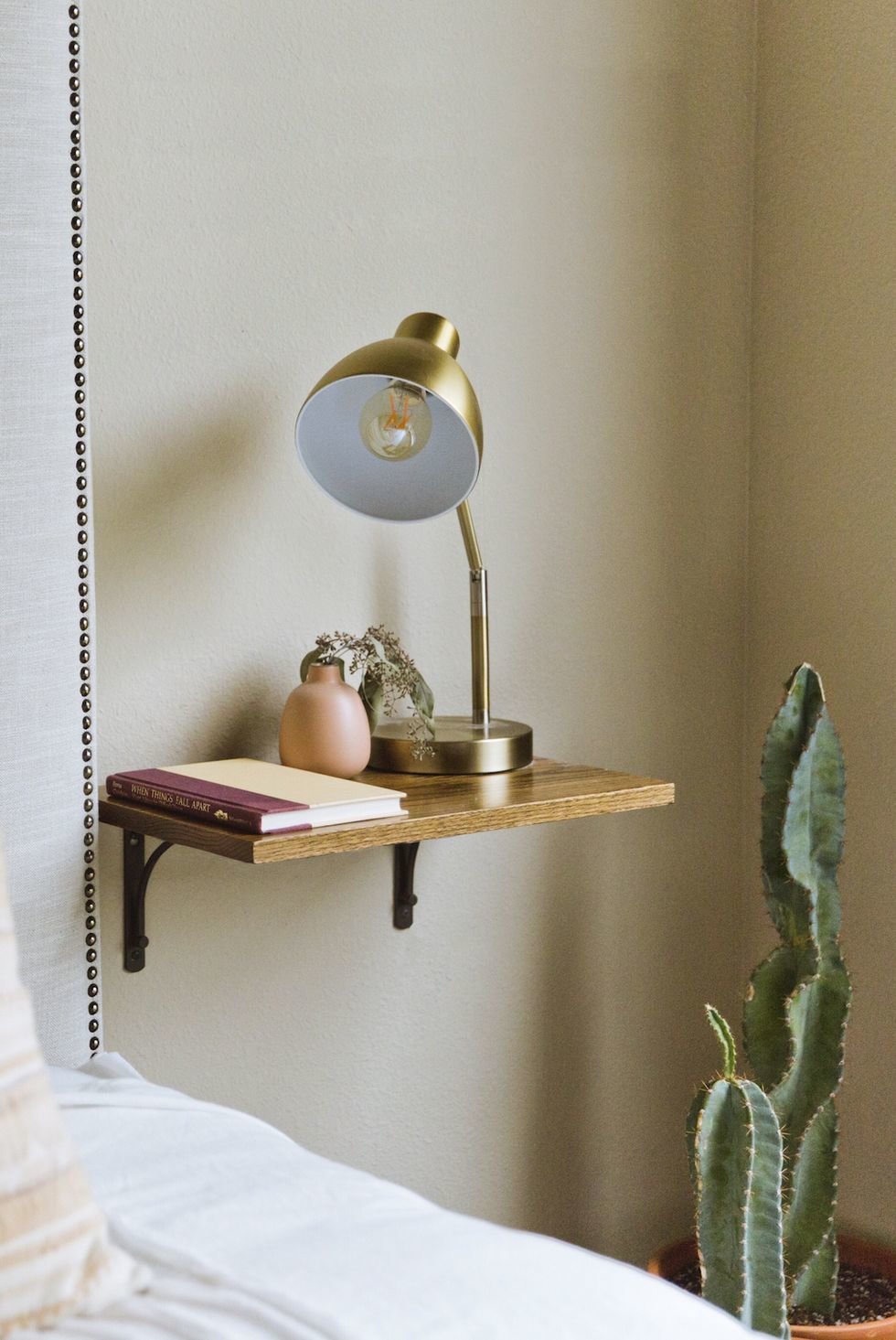 Dealing with cramped quarters? Affix a small shelf next to the bed in lieu of a table. It's all the space you need for a reading light, book, and small bud vase.


2. Lush Plants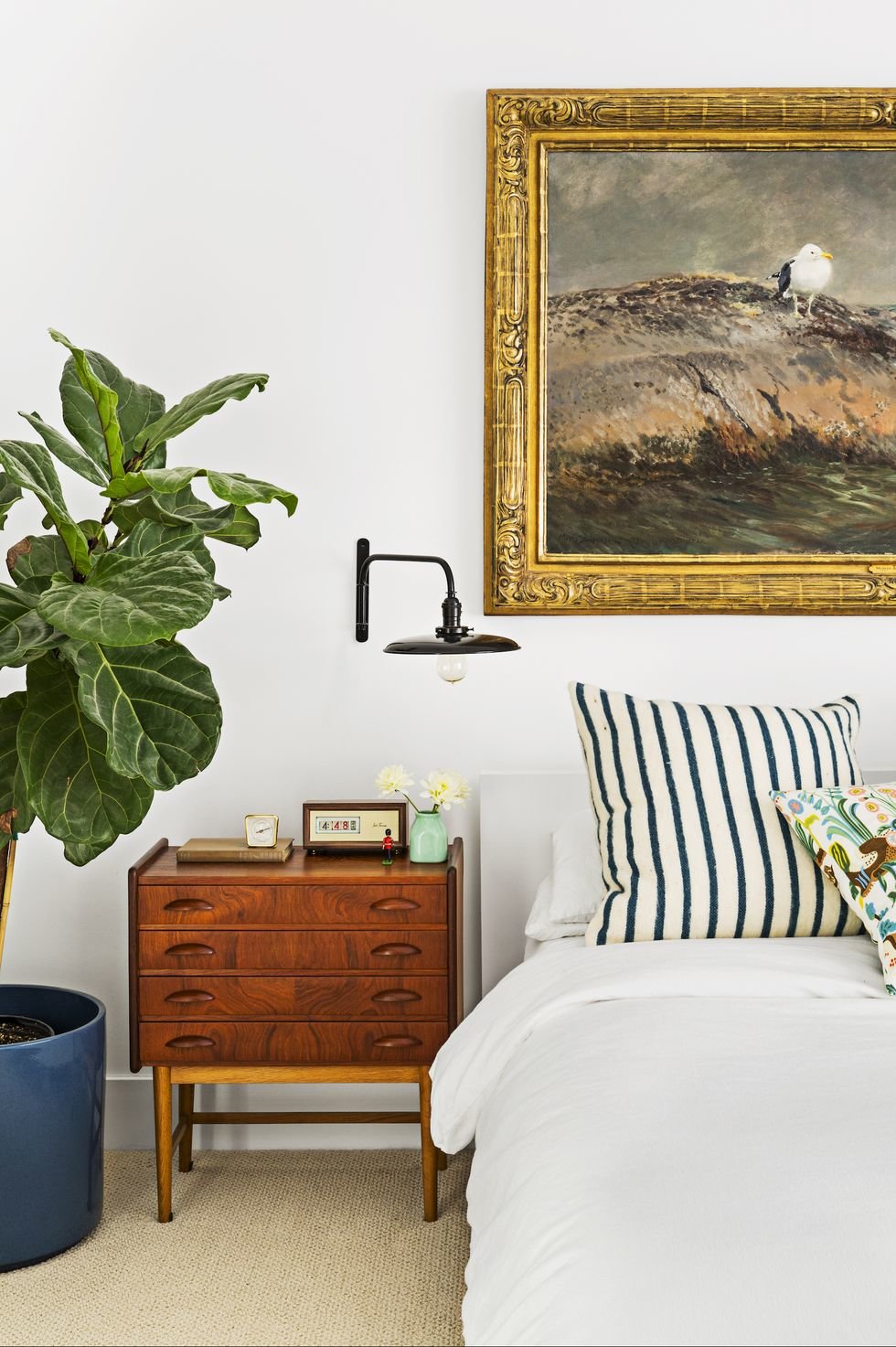 Breathe life into a little-used room with fresh greenery. Potted plants, like this trendy fiddle leaf fig, can relocate to the guest bedroom for the weekend as a part of a five-minute makeover.


3. Trendy Pillows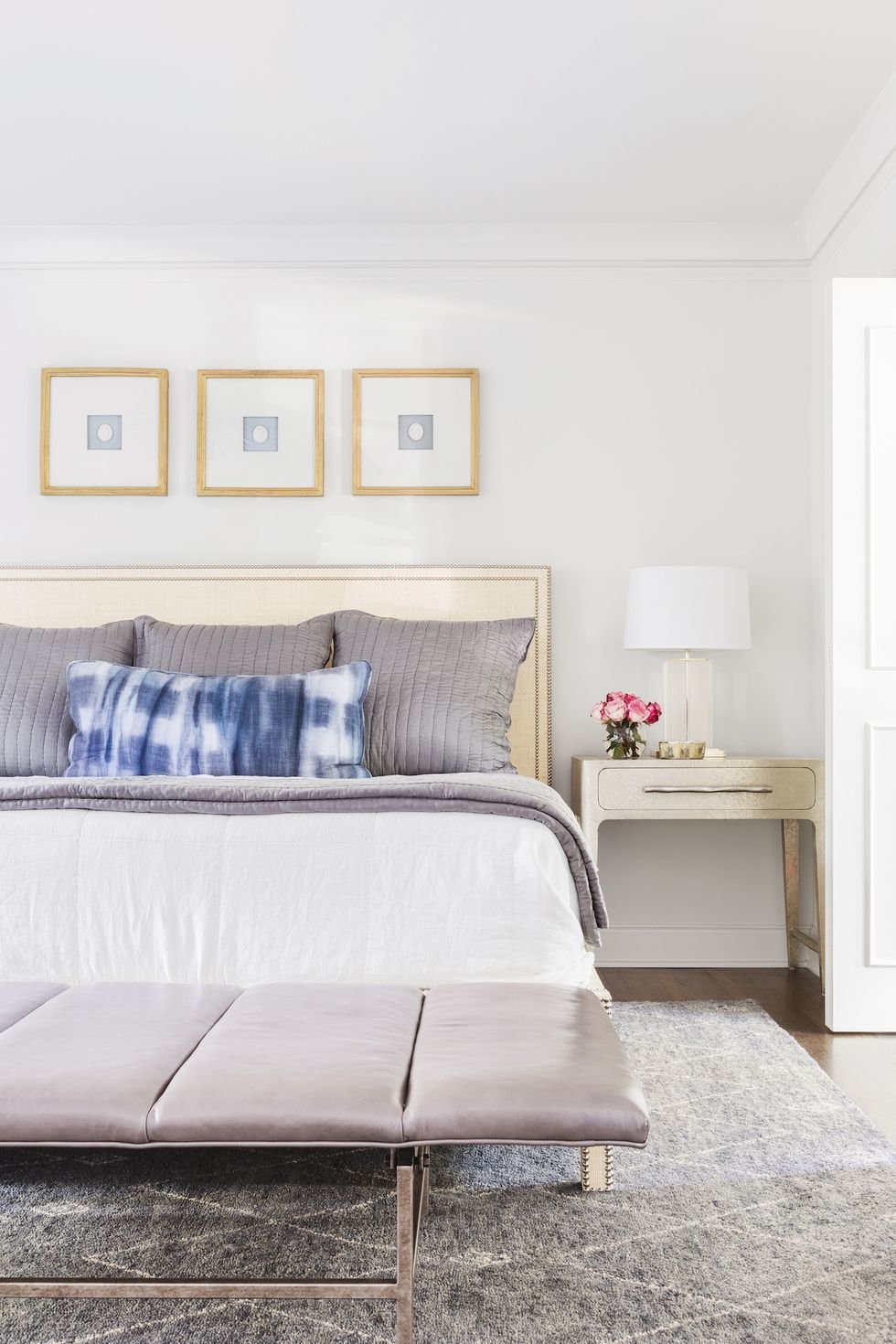 A fresh throw pillow (such as this shibori lumbar cushion) adds instant pizzazz to an otherwise neutral room, like this one designed by Mel Bean, without the commitment of a new piece of furniture or a total makeover.


4. DIY Headboard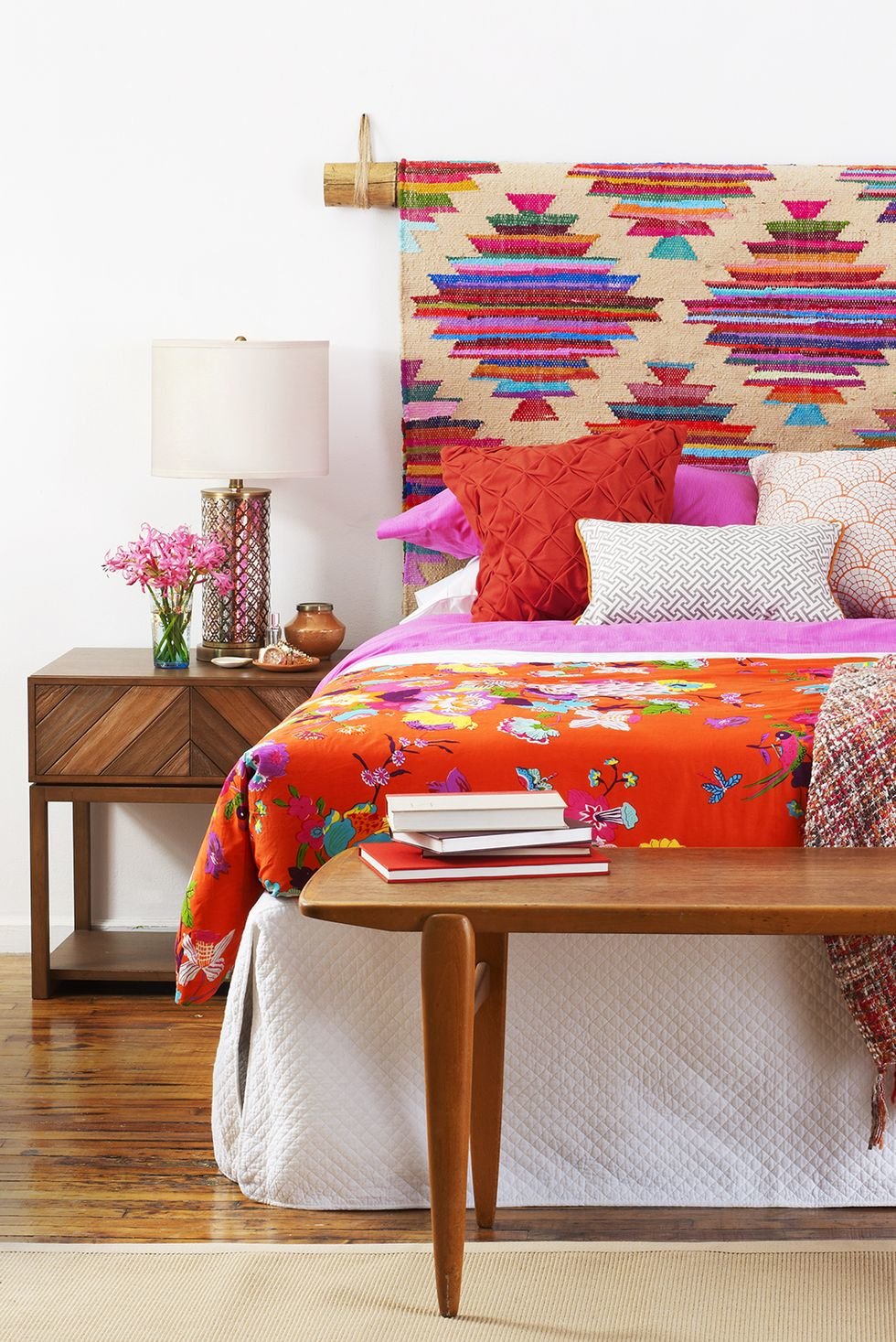 Here's a quick way to add texture to any bedroom: Use a sturdy dowel, curtain rod, or (as seen here) bamboo pole to hang a colorful rug as a headboard. Then mix in rustic wood elements like a bench and bedside table.


5. Layered Rugs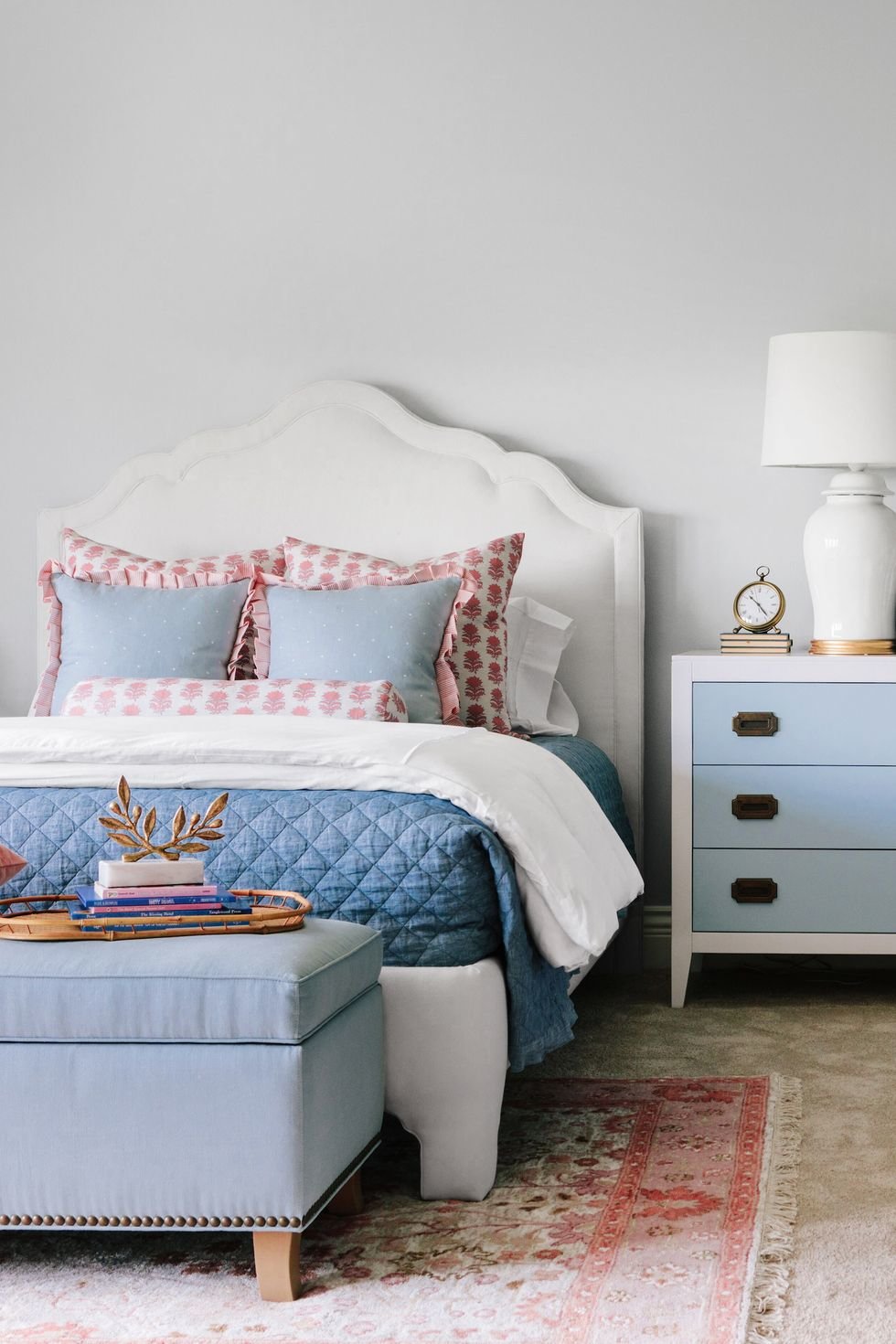 Layering matching pink rugs on top of wall-to-wall carpeting defines the space around the bed while adding another layer of color and pattern to the room, explains designer Bria Hammel.


6. Painted Headboard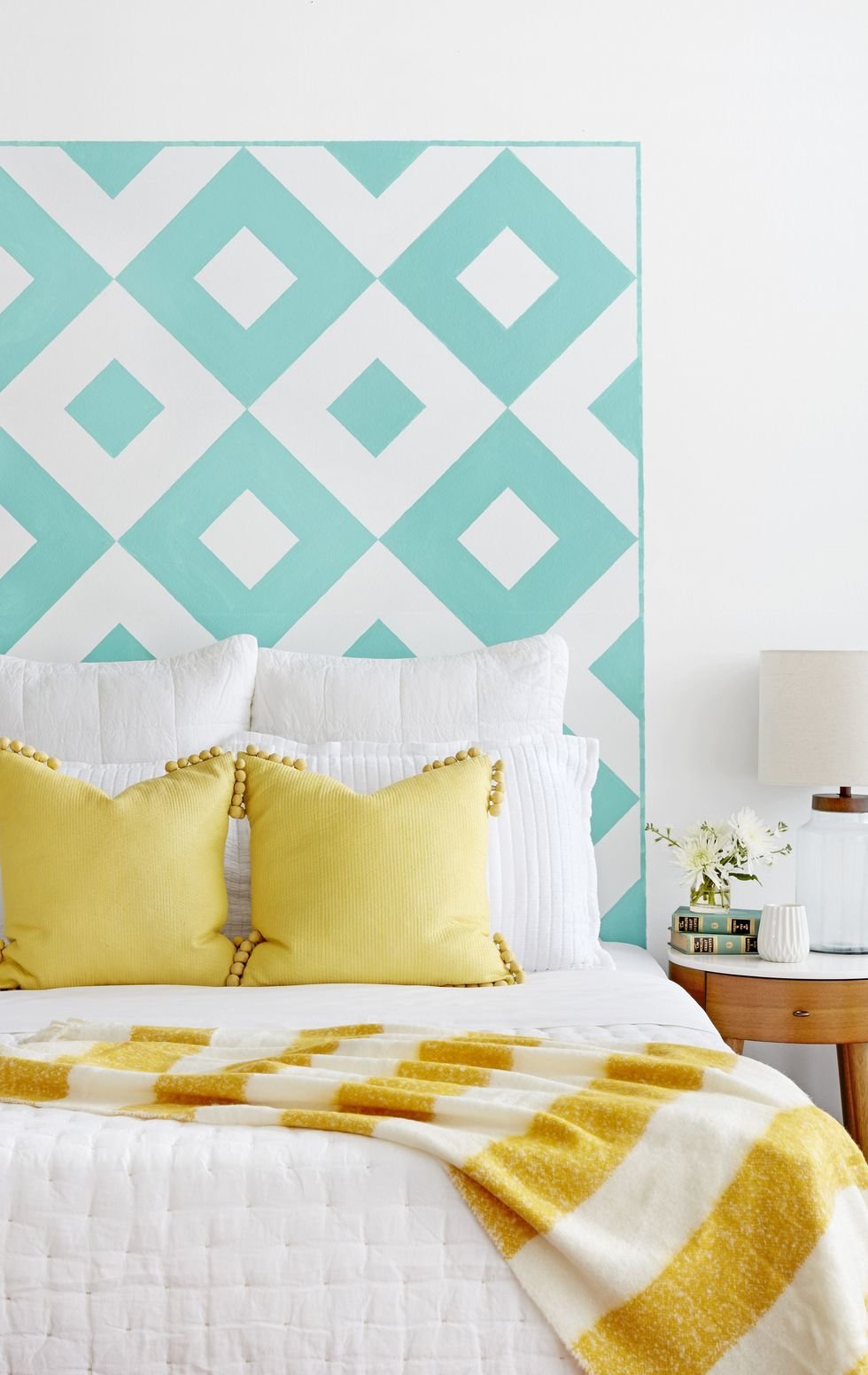 A smidge of leftover paint or a sample-sized can can make an outsized statement on the wall. Use a ruler, level, and painter's tape to mark off a headboard-like section, then put your artistic talents to work.


7. Stocked Bedside Table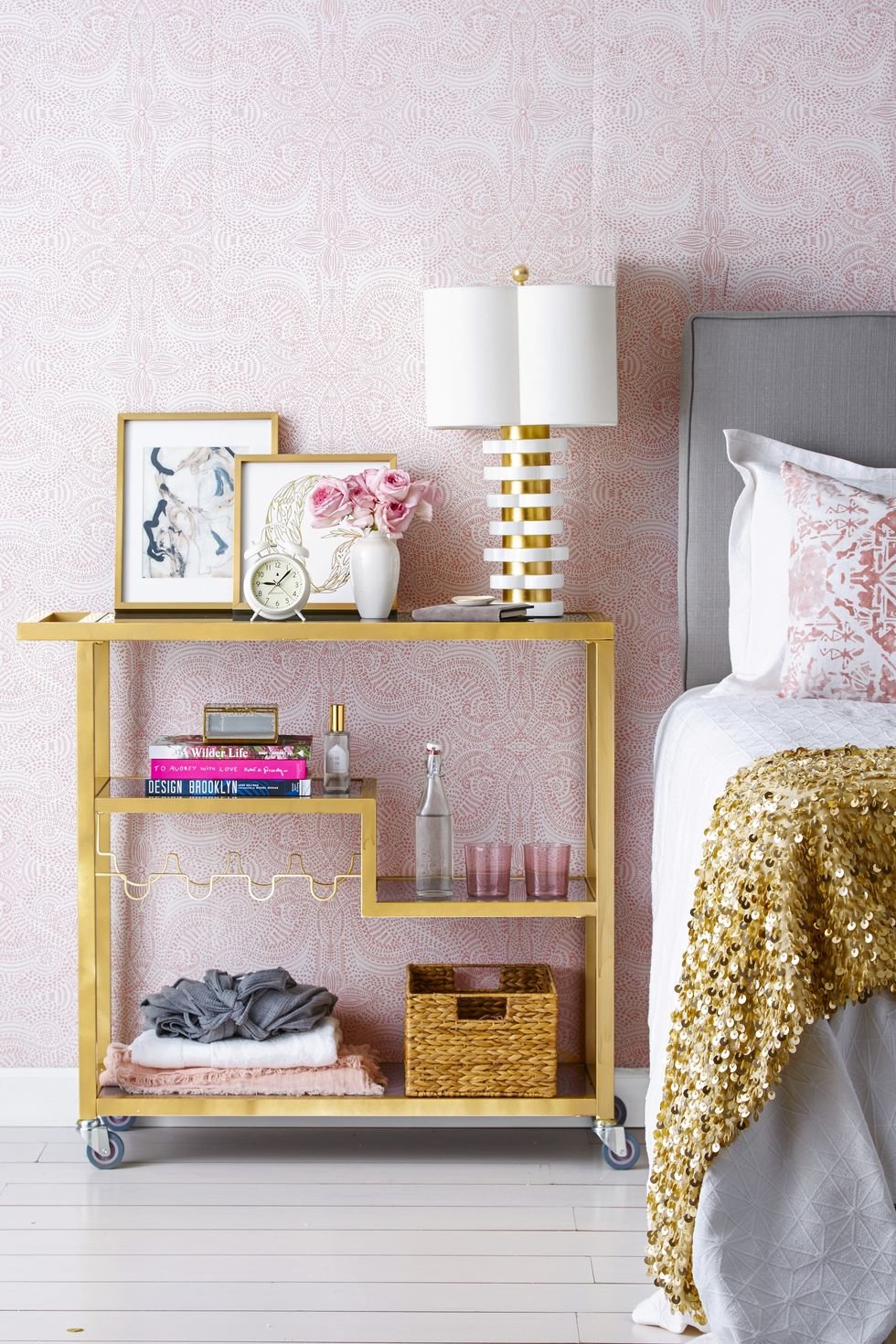 What better way to roll in all of the hosting essentials than with a bar cart? Tiered shelves can hold extra blankets, water glasses, reading material, and fresh flowers.


8. Plush Seating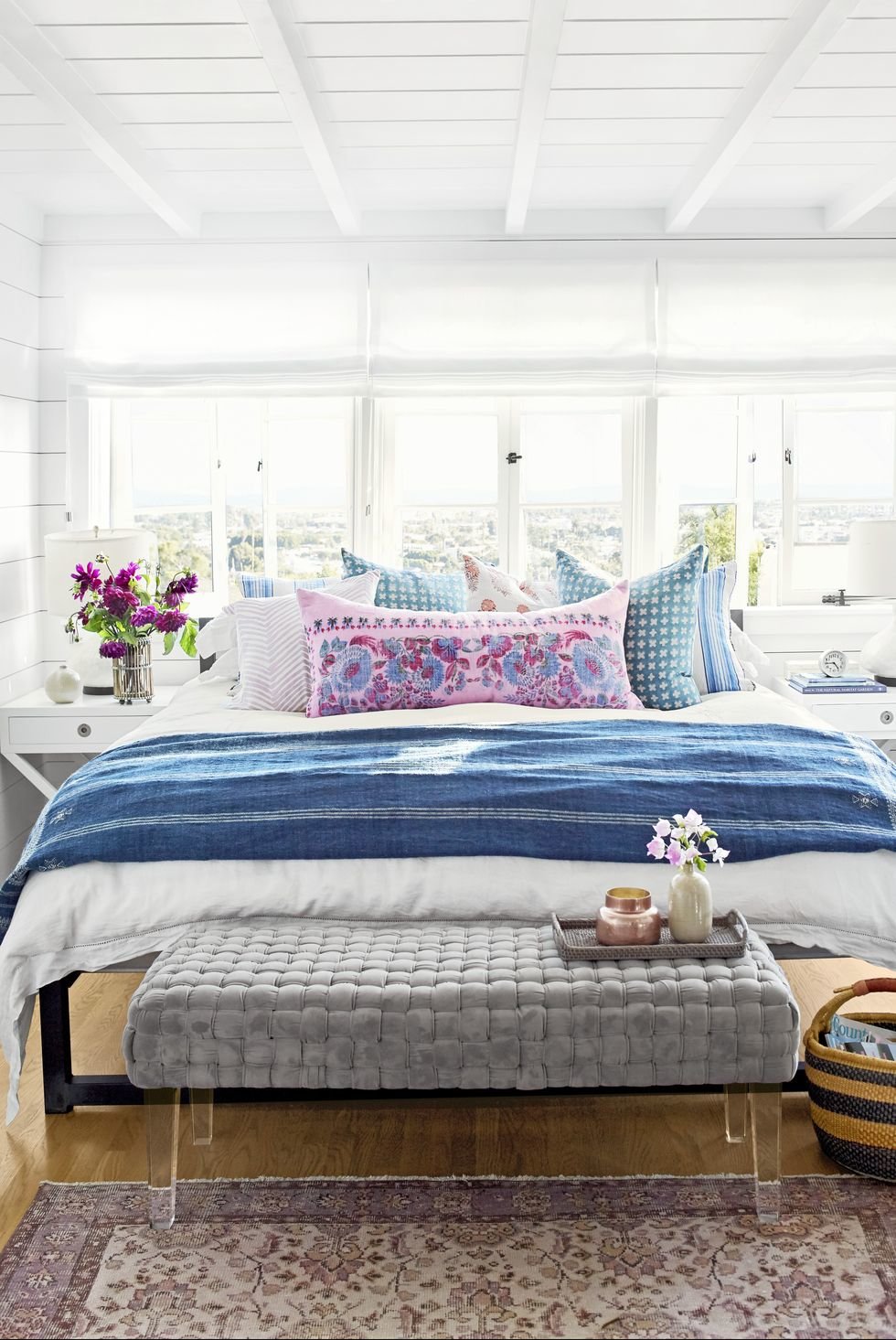 A padded bench at the foot of bed doubles as seating and a spot (that's not the bed or the floor) to place bags. Some ottomans even offer storage for extra bedding.


9. Painted Floors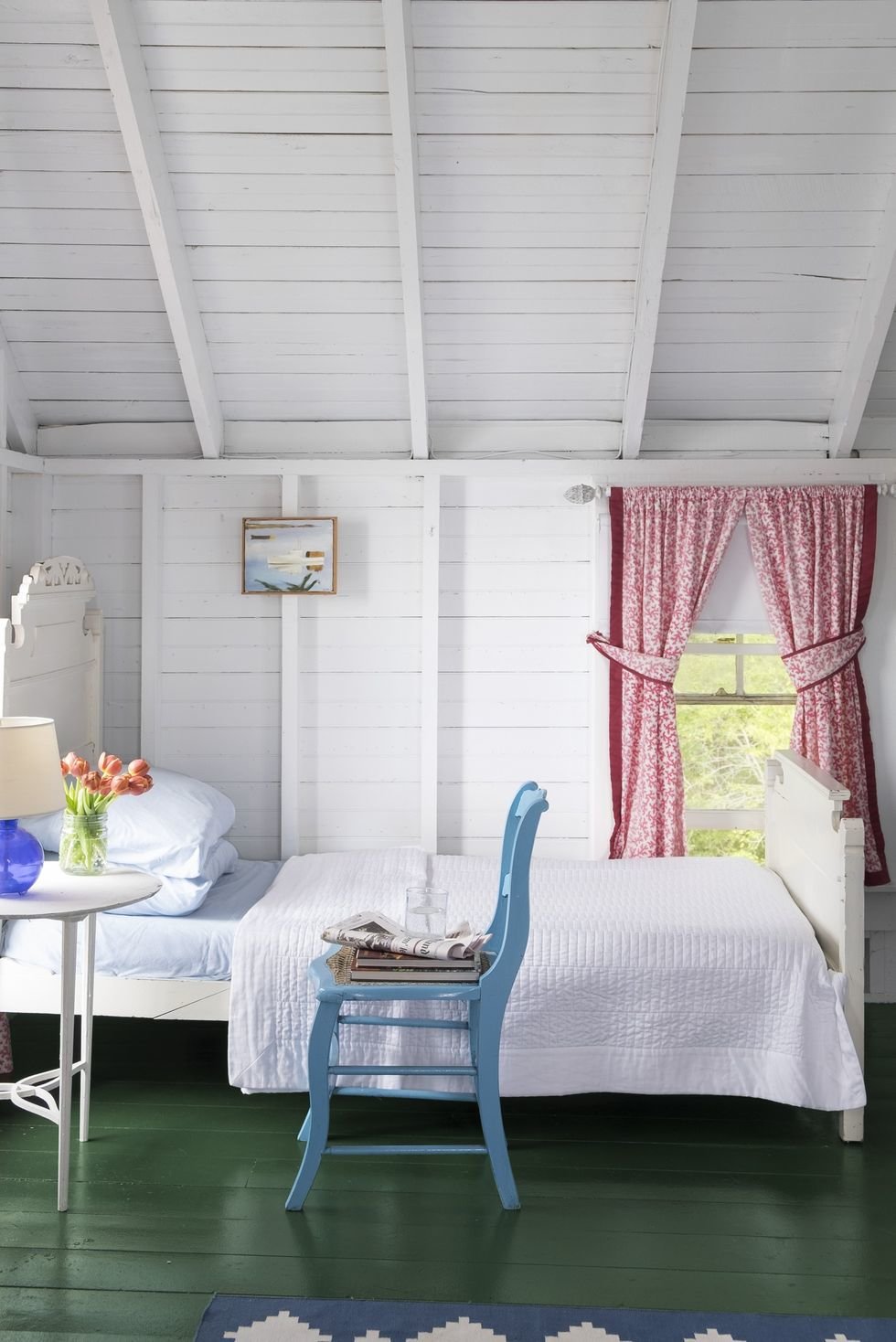 Use your paint rollers on the ground for a change. White walls set off a rich emerald hue in this attic bedroom.


10. Repurposed Headboard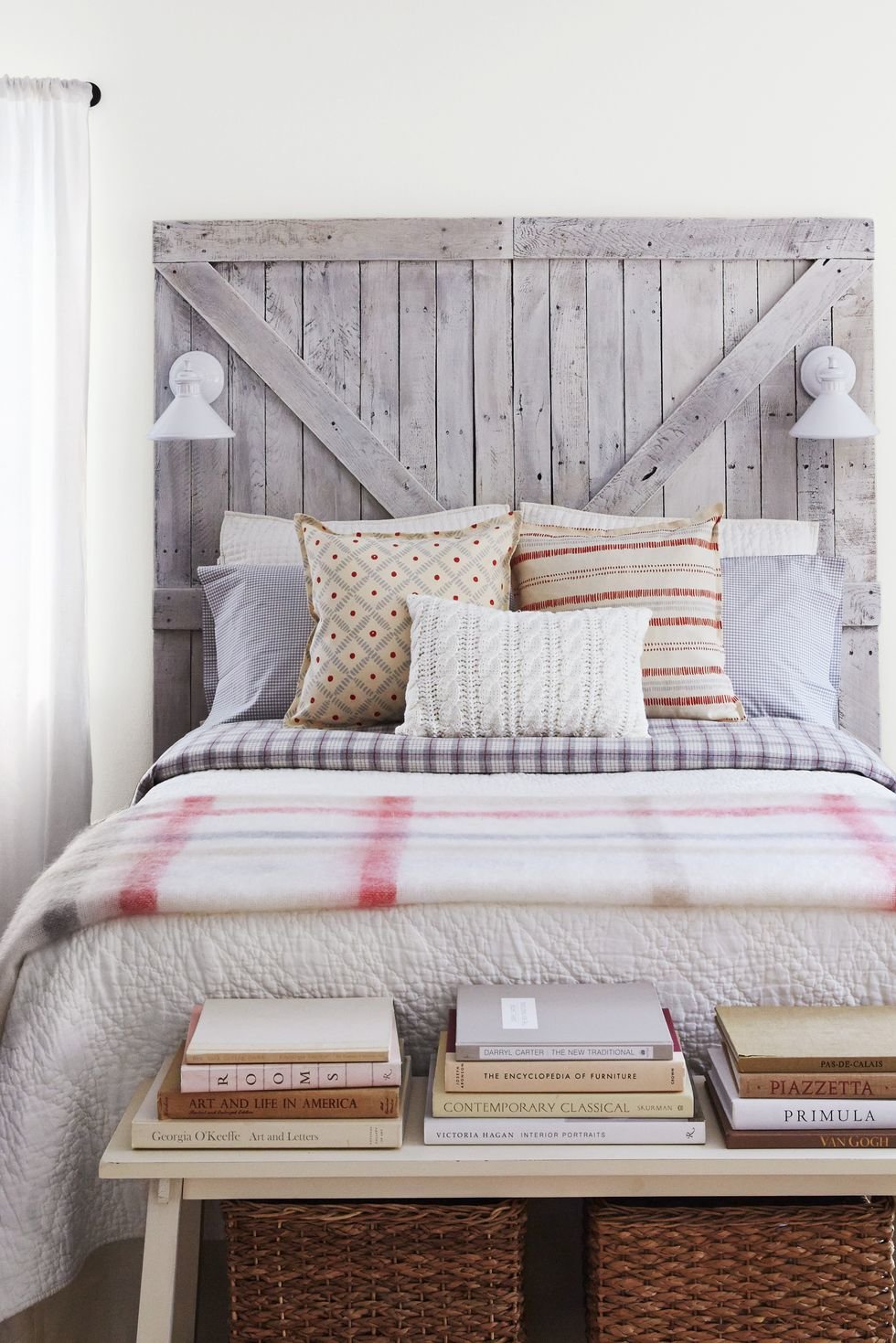 A recycled barn door adds texture to this rustic retreat. Use reclaimed wood panels as a starting point, and then add bedside sconces if you really want a custom piece.


11. Hidden Clutter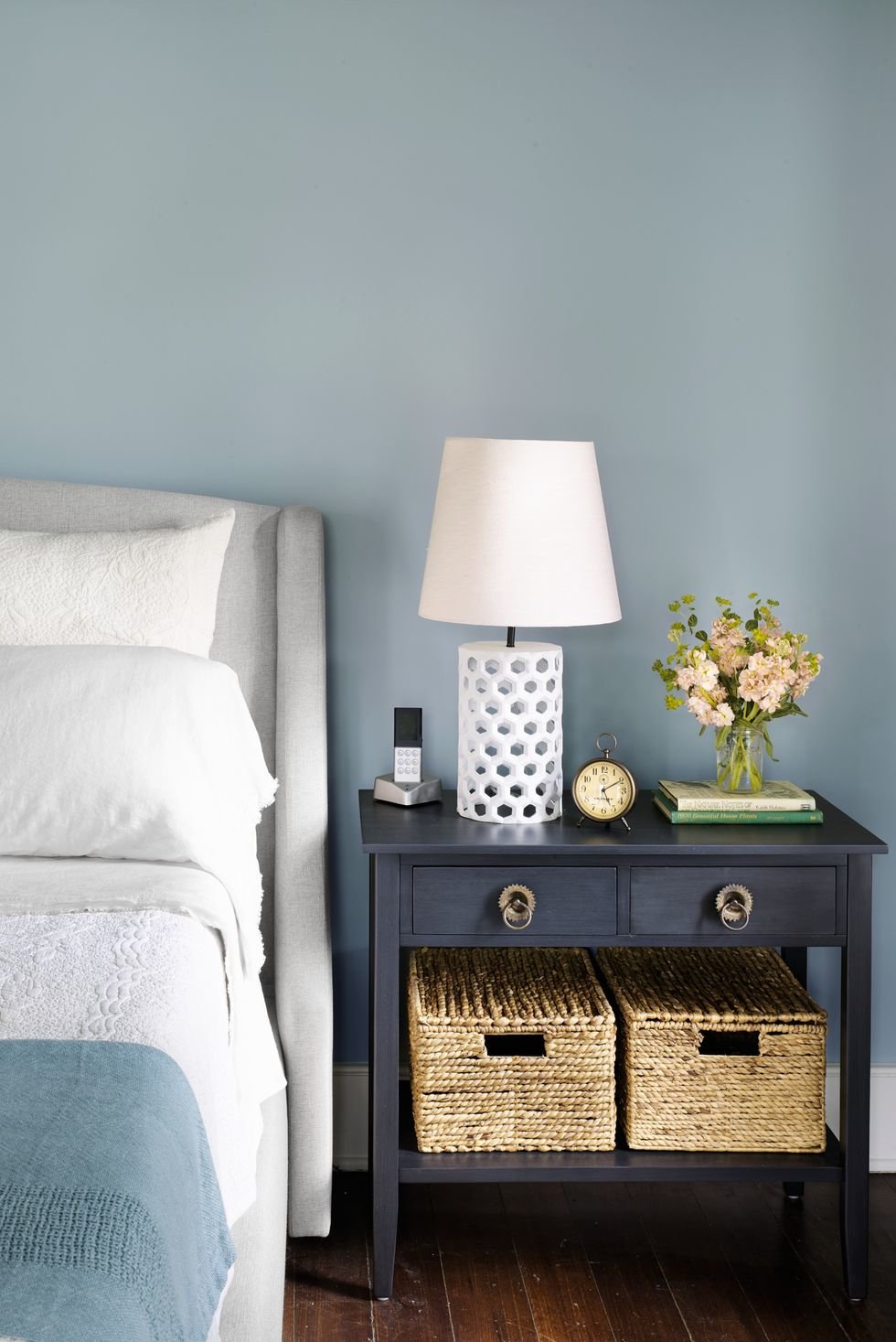 If your guest bedroom doubles as storage space, stash odds and ends in lidded baskets before last-minute company arrives. They'll be none the wiser.


12. Nautical Flair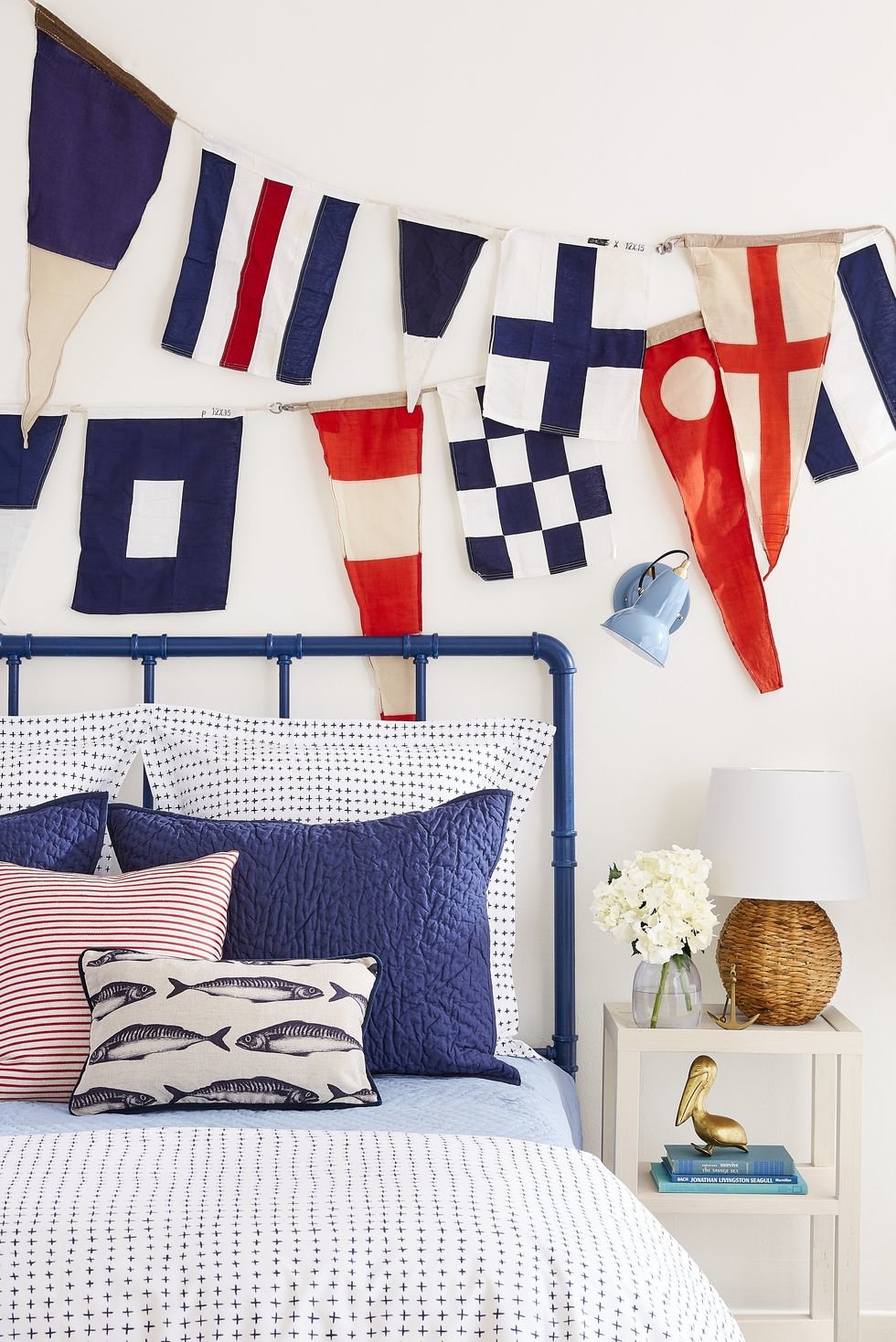 We're loving the freewheeling spirit of these pennants for a beachy guest bedroom. A perfectly placed sconce below facilitates nighttime reading.


13. Two-Tone Accent Wall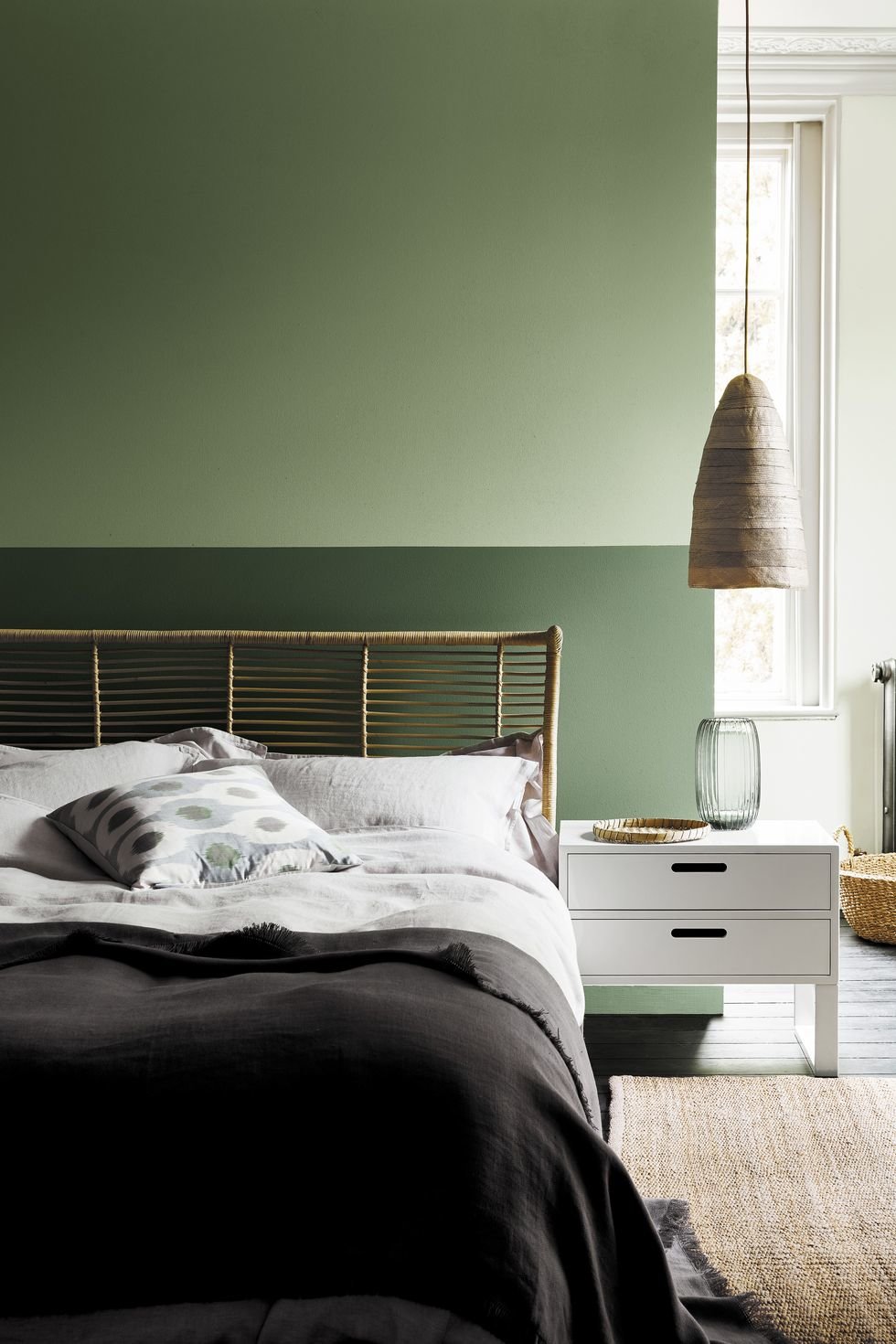 Make a dramatic change with a few paint cans and some painter's tape. Roll a darker color on the bottom half of the wall and save a lighter hue for the top portion to draw the eye upward. Pro tip: Use two shades on the same swatch card for a no-fail pairing.


14. Cozy Lagom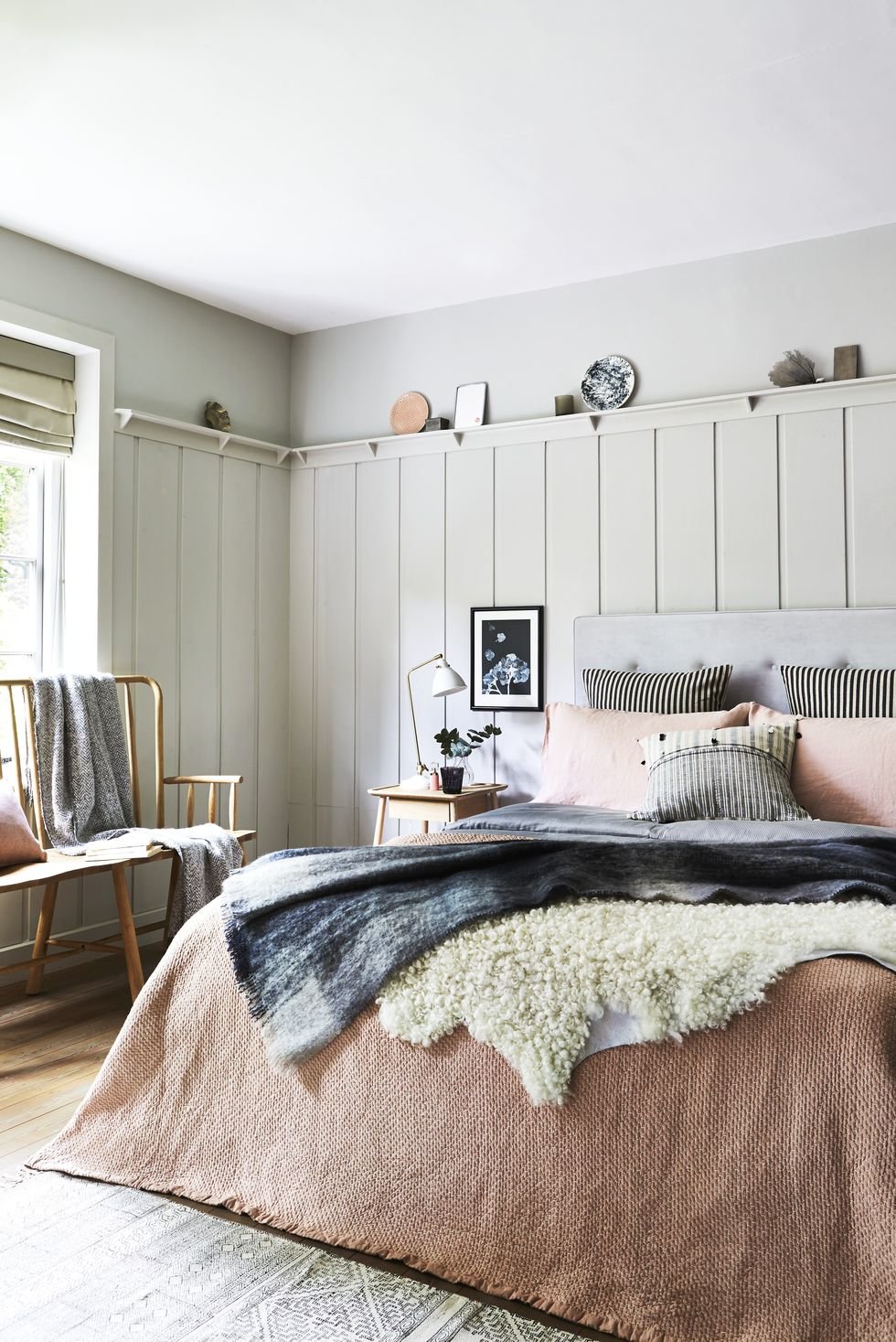 Sure, you've heard of hygge, but have you tried lagom? The Swedish principle of having just enough translates to cozy decor with warm textures, pink-tinted neutrals, and huggable pillows.


15. Painted Ceiling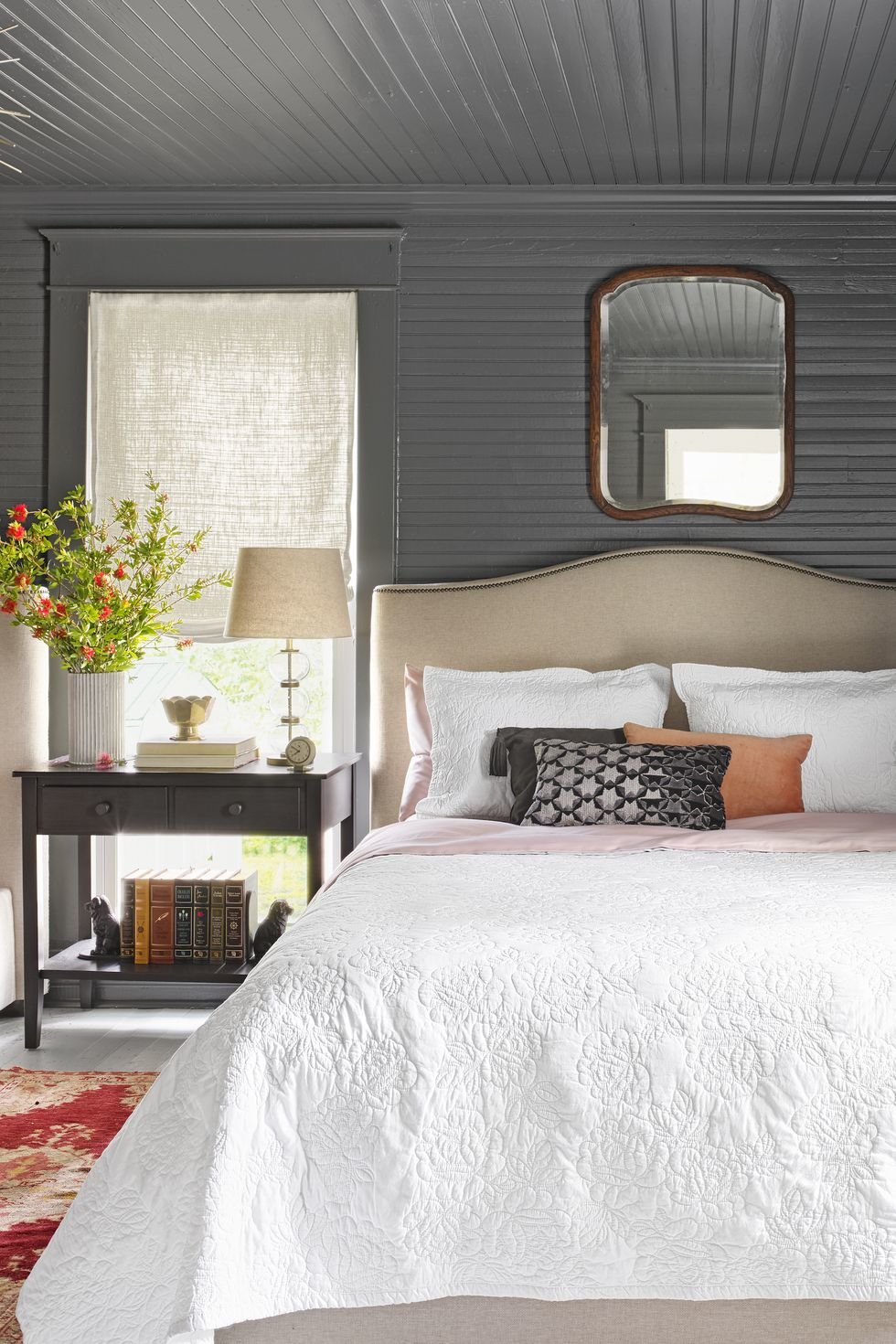 The room feels chicer when covered from top to bottom in the same warm shade of gray. With a dark color like this, leave bedding light and bright to keep the space from seeming cave-like.


16. Scenic Mural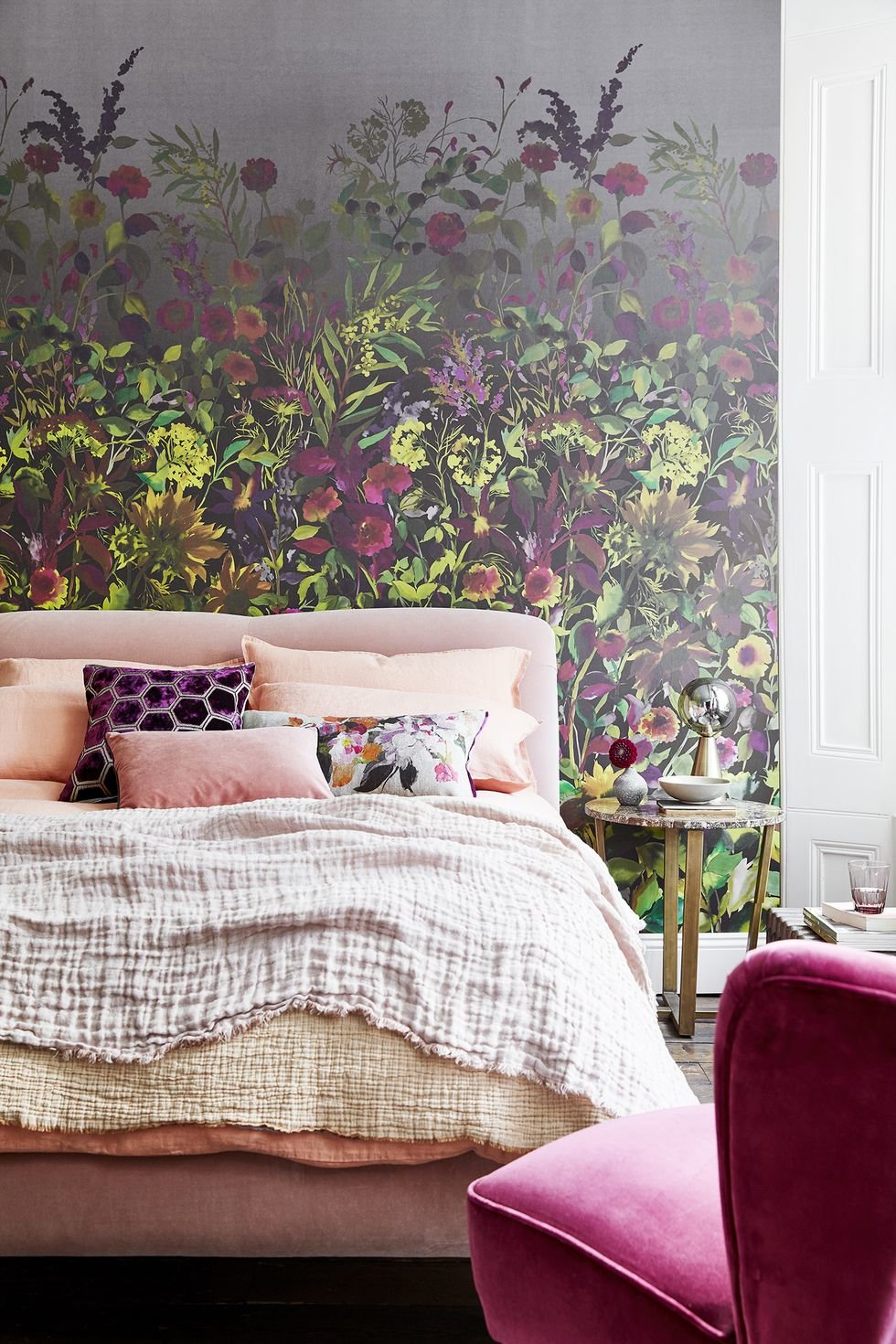 Forget commissioning an artist for the job. You can now browse through dozens of peel-and-stick styles, whether you gravitate towards floral or geometric designs.


17. Bright Linens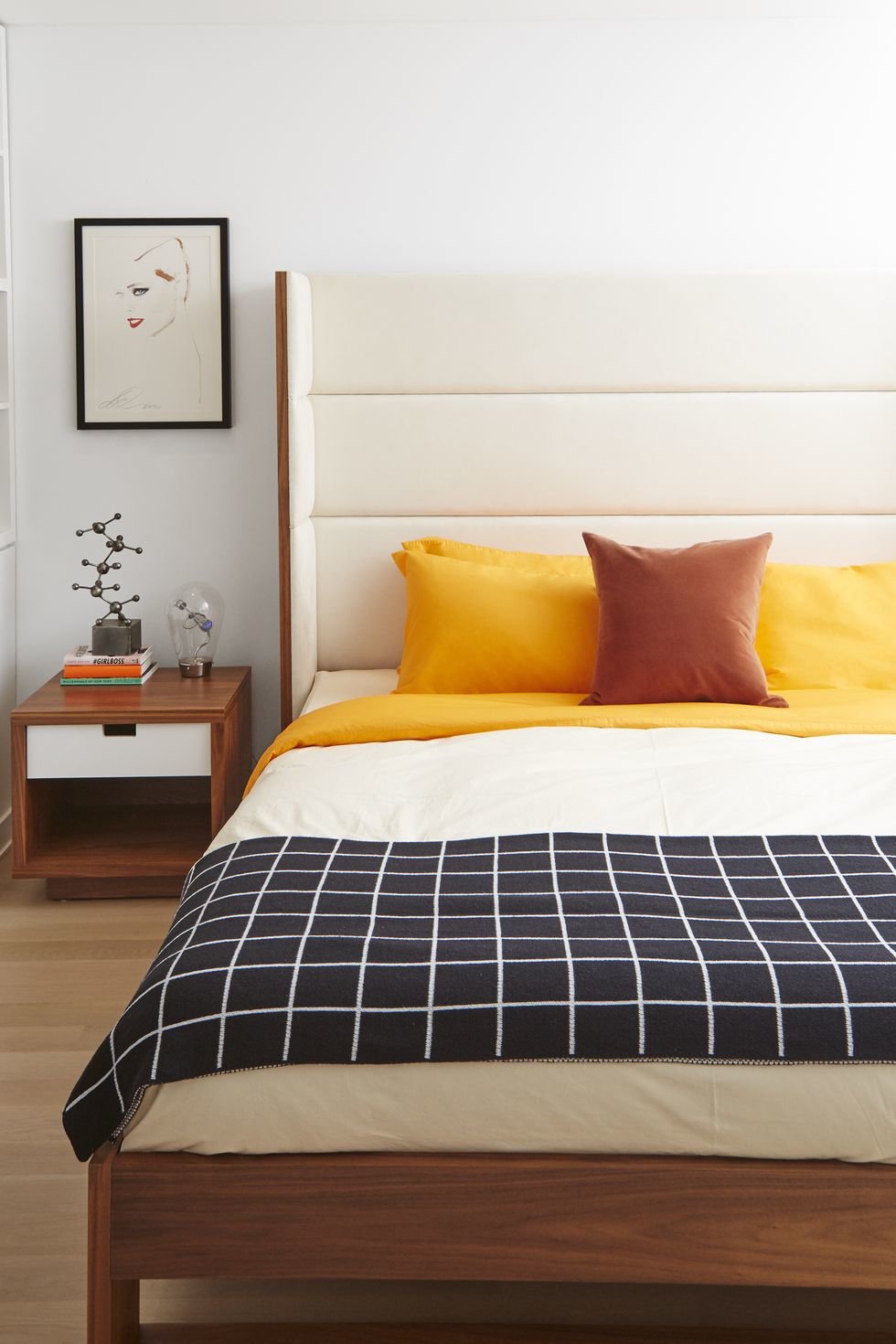 Cheery yellow sheets bring all the color you need to a neutral-filled room. (And they're the easiest to find in the linen closet, too!)


18. Dividing Screen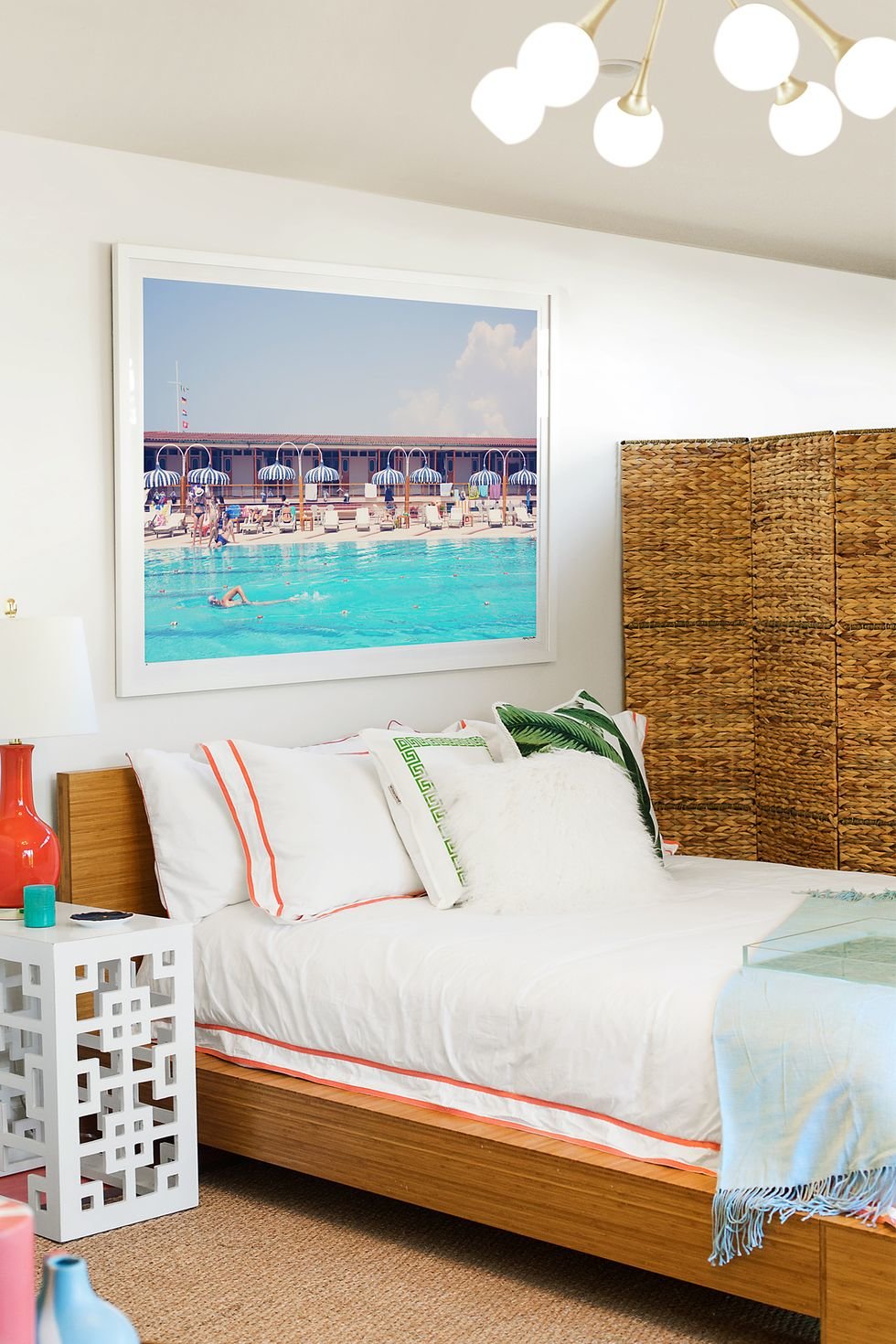 Divvy up cozy sleeping quarters with a folding screen. A natural texture like rattan also sets off bright accents and accessories.


19. Many Mirrors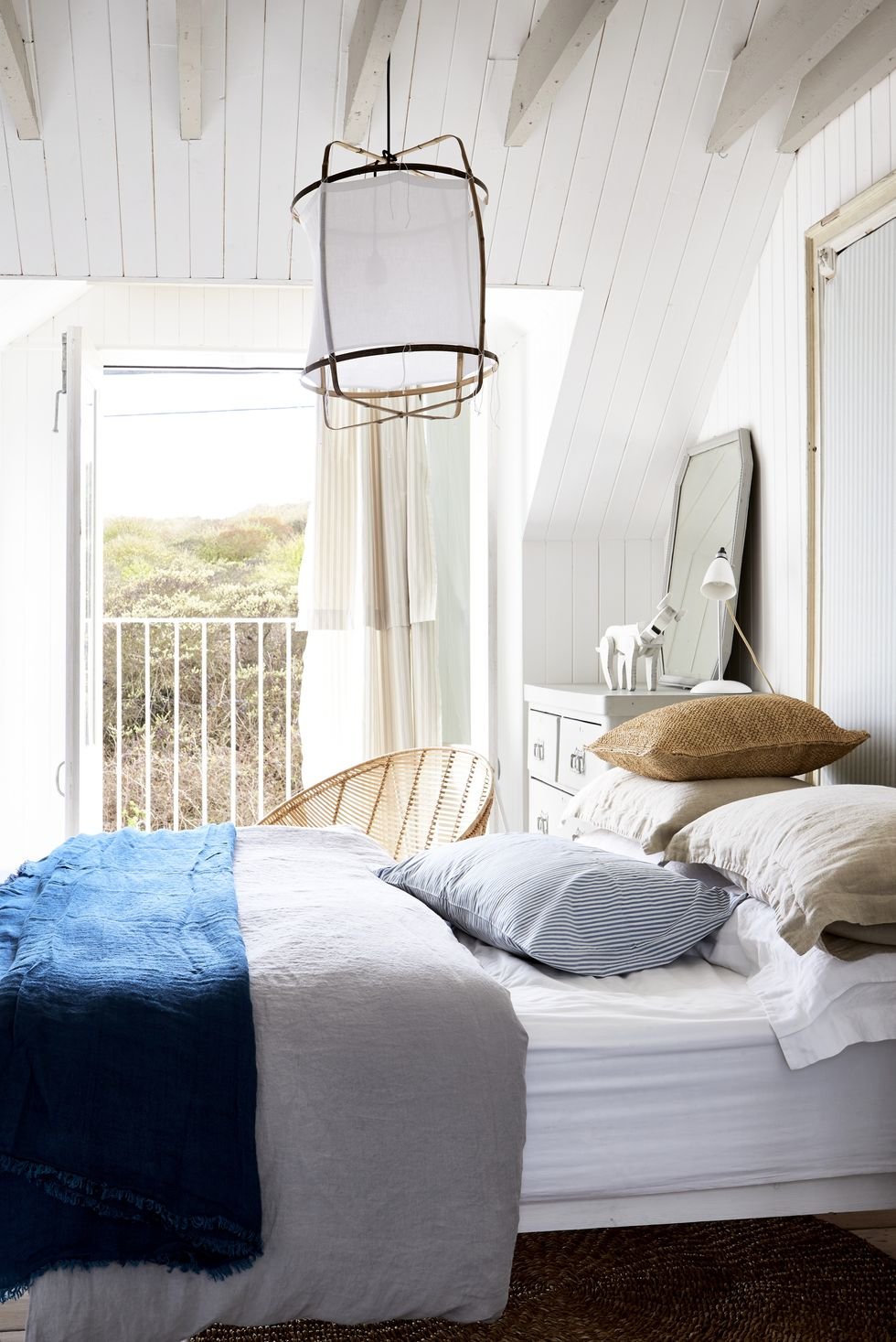 This design secret is an oldie but a goodie. Bringing in more reflective surfaces will bounce light around the room, making it appear bigger and brighter.


20. Bold Wallpaper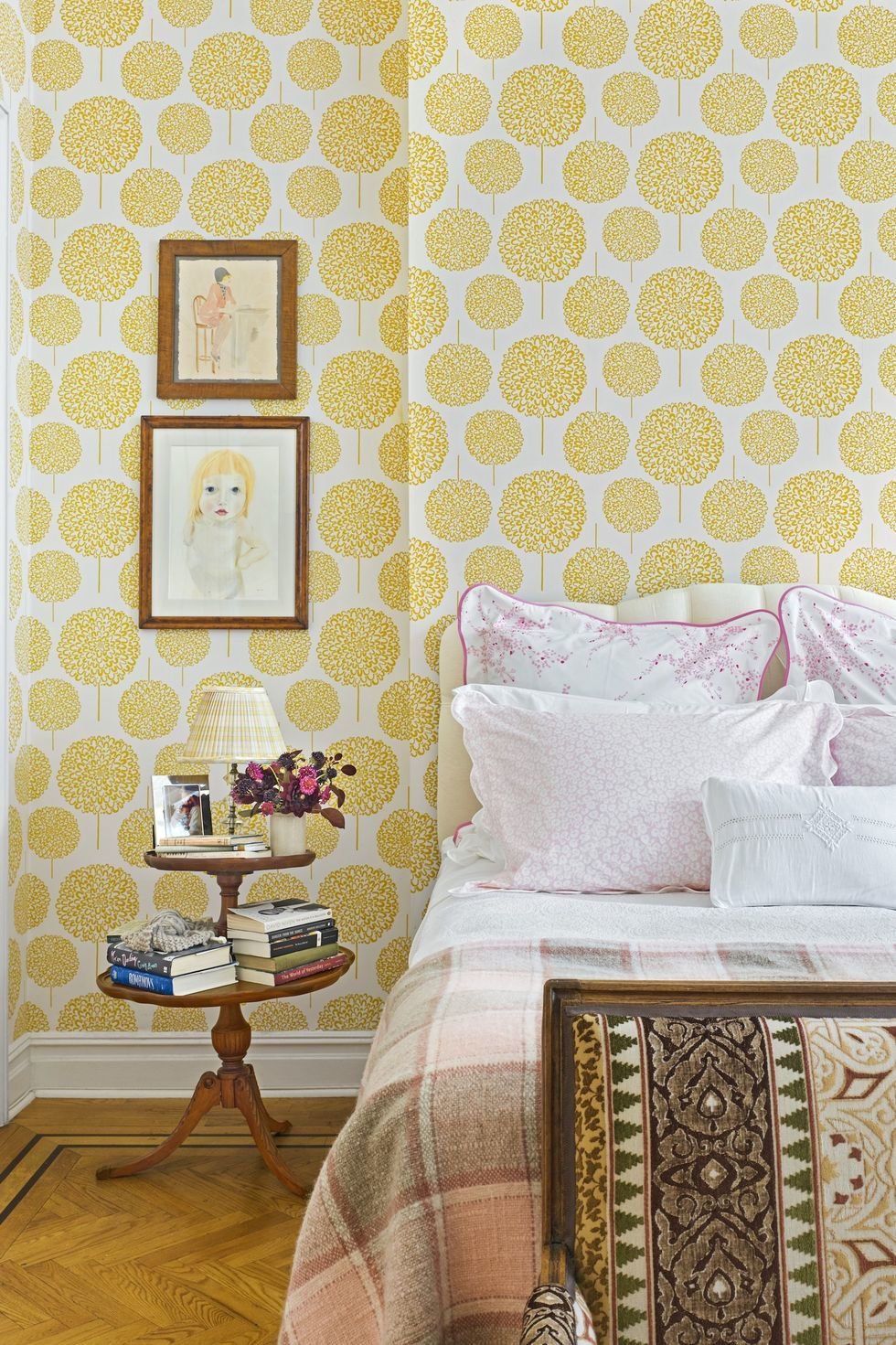 It's not your everyday space ... so what better opportunity is there to go big on a pattern or hue you love? A cheery botanical print on the walls can help any visitor feel at home.