Singapore-based Nestron designed the Cube Two prefab to comfortably accommodate a family of four-and the resulting dwelling is as futuristic as it is practical. Wrapped in galvanized steel that can withstand extreme heat and natural disasters, the 279-square-foot home-which features curved edges, built-in furnishings and voice-controlled tech-can be shipped anywhere in the world, and it's designed to arrive move-in ready.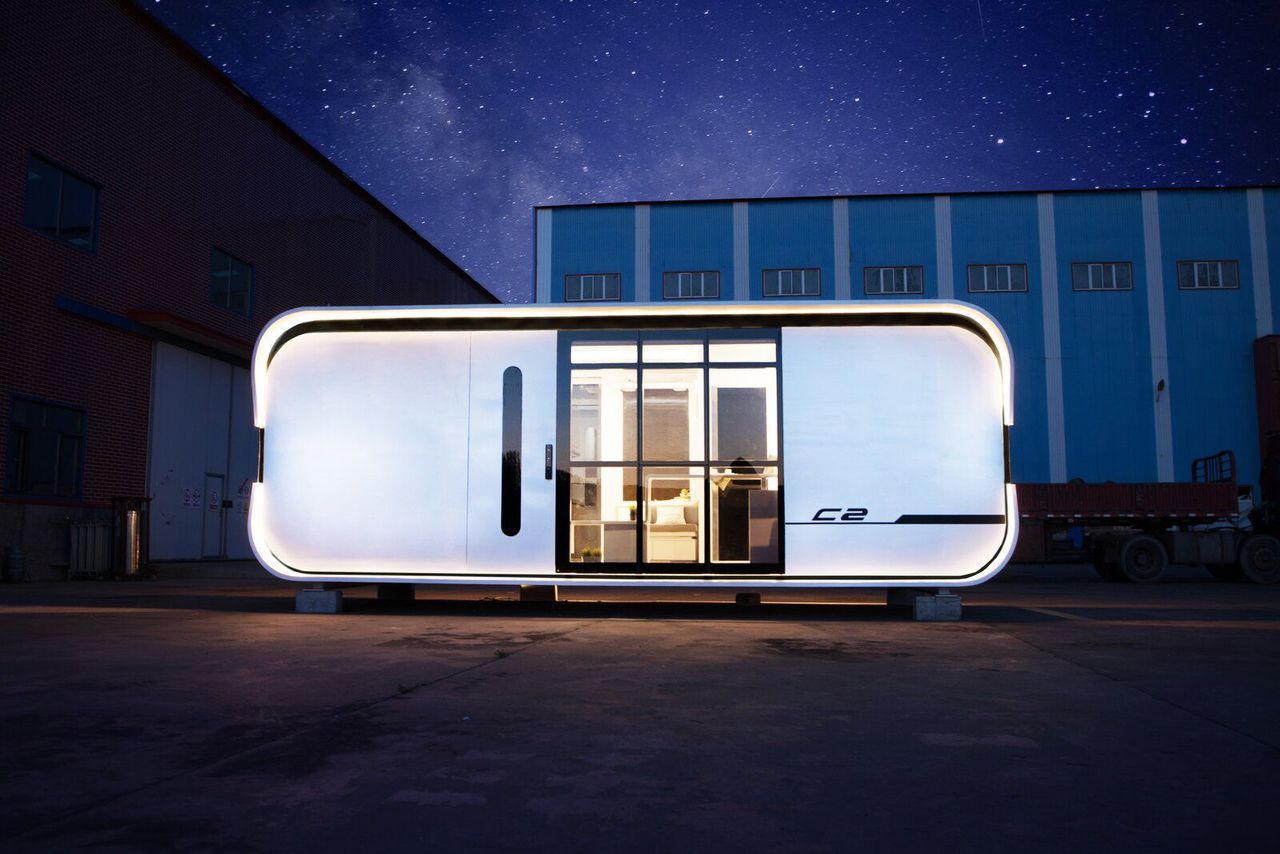 Nestron's 279-square-foot, prefabricated Cube Two home is clad with galvanized steel.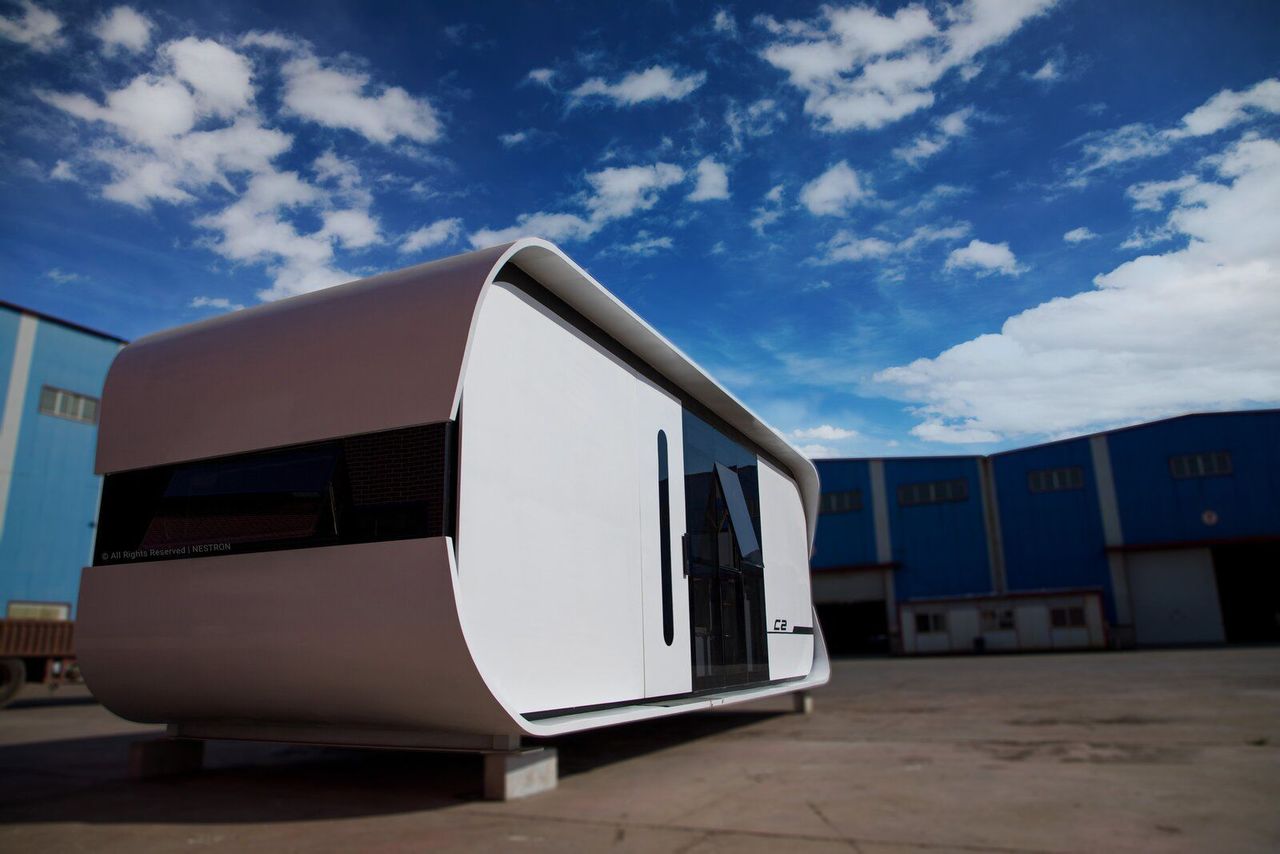 The Cube Two tiny home is wrapped with bright-white curved steel, which provides durability and a space-age aesthetic.

"Our basic setup comes with built-in piping, sewage, lighting, and an electrical system-just like a normal-size house does," says TzeYan Law, Nestron's media representative. "And it's fully furnished with specialized built-in furniture that fits the curved edges and maximizes interior space."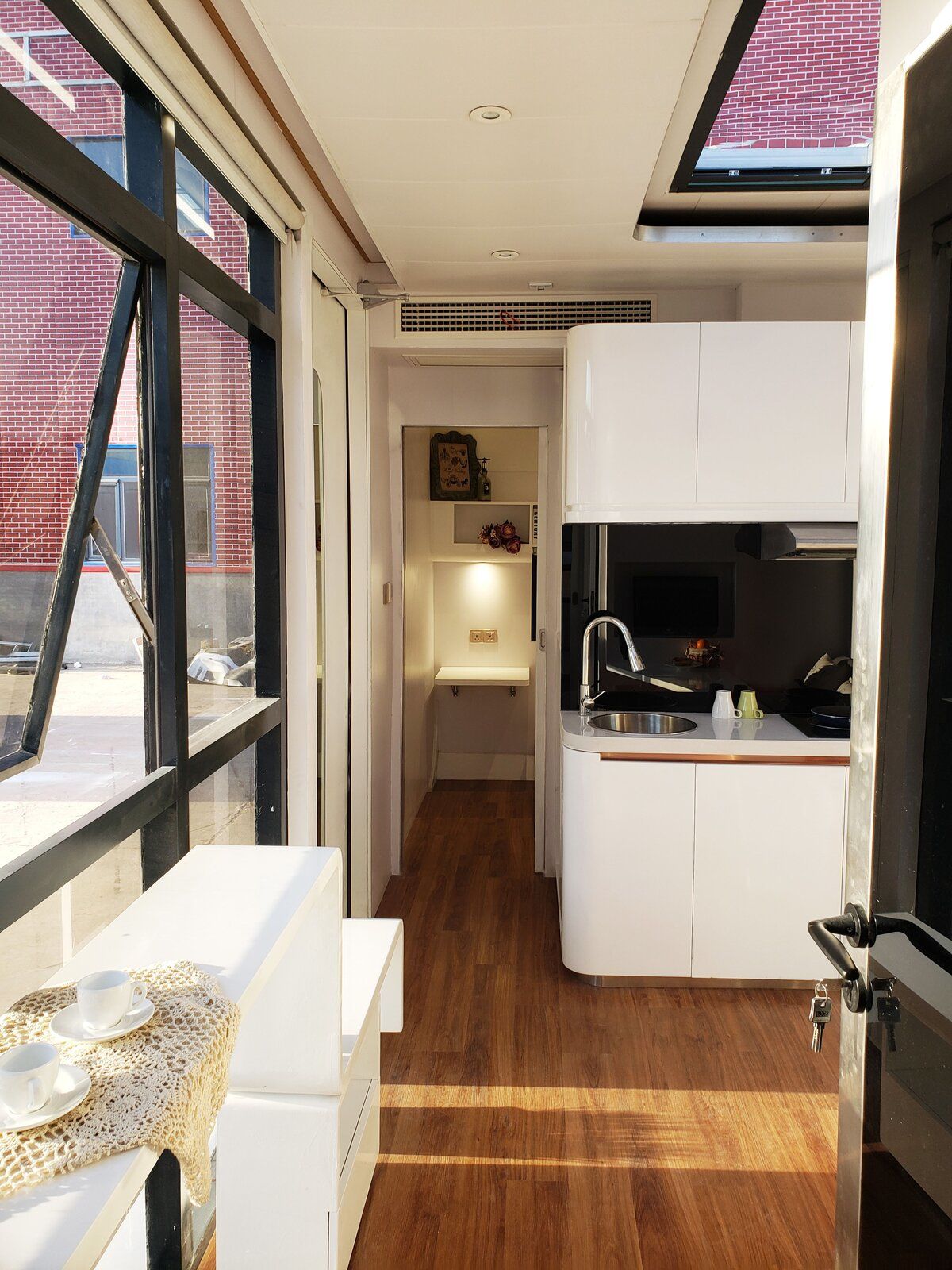 The open-plan kitchen/dining/living area is outfitted with compact, built-in furniture.

Nestron's design team arranged the interior of Cube Two with an open-plan kitchen/dining/living space that's flanked by two bedrooms. Skylights in the living area and the bedrooms follow the curvature of the ceiling, flooding the rooms with natural light that bounces off the white steel walls. "The curved skylight gives a sleek, modern aesthetic and helps to shed moisture and fallen leaves," Law says.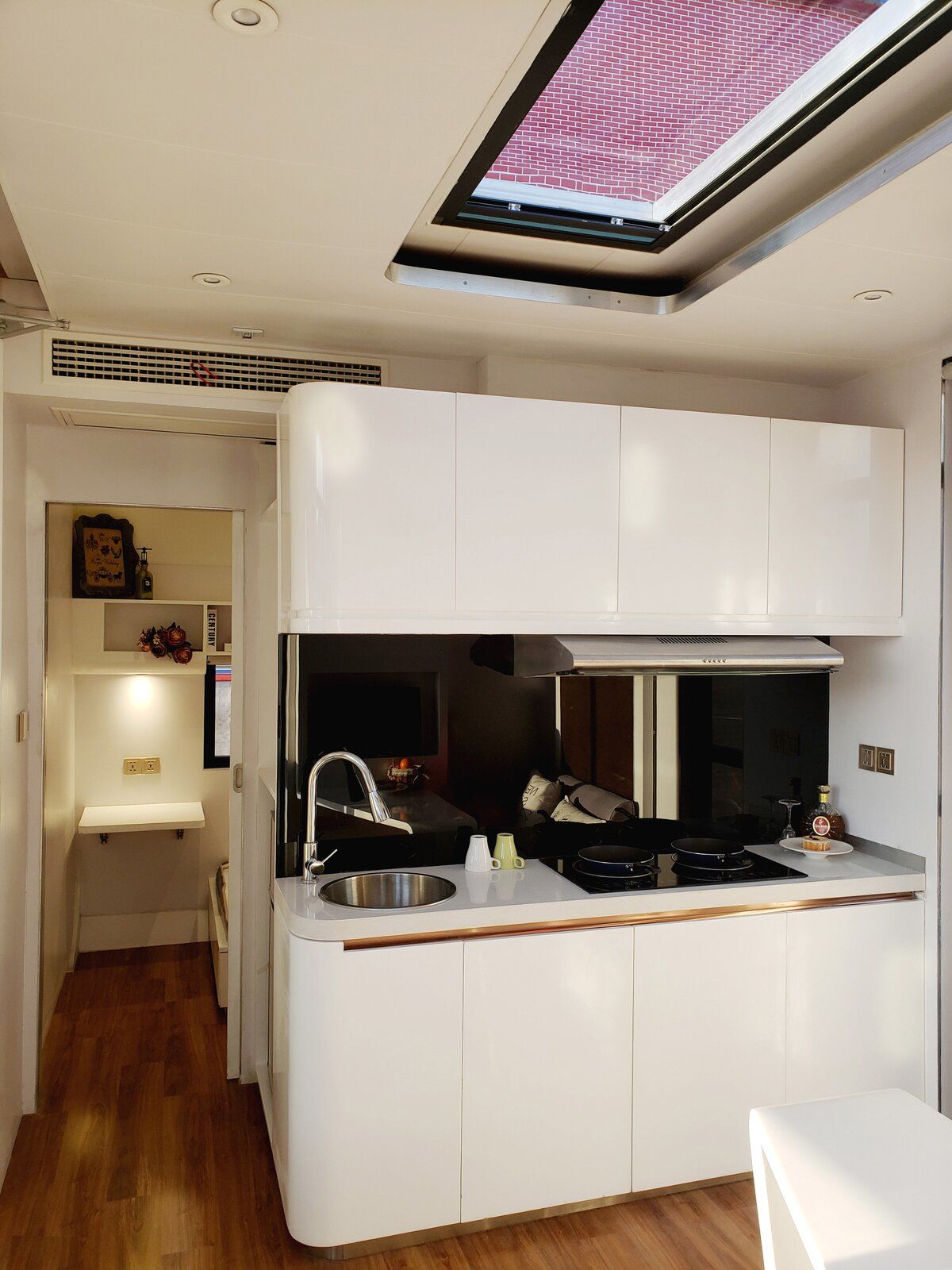 A large skylight fills the kitchen area with sunlight.

The company incorporated as many storage and space-saving solutions as possible for the tiny home, including shelving around the front door and hidden compartments beneath the beds and the sofa. "Sliding doors for the bedrooms save floor space, and the window blinds are built into the walls," Law says. Built-in tables in the bedrooms fold up when not in use, preserving more floor space.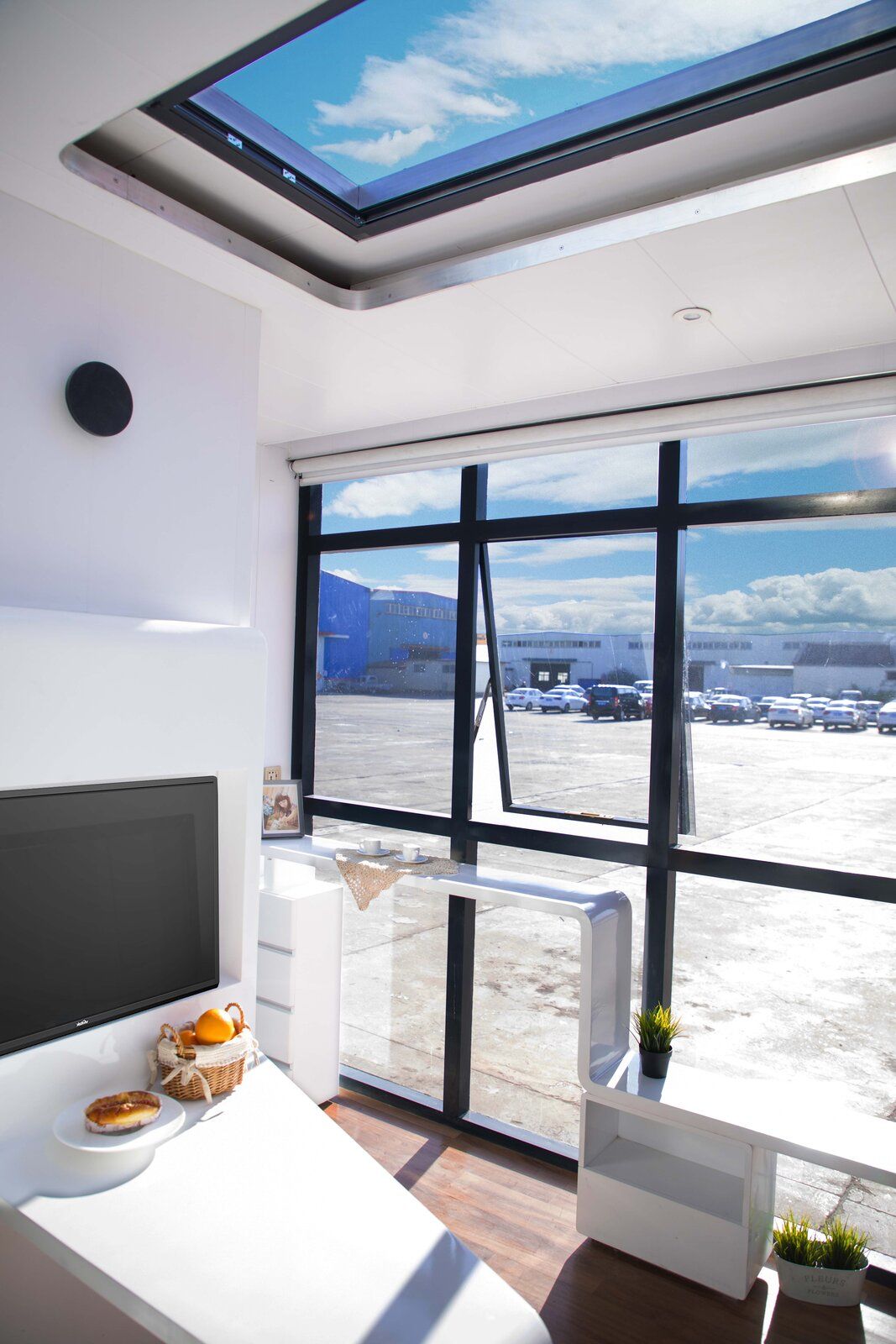 An aluminum-framed window system connects the living area to the outdoors.




The living area showcases built-in furniture with slim silhouettes that help to create a feeling of spaciousness.

The fact that Cube Two is prefabricated lets Nestron sell the tiny home for a base price of $77K. "Prefabrication technology increases standardization, accuracy, and convenience," Law says. "We wanted affordability-and to provide access to high-quality living for more people."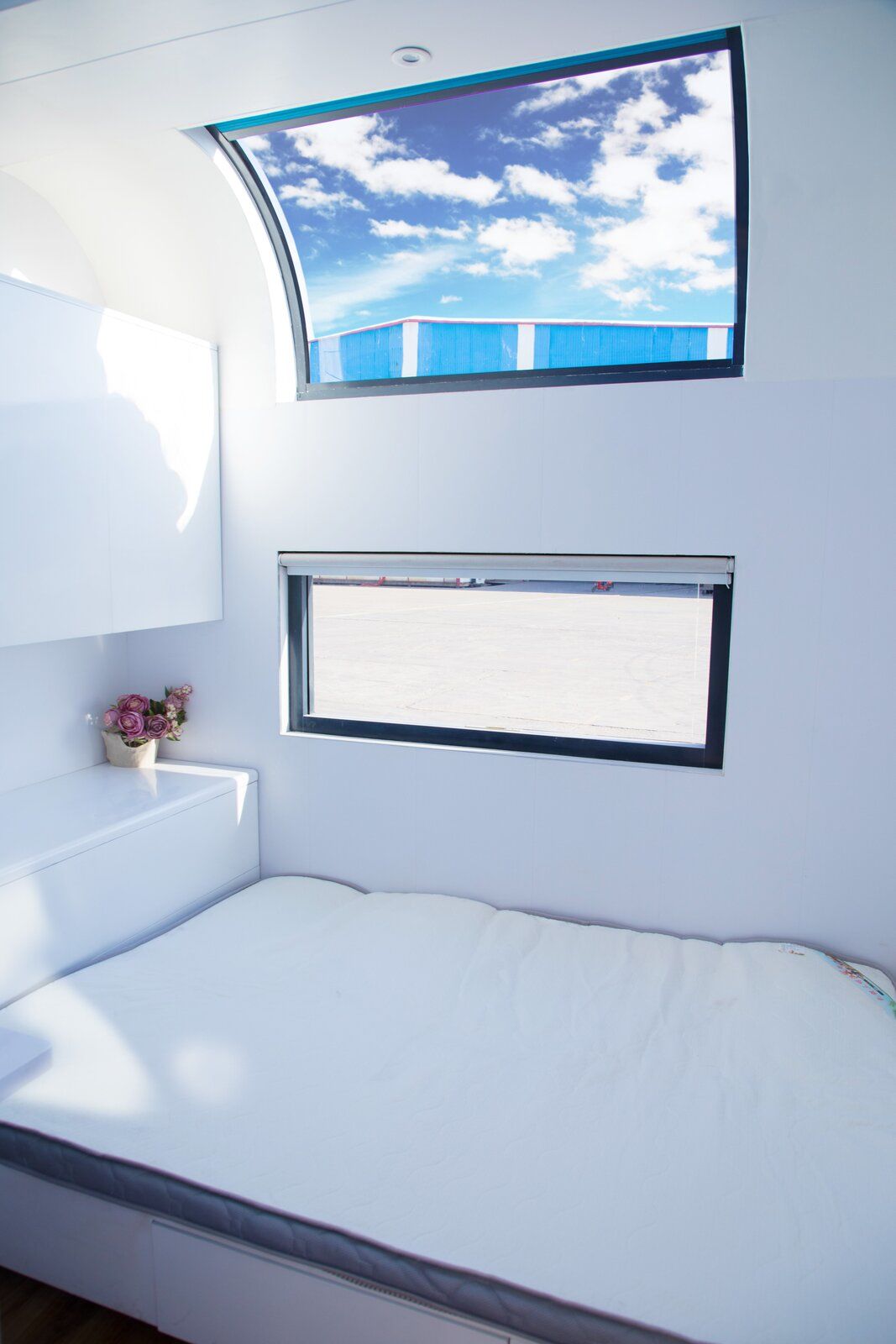 Nestron included built-in storage compartments beneath and above the beds in the two-bedroom tiny home.

According to Nestron, almost 90 percent of the materials used to assemble Cube Two are recycled, and the controlled dry environment in the factory where Cube Two is produced requires only one percent of the total water amount used by traditional construction. "The accuracy we get with controlled factory construction creates less waste and dust," Law explains.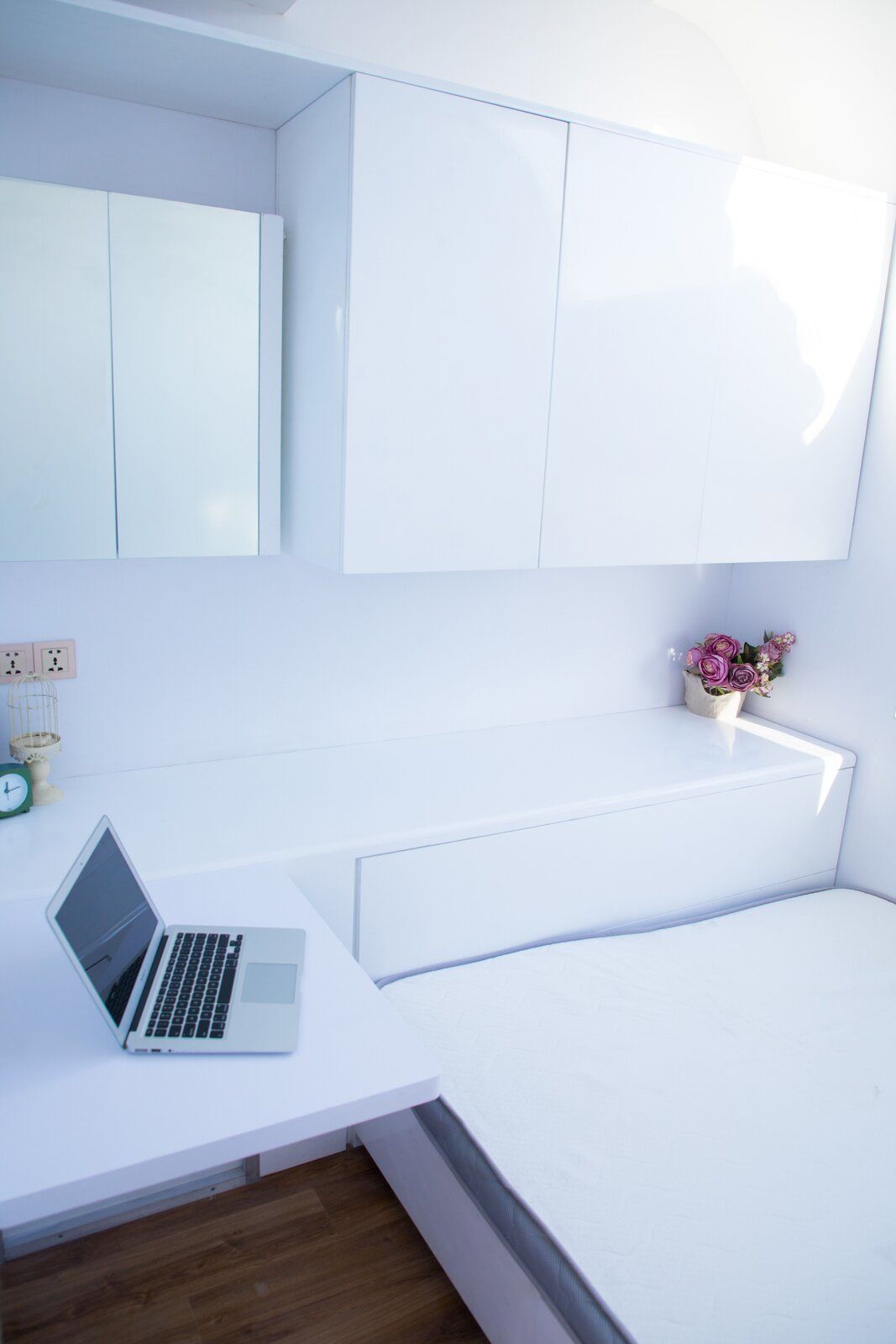 In the bedrooms, built-in tables fold up to preserve floor space.

Cube Two comes with a digital lock system, color-changing lights, a smart music player, and electric blinds. Buyers can also select options that include electric-heated flooring, a compostable toilet, solar panels, air conditioning, a smart toilet, a motion-sensing light system, a smart mirror, and a security camera. "If fitted with the optional eco-friendly solar panel system, Cube Two is almost entirely emission-free," Law says.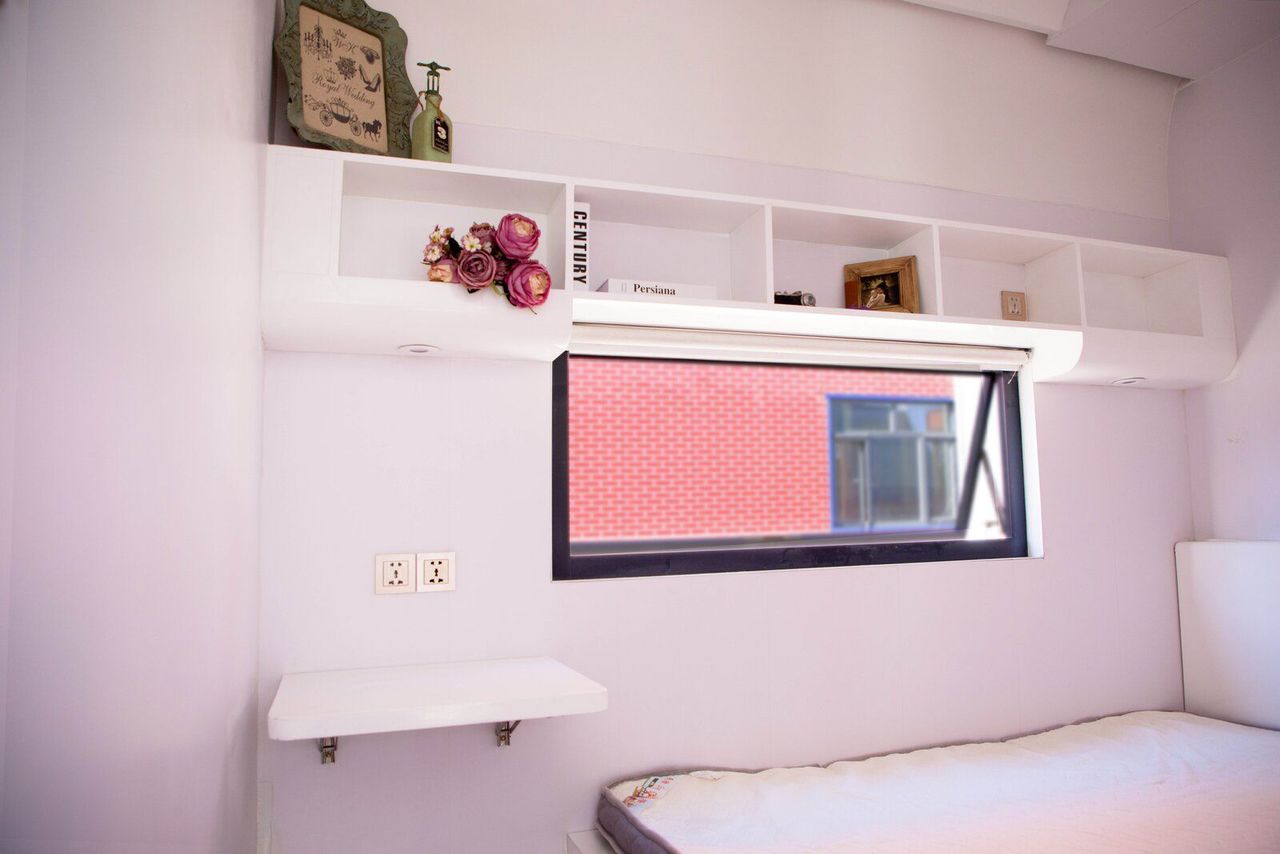 The bright-white walls, ceiling, and furniture give the tiny home's interior a fresh, uncluttered sensibility .

Nestron is currently taking preorders for Cube Two. "Units are expected to reach the UK at the end of July or early August," Law says. "After purchase, a buyer can expect to receive their Cube Two in about 90 days."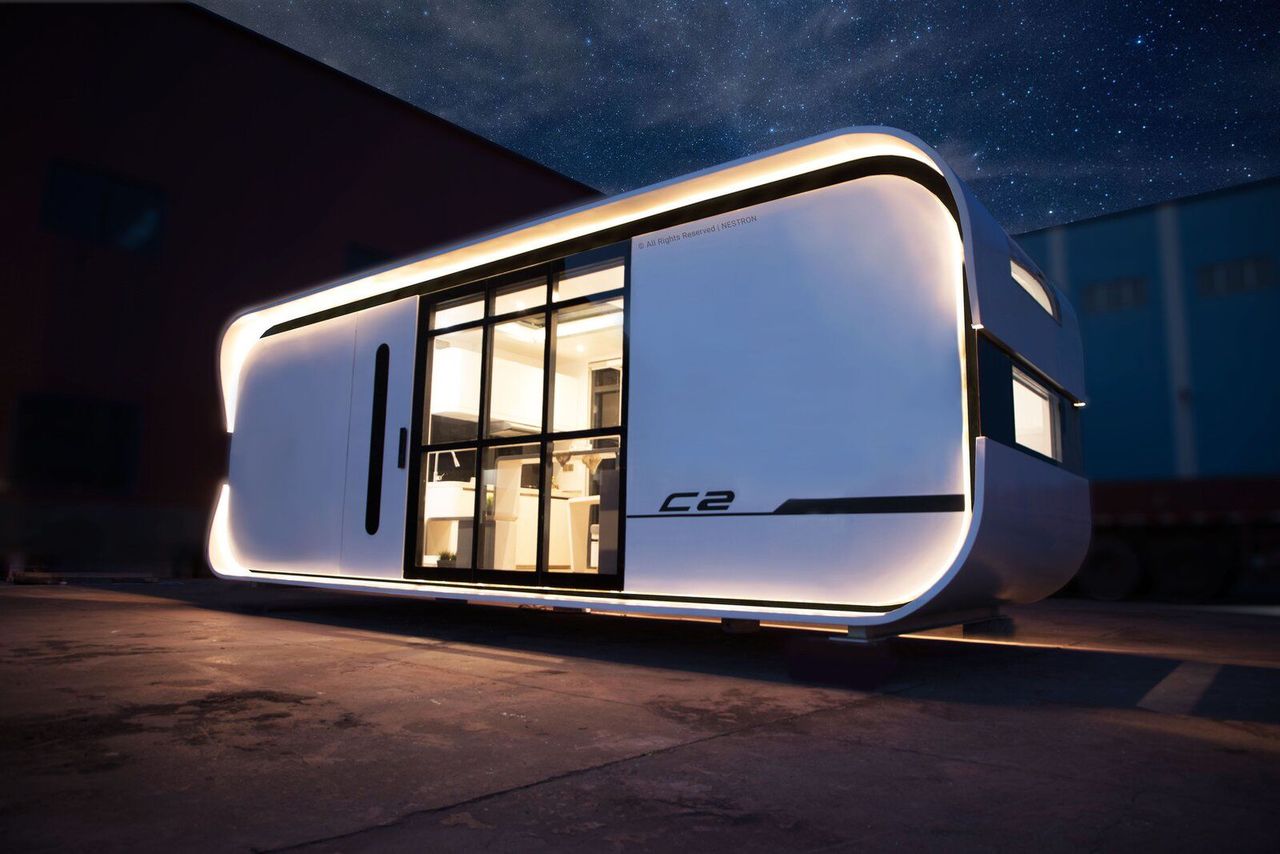 At night, a lighting system frames the exterior of Cube Two. The prefab is designed to be portable, and it does not require a foundation.