Many of us love to visit botanic gardens and arboretums when we travel so we can admire the local flora and fauna as well as be inspired to try new things in our garden. And the good news is, if you're willing to take a drive, there are no shortage of these inspiring locales across the U.S. Here are the 10 most beautiful botanic gardens and arboretums in the United States. Start planning your next road trip-trust us, they're worth the trek.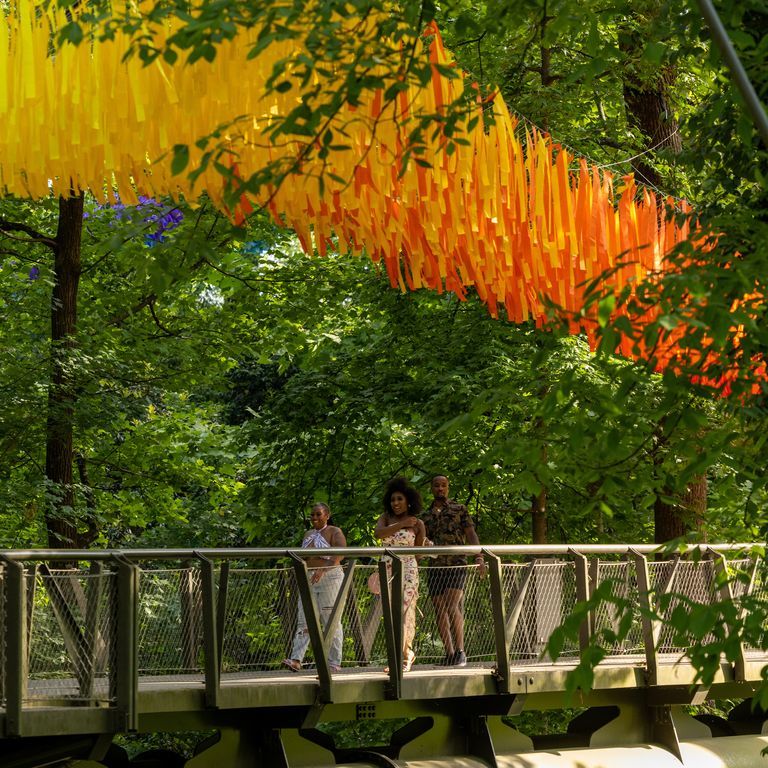 Atlanta Botanical Garden, Atlanta, Georgia

Skyscrapers surround the Atlanta Botanical Garden in the heart of Midtown. Visitors can enjoy 30 acres of outdoor gardens, a children's garden and edible garden. The Fuqua Conservatory is home to tropical and desert plants and orchid lovers will find the Fuqua Orchid Center impressive as it houses the largest collection of species orchids on permanent display in in North America. In addition to the year-round gardens and programming, be sure to check out the current exhibition, which is two installations in one: SUPERnatural: Aerial Art in Motion, Glass Art in Bloom.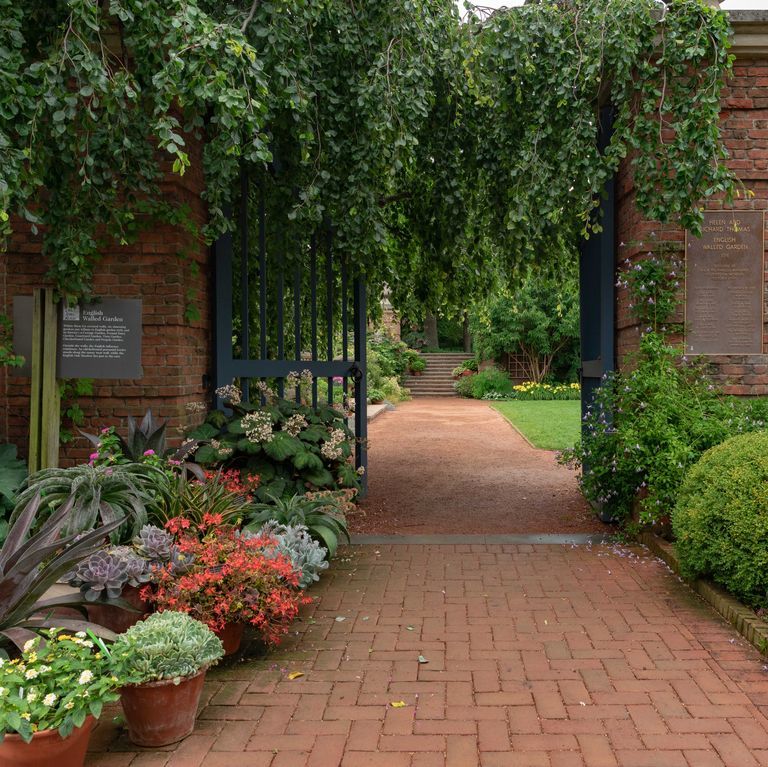 Chicago Botanic Garden, Glencoe, Illinois

Located 30 miles from downtown Chicago, the Chicago Botanic Garden features 27 gardens and four natural areas situated on 385 acres on and around nine islands. Popular gardens include the English Walled Garden, six rooms which resemble a 19th century cottage garden but with plants that can withstand Midwest weather, and the Japanese garden, a 17-acre lakeside garden with three islands. Visitors can immerse themselves in a habitat filled with live butterflies in the Butterflies & Blooms exhibit through September 12 and Philip Juras's exhibition takes guests on a journey of prairie landscapes throughout the state of Illinois.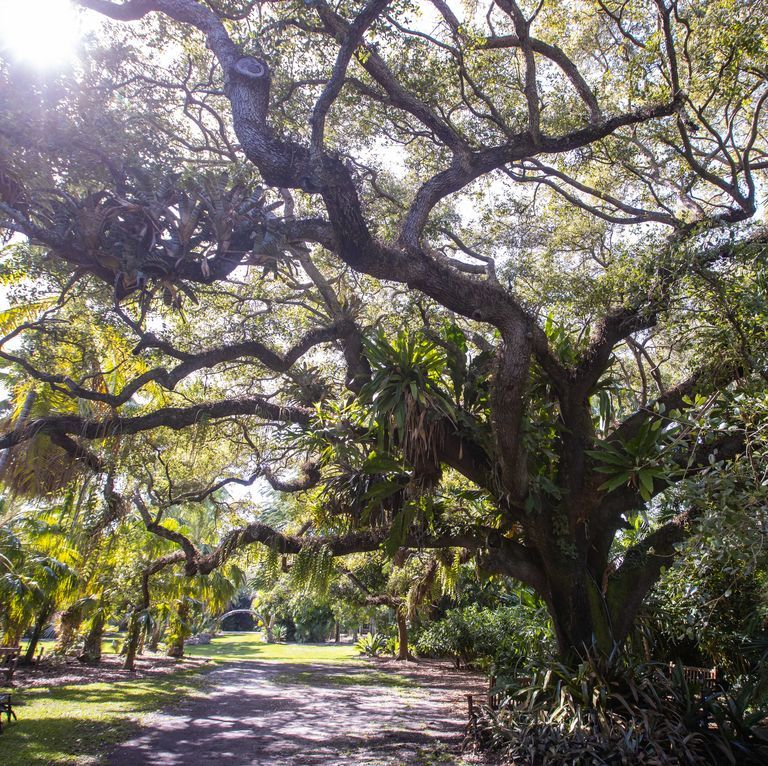 Fairchild Tropical Botanic Garden, Coral Gables, Florida

Dr. David Fairchild spent 37 years traveling the world to find plants he believed would be useful to Americans—and some of them are still growing at the Fairchild Tropical Botanic Garden. Today, visitors will find over 83 acres of beautifully protected greenspace. The garden is also home to the largest collection of palms and cycads where guests will find over 1,500 types of tropical plants and 315 species of ancient, rare cycads from Florida and beyond. Kids will learn how to plants grow in space thanks to Fairchild's partnership with NASA.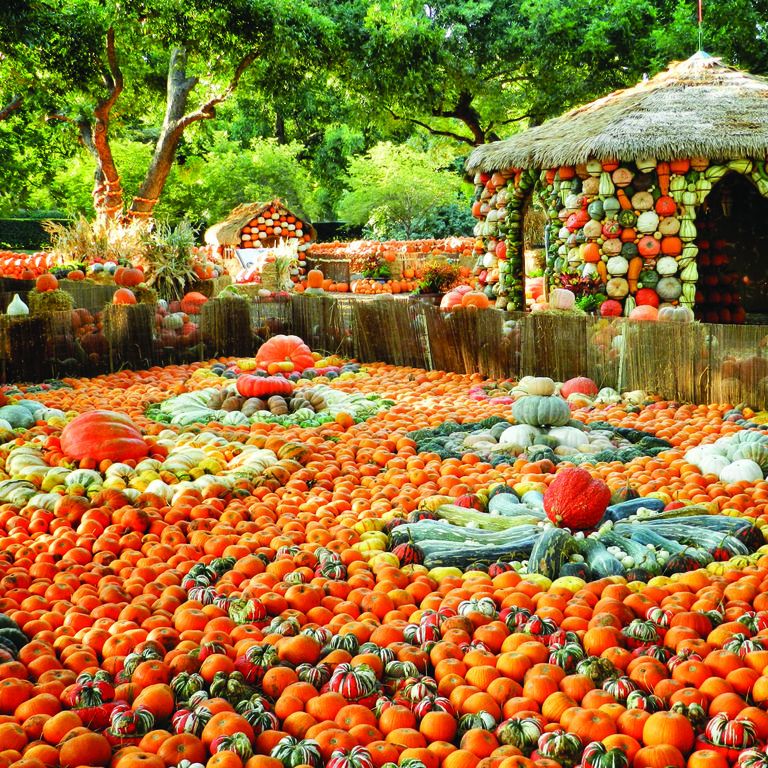 Dallas Arboretum and Botanical Garden, Dallas, Texas

A 66-acre garden with stunning floral displays year-round can be found at the Dallas Arboretum and Botanical Garden. More than 500,000 spring blooming bulbs are on show during the Dallas Blooms spring floral festival while 100,000 pumpkins, squash, and gourds make up the acclaimed Pumpkin Village during the fall. Young visitors love the internationally-acclaimed eight-acre Rory Meyers Children's Adventure Garden filled with programming including the Incredible Edible Garden which teaches children where food comes from plants and a plant-part scavenger hunt.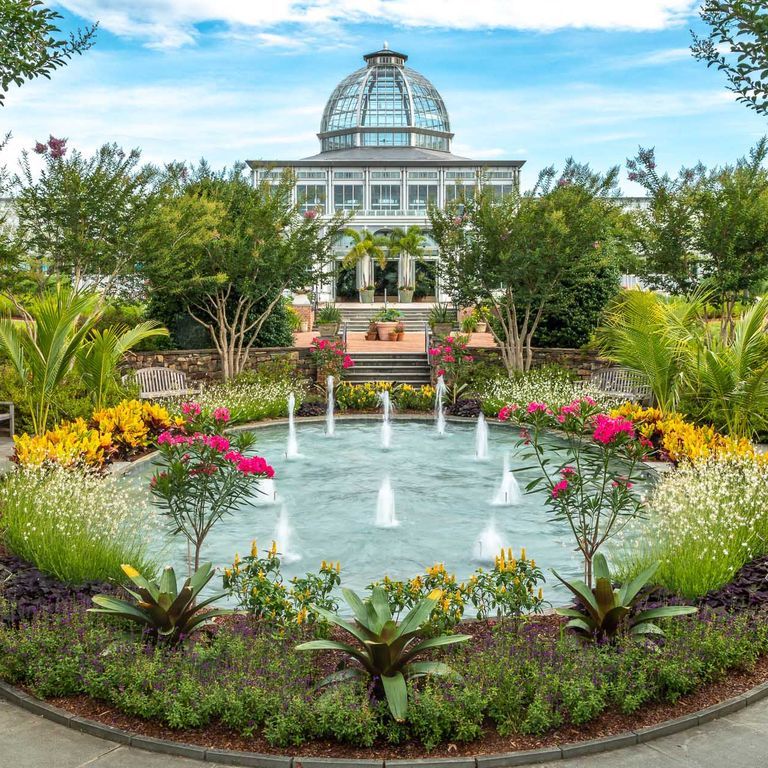 Lewis Ginter Botanical Garden, Richmond, Virginia

More than 50 acres of gardens, woodland paths, and natural spaces await visitors at the Lewis Ginter Botanical Garden. Summer blooms include hydrangeas, daylilies, and lotus and water lilies and guests can take them in during the cooler evening hours on Wednesdays and Thursdays. Through October 31, visitors are invited to experience the interconnectedness of people and plants as part of M&T Bank RESTORE: The Healing Power of Nature which includes educational displays, poetry readings, art installations and more.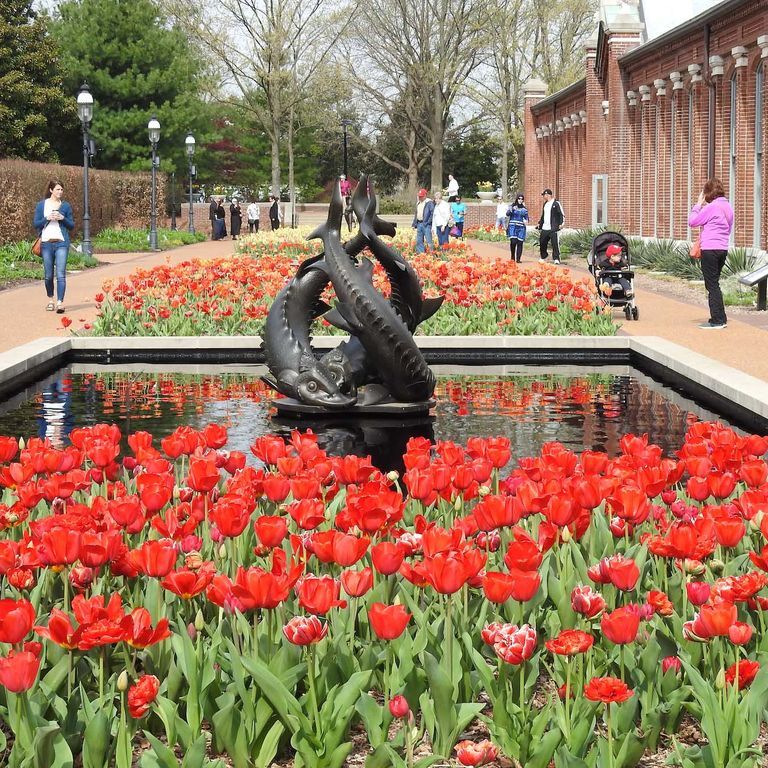 Missouri Botanical Garden, St. Louis, Missouri

Many consider the 79-acre Missouri Botanical Garden an oasis with a 14-acre Japanese strolling garden, historic architecture and the revolutionary Climatron, the first geodesic dome to be used as a conservatory. More than 2,800 plants, including 1,400 different tropical species, grow inside the Climatron. The OrigamiintheGarden, a monumental outdoor sculpture exhibition of 18 large-scale sculptures, is on display through October 10.


Portland Japanese Garden, Portland, Oregon

To be fair, the Portland Japanese Garden isn't a botanical garden as it isn't a collection of individual species nor are plants labeled. Some like to say that a Japanese garden is like a composition– intended to be experienced as a single work, like an orchestra playing a symphony. Visitors will find respite among 12 acres and eight garden styles, each of which represents a different period of Japanese history and culture.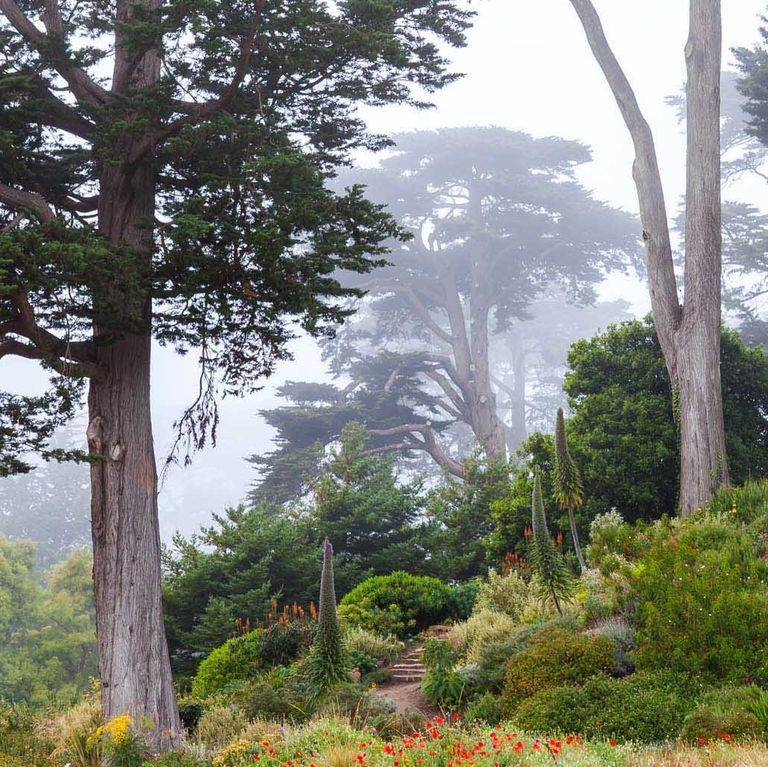 San Francisco Botanical Garden

During the spring and summer, visitors to the San Francisco Botanical Garden will be treated to sights like this foggy morning shot from its Mediterranean Garden. Both the Succulent Garden and Redwood Grove are gorgeous year-round and the diversity of its collections from all over the world makes visitors feel like they've traveled the world in 55 acres. Among its most popular public event is the Flower Piano event where pianos are placed throughout the grounds for everyone to play as well as enjoy special concerts with featured performers. This year's event is set for September 17-21.


New York Botanical Garden, Bronx, New York City

Located in the Bronx, the New York Botanical Garden is considered one of the most comprehensive botanical gardens in the world. Founded in 1891, the 250-acre landscape is the largest in any city in the United States and a National Historic Landmark which welcomes more than one million visitors annually. A 50-acre, old-growth forest is part of the grounds and more than one million plants are supported as living collections. Fans of internationally celebrated Japanese artist Yayoi Kusama artwork can enjoy this year's exhibition, KUSAMA: Cosmic Nature, through October 31.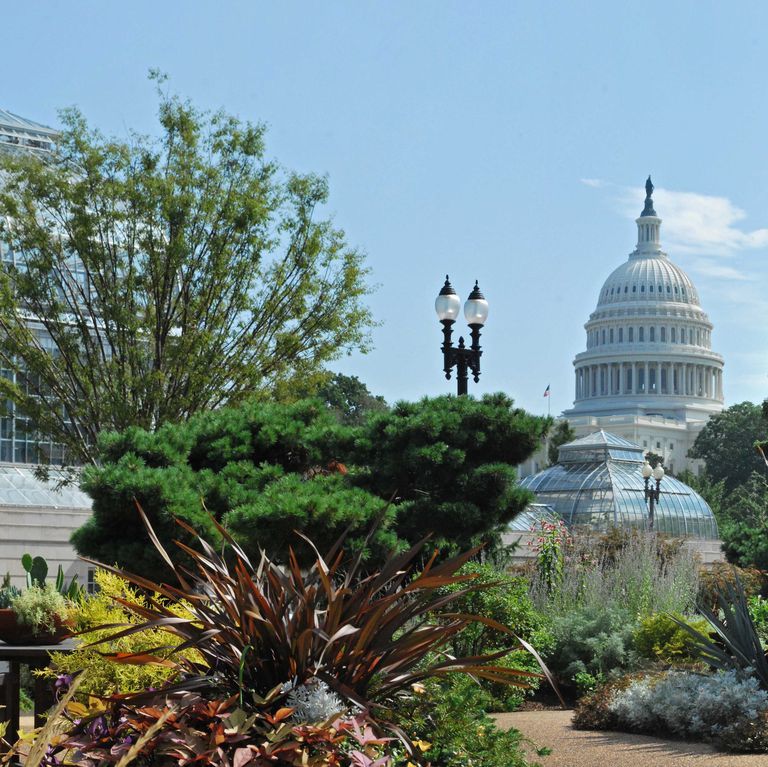 United States Botanic Garden, Washington, D.C.

The United States Botanic Garden celebrated its 200th anniversary in 2020 and is the oldest continuously operating public garden in the country. It's located on the grounds of the United States Capitol, near Garfield Circle. Its roots date back to George Washington who had a vision for a botanic garden in the new capital city. Today, visitors can find more than 50,000 plants, with special collections including orchids, native plants, medicinal, economic and food plants, rare and endangered species, some historic plants dating back to 1842, roses, cacti and desert plants, carnivorous plants, and more.