The reason for this is because brass is sturdy, affordable, and is naturally a warm color. But how much else is there to know? This complete guide will cover everything from cleaning brass to the best brass kitchen hardware you can buy.


Brass Kitchen Hardware Inspiration

Before we get started, let's take a look at some gorgeous kitchens that use brass kitchen hardware. This will give you an idea of how to use brass hardware and how it will look in your kitchen. Who knows, maybe you'll create an entire vision of your future kitchen.


Blue and White Kitchen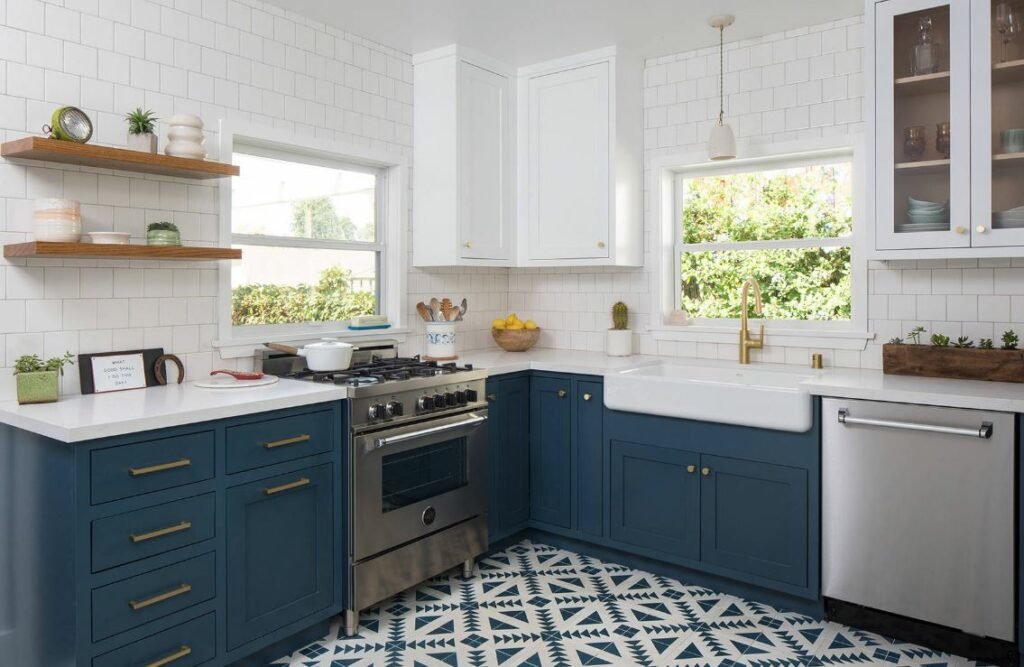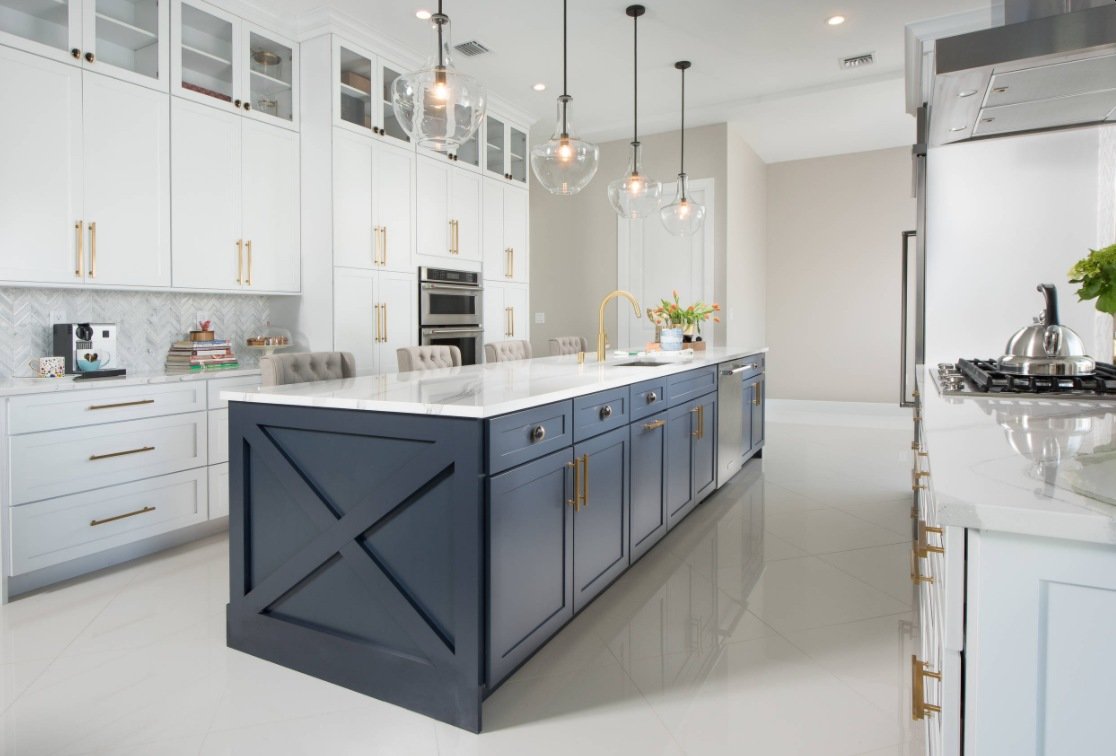 This blue and white kitchen is gorgeous. The combo of blue and white is extremely popular in kitchens, but it's usually done with silver hardware. In this case, we see brass hardware which adds a warmness to the kitchen.


Brass Hardware With Black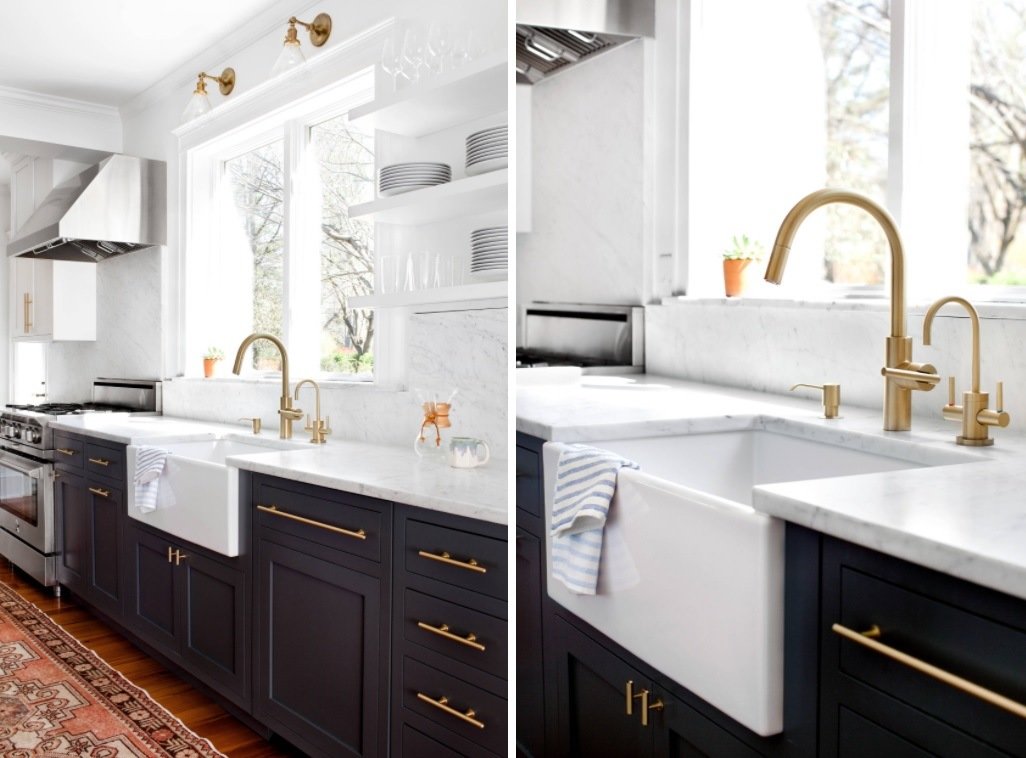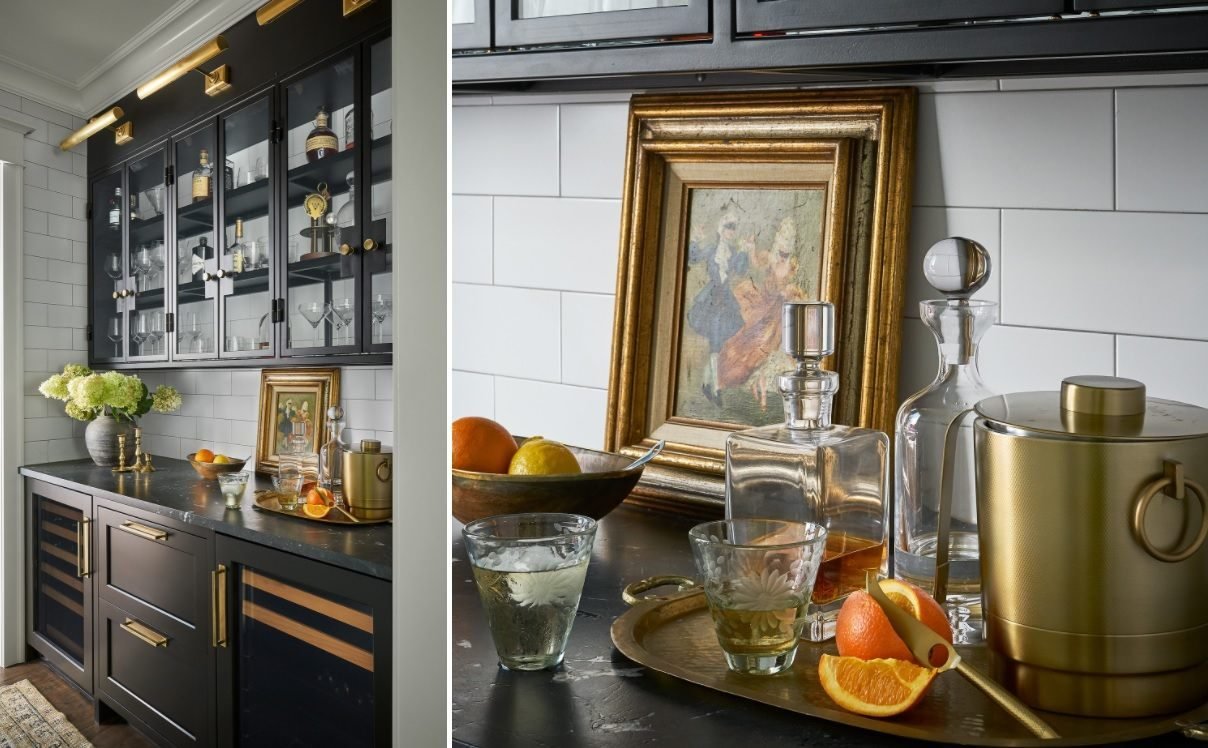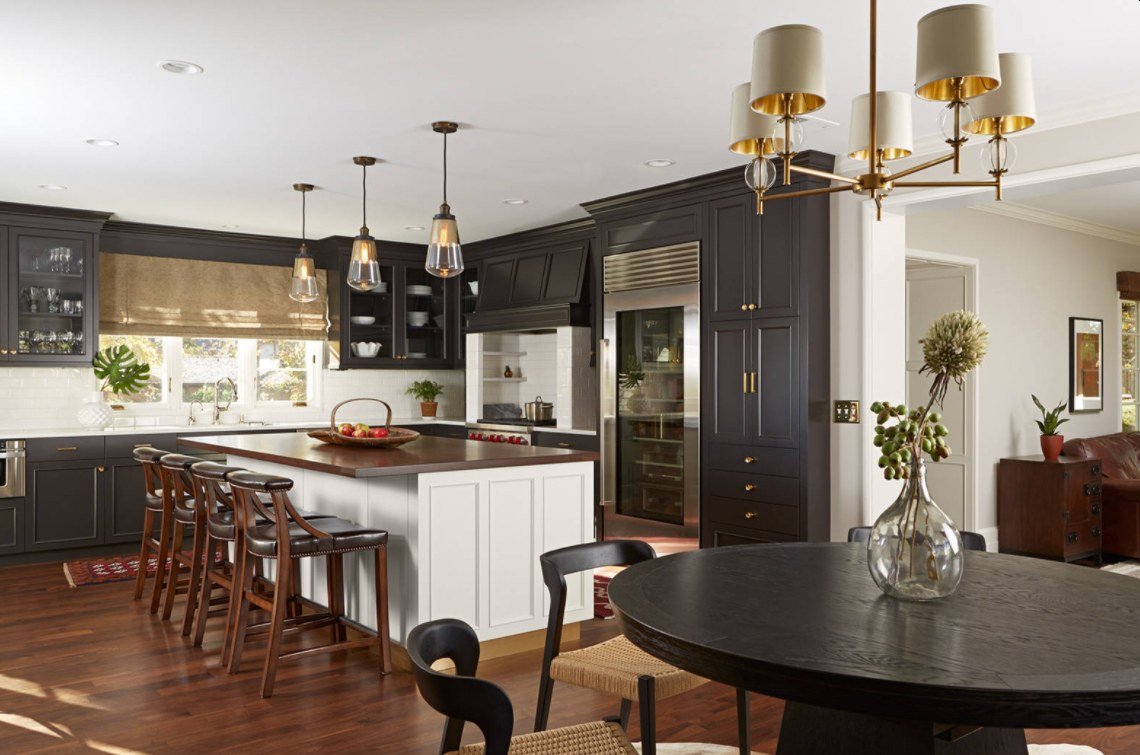 Brass is known to go well with black. You may think that all metals go well with black, and the truth is, you're right. While black may look good with any type of metal, brass is one of the few that stand out against it, bringing out the best in the color.


Brass On All White

While brass looks great on black, that doesn't mean it doesn't look amazing with white too. White can often look flat unless paired with the right accents. In this case, brass was the perfect accent. Notice the brass sink that really shines!


How To Choose Kitchen Hardware

Choosing kitchen hardware can be a daunting task. While it may not look like it will make a big impact on the final result of your kitchen, it really will. Everything ties to the hardware you use. The color, material, and style matter.


Matching The Sink Hardware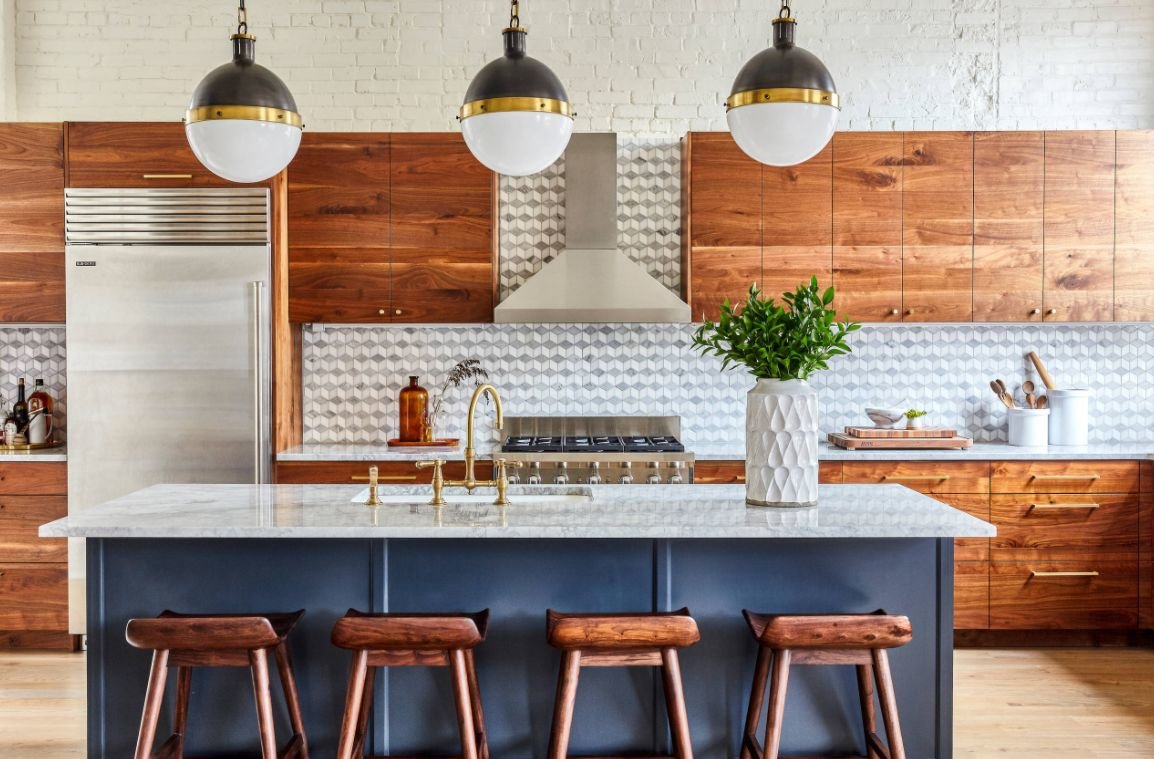 Oftentimes, when people buy hardware for their kitchen, they forget to buy a matching sink faucet kit. It's important that all of the hardware in your kitchen match, even the faucet for the sink. Remember to learn how to install a sink faucet before you buy!


Types Of Hardware

There are only a few basic types of hardware to use on your kitchen cabinets. Each type is different and serves a different need. Do your own research and read below to find out what works best for you.


Pulls

Pulls look like a standard handle and are usually placed vertical on doors and horizontal on drawers. They have an easy grip and are easy to clean. Pulls are wonderful for kids as they are easy to grab onto.


Knobs

Knobs are quite common and usually spherical. They don't have a handle but instead give you a shape to grab onto. If your kid tends to hang onto a pull, then a knob is a safer choice. Knobs are also less flashy than pulls.


No Hardware

Not using any hardware isn't typical but it is becoming more popular, especially in minimalists' homes. If you don't like to clean hardware or if you want a sleeker look, then consider not using hardware. You can always add it later.


Mix Of Hardware

This look is often chosen because people can mix and match different types of hardware, giving them more freedom. Add knobs to drawers and pulls to doors, or vice versa. You can even alternate them.


Types Of Warm Metal

Typical metals include stainless steel, iron, and silver. These metals are cool due to the grey hues. Other metals, like brass, give off warm hues. Because of this, they are often used in the kitchen and living room.


Gold

Gold is the most common warm metal, although most "gold" hardware isn't real gold at all. If you do decide to use gold instead of brass, make sure you know whether you're getting real gold, gold-plated, or just gold-colored hardware.


Copper

Copper has a reddish hue. It works well with other red colors and oranges. It's generally more expensive than bronze or brass but has a unique, rich color that you can't find anywhere else.


Bronze

Bronze is much like brass only it has a brownish hue to it. It's cheaper than copper but still has the warm tones that copper does. Bronze is darker than brass and one of the most affordable warm metals.


Brass

Brass is the metal of the day today. It is stronger than copper and has a goldish hue. If you want a golden look without it being too bright, then brass is the perfect solution. Not to mention it's much more affordable than gold.


How To Clean Brass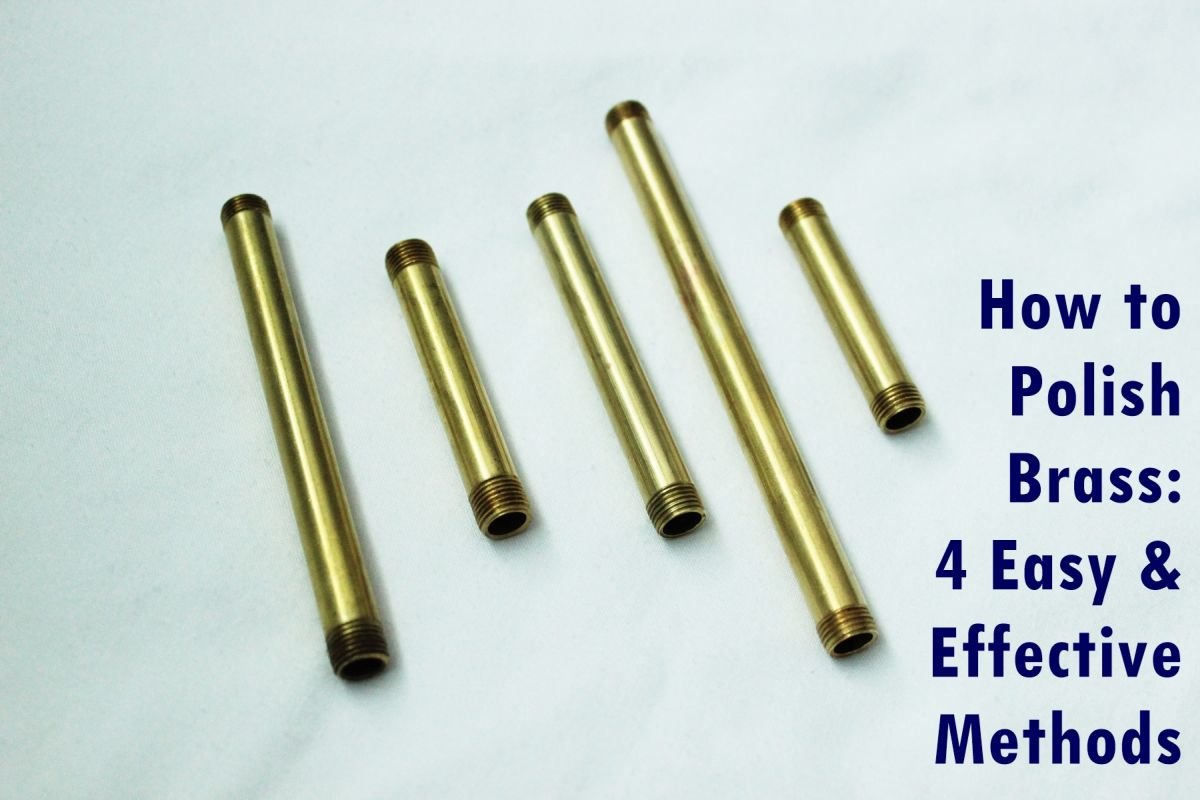 Real brass isn't all that difficult to clean. But you do need to know what substances work and which ones are safe to use on metal like brass. These natural cleaners are probably in your home right now!


Yogurt

Yogurt is one of the most unusual ways to clean brass. What you do is soak the brass in yogurt for a few hours and the rinse it away. It works because they lactic acid in yogurt breaks down the tarnish.


Salt And Vinegar

Salt and vinegar is one of the best combinations for most types of indoor cleaning. The vinegar dissolves rough spots while the salt acts as a scrub, washing away surface spots. Use this combo to clean most metals.


Ketchup

Because ketchup is made with vinegar, it works similar to salt and vinegar when used to clean brass. It helps that ketchup is also made with tomatoes, another acid that is used for cleaning and removing odors.


Lemon Juice And Cream Of Tartar

Lemon juice is the acid here while the cream of tartar is a byproduct of winemaking. It's ironic that wine is so hard to remove from clothing and yet cream of tartar is such a great natural cleaner.


Brass Polish

The most for sure way, yet the most expensive way, to clean brass is to buy brass polish. The instructions are clear and you can buy the cleaner at most grocery and home improvement stores.