It goes without saying that The Blue Building stands out from its surroundings. It was originally built 100 years ago as a commission for a pair of artists, but more recently, Brooklyn- and Athens-based LOT office of architecture redesigned the dwelling to highlight-in a very bold way-how color can transform a home.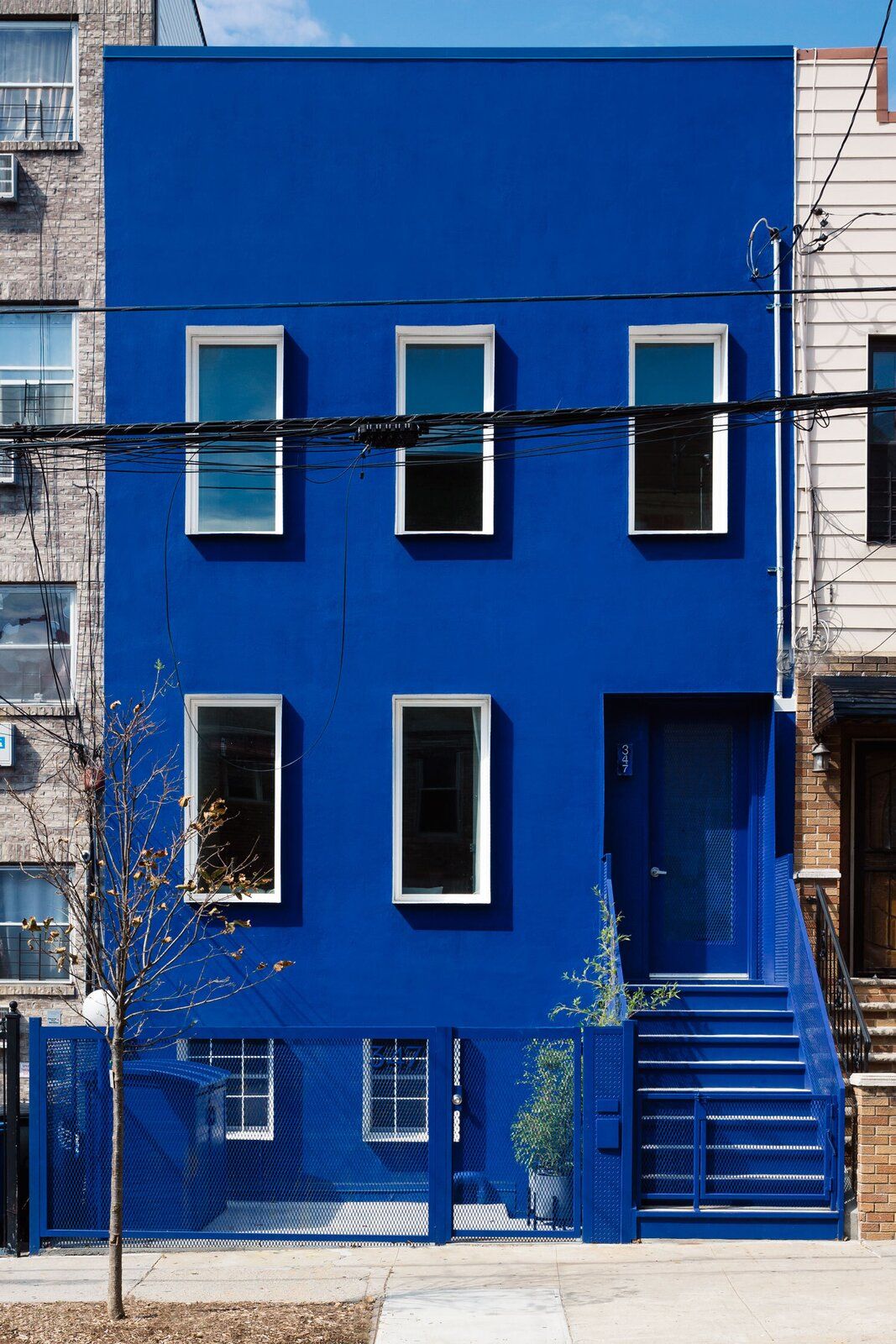 Painted a brilliant shade of blue, the exterior of the three-story home pops out from the comparatively muted palette of the block. The color draws inspiration from another one of the firm's design projects, Formations, an urban art installation comprising a series of playful ultramarine-blue pieces that form a "seating plaza."

"We were looking for a bold monochromatic approach that would create a new-building effect, almost making the building a stand-alone object in a row of existing buildings," explains Leonidas Trampoukis, LOT's founder. "We've received feedback from the neighborhood that the color brings back familiar memories of family homes in their home countries."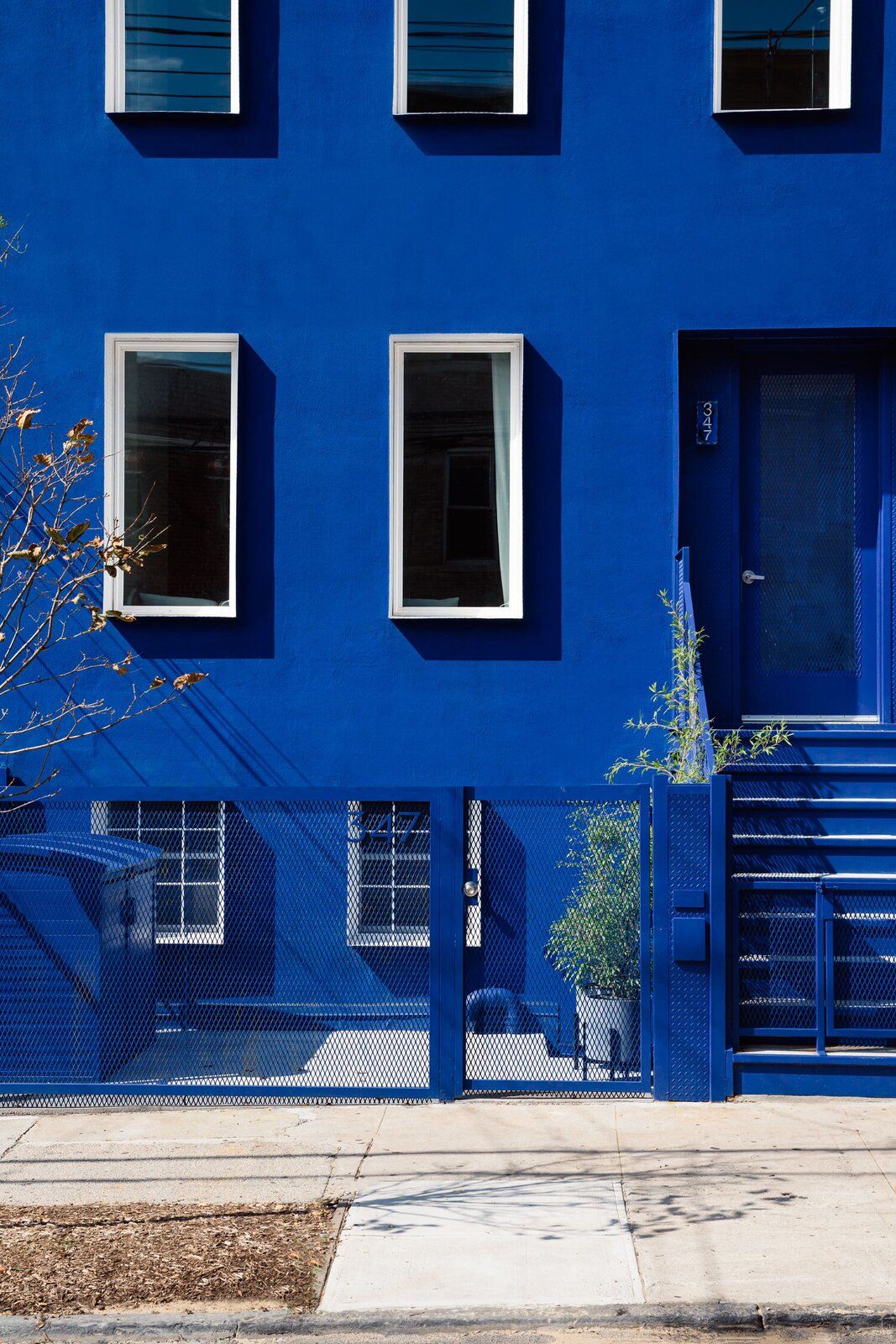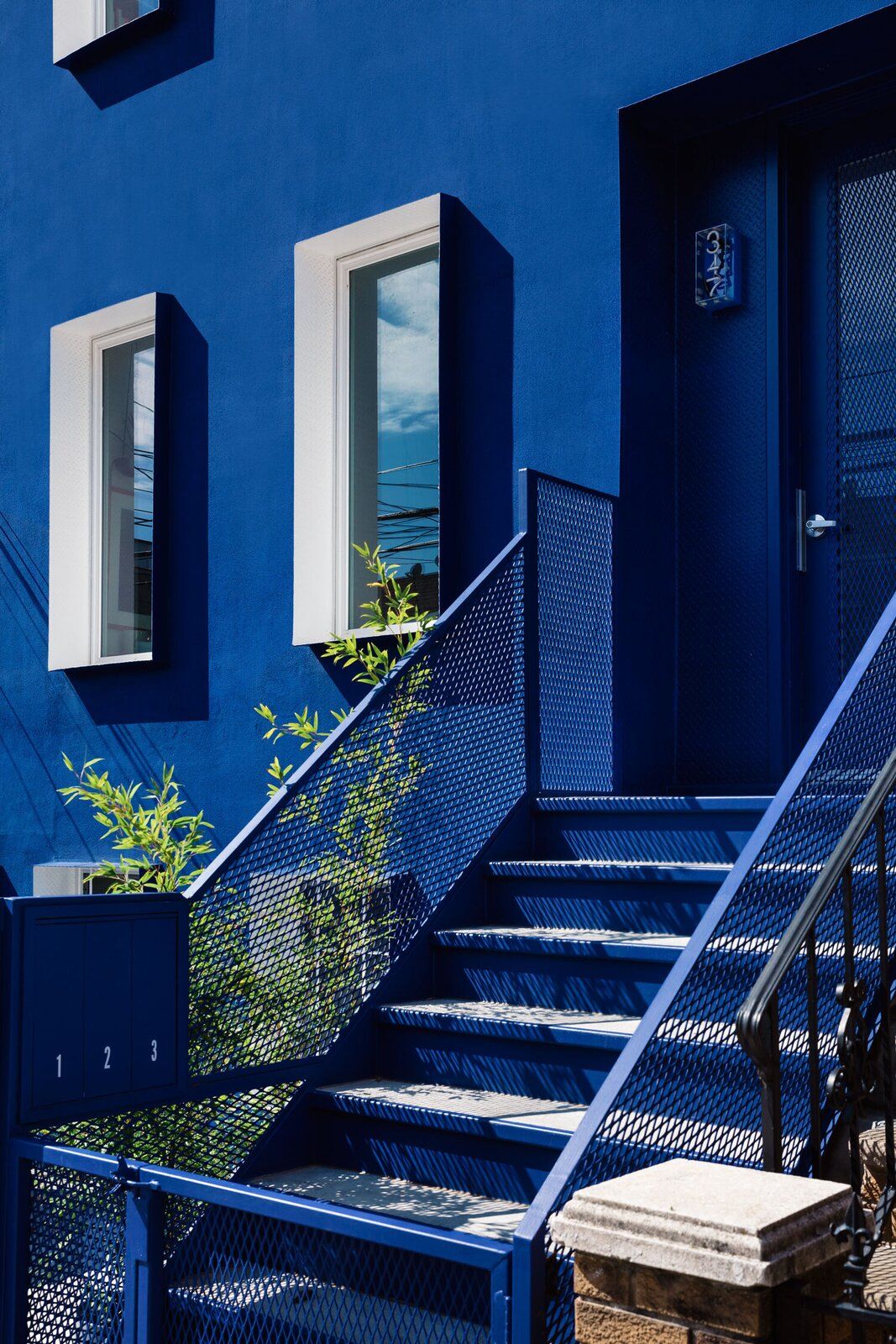 For the gut renovation of the interiors of the home, color remained a focus of the design, but the palette instead shifts to softer shades to balance the bold statement of the exterior. A bright and light loft-like feel is achieved with high ceilings and white gallery walls that float over black-stained hardwood floors. Translucent, full-height polycarbonate panels connect the children's room and a study to help maintain visual continuity, and they also add brightness and enhance the sense of scale inside the home.

At the back, the 3,000-square-foot building opens up to a private patio built around a mature magnolia tree. The light-colored concrete yard is enclosed by a reflective corrugated gate that "picks up all the color changes throughout the passing of the day," says LOT.