The latest wallpaper trends are all about panoramic murals, 3D texture, contemporary geometrics and natural-inspired materials like grasscloth, cork, straw and wicker wallpapers, with key trends ranging from trompe l'oeil to tropical botanicals. Plus, with new printing techniques and finishes pushing the boundaries on new possibilities, wallpapers are moving away from paper altogether, making things even more exciting. Gone are the days of just printing on paper, you can now embellish corks, grass-cloths and silks with pretty much any design.

With 2020's walls based around nature, texture and softness, homes in 2021 are set to make an impact, with rising trends including futuristic styles and many travel-inspired patterns in a reaction to the confinement of 2020.


1. Panoramic mural wallpaper

Coming in at number one on the list of living room wallpaper ideas is panoramic, mural wallpaper, which has seen an increase of over 300% in Google searches over the past year. '3D wallpaper designs will become a huge trend,' says Alex Whitecroft, Head of Design at I Want Wallpaper. 'As we look for creative ways to make our spaces feel bigger, expect to see giant wall murals which create an infinite effect and feeling of depth featuring tunnels, cityscapes and forests'.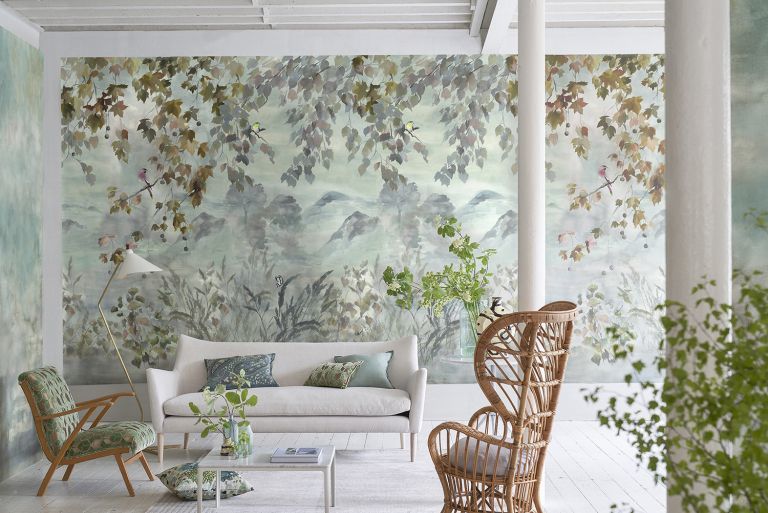 Mural-style landscape panoramas are also making their way onto more wallpapers. Scenic and mural wallpapers continue to be a huge trend for 2021, with atmospheric panoramas, scenes and murals putting your walls centre stage and offering a variety of extraordinary statements for your walls.'Landscape panoramas are interesting ; due to their large scale, they create an immersive dreamy universe,' explains Engelbert Honorat, creative assistant of Kenzo Takada.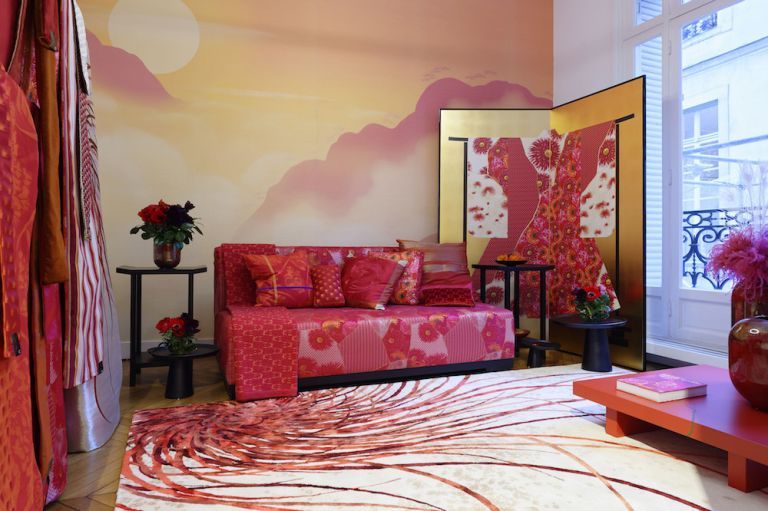 'We like to play with tonal colours, extruded or textured effects. Colour gradient can also illuminate an interior whilst transcending us,' Engelbert adds.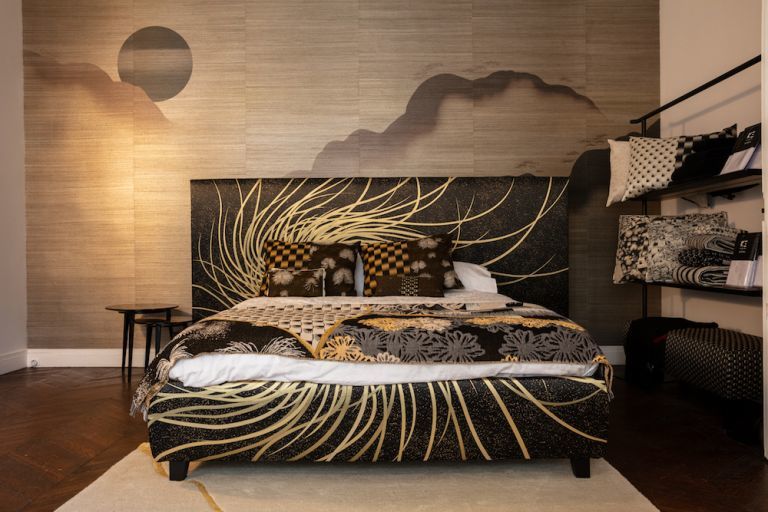 Want to know how to hang a wallpaper? Here's a handy step-by-step guide.


2. Trompe-l'œil

Trompe-l'œil literally translates as trick of the eye, as walls are made to look like something they're not. For example, these walls may look tiled, but it's actually a clever new wallpaper design by Pierre Frey. The design brings a taste of Portugal's tin-glazed walls home via spectacular scenic wallpapers.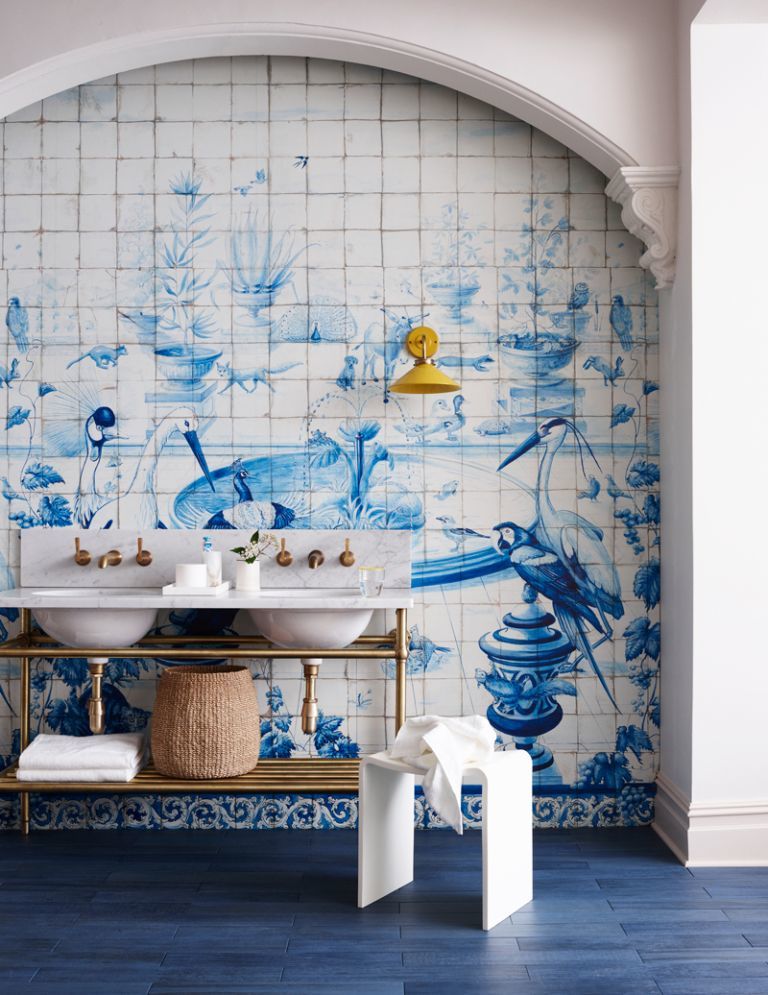 3. Textured wallpaper

There'll be no eyebrows raised if you're caught stroking walls this season, for surfaces are going soft and three-dimensional with textured wallpaper. The latest trend in wallcoverings is to give walls seductive touch-me texture, or textured effects, from printed cork and beaded papers to 3D geometric designs that pop out of the walls. Some people are even hanging rugs on their walls to give them texture and to make a room feel softer and cosier.

A new line from wallpaper specialist Phillip Jeffries is, at first glance, all pared-back simplicity and monastic whites, yet when you reach out for a feel there's more at play. Textured surfaces, hard to the touch and each made in the look and feel of weathered concrete, they are handmade from pulp generated from the abaca plant using a technique similar to papermaking. Interesting, yes, but also just very nice to look at.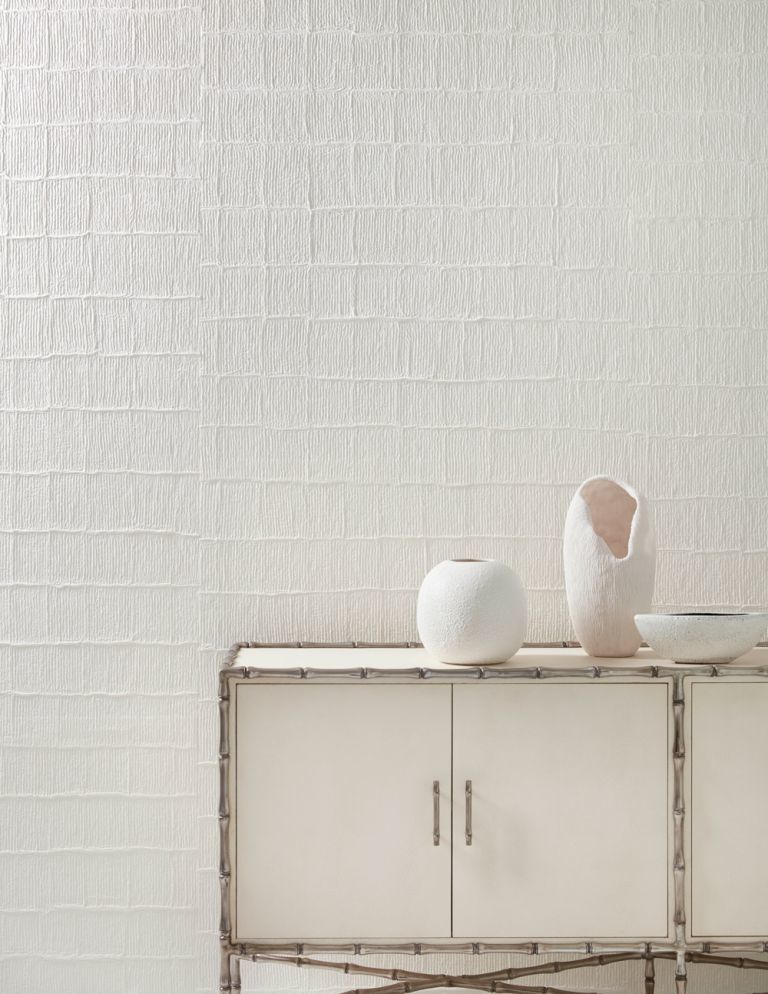 The new school of Nordic decorator is proving that Scandi interiors aren't all whitewashed walls and pale woods. All hail Pernille Lind, the brains behind Couverture & The Garbstore's tile-tastic shop.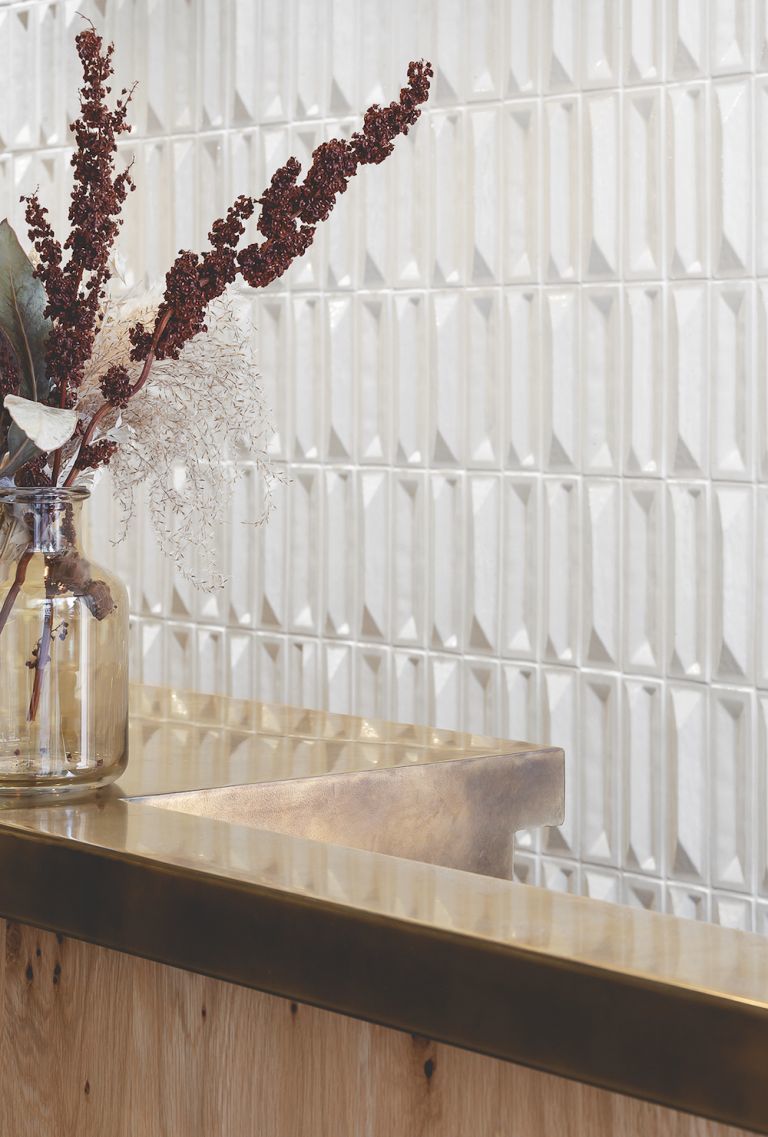 4. New botanicals

The outdoors is being celebrated with modern tropical and botanical prints. 'We predict another eclectic year for wallpaper trends. Our designs draw influences from nature, with different colour palettes and patterns. The outdoors is celebrated indoors and is intensified through our designs', explains YO2's general manager Giorgos Liatsos.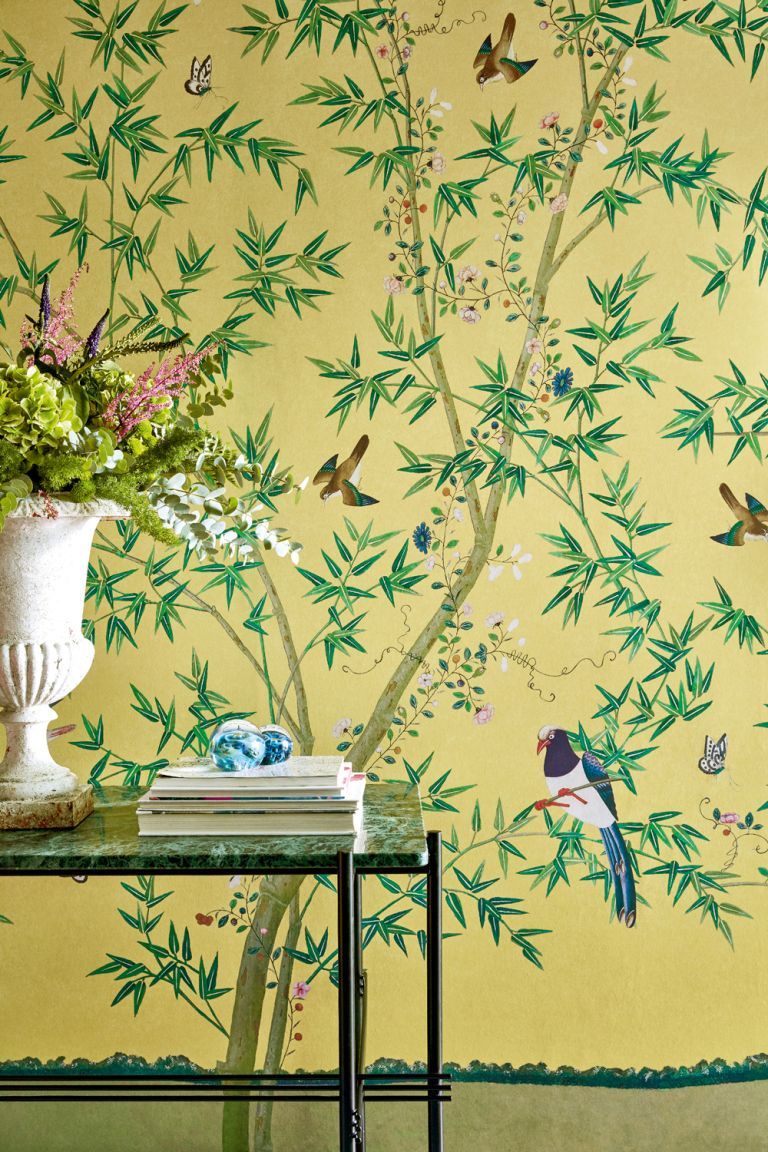 Yellow in particular has emerged as one of the biggest colour trends and we're seeing it more and more on walls and upholstery.


5. Tropics & the wildnerness

Also on the rise are tropical, bamboo, animal print, botanical and scenic wallpapers, signifying that exotic adventures are moving indoors. 'Since we haven't been able to travel this year, many homeowners have sought ways to bring their holidays into the home,' explains Whitecroft.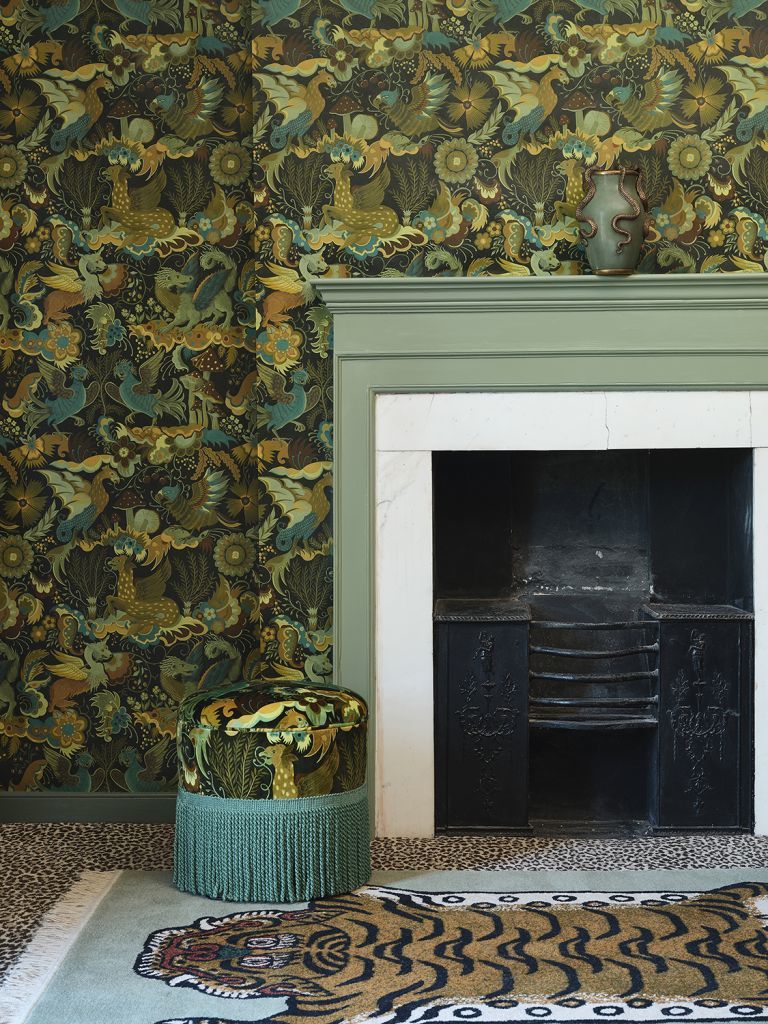 'Invigorating tropical styles – rich deep rainforest and jungle patterns – are a shorthand way to bring the world to you, while also suggesting a sense of the natural world which, for many in towns and cities, has felt very distant this year.'

With boldness being back, it's clear that this year you're going to need to know how to wallpaper a statement wall.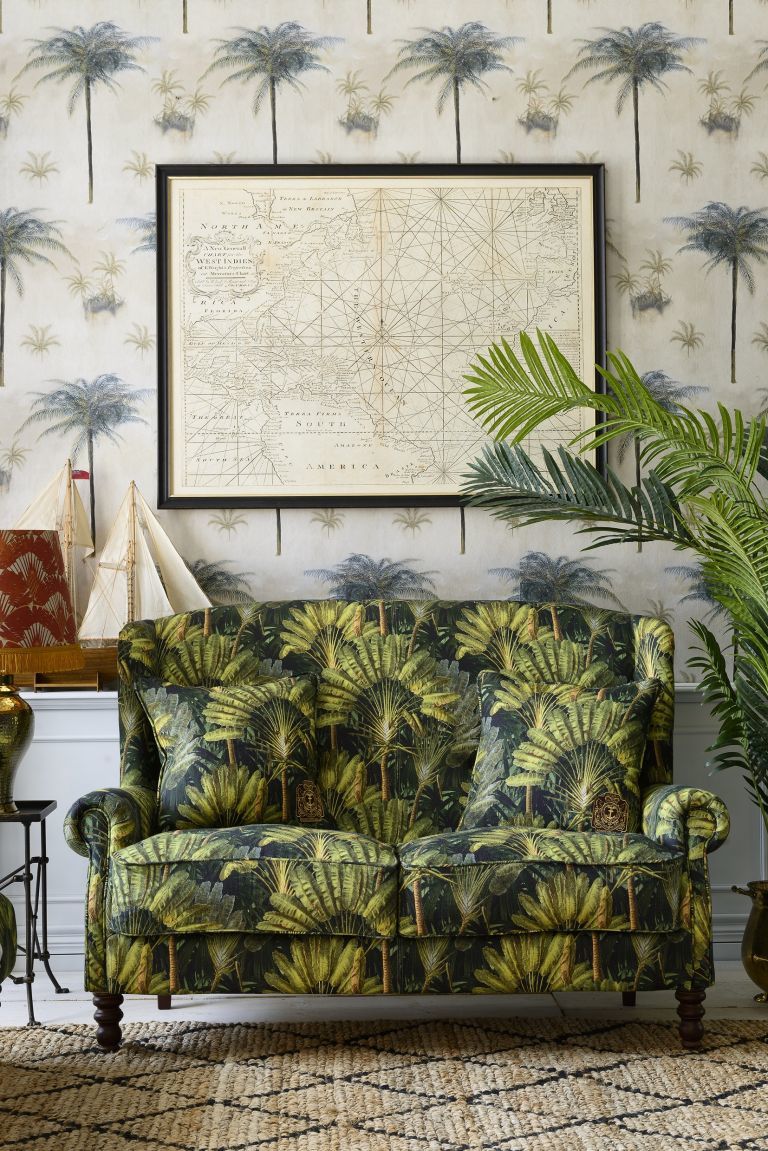 The tropical trend is showing no sign of going anywhere, with many new season collections featuring classic palms and exotic botanicals. Gone are the flamingos, instead the focus is on more authentic, colonial-inspired Caribbean-style living.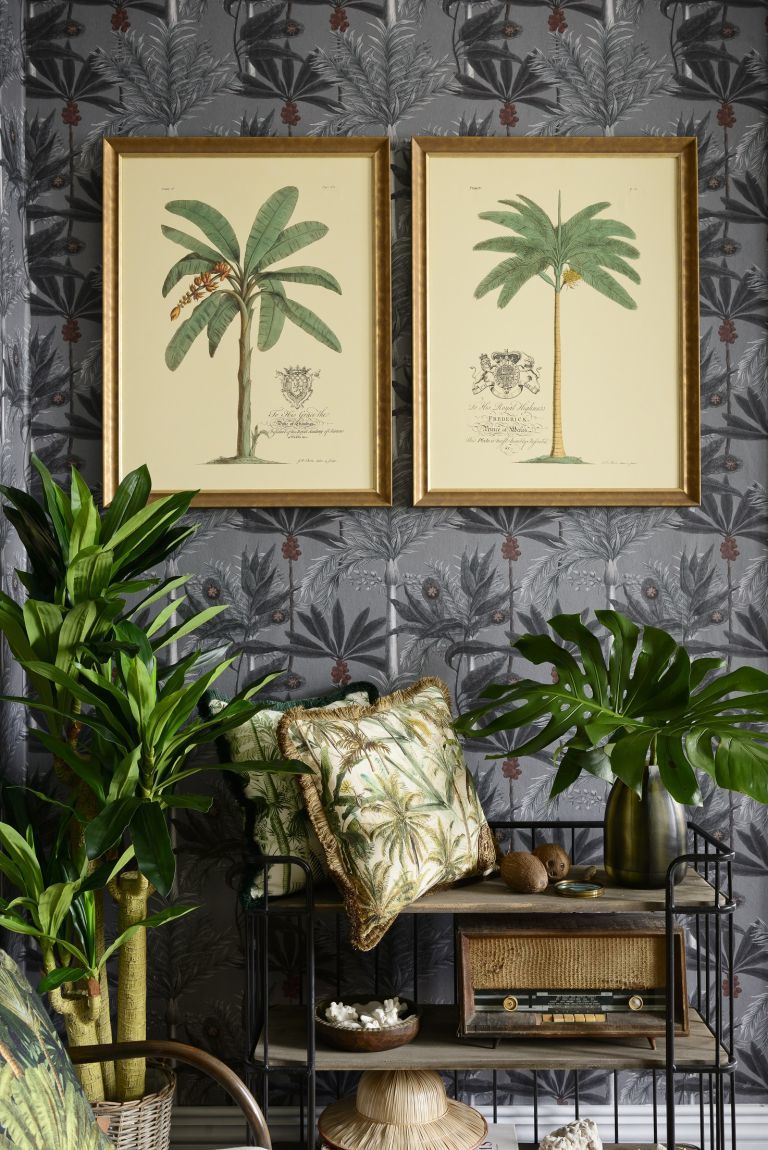 Joining the wallpapers and linens are upholstered hardwood furniture, wall art and fringed lampshades, pendant lights and cushions.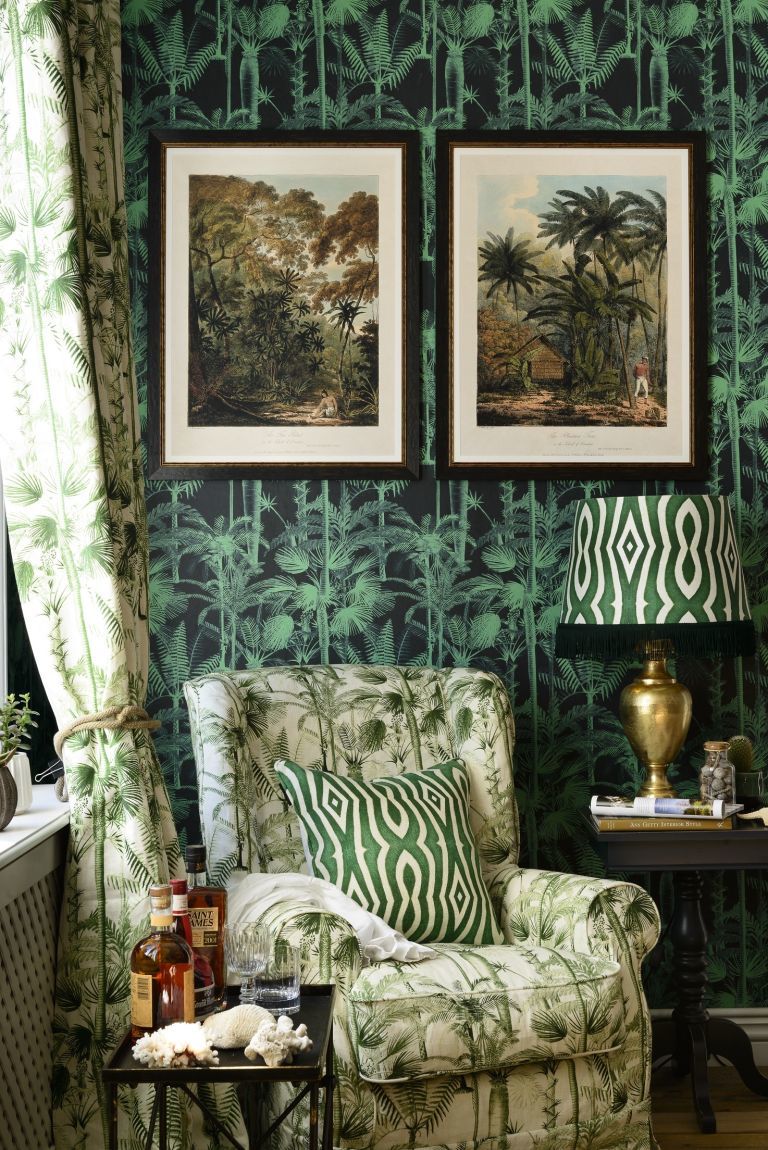 6. Abstract design

This year, the wallpapers cross eras and universes. 'From Art Deco style to the trends of the 50s and 60s via Impressionist movement, designs are reborn in lively tones and adorn walls as works of art', Zuber's director Guillaume Tregouet predicts.

7. Natural materials

Sustainability is at the forefront of our minds, with an increased awareness of the finitude of our natural resources anddurable, natural, and woven materials being championed. So it's unsurprising that natural materials are weaving their way into wallpapers too, including wicker, grass, straw and silk.

While we've rarely encountered any wicker that we didn't like, its latest incarnation as wall cladding is stirring new levels of lust. Drop-dead-divine Parisian showroom Atelier Vime is, as ever, leading the charge with superb floor-to-ceiling panels, while a new wallpaper line from NLXL and Studio Roderick Vos features a covetable cane-webbing effect...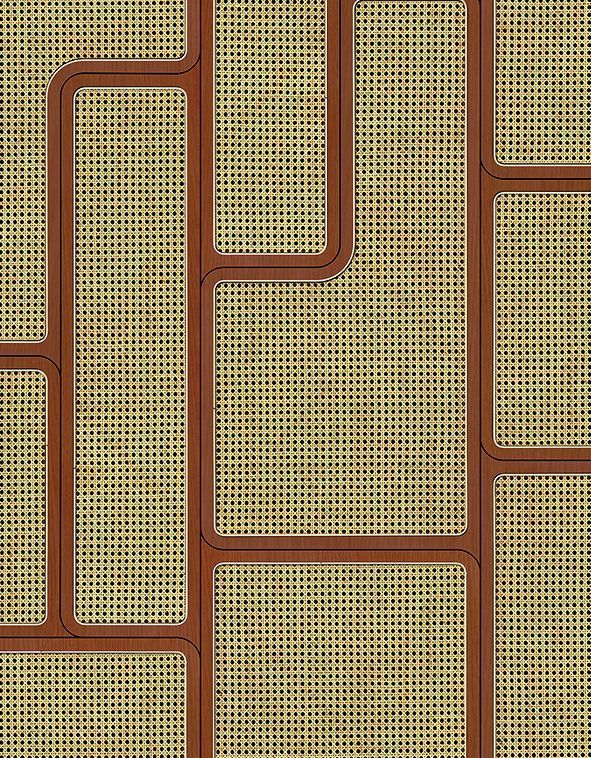 Plus, with new printing techniques and finishes pushing the boundaries on new possibilities, wallpapers are moving away from paper altogether, making things even more exciting. Gone are the days of just printing on paper, you can now embellish corks, grass-cloths and silks with pretty much any design.

Two of Anthology's patterns are printed onto cork, an exciting new material for wall coverings not only for the material's beautiful aesthetic, but also for its environmental and acoustic benefits. Named after M.C. Escher, the striking 'ESCHERESQUE' wallpaper features a labyrinth of tessellations that are digitally printed on natural cork.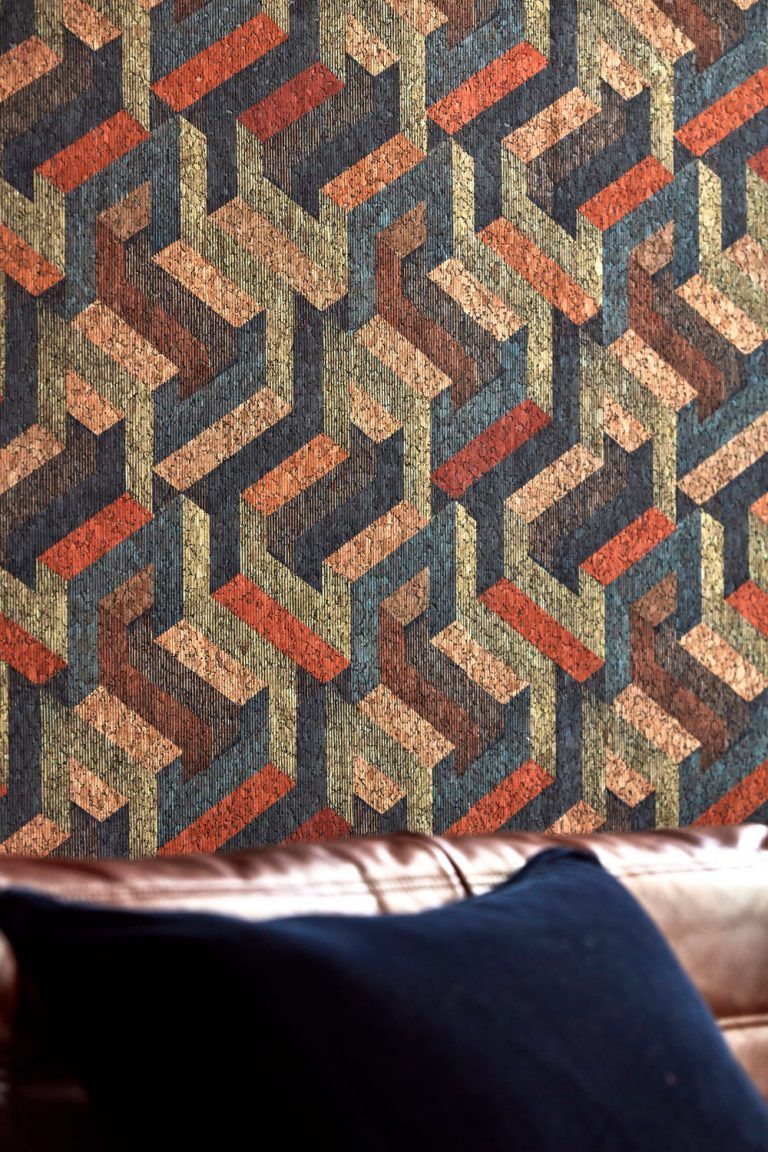 Or, for something a little different, wood wall tiles are offering another tactile alternative to wallpaper. Hand-carved, engineered Italian walnut wood 3D tiles will inject bountiful texture and touchability.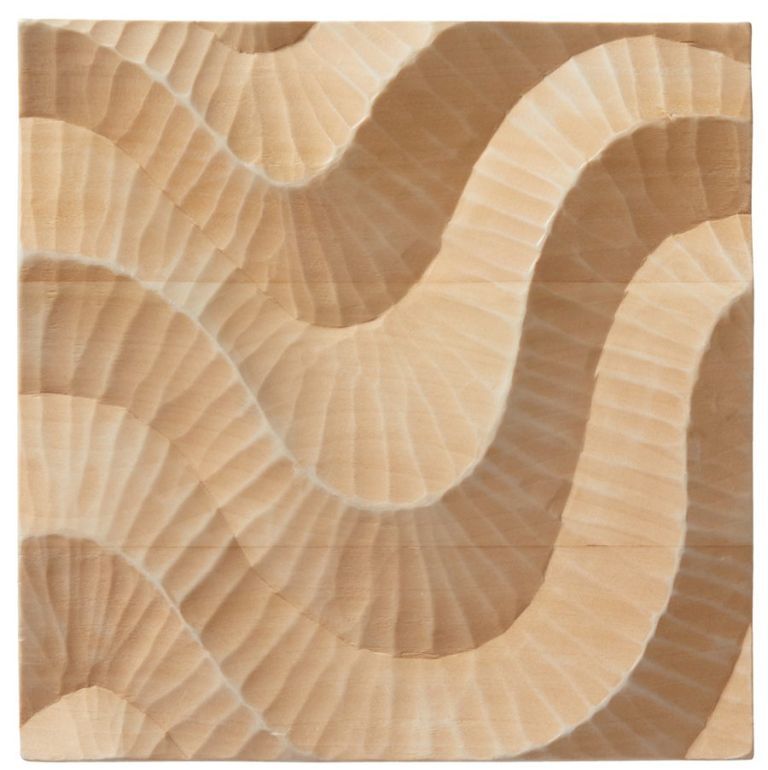 8. New geometrics

Whether in an Art Deco and metallic style, or in bright and bold modern colourway, geometrics are buoyant in the wallpaper world. You can keep it subtle or go for something altogether bolder like Timepiece Amethyst, £60 a roll from Graham and Brown, which, coincidentally, has combined both florals and geometrics into one design. It's their Wallpaper Of The Year 2021.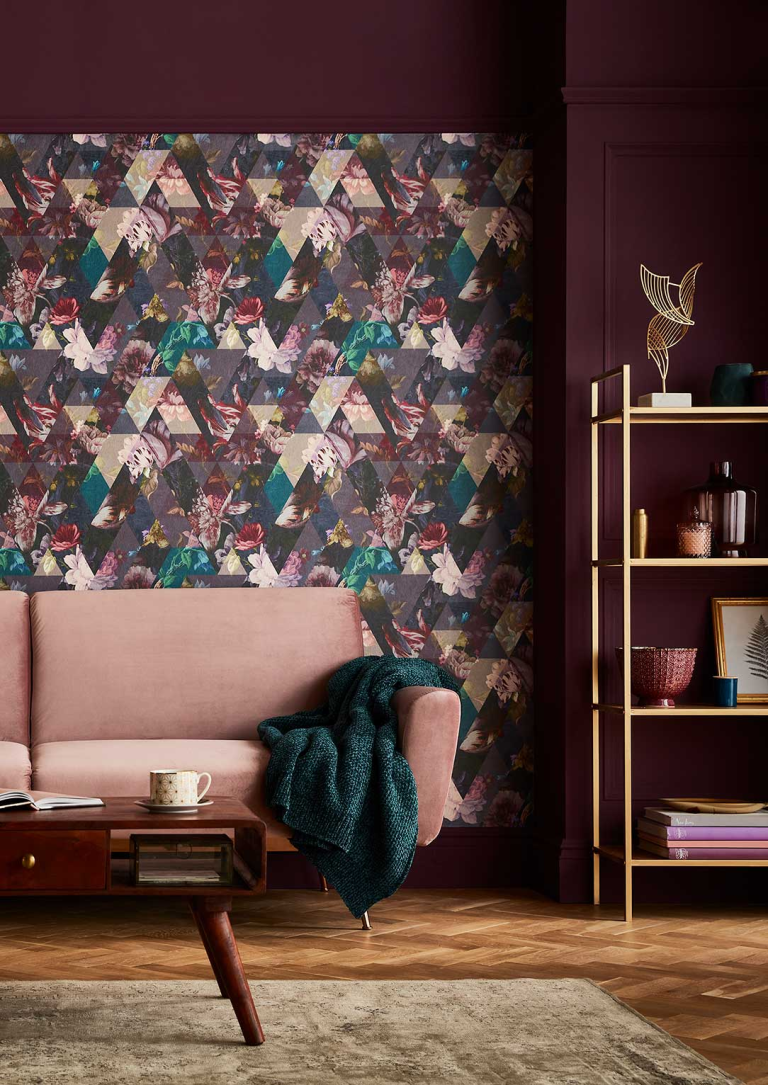 This year has us all searching for security and structure amid the chaos. An escalating need to impose systems of order and control in all in all facets of life has seen a rise in popularity for simplified, structured design. Interiors referencing elemental geometric arrangements, subtle raised relief and monochrome palettes channel the comfort found in pattern and routine.

At the Surface Design Show, King Kong Design showcased 3D geometric wall tiles that are manufactured from natural cement powder.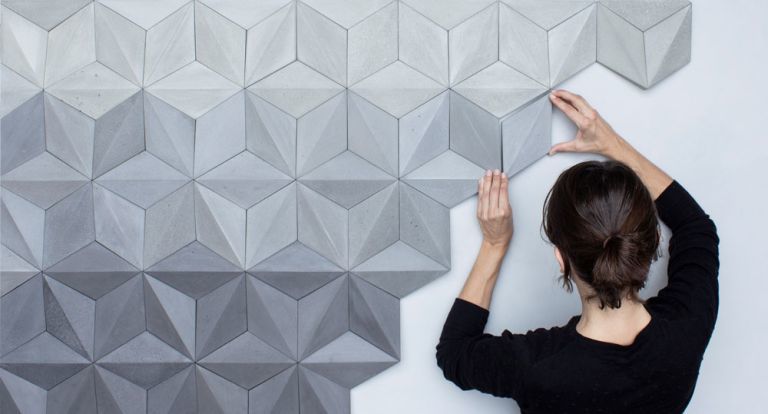 The studio also creates folded geometric wall panels using high quality Canson paper. This handmade origami wall art makes a striking decorative application for walls.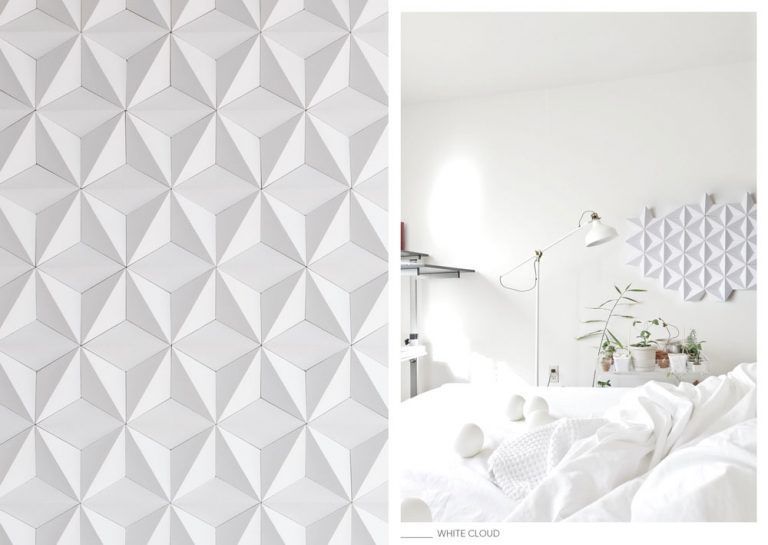 9. Chintzy florals

You'd be forgiven for thinking of traditional florals as a bit chintzy, but mark our words this style is making a comeback and grandma-style patterns are all the rage with cool, young interiors fans. Dubbed 'grandmillennial style', the look is all about twee, chintzy florals like this.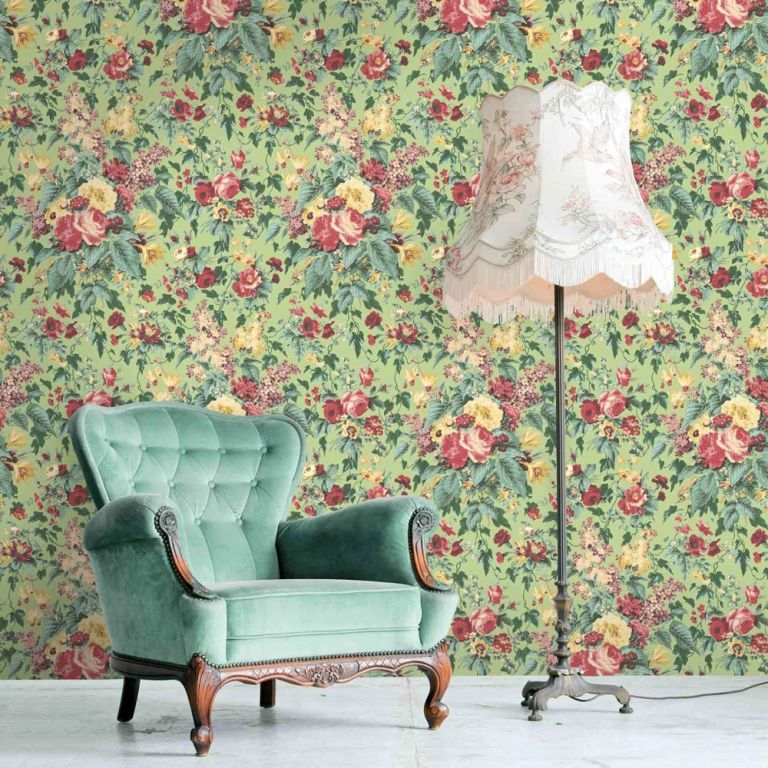 Known for her love of vintage glamour and gorgeous interiors, singer-songwriter turned fashion and textile designer Pearl Lowe has just unveiled her latest wallpapers for British textiles brand, Woodchip & Magnolia. The new papers are a mix of her popular chintzy designs but in eight new, fresh colourways for spring.

Unmistakably 'Pearl' in style – the new wallpapers reflect her life-long passion for vintage, faded glamour, heritage prints, flapper-girl decadence and country house opulence – all mashed up with a smattering of pure rock n' roll!


10. Tapesty influences

According to Cole & Son's creative director Carley Bean, tapestry-inspired designs are going to see a rise in popularity this year. 'Tapestry-like designs are a perfect focal point for a room. Often inspired by idyllic landscapes, they bring the beautiful colours of the outdoors inside of the home. Their muted palette of greens, blues and neutrals can provide the colour inspiration and textures of the entire room.'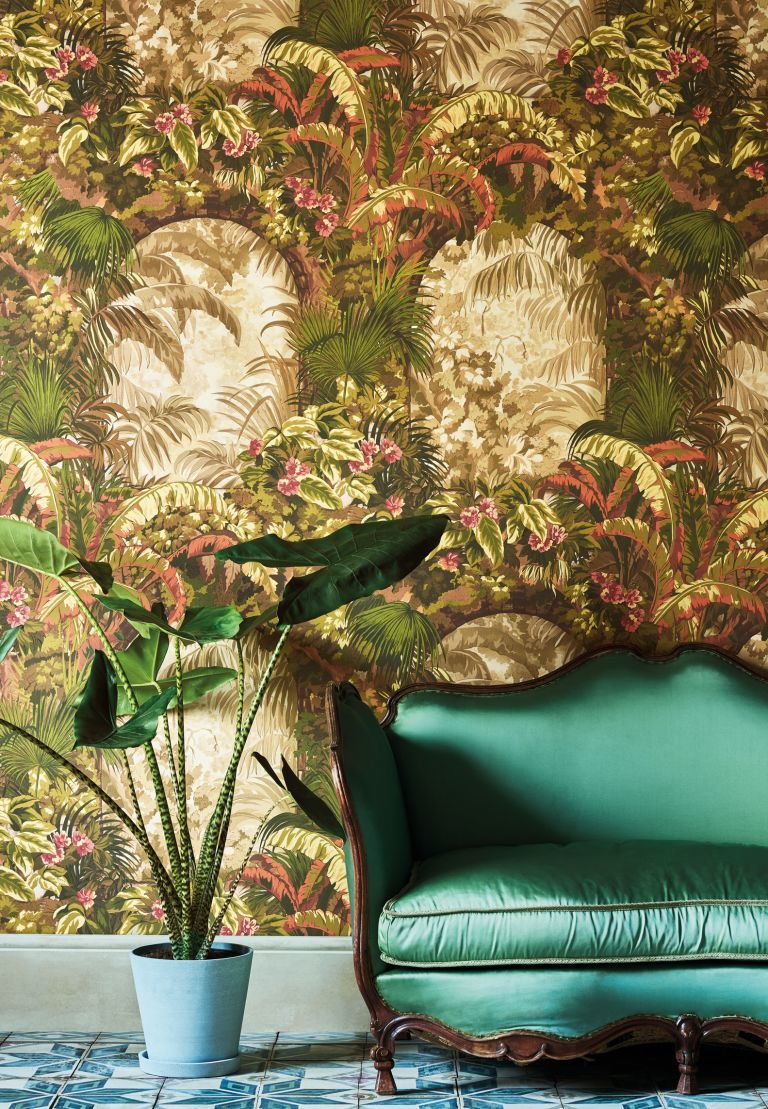 The Hispalis wallpaper from Cole & Son's Seville collection is inspired by tapestry designs and printed on a lovely chalky, textural paper which capture the softness and antique age of the inspiring originals. This tapestry-like design depicts an antique land in the balmy late afternoon sun with its densely overgrown archway in sun-bleached shades of Khaki, Burnt Orange and Sand.