We've gathered together 8 of the best sofa beds – you're bound to find the perfect one for you.

Transform your living room into a guest bedroom-or get a tiny studio apartment working double time-with a stylish and practical sofa bed. From a lush velvet sofa bed that adds a glamorous touch to an interior, to the perfect bed for kids' sleepovers and a compact armchair that folds out into a single bed, we've done all the hard work in rounding up the best sofa beds on the market today. We've also put together some clever tips and tricks for choosing the right sofa bed for you, so you can sleep easy.


The best sofa beds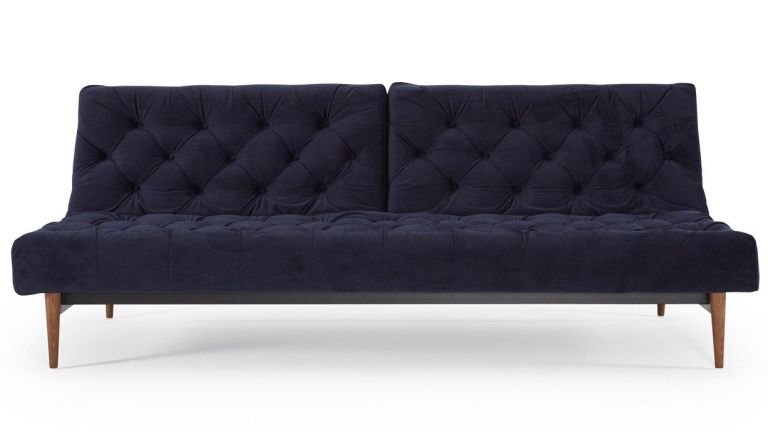 1. HEAL'S 40 WINKS SOFA BED

The most glamorous vintage-style sofa bed

This luxurious blue velvet sofa bed takes its design cues from the iconic Chesterfield sofa, with deep button detailing on the upholstery. The robust metal frame gives it a modern touch, and the easy-to-use click-clack mechanism easily transforms the two backs of the sofa independently into three positions-upright, relaxed and flat.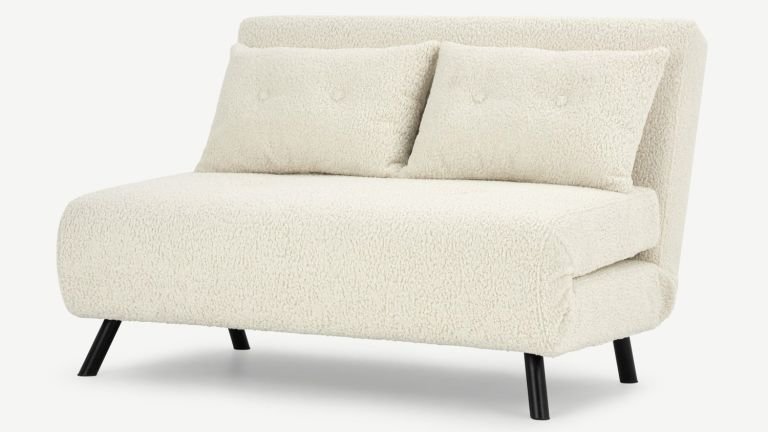 2. MADE.COM HARU SMALL SOFA BED

The best compact sofa bed

If you need to squeeze a sofa bed into a small space, you can't go past this armchair sofa bed by Made.com. The faux sheepskin brings an element of Scandi style to the interior, and makes for a cosy bed that guests will love to snuggle into. Due to its small size, however, it's probably best suited for one person rather than a couple.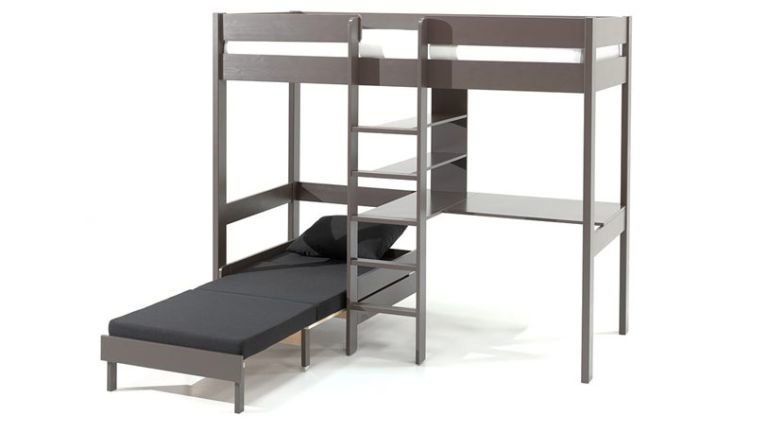 3. PINO KIDS HIGH SLEEPER WITH SOFABED

The best sofa bed for kids' sleepovers

This item is currently out of stock and we're not sure when, or if, it'll be back again. Our handy pricing widget (above) will automatically update to show you the best price should it become available to buy again.

This clever piece of furniture is everything you need for a kid's bedroom packed into one slick design-there's a bed up top, with a desk and a sofa that folds out into a bed for sleepovers below. There's also the option of adding shelves.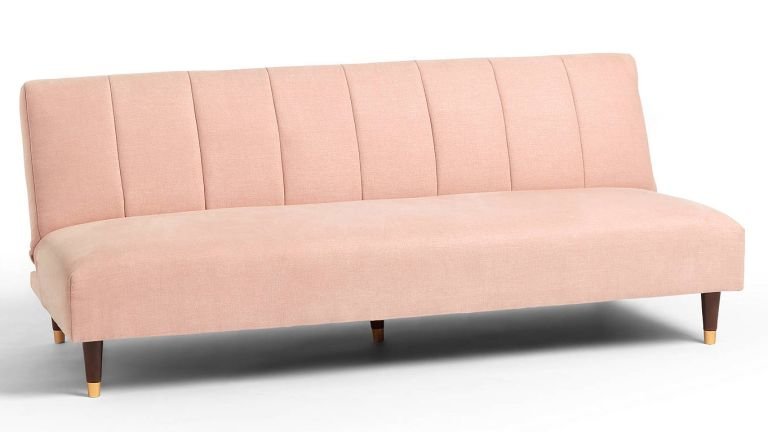 4. JOHN LEWIS & PARTNERS FLUTED MEDIUM 2 SEATER SOFA BED

The best pastel pink sofa bed

This pretty pink sofa bed from John Lewis doesn't look like your typical sofa bed-rather it's a romantic nod to glamorous bygone eras. The ridged back and brass-tipped timber legs showcase the craftsmanship, and it goes from sofa to bed in one simple movement.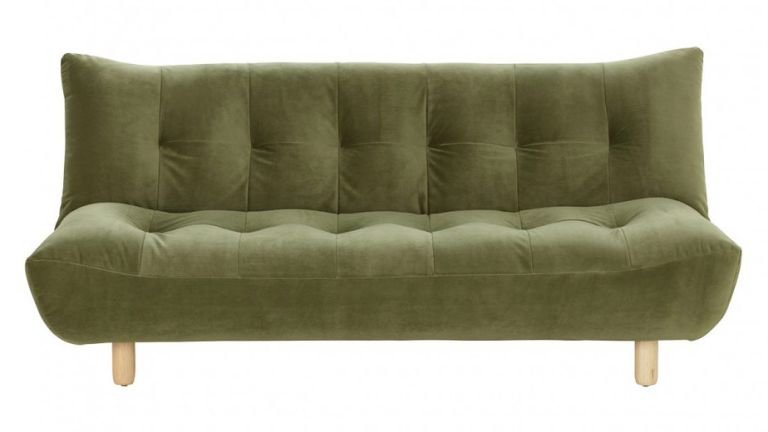 5. HABITAT KOTA THREE-SEATER SOFA BED

The best Scandi-style sofa bed

The green velvet upholstery and blonde wood legs give this affordable sofa bed a Scandi chic style-add some graphic patterned cushions and a cosy throw rug to complete the look. To transform it into a bed, simply pull the support out from the base and fold down the back.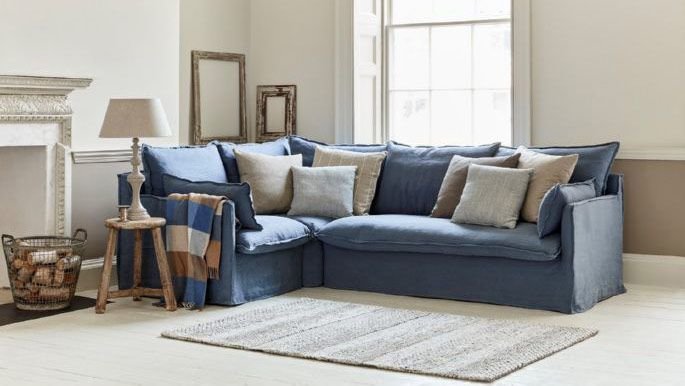 6. SOFA.COM ISAAC SOFA BED

The best sofa bed for laid back luxury

Channel relaxed beachside vibes with this large corner sofa with a stylish washed linen cover, which looks great piled high with cushions in complementary neutral colours. There's plenty of seating space, making it perfect for family homes and it folds out into a double-sized bed.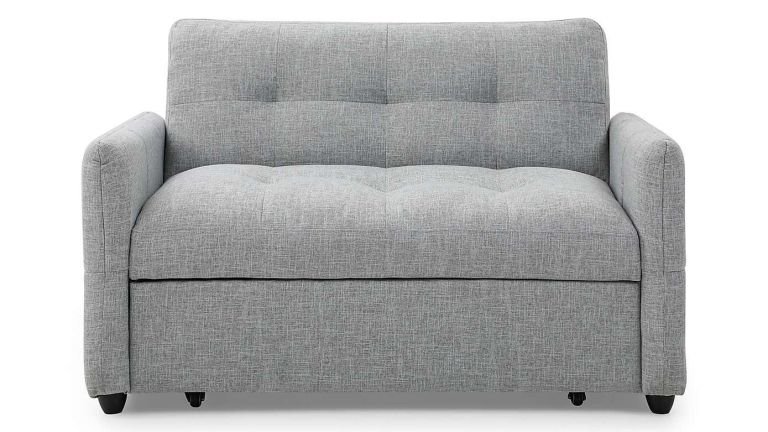 7. DUNELM NOVA SOFA BED

The best minimal sofa bed

This item is currently out of stock and we're not sure when, or if, it'll be back again. Our handy pricing widget (above) will automatically update to show you the best price should it become available to buy again.

If you're searching for a compact sofa bed with a sleek, minimal design, check out the Nova sofa bed. To add a touch of softness, pair the soft-touch grey upholstery with a knitted or faux fur blanket. Keep in mind, however, that the sleeping area is very small-so it's probably best for occasional use.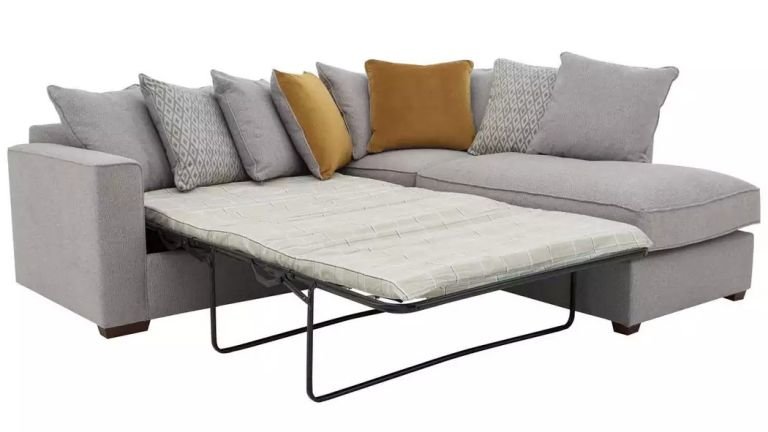 8. FURNITURE VILLAGE COMFI FABRIC PILLOW BACK CORNER SOFA WITH CHAISE END SOFA BED

The best corner sofa bed

This corner sofa bed boasts a classic style that will never go out of fashion-and, best of all, the modular design offers a range of customisable features, so you can create the perfect sofa for your needs. The chenille fabric upholstery adds a touch of luxury.

This three-seat sofa has an elegant fabric cover that conceals the legs and mechanisms, making it ideal for use in your everyday living space. The five oversize pillows make for cosy lounging, and easily pack away into the storage compartment when it's time to transform the sofa into a bed.


How to choose the best sofa bed

The most important thing to do before choosing a sofa bed is to measure the space where you plan to put it-you'll want to make sure there's plenty of room around the bed when it's folded out. Apart from size, one of the biggest differentiators when it comes to choosing a sofa bed is the way the bed folds out. Avoid any mechanisms that are overly complicated or look flimsy. "Click-clack" sofa beds are the easiest to use as you simply fold the back of the sofa down to create the bed-although you may have to use a mattress topper to create a smooth sleeping surface. Also make sure to check the quality of the mattress. Generally speaking, pocket sprung mattresses will offer the most support and be more breathable than a foam mattress. If you want a durable bed that will stand the test of time, look for a frame constructed from hardwood or a combination of hardwood and plywood. If you can, it's a good idea to try before you buy-after all, one person's dream bed could be your nightmare!


What is the best sofa bed?

To recap... we love the super practical design of the Pino Kids High Sleeper, which can turn even the smallest bedroom into the perfect hangout and study space. If you're looking for something more grown up, however, we love the glam style and blue velvet upholstery of the Heal's 40 Winks sofa bed.