The best home fragrance should smell so good you'll want to bathe in it. Whether you can't live without sweet floral or prefer understated woody scents, we have compiled the ultimate list of home fragrances that will add that crucial final touch to your room decor and help conjure up the right atmosphere. Choose between reed diffusers and candles – and a very special room spray.


The best home fragrance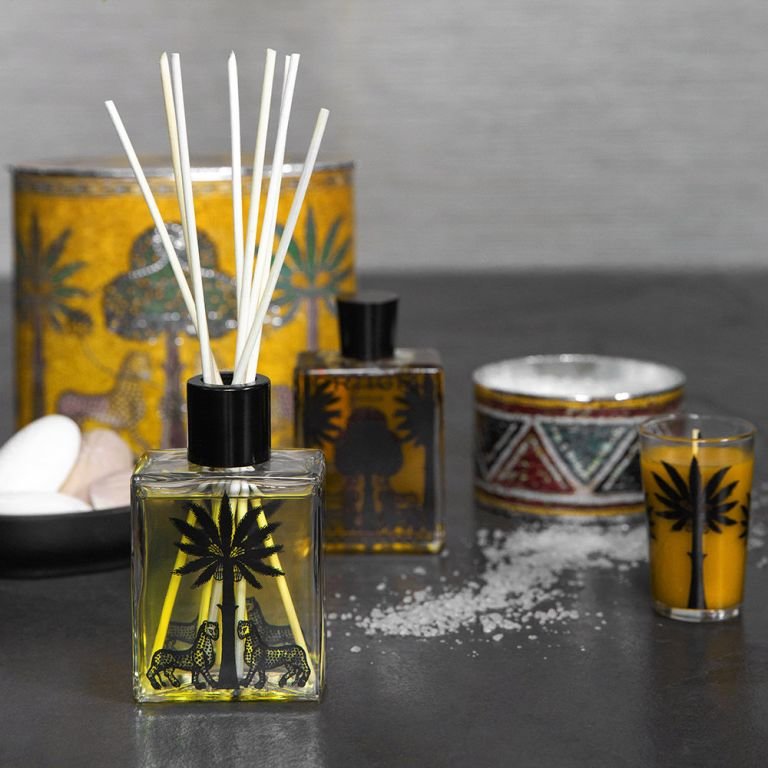 1. ORTIGIA ZAGARA REED DIFFUSER
The best home fragrance

Ortigia hail from Sicily, and this most Italian of scents will remind you of summer year-round.


The scent

This is the most perfect rendition of orange blossom in home fragrance we've ever tried; it has just the right balance of headiness and creaminess to be noticeable without ever becoming overpowering. Guaranteed to mentally transport you to Italy in spring.


The packaging

Gorgeous: clear glass engraved with exotic flora and fauna and filled with the sunny-yellow liquid. Makes an impactful gift.


Good to know

This reed diffuser has a natural oil base, which makes it a little less long-lasting that some other reed diffusers we've tried.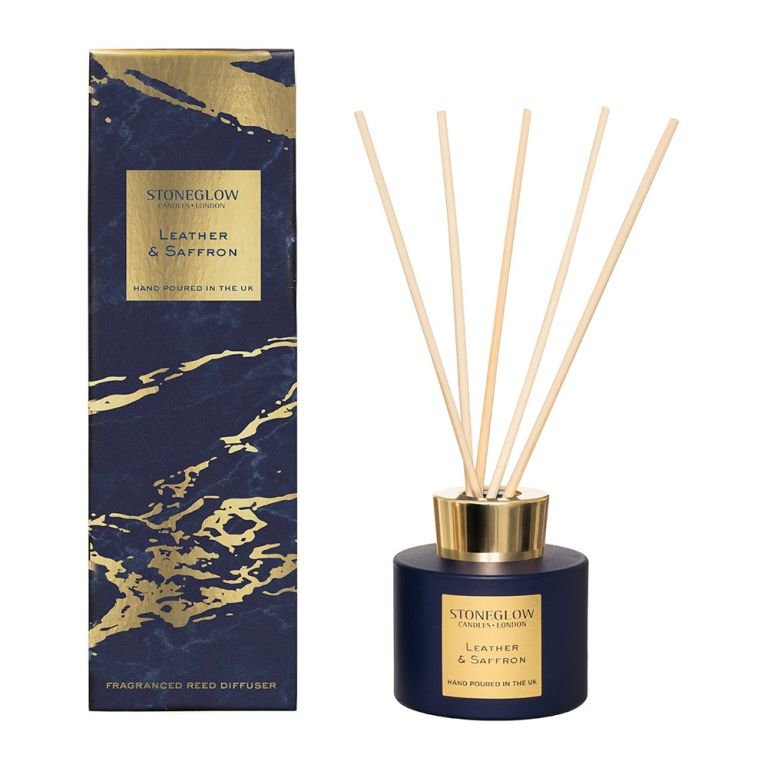 2. STONEGLOW LUNA REED DIFFUSER – LEATHER AND SAFFRON
Best home fragrance for a living room

Want to make a statement with your home fragrance? This one packs a punch.


The scent

While Luna is described as a leather and saffron scent, it's actually a wonderfully textured, dark take on a jasmine room fragrance. It's not a simple floral, though: the sandalwood and amber give it an opulence and warmth, while the leather makes the floral heart more masculine and formal. A great scent for a contemporary living room.


Packaging

Elegant and streamlined, in a versatile shade of navy that will blend in with your decor.


Good to know

We're not keen on the reeds here – they're a bit basic. Consider replacing with better-quality reeds.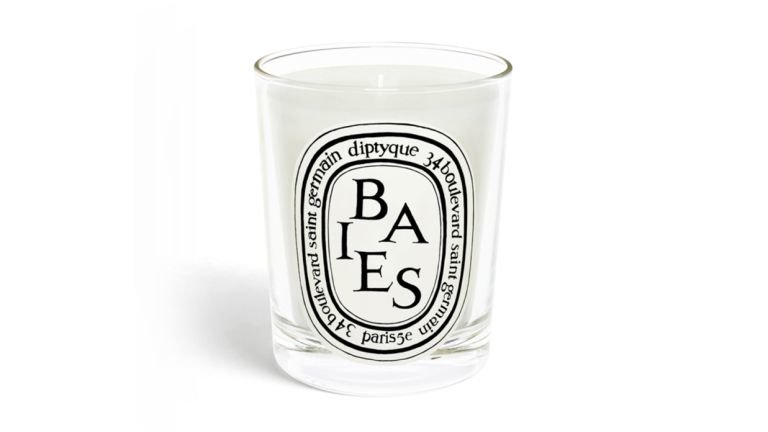 3. DIPTIQUE BAIES SCENTED CANDLE
The best rose home scent


The scent

'Baies' translates as 'berries', and this candle opens with a luscious, sparkling blackcurrant note we can't get enough of. However, this is primarily a rose-based room fragrance and any rose lover has to try this. It's not a dusty or boring rose – rather a juicy, fruity one. Delicious in a bedroom


The packaging

We're not crazy about it, if we're honest. For a luxury brand, Diptyque are getting away with a clear glass jar with a sticker on it. Given how lovely the scent is, though, they're forgiven.


Good to know

All Diptyque candles tend to lose their scent if not covered, so consider getting a cloche to cover your candle.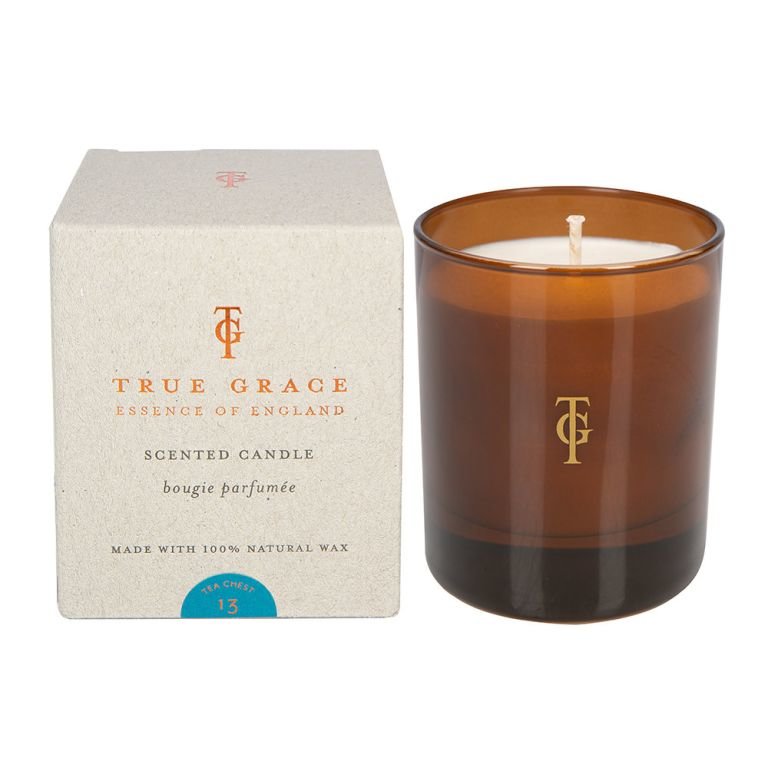 4. TRUE GRACE BURLINGTON CANDLE TEA CHEST
Best home fragrance for fall

This True Grace candle is great for creating a smokey ambiance, whether you like tea or not.


The scent

Tea-scented candles are all the rage these days, and True Grace are offering an unusual and versatile take on this staple home fragrance genre. The smokey-woody notes of tea and cedar are lifted by the zingy lime and the sweet rose. In fact, we find this candle to be surprisingly sweet, even heady, after a while. If you have a fireplace, its scent will blend beautifully with the smell of burning logs.


The packaging

Atmospheric amber glass; looks great in the dark.


Good to know

If you dislike strong fragrances, you might choose to pass on this one, as it's quite strong and could give you a headache.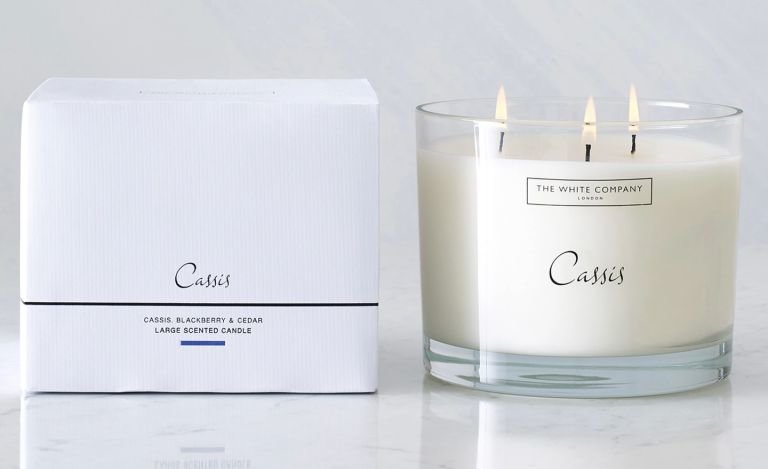 5. THE WHITE COMPANY CASSIS LARGE SCENTED CANDLE
Best home fragrance for winter

Our favorite from The White Company, this large-sized candle will make your home cosy in the colder months.


The scent

Cassis works incredibly well in cold weather because its crisp berry accord has been expertly blended with sweet, spicy notes of clove and cedar. Grounded and grown-up, festive berries. Yum.


The Packaging

Minimalist glass with a signature White Company sticker. Nothing special, but there's nothing wrong with it.


Good to know

This home fragrance is surprisingly potent, and we'd reserve it for the largest room in the house; otherwise, you risk a headache from this one.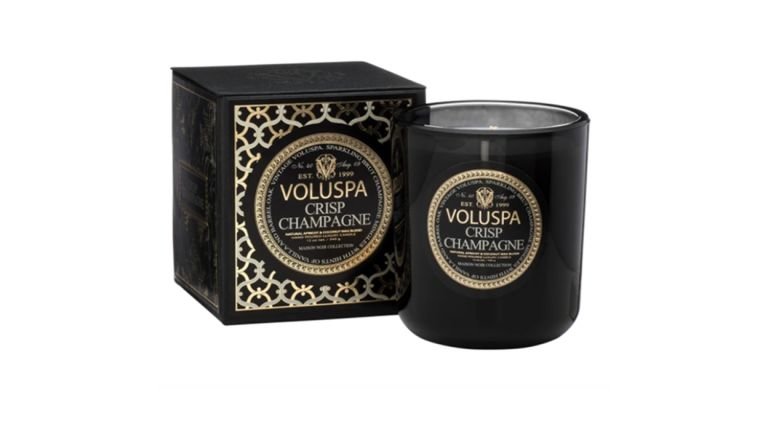 6. VOLUSPA CHAMPAGNE CLASSIC MAISON CANDLE
Best vanilla home fragrance

A rich and festive scent that will give any room in the house plenty of oomph.


The scent

Forget about champagne, as lovely as the booze-themed marketing for this fragrance is – it's actually a very well-executed vanilla home scent. RIch, deep, and grounded by the oak, this is warm, creamy vanilla as it should be.


The packaging:

A sleek black glass jar with a gold sticker. Very opulent.


Good to know:

This isn't a very strong fragrance, so is better suited to smaller rooms.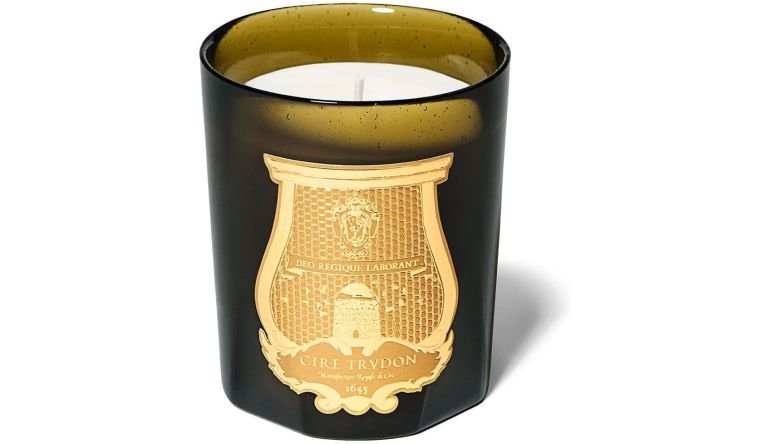 7. CIRE TRUDON MANON CANDLE
Best home fragrance for bedrooms

Cire Trudon are legendary French candlemakers wit hcenturies of experience, and this high-quality fragrance does not disappoint.


The scent

Evocative of crisp linen closets and freshly washed stone floors, this soft and relaxing fragrance is the definitive 'clean' home fragrance. Herbal lavender has been softened with soap and musk. The scent of everything being in order.


The packaging

The signature green glass jar with gold embossing; will look elegant and imposing on a bedside table.


Good to know

Yes, these are seriously expensive candles, but they really deliver on scent and longevity. Totally worth the splurge.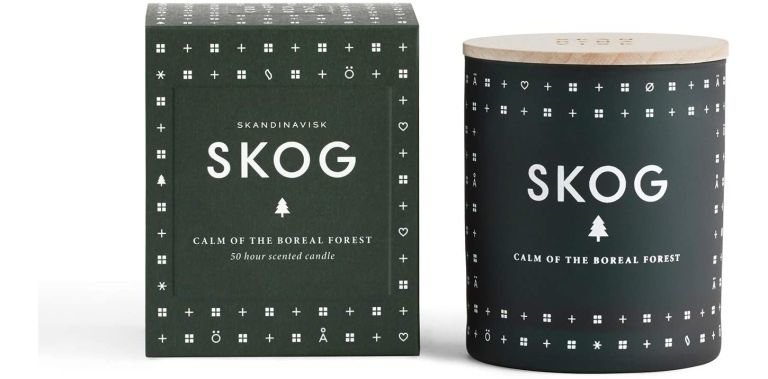 8. SCANDINAVISK SKOG CANDLE
Best home fragrance for Christmas

Scandinavisk have mastered the art of minimalist home fragrances: everyone should try at least one.


The scent:

Like a hologram of a Christmas tree. We've never experienced a pine scent that captured the sweet/woody essence of pine quite as successfully as this one. Put it on in the same room as your Christmas tree and you'll be amazed by the hyper-natural effect. Scandinavisk had a stroke of genius with this one, adding the fresh lily-of-the-valley to the dark leather and pine accord. The result is resinous and sweet. We love it.


Packaging:

Cute and colourful jars that come with handy wooden lids, even in the smaller sizes. Looks great on a coffee table.


Good to know

We find that this candle burns really fast, so stock up if you want it on throughout the Christmas period.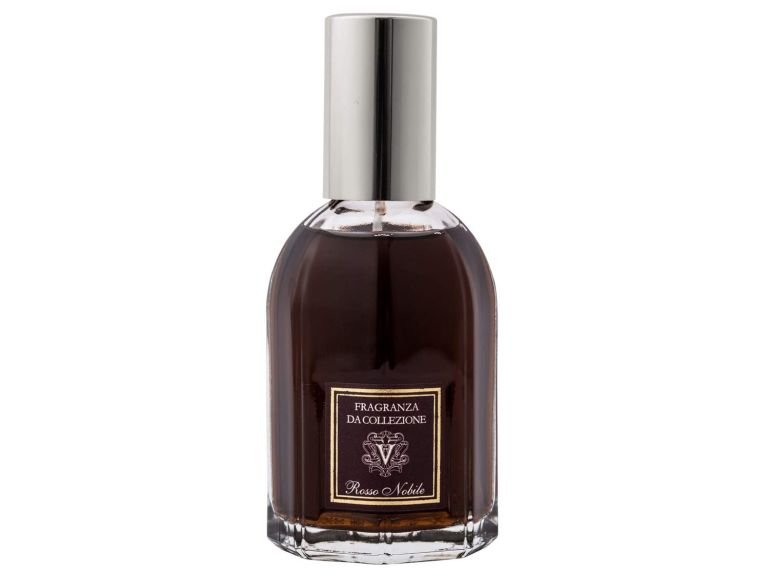 9. DR VRANJES ROSSO NOBILE ROOM SPRAY
Best room spray

Dr Vranjes Firenze make some seriously classy home fragrances – Rosso Nobile is our all-time favorite.


The scent:

We think it's impossible not to like this fragrance: its ripe, red berry and grape notes will instantly lift your spirits and make you smile. We don't find it at all boozy or reminiscent of Italian wines (the brand's description), but that doesn't take away from the instant pleasure of this affable, fruity fragrance.


The packaging:

A cut-crystal bottle that looks stunning with the dark-red juice in it. Will look great on a bathroom vanity/


Good to know:

This is not cheap for a room spray, but the scent lingers – worth every cent, in our opinion.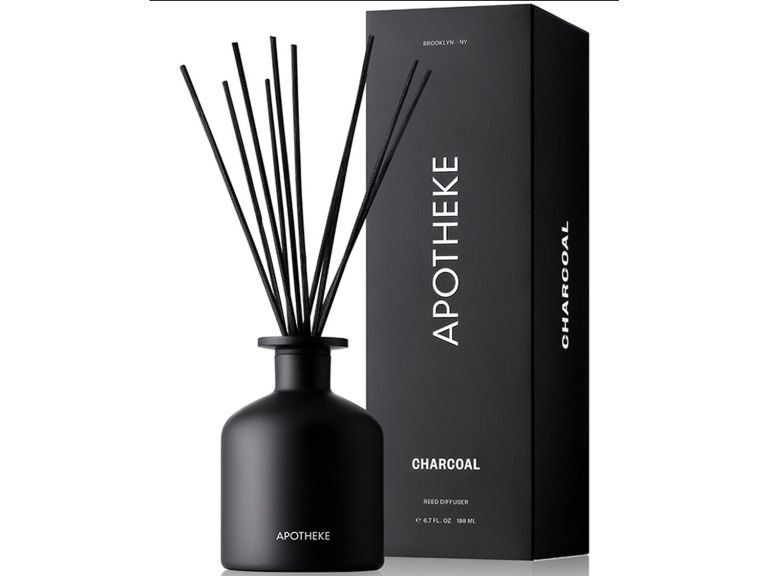 10. APOTHEKE CHARCOAL REED DIFFUSER
Best unusual home fragrance

Not for the faint of heart, this characterful home fragrance will make a bold statement in a hallway or lounge.


The scent

In a word: charcoal. That rich, smokey smell of embers in the fireplace, with a hint of sweetness from the raspberry and maple (don't be put off by 'bacon' in the notes - it doesn't really smell like bacon). It's not actually as out-there as it sounds and complements hallways, bathrooms, and lounges.


The packaging

An elegant matte black bottle – exactly what this room fragrance needs.


Good to know

Although we really like it, we'd recommend you smell this fragrance before buying, unless you know you like smokey scents.
How to choose a home fragrance

Choosing a home fragrance is a highly individual process: what smells great to one person may smell too strong/too sweet/too subtle to another. As a general rule, though, it's a good idea to work out your preferences, and how the fragrance will be used, before you buy.
Which room will it be used in?

Large lounges do better with stronger, more opulent fragrances, whether sweet, floral, or smokey. On the other hand, strong room fragrances should be avoided in bedrooms: instead, look for lavender-based scents that will help you sleep. Kitchens are your perfect setting for gourmands (think vanilla or fruits) and herbal scents with notes of citrus and basil. Bathrooms and hallways can take just about anything, because they're often aired.
What notes do you (dis)like?

Don't worry about trends: what do you actually like? If you love rose, look for a rose-based fragrance. If you hate citrus, make sure your home fragrance doesn't contain any, because whatever fragrance note you dislike will be the one you'll end up noticing the most.
Reed diffuser, candle, or room spray?

Candles are less intrusive, because you can easily put them out, but you will need to supervise them when they're lit. Reed diffusers are low-maintenance, but you'll need to make sure you like the scent, as you'll be smelling it all the time. And rooms prays are perfect for bathrooms and kitchens where you may wish to mask unpleasant odors.