Your bed sheets can make all the difference between deep sleep and hours spent tossing and turning with night sweats. Cooling sheets are made of breathable, moisture-wicking materials that facilitate airflow to help you maintain a comfortable body temperature all night long. Many cooling sheet sets also use temperature-regulating technologies to keep body heat away from the surface of the bed.

To help you get your best sleep (even on the hottest nights), the experts at Mattress Advisor rounded up the top-rated cooling sheet sets on the market. Here are our top picks for best cooling sheets.


What Are the Best Materials for Cooling Sheets?
Cotton

Cotton is a natural fiber that's affordable and machine-washable. Naturally hypoallergenic, cotton has inherent cooling properties and gets softer with age. Choose a percale weave with a lower thread count for a crisp feel or sateen cotton with a higher thread count for a silky-soft experience.


Linen

If you like to cuddle up with weighty sheets but don't want to wake up sweaty, linen sheets might be a good fit for you. Linen sheets are made from flax, and they're 30% stronger than cotton sheets. Linen is a naturally thick material that's also extremely elastic, breathable, and absorbent. Keep in mind, the cooling benefits of linen sheet sets come at a higher price point, so they might not be the best pick for those on a budget.


Bamboo

Softer than cotton or linen, bamboo sheets are among the most durable on the market. They're made with bamboo fibers resist pilling over time, naturally repel moisture, and have a light, airy feel. Bamboo is also naturally hypoallergenic and antimicrobial.


Tencel

Tencel sheets are made sustainably out of cellulose, or processed wood pulp. The eco-friendly material is luxuriously smooth and wrinkle-resistant, making it a great pick for those with sensitive skin. Tencel is also highly durable and moisture-wicking. These benefits do come at a cost; Tencel sheets usually come with a heftier price tag.


The Benefit of Cooling Sheets
Temperature Regulation

Overheating at night can be detrimental to the quality of your sleep and overall health, as a lower core body temperature sends a signal that it is time to sleep.

According to the Cleveland Clinic, the ideal sleep temperature is 65 degrees, though this can vary between 60 and 67 degrees. When hotter, you might experience night sweats, sleep disruptions, and insomnia. Breathable sheets can help cool you down and send signals to your body that it's time to go to bed.


Energy Savings

Sometimes even putting the air conditioning on full blast isn't enough to lower your body temperature. It's also not great for your energy bill. Breathable sheets can help dissipate body heat so you can turn down the AC, unplug your extra box fan, and save energy. You could also nix your comforter and use your flat sheets, also known as the top sheet, as your sole blanket when it's warmer.


Moisture Absorption

If you are prone to night sweats, live in a warm climate, or just turned up the heat a little too high, you have probably experienced the discomfort of waking up in the middle of the night soaked in sweat. Moisture-absorbing sheets wick away sweat to keep you cool and comfortable so you can sleep undisturbed and wake up refreshed.


1. Best Overall: Casper Cool Supima Sheet Set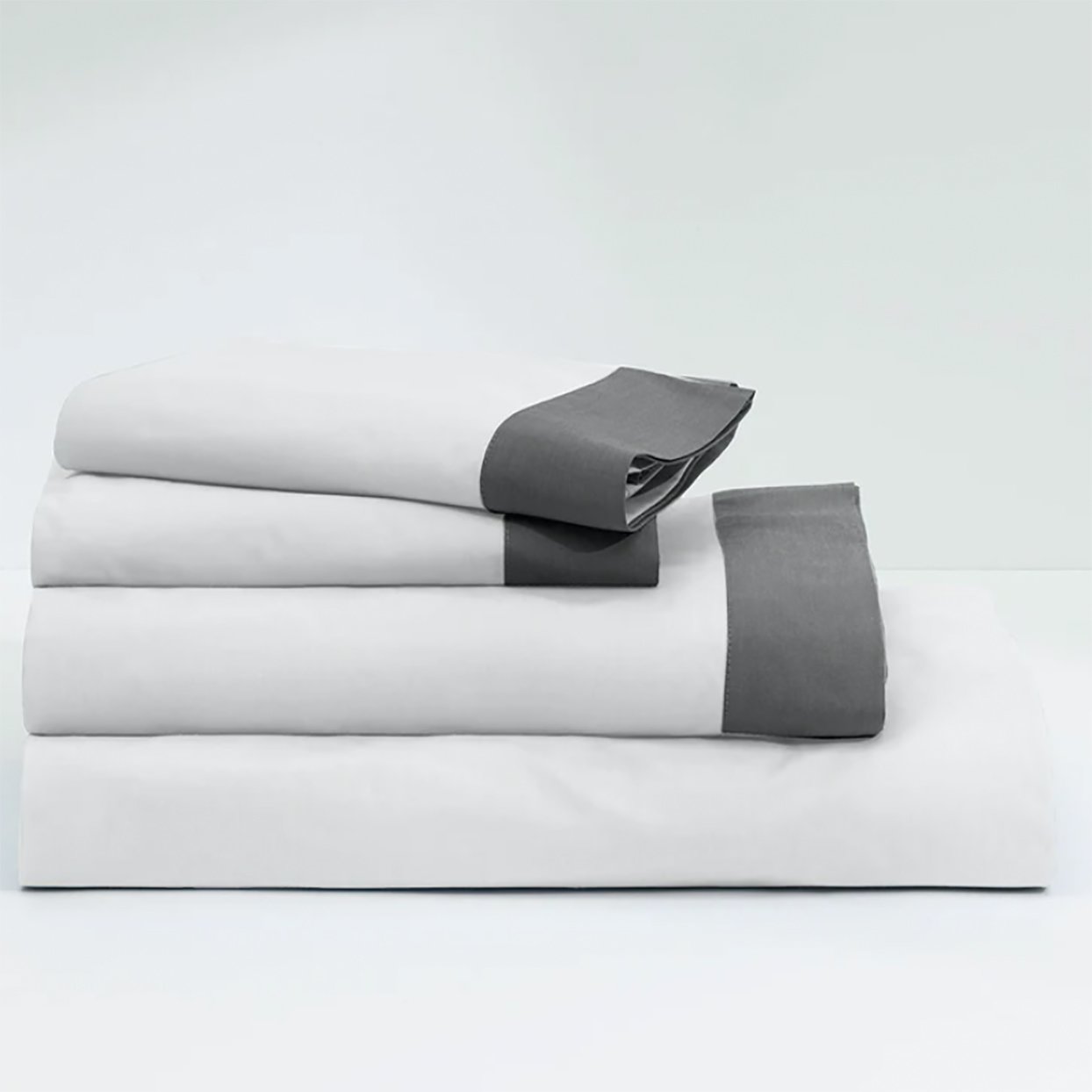 This sheet set is made from breathable 100% Californian Supima cotton and has a 400 two-ply thread count that balances breathability and comfort. Machine washable and dryer safe, these sheets are easy to care for as well. And with its OEKO-TEX Standard 100 certification, every thread has been verified by an independent third party to be free from any chemicals or substances that could be harmful to your health. Plus, these Casper sheets are backed with a one-year limited warranty and come in two colorways: white and navy.


2. Best Cooling Tencel Sheets: Helix Tencel Sheets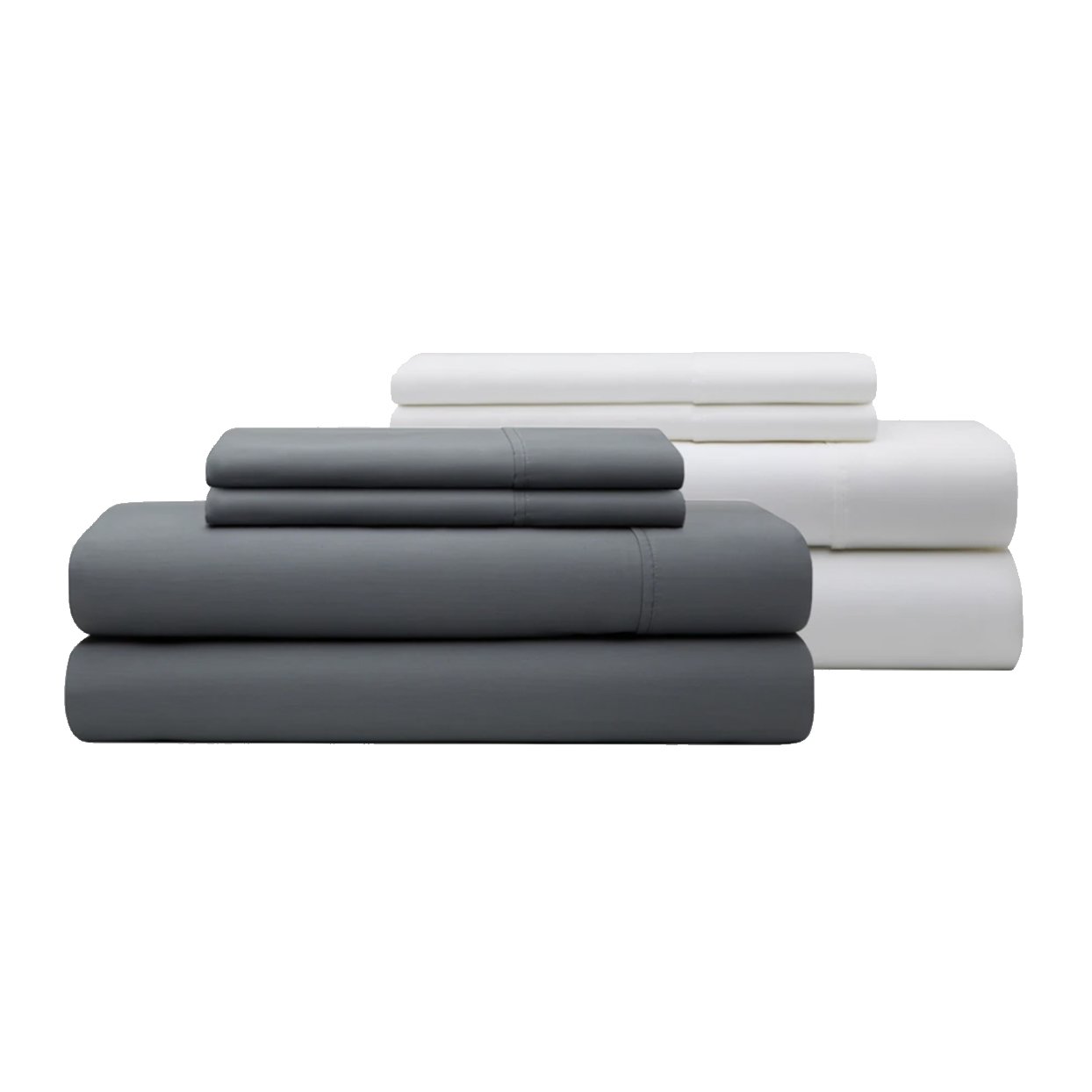 Tencel sheets have many great qualities already, but Helix's set stands out from the crowd. These eucalyptus sheets are made with a sateen weave that provides the softest feel possible. Although they might feel like satin, they have moisture-wicking properties that help keep night sweats at bay, deep pockets that make putting them on the bed a cinch, and a three-year warranty.


3. Best Cooling Cotton Sheets: Saatva Lofton Organic Sheet Set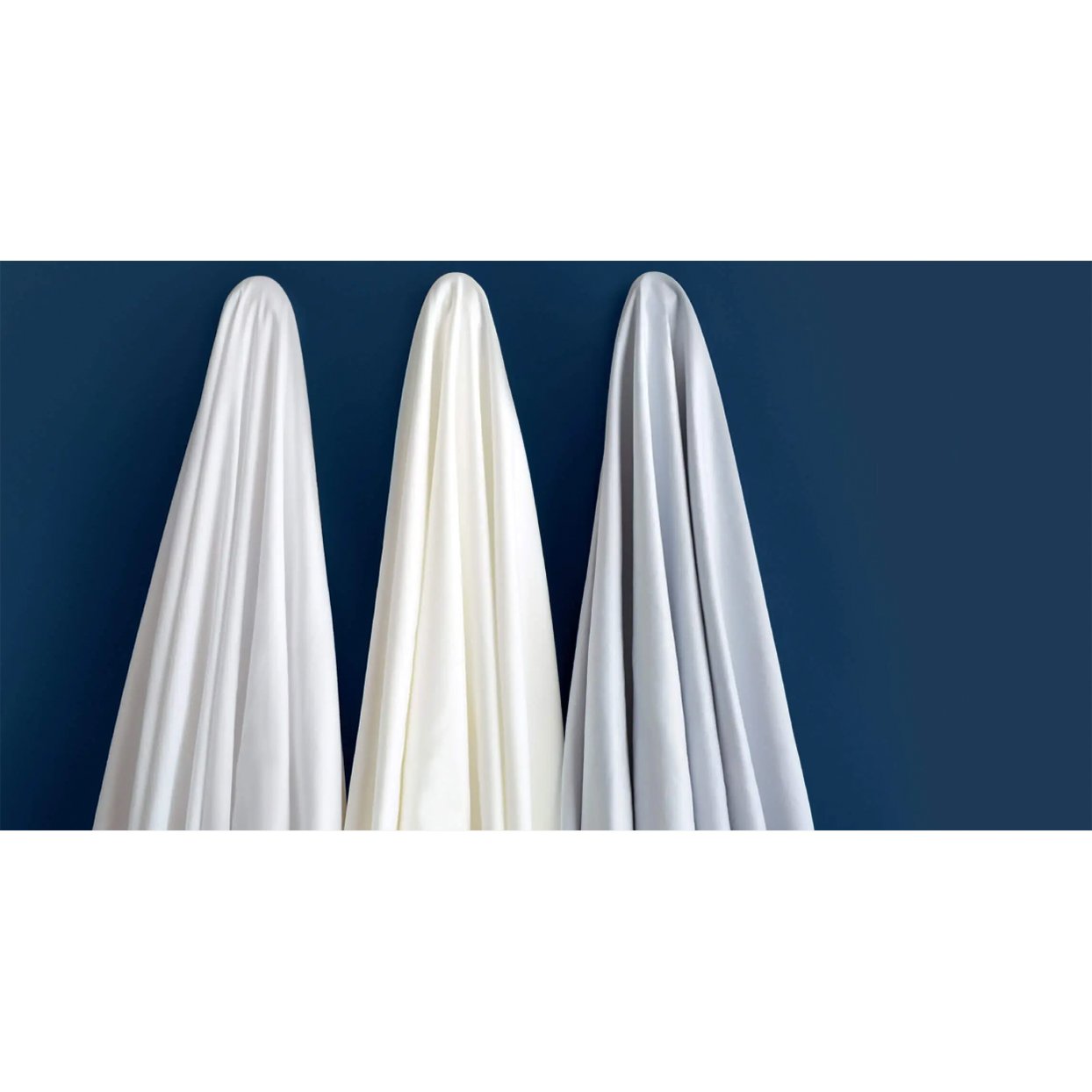 This organic sheet set provides the luxurious feel of a crisp hotel bed. The ultra-breathable cotton sheets are both Global Organic Textile Standard (GOTS) certified and fair trade certified, so you can rest easy knowing that your sheets benefit the environment and the workers that made them. Just because these sheets add a touch of decadence to your bedroom doesn't mean they are difficult to care for, either. You can skip a trip to the dry cleaner and simply toss these sheets in the washing machine-they'll actually feel softer after every wash. Although these cooling sateen sheets have a steeper price tag than other options on this list, Saatva offers financing options to help you invest in your sleep without blowing your budget.


4. Best Cooling Bamboo Sheets: Puffy Bamboo Sheets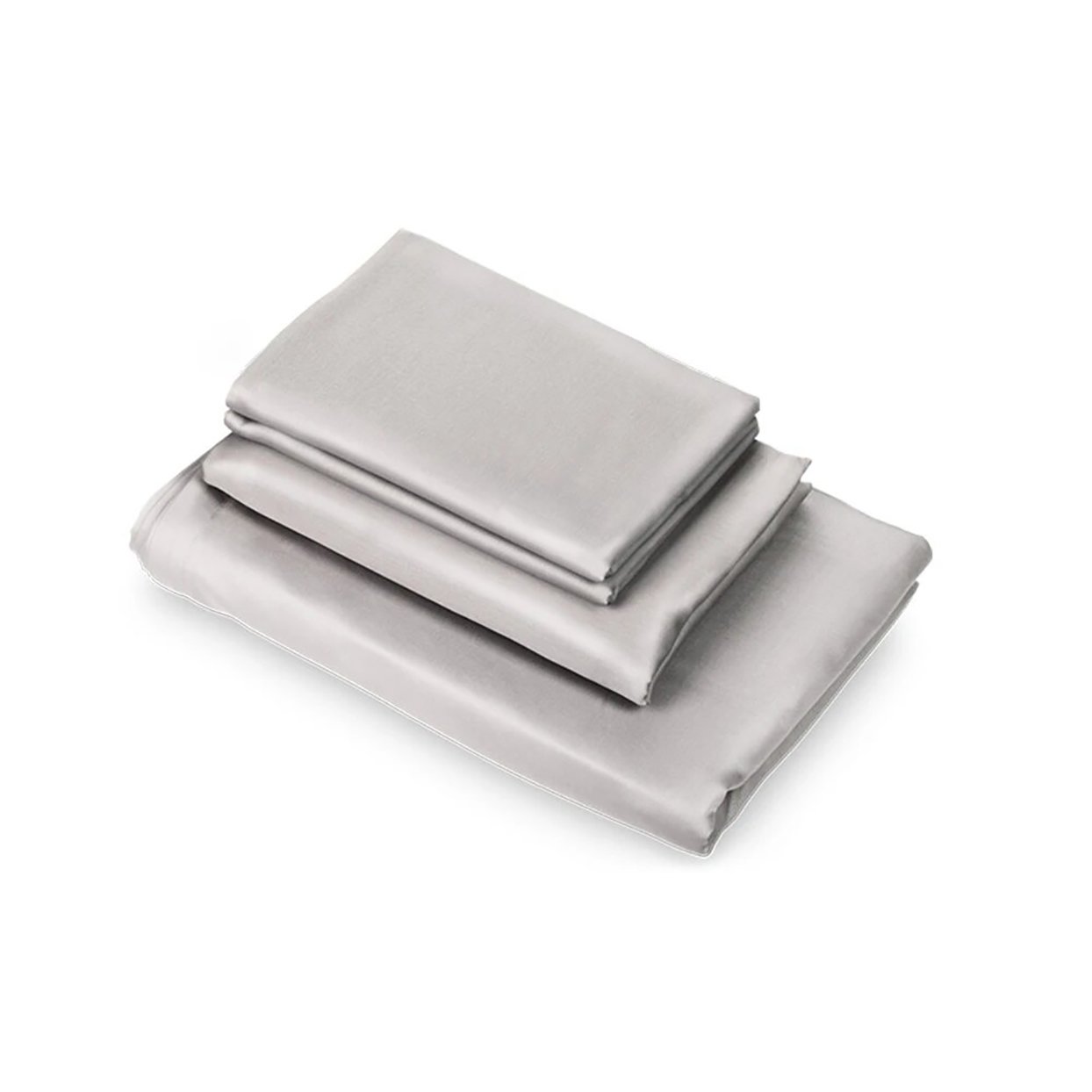 These bamboo sheets from Puffy adapt to every climate, wicking away moisture on hot summer nights and providing cozy comfort in the winter, so you can sleep soundly year-round. They have a silky sateen feel and adjust to your movements as you sleep. Deep pockets help them fit easily over your mattress and keep your fitted sheet in place. Puffy also offers a 101-night sleep trial so you can test out the sheet set on your own bed for more than three months before committing. And if you fall in love with the sheets, they come with a lifetime warranty.


5. Best Eco-Friendly Cooling Sheets: Nest Bedding Tencel Lyocell Sheets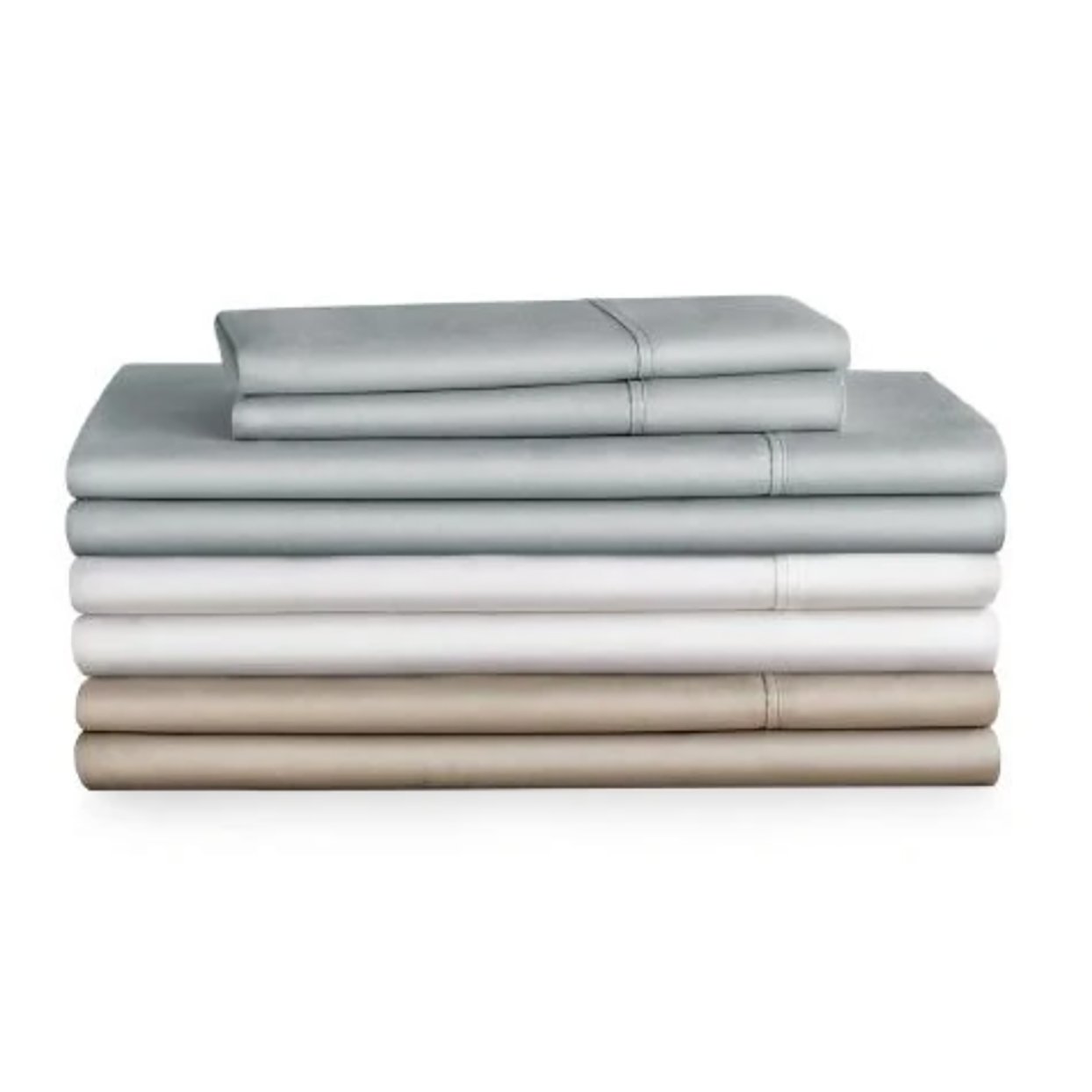 While most sheets made of natural fibers are environmentally friendly, the Nest Bedding Tencel Lyocell Sheets are made with outstanding sustainable practices. Tencel is made from renewable wood resources using a closed-loop process where solvents can be continuously reused to eliminate waste. These sheets are also smooth, breathable, and ultra-absorbent. And with excellent moisture-wicking properties, Nest's sheets will keep you sweat-free as you count sheep.


6. Best Ultra-Soft Cooling Sheets: Layla Bamboo Sheet Set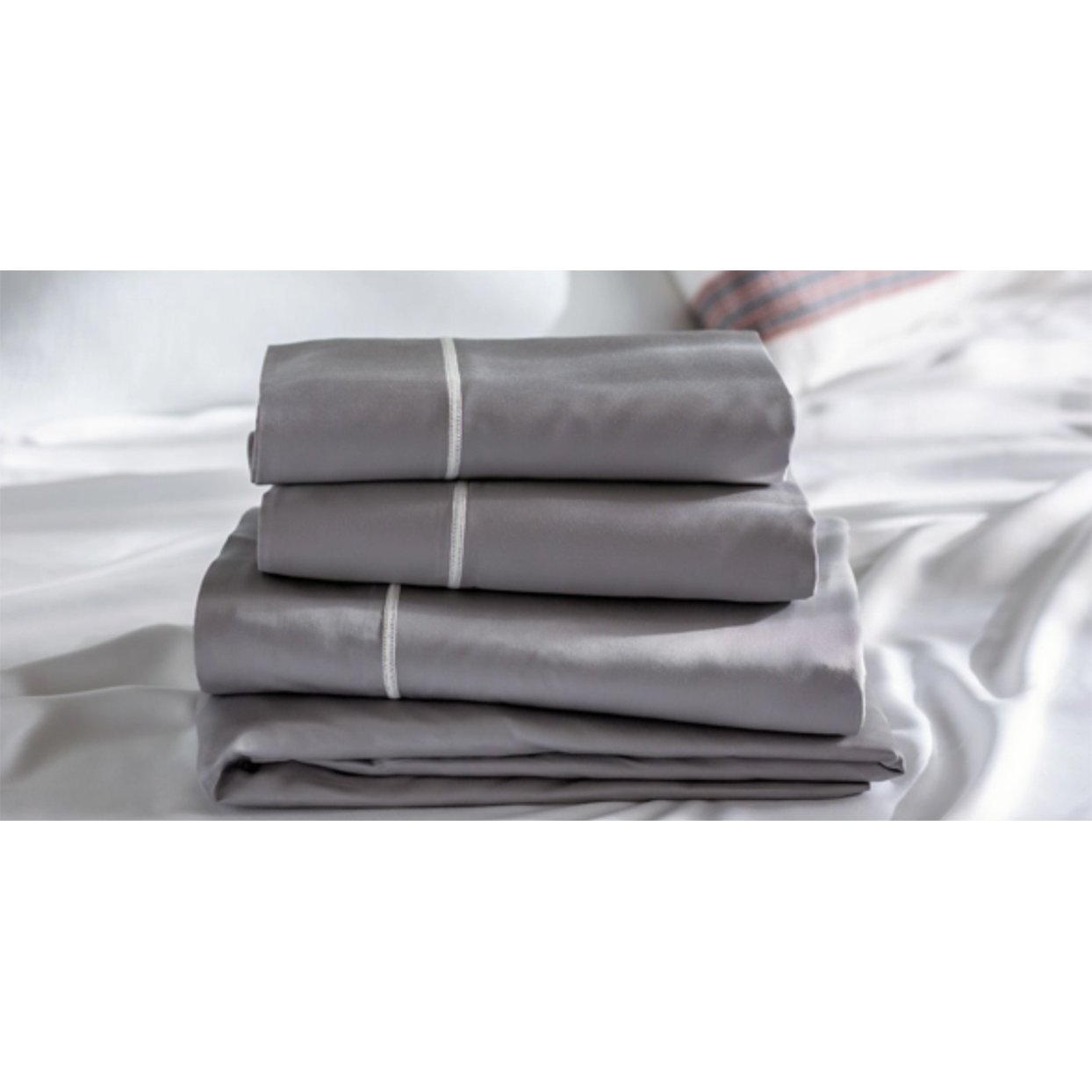 Soft sheets with higher thread counts tend to trap heat. The Layla bamboo sheet set, however, is made from 100% viscose bamboo, which has the soft feeling of twice the thread count of a cotton or polyester sheet, according to the brand. Although they are silky smooth, these sheets are super breathable and thermal-regulating. They're also odor-resistant and wick moisture away quickly. Plus, the bamboo cooling sheets come with a five-year warranty and free shipping.


7. Best Luxury Cooling Sheets: GhostBed Luxury Sheets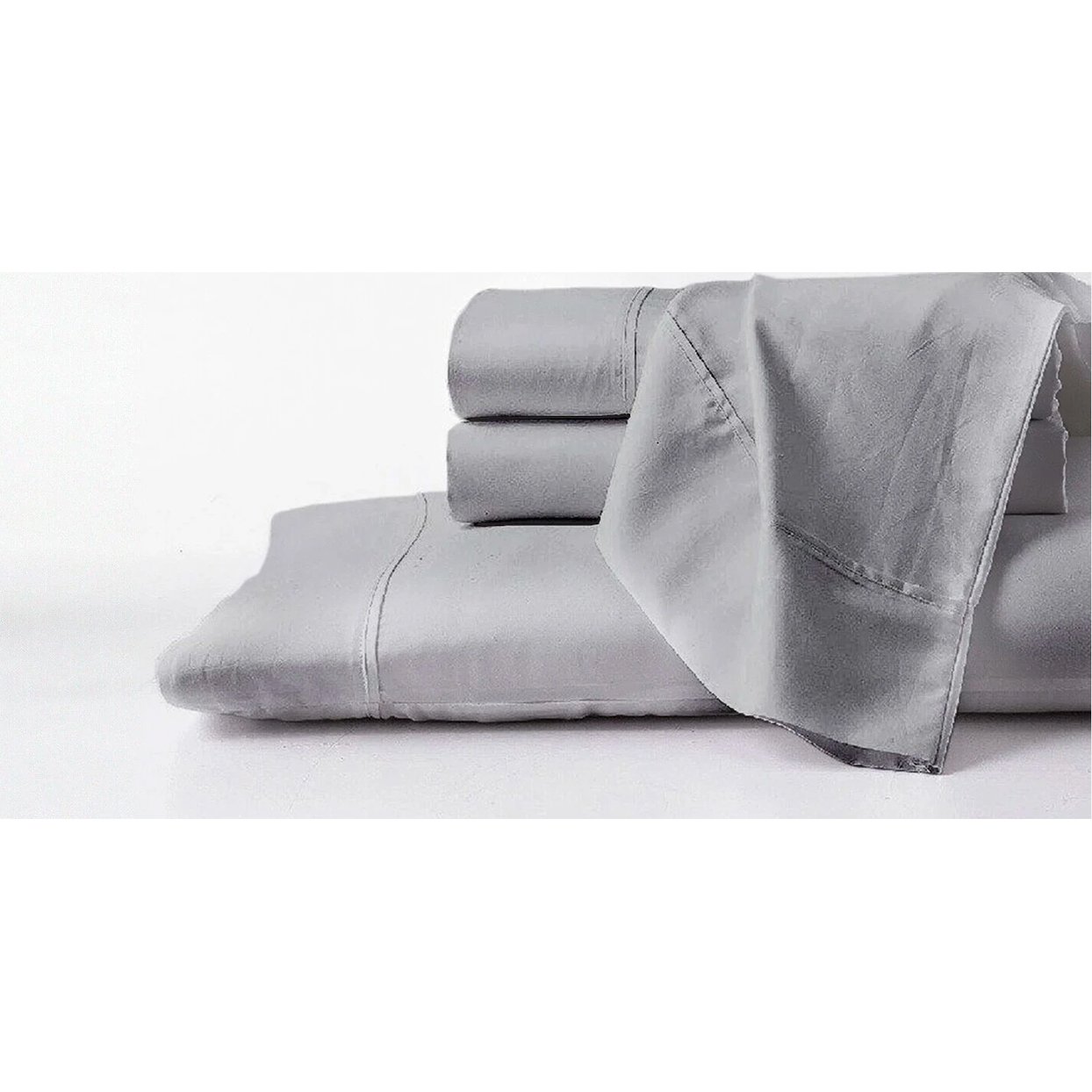 Made of half Supima cotton and half Tencel fiber, these GhostBed luxury sheets offer the best of both materials. Supima cotton is extremely durable, and Tencel is ideal for cooling. These sheets provide the crisp, soft feel of 600-thread-count sheets while remaining lightweight, making them perfect for warm summer nights or hot sleepers. GhostBed's sheets are also great for people who tend to move around at night-the fitted sheet is made with an elastic grip to prevent it from popping off of the bed.


8. Best Budget Cooling Sheets: Tuft & Needle Percale Sheet Set

High-quality sheets that also sleep cool don't have to break the bank, and Tuft & Needle's sheet set is proof. These percale sheets have all the features you'd expect from a premiere set of cooling sheets, including a crisp feel with a matte finish. For peace of mind, the Tuft & Needle sheets are also OEKO-TEX certified and come with a 100-night sleep trial and two-year warranty. At only $100, however, these swanky sheets are almost half the price of some of the other options on our list. If that cost isn't in your price range, Tuft & Needle offers no-interest payment plans that start at less than $10 per month. As an added perk, this sheet set comes in five different color options, making it easier than ever to match your sheets and pillowcases to your existing duvet cover or comforter.