This home in the heart of London's leafy Islington is stunning on every level, but we're especially captivated by the ways it uses curved shapes to enhance the interior. From modern living room ideas to some very inspired choices for bathrooms, it finely balances a contemporary minimalist aesthetic with warm, rounded touches of shabby chic.

Here are the main lessons in this stylistic blending we're taking away from it.


1. Add curved furniture pieces for a bespoke look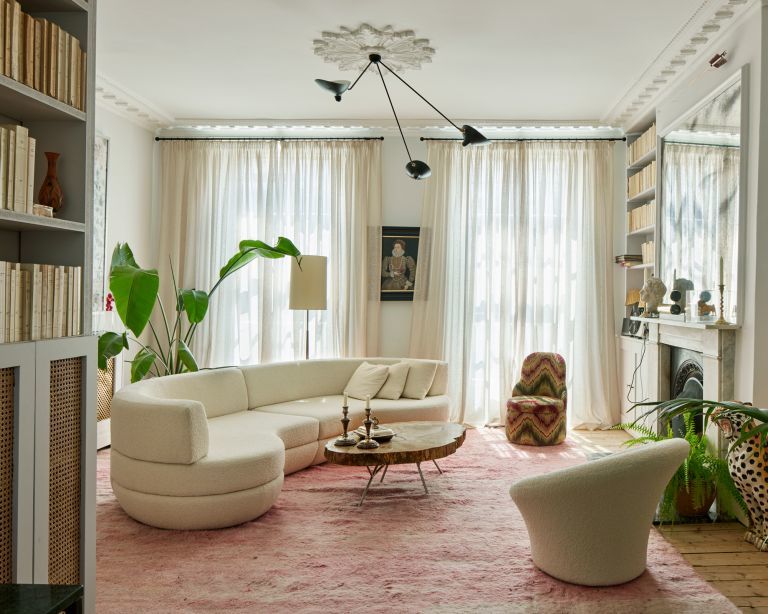 The striking furniture designs remind us of 1960s futurism – soft, rounded shapes that are somehow out of this world. These furniture pieces instantly create an updated and bespoke look, livening up the traditional Victorian room with a mantlepiece and alcoves.

The color scheme is kept neutral to avoid the furniture completely dominating the room – it provides just enough of an accent thanks to the curved designs. The overall effect is timeless and ever so slightly mischievous.

To update your own living room, start by browsing the best sofas in our guide.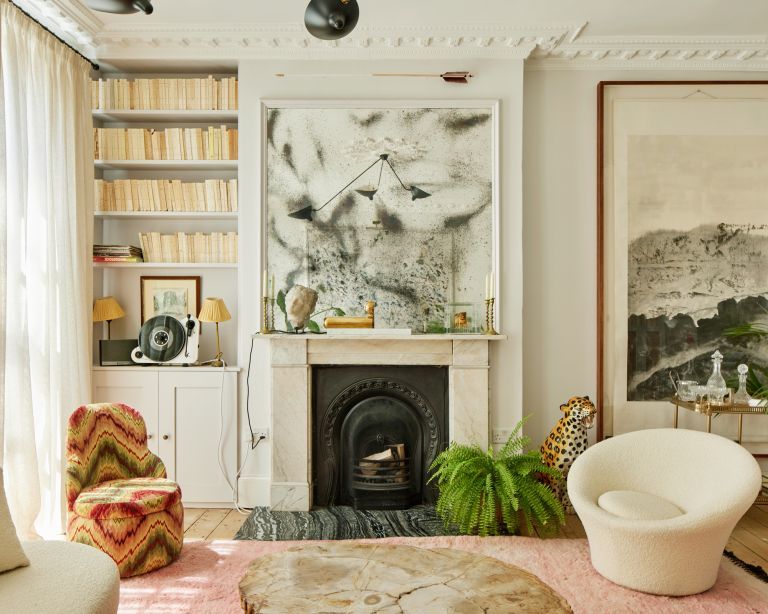 2. Don't underestimate the power of lighting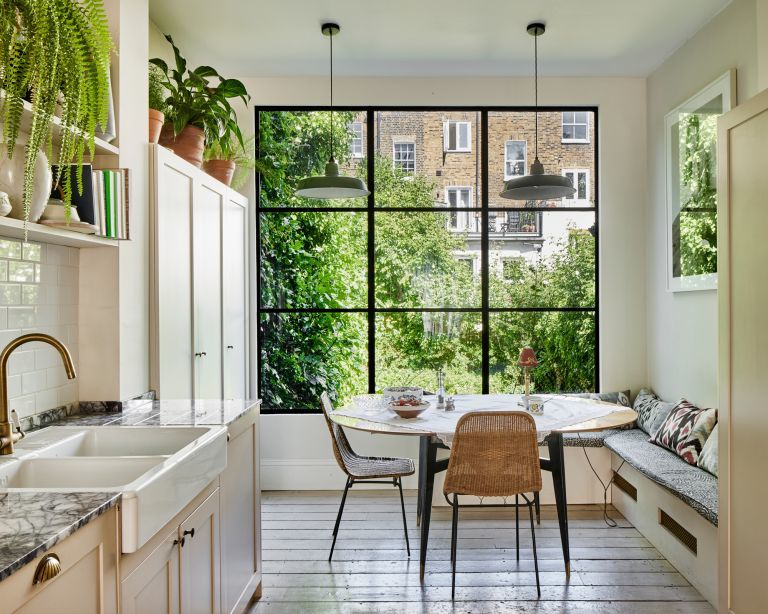 Lighting is never just functional – it is always a design element, and the shapes of your lights can really affect the feel of a room. In this house, lights are a softening device – the rounded pendants in the kitchen offset the formal and graphic look of the Crittall windows.

In the study, the retro lamps with soft shades create a more informal look than task lamps would. We like this boudoir-style look in the room that's supposed to be serious.

Like the Crittall look? Explore steel framed windows in our style feature.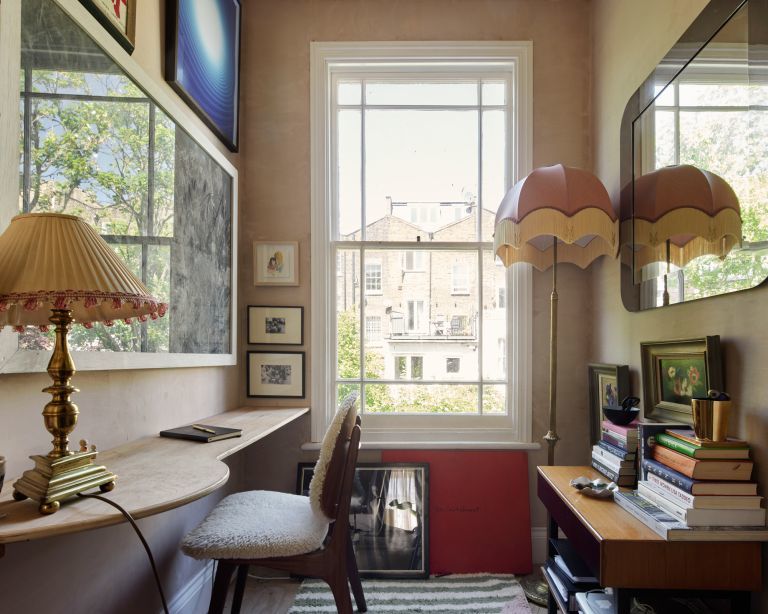 3. Choose rounded accessories in bathrooms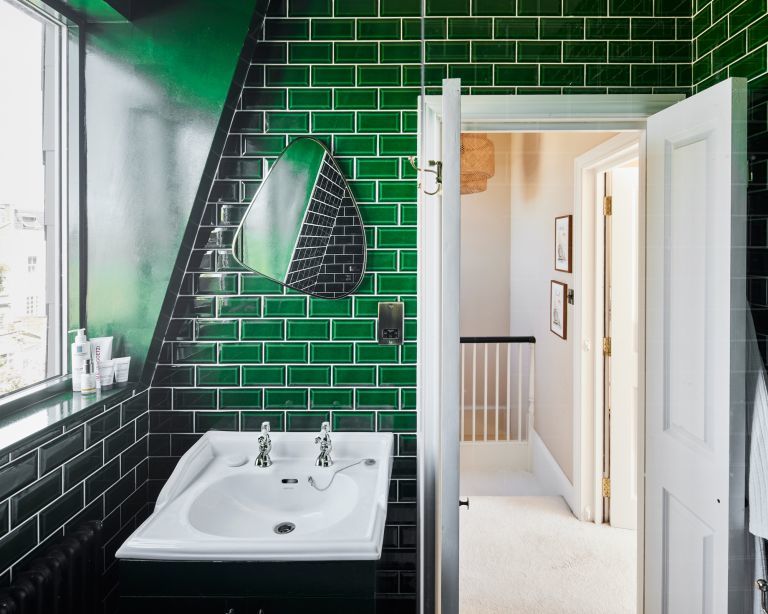 Finally, the bathroom is the perfect space for experimenting with shape juxtapositions. In one of the bathrooms, decorated in an emerald metro tile, a curved mirror adds unexpected warmth.

In another, which features classic, hand-crafted joinery, the claw-foot bathtub provides an inviting counterpoint. The furniture is a mixture of retro and antique – again, a dainty and soft style typically used in bedrooms is taken into the bathroom area.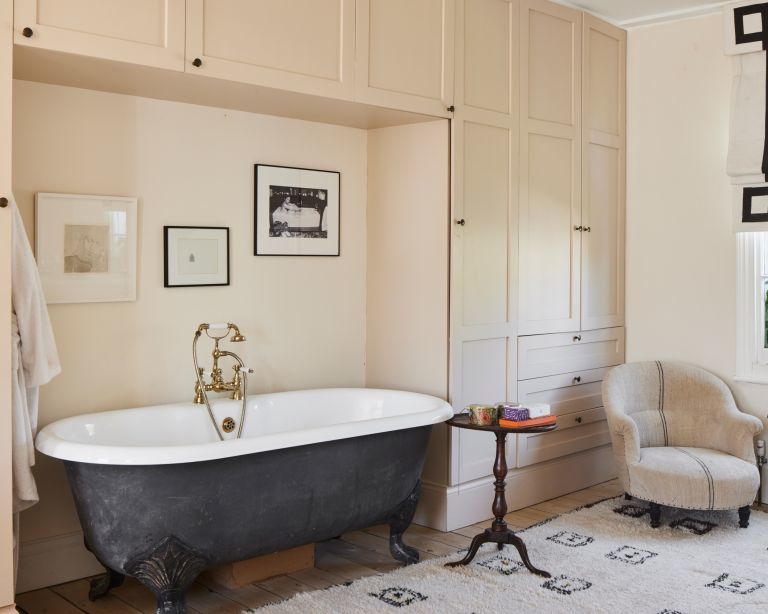 This house proves that you don't have to follow rules, and you certainly don't have to stick to just one style or one time period to make an interior work. It's all about having an eye for how different shapes, finishes, and colors interact.

Period homes from the Victorian and Edwardian eras especially benefit from a more individualized approach to styling – the combination of classic and modern is irresistible.