Teenage boy bedroom ideas, as with most things when it comes to teens, are tricky to get right. They are at an age where they probably want creative freedom, which is great if that means they want something simple and chic, less great if they want to turn their bedroom into a half-pipe. So there's probably will have to be some compromises when it comes to design and decor, but that doesn't mean you can't both create a room that's stylish, functional and reflects your child's tastes. And we have plenty of bedroom ideas and inspiration to help with just that...


1. Incorporate street style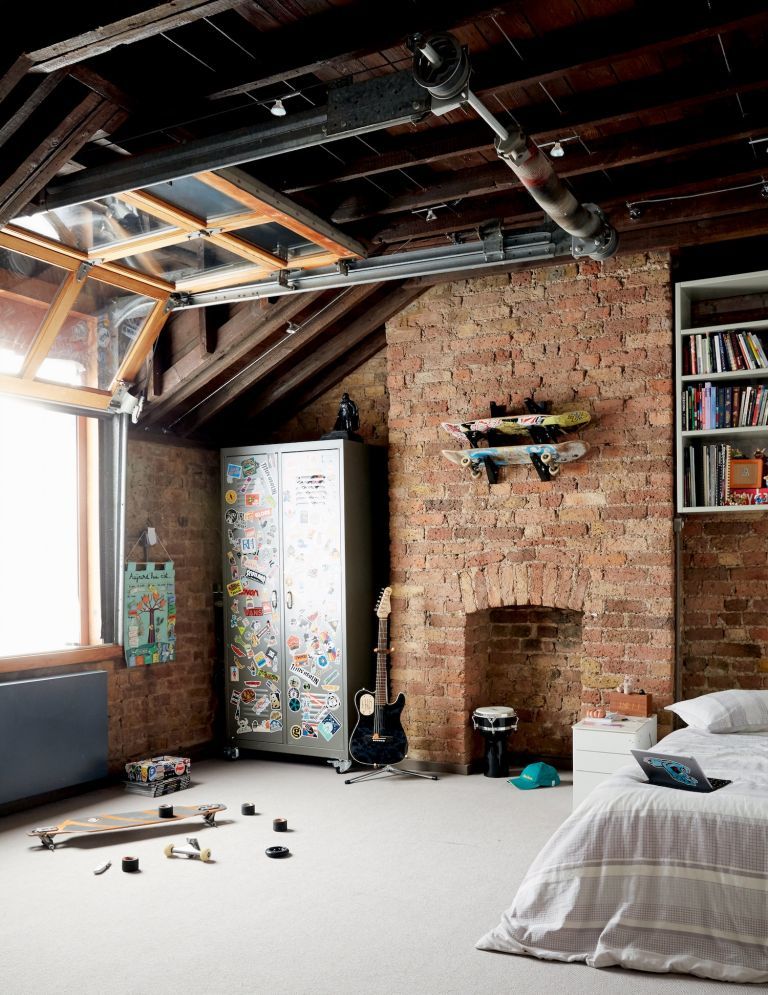 This teenage boy's bedroom idea has a super cool, urban feel, thanks to the huge up-and-over window, skateboard racks on the walls and a school locker style wardrobe. Be inspired by this space and add an exposed brick wall to add to the industrial vibe and if pulling off plaster isn't an option for you, there are loads of really realistic brick print wallpaper that can create a really similar effect.


2. Embrace a theme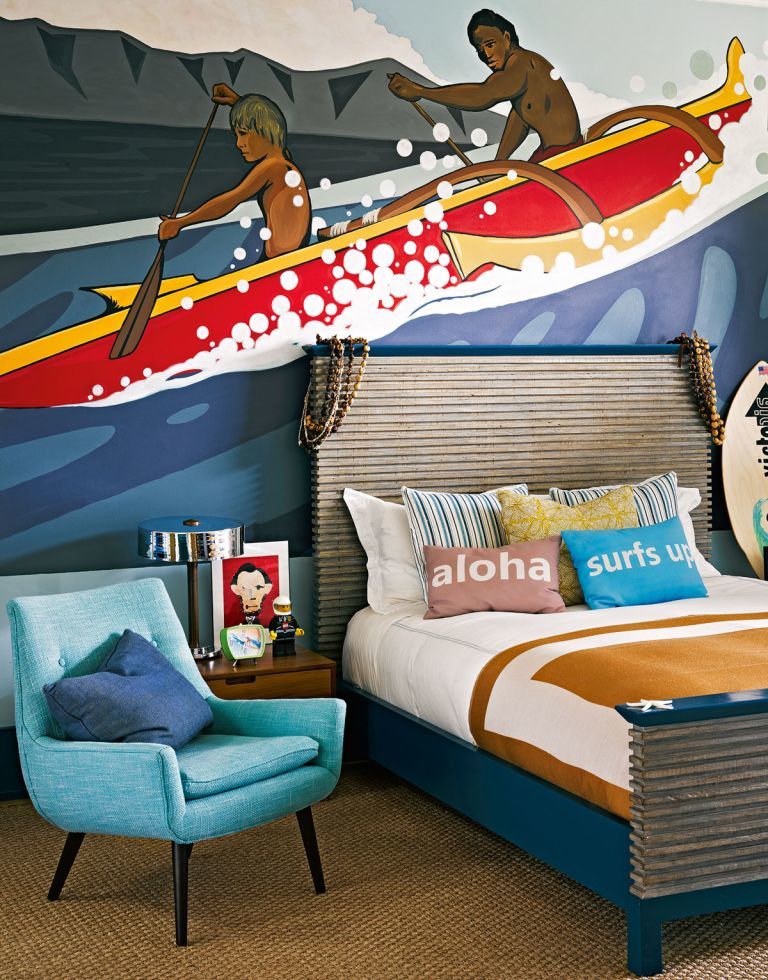 Talk to your teens about there hobbies and use that as the basis for their bedroom design. This surf-mad teenager's bedroom features a hand-painted mural designed by Martyn Lawrence Bullard, which is quirky and fun but stylish too.

Elaine Penhaul, director of home staging company Lemon and Lime Interiors advises: 'Parents may shy away from giving a teenager free rein but try to remember that paint is temporary, and it can be changed as their tastes change or when they leave home. They will benefit from having the freedom to experiment and can learn to manage money if offered a budget.'


3. Blend there tastes with style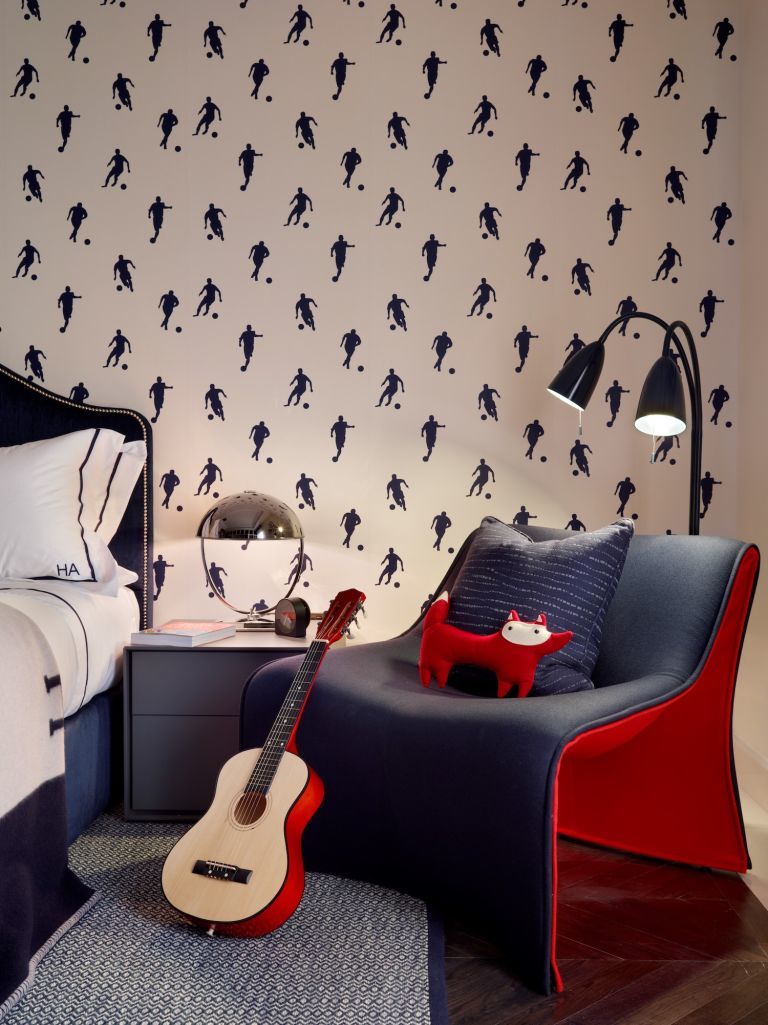 Not overly keen on painting a football pitch on your kid's wall? Look for ways to bring in their taste in more subtle ways. Take this teen's bedroom – although the sporty wallpaper is playful, the rest of the room has a very chic look to it, owed to the cohesive colour scheme and chic furnishings. Monogrammed bedding and a statement chair complete the look.


4. Design a statement mural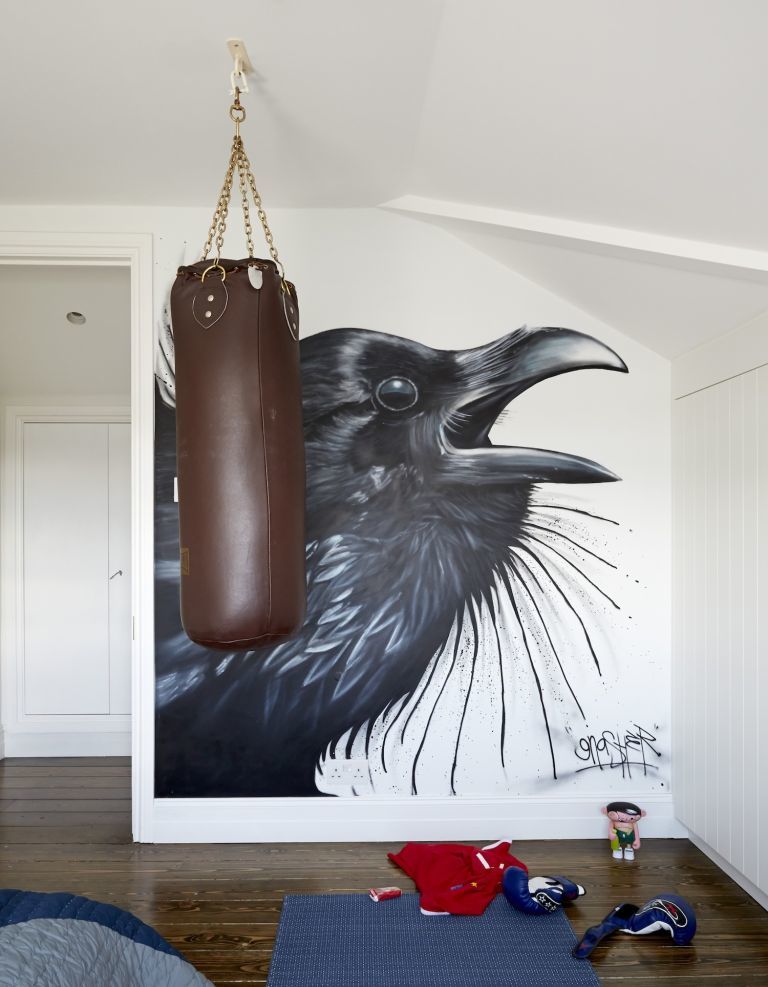 Win some cool points with your teenager and add a street-art style mural to their bedroom. If you are feeling brave, you could let them go to town with their own creation or instead, you could commission a design that you both agree on to add a focal point to the space.


5. Go graphic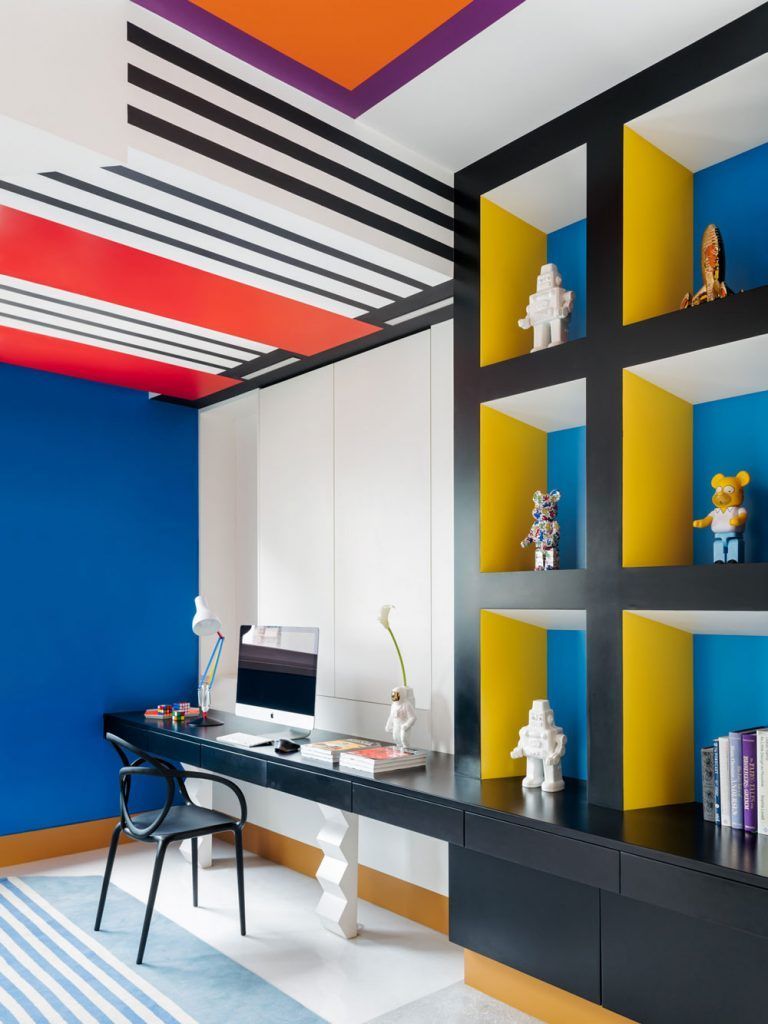 We love the graphic lines and funky mix of primary colors in this teenage boy bedroom, but what we love even more is it's practical too, with loads of storage for keeping clutter at bay and providing a sleek workspace for homework.

Elaine Penhaul of Lemon and Lime Interiors says: 'Storage is incredibly important as teenagers tend to collect lots of belongings over the years. Helping them to find clever ways to organize clothes, books, shoes, and anything else they may own will help them to keep the space tidy with minimal effort.'


6. Turn a wall into something more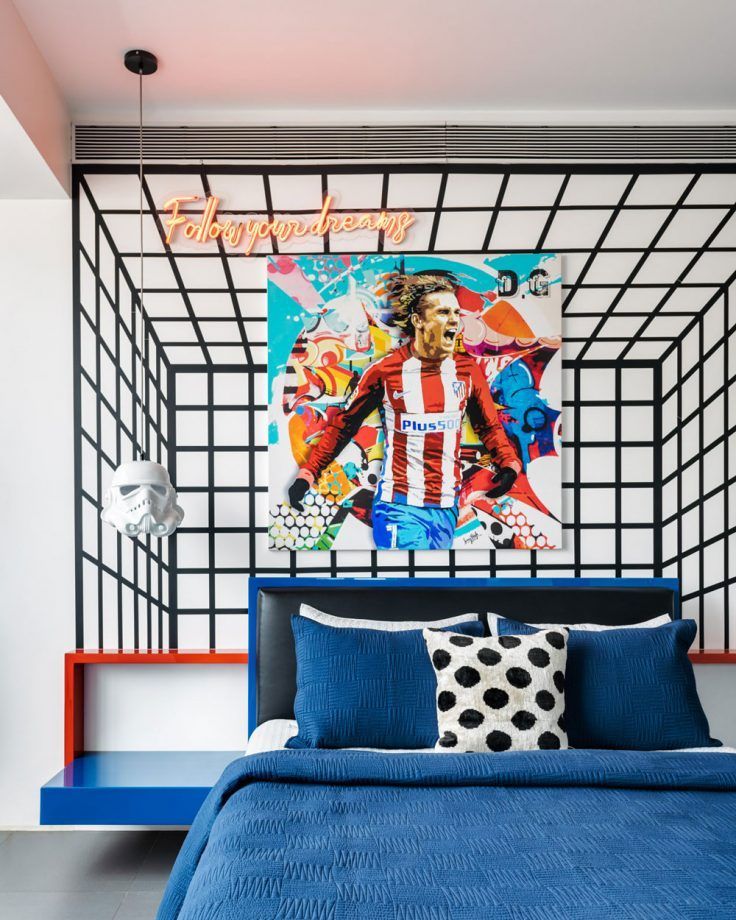 Any guesses what this kid's passion is? This room does actually prove how taking inspiration from your children's hobbies can create really stylish space if you just think creatively. This feature wall is inspired by a goal, but at a first glance, it just looks like a very cool, minimalistic design.


7. Build in a stage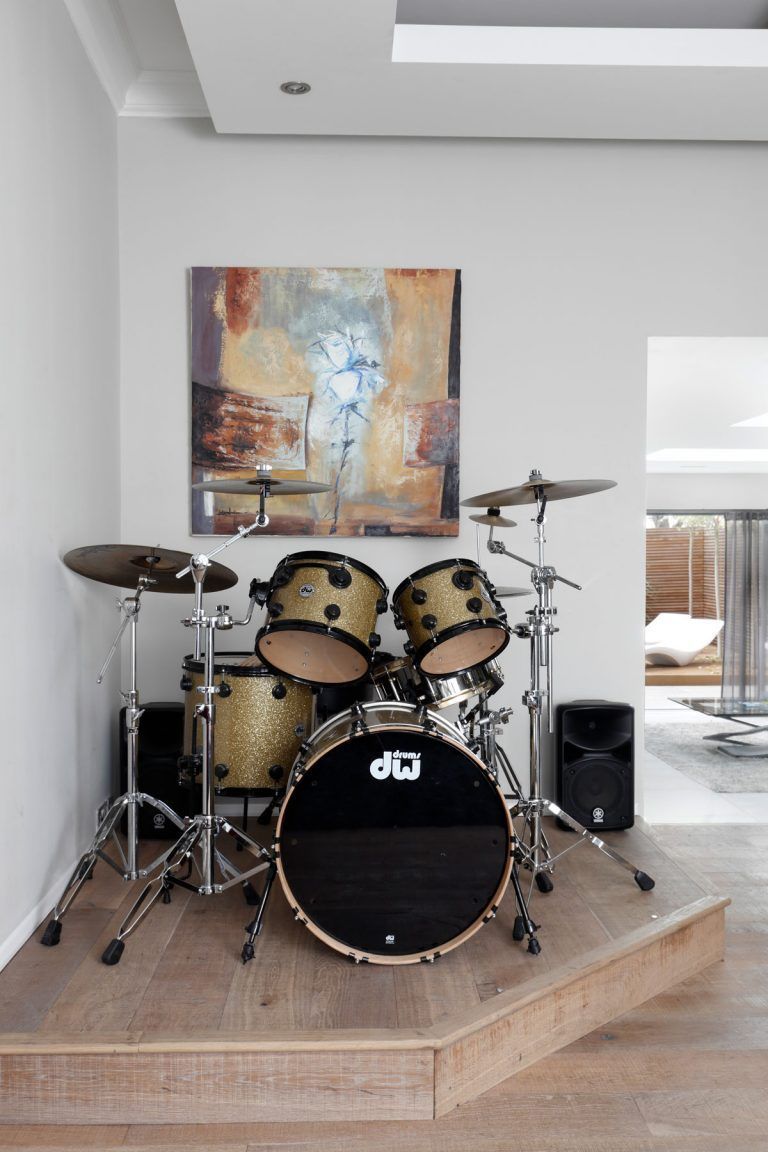 Whether it's for dance routines, or band practice (or more likely recording Tik Toks), what teen wouldn't want a stage in their bedroom. This drum kit sits on its own raised plinth, made from the bandsawn oak floorboards. We think it would look pretty cool in a teenage boy's bedroom!


8. Make space for their knick knacks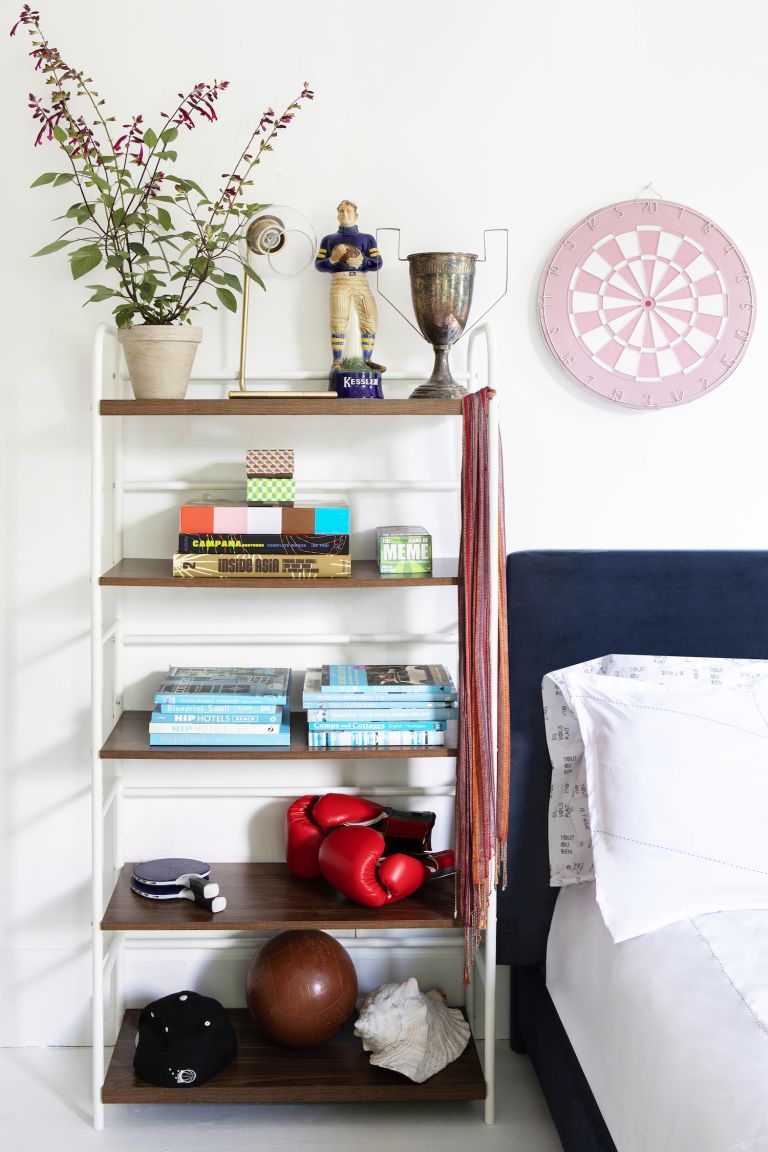 Heavily into sports? Create a cool scheme with sport-inspired art, and use open shelving to display any trophies or medals or collected paraphernalia like boxing gloves, ping pong bats, a baseball glove and ball, etc.


9. Display their passions to add personality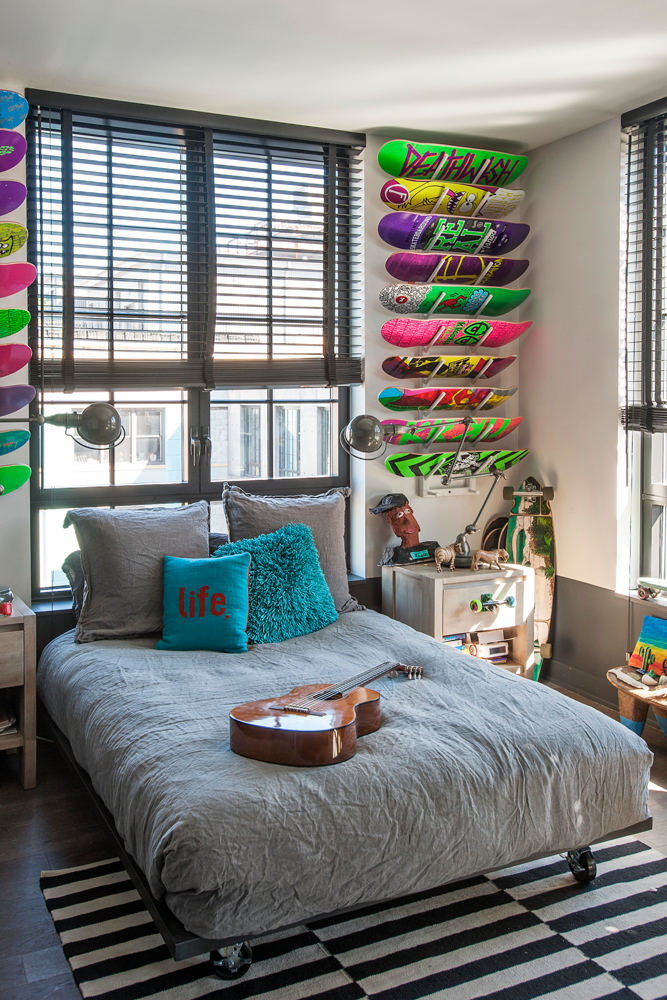 Mount their hobby or passion on the walls to add personality to their room and ensure that it really reflects their personality. Elaine Penhaul explains: 'When it comes to teenagers, it's key to let them personalize their room so they feel like they have their own space. Allow them to incorporate any hobbies or interests they might have and create wall features by hanging weird and wonderful items – Pinterest offers loads of great ideas on how to do this.'


10. Decorate with a teen approved wallpaper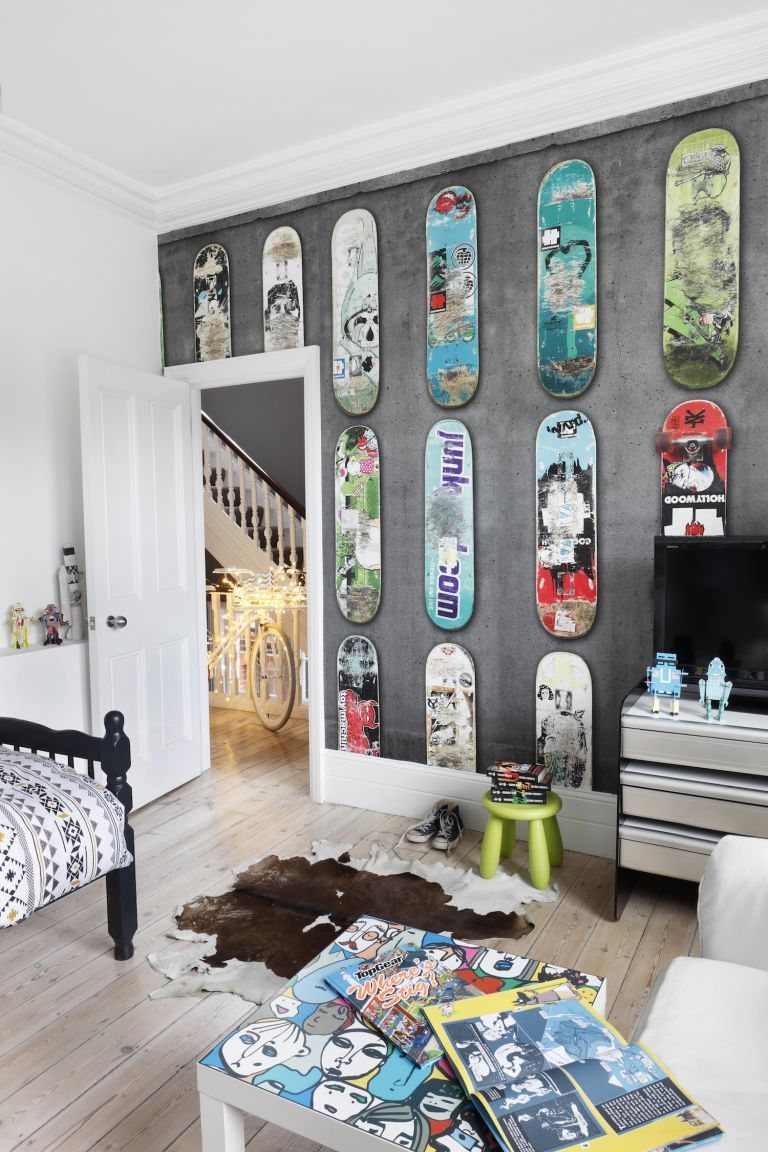 And if hanging skateboard from your walls isn't an option, then instead go for a cool, urban-inspired wallpaper like this one will instantly change the atmosphere and give the room a more grown-up feel.