Tripadvisor's most Instagrammable restaurants in the world have been revealed, and the winners are truly worthy of the accolade. From dining underwater to gathering around a living tree, the experiences at any of these dining establishments are truly unforgettable.

The Tripadvisor travelers choice awards are highly prestigious – it takes the consistent appreciation of discerning travelers to get one. This year for the first time Tripadvisor included the 'picture-perfect' category, it included a round-up of restaurants that are perfect Instagram fodder.

As striking as the best-designed modern homes, these restaurants will captivate your imagination.


Tripadvisor's Picture Perfect restaurants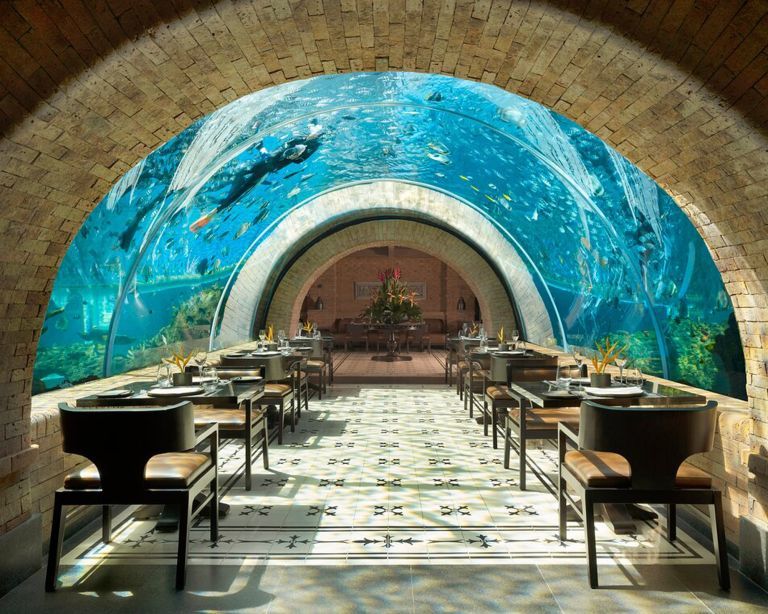 Any restaurant in Bali already sounds like a real treat, but this fusion restaurant is truly something special. Featuring an amazing location on the Island of the Gods, the Koral is famous for its domed aquarium roof with colorful tropical fish.

The cuisine is described as 'modern with a twist' – expect photo-worthy theatrics like liquid nitrogen and beautiful presentation. Travellers also rate the service at this restaurant very highly.


2. Le Grill, Prague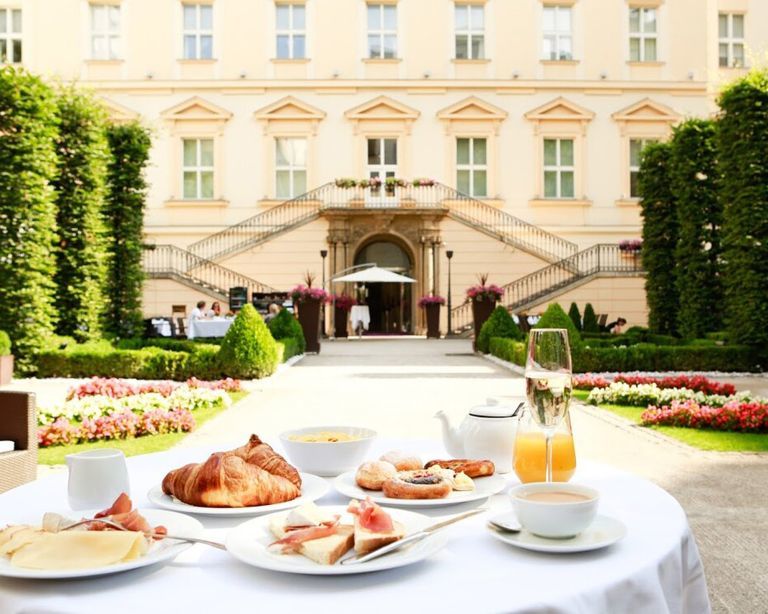 If you thought this restaurant looks like it's at Versailles, it's no wonder. It's in central Prague – where many historic dramas set in Paris are filmed here, and this location is quite possibly Prague's grandest riposte to Paris.

The terrace at the restaurant, which is part of the Grand Mark hotel, has been described as 'paradise' by happy visitors who consistently give it the highest rating in every category – the food (modern European), the service, and the stunning location.


3. D.O.R, Romania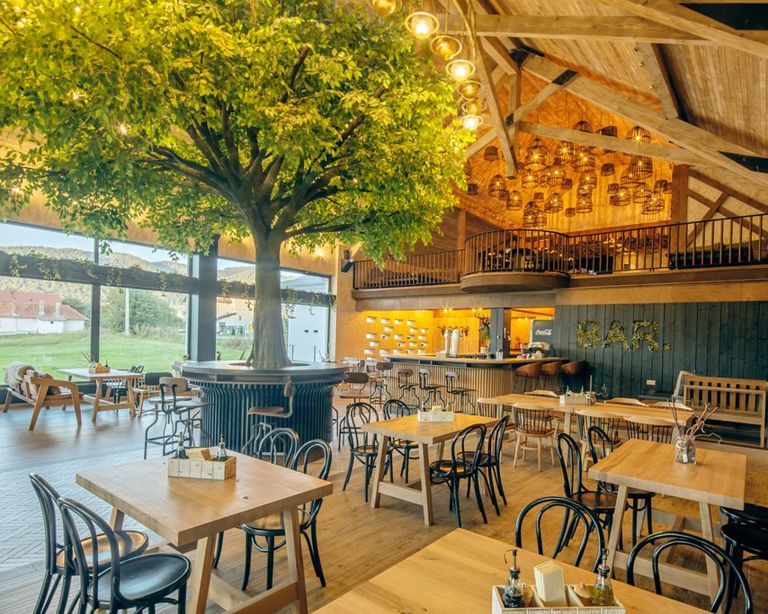 This hidden gem overlooking the mountainous Piatra Craiului National Park probably won't stay very hidden after coming in as the third most picture-perfect restaurant in the world.

We can easily see why – diners constantly comment on its unique, modern design with a tree in the middle. The refined European dishes are beautifully presented and delicious. Not your average pre-hike stopover.


4. I Due Roccoli, Northern Italy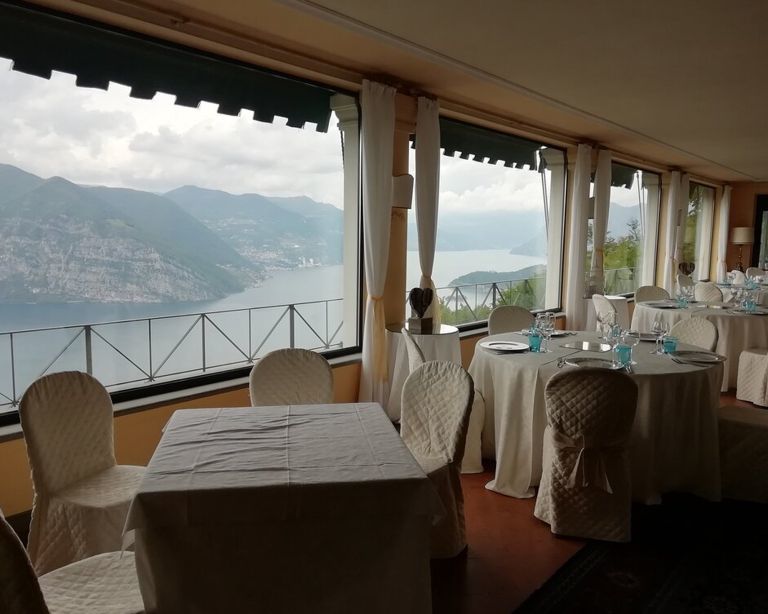 It would be just as easy to do a roundup of just the Italian restaurants that made it onto the list, but I Due Roccoli beat some serious competition to appear in the top five. Overlooking Lago D'Iseo, I Due Roccoli has one of those terraced locations that every visitor wants to experience. Solid Italian cooking complements the unforgettable views.


5. Tin Lung Heen, Hong Kong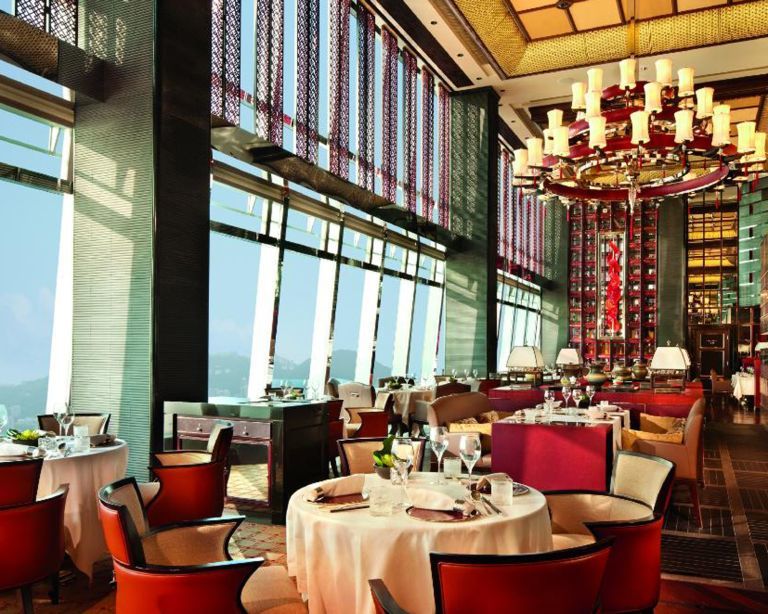 This restaurant is a true culinary heavyweight, sporting two Michelin stars. It is perched vertiginously on the 102nd floor of a Hong Kong skyscraper, offering unparalleled views of the city.

The red veneer interior is the perfect match to the refined takes on traditional dishes like Dim Sum. Not to be missed if you ever are in Hong Kong.

For the full list of the top 10 winners on the Tripadvisor website.

We'd advise you to get a booking soon as we don't think these places are going to remain a secret for long.