Summer, we miss your balmy nights, ice cream delights, and endless light. But most of all, we miss the lounging by the pool. So we rounded up forty striking swimming pool designs to help inspire the summer days ahead. From a Tuscan-style retreat to a rustic farmhouse swimming pool and even an indoor lap pool, these design-savvy pools will make you want to dive right in and float the day away. So take a mental vacation and jot down some style notes from these striking swimming pool design ideas.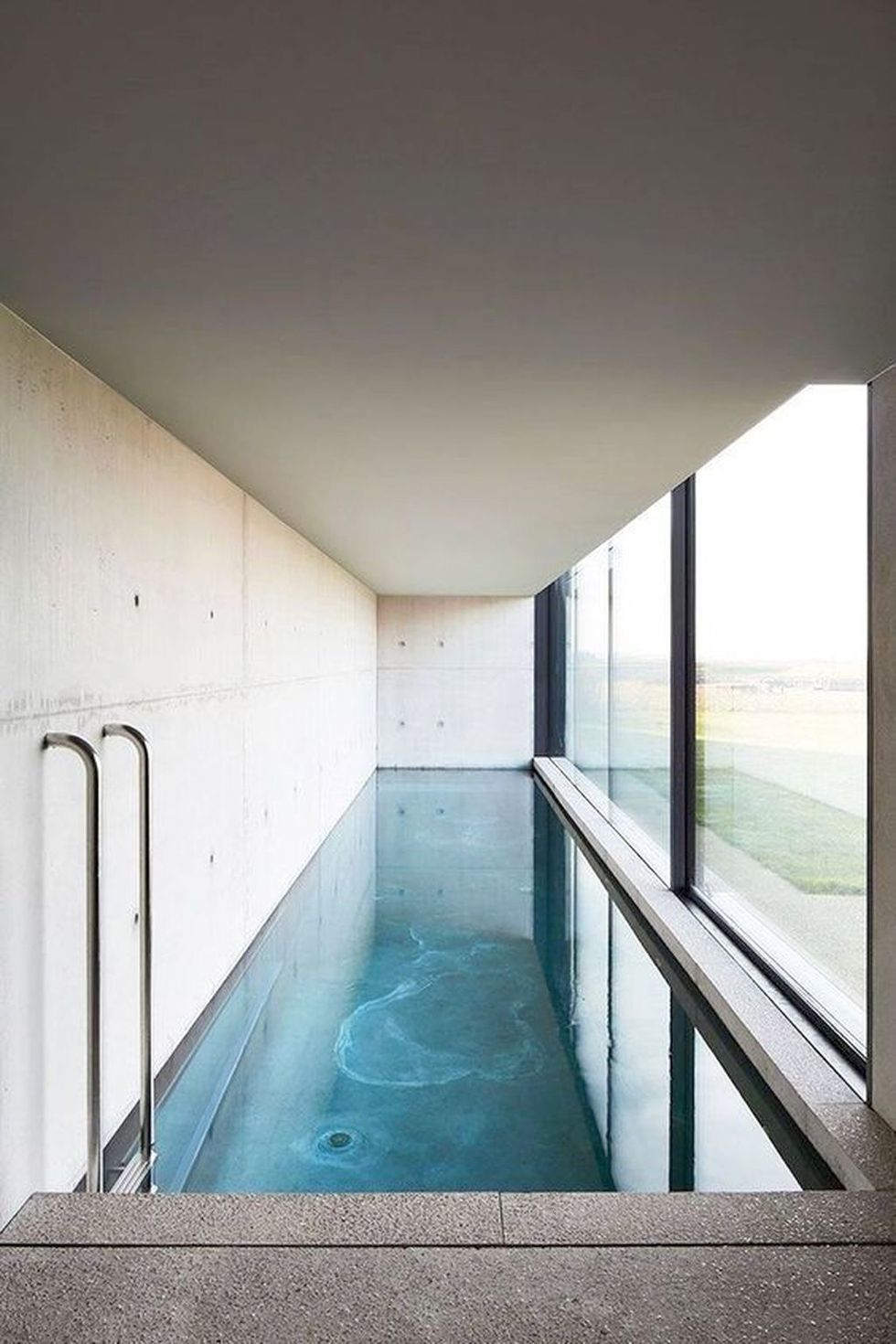 Optimize It for Laps

If you're only planning on using your pool for exercising, stick to a rectangular shape. Long and linear is the name of the game and this shape works well in the backyard too because you'll have more pool cover options with the classic shape.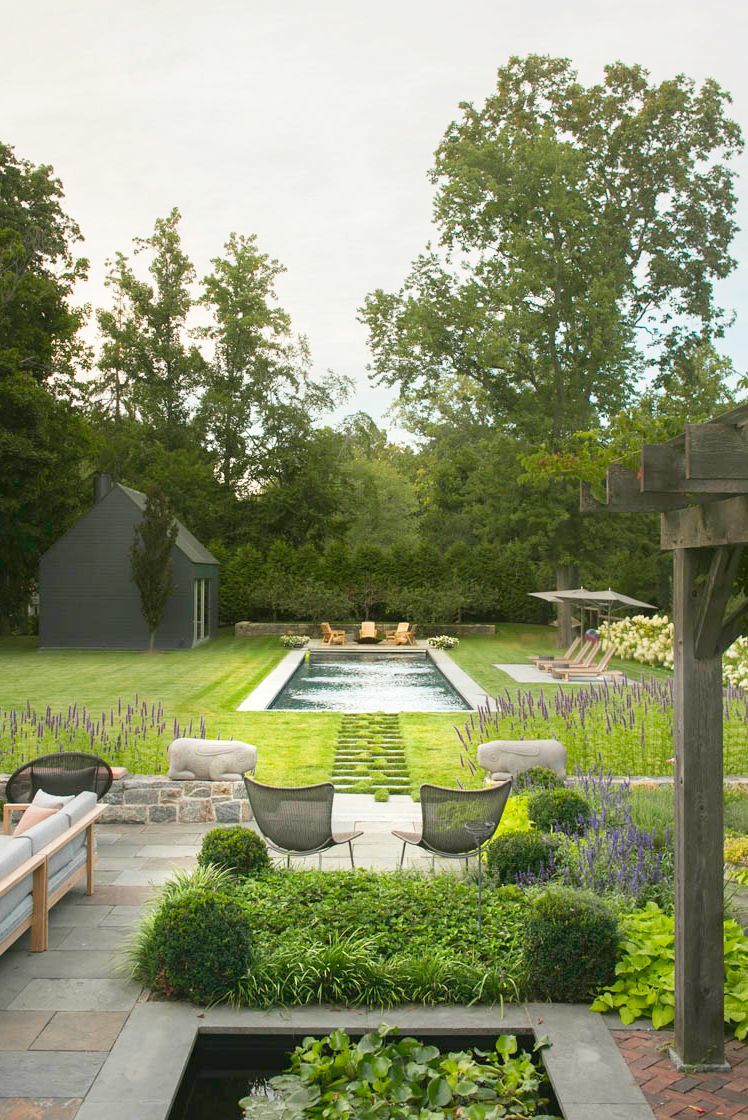 Create an Eye-Catching Passage

Design a pathway that visually draws the eye to the pool and also provides a clear way for people to approach it. Here, Janice Parker Design opted for an offset stacked bond pattern.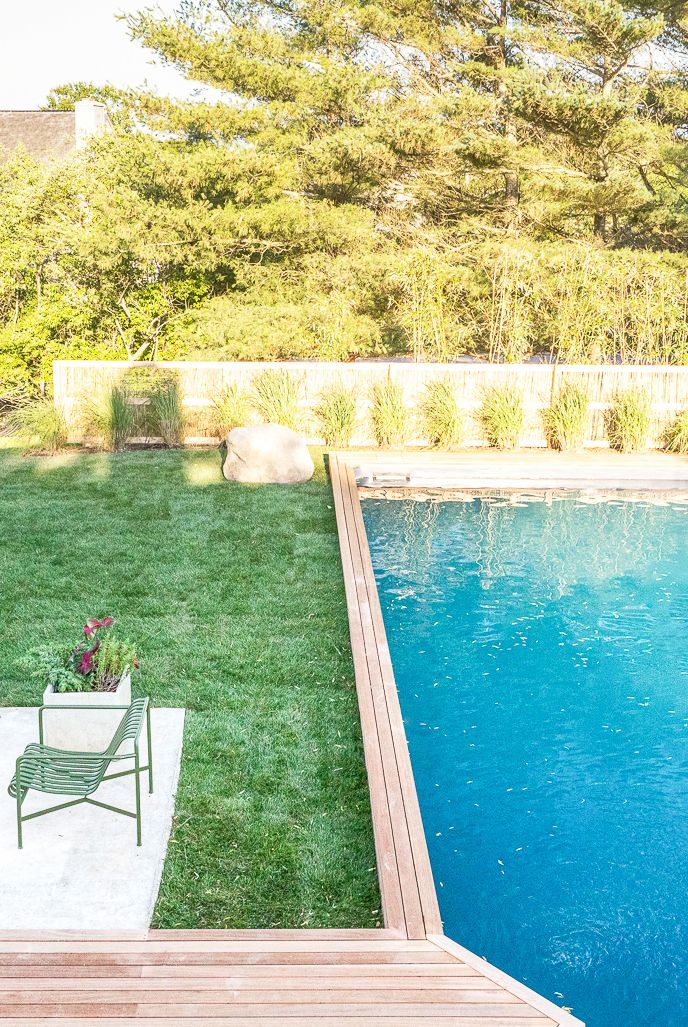 Choose Decking Wisely

Here, Studio Robert McKinley used different materials to distinguish the separate hangout spots and to optimize their distinct functional purposes. The concrete flooring under the fire pit sitting area is durable, low-maintenance, and affordable while the lawn functions as a nice segue to the pool, where wood decking, though pricier, make pool maintenance much easier.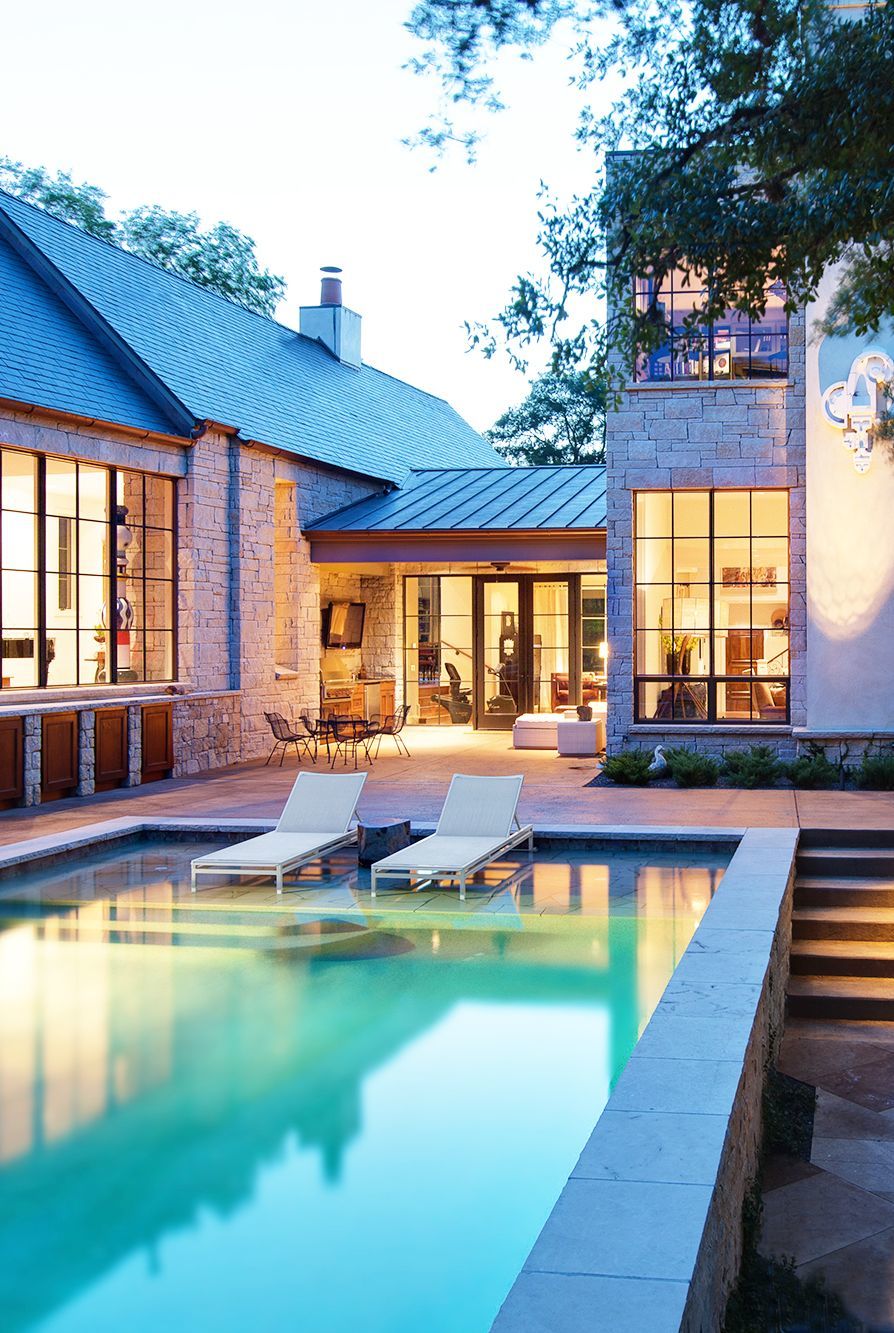 Add a Baja Shelf

Baja shelves are the perfect pool addition for lounging in the shallow end without having to fully submerge in the water. They're basically just a super-sized version of a top step, where you can dip in and out or relax on loungers.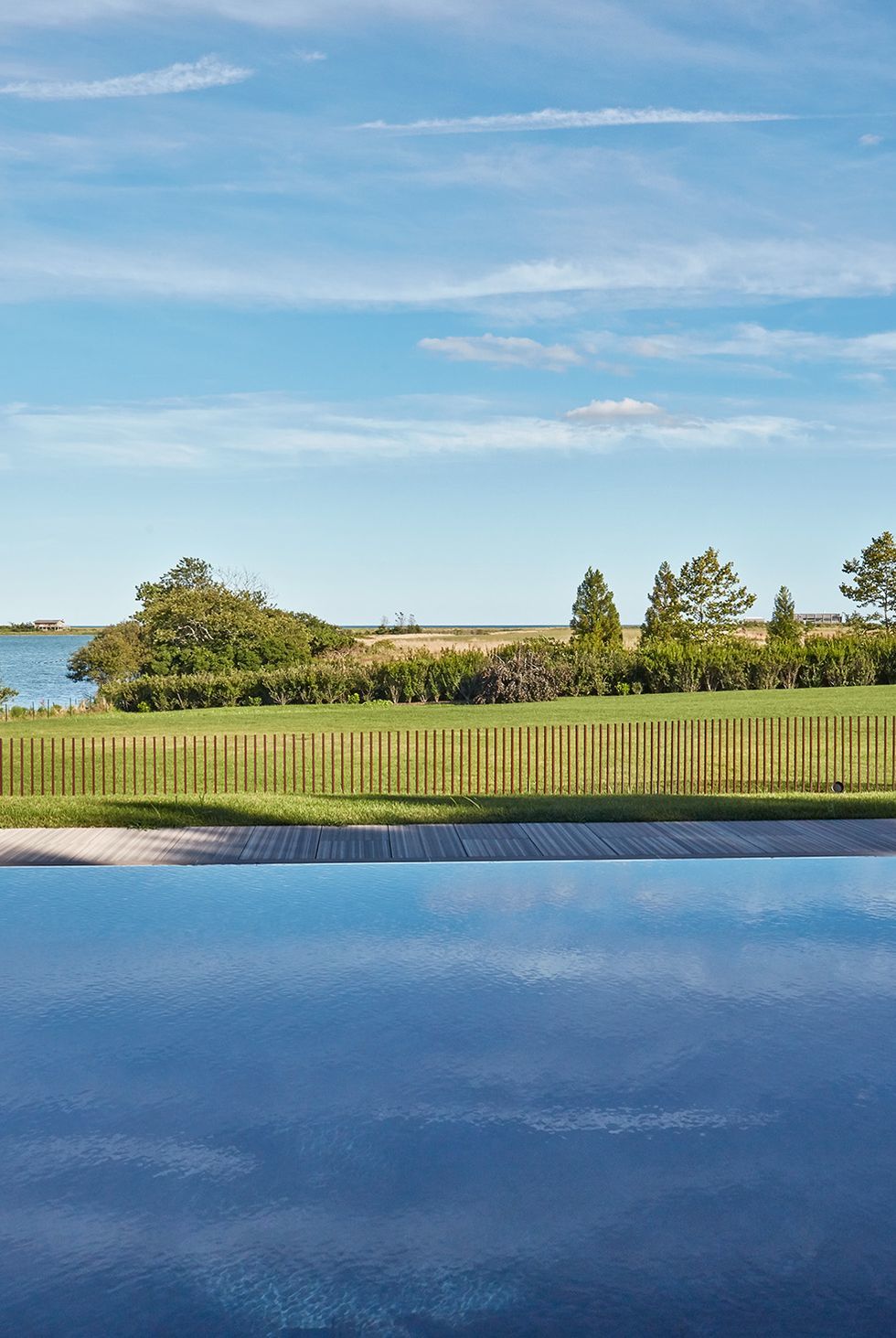 Fence It In

Whether you opt for a minimalist fence like landscape architect Edmund Hollander did here or go for something a little more classic, such as a stone wall, fencing in your pool area will provide extra privacy and safety.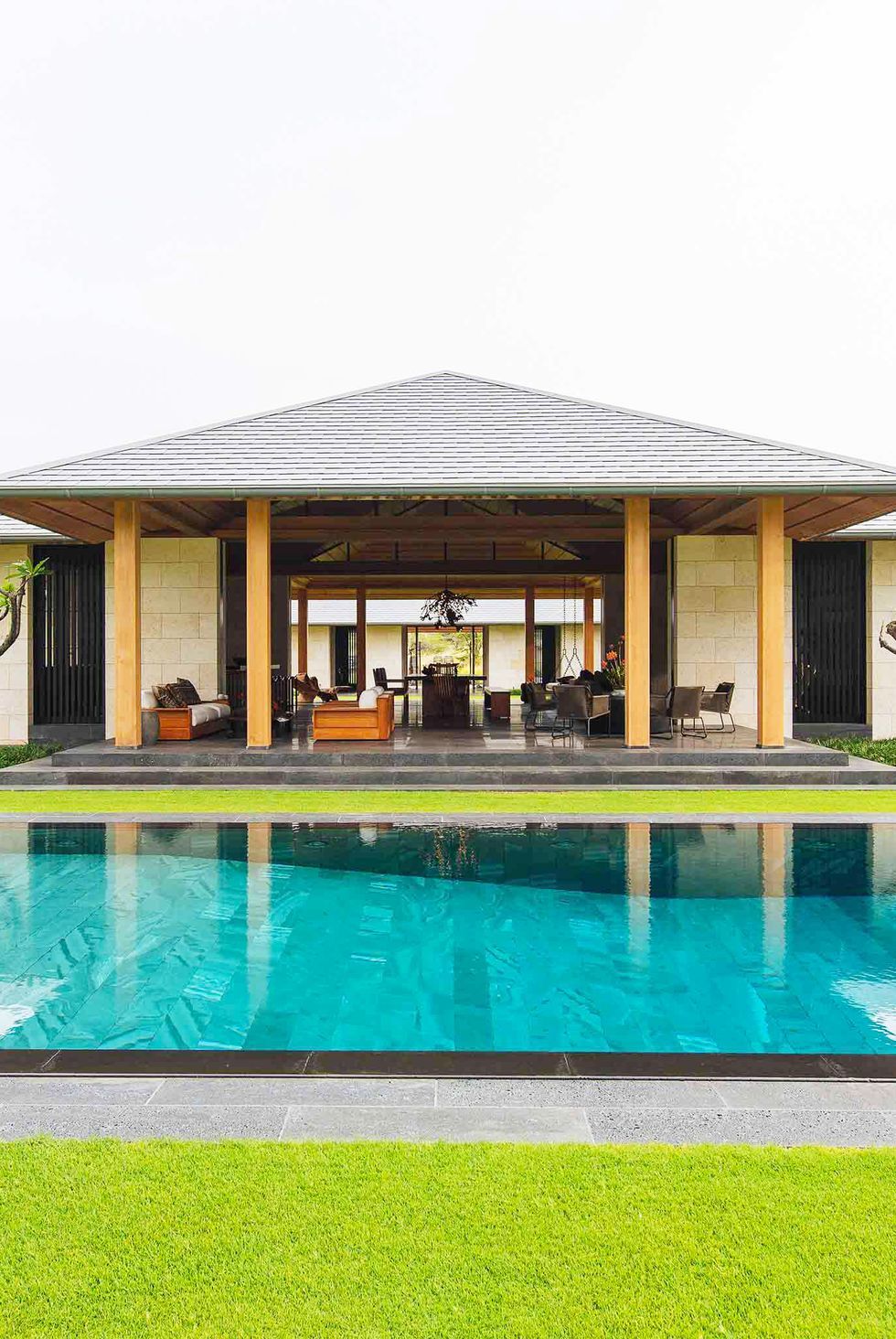 Match Your Home's Style

Whether you're starting a project from the ground up or you're renovating your existing swimming pool, make sure the design is consistent with the style of your home's architecture so that everything flows and works together. On this property designed by Nicole Hollis Studio, the modern, dark pool tiles and clean lines reflect the open-air structure beyond.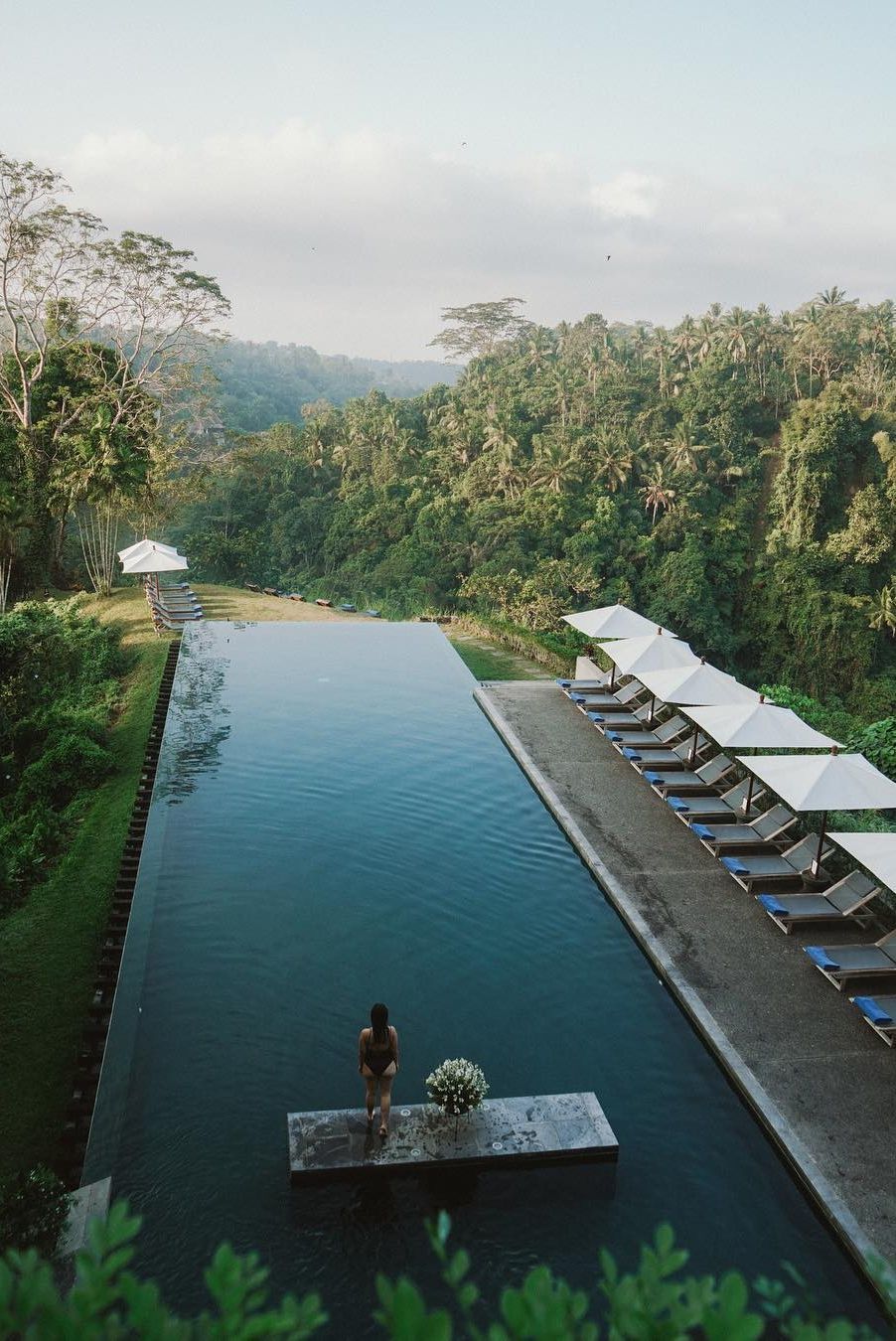 Invest in an Island

This in-ground swimming pool is sleek and clean in its design. The standout feature is the built-in island, which breaks up the simple shape and offers a surface to rest your drink or lay out in the sunshine.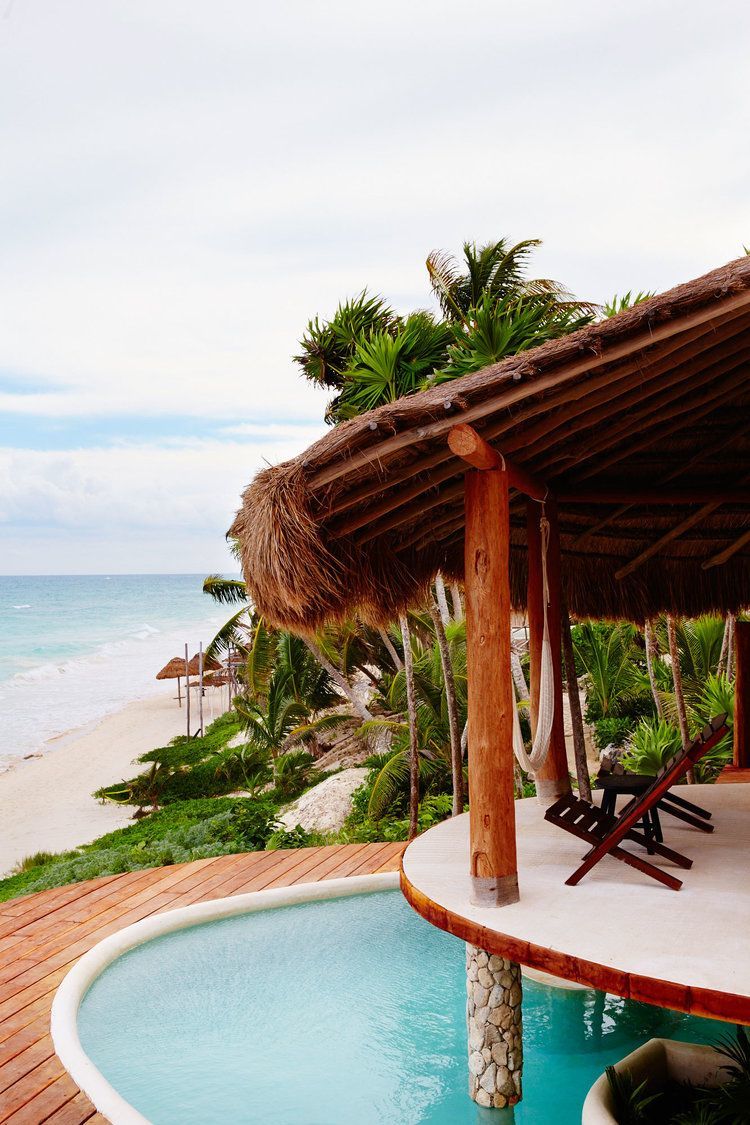 Play With Shape

This uniquely designed pool is the perfect place for a quick dip. If your outdoor area is built into a hill and your pool needs to be below the deck, consider this your blueprint. Round pools are a great way to deviate from the standard rectangular look and we love how the patio above reflects the circular motif.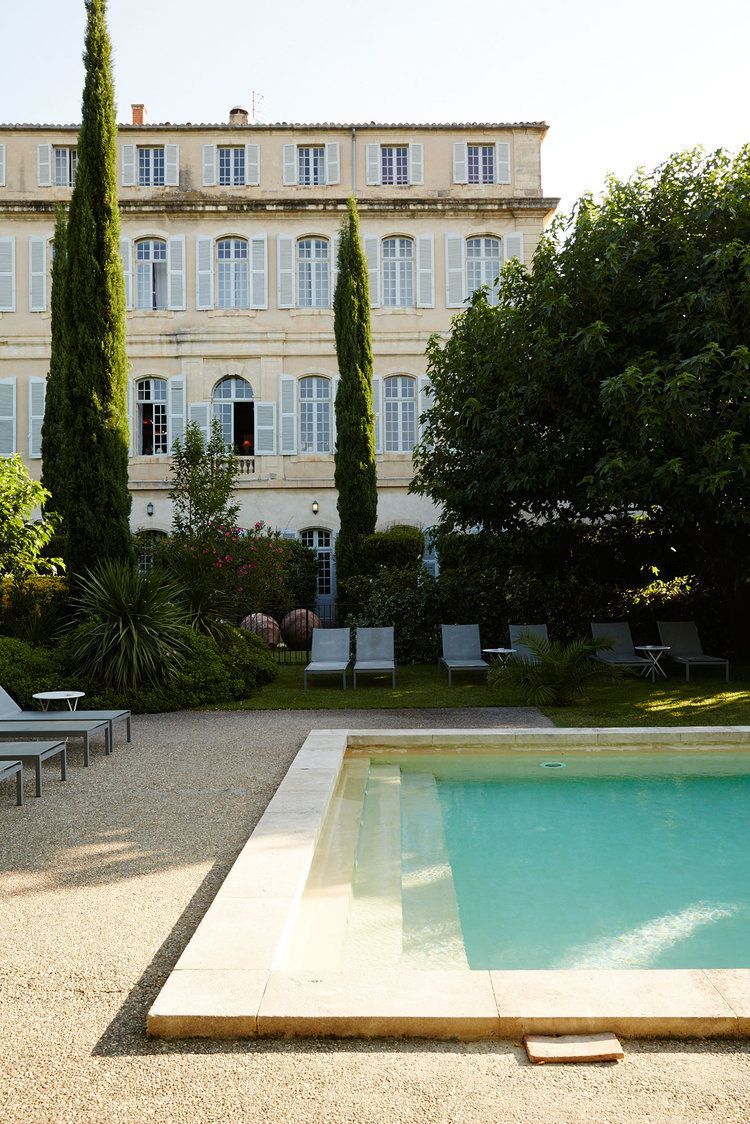 Enhance the Surroundings

With a light stone tile border and gravel walkway, this pool seamlessly blends into its surrounding environment. Even the shutters on the château in the distance pick up on the light blue water. To create a pool area that feels straight out of the French countryside, take notes from this lovely swimming pool.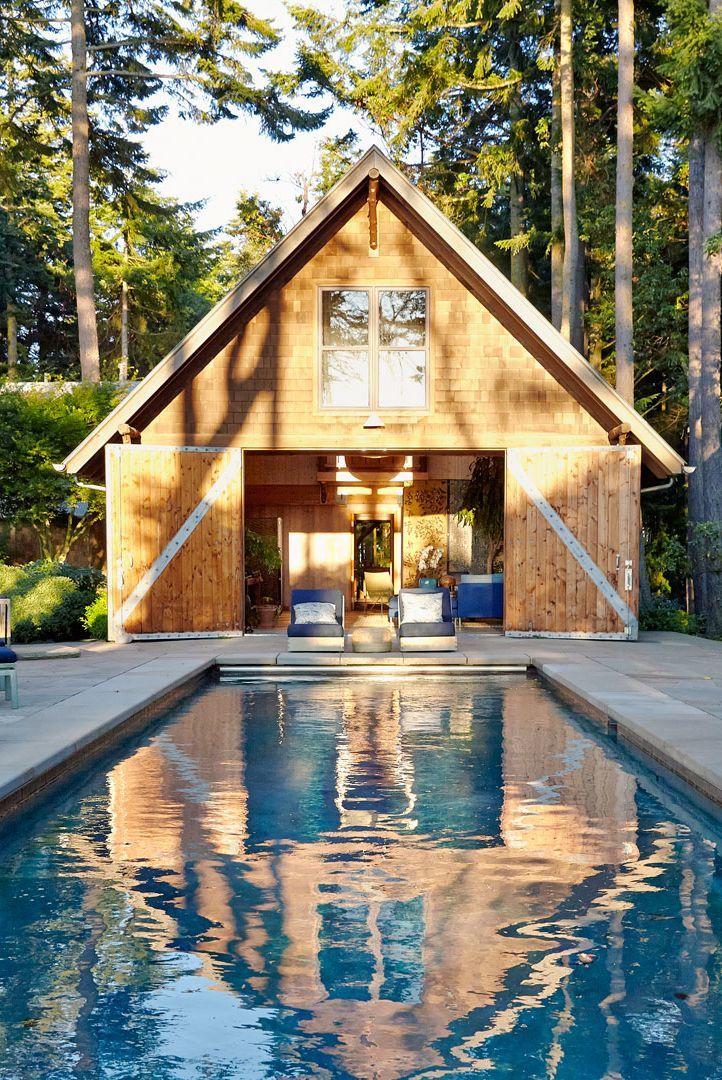 Go Rustic

Barn doors open onto the patio from the pool house at the pool of our farmhouse-filled dreams. We love the how the pool leads our eyes straight to into the charming space. Now if only we actually owned a farmhouse.