When it comes to designing a nursery, regardless of the baby's gender, the goal remains the same: to create a comfortable, calming, and playful space for your newborn to dream, rest, grow, and play. So why approach the decorating process within the limiting, gendered framework of pink and blue? Admittedly, when you're searching for baby room design inspiration, it doesn't take long to see that the market is saturated with these binary modes of thinking and decorating for babies. To open up the space and emphasize pretty, cozy, cute, and unique bedroom design for children, we're spotlighting designer-approved gender-neutral nurseries. The only rule to gender-neutral decorating is that there are no rules! It's all about self expression, right? Right. So throw out those categories and expectations and have some fun with your little one. Whether you aren't planning on finding out the baby's gender in time for the decorating process or you want to create an open, fluid environment for them to explore their identity and interests, these are sure to set the right foundation for sweet dreams.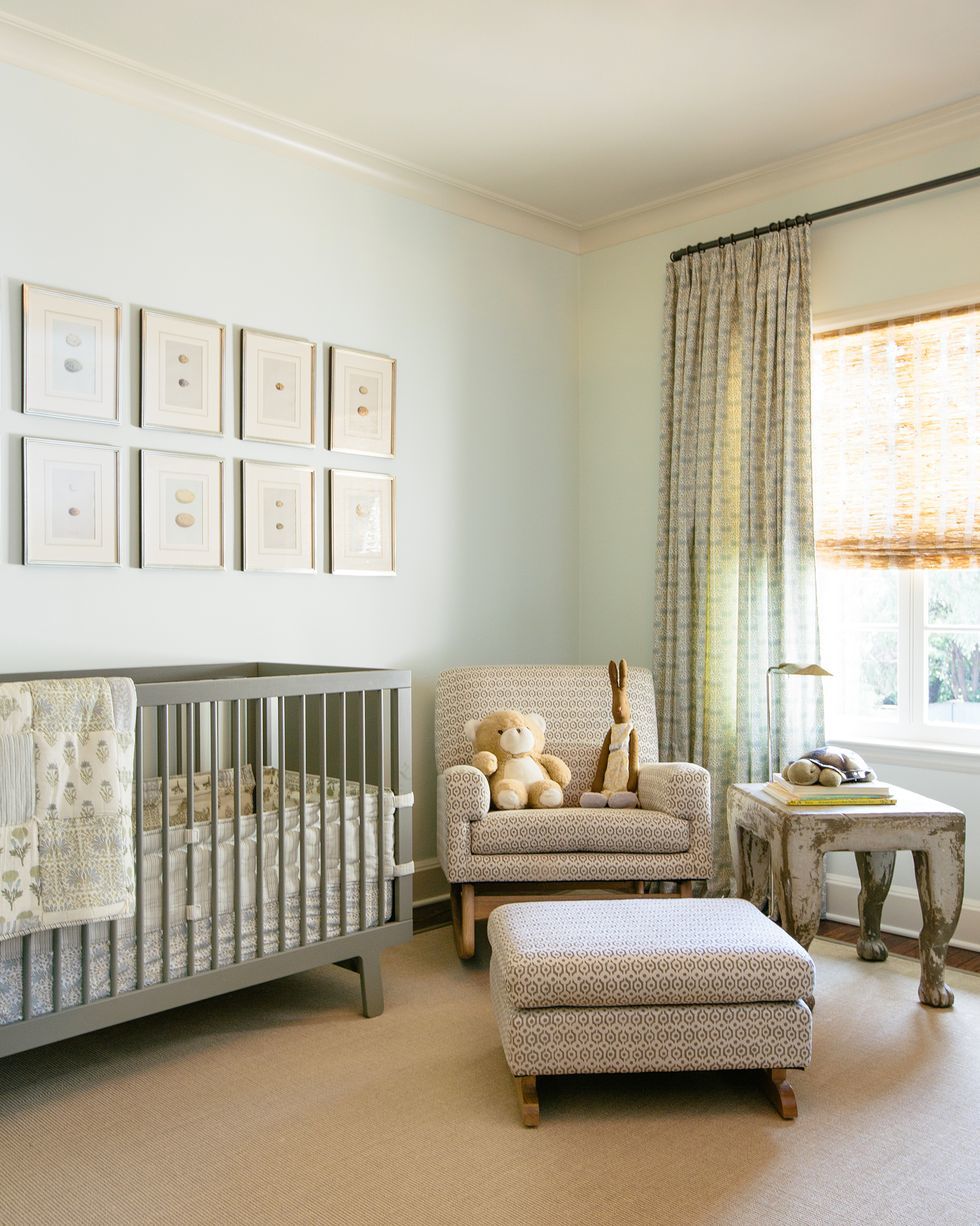 Go Green

This nursery designed by Jean Liu is a masterclass in unique and unexpected (yet still neutral) color schemes. Pastel mint green walls, curtains, and bedding keep things crisp and fresh and match nicely with the gray accents, while the pale olive green crib speaks to the warmer camel and creams tones throughout.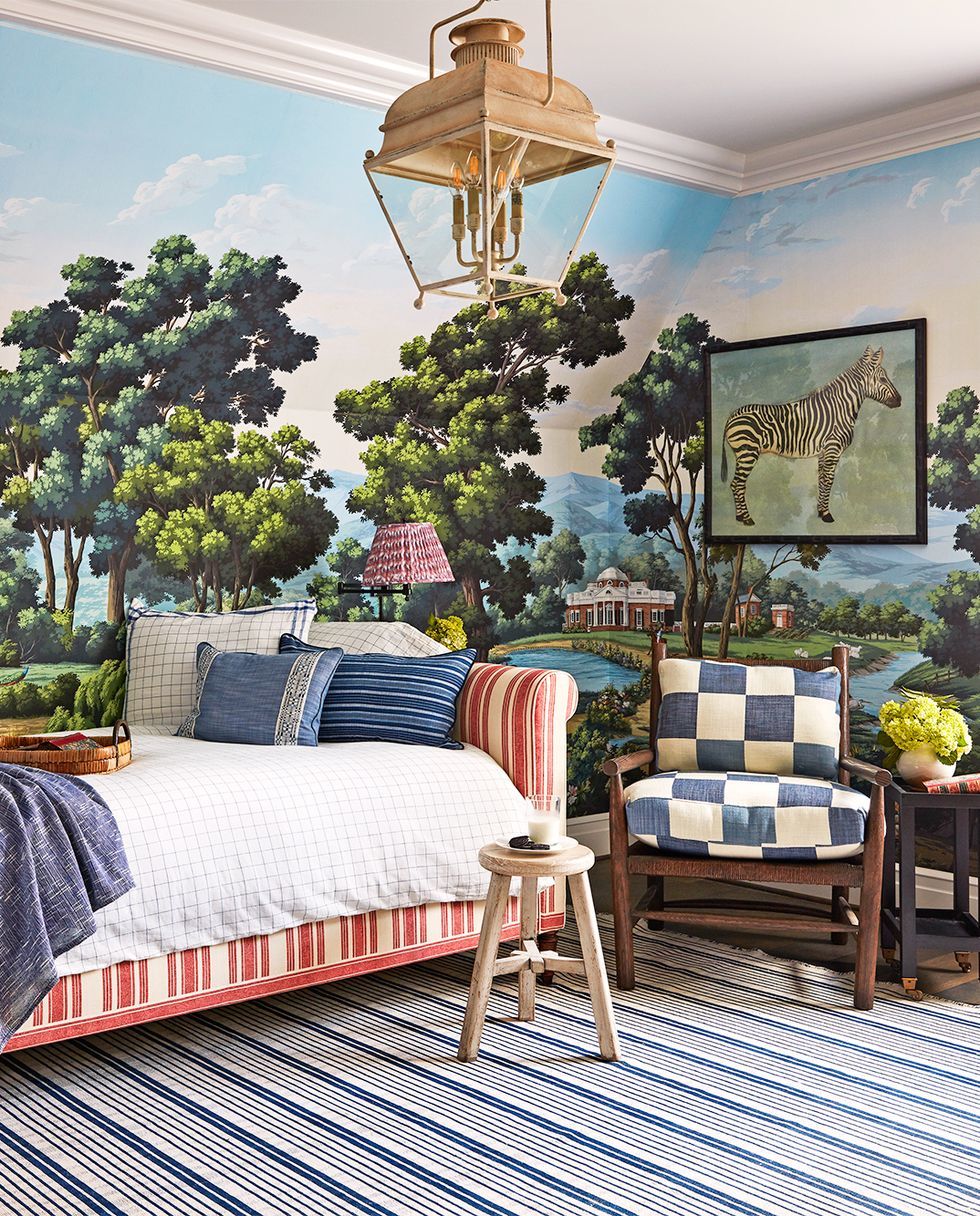 Install a Wall Mural

It's not surprise that children love places where their imaginations can run wild. Here, interior designer Amy Berry wrapped this room in a mural of the Virginia countryside. "I thought of it as: How will they remember this when they grow up?" she says. Plus, it'll outlast those earlier crib-dwelling days and even look cool for a teenager.


Dress Things Up With Metallics

Use a contemporary wallpaper with a metallic sheen for a dreamy. ethereal feel. In this nursery designed by White Arrow, the abstract Calico Wallpaper will still add some beauty and style no matter how the space is used in the future.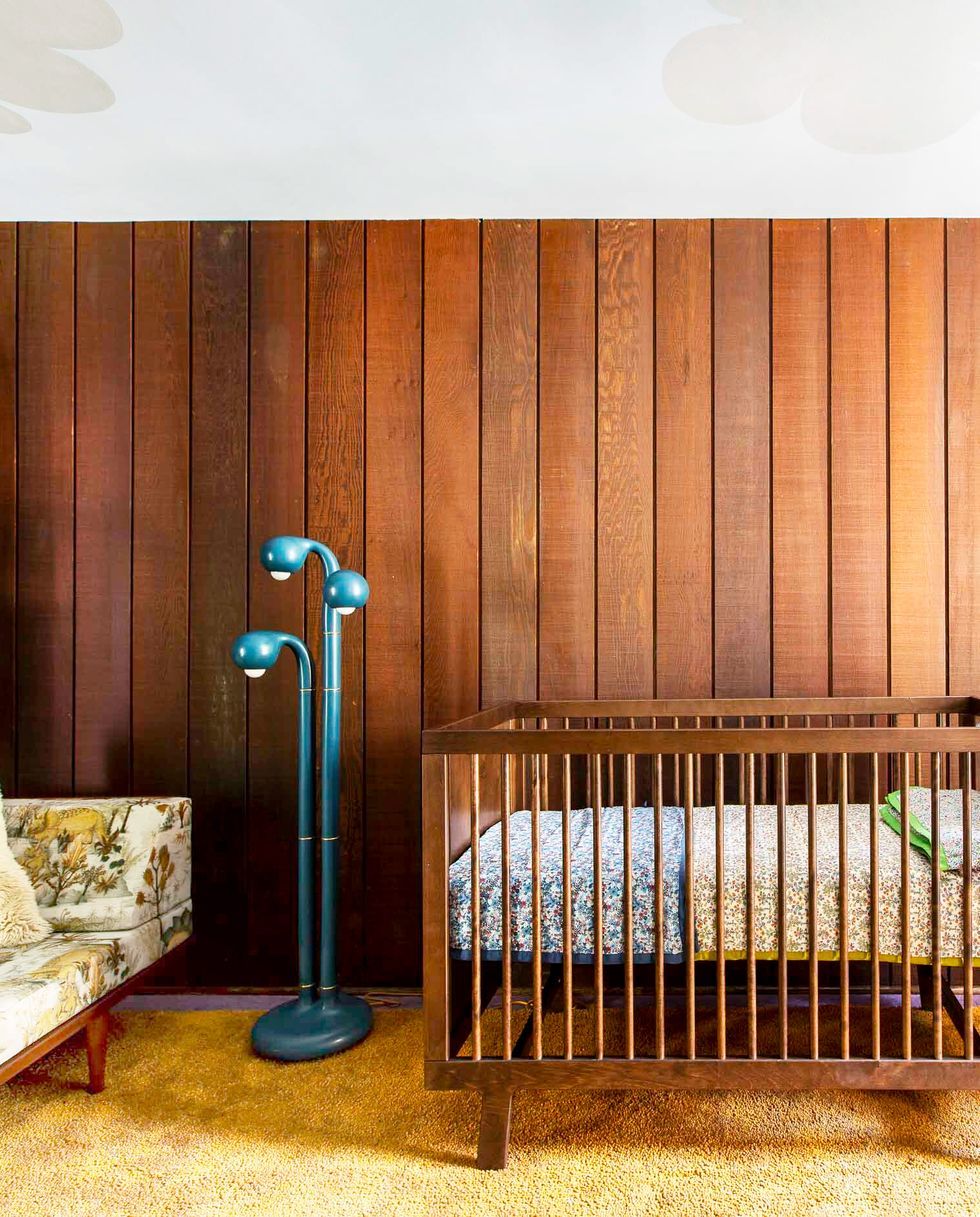 Follow the Architecture's Lead

Honor the architectural integrity of the space by choosing complementary furniture. For example, here, Reath Design embraced the groovy 1970s vibe of the dark wood–paneled walls and shag carpet with a clean-lined, midcentury-inspired crib, floor lamp, and sofa. The fun floral prints throughout are both nursery and '70s-friendly while the cloud decals on the ceiling add a dreamy touch up top.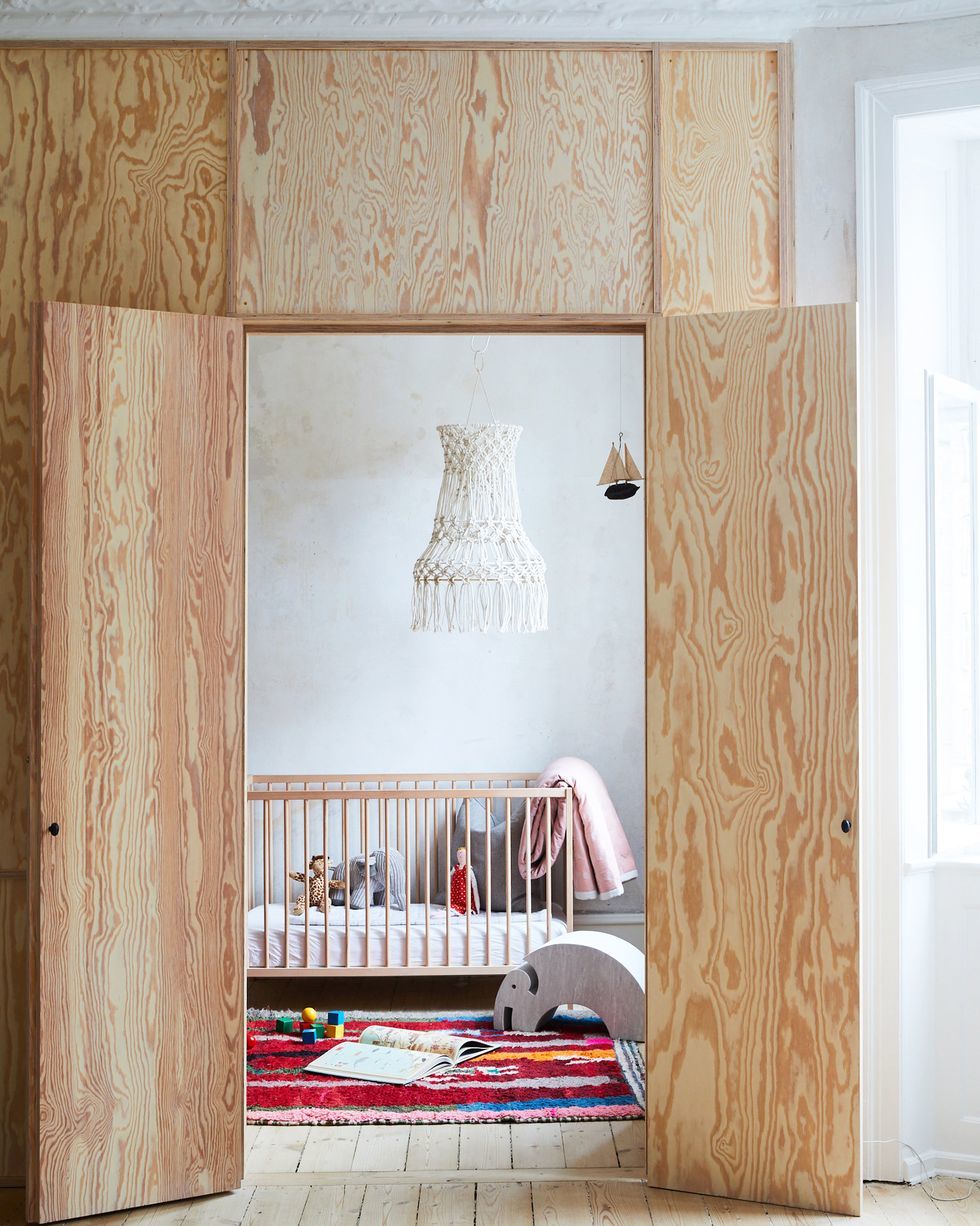 Give It a Scandinavian Spin

Take a Scandinavian approach with a blond minimalist wood crib, bohemian woven pendant, and modern, playful children's furniture, like an animal-shaped stool.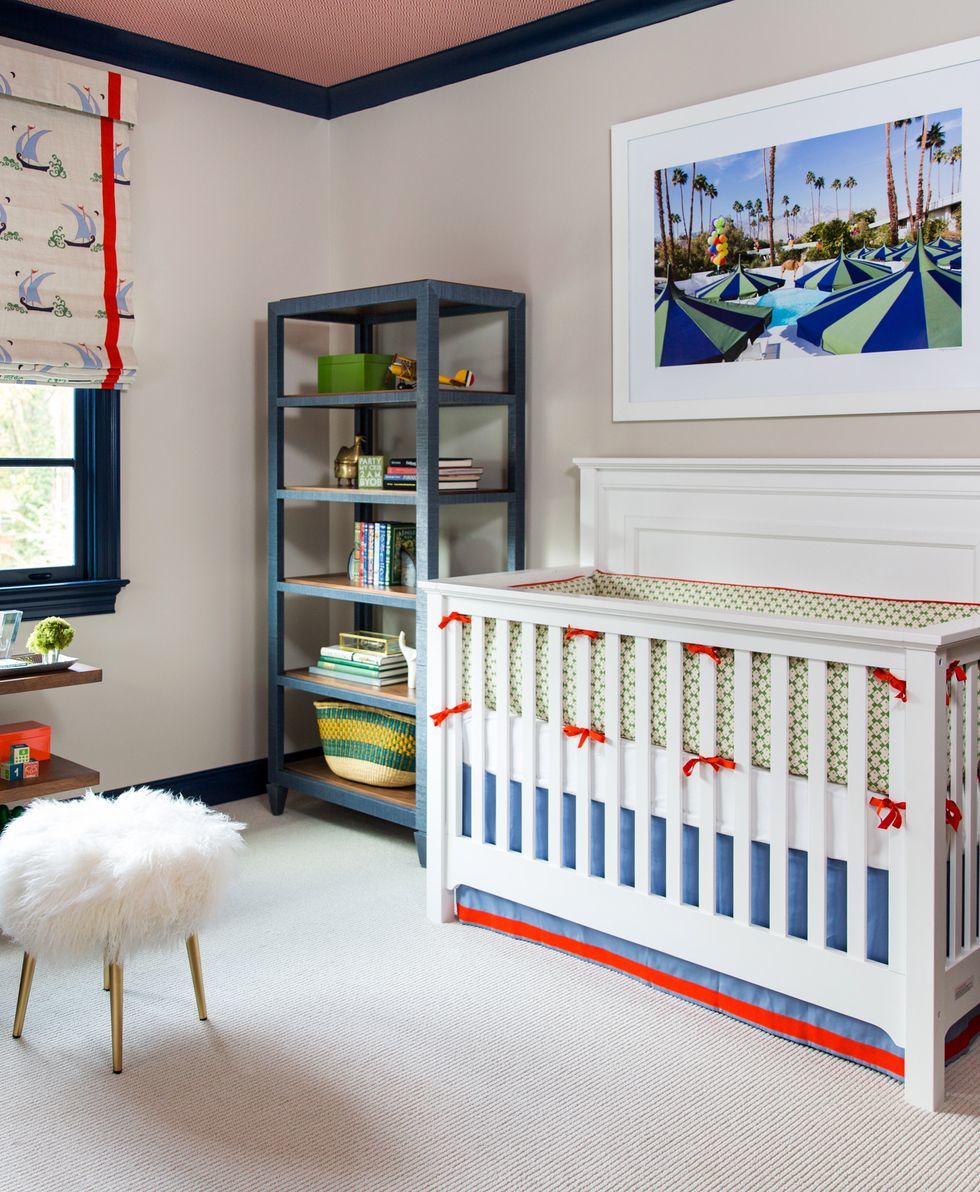 Hang Modern Artwork

Soft, cozy materials? Check. Timeless furniture? Check. Bows? Check. This nursery designed by MA Allen strikes the perfect balance between child-friendly and bold. The bright red and deep blue accents spice up the cream foundation. We're loving unexpected the pops of green, too. Instead of super-sweet, baby-specific artwork, opt for playful but versatile photography, like this California snapshot.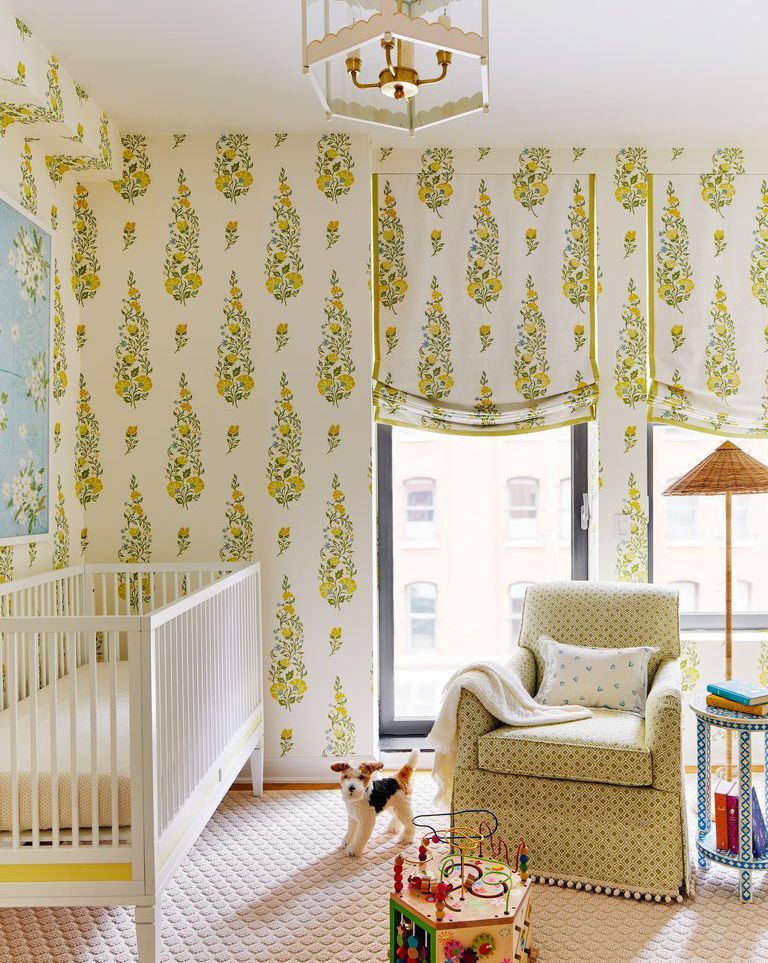 Set a Yellow Foundation

Stephanie Woodmansee, co-founder of Henry & Co. Design,says she "really wanted a yellow nursery [and] didn't want it to feel so 'boy' or 'girl.'" With a sunny yellow base and splashes of light green, blue, and red throughout, this bedroom definitely fits the bill.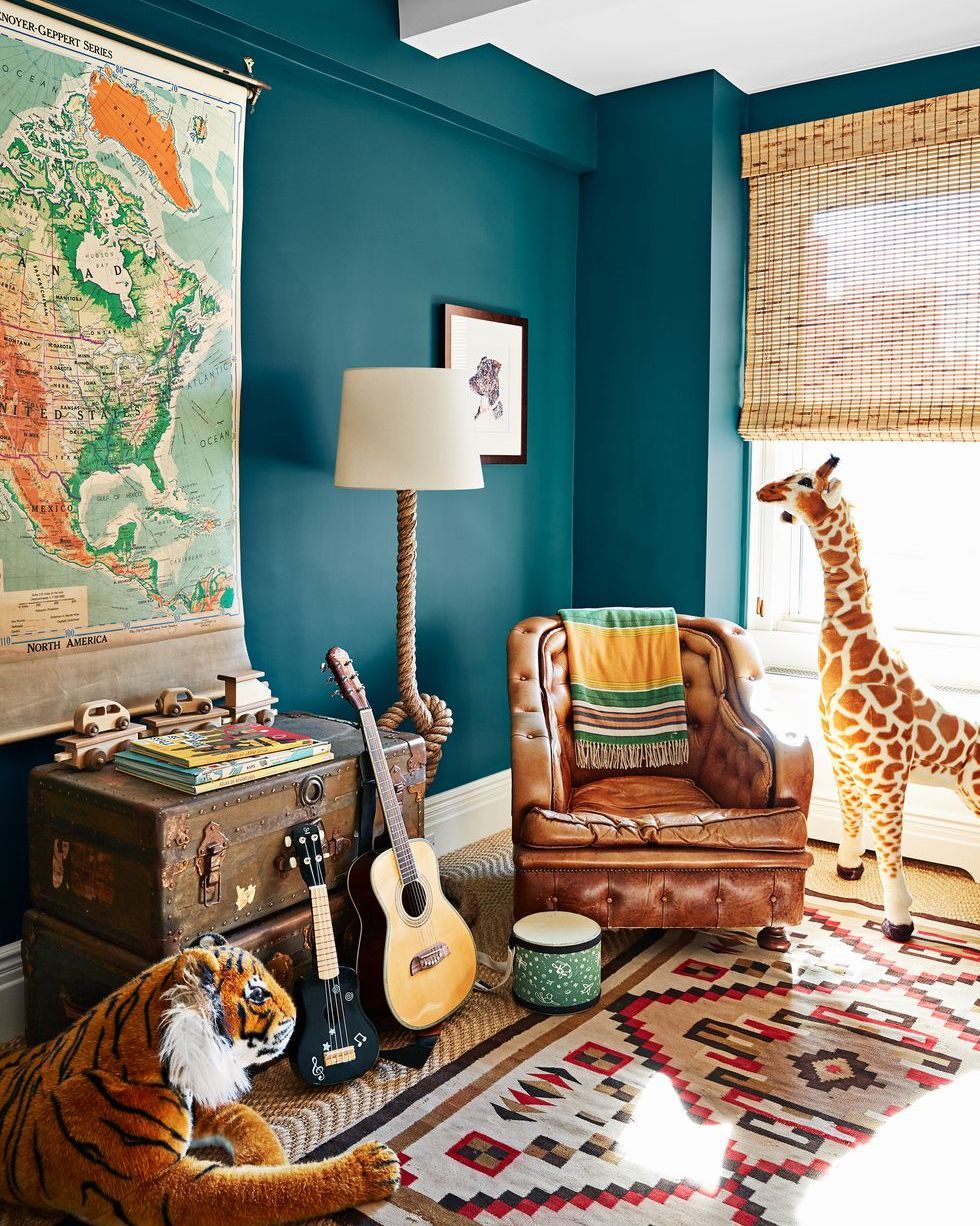 Layer In Antiques

Instill a sense of wonder and exploration early on with educational wall art (like maps) and storied collectables, like antique trunks that double a storage units. The bonus? Since storage is one thing you know you'll always need, they'll last and age with your child. In this child's room designed by Starrett Zenko Ringbom, the timeless piecesขlike the ottoman and floor lampขgive the room a refined edge that will age well. And those stacked antique trunks bring in both character and extra storage for toys.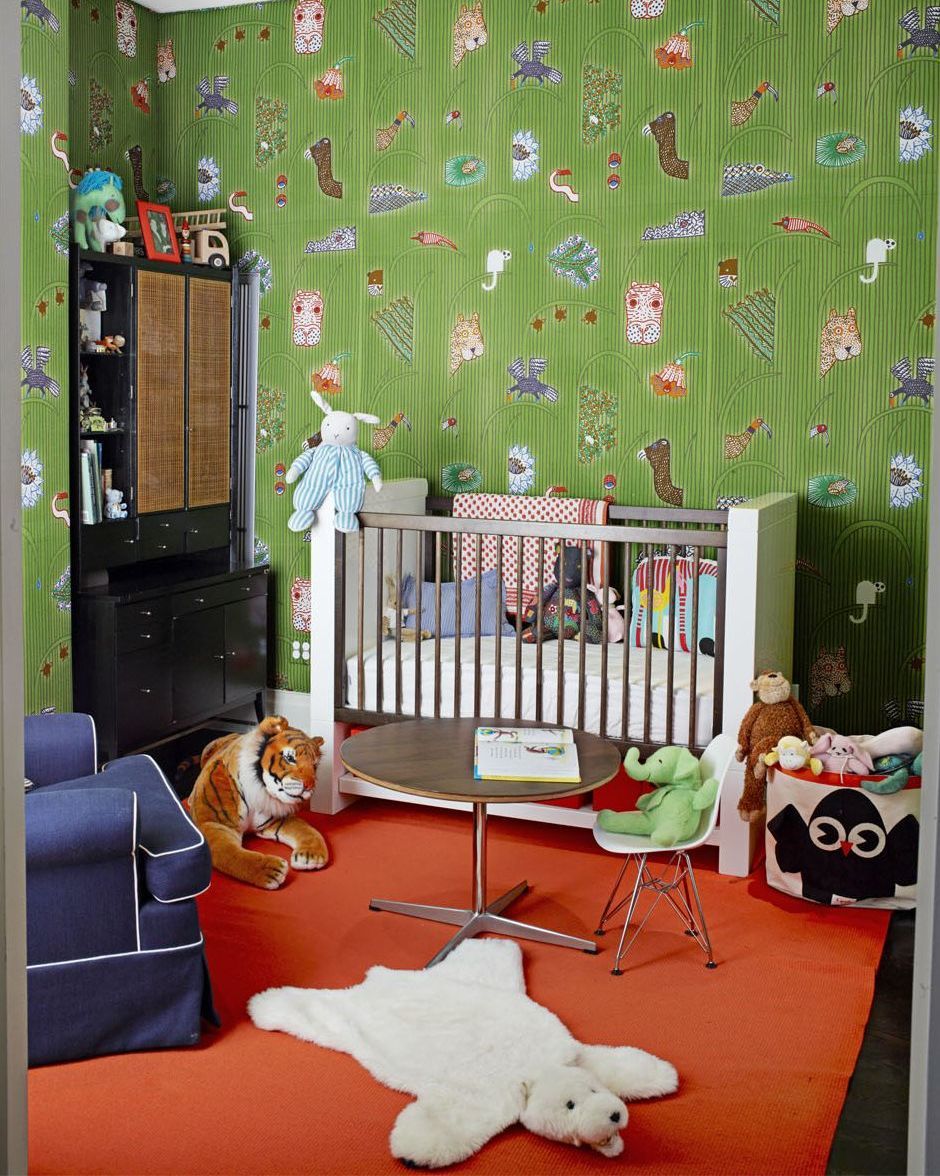 Think Long-Term

Designed by Steven Sclaroff, the green background of the wallpaper feels youthful thanks to the whimsical pattern, and the orange-red carpet adds a surge of energy. The classic armchair and dresser are also going to deliver function and style to the family home for years to come.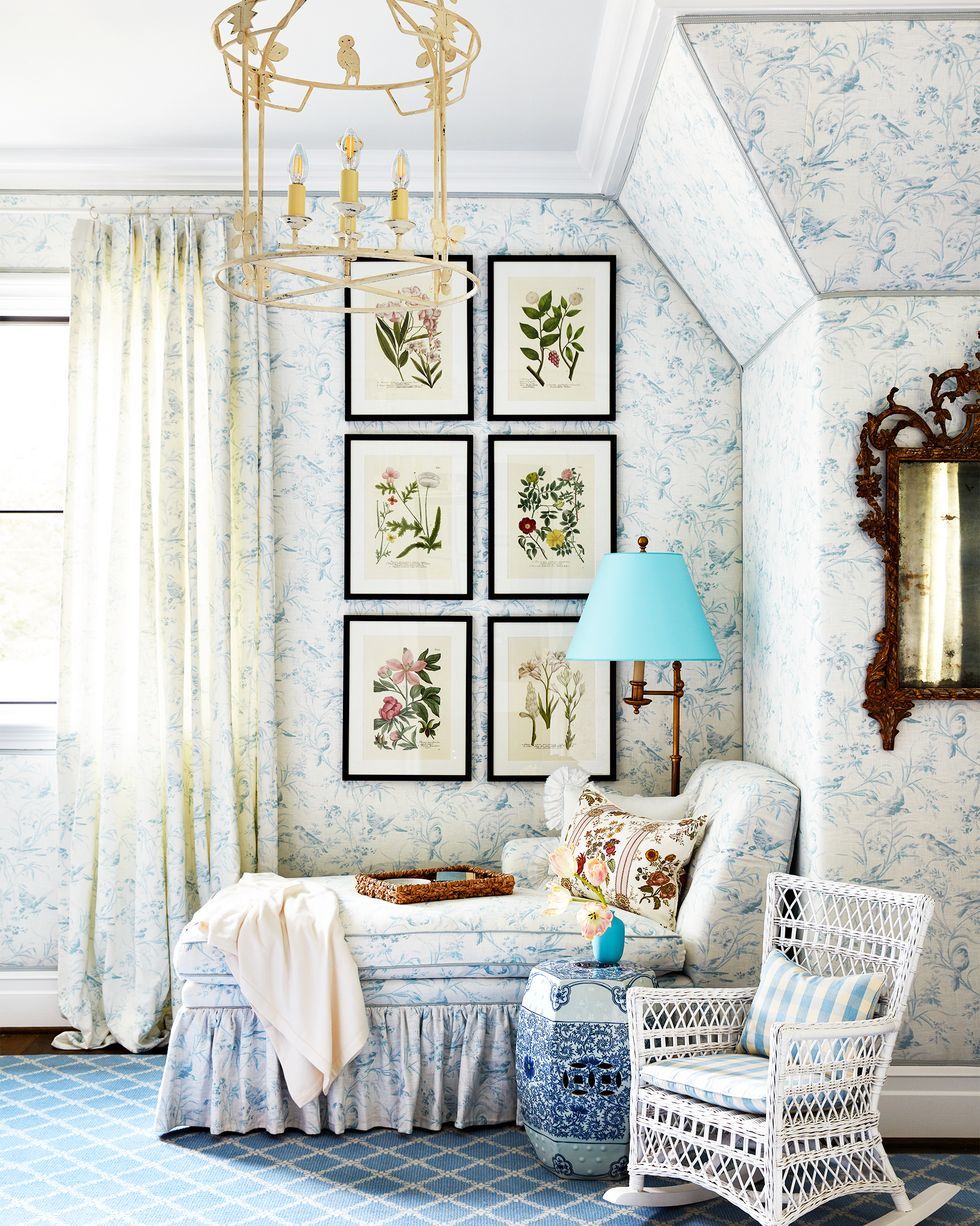 Stick to Tradition (Sort of)

Who says gender neutral nurseries can't also boast traditional decor? A sweet shade of blue, along with whimsical patterns, and delicate furniture is a go-to for a reason. Amy Berry incorporated a chaise and rocking chair for reading and brought the room to life with a classic toile wallpaper and framed botanical prints. It's a lovely place for any baby to grow.