If you're looking for some seriously stylish teenage girls' bedroom ideas, then we have you covered. Creating a stylish, creative, fun space for your teen to hang out in, work in and escape is not the easiest of tasks – these rooms have to work hard and have many faces.

But we've taken inspiration from the homes of the coolest designers and their teenagers, from fashion designer Matthew Williamson's wild interior and Alice Temperley's cool country home to rock chicks Daisy Lowe and Pearl Lowe's bedrooms, so there's plenty here to get you and your daughter started with designing her dream bedroom...

When it comes to redecorating your teenager's bedroom, ask yourself what it is that they really want. Or better yet, get her involved with the process, let her read through galleries with you, create Pinterest boards and wishlist, maybe it could even be...fun?

Most teenagers just want to be grown up, they crave their independence, and they don't feel like children anymore. They're probably sick of their single bed and whimsical wall stickers. And they'll probably be dreaming of a bedroom that looks more like a master bedroom. So, therefore, the inspiration for a teen bedroom should come more from a master bedroom angle than a kid's room angle.


1. Go for high drama with a dark color scheme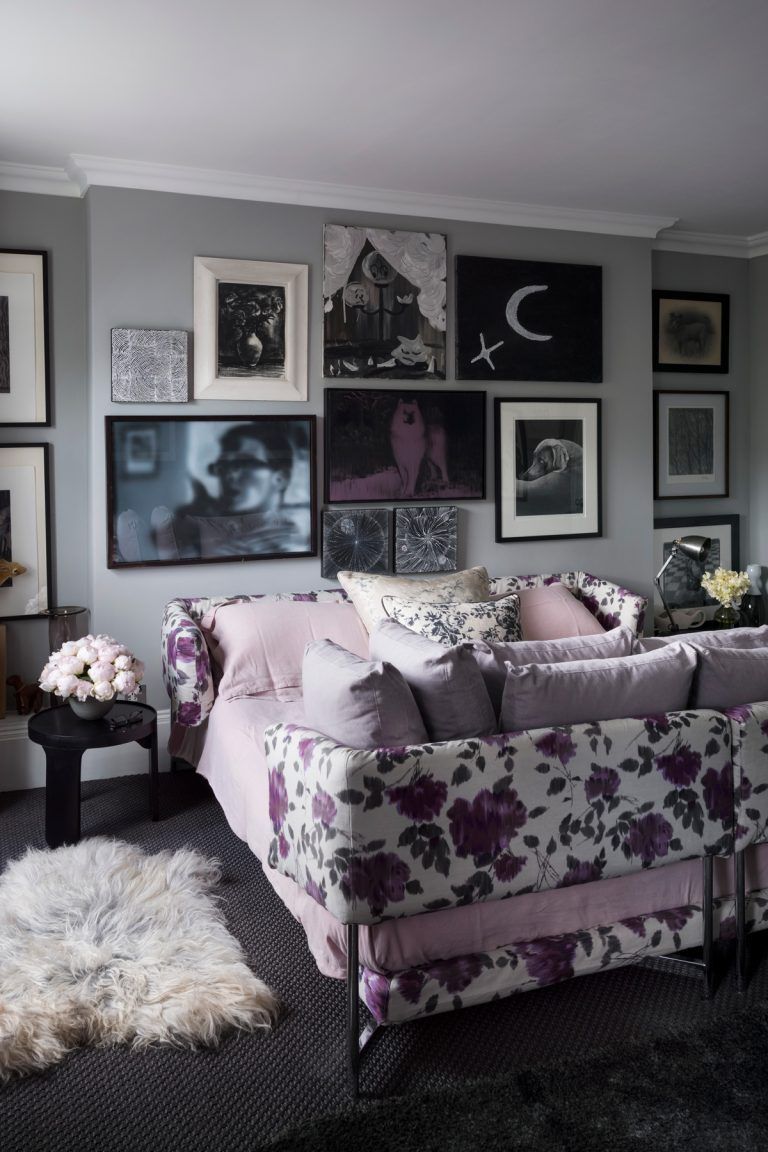 Dark floors, a wall-to-wall gallery wall and a floral bed all add bags of drama to this teen girl's bedroom. The colors feel girly but grown up too with a slight edge to them, so the ever-changing tastes of the occupant hopefully won't grow out of them too quickly.


2. Add comfort with an oversized headboard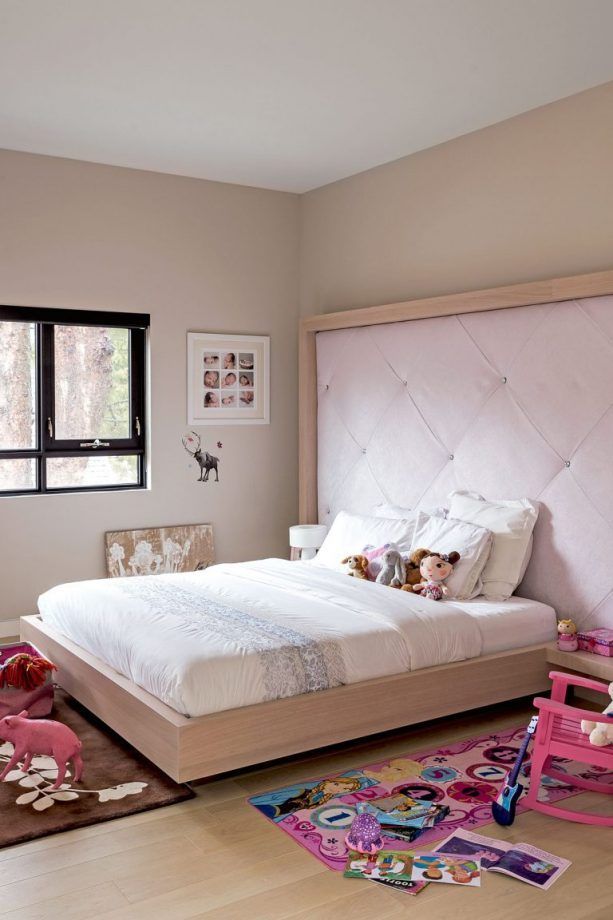 An oversized upholstered headboard creates a feeling of comfort in this teen girls' room. The headboard is so big, it could even double up as a pin-board for photos as the girl grows into her teen years.


3. Decorate with grown up wall stickers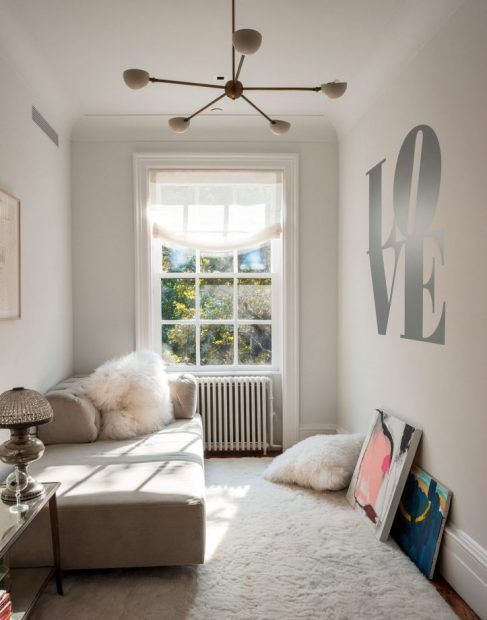 Not all wall stickers are childish. This teenage girl's bedroom features a large 'LOVE' wall sticker, to very cool effect. Plus, you can't go wrong with some fluffy cushions – another tip to take from this space. Throw them on a bed, sofa or chair for a soft but stylish feel.


4. Add a hanging chair for the perfect chill space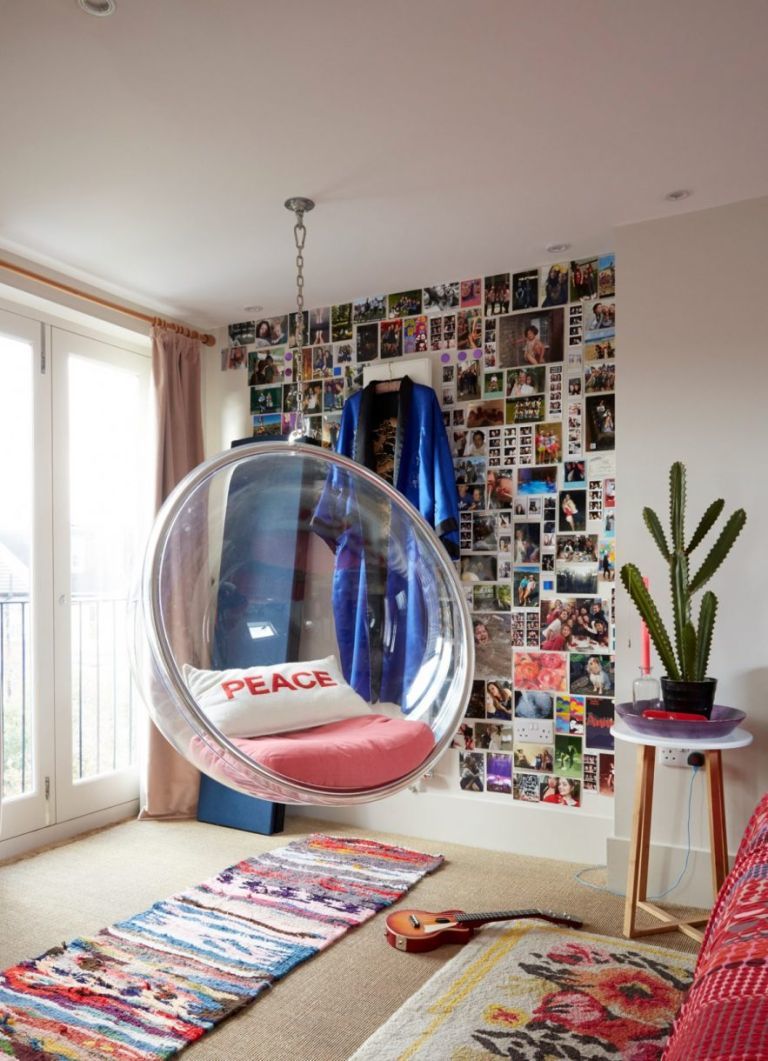 A chill-out zone is key, so how about introducing a cool, retro hanging chair in which to while away the hours? Or alternatively, add a daybed – they double up as that all-important chill-out area for when friends come over.


5. Create the ultimate grown up feel with a four poster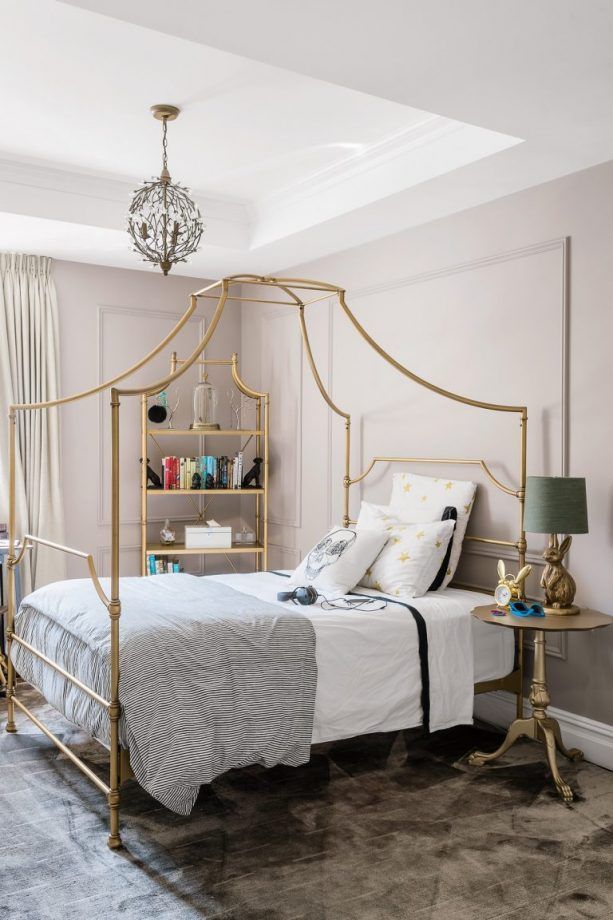 Glamorous metallic furniture mixed with quirky accessories make this the perfect room for teen girls' bedroom. And what is a more grown-up upgrade from their childhood room than a fabulous four-poster bed?


6. Or add a cool canopy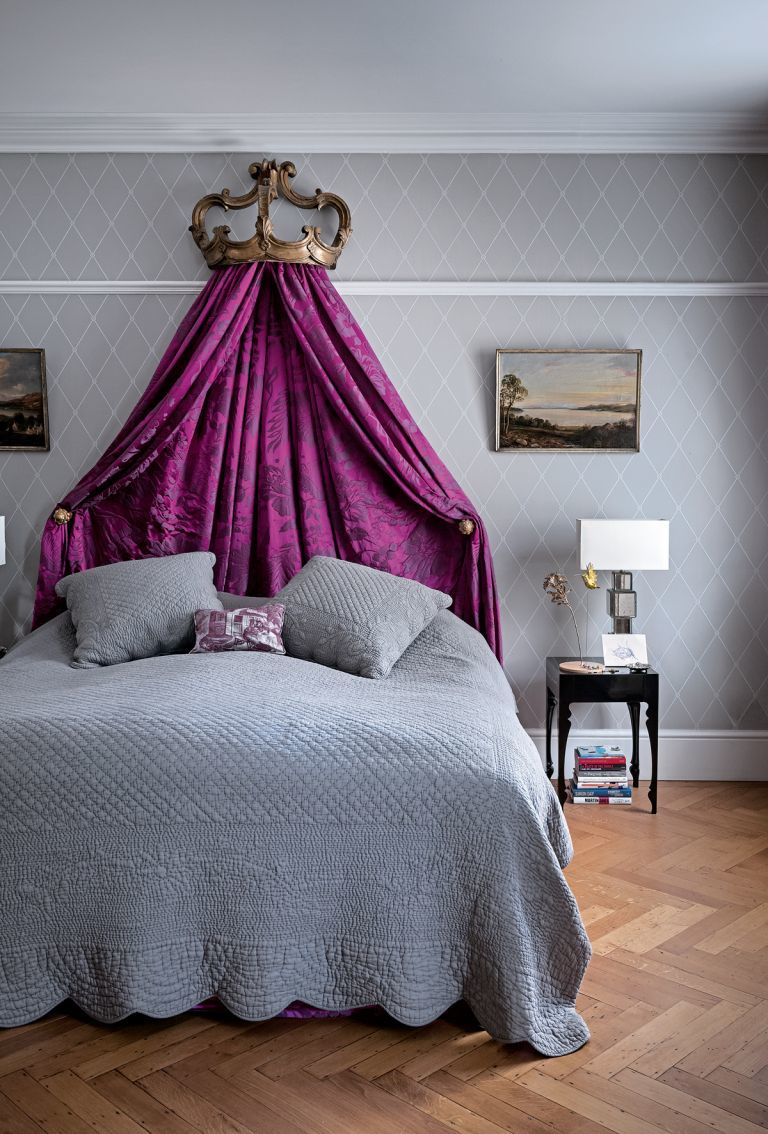 The canopy above the bed is the crowning glory in this room. Bronze curtain tie-backs hold the fabric in place. Designed by Harriet Anstruther, this feminine bedroom is grand, yet intimate, and beautifully blends antique pieces with modern fabrics and wallpaper.


7. Choose a bold print wallpaper for a teen girl's room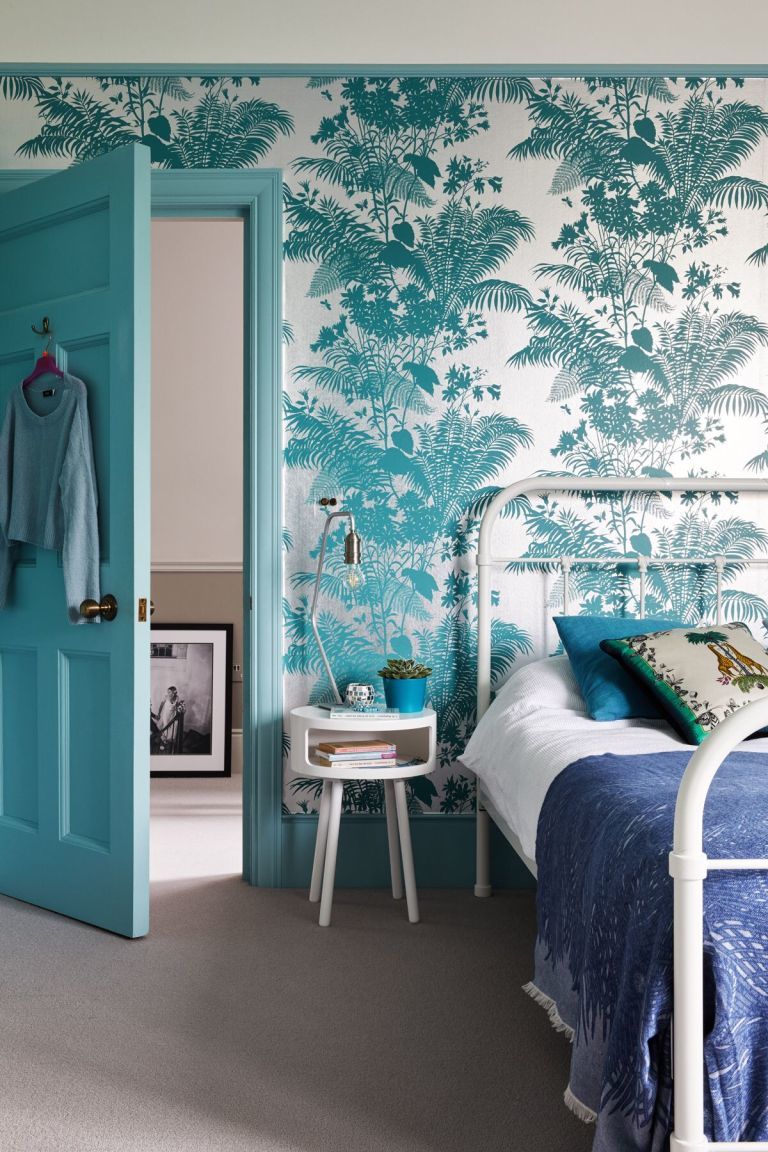 This turquoise palm print bedroom wallpaper creates a vibrant, energetic vibe in this teen girl's bedroom. The door and doorframe were painted to match so the room has a bold but still cohesive style.


8. Mix gold and cream for a grown up color palette


This teenage girls' room incorporates plenty of glitter, but while keeping a subdued palette. And gold and cream have a lovely softness to them that feels whimsical but still grown up and elegant. Again, note the fluffy pillows.


9. Create a quick feature wall with masking tape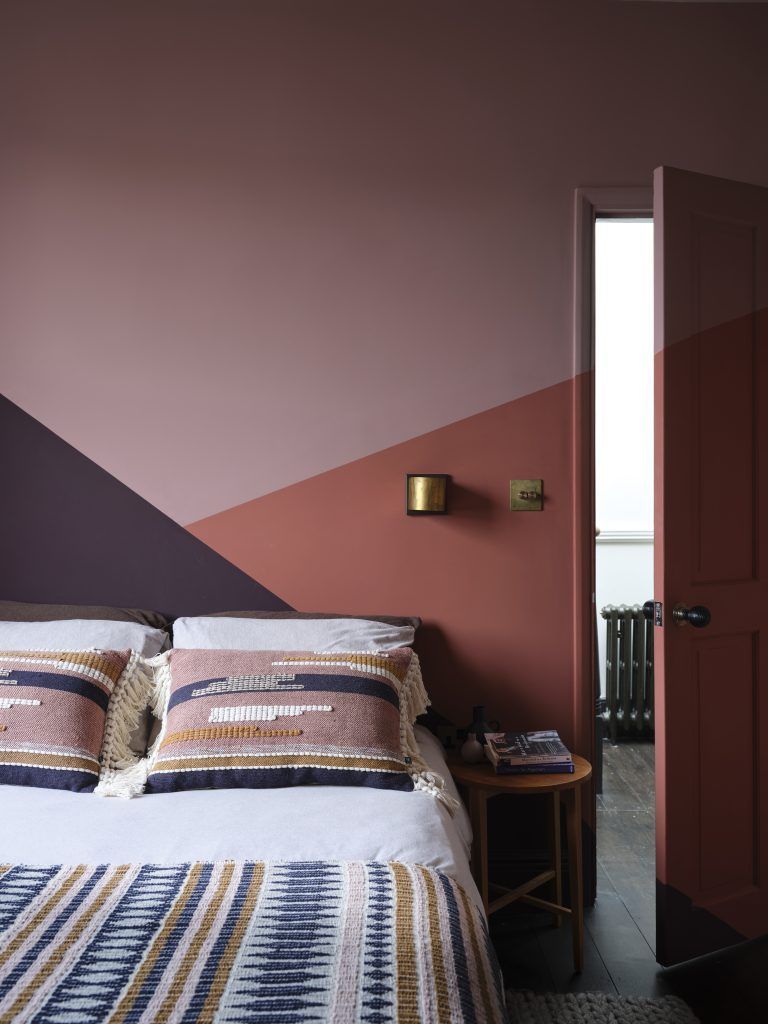 You can have a lot of fun with masking tape to create graphic painted wall ideas. Blush was the starting point for the geometric color-blocking in this bedroom, but it's made to feel moodier and teen-approved when paired with the darker plum and terracotta.


10. Add a pop of bold color with quirky furniture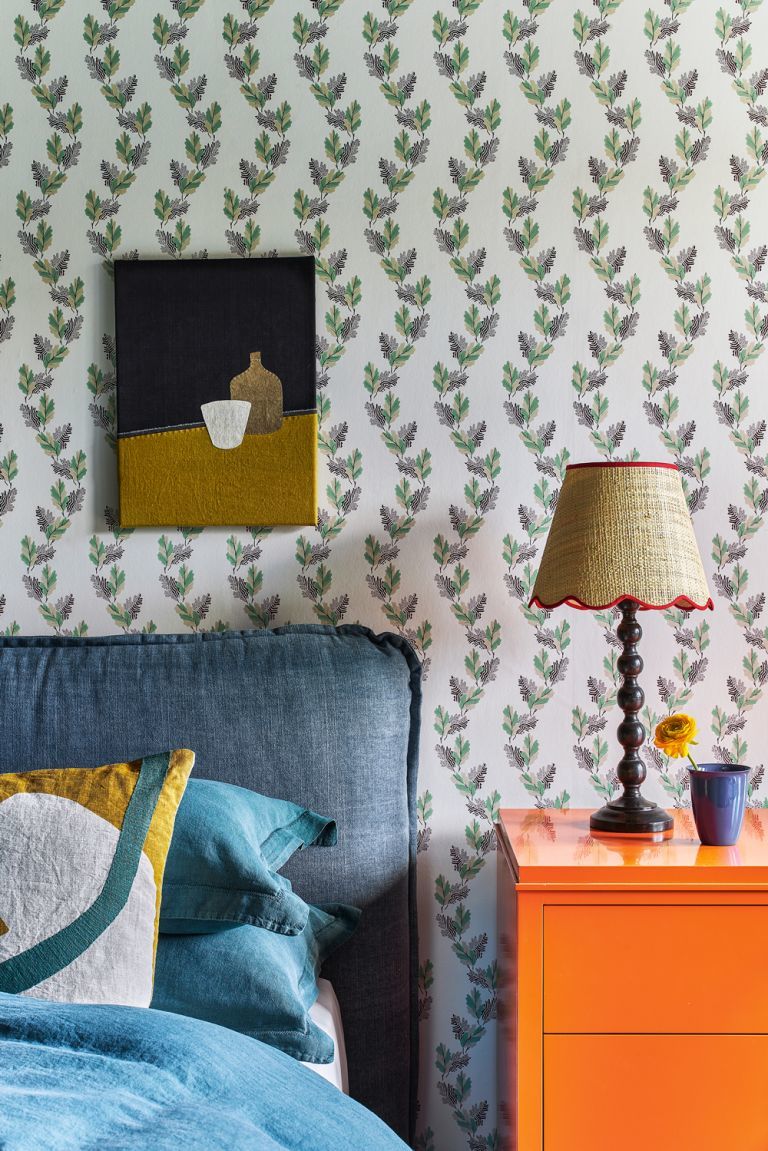 give a neutral color scheme a lift by adding a pop of a vivid hue. We love how this orange side table really stands out against all the muted shades and slubby textures, making it feel more fresh, young and fun.


11. Layer up the same tones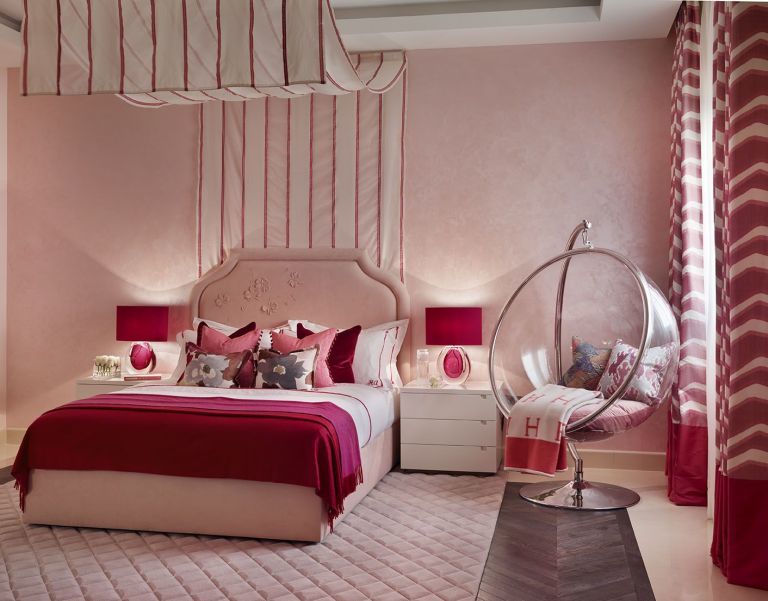 Interior deesigner Katherine Pooley opted for grown-up textiles for this teenage girl's bedroom, incorporating a Hermes blanket, a velvet seat pad, ikat cushions and silk curtains with a silk trim in a complementing red shade. She even upholstered the built-in wardrobe doors with a textural fabric, achieving a very smart and grown-up look.