Looking for ways to maximise your space? These clever storage ideas for small bedrooms do just that. Clothes, shoes, bags, bedding... These all need a home, making storage one of the biggest challenges in bedroom design. So we've spoken to the experts and assembled these smart ways to stash your stuff, from bespoke wardrobes to quick fixes. It's time to tailor that tiny space.


FLASH OF COLOUR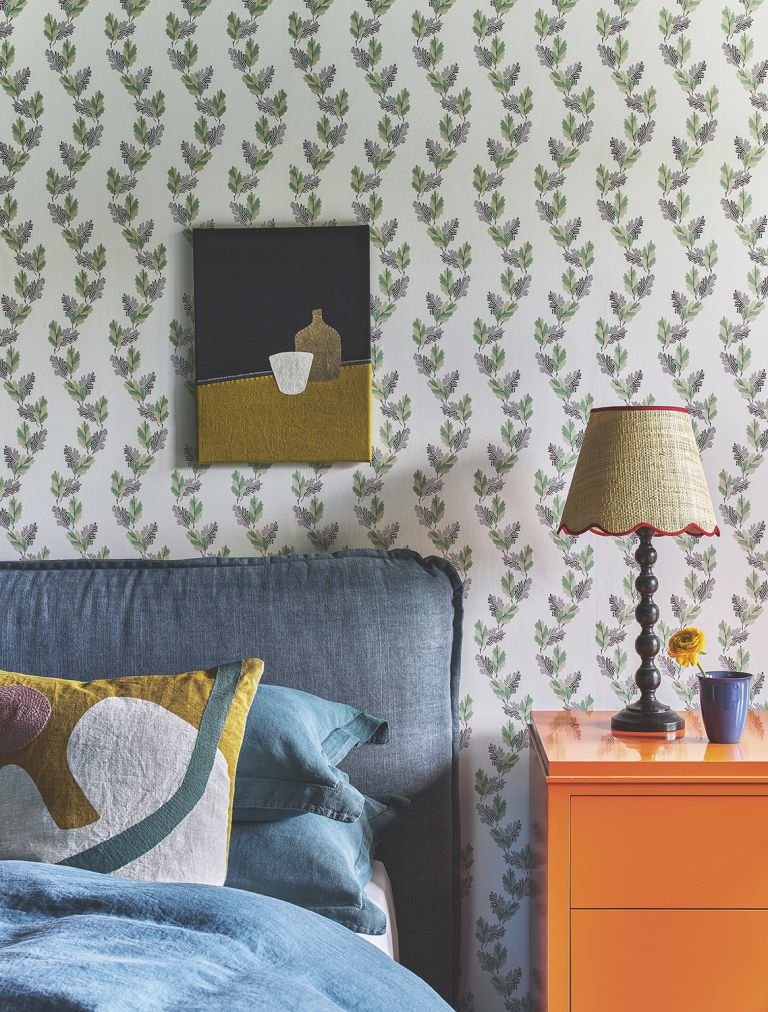 Function combines with form here in this sweet bedroom. From a style perspective, Nina Campbell's vibrant chest balances the delicate wallpaper design; this ensures the scheme has contemporary oomph. From a practical perspective, it's three drawer design ensures it is a useful bedside table. The wallpaper is Old Oak by Common Room.


ALCOVE ACCENT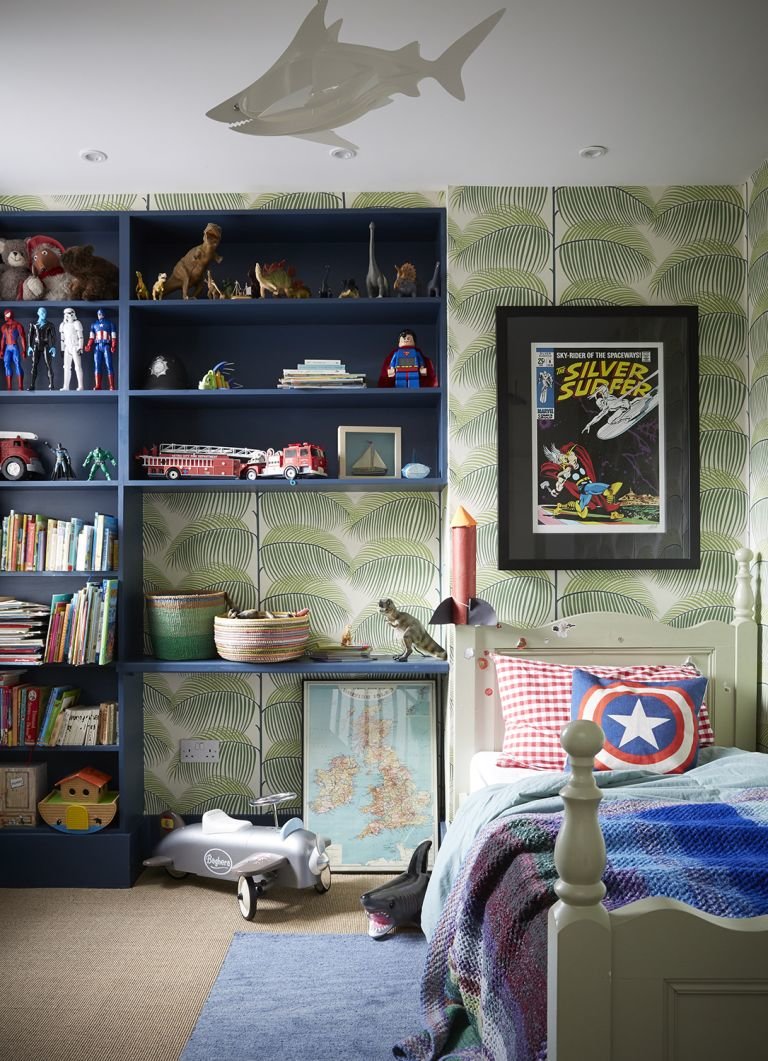 This delightful child's room in London features built-in shelves with a difference. The display shelves are perfect for showcasing treasures, while the slimline desk is a neat spot for homework. The combination of blue against the green wallpaper (Manila by Sanderson) really works.


OUTSIDE OF THE BOX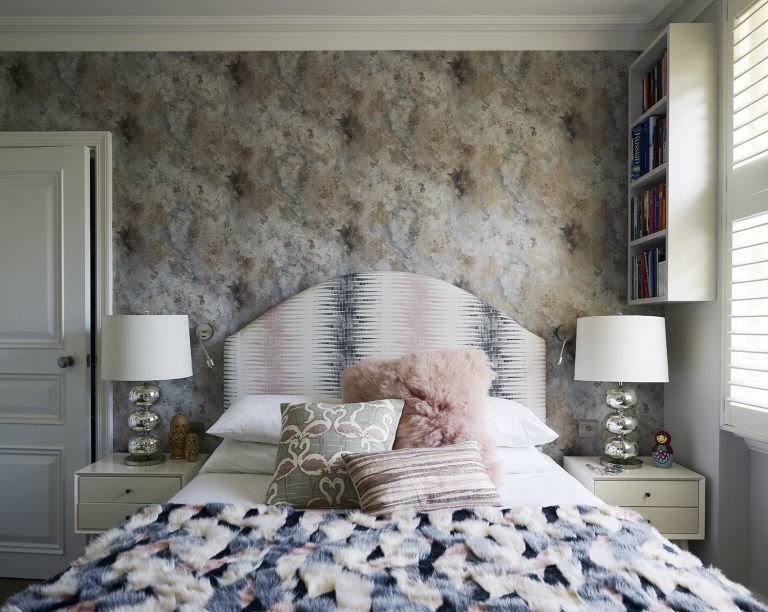 The designer of this small bedroom took an off-beat approach when spec-ing out the storage, slotting a high-level book case in a tight corner. This could be bespoke, or you may find an off-the-rack buy that works equally well. Find similar wallpapers at Feathr.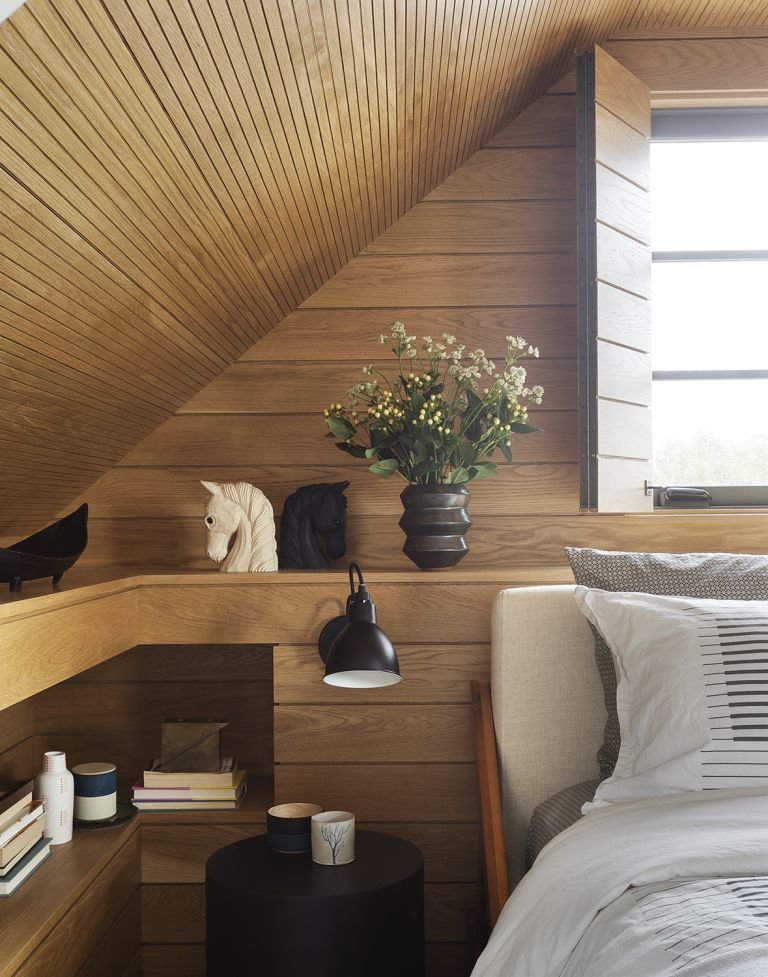 This small bedroom in the Hamptons maximises on space with a built-in wall system that wraps around the space. The interior designer, Sarah Zames of General Assembly, took advantage of the window recess to create a cosy yet functional nook clad in oak. Mixing varying widths of cladding adds an extra layer of interest. Timber cladding is not only eye-catching but durable and economical too, plus it has excellent insulation properties.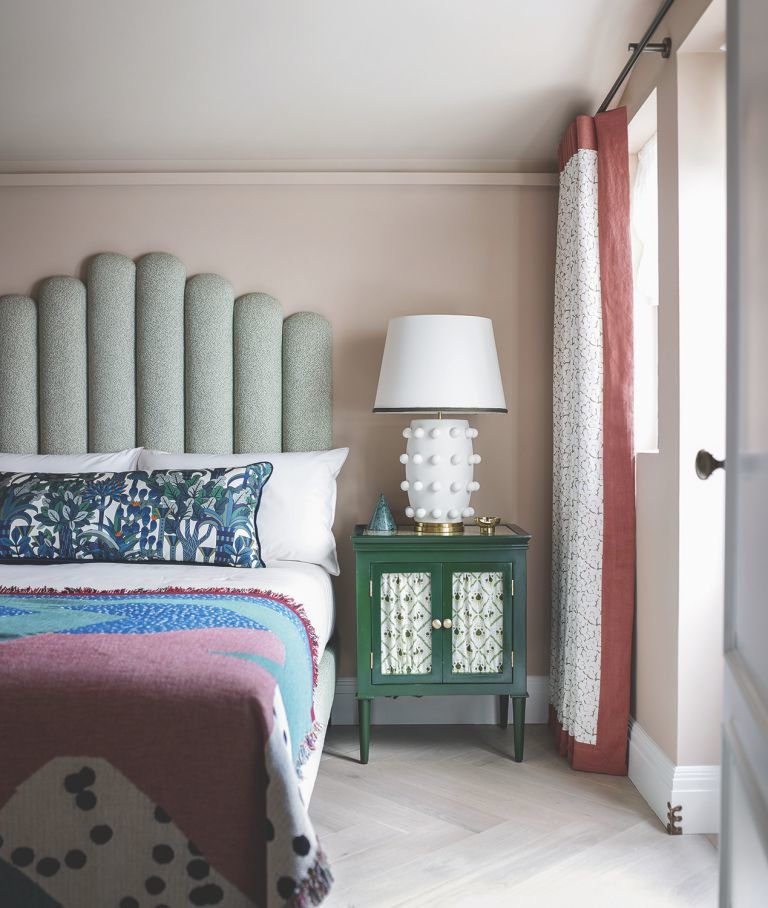 Irene Gunter of Gunter & Co transformed a small home in Belgravia with clever design ideas and chic finishing touches. Livingetc loves this eclectic cabinet, Livia by Ceraudo. The light is Linden lap, Kelly Wearstler for Visual Comfort. The headboard was designed by Irene.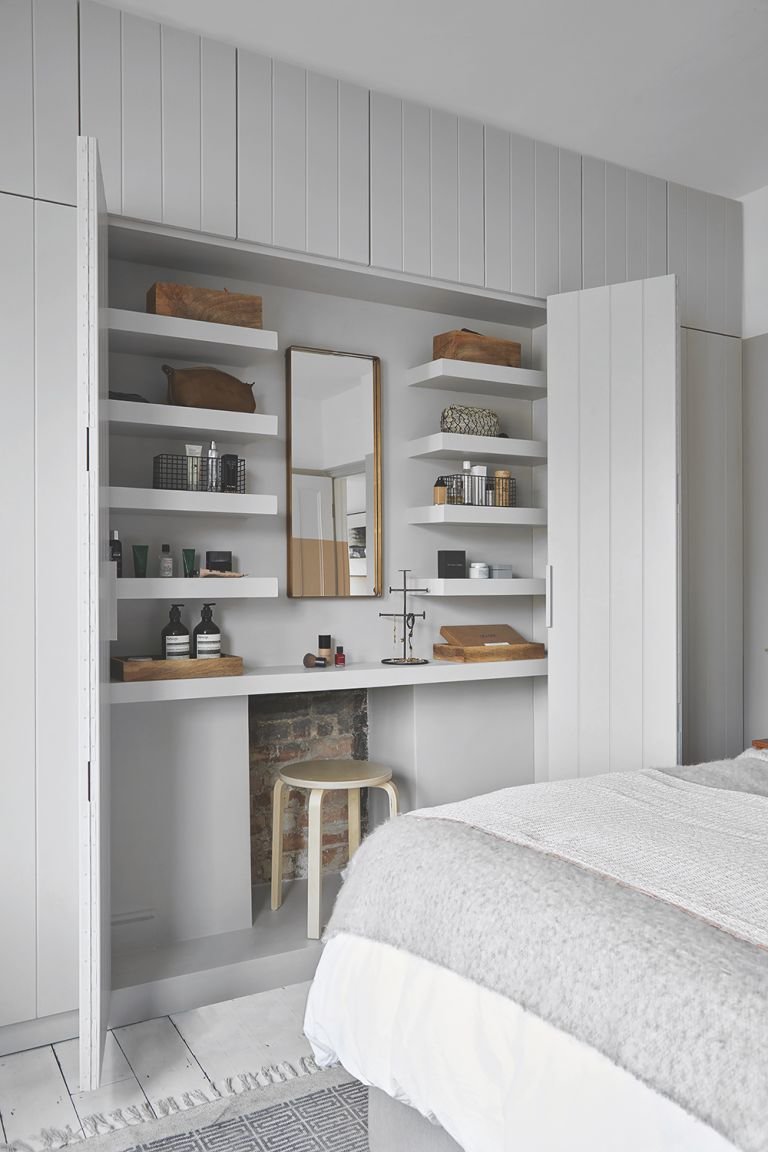 Stephen Nash of interior design studio ALL & NXTHING INTERIORS came up with this clever solution for his home in north London. Deeper wardrobes sit either side of the chimney breast, while shallow shelves and a dressing table slot neatly in where there is reduced depth. These wardrobes are painted in Paint & Paper Library's Cotton V architects eggshell. The stool is from Ikea.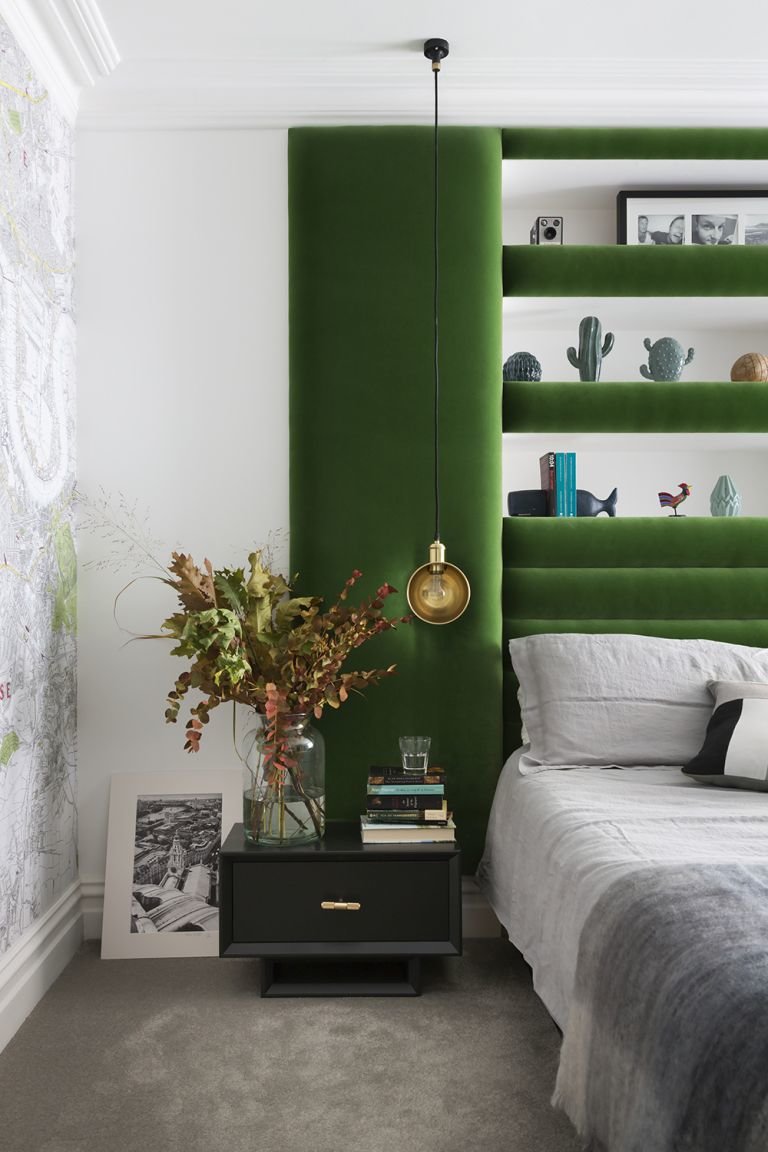 Photographer Paul Craig's Victorian villa is full of rich tones and luxe finishes, and this guest bedroom is case in point. The bespoke headboard removes the need for other storage in the room, and so saves a lot of space. It was designed by Paul and his partner Tim and made by Material Concepts.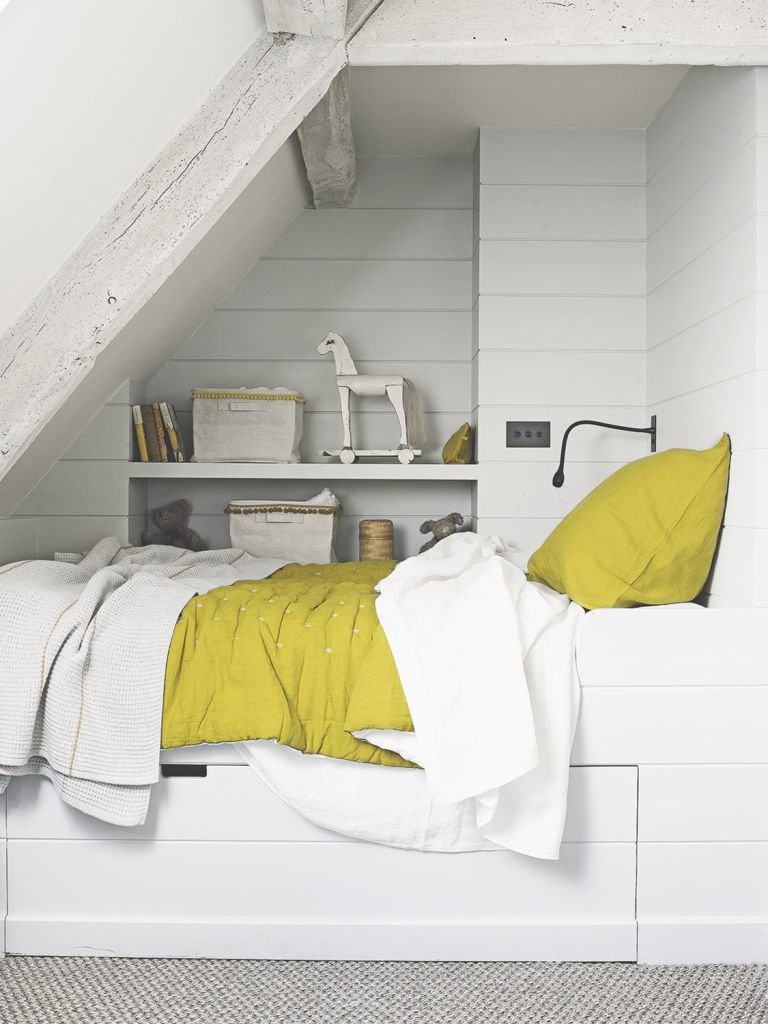 Building a bed under the eaves saves on space, and if you work shelving in to the design, gives you storage too. This idea is perfect for a loft conversion.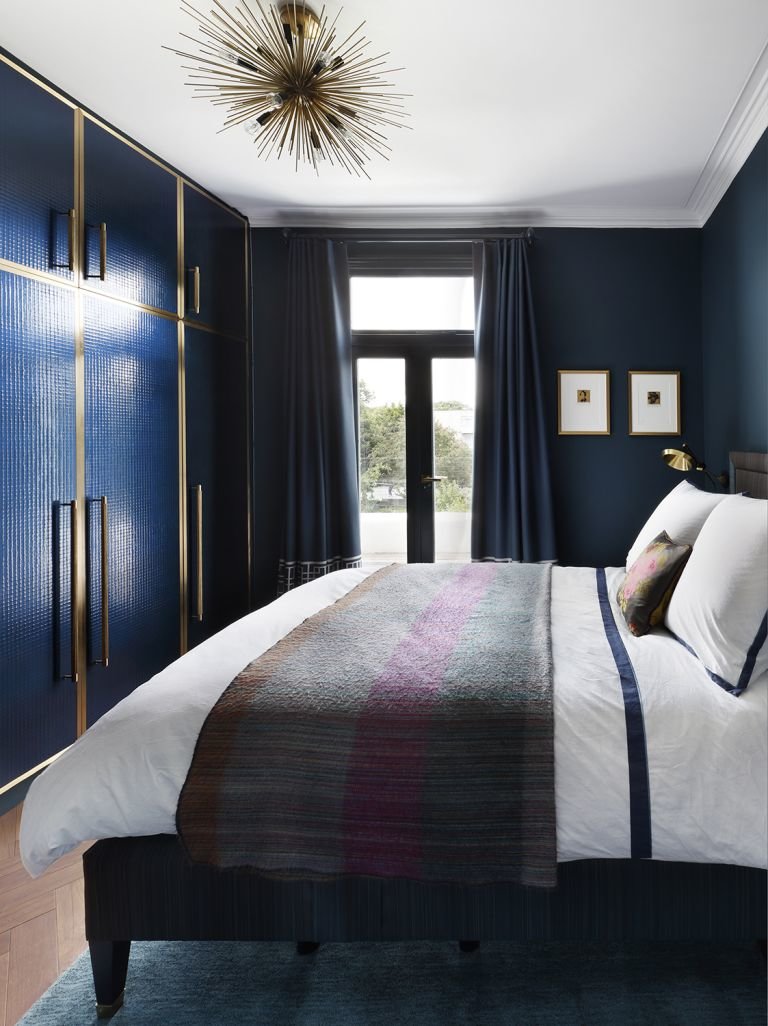 Drama abounds in this Victorian townhouse in south London. In this bijou bedroom, dark blue wardrobes match the walls and window treatments to create a cosseting and cosy space with impact.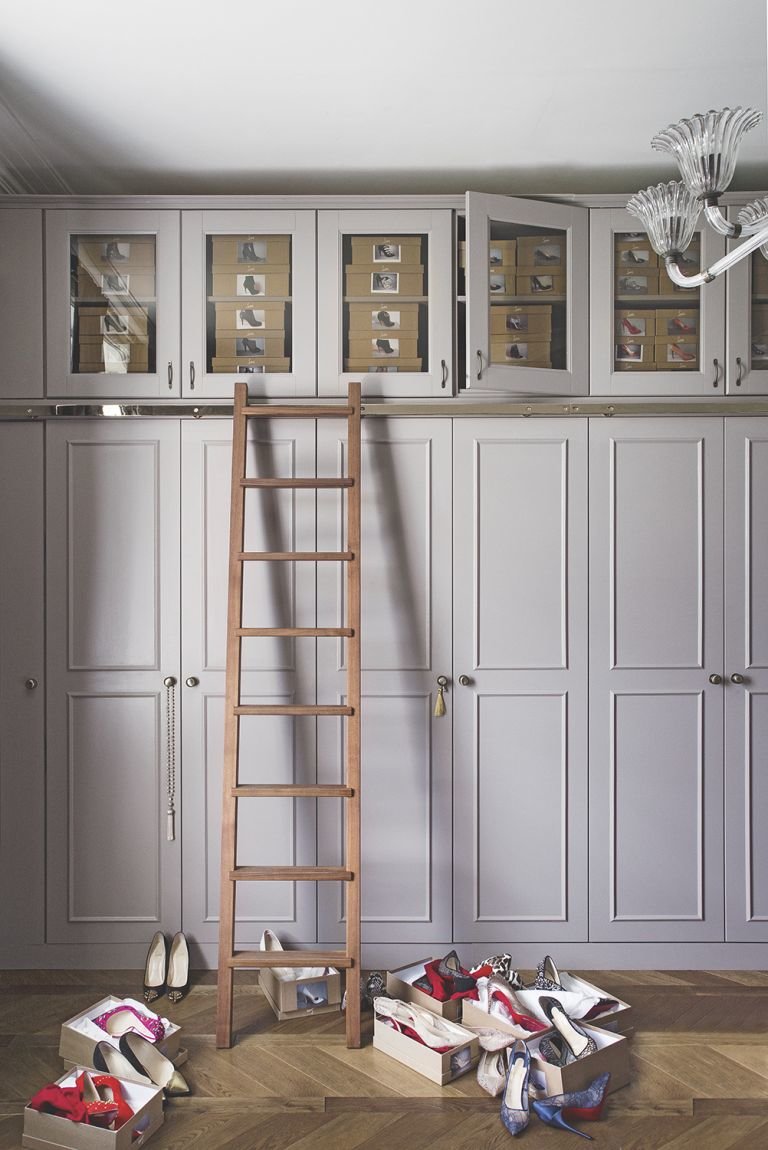 Take cupboards as high as they'll go in order to make the most of every inch of space. For bespoke wardrobes like this, try Cue & Co. The woodwork is painted in SC690 eggshell, by Papers & Paints.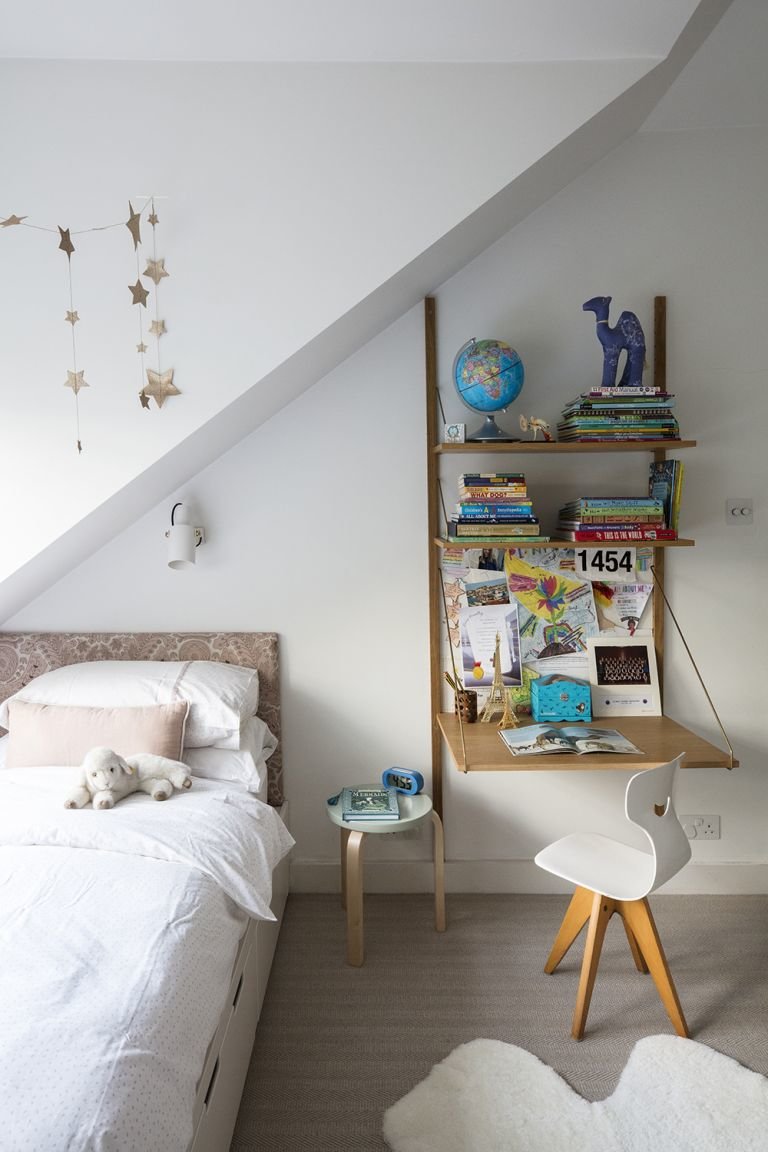 This simple yet stylish kids bedroom features a small desk with attached shelves. It's a neat idea, particularly for a rental property, where you can't build in an extensive system. String Furniture systems are modular, so can be added to or reconfigured as and when your needs change.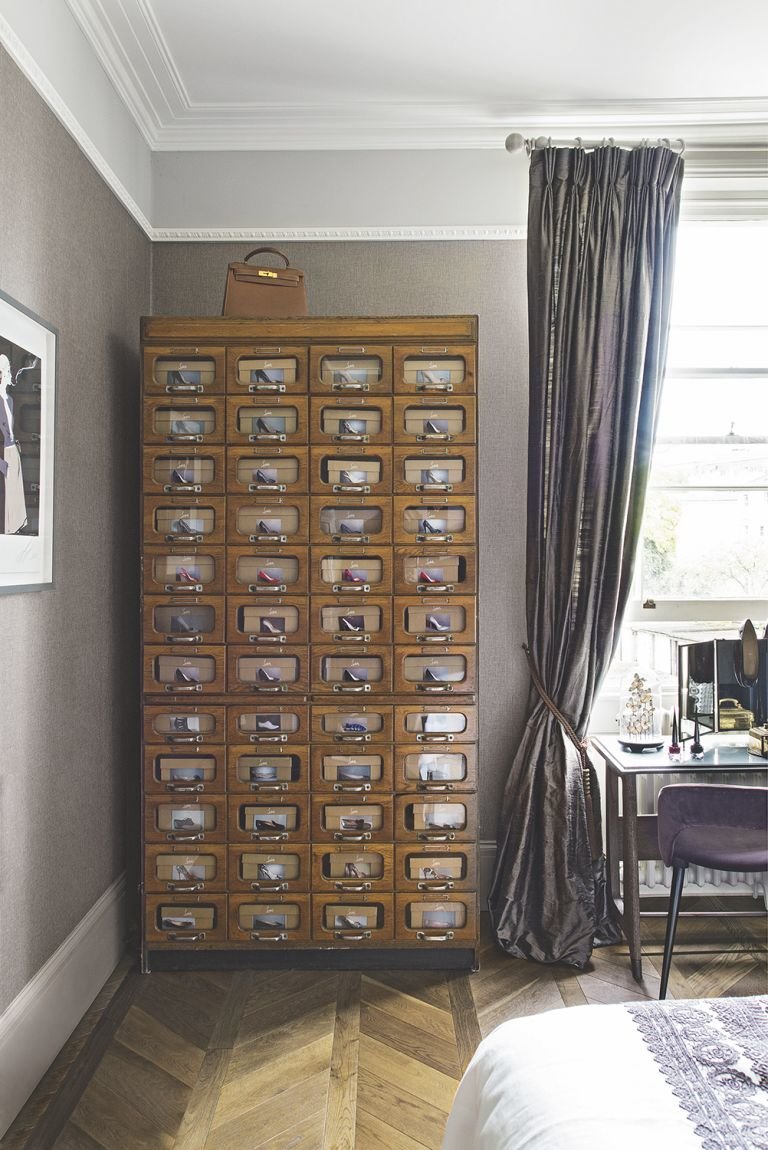 One for the Carrie Bradshaws out there... Shoes can be one of the biggest storage challenges in a small bedroom. This vintage cabinet is a stylish solution - each neat drawer is the perfect size for a shoebox. Find similar at Retrouvius.


DECORATIVE WHIMSY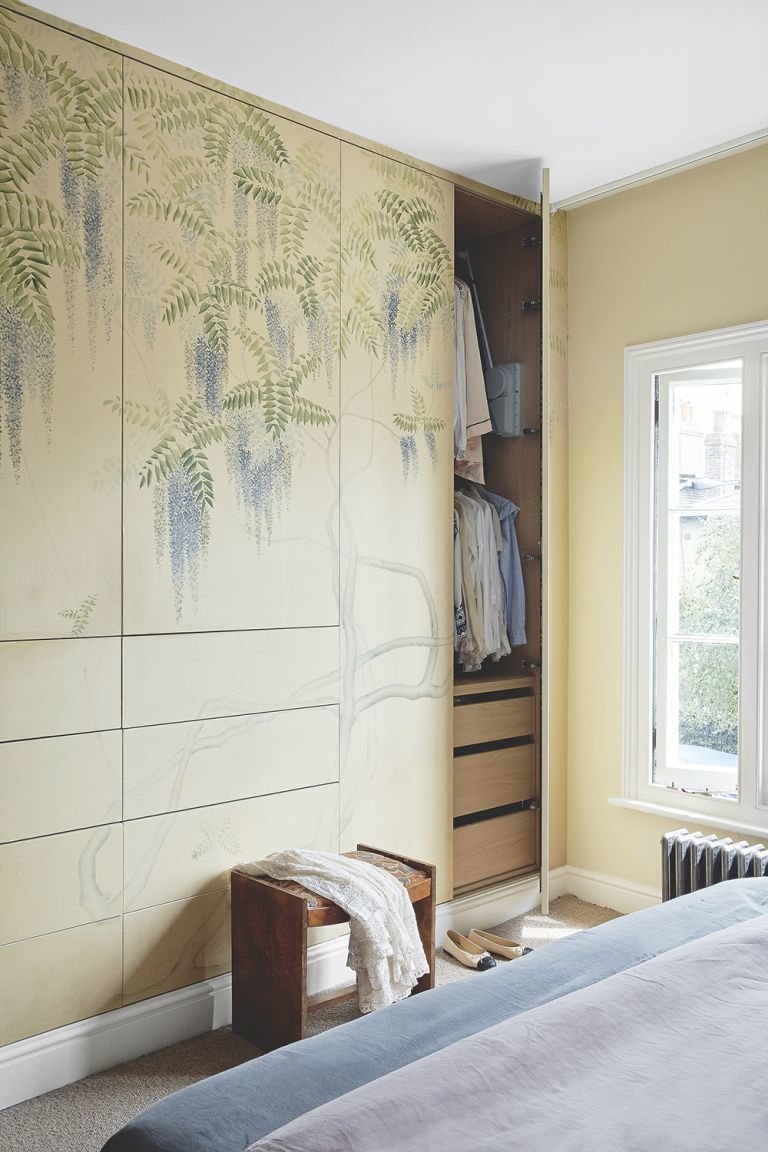 Wisteria growing languorously over the front of the house was one of the first thing homeowners Alex and Eloise liked about the Georgian property in east London, so they chose a hand-painted wallpaper by de Gournay to add charm to this space.