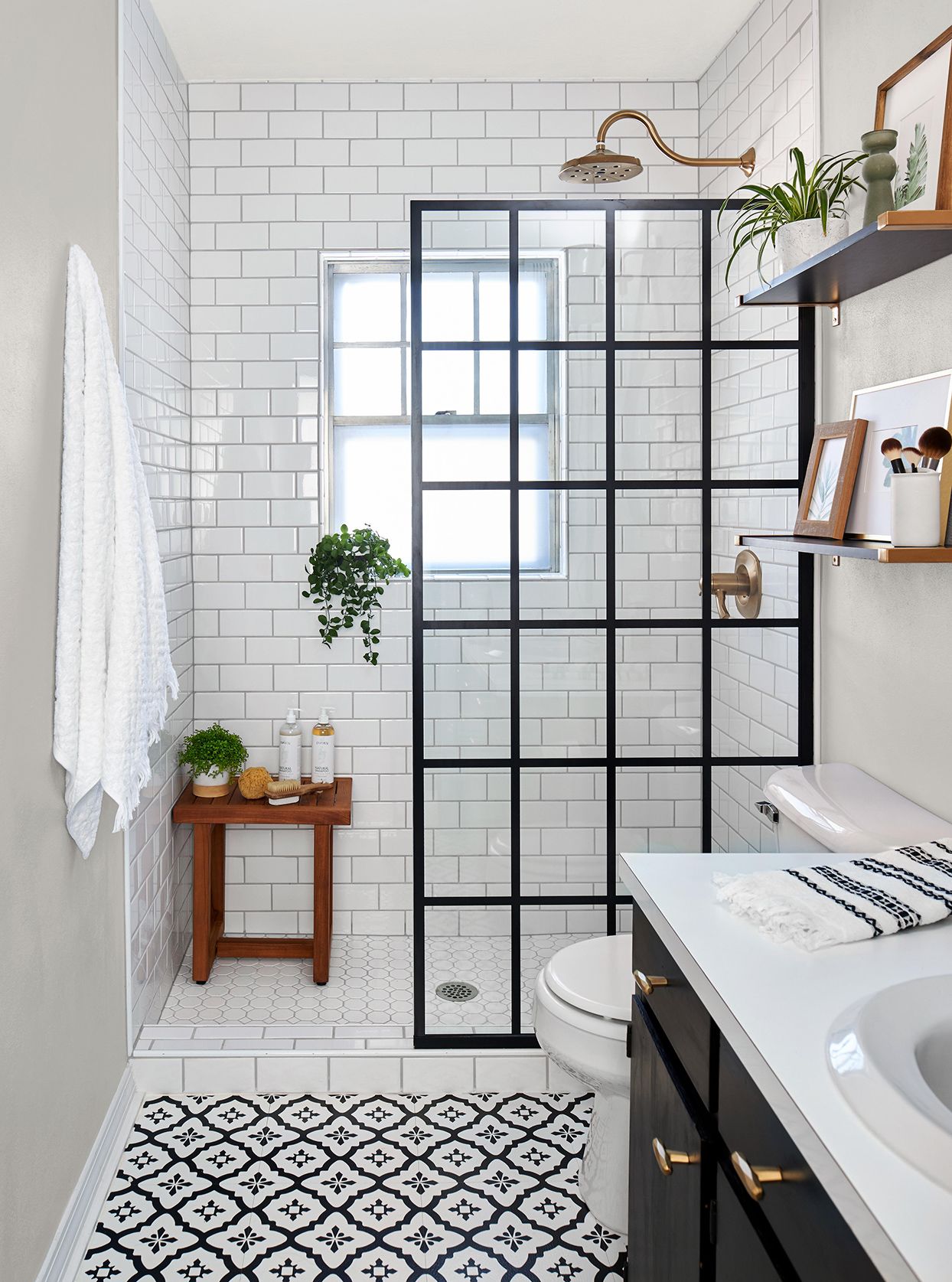 Shower Storage Stool

In walk-in showers that lack built-in storage niches, a simple stool can hold the necessary bath products within reach. Choose a durable material such as teak, which resists water and mold growth. Tuck the stool into one corner to ensure it doesn't take up too much standing room.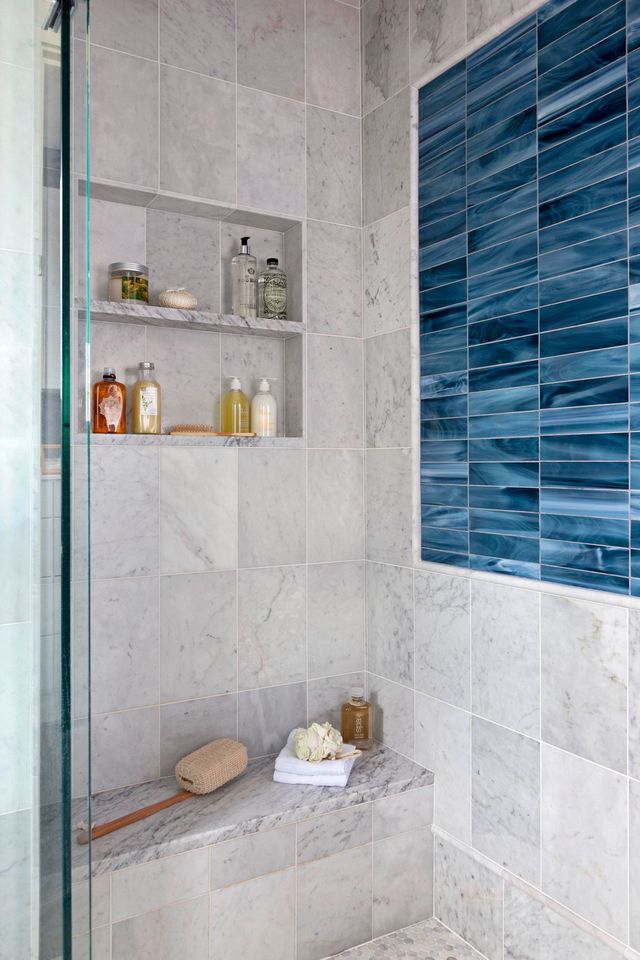 Marble Shower Bench

Minimize visual clutter with a walk-in shower seat that treads softly into view. This marble-tile bench, handily set beneath a pair of toiletry niches, takes a back seat to vivid blue tiles inset in the adjacent wall. A solid marble top distinguishes the bench from the like-color tiled backdrop.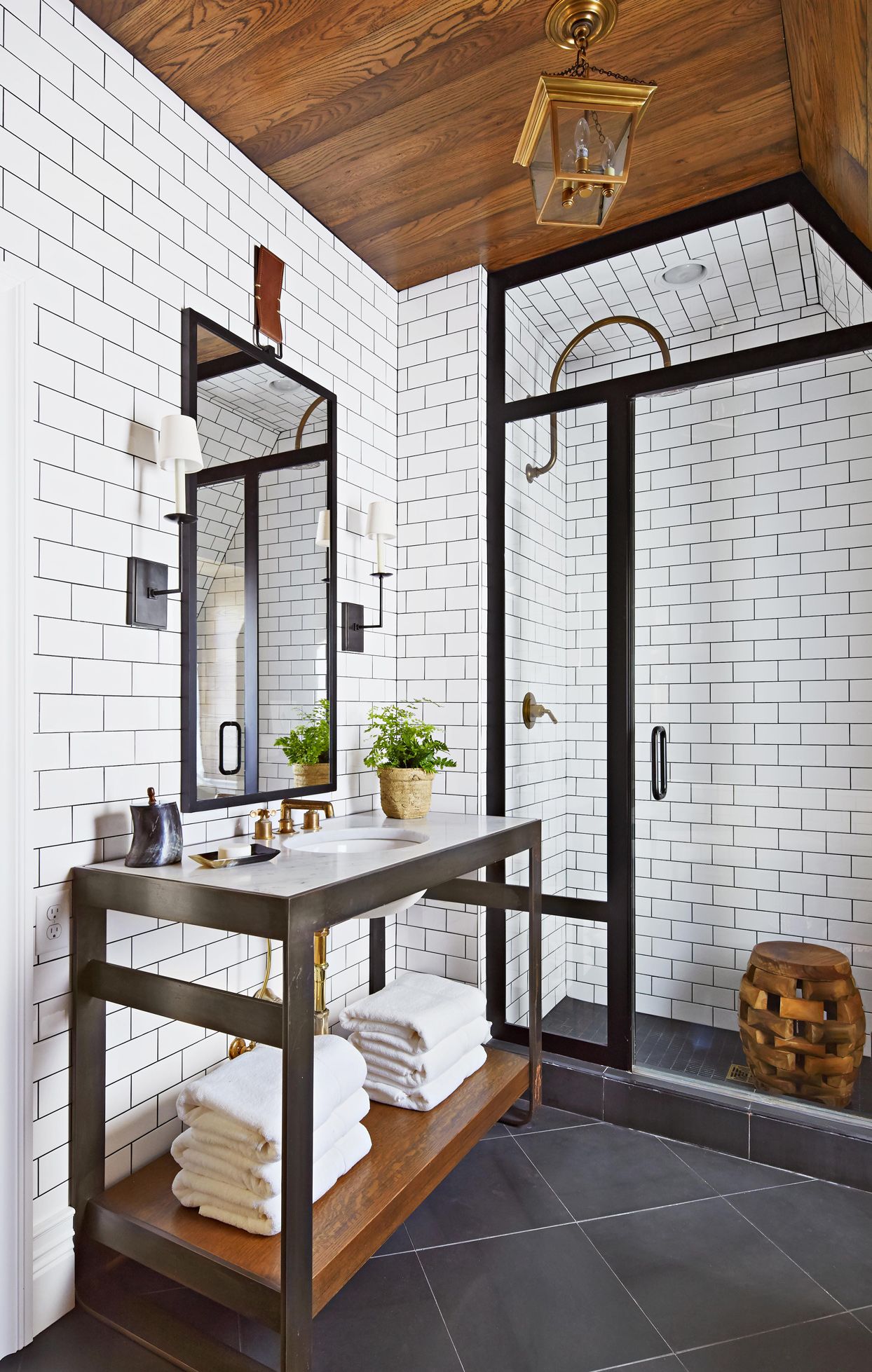 Wood Walk-In Shower Seating

Repeating materials ties walk-in shower seating into the rest of the bathroom. This wood stool repeats the finish on the wood-paneled ceiling and vanity shelf. The wood's texture and warmth stand out against subway-tiled walls and slate floors.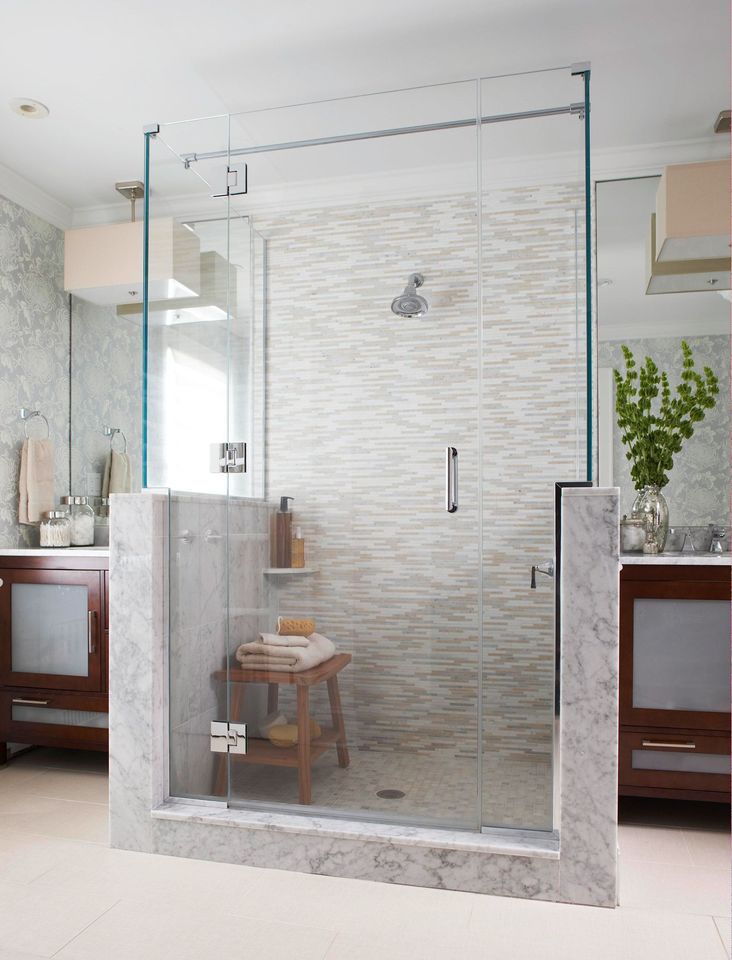 Practical Shower Seating

With only a small corner shelf as a holding area, this walk-in shower benefits from the addition of a teak bench shower seat. Set near the shower's entry, the bench conveniently holds sponges and towels. It can also serve as a seat for relaxing amidst water streaming from the wall-mount showerhead.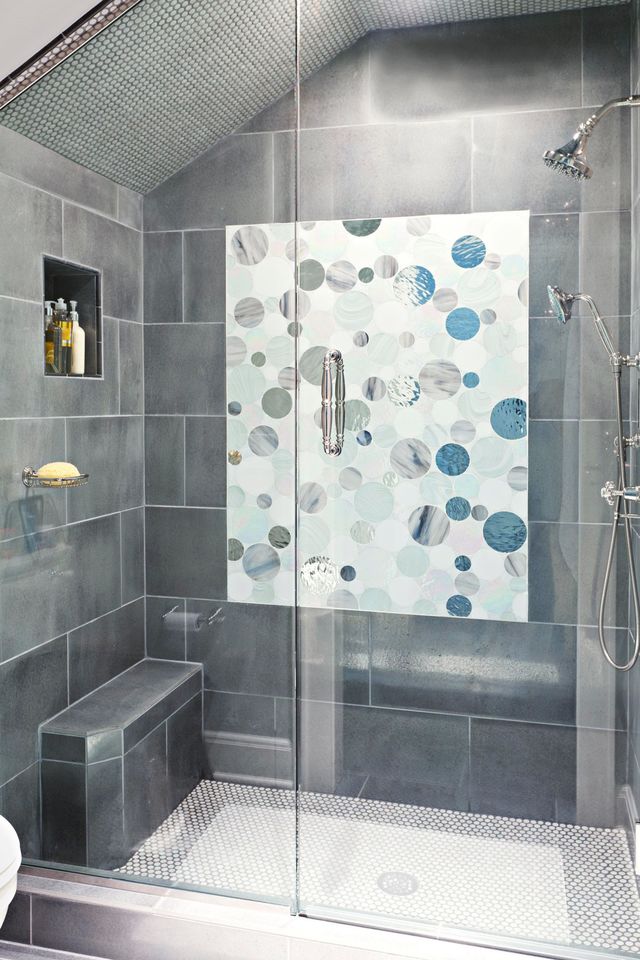 Sleek Walk-In Shower Seat

Fashion an eye-catching seat in your walk-in shower by opting for an unexpected profile accentuated with strategically positioned tiles. Shaped like an ottoman, this shower seat boasts slanted sides emphasized with wide vertical tiles and a band of narrower horizontal tiles. A solid slab of stone creates a seamless top for the seat.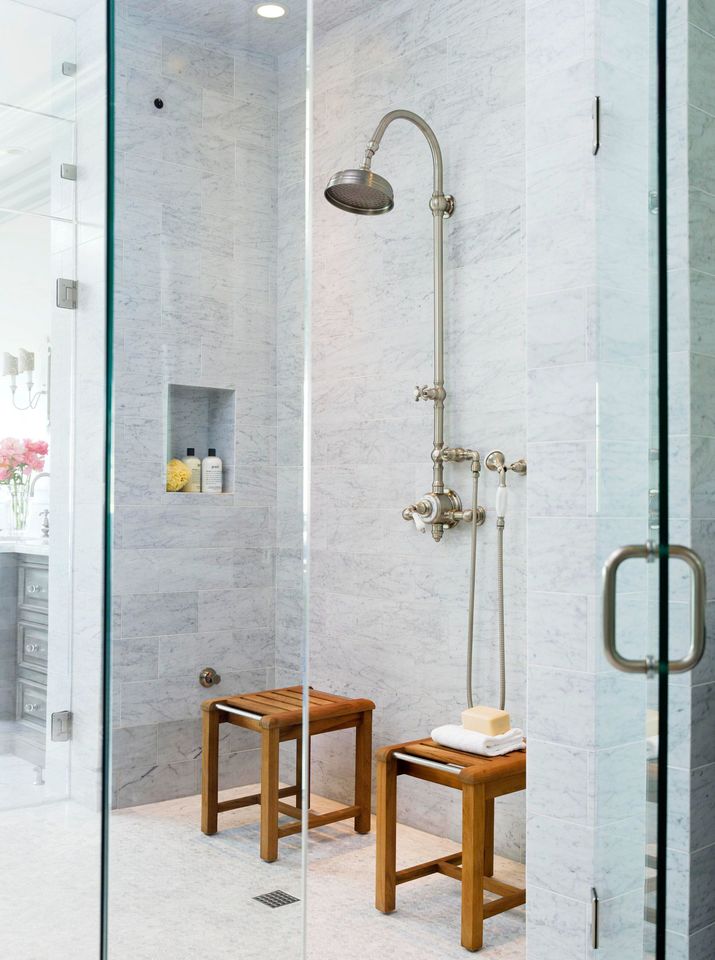 Portable Walk-In Shower Stools

Don't want to commit to a permanent seat? Move sturdy stools or benches into your walk-in shower as convenient catchalls for shower necessities and as seats that can be positioned beneath a showerhead's spray. Moisture-resistant materials, such as teak, bamboo, plastic, and resin, will endure through years of showering.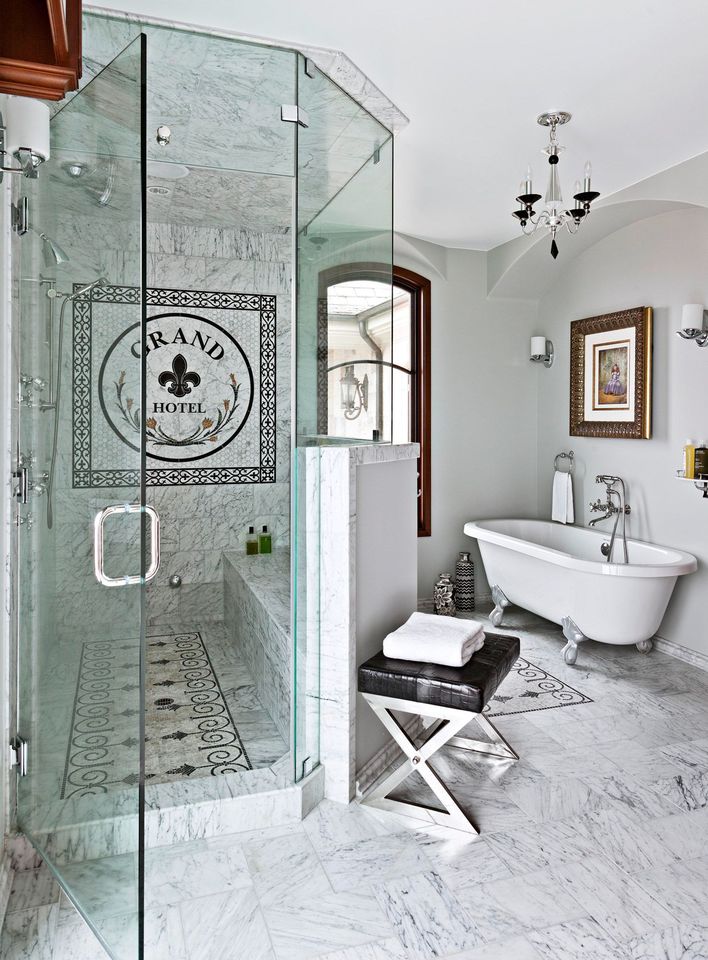 Walk-In Shower Seating Design

Think outside the box when including a seat in your walk-in shower. This walk-in shower's glass-top knee wall curves outward to provide space inside the shower for a wide marble-clad bench. The partial wall also provides privacy for bench sitters enjoying water cascading from the showerhead mounted on the opposite wall.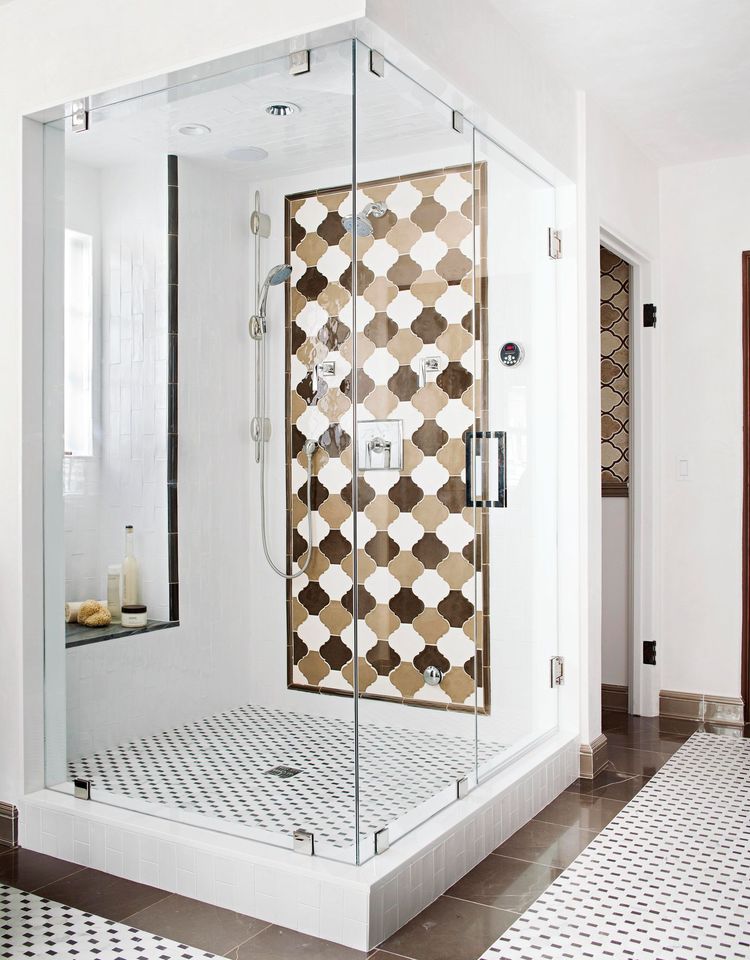 Shower Window Seat

Add a seat beneath a window so you can enjoy natural light, views, and, in this case, comfortable proximity to handheld sprays. This high-style walk-in shower houses a tiled window alcove that boasts a marble-capped seat. The material ties in with black accent tiles that pop on shower walls and floors.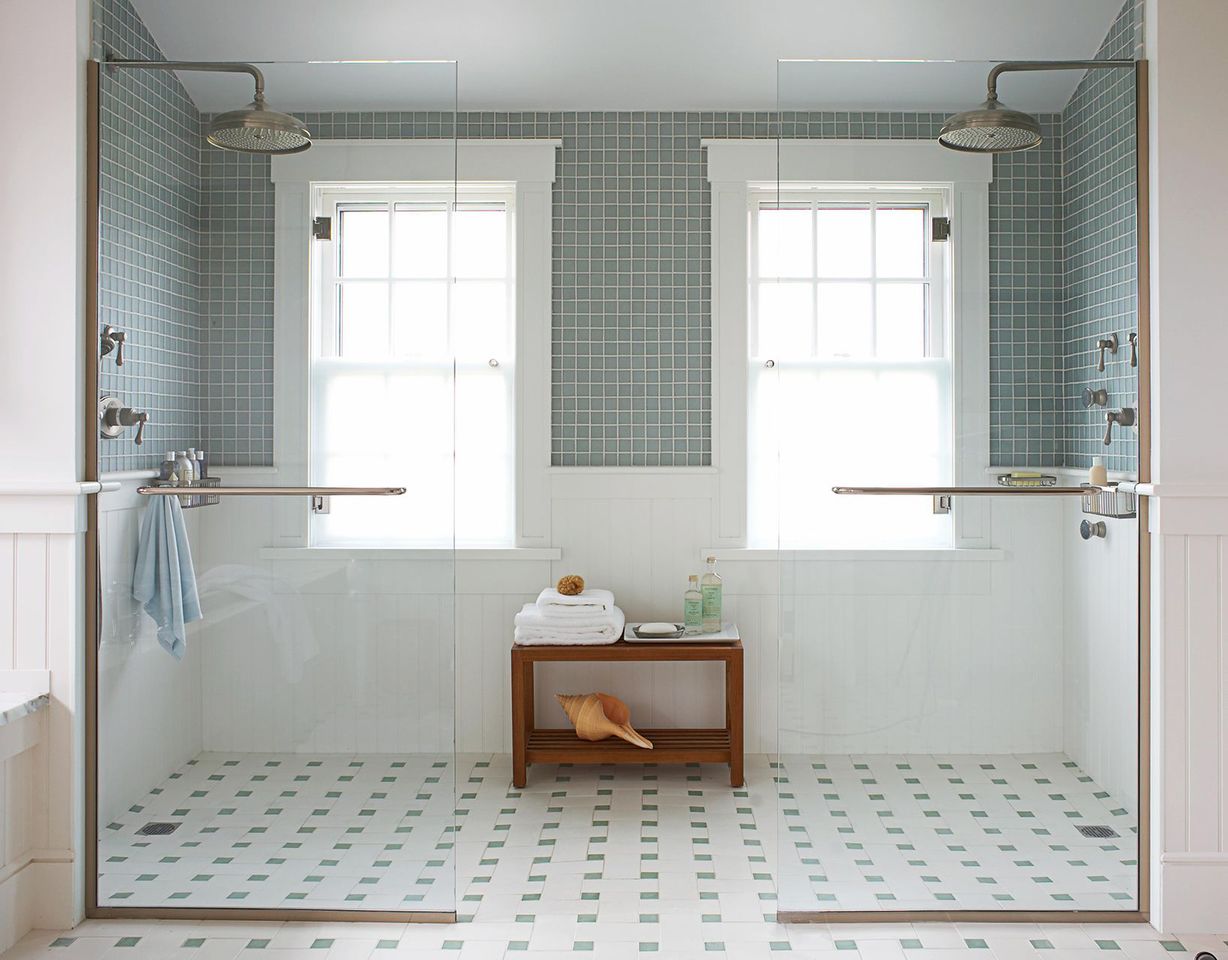 Two-Person Shower Seat

When you're opting for dual showerheads installed on opposing walls, center your shower seat on the connecting wall. This teak shower bench tucks beneath windows and holds towels, sponges, and toiletries. Equidistant between the two showerheads, the seating and storage area is accessible to both sides.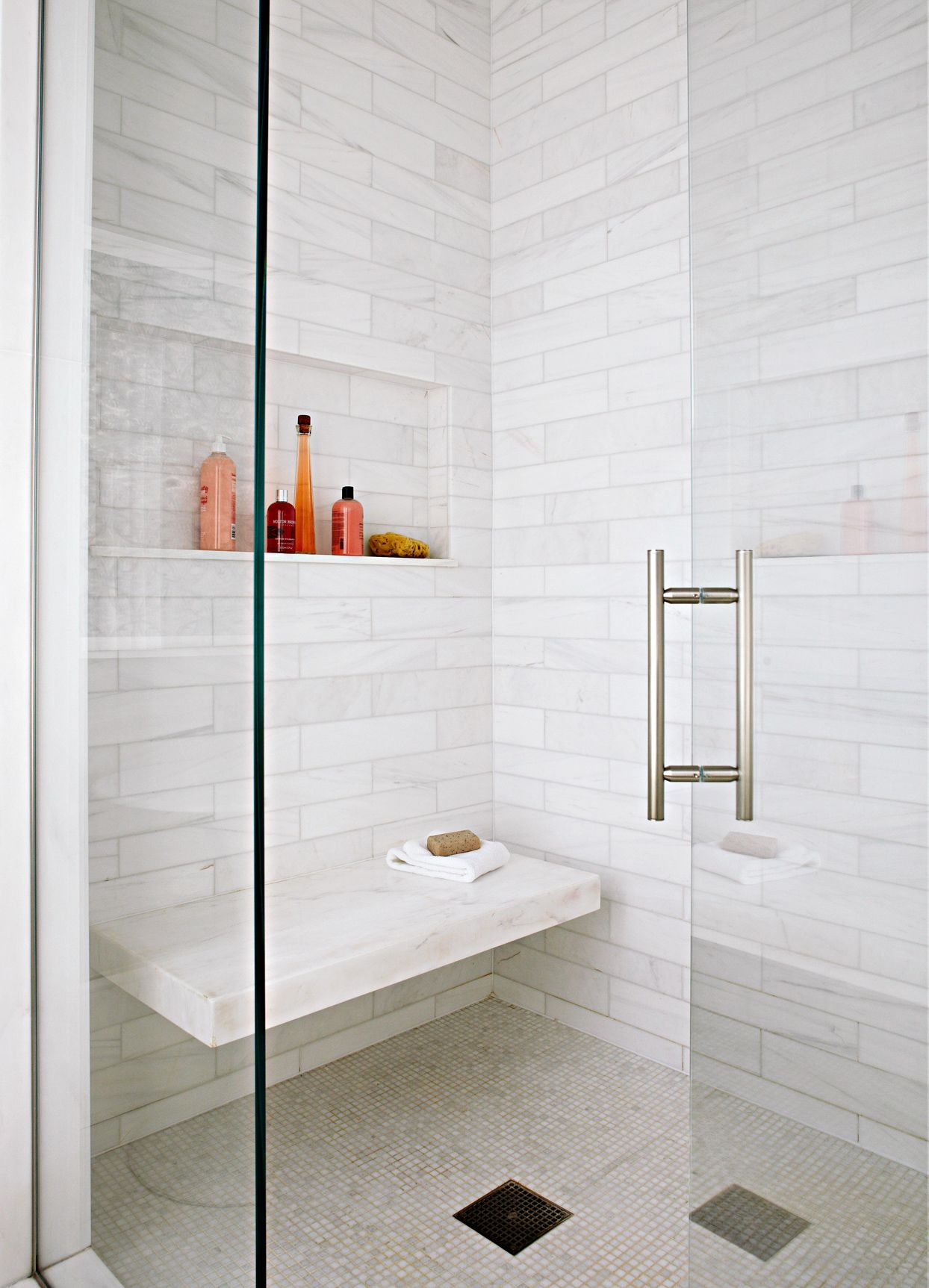 Floating Walk-In Shower Seat

Instead of installing a weighty shower bench in your walk-in shower, opt for a sleek floating seat that doesn't clutter up the interior. This design idea works particularly well for small walk-in showers. Appearing to seamlessly jut out from the rear shower wall, this thick marble ledge sits beneath a toiletry niche that mirrors the shower seat's horizontal silhouette.