Shea McGee wears many hats, including decorator, product designer, author, and reality television star. When she's not filming the hit Netflix series Dream Home Makeover (season three is currently in production) and designing furniture and accessories for the brand's ongoing collaboration with Target, she's busy project scheming in the Utah headquarters of Studio McGee. The decorator is known for her brilliant modern interior design approach, her clean look that is contemporary yet warm, and she's sharing some styling advice for how to apply her signature style to every room in the house.


LIVING ROOM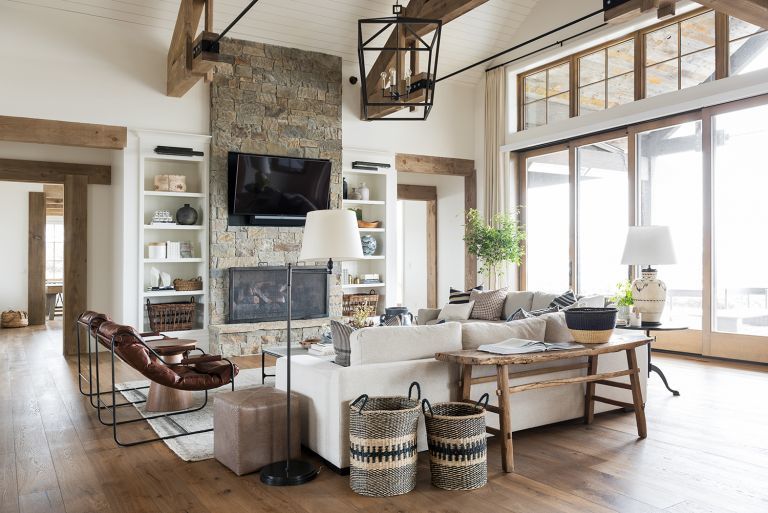 Shea's favorite living room idea is to bring personality by what she chooses to display. However, "when things are scattered everywhere it tends to feel messy," she says. "Built-ins or freestanding shelving provide an opportunity to group objects, such as framed family photos or personal travel mementos, in an organized way."

The designer also believes that every room needs at least one vintage piece, whether it be rugs, pillows, or accessories. "They add character and make a home feel unique." And fresh greenery goes a long way: McGee loves fiddle-leaf figs, rubber trees, olive trees, and maidenhair ferns.


KITCHEN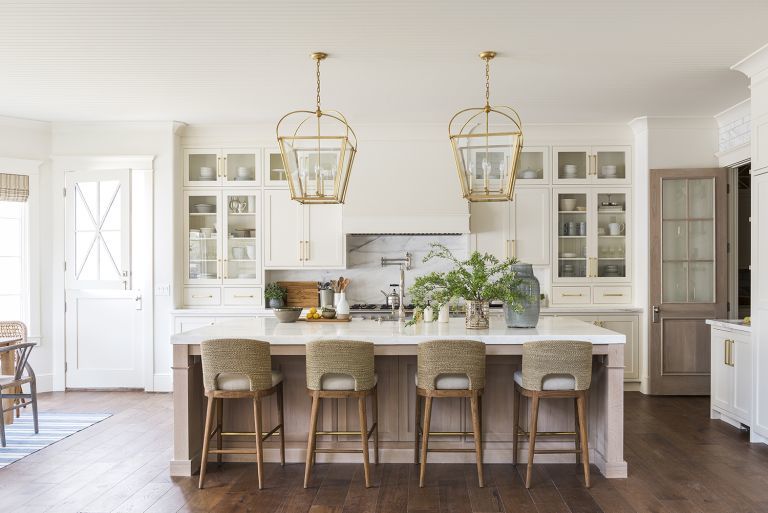 The kitchen is perhaps one of the toughest spaces to inject personality and warmth thanks to its sterile quality, and why we're always keen to hear more modern kitchen ideas. McGee's solution? Add organic texture through woven materials and natural woods. "I like displaying trays, leaning bread boards against the backsplash, and using a wooden bowl for fruit," she says. "It's also a good idea to corral objects into groupings. So instead of lining the entire countertop with items, try putting a crock of utensils, a spoon rest, and your salt and pepper by the stove, and then another collection of items could go on the island. And again, don't forget some vintage pieces."


BATHROOM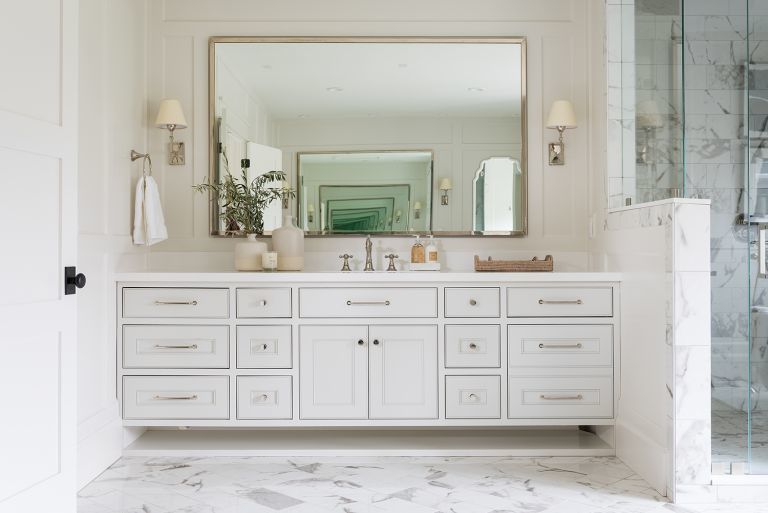 Like the kitchen, the bathroom is a functional space, and can often appear cold, especially if you're focussing on white bathroom ideas. Jars and canisters combine beauty and function, according to Shea. "You need to have items such as cotton balls and makeup brushes in the bathroom, so they might as well be stored in beautiful containers on the counter," she says. "I also love little dishes or a pretty bowl that can act as a drop zone for jewelry and other small items. And I always have a good bottle of hand soap and a nice hand towel."


BEDROOM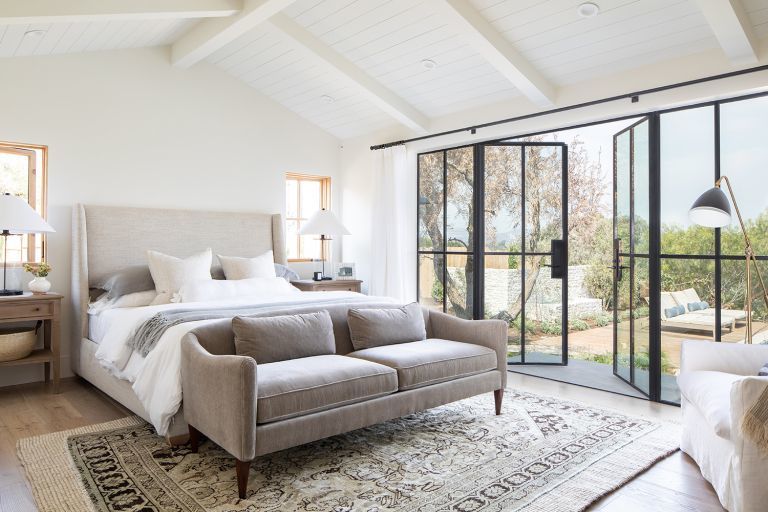 When it comes to the bedroom, it's all about creating ambience, which begins with beautiful bedroom lighting ideas. "You want to make sure you have enough accent lighting, so try a combination of floor and table lamps in addition to overhead fixtures," says McGee, who appreciates having several options to provide for more ambient lighting at night.

Aside from lighting, she says, "Candles add coziness and a nice scent, which helps create an experience. I also like having pretty stacked boxes around because they are good for holding anything, even phone chargers."


Paint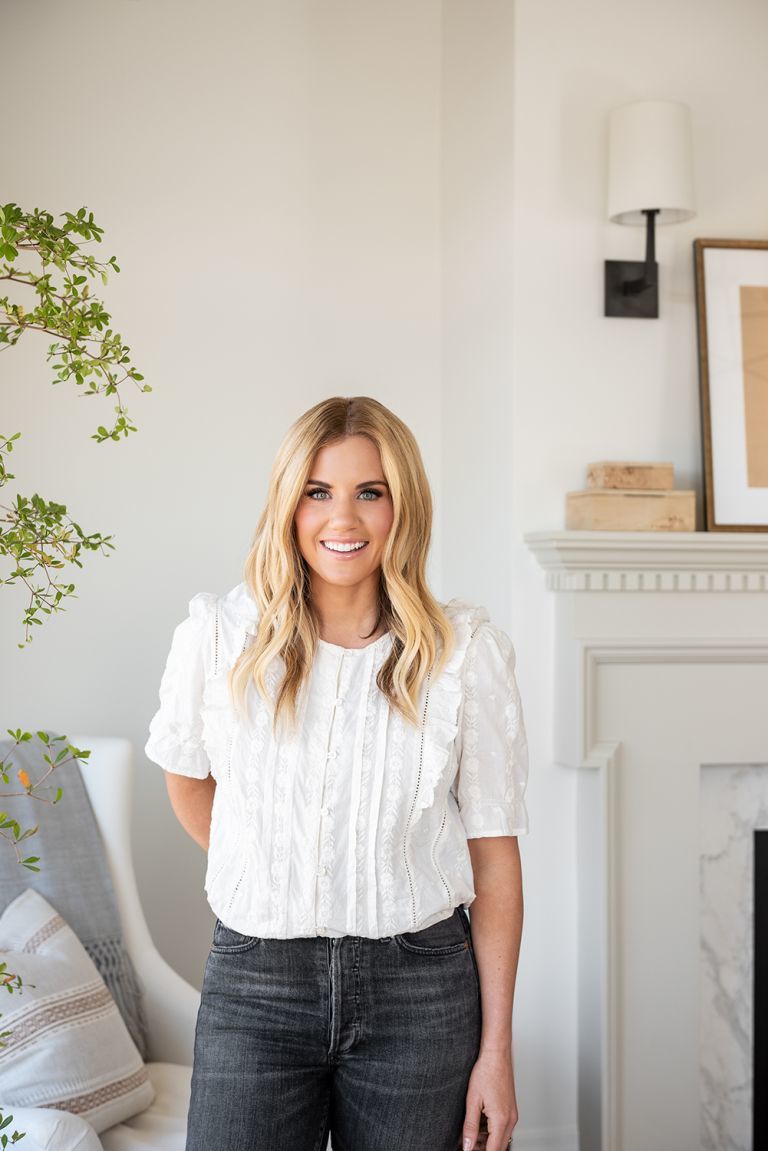 Paint is one of the most important elements of a room, and anyone who has watched Shea's Netflix series knows that she's a big proponent of a fresh coat of one of the best white paints for interior walls. "The sun bounces off it in a beautiful way, and it provides a clean backdrop for layering any style," she says. But what shade is the right shade?

According to Shea, true, crisp whites are best in contemporary homes, while whites with cream undertones are more traditional. "If I'm going to put four samples on the wall, I'd start with Benjamin Moore's White Dove, Swiss Coffee, and Simply White, and Alabaster by Sherwin-Williams. Just be sure to look at the samples throughout the day as the color can really change."

Other go-to paint shades include Benjamin Moore's Natural Cream ("a putty tone that pairs well with whites") and Peppercorn ("a moody color that can look charcoal, blue, or soft black depending on the light") by Sherwin-Williams. "When I go for a darker shade, it's in a powder room, office, or guest bedroom."