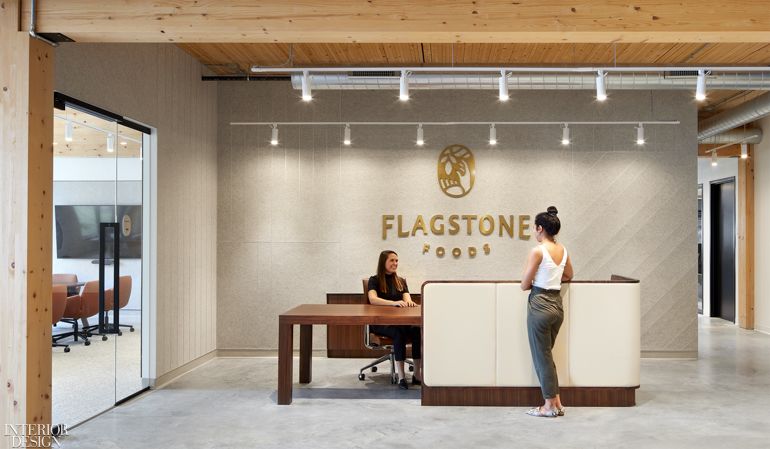 The reception area of the Flagstone Foods headquarters.

Consider the walnut. Grown on trees in hot climates, picked by some to be enjoyed by others, its tough shell gives way to a softer, strikingly different interior. Betsy Vohs, founder and CEO of the multidisciplinary Studio BV translated these treenut tenets into her team's design for the head office of Flagstone Foods in Minneapolis, Minnesota, which sources and produces trailmix for private label brands. "Warm, textural, clean, and soft in a way that's creamy," is how Vohs describes the material and color palette for the company's headquarters, which features wood accents and earthy hues. A deep blue accents the walls and furnishings in various work zones while the industrial strength kitchens, designed with hospitality sensibilities, offer a modern touch. The space also enables clients to take part in the creation of mixes-a reflection of the Flagstone Food ethos that appreciation grows goodness.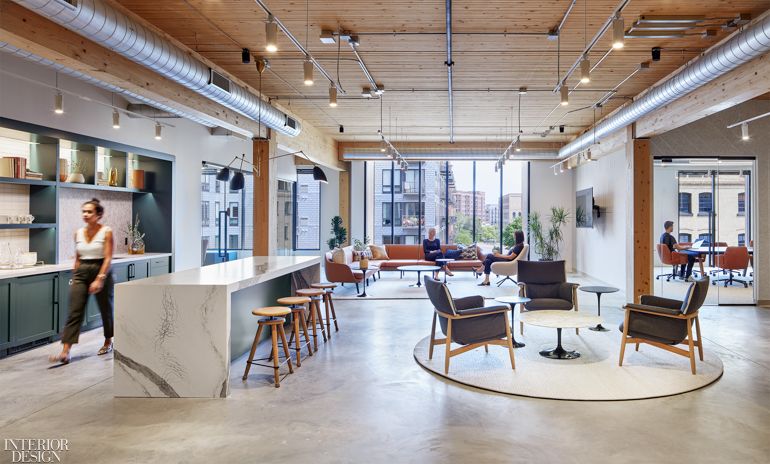 Open spaces, meeting rooms, and personal offices enable employees to work in a way most productive for them. Photography by Corey Gaffer.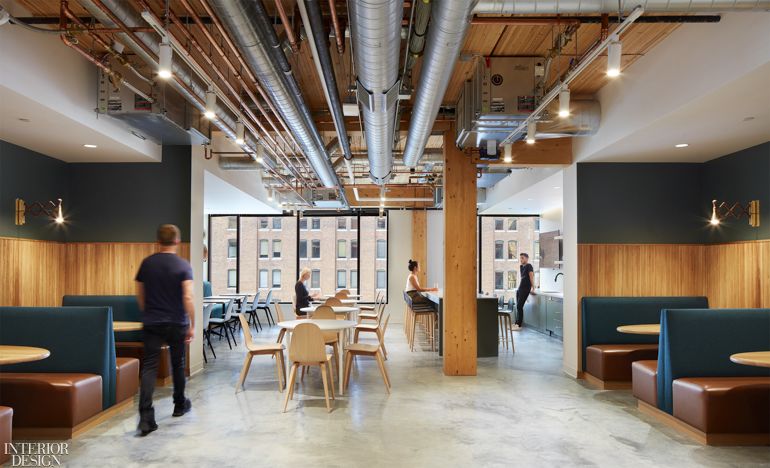 Café seating. Photography by Corey Gaffer.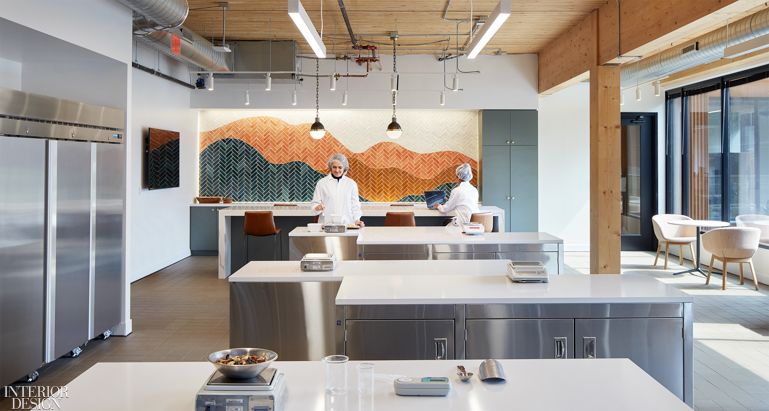 The tile mural in the test kitchen is inspired by the mist and mountains of South America. Photography by Corey Gaffer.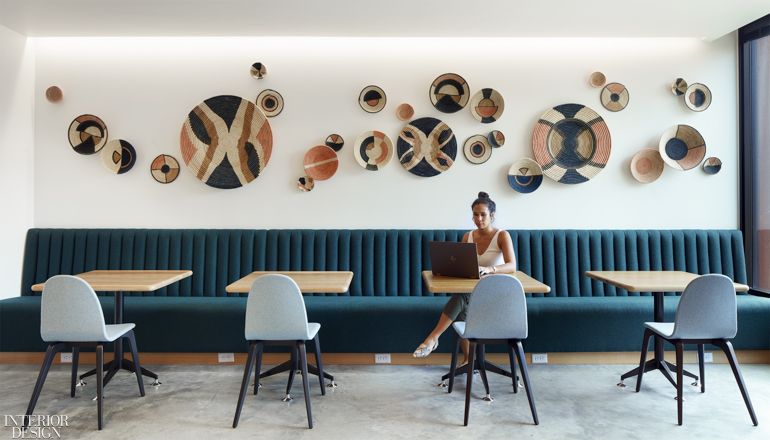 An art installation in the café made from woven baskets used to gather treenuts. Photography by Corey Gaffer.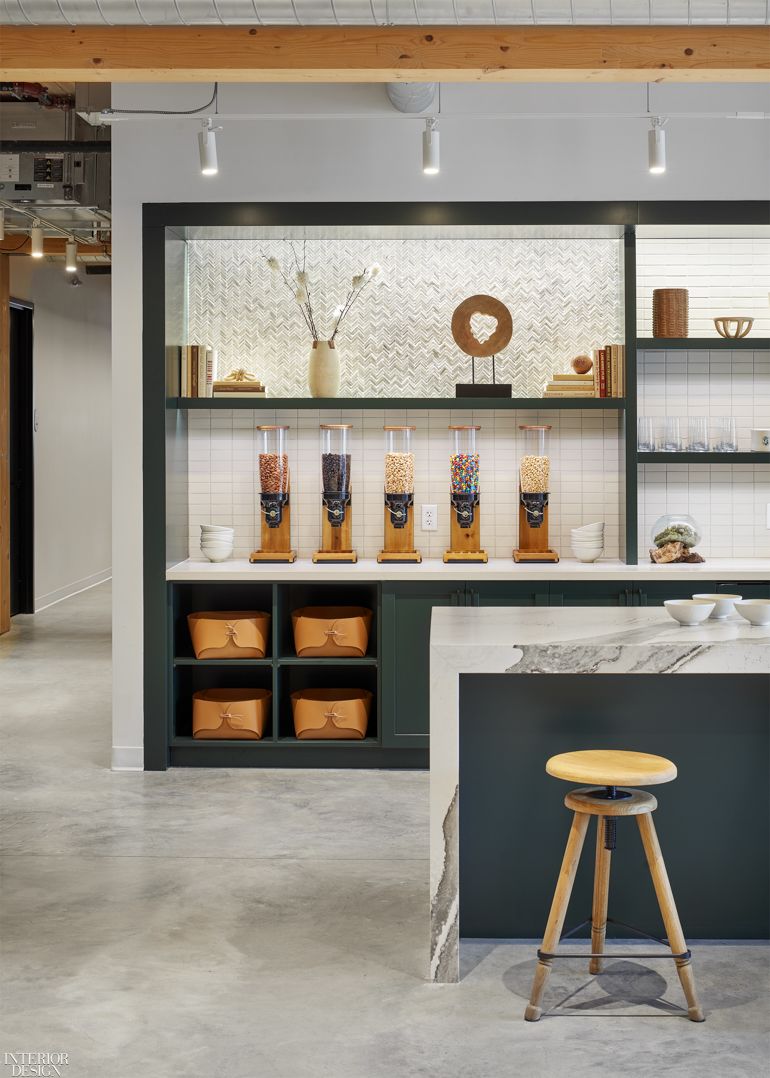 A limited color palette allowed Vohs to lean into and play up a variety of textures. Photography by Corey Gaffer.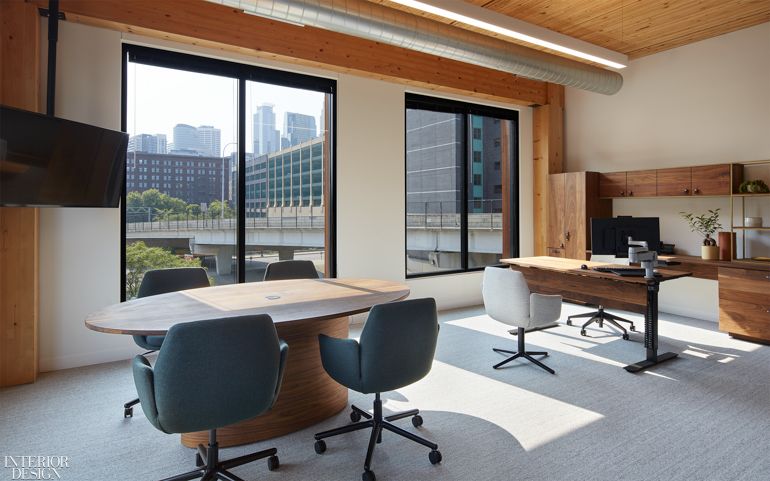 A private office with city views. Photography by Corey Gaffer.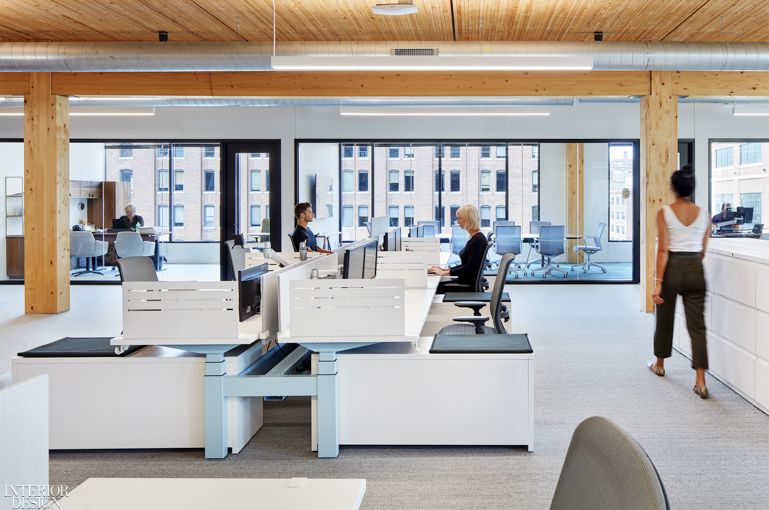 Local to Minneapolis, Studio BV worked closely with Haworth for custom furniture systems. Photography by Corey Gaffer.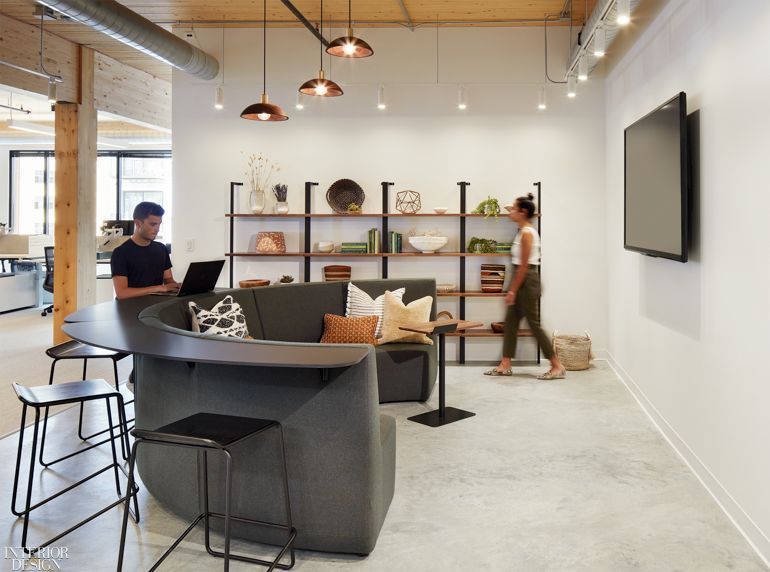 A collaborative gathering space. Photography by Corey Gaffer.