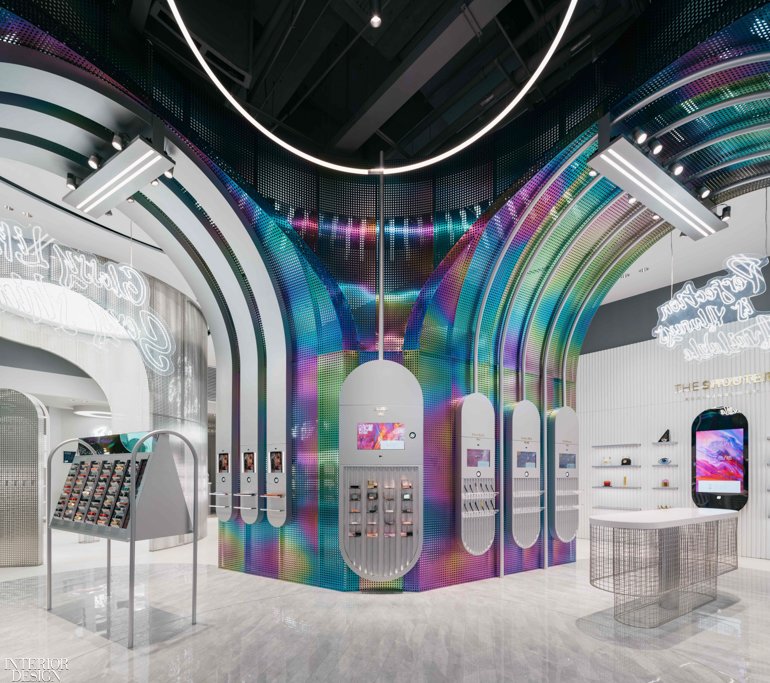 With two layers of light-catching perforated steel panels, walking beneath the cathedral-style centerpiece is akin to being immersed in a colorful wave. Photography by Wen Studio.

Lisa Yu, CEO and founder of B+Tube cosmetics company, wanted to translate that freedom of expression into B+Tube's new store in Changsha, China, and partnered with Shanghai-based Dutch retail design agency Storeage to create an immersive beauty environment.

Iridescent perforated steel panels define the cathedral-like structure at the store's center, mediating the flow of foot-traffic. En route there, visitors encounter themed passageways organized by product, each signified with neon quotes that lead designer Li Kang says are about "showing an attitude." Focusing on AI driven interactions, each section also is equipped with technology enabling customers to watch tutorials and create their own social media videos using the store's design as a vibrant backdrop.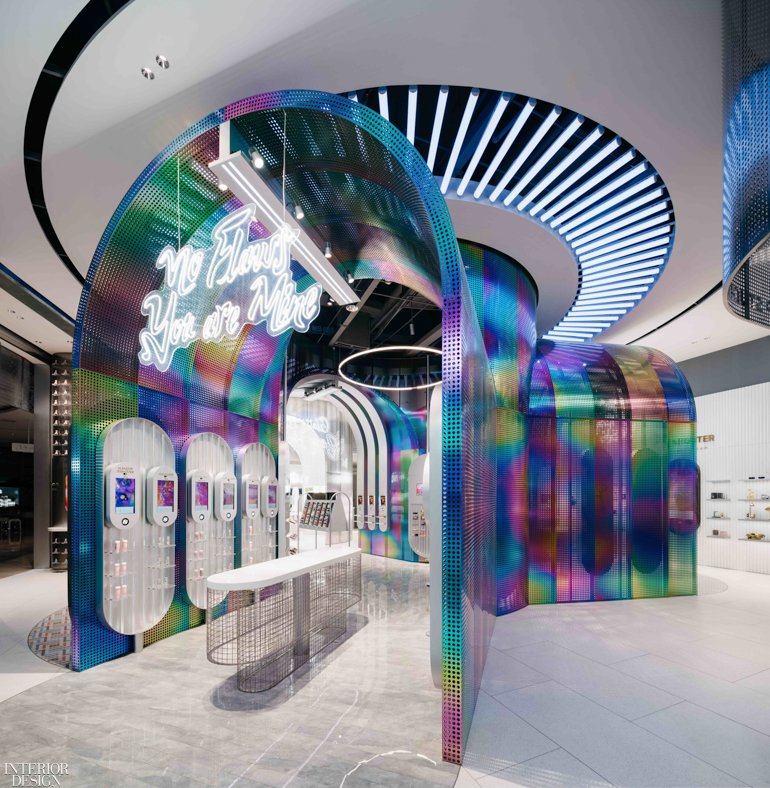 Li Kang cites graphics from the video game, Cyberpunk 2077, as an aesthetic inspiration, which also is familiar to teens. Photography by Wen Studio.




A muted, laboratory-like area offers a contrast to the colorful central structure, featuring brushed metal and white Corian-a visual allusion to the research B+Tube puts into creating their products. Photography by Wen Studio.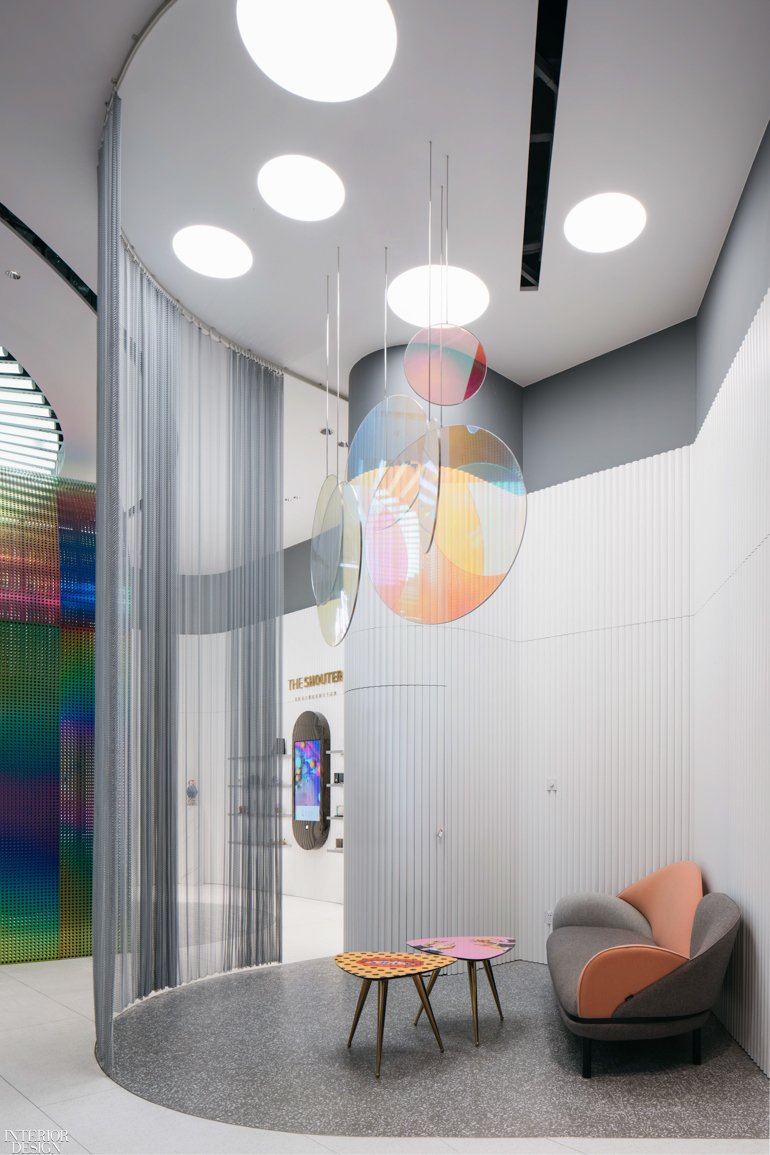 A private room along the perimeter for beauty consultations. Photography by Wen Studio.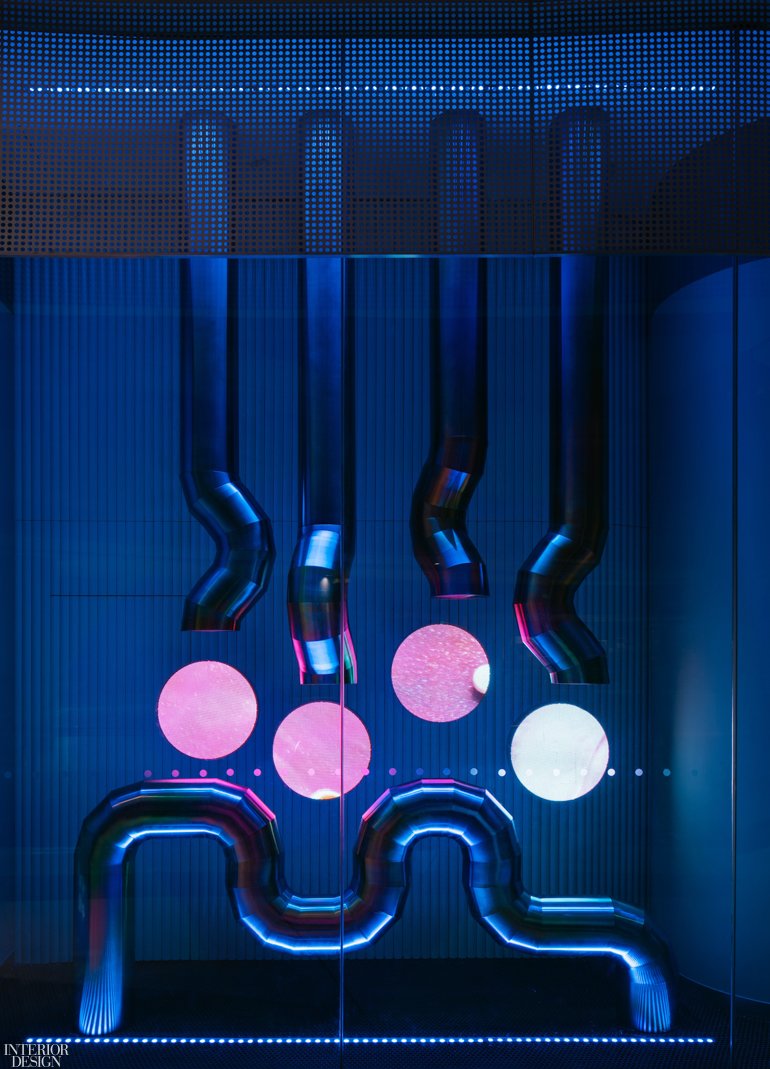 A window display with circular digital screens and reflective metal tubes. Photography by Wen Studio.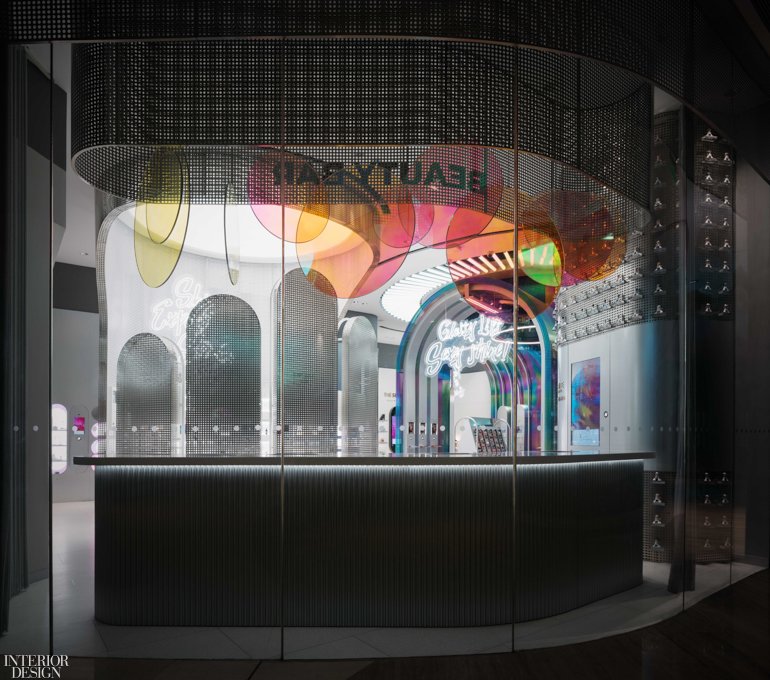 The view into B+Tube's store from within the halls of the Mall of Splendor shopping center in Changsha, China. Photography by Wen Studio.