Inspired by the concept of adding additional rooftop living quarters to the top of urban high rises, Hotel Daniel's owner Florian Weitzer cleverly orchestrated the placement of the LoftCube on the roof of his centrally located Graz hotel.

Designed and installed by Berlin-based architect and furniture designer Werner Aisslinger, the prefab LoftCube was created off-site and installed on the recently renovated hotel's rooftop with a crane.

Now, this streamlined and stylish private suite is available to rent through Boutique Homes.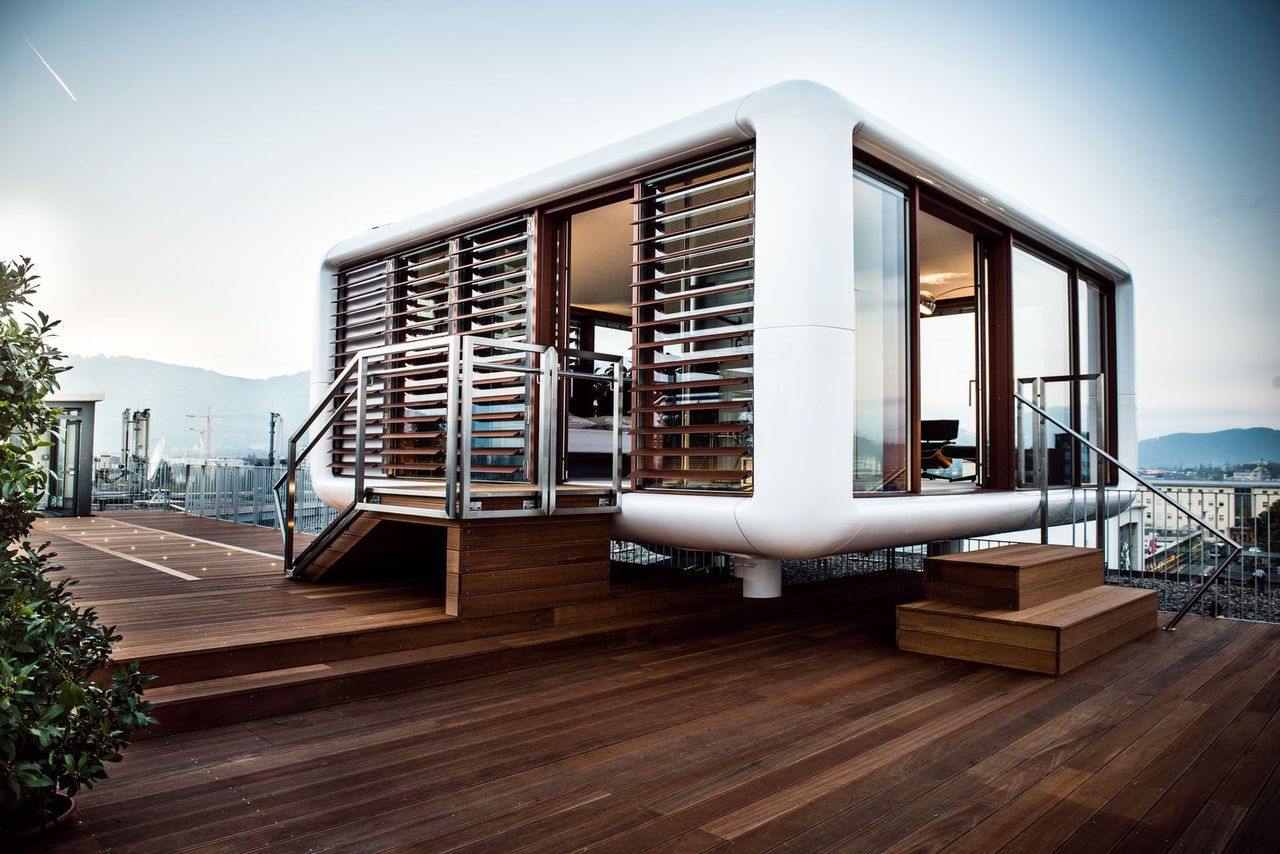 Named the "highest suite in town," the self-contained cube is lined with a white exterior that's been molded into a soft organic form. It's nestled neatly into the wood decking of the hotel's sprawling rooftop terrace.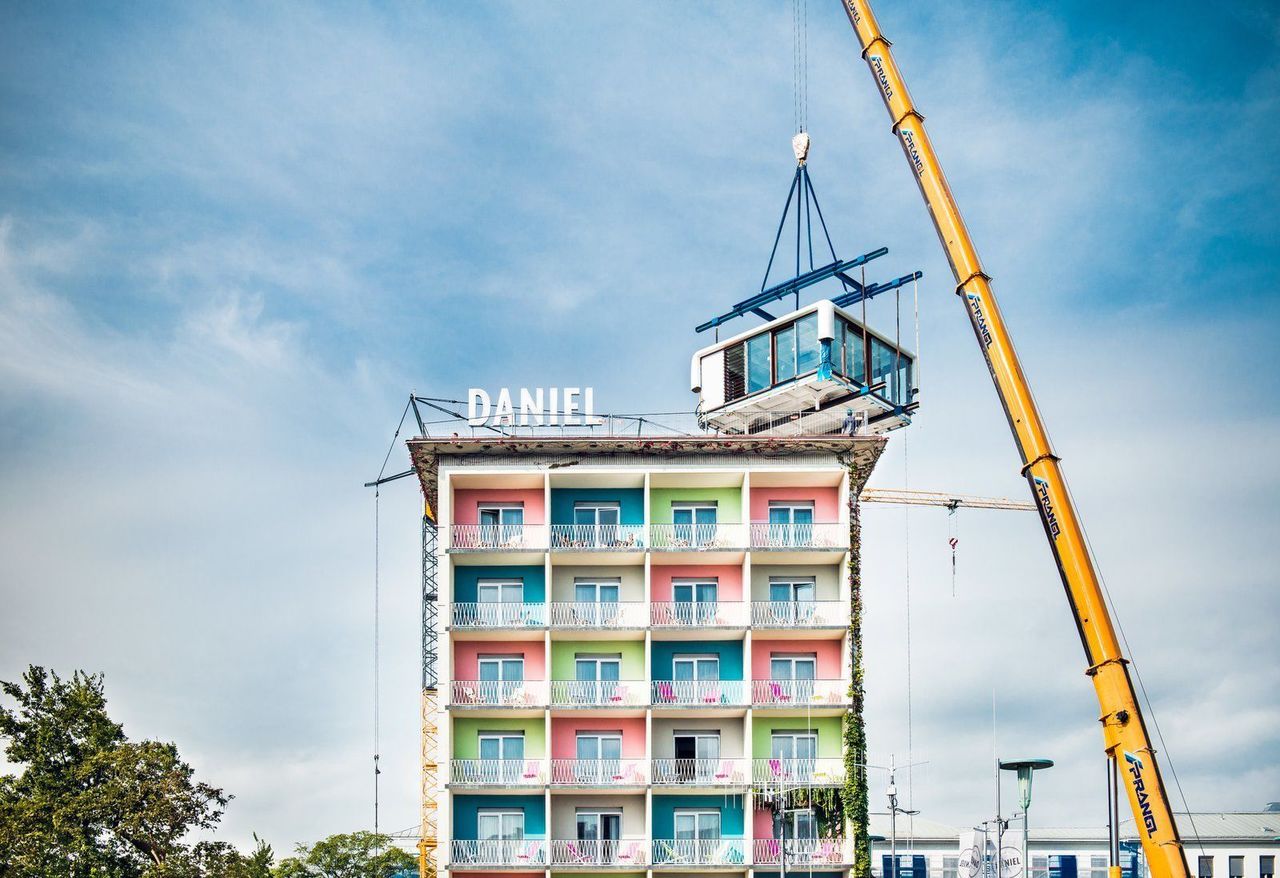 The 473-square-foot suite features sweeping panoramic views of the city, including the iconic Graz clock tower and Schloss Eggenberg.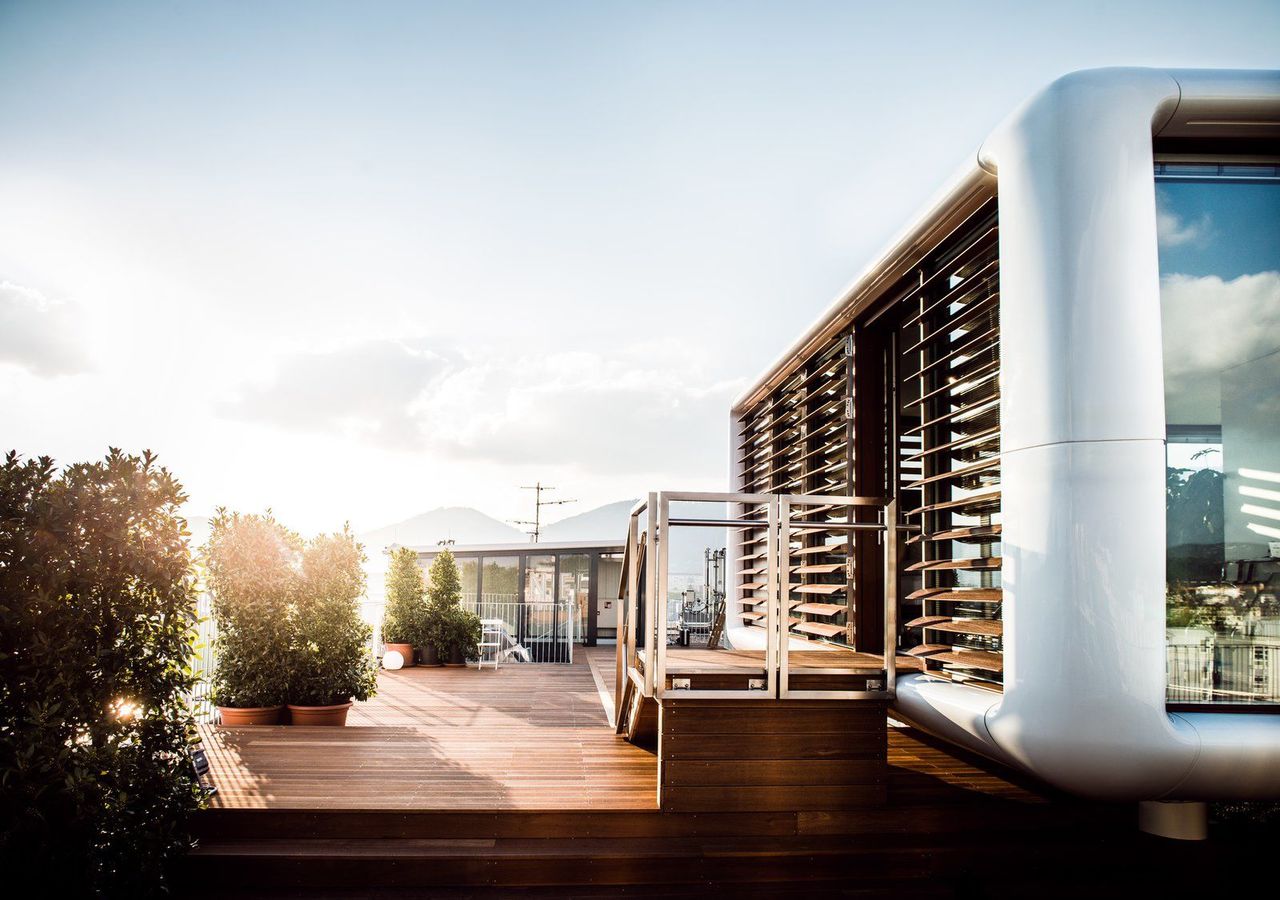 The interiors of the cube are brightly lit with ample natural lighting that streams in on all sides, thanks to floor-to-ceiling windows.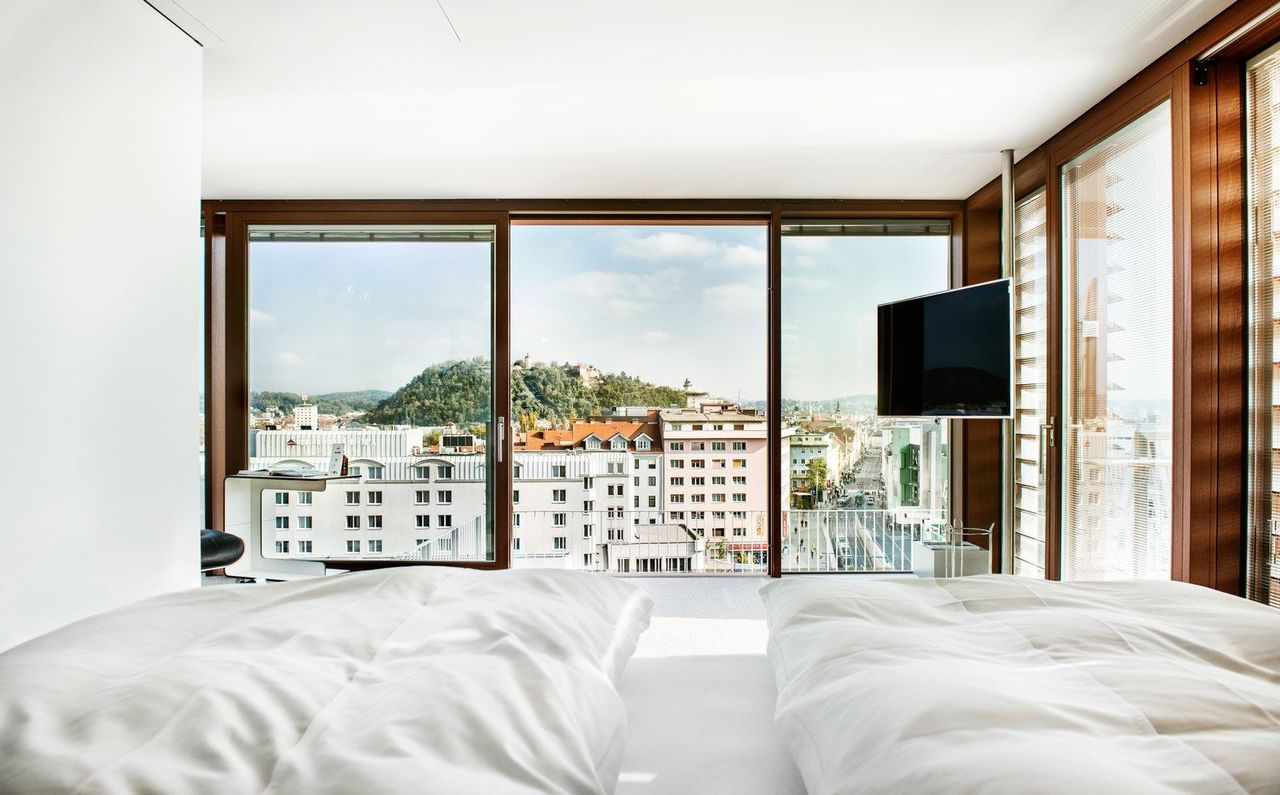 Bespoke furnishings emphasize the cube's understated sense of luxury.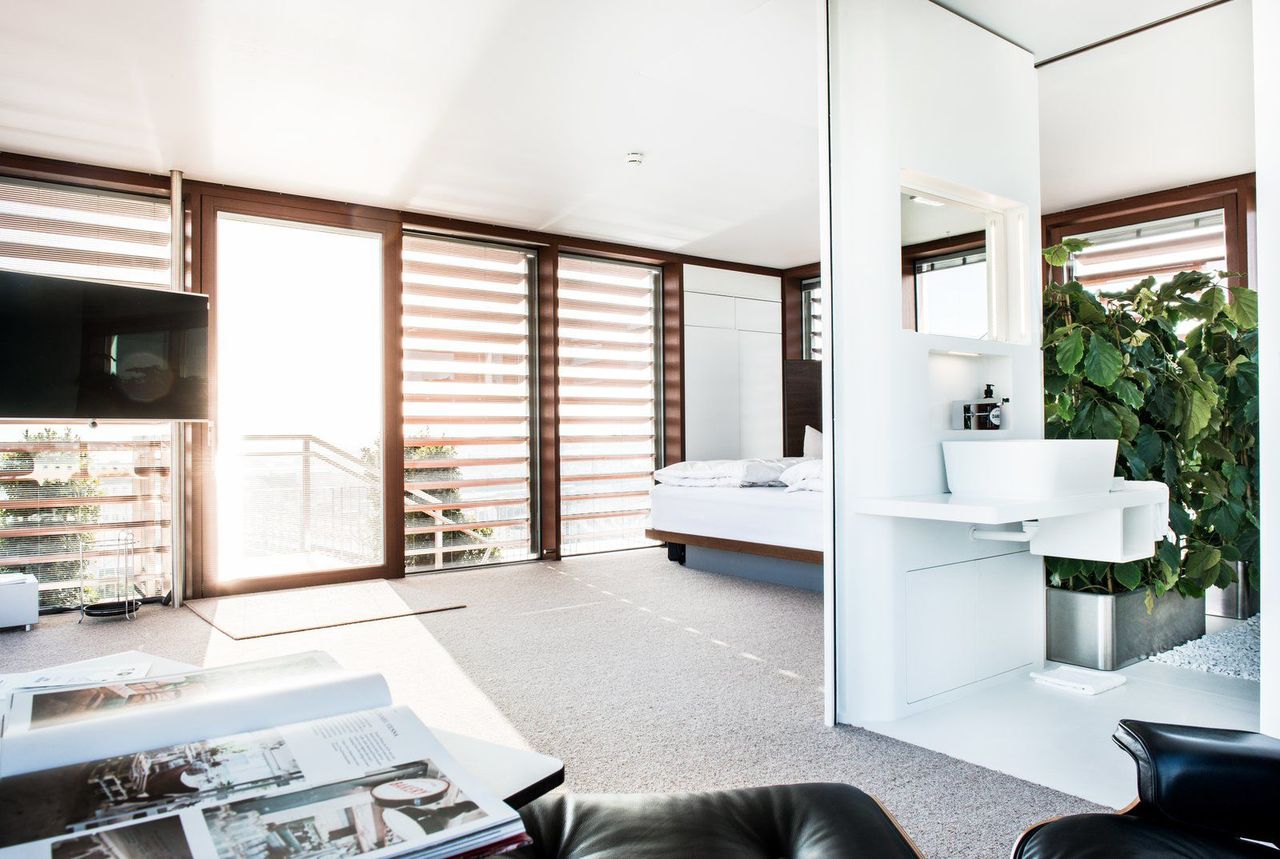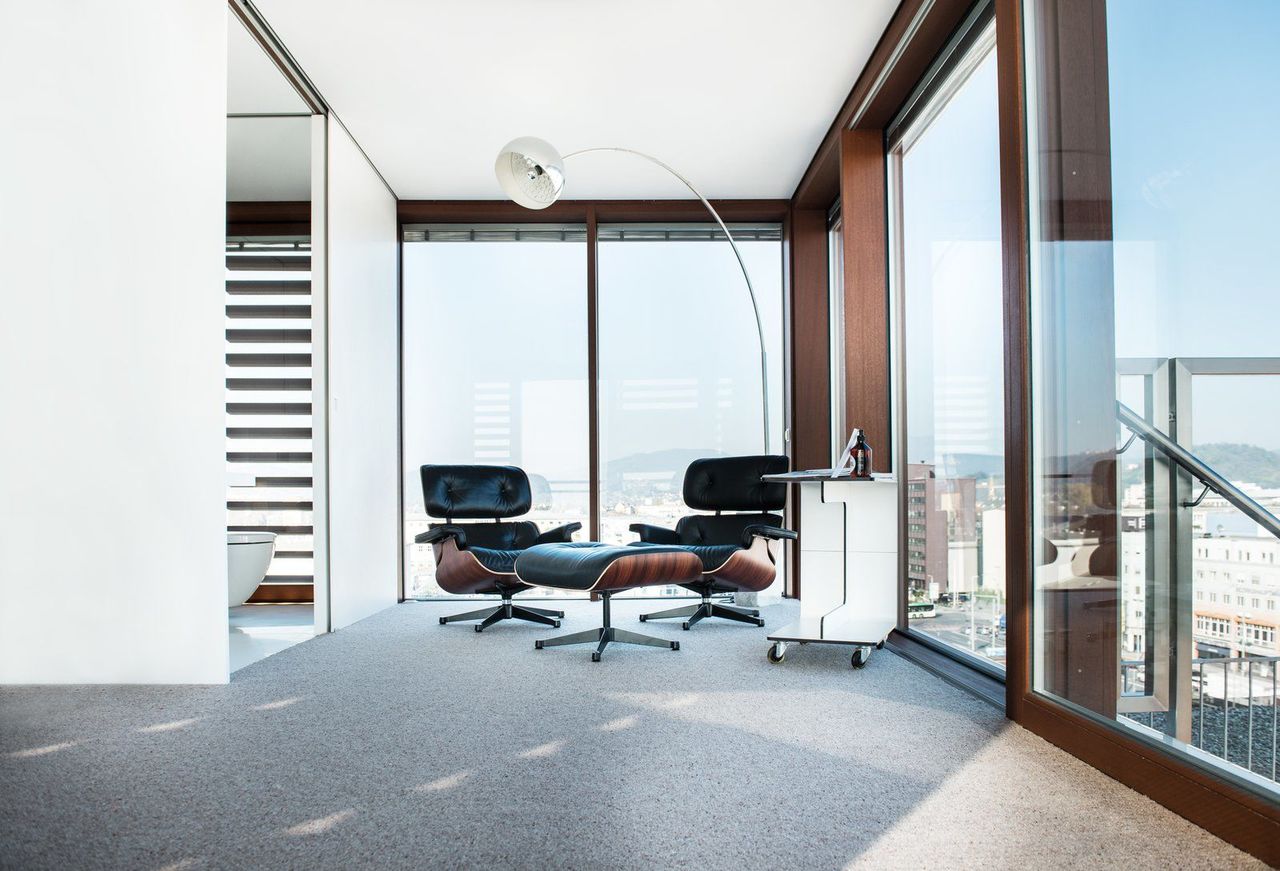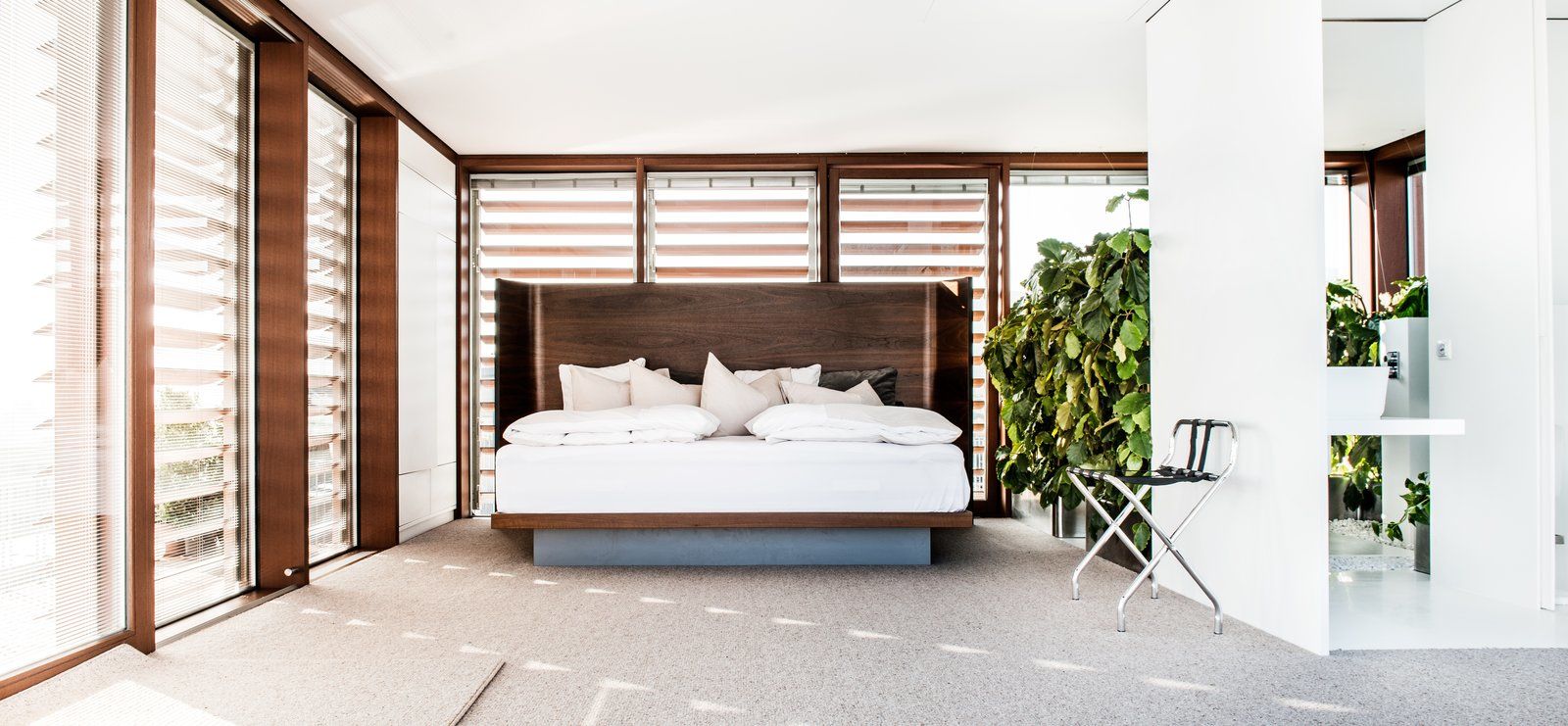 The LoftCube can accommodate two people and starts at €350 (approximately $407) per night. Bookings can be made here.