In most homes, the staircase is often the first thing you see when you walk through the front door and ss the saying goes 'you never get a second chance at a first impression'. Our staircase ideas will ensure you make the right impression first time. So whether it's to make yourself smile or to wow guests, it's worth taking the time to create a focal point to admire.

Perhaps the easiest hallway ideas to make a statement with your staircase is to get creative with hallway wallpaper, paint and textiles. Paint the risers in a descending or ascending rainbow of colours, or stick on decorative tiles for instant impact.

Use wallpaper or old maps to add interest to each tread or paint the whole shebang in a favourite colour. You could even paint the spindles and bannister rail to suit your fancy and position wall stickers up the staircase walls or on the facing walls on each half landing.

If money is no object, you can go the whole hog and commission a striking glass staircase which is a great way to allow light to get to all floors in a dark house but requires a high level of maintenance. A spiral staircase is always arresting and a great way to gain access to upper levels in a tight space and are now available in all manner of materials and finishes.
Staircase ideas to inspire all homes
1. Welcome pattern on the stairs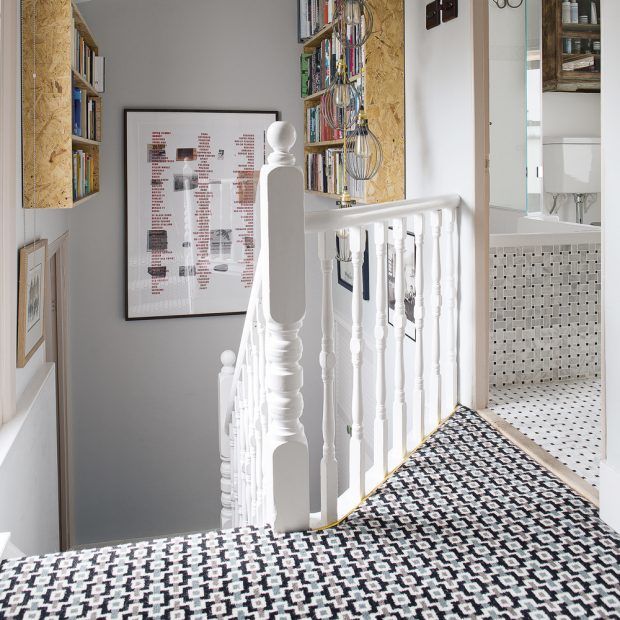 Not only will a pattern inject instant personality to a hallway colour scheme, it's also highly practical too. 'Patterns are perfect for high-traffic areas like hallways and staircases, where dust and dirt are repeatedly trodden into the carpet' says Jodie Hatton, Residential Designer at Brintons.

Before going on to say, 'We need little moments of joy throughout the home, so hallway decoration should be equally as smile-inducing as your living room or bedroom. It is the first space you see when returning from your daily walk, so why not make it special?'. We couldn't agree more with this sentiment.


2. Create a statement with coordinated colour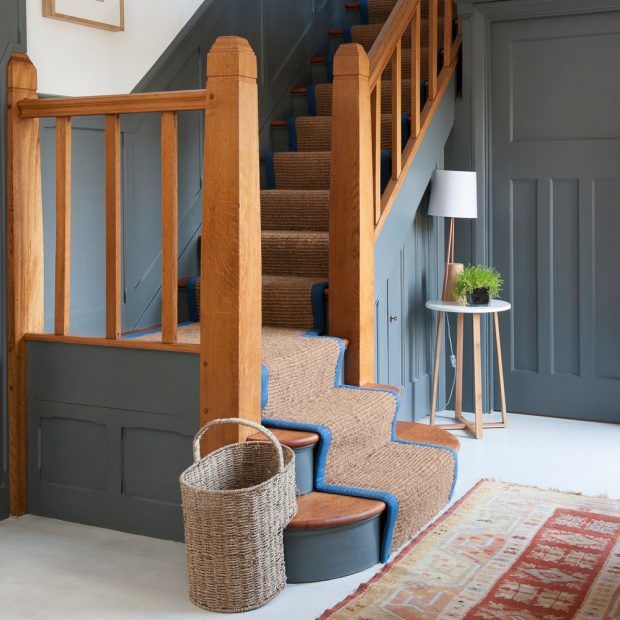 Be bold with colour to create a statement but be mindful to keep it coordinated to achieve a cohesive colour scheme that feels well put together. If using a rich colour on the walls, such is the case in this striking blue hallway colour scheme, echo the same colour on the stair runner or carpet. Here a blue trim is enough to add a subtle yet impactful accent to a neutral stair runner.

The natural rush carpet coordinates effortless with the natural wooden bannister and spindles, balancing the neutral elements with the more provocative use of bold colour.


3. Finish with finesse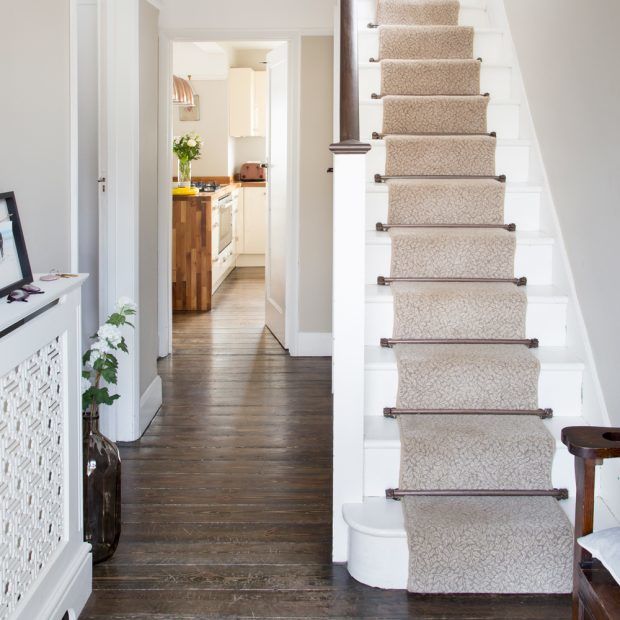 Whatever your colour or style, adding stair rods is the ultimate way to finish a well-dressed staircase. The easy to fit option can be added at any point if you have a stair runner already iin place and just feel it needs a perfect finishing touch.


4. Make a dramatic entrance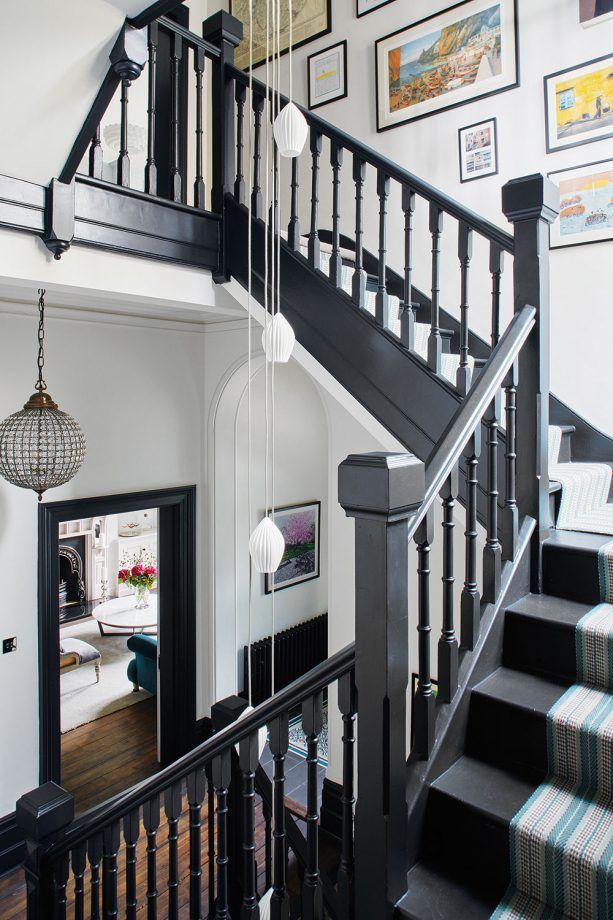 Painting your woodwork black – or a very dark charcoal grey – can truly elevate a space to a more sophisticated level. Contrast with white walls for a fresh and modern look, or complement with a sultry navy blue or emerald green for even more drama. The stair runner adds a bright pop of colour and delicate pendant lighting accentuates the double-height ceiling.


5. Grab attention with a gallery wall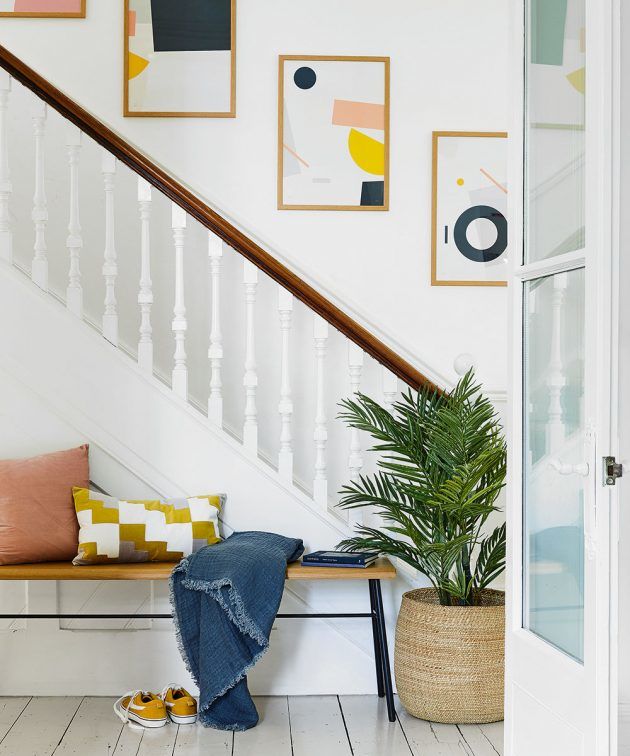 The stairway is the ideal place for a gallery wall. Choose matching frames and pictures with a theme. White is every gallery's preferred blank canvas, but a wooden bench and handrail add a little warmth to balance the look.


6. Keep the style simple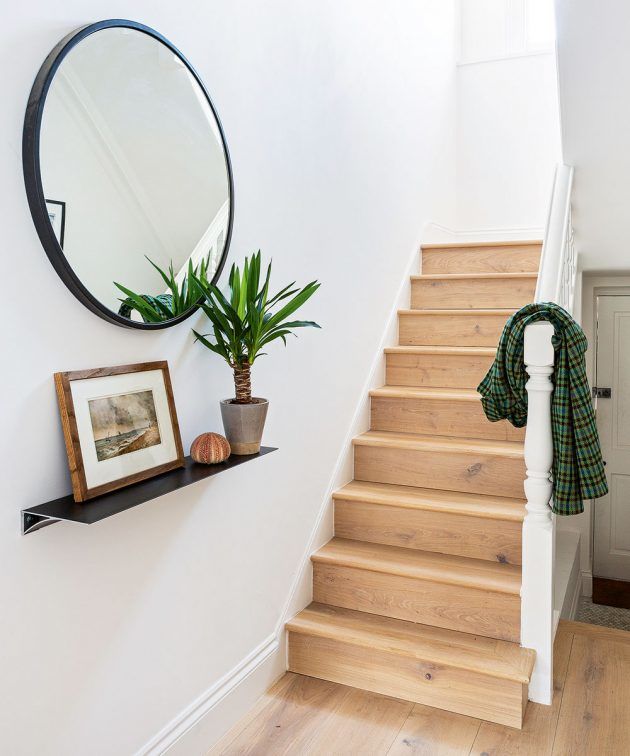 Often a hallway can feel limiting on the style front, due to a lack of space – in which case, less is more.Using natural wood in a hallway can promote a Scandi aesthetic that leaves you breathing a sigh of relief as you walk through the door after a manic day. Adding a potted plant or two can also enhance that calming sensation. Try to keep accessories to a minimum so that the overall affect is uncluttered and fresh.


7. Tile stair risers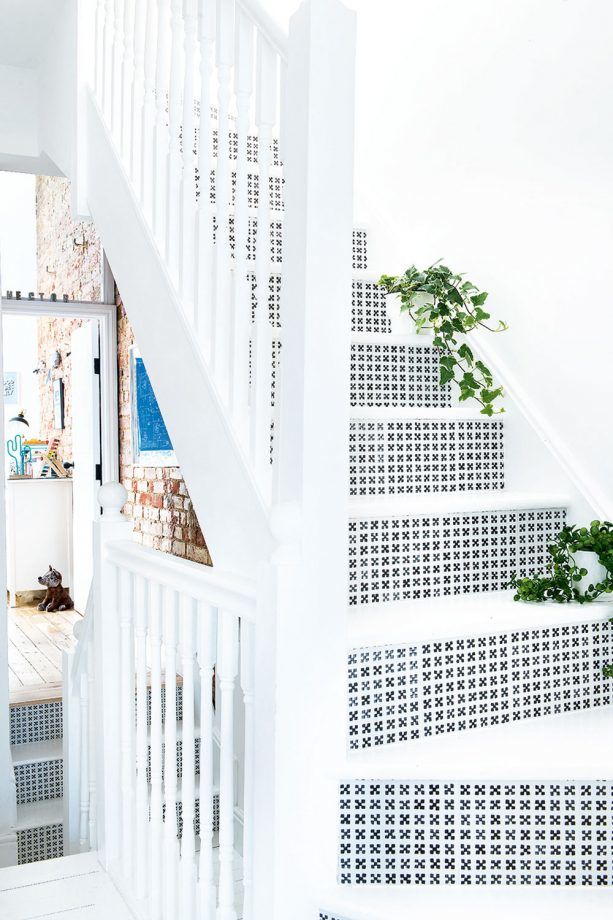 The owners of this monochrome-themed home had considered a stair runner, but needed to stay on budget. Tiling the risers with a neat mosaic has not only saved them cash, but has created more impact and complements the decor elsewhere.


8. Incorporate concealed cupboards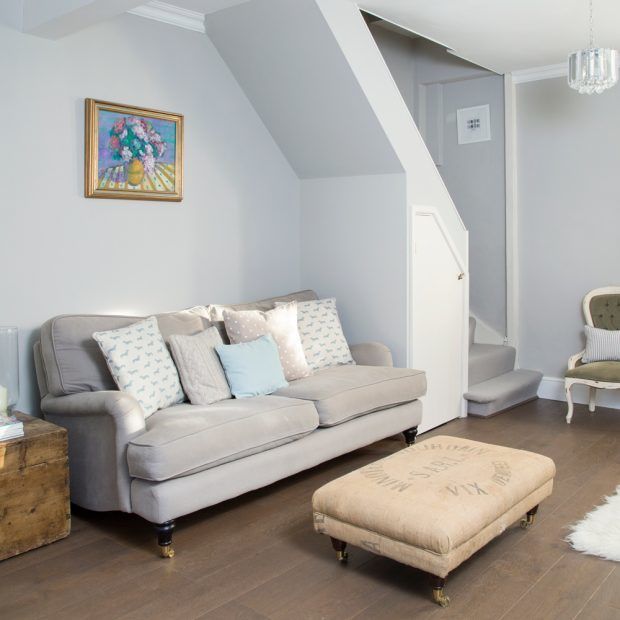 When space is tight you need to embrace every inch of space to fashion suitable storage solutions. This small living room idea shows how an awkward staircase can be utilised by making the underside become a concealed cupboard that serves as smart storage for the compact living room beneath.


9. Uplift a scheme with colour and pattern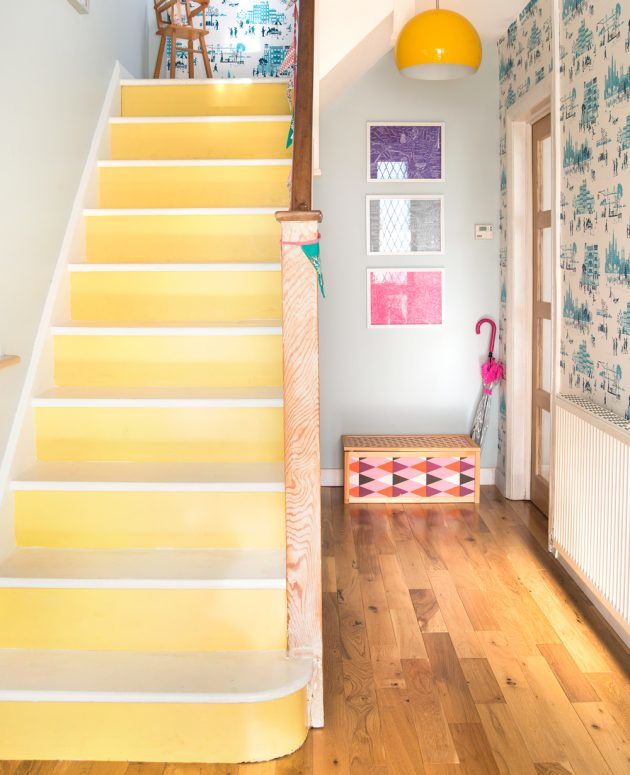 Rather than choose either a bold colour or a statement wallpaper to make a statement on your stairs why not use both? With a small space such as a staircase there's only a small area to cover so you can afford to be more daring when it comes to decorating choices. A bold colour will feel less overpowering in such a limited capacity, it will actually amplify a small space. If using wallpaper on a landing, like a feature wall, only one roll is mostly likely required – keeping the budget low too.


10. Make it personal with curated photos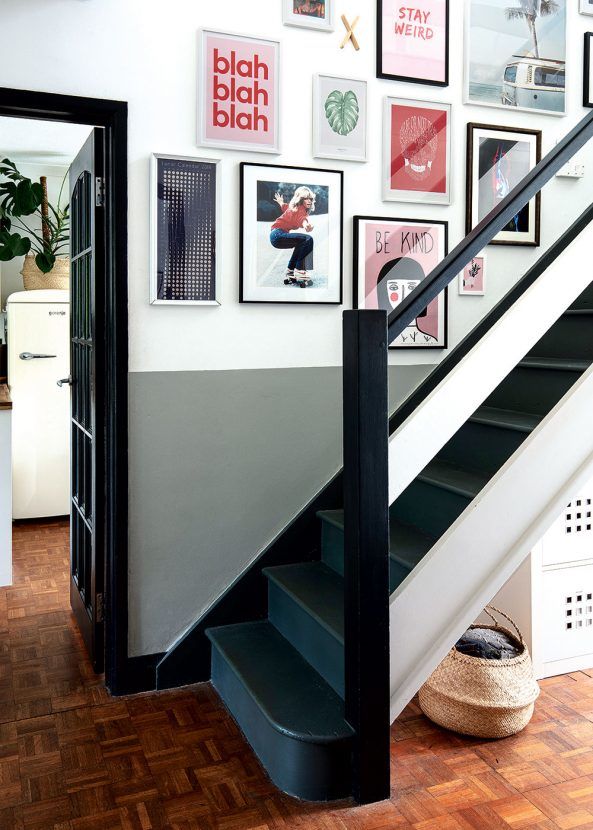 Your hallway isn't just an introduction to your home – it can also serve to give a flavour of your personality. This homeowner has used paint colours and artwork to get their bold, fun side across. A framed lunar calendar and a graphic skull print are just two of the conversation starters here.