Ushering in a new generation of smart materials, FENIX packs cutting-edge function behind its luxuriously hued matte surface. Developed in Italy by materials innovator Arpa Industriale, Formica Corporation has strategically integrated Arpa's award-winning surfacing solution FENIX into its domestic portfolio, bringing the high-performance acrylic to No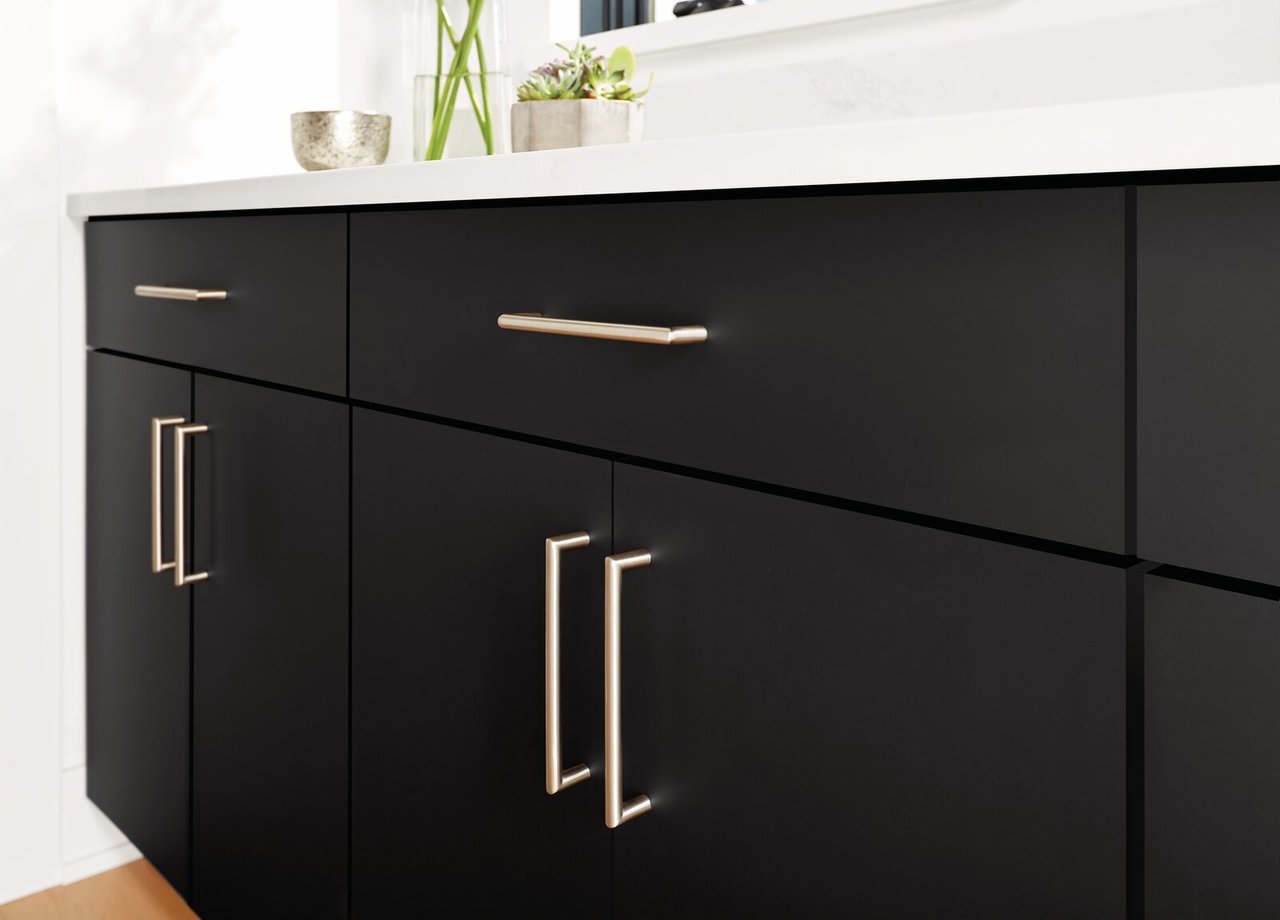 Ultra-matte colors and unmatched durability make FENIX a functional and timeless choice for residential surfacing. A versatile solution for both vertical and horizontal applications, bold Nero Ingo cabinets meet a crisp Grigio Efeso countertop, both FENIX hues boasting a sumptuous, soft-touch appearance.

Created by a multidisciplinary international research and development team, FENIX is an acrylic resin produced through a multilayer coating process, harnessing nanotechnology in its proprietary fabrication. "The collection became the first of its kind as a smart and sustainable surfacing solution produced using proprietary acrylic and Electron Beam Curing technology," explains Amy Gath, Vice President of Marketing at Formica Corporation. Bringing to fruition a previously unrealized standard of design and performance, the resultant material boasts exceptionally rich and ultra-matte pigment – in addition to being durable, smart, and sustainable.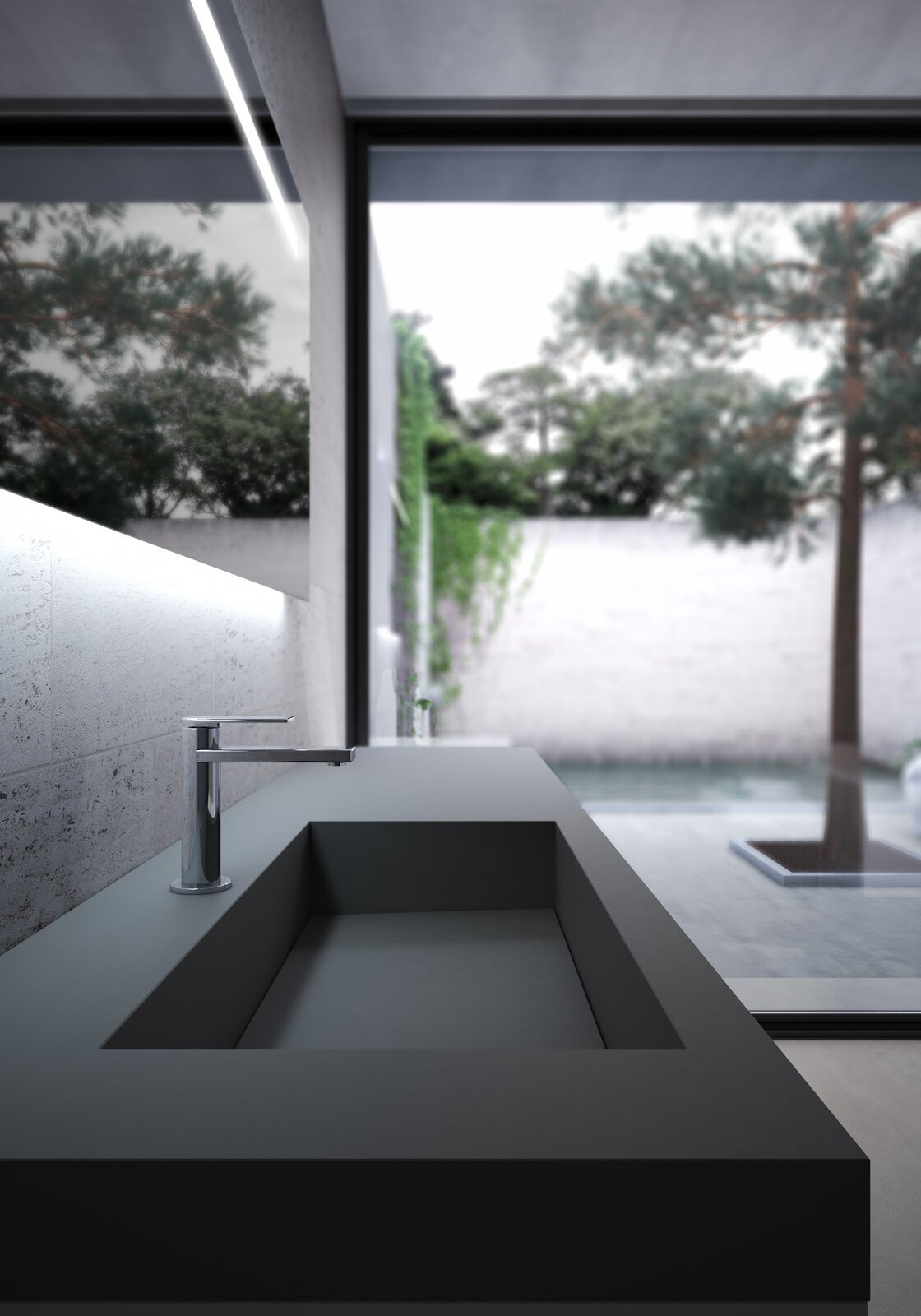 FENIX surfaces are exceptionally pigmented and opaque, with low light reflectivity keeping the presentation luxuriously modern.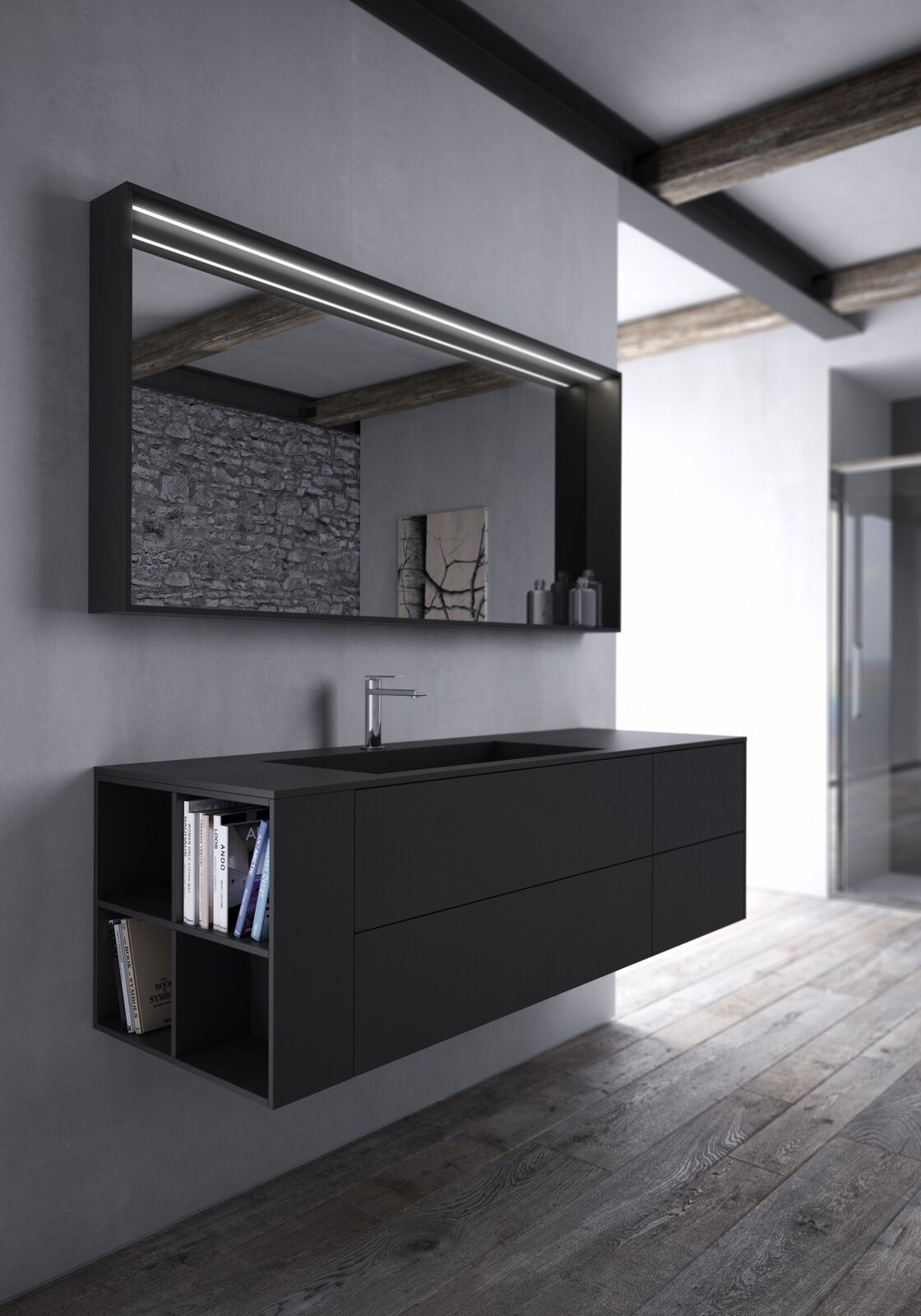 With clean lines and fewer limitations in application, FENIX cohesively wraps around this floating vanity, an elegant solution for bathroom surfacing.

With remarkable durability, FENIX stands up to a variety of interior irritants, making it a practical choice for a wide range of residential and commercial applications. FENIX capably resists abrasion, dry heat, acid-based solvents, household reagents, and staining from food. FENIX is also self-repairing, with thermal healing properties for superficial scratches. "Micro-scratches on the FENIX surface can quickly and easily be repaired with a wet paper towel and regular household iron," explains Gath. This durability and ease of repair contribute to the sustainability of FENIX, extending the life of the product while generating less waste and minimizing resource consumption.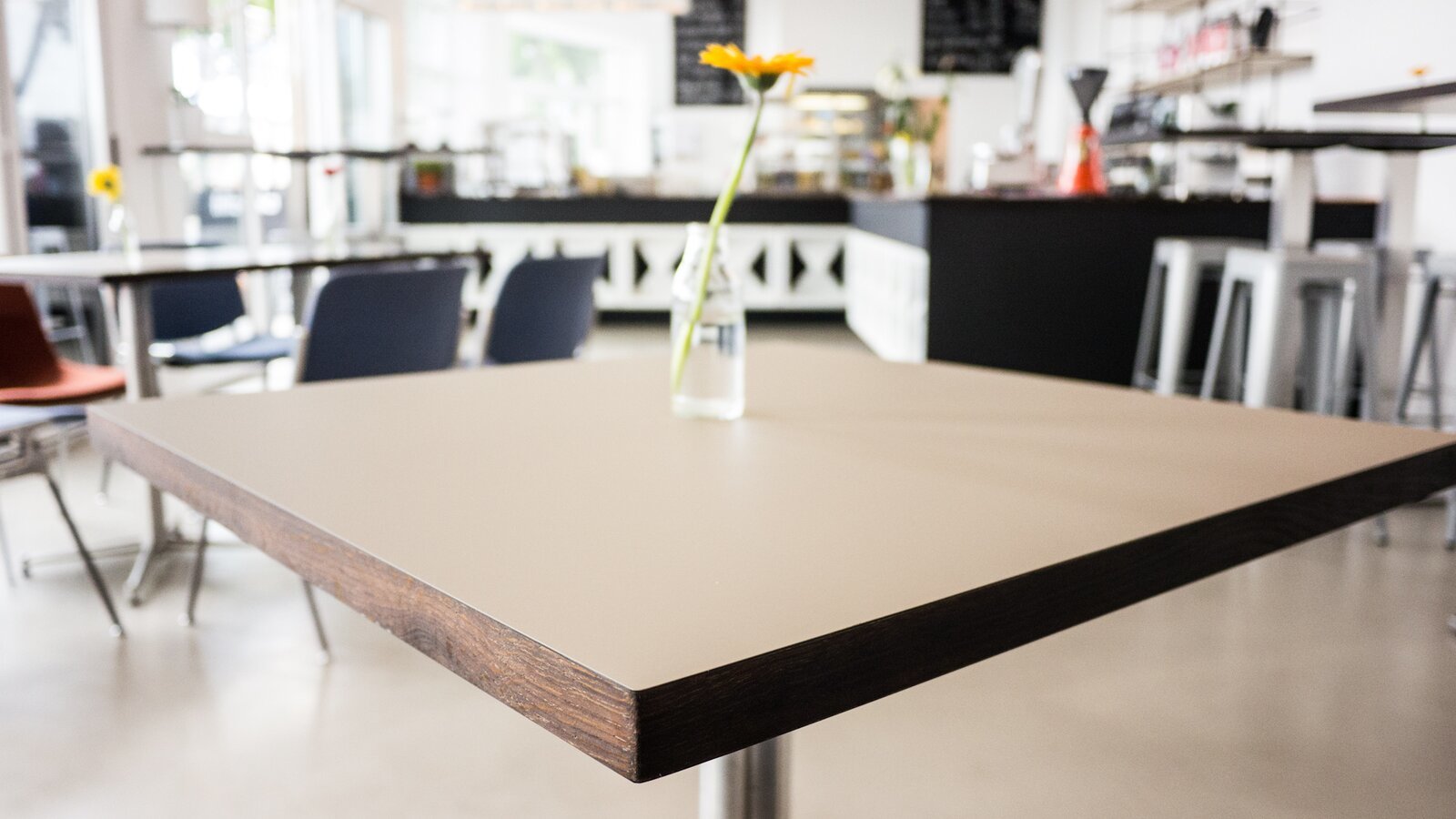 Perfectly at home in a commercial setting, FENIX's self-repairing properties allow effortless thermal reconstruction to erase small surface blemishes – ensuring the surface holds up beautifully over time, even in high-use settings.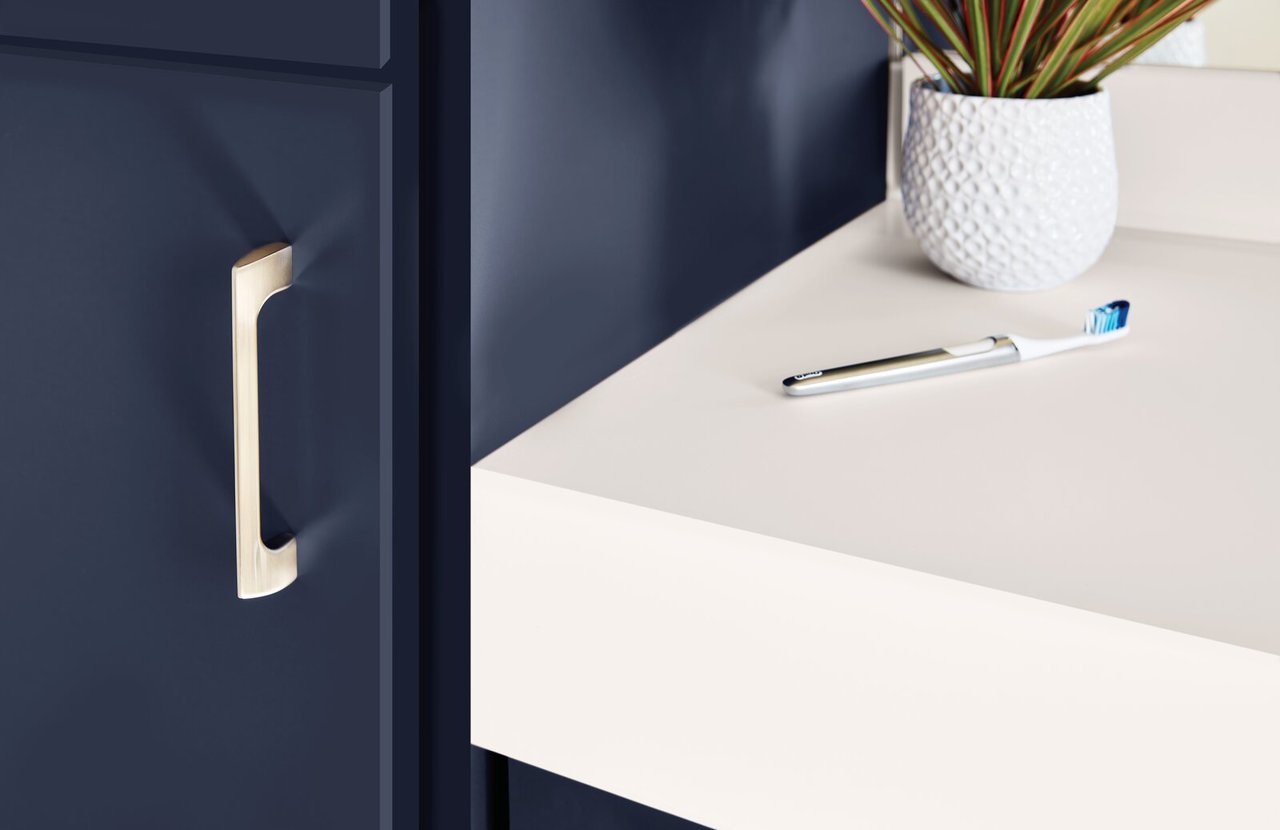 FENIX's abrasion-resistant, anti-fingerprint surface ensures the velvety matte finish appears – and stays – luxe and lustrous.

FENIX offers an enticing opportunity for architects and interior designers to creatively reimagine materials choices for surfaces traditionally rendered in wood, metal, or stone. "FENIX is more versatile [than traditional options] in that its durability and features make it ideal for a variety of both horizontal and vertical applications like countertops, cabinets, tables, walls, casework, etc," suggests Gath. In addition to being well-suited for horizontal and vertical applications, FENIX can be used on curved surfaces, with the ability to be bent to a radius of six inches.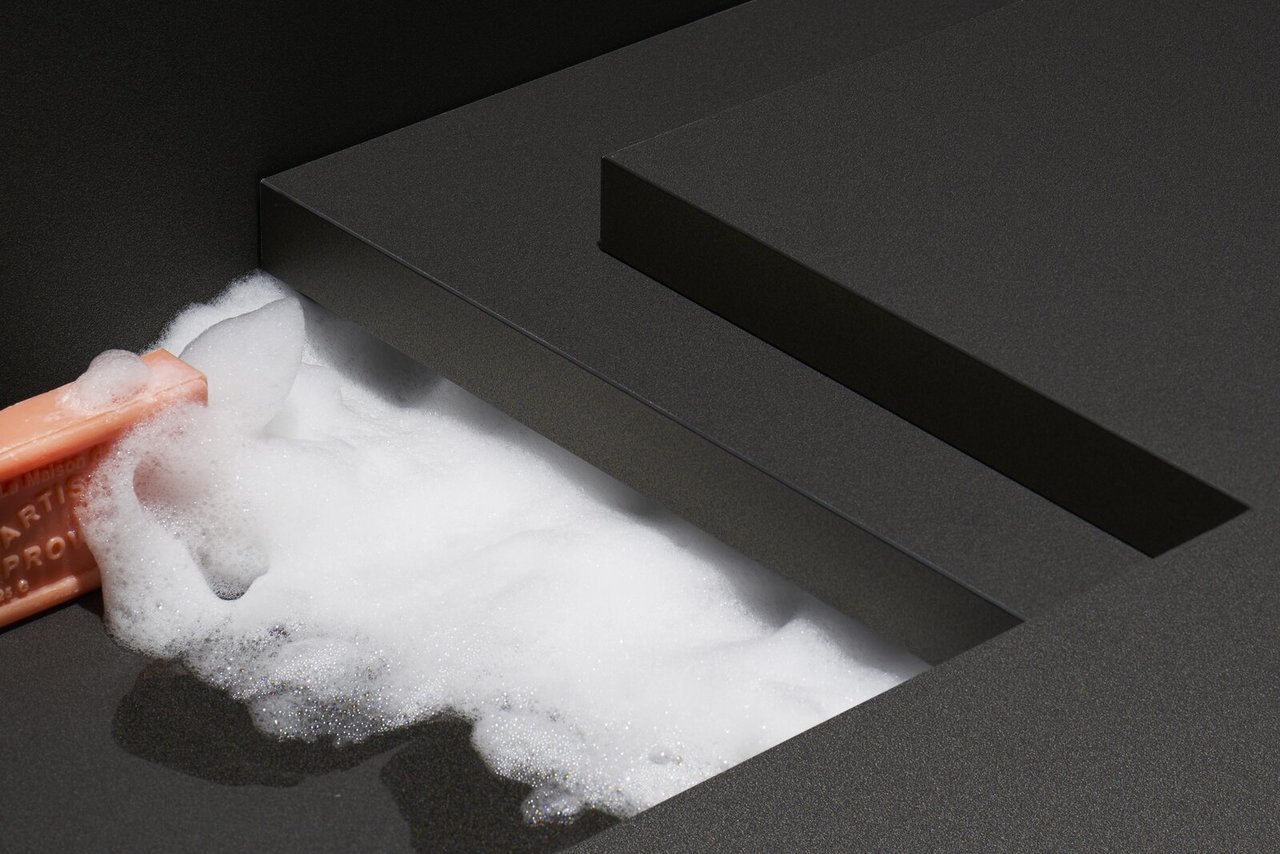 Water-resistant and durable, FENIX's innovative properties make it a practical solution for households to healthcare; retail to restaurants.

The elegant aesthetic of FENIX is just as important as its technical composition – marrying the two proving no easy feat. The proprietary multilayer coating technique results in vibrant colors with rich, saturated pigment, while the curative hardening process produces the soft-touch, anti-fingerprint matte texture – a trademark of FENIX surfaces. "This combination of beauty, performance and durability is unique to the market," Formica's Amy Gath notes. Meeting the demand for luxe, ultra-matte surfaces, FENIX's low light reflectivity and sumptuous opaque pigmentation make all 16 curated colors appealing choices for high-end interiors.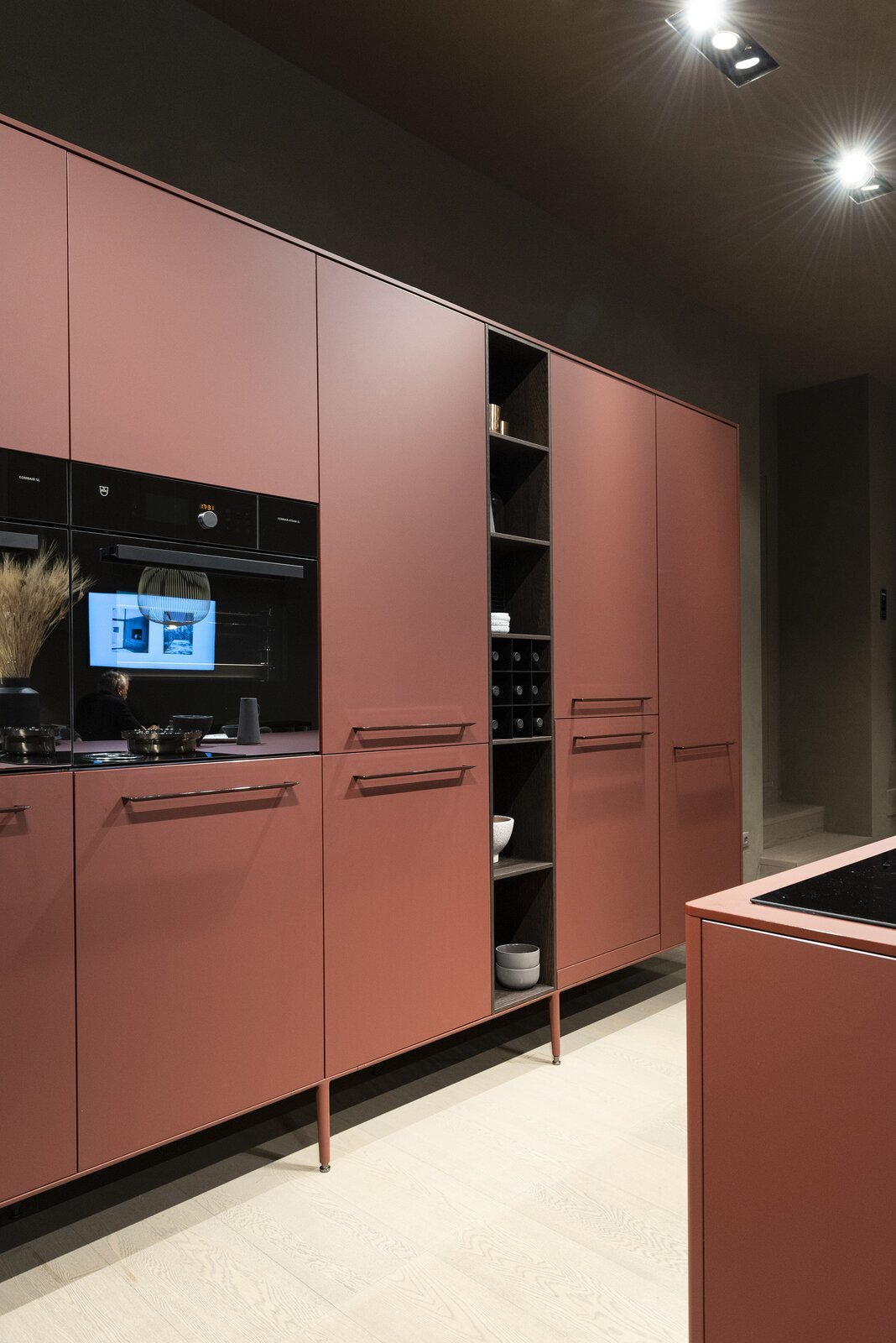 Between the perfect tomato and terracotta, FENIX NTM's Rosso Jaipur beautifully covers both horizontal and vertical surfaces in this residential kitchen. With greater options for full coverage, a striking monolithic aesthetic can be achieved in a defined space – or whole room.

With unparalleled beauty and uncompromising quality, FENIX is an intelligent surfacing solution poised to become an asset in the arsenals of design professionals envisioning a bold new standard of refined and forward-thinking spaces. Incredibly smart and impossibly sleek, the innovative cladding material challenges what is expected, and expands what is possible for elevated creative expression in modern, timeless interiors.