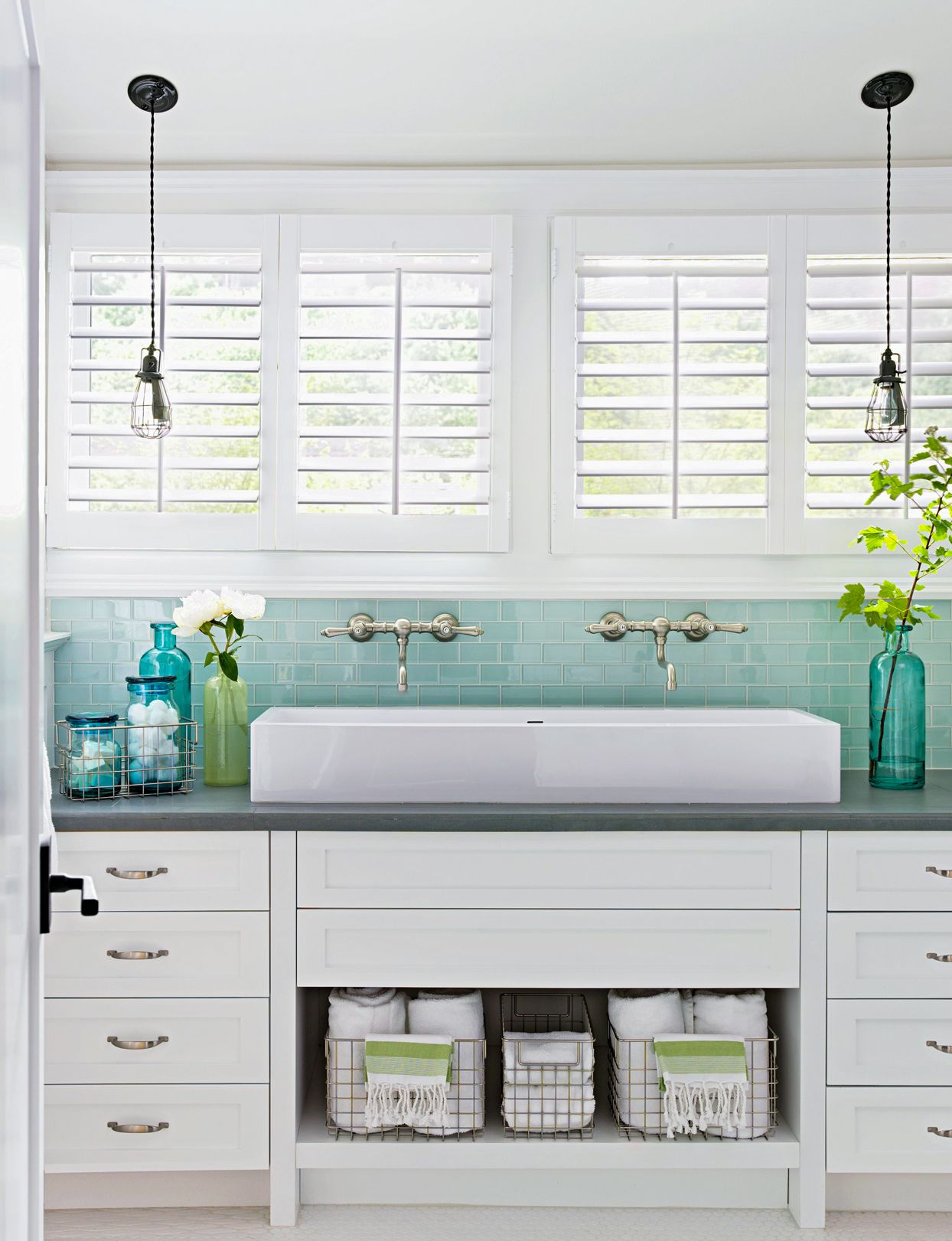 Easy-Access Bathroom Storage

A mix of drawers and open bathroom storage makes the most of this double vanity. Drawers store small essentials like makeup and toiletries, while the baskets below keep towels in sight and open up the vanity. A collection of jars on the counter keep everyday essentials, such as cotton balls and swabs, within reach.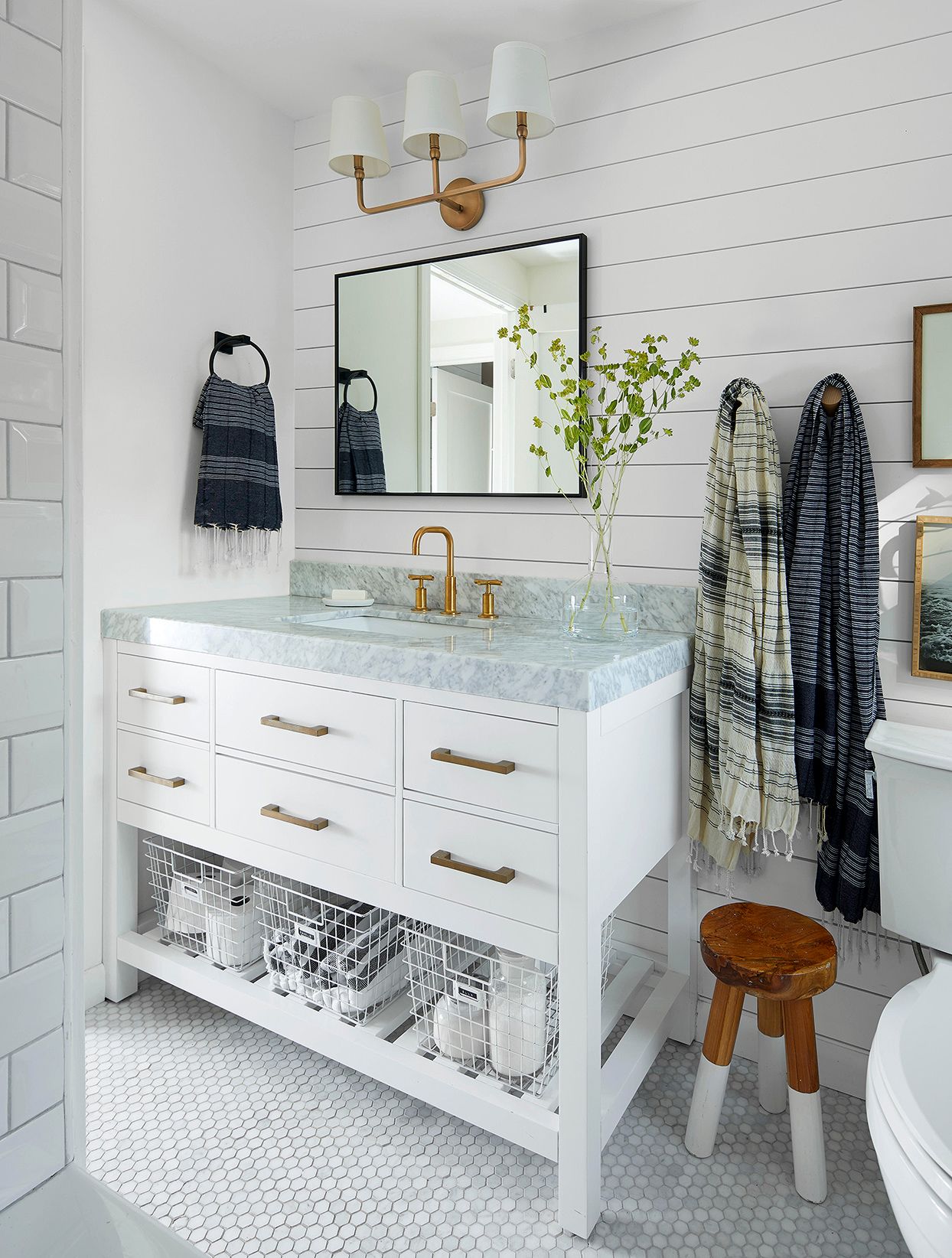 Single-Vanity Bathroom Storage

A single vanity boasts plenty of organizing potential with hardworking storage solutions. Instead of cabinet doors, the design features several smaller drawers that offer more opportunities to sort items by category. Wire baskets line the lower shelf to contain extra towels, toilet paper, and other essentials.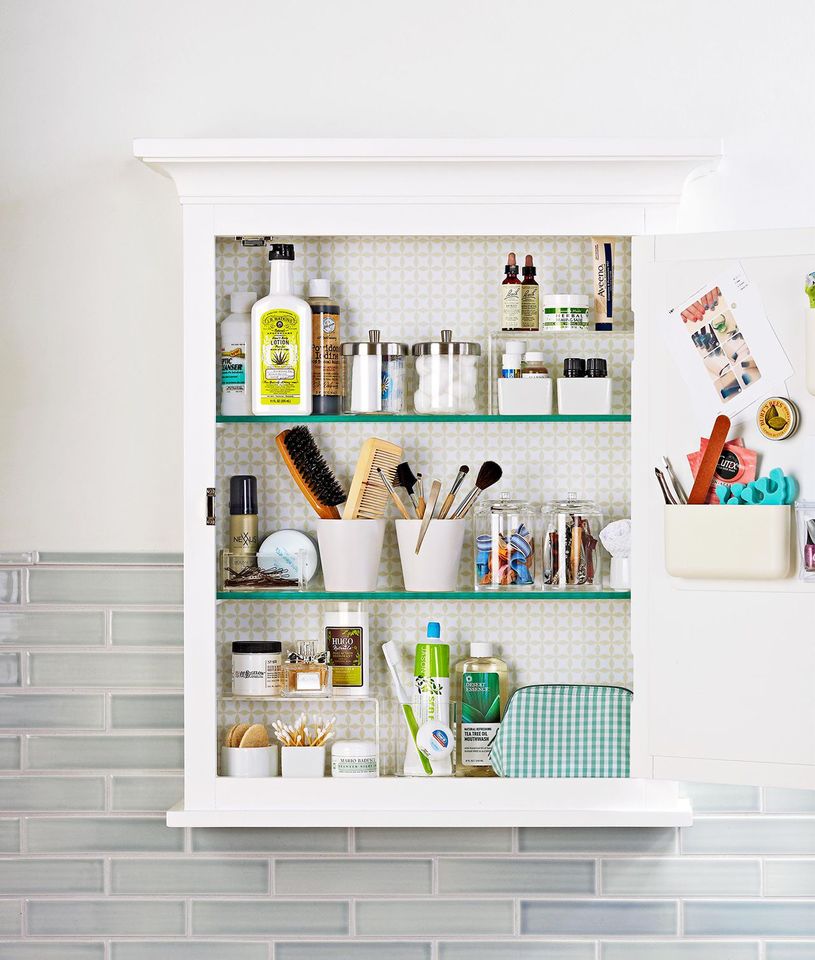 Medicine Cabinet Ideas

Supplement your medicine cabinet with organizers to categorize and contain items. Pretty glass jars hold cotton balls, hair accessories, and other items, while open containers organize brushes and small bottles. Shelf risers boost organization by creating multiple levels of storage on the same shelf.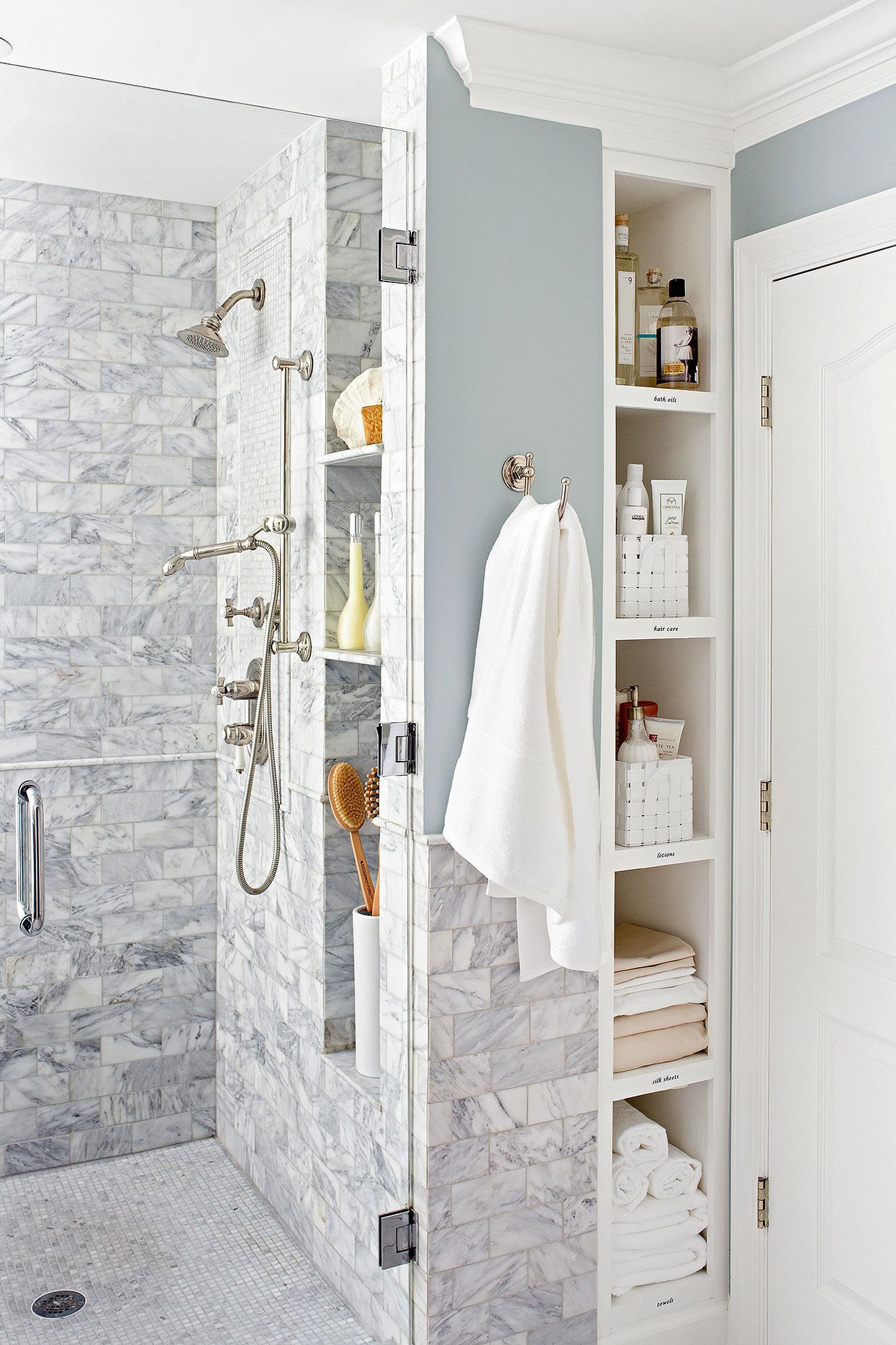 Recessed Bathroom Shelves

The space between studs is perfect for uncovering extra storage. These bathroom shelves tuck into the narrow space behind the door to provide convenient storage for bath products and linens. Labels make it clear what items live in each of the bathroom storage baskets.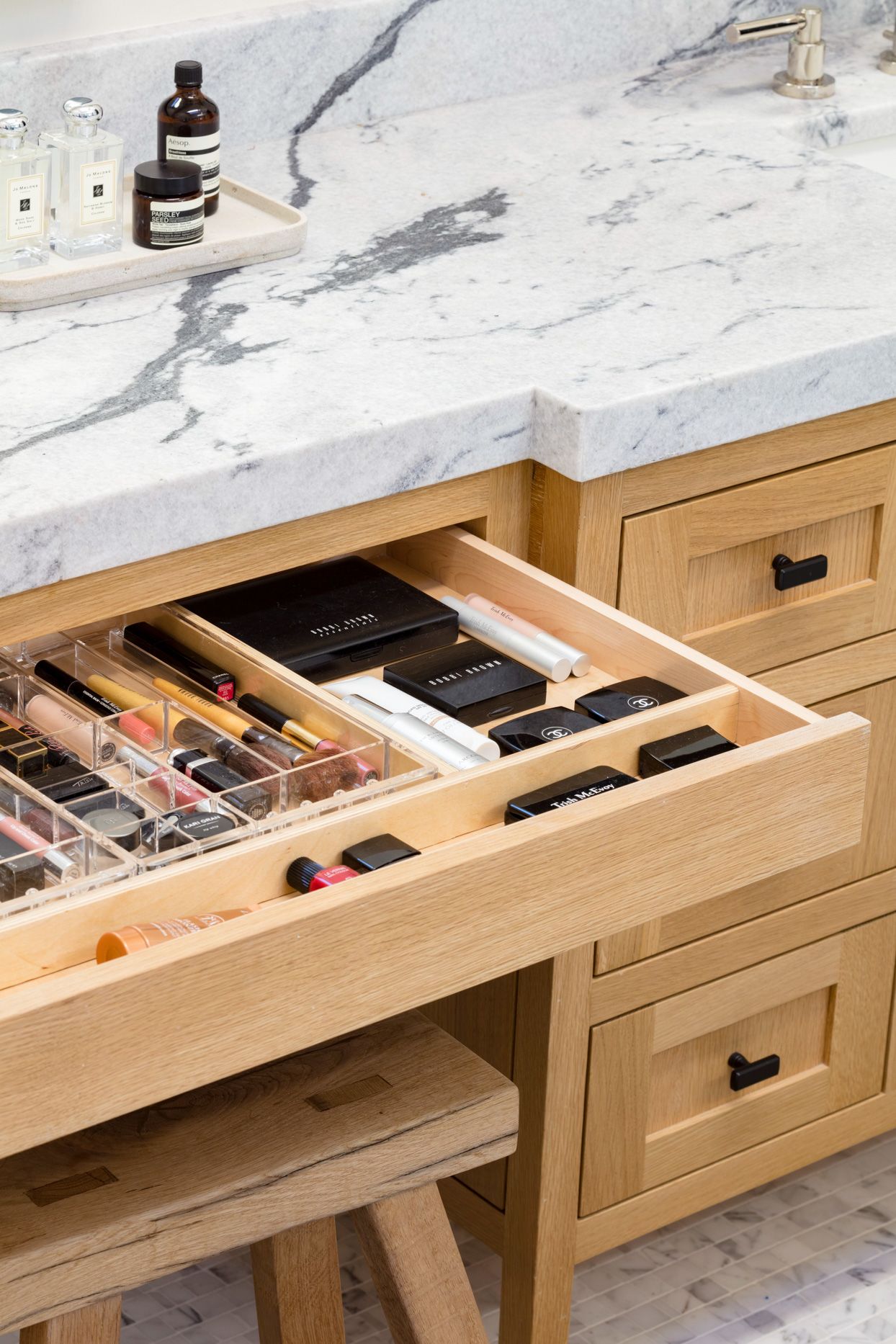 Divided Bathroom Drawers

Keep makeup organized with drawer inserts. Designate specific spots for lip gloss, eye shadow, and mascara so you'll never dig for your favorite color again. As an added bonus, each container will catch any spills, preventing hard-to-clean makeup stains inside your drawers.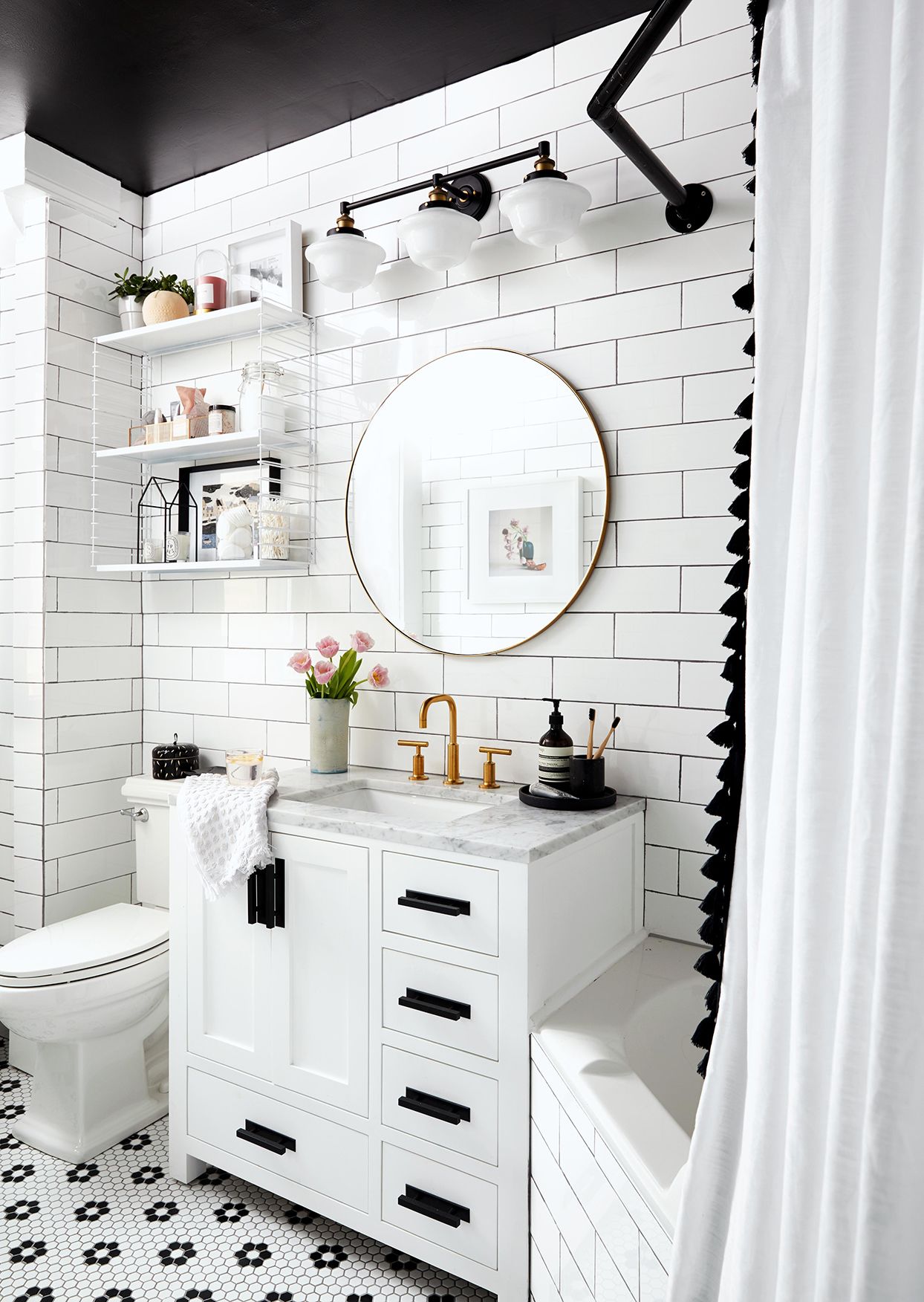 Floating Storage Shelves

Floating shelves expand bathroom storage without taking up additional floor space. Reserve this area for items that will look good on display. Glass jars and attractive organizers will help you store bathroom necessities in style.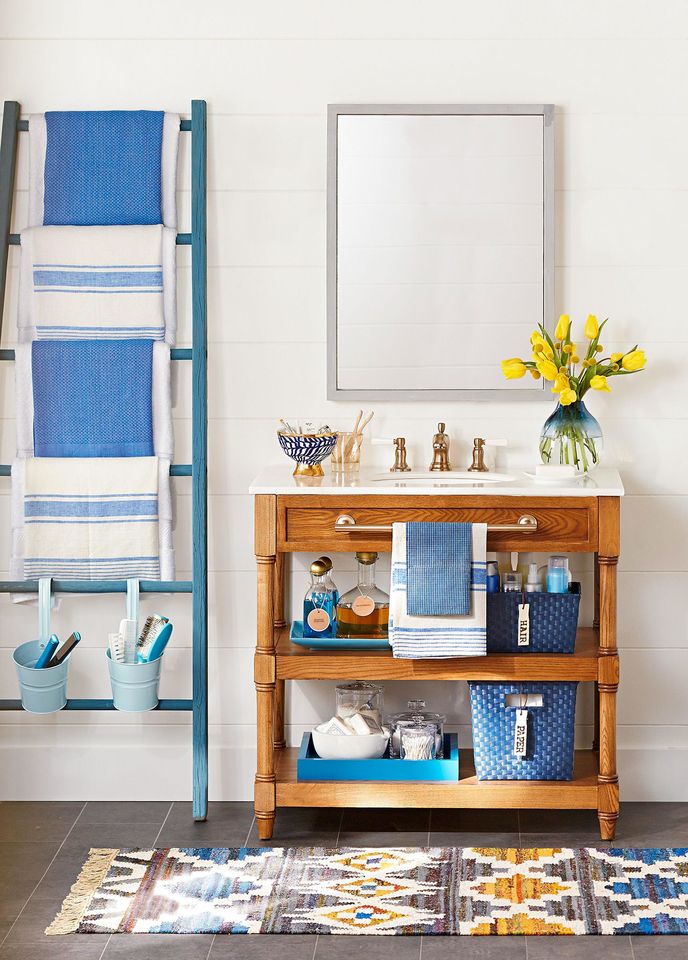 Bathroom Storage Ladder

A small ladder beside the sink offers a spot to rest hand towels or small storage containers with hooks for hanging. A fresh coat of paint can transform an old ladder into a stylish piece of bathroom storage furniture. Plus, the ladder takes up much less space than traditional bathroom cabinets or organizers, so it's easy to sneak into tight spots.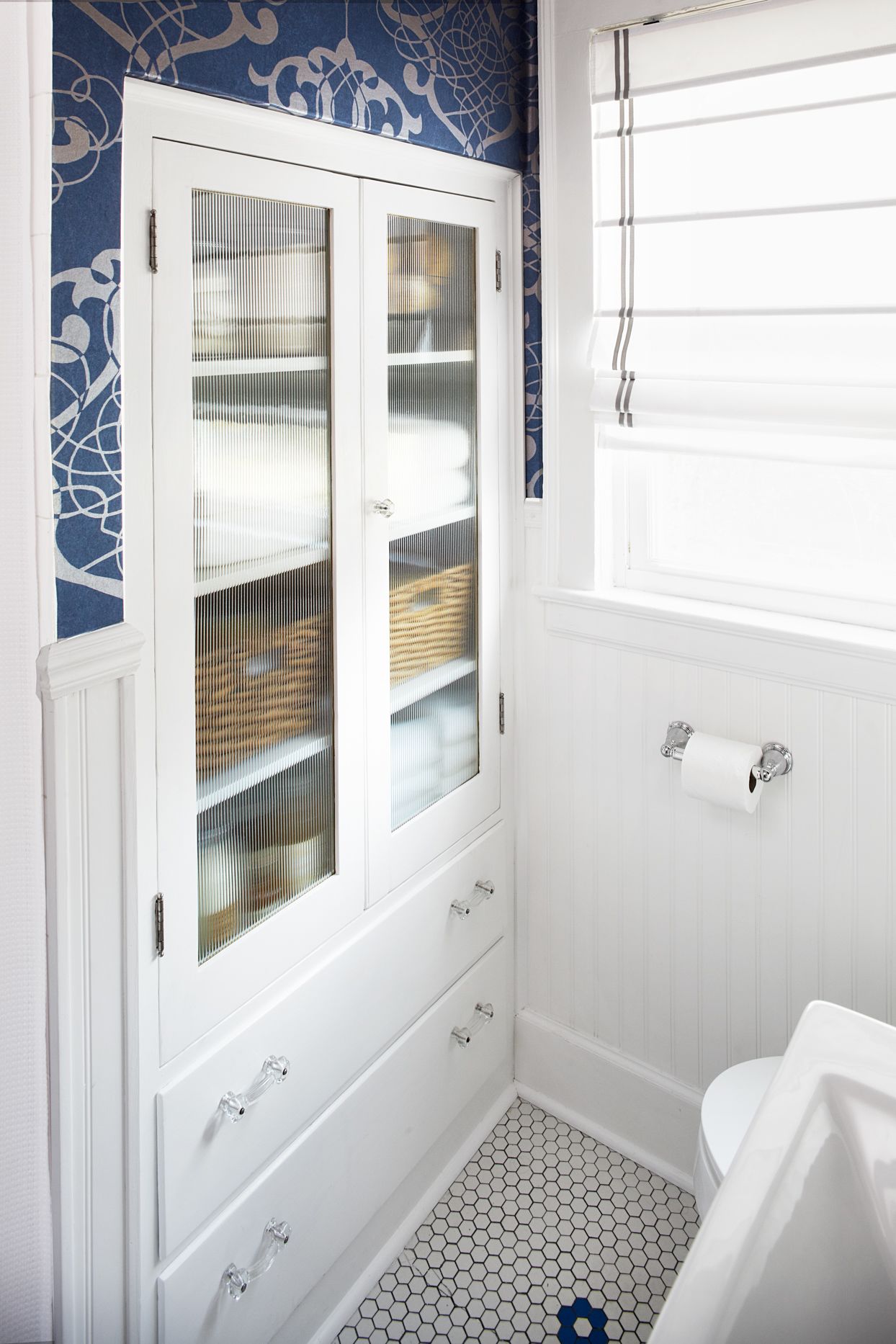 Built-In Bathroom Storage

Investigate space between the bathroom wall studs, and you might discover hidden storage. Even if the space between rooms is shallow, bathroom wall shelves built between studs can hold tons of supplies and toiletries. If desired, add doors or drawers to conceal the clutter. Glass-front cabinets help the bathroom feel open and airy.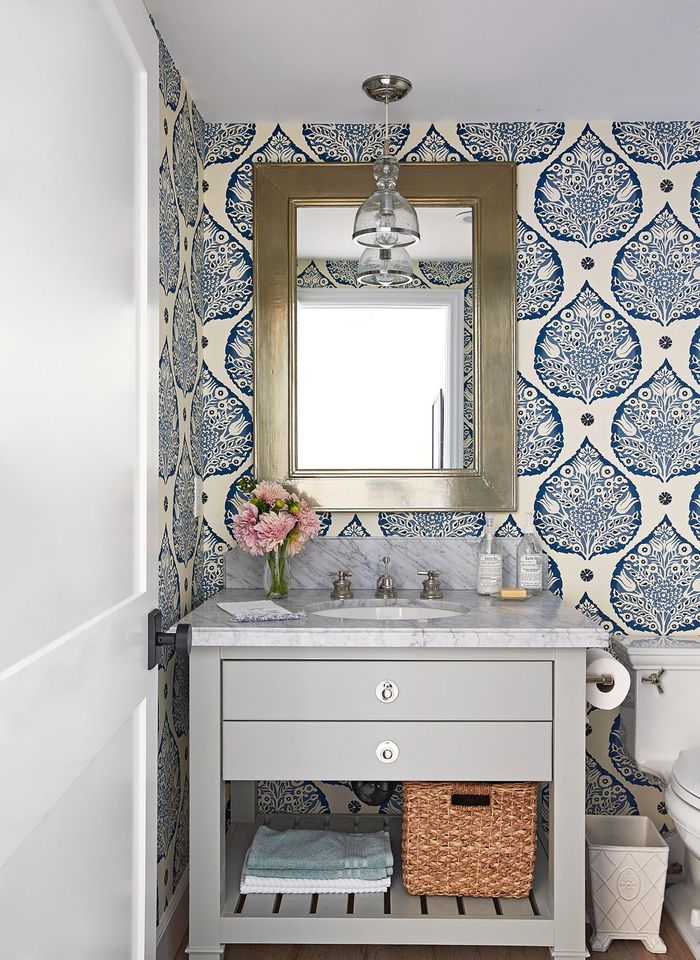 Bathroom Vanity Storage

Make every inch count in a small bathroom. Use a narrow shelf under a vanity to store spare bath towels and washcloths. A basket can help conceal items you'd rather not display, such as extra toilet paper or small miscellaneous items.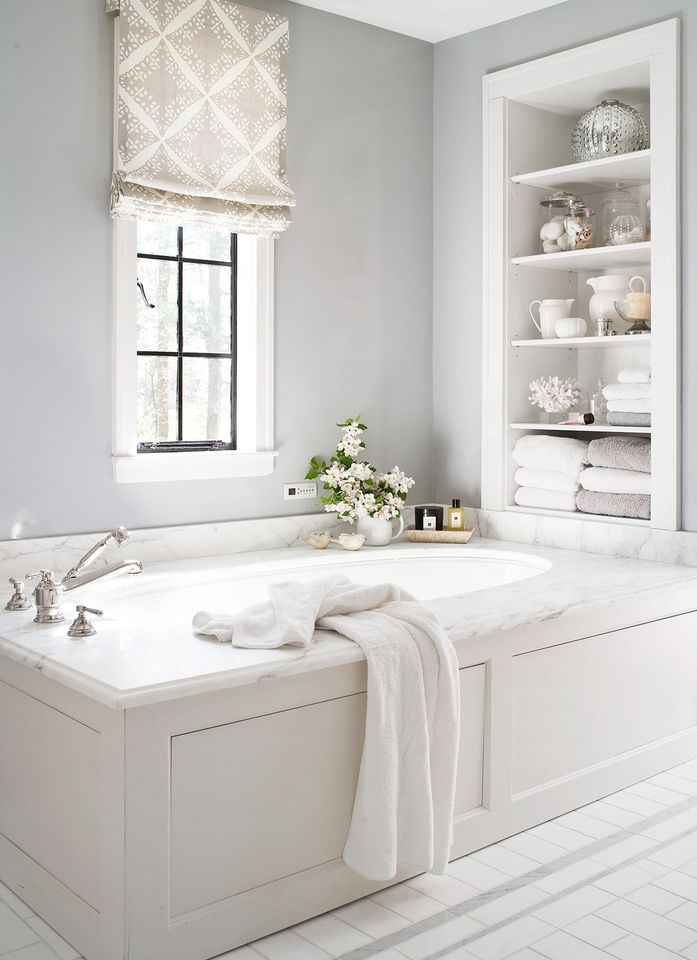 Bathtub Storage Ideas

Carve out a spot for loofas, bath salts, and bubble bath in a recessed niche near the bathtub. Reserve the lower shelves for the items you reach for most frequently. Because they're more difficult to access, upper shelves are ideal for displaying decorative accents.