As sunny days and warmer nights start making their approach, now is the perfect time to pay attention to the patio you've been neglecting. It may be outdoors, but it's still a part of your home-as such, it should feel connected to the rest of your space, so make sure to give it some love this spring. You can make it conducive for a quick daytime retreat, or a friendly dinner under the stars. Or you can just de-stress and sit around a cozy outdoor fireplace or fire pit while taking in the serene views nature has to offer. All in all, whether you want your patio to be a dining area, a fireside lounge, or a full-on family room, here are 55 decor ideas to bring the comforts-and chicness-of the inside of your home right outside.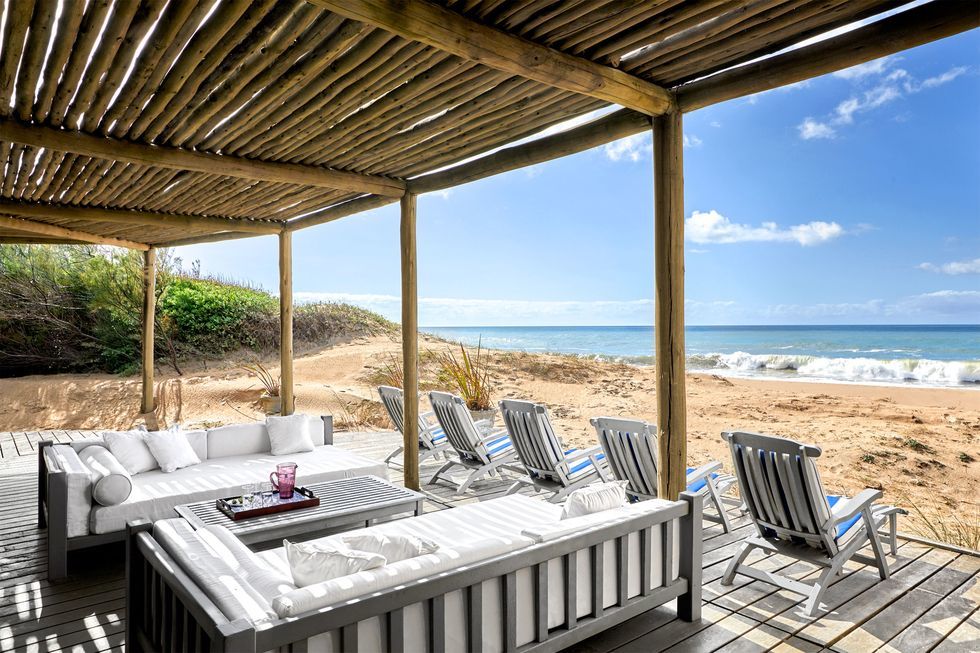 Beachside Sitting Area

Eucalyptus poles cover this beachside patio designed by the late architect Mario Connio at his onetime vacation retreat on the coast of Uruguay. A sitting area with sofas and a table is perfect for shaded gatherings, while others can sit in lounge chairs to take in the ocean view.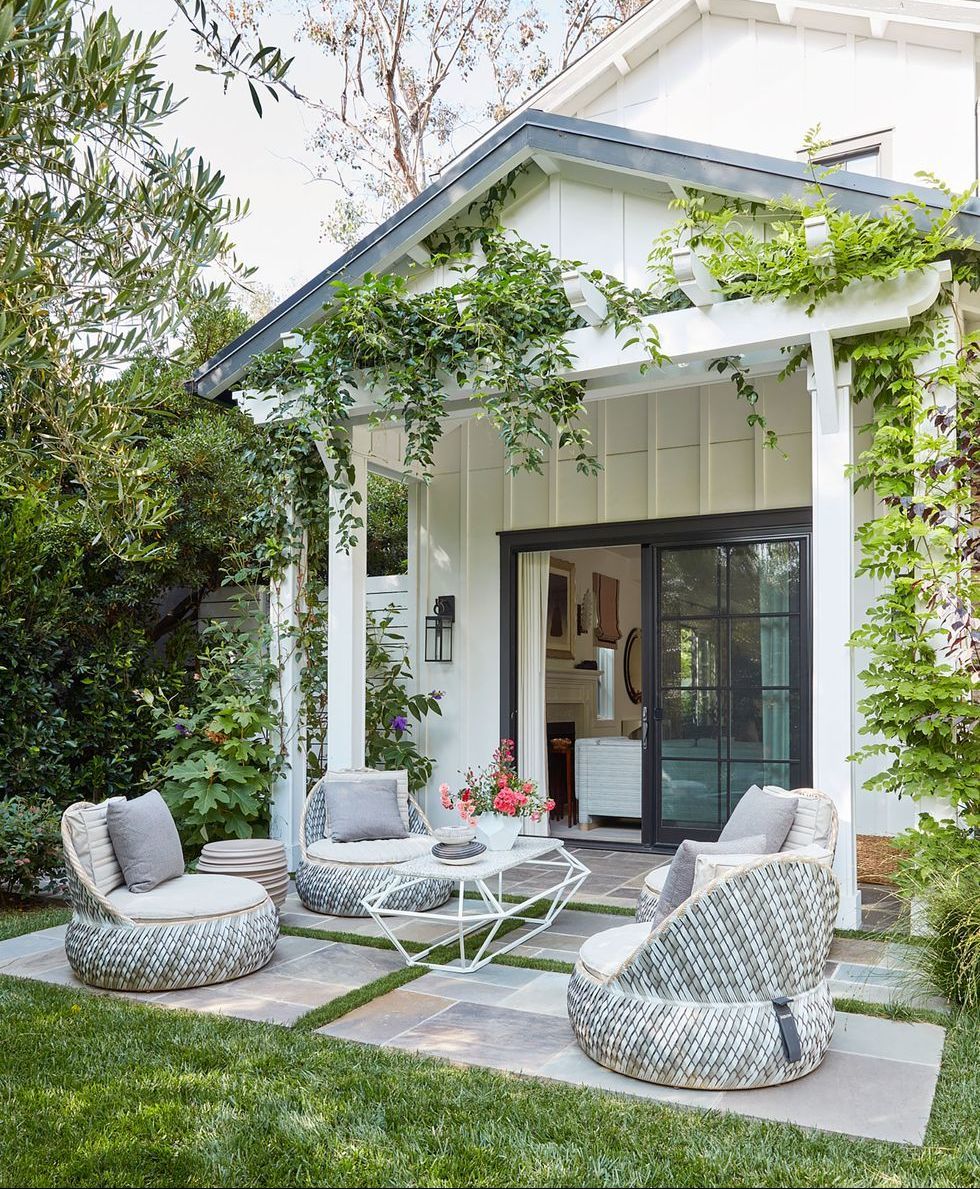 Boho Chic Patio

This patio outside a Santa Monica, California, family home designed by Natasha Baradaran features overgrown greenery above a small pergola. The outdoor lounge chairs are by Dedon, and the cocktail table is by Baradaran.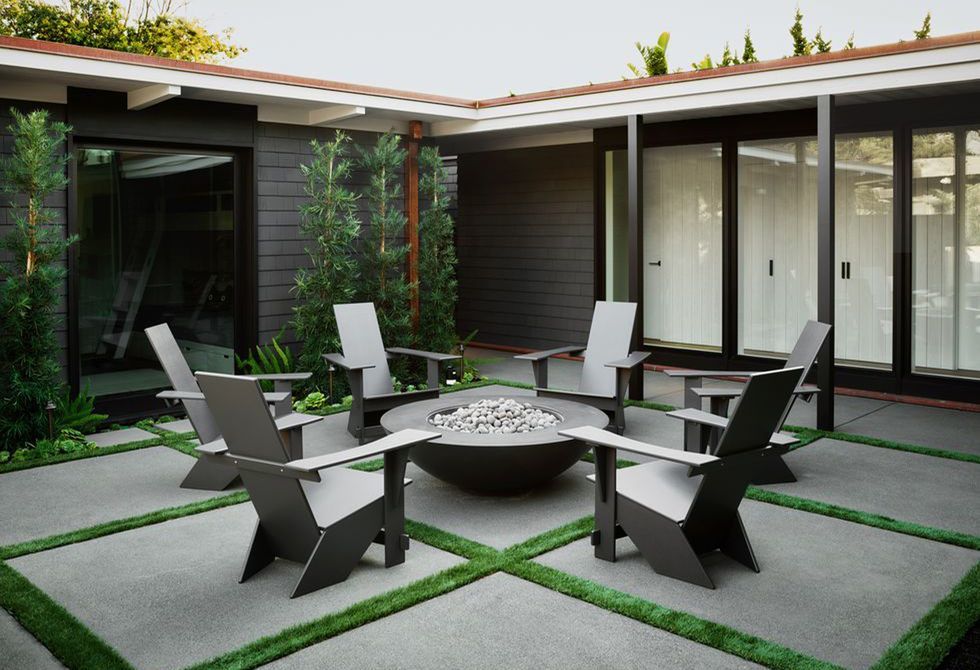 For Fireside Chats

Catch up with your family and closest friends around a fire pit, much like in this intimate setup in the courtyard of a Marin County, California, cottage designed by Nicole Hollis.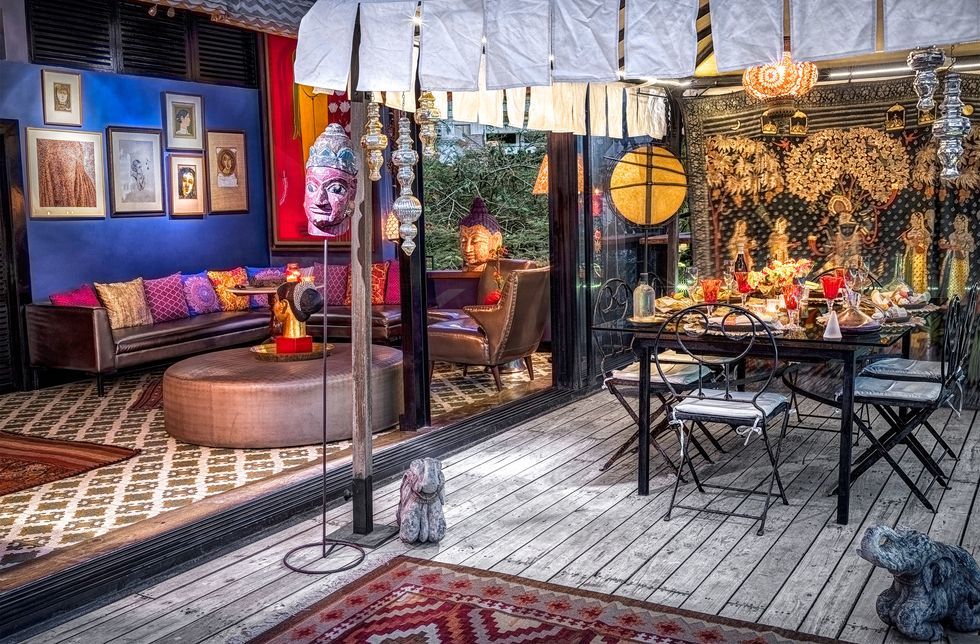 Vintage to the Max

In a wildly colorful Mumbai apartment owned by designer Srila Chatterjee and filmmaker Mahesh Mathai, a canopied outdoor dining area fits in seamlessly with a wide array of vintage goods and flea-market finds.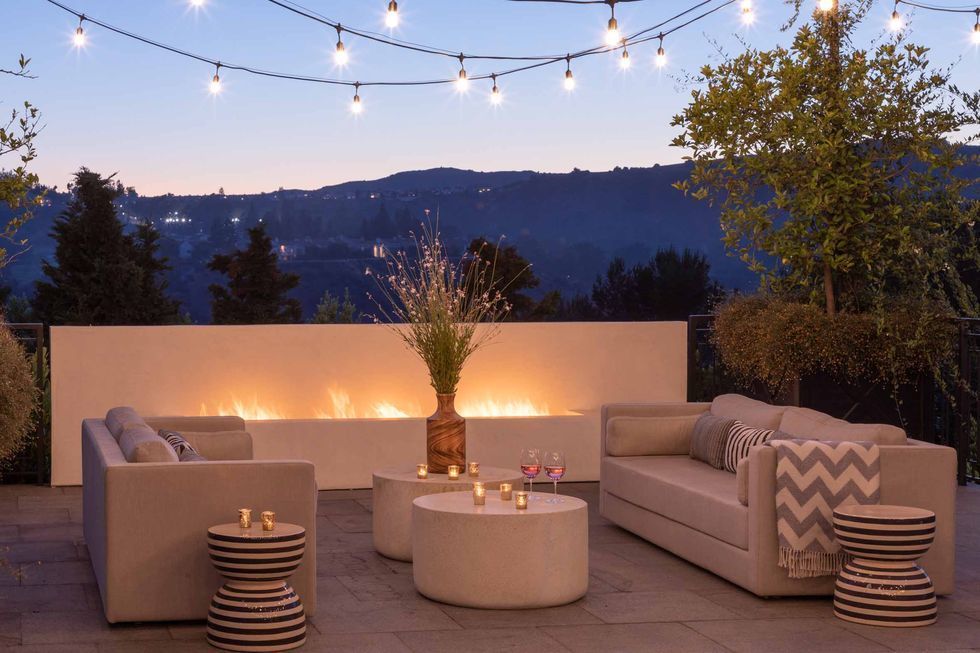 Under the Lights

Set the mood with a wide, lit-up fire pit and some string lights as in this Bel Air estate designed by Lonni Paul.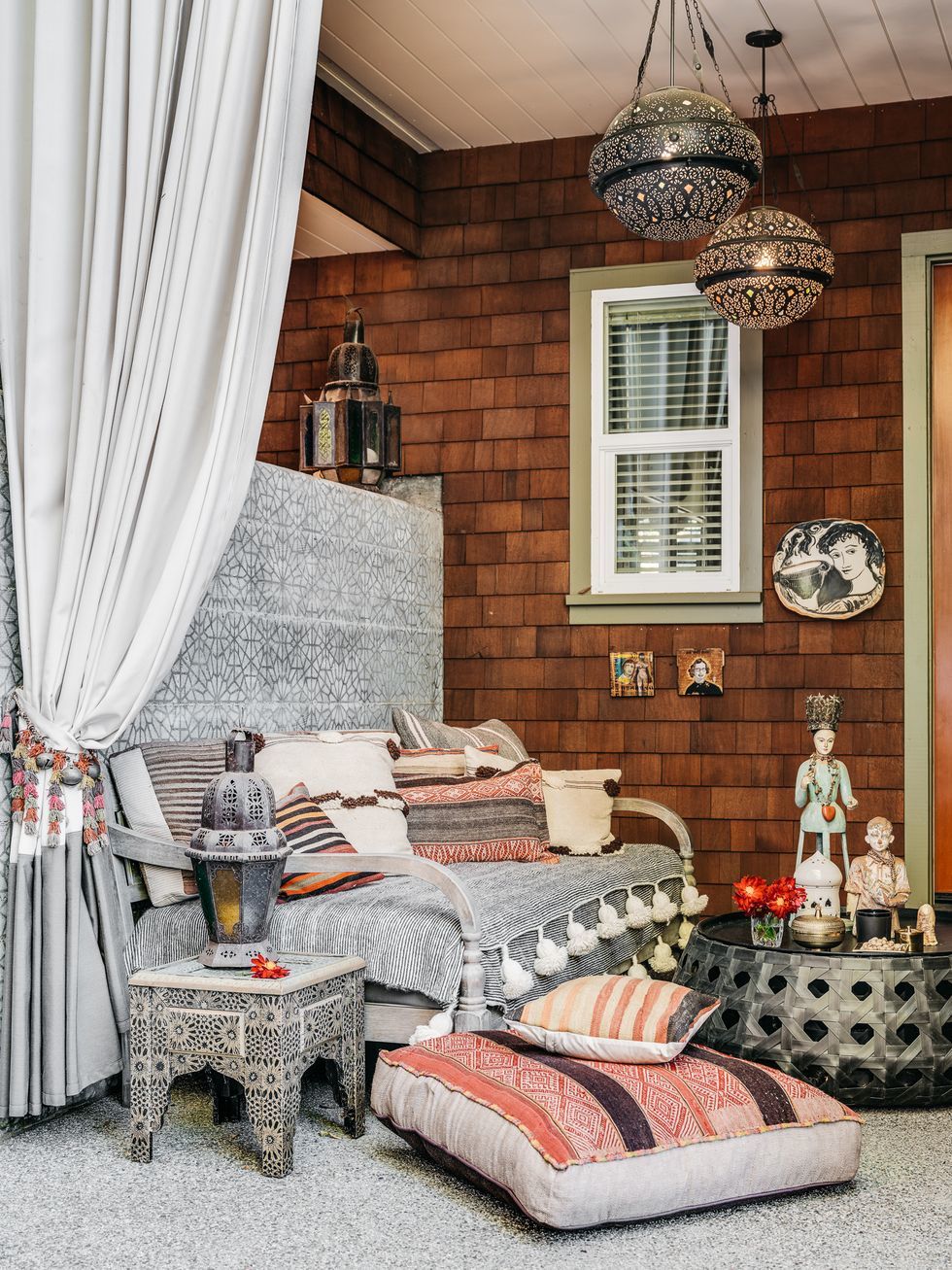 Moroccan-Inspired Patio

A mix of piled-on pillows in fabric sourced from Peru, brass pendant lamps from Tazi Designs, and vintage statuettes create a cozy eclectic vibe on this Holly Kopman designed porch.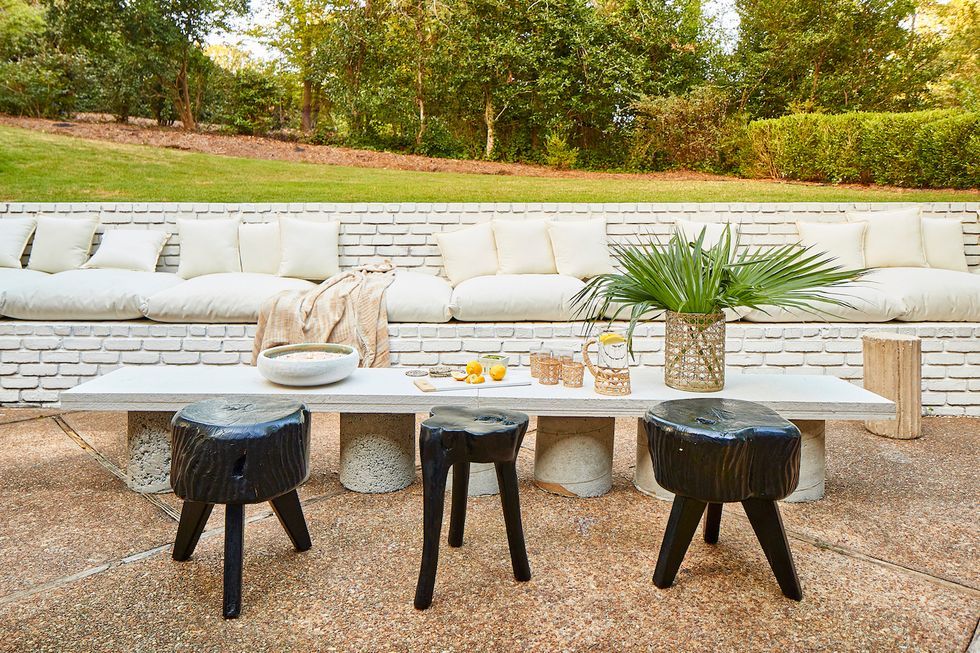 Mixed Neutral Patio

To give his Alabama patio a Moroccan theme, artist William McLure paired a low, long table with a seating bench he transformed from an existing planter. To finish the look, he added inexpensive cushions from Ikea.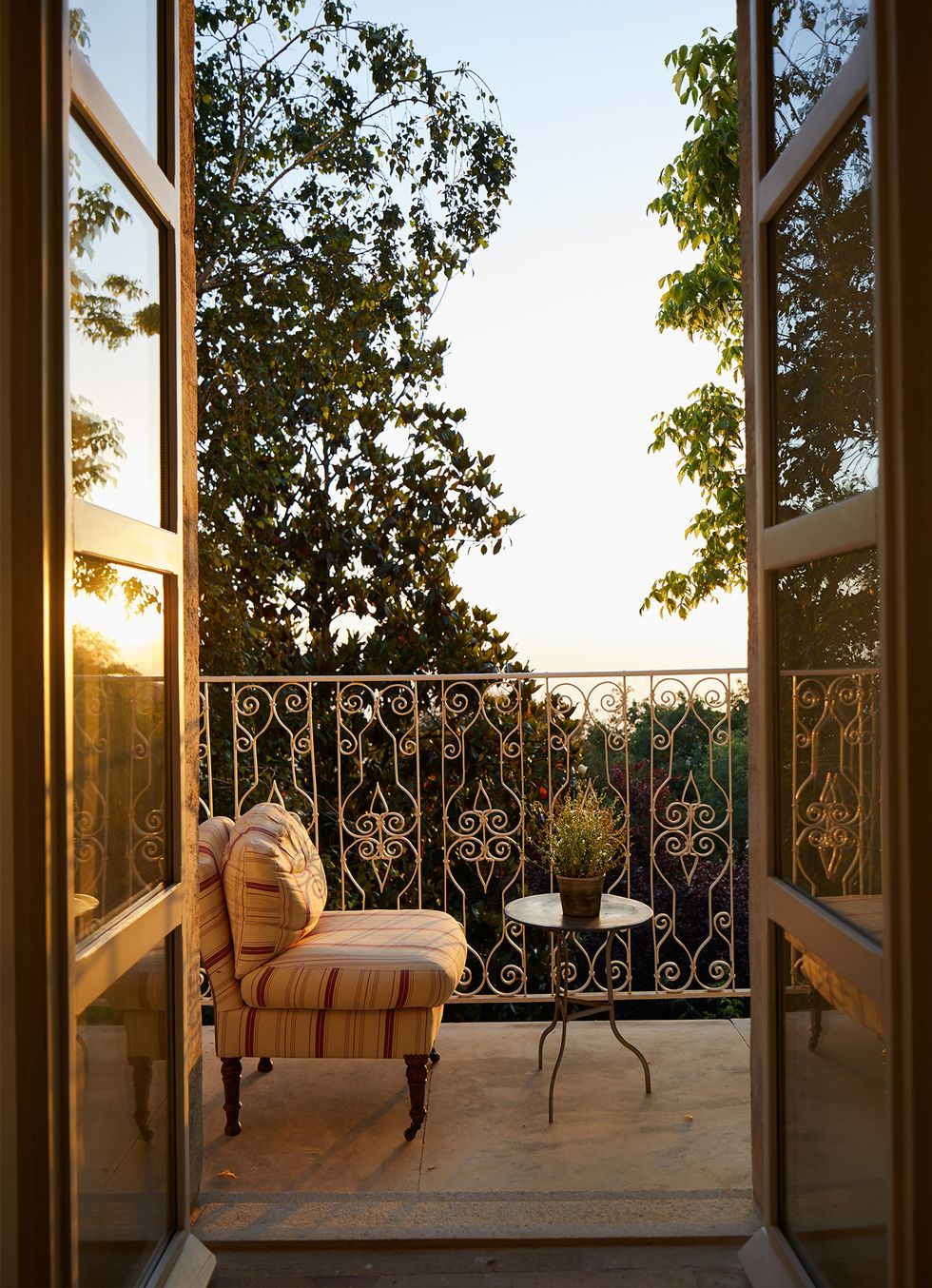 A Serene Balcony

Romantic scrollwork is the perfect backdrop for a vintage slipper chair paired with a petite table from Artisans du Liban et d'Orient at the chic Beit Trad guesthouse in Lebanon.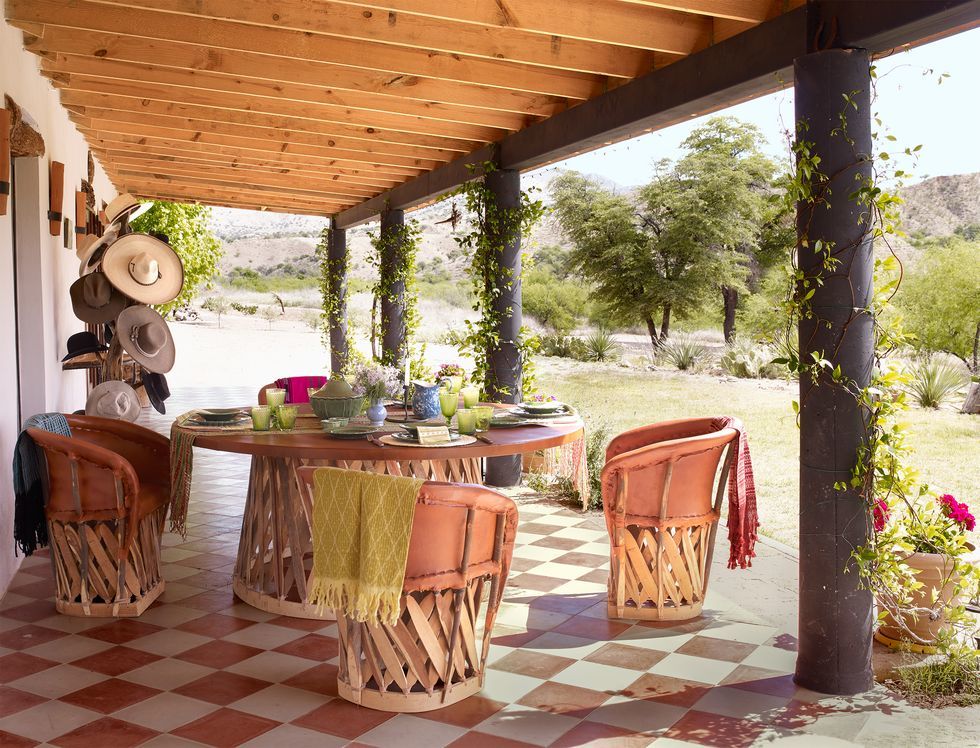 Idyllic Dining Porch

The equipal-style table and chairs from the Jalisco region of Mexico draped with handmade Rebozo shawls create an intimate dining area at this Mexican ranch house.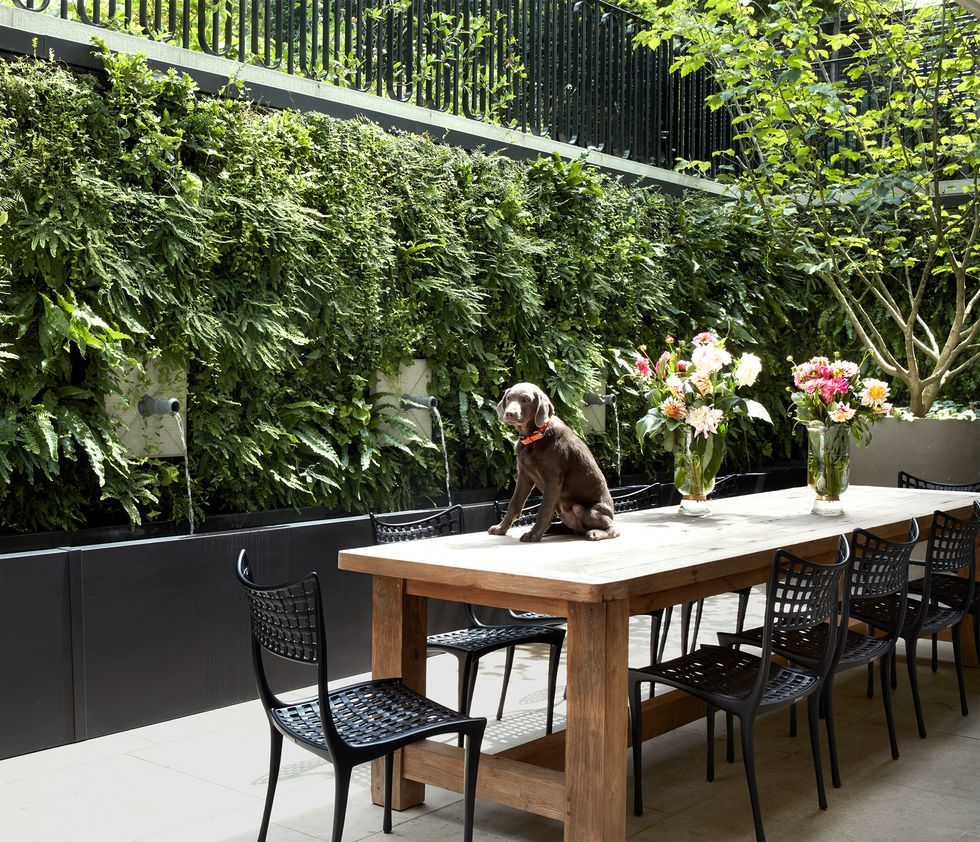 Garden Wall Patio

A lush garden wall designed by Arne Maynard Garden Design surrounding a long wood table from Bloom with chairs from Design Within Reach anchored by flamed Portuguese limestone transform this London patio into an oasis.