Behind the glass partition on the bedroom side, dark grey linen curtains are installed to be able to darken out this room and to get some privacy.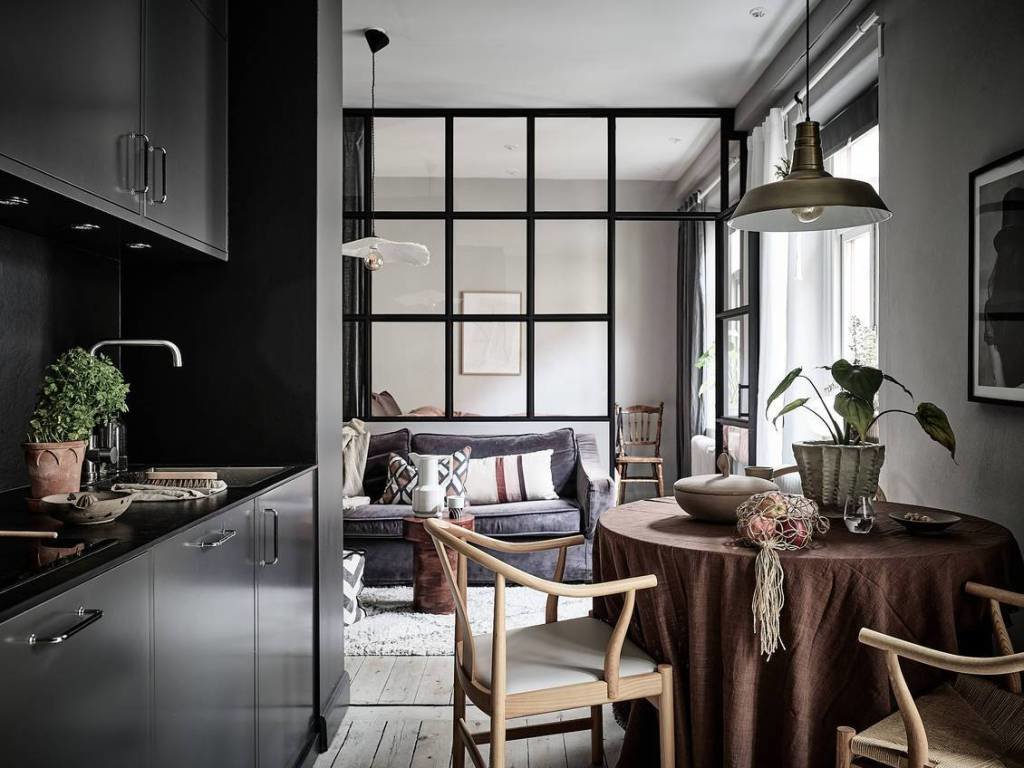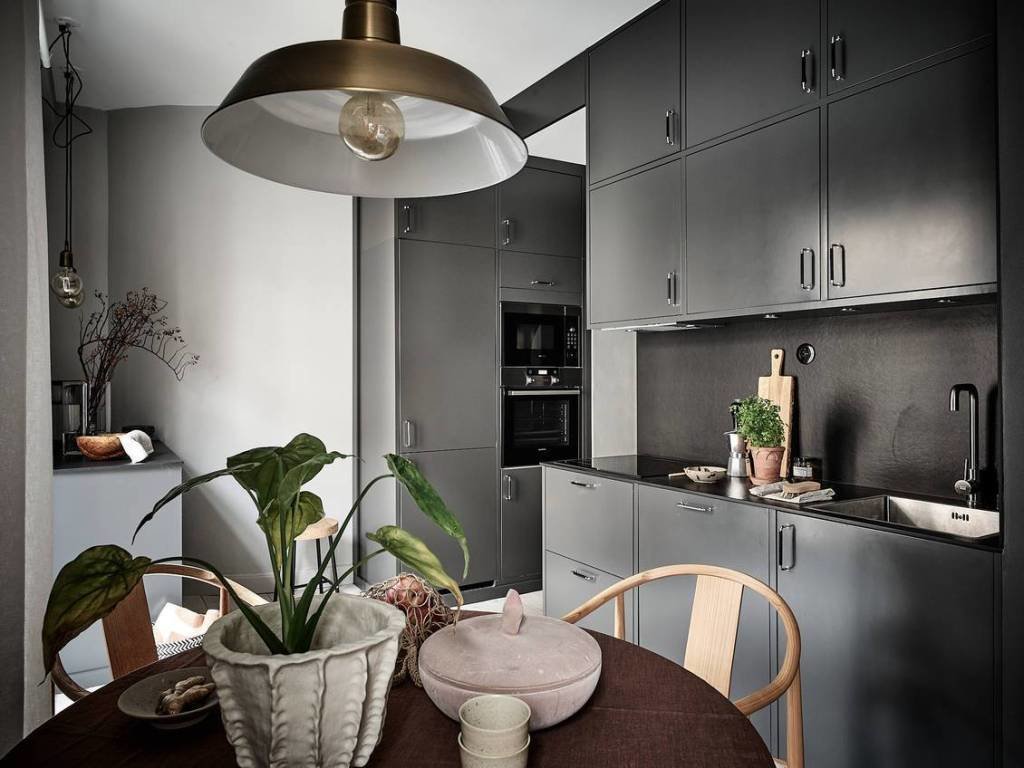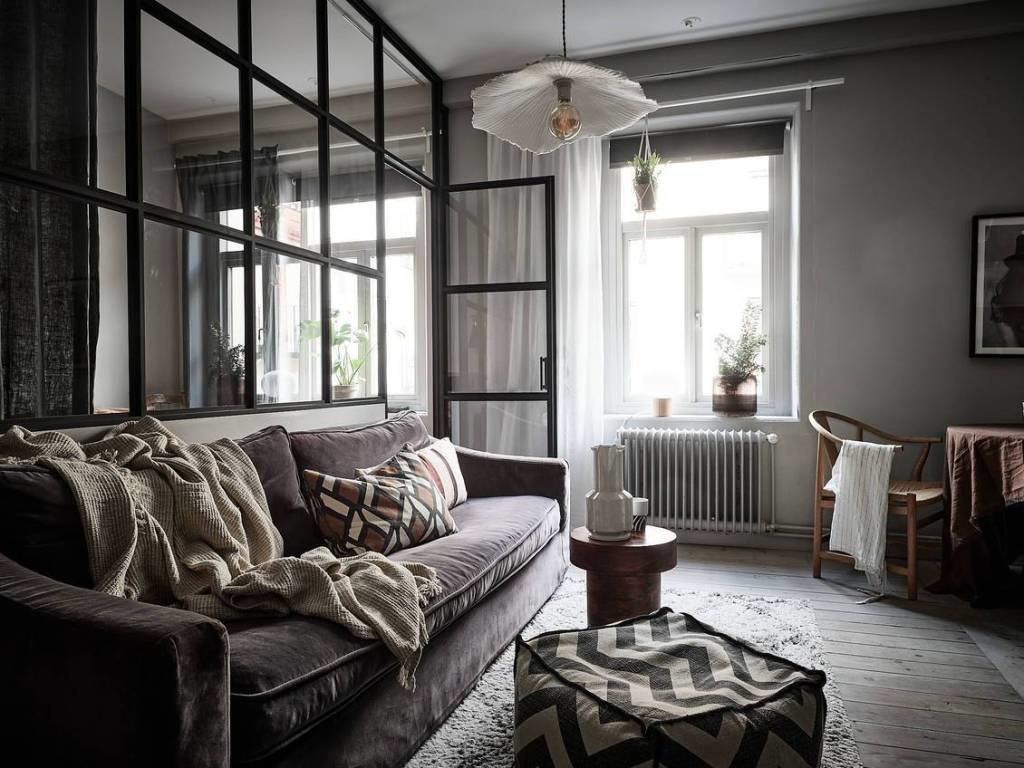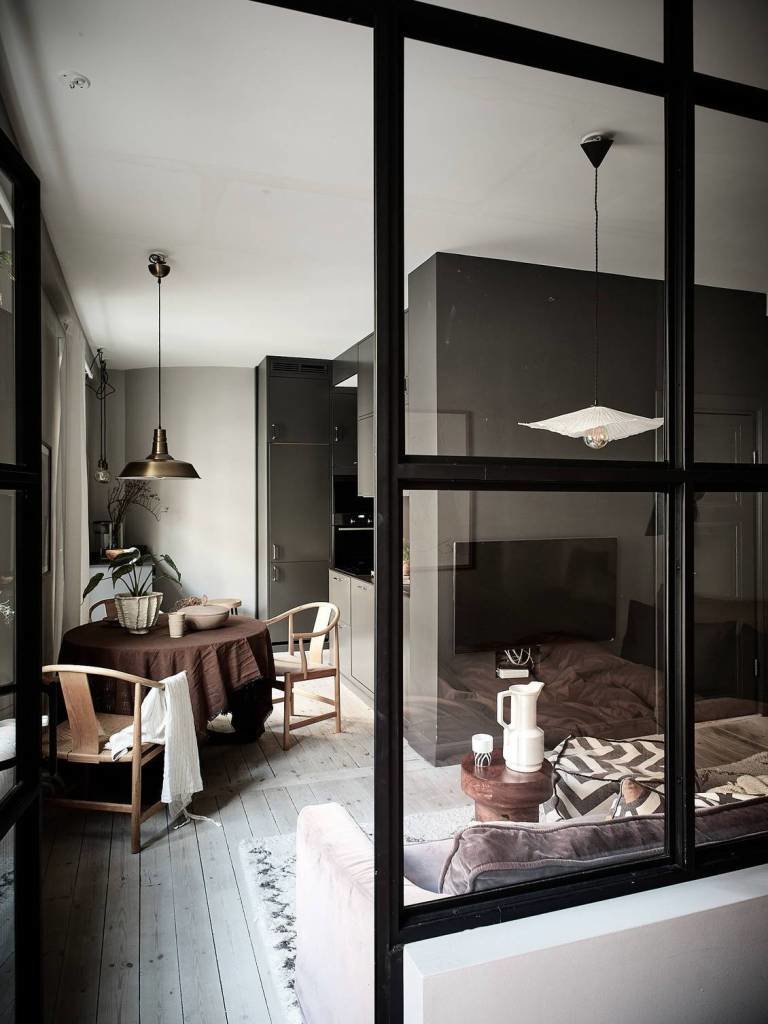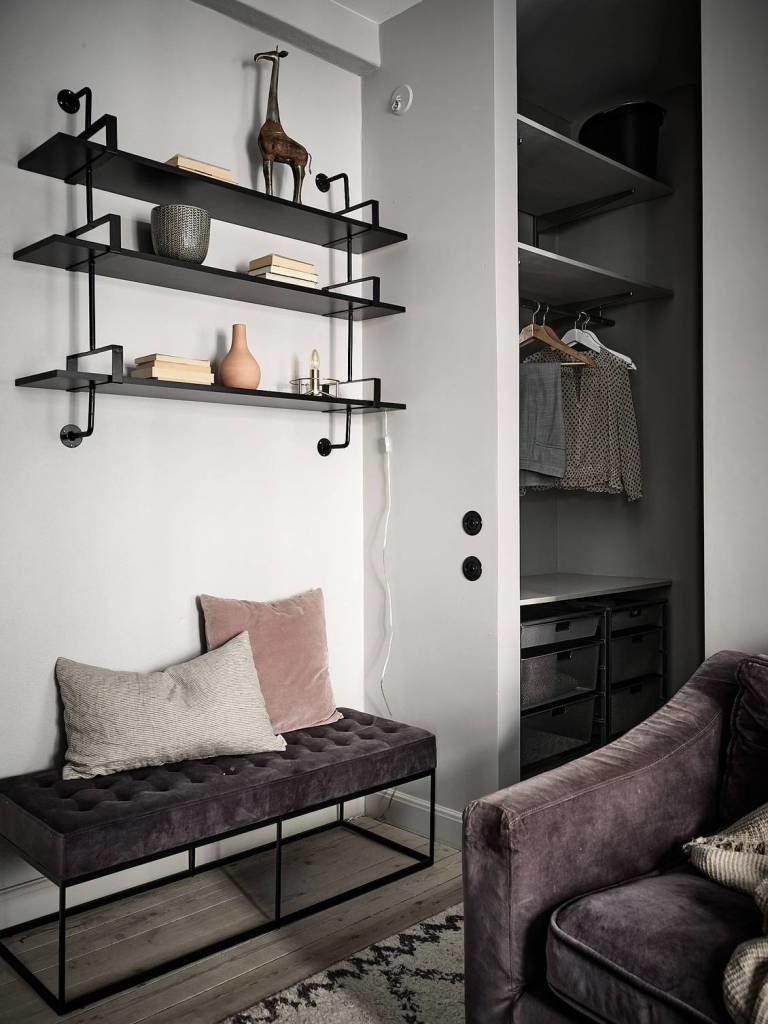 The kitchen and living room are small, yet the sofa and the small round dining table fit perfectly in those spots and the layout of the kitchen has been utilised to have enough storage space with cupboards going all the way onto the ceiling.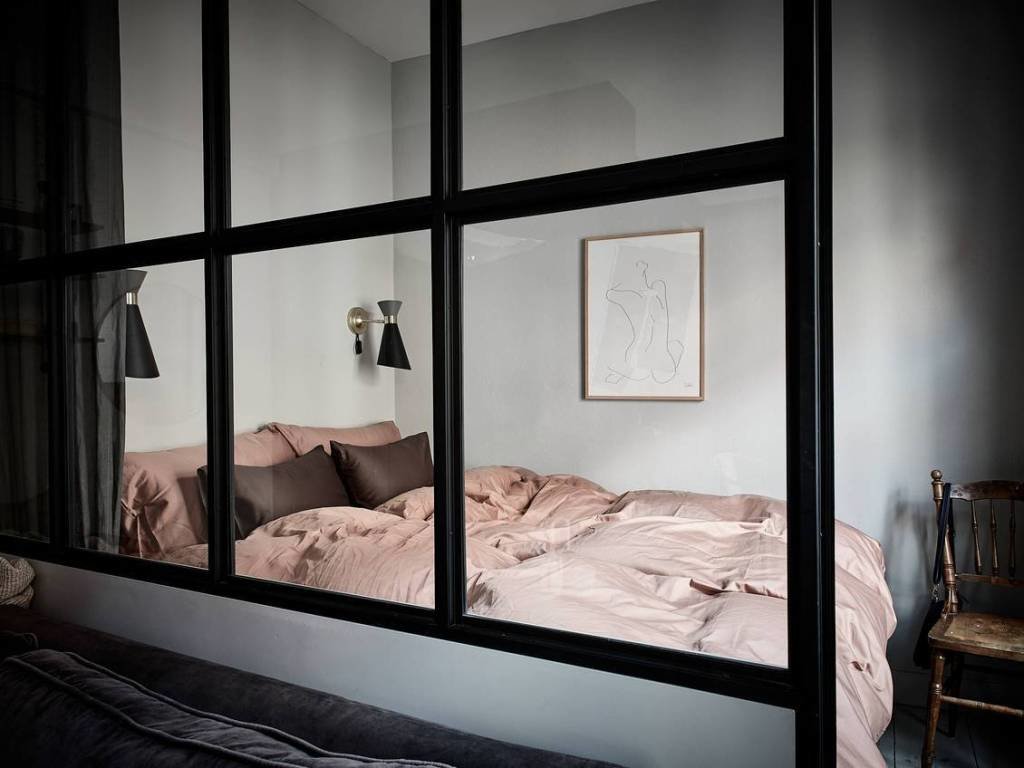 I love the touch of pink in the duvet cover which can be seen from the entire studio and stands out so much against all the dark colors. It softens out the otherwise dark grey and black palette a little.