At first glance, decorating a small bedroom can seem quite limiting. When square footage is at a premium, it can feel as if you have only so many room layouts and furniture pieces to choose from. But whether you're transforming a cozy attic into a spare bedroom or carving out some space in your studio apartment, you may find that a small bedroom has unlimited potential-you just need to get creative. For inspiration, browse through these 72 standout ideas. From textured touches to creative uses of traditionally overlooked nooks, these rooms prove that petite spaces can be big on style.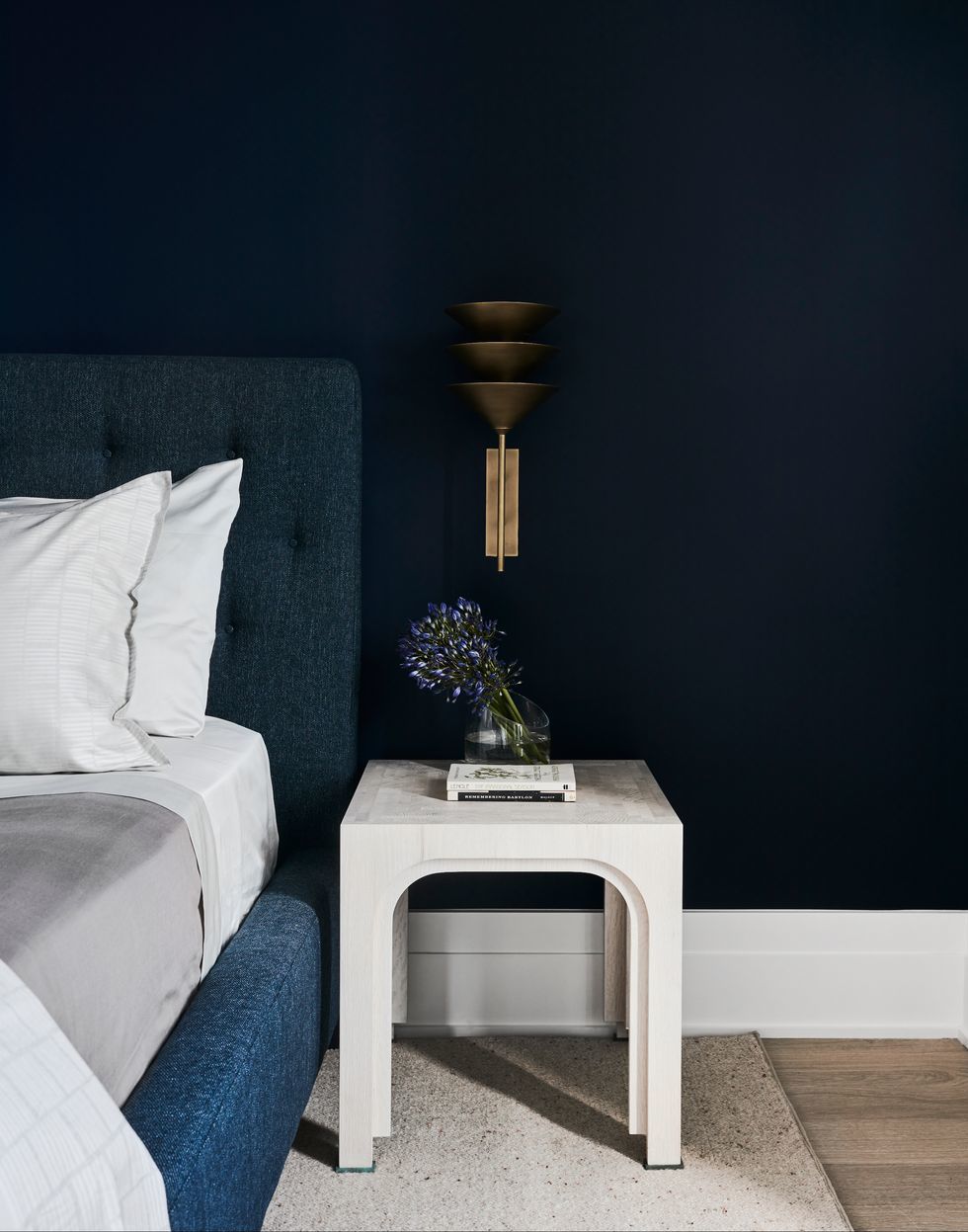 The Dark Side

Contrary to popular belief, dark colors can make a small space appear larger. Colony's Jean Lin used a deep, inky blue in this travel-inspired apartment.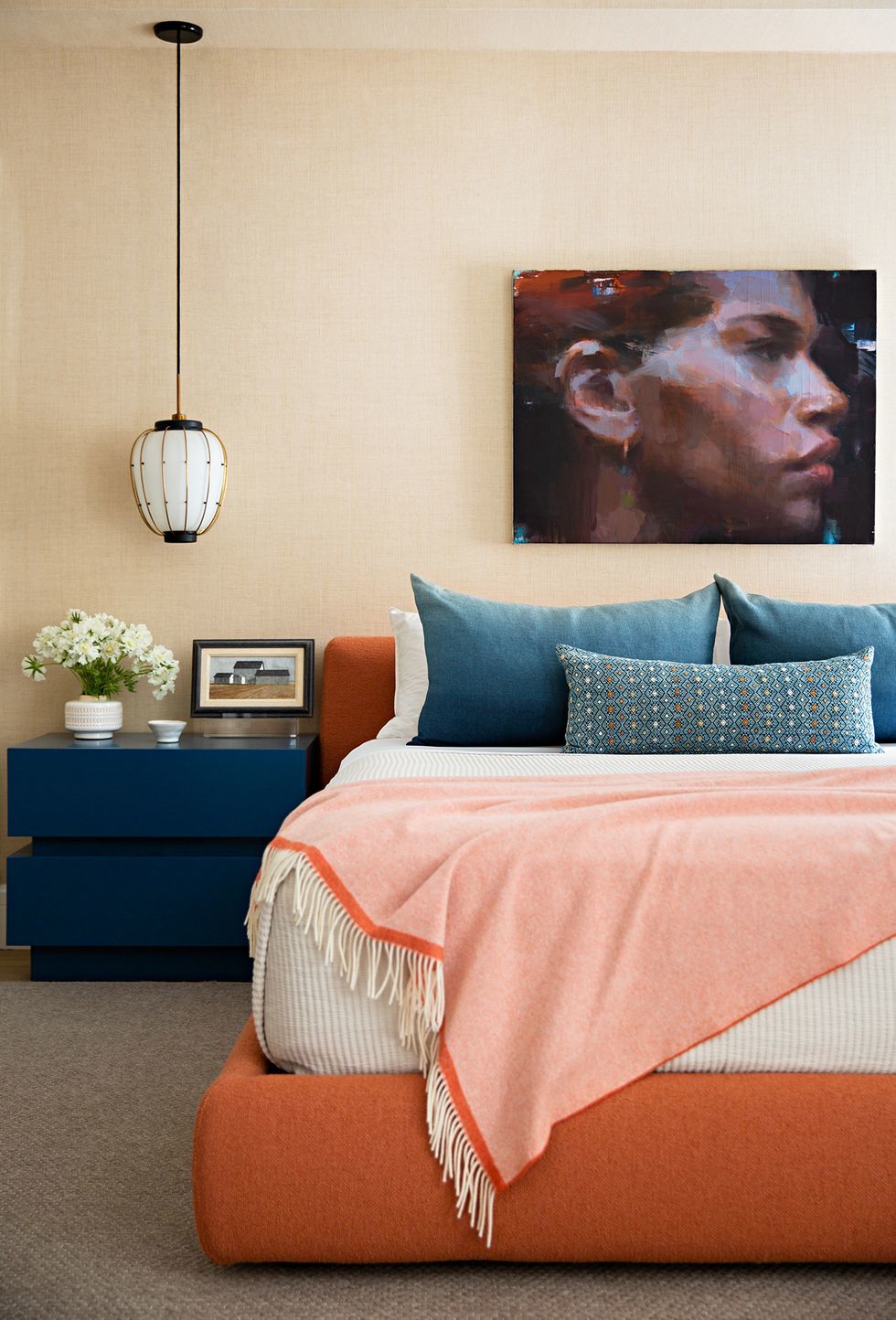 Create Contrast

As the old saying goes, opposites attract. When tasked to design this apartment on Manhattan's Upper West Side, Danielle Colding embraced her bold streak with an orange bed from Design Within Reach and offsetting blue accessories.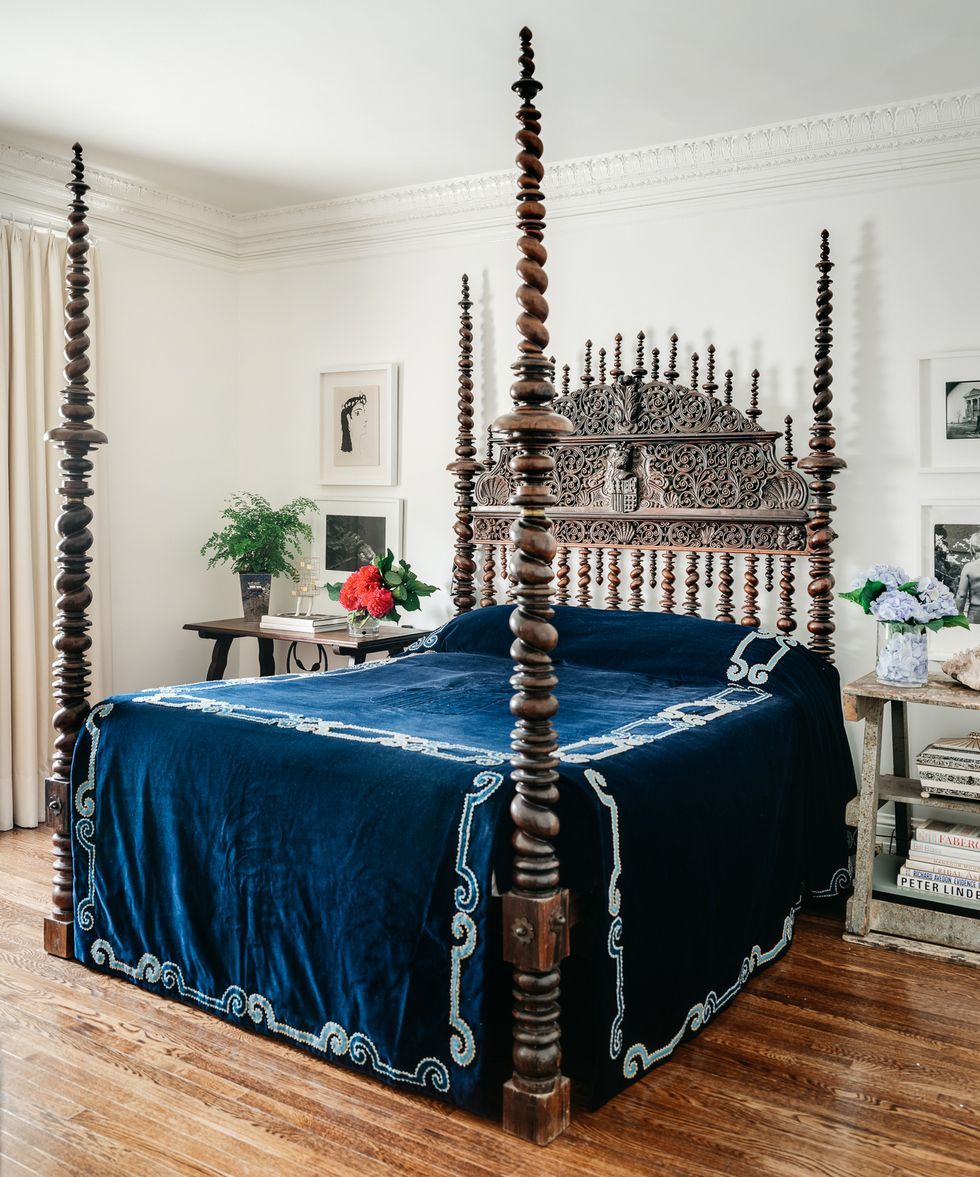 A Bold Bed

Just because your bedroom is small doesn't mean it has to be boring. San Francisco–based designer Antonio Martins added an 18th-century Portuguese Bilros bed to this guest room in his home. While the intricate carved posts are eye-catching, the negative space of the canopy keeps the room from feeling claustrophobic.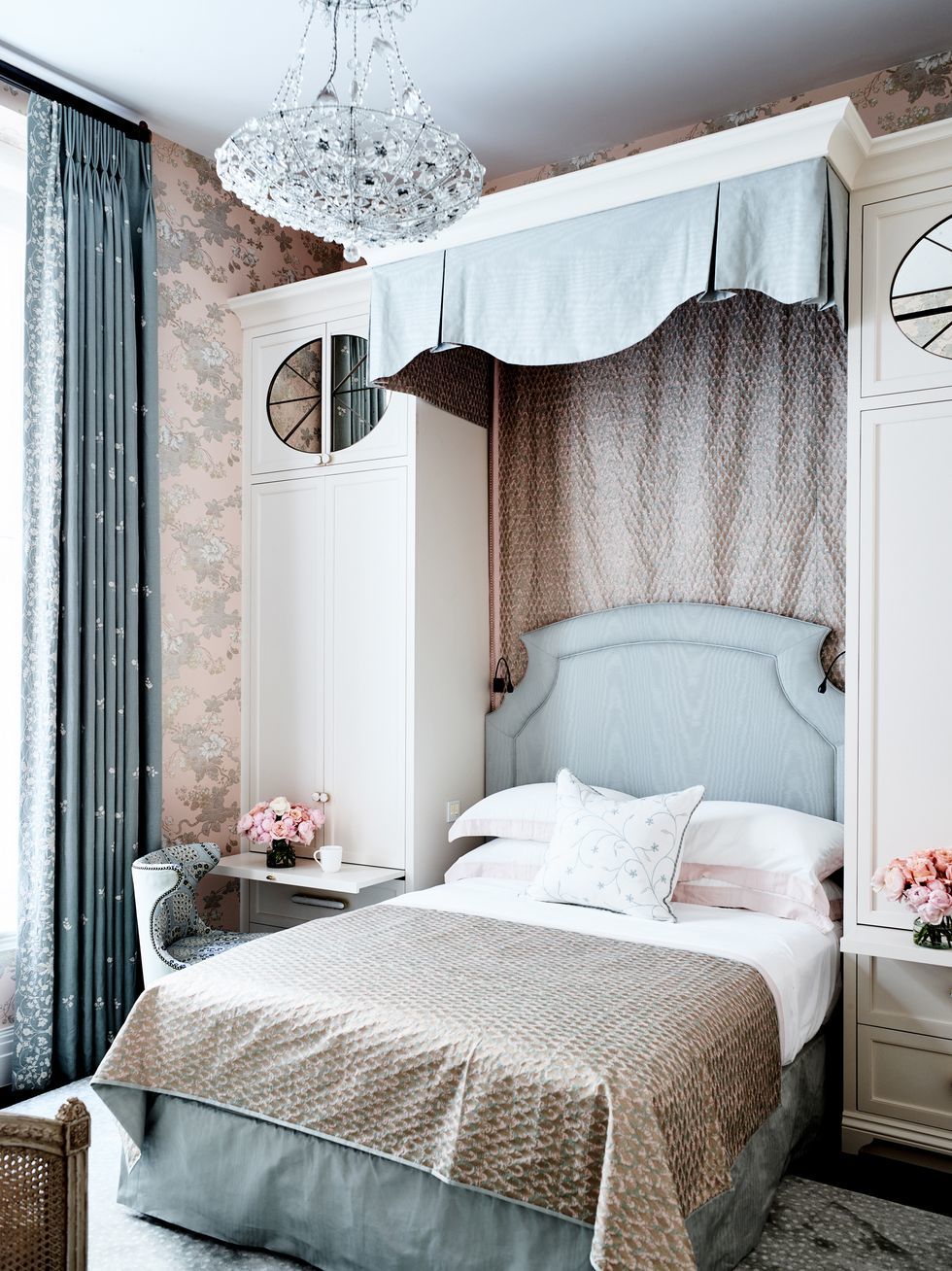 Pretty and Pragmatic

To give a statement bed a practical edge, take a cue from Thomas Hamel, who flanked this Fortuny fabric–clad canopy with tall cabinets.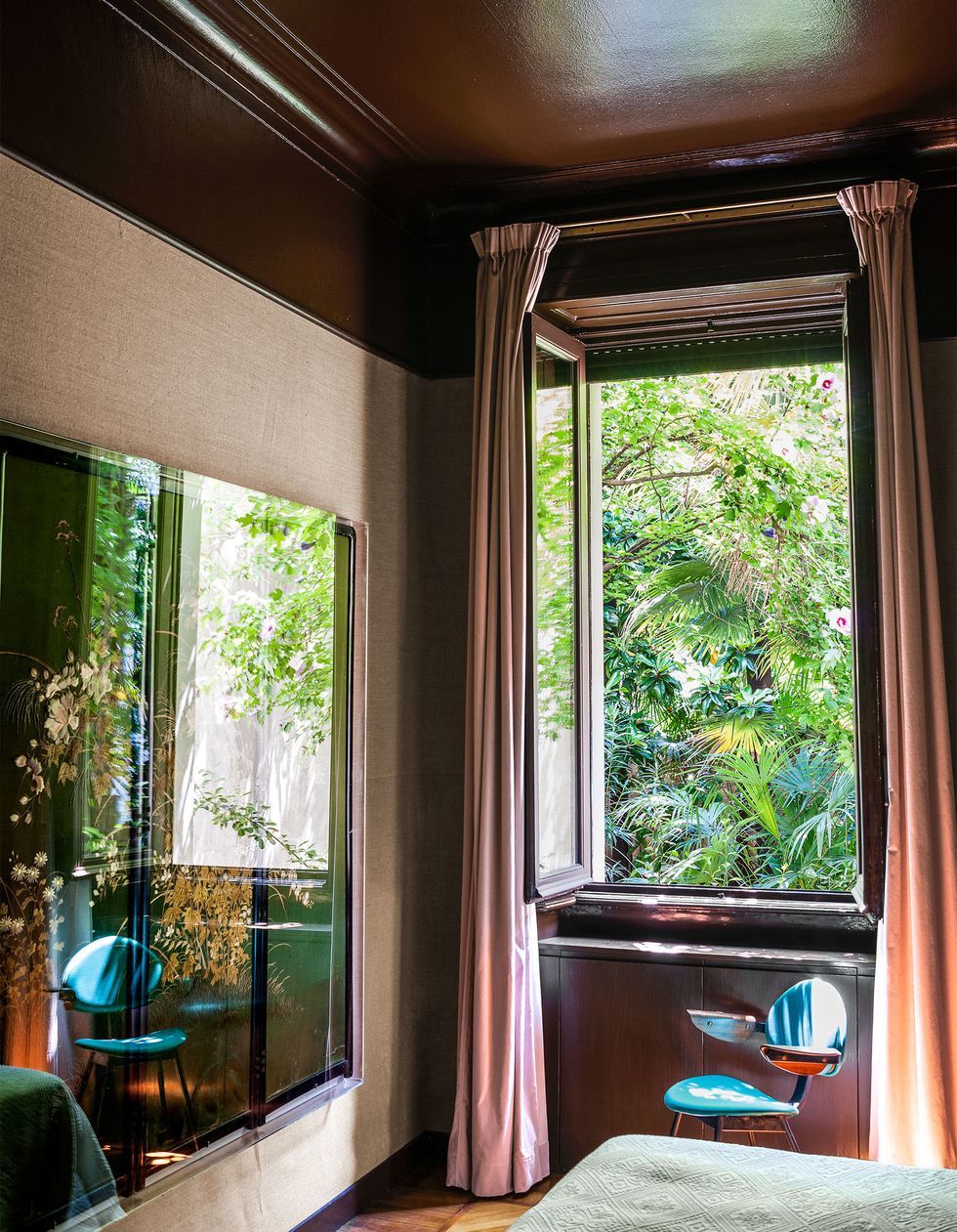 Sitting Pretty

If you want to enjoy your small bedroom beyond those eight glorious sleeping hours, add a perch. For his room with a view in Milan, Dimorestudio's Emiliano Salci placed this small chair in front of his bedroom's casement window.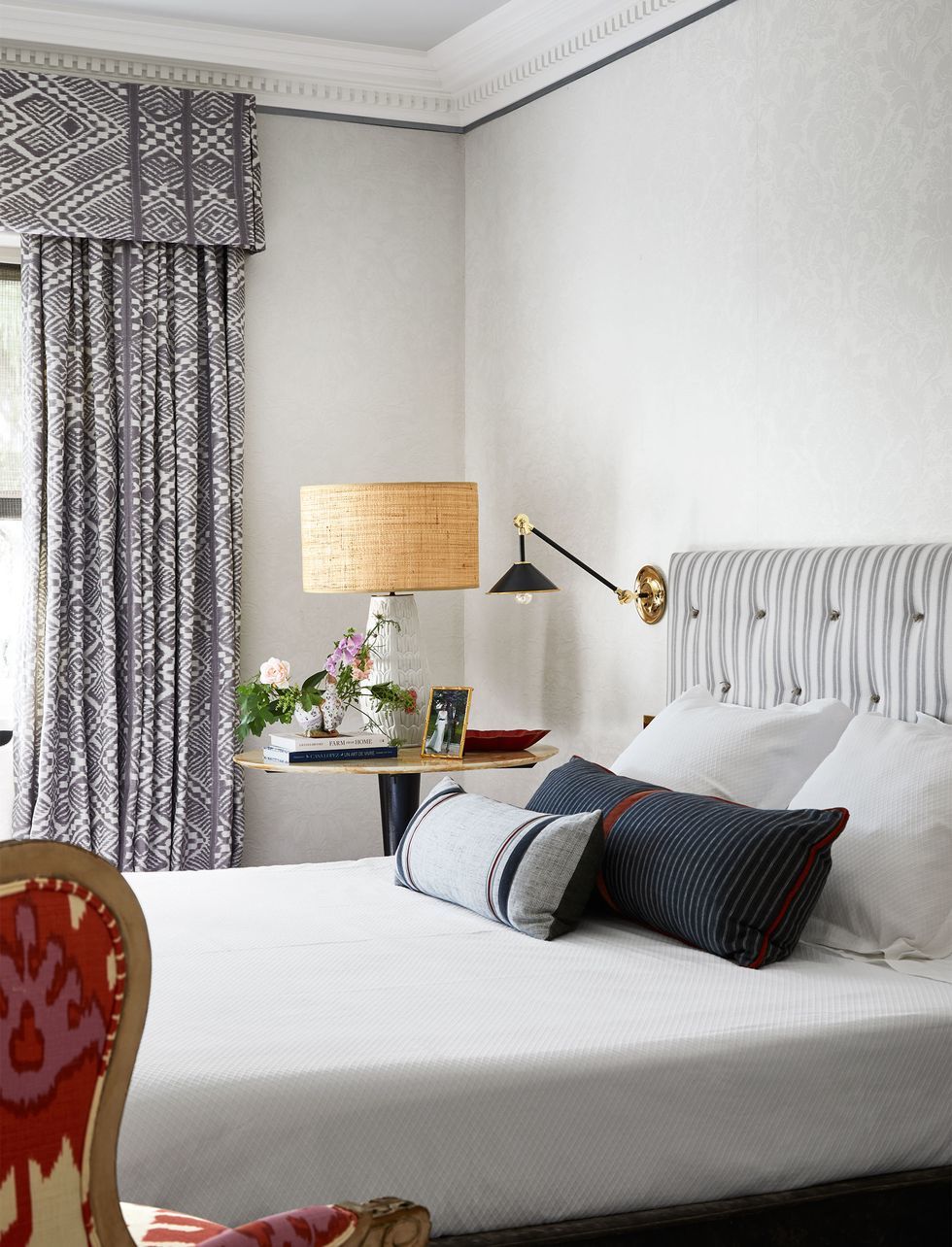 Layer Your Lighting

Up your small bedroom's cozy factor with warm, layered lighting. In a Madrid bedroom, designer Isabel López-Quesada paired a reading sconce with a classic table lamp.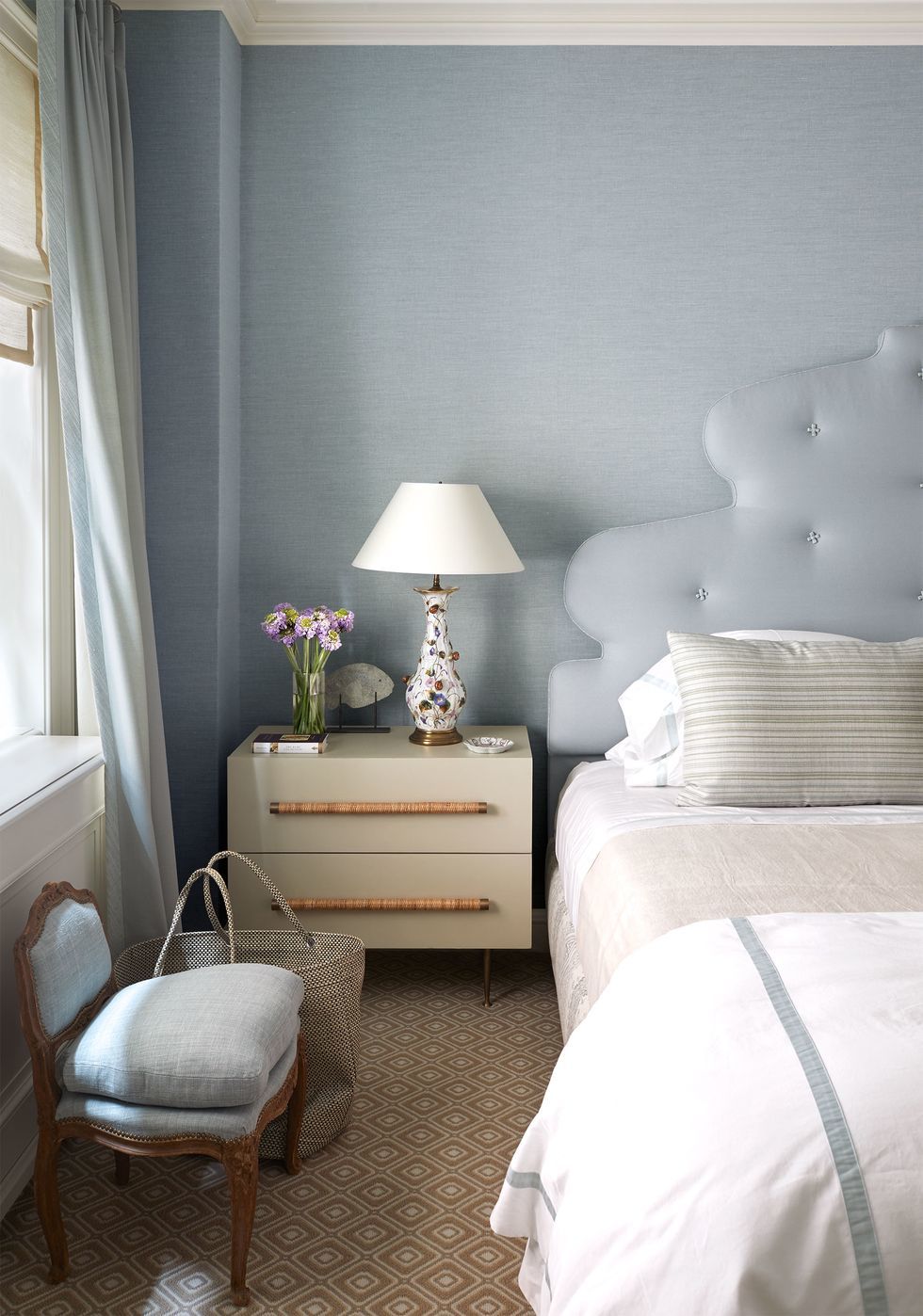 Make the Most of Monochrome

For a low-effort way to make a big impact, stick with a monochromatic color palette. In this apartment on Manhattan's Upper East Side, Tom Scheerer used a soft blue throughout to make his clients feel as if they're floating on cloud nine.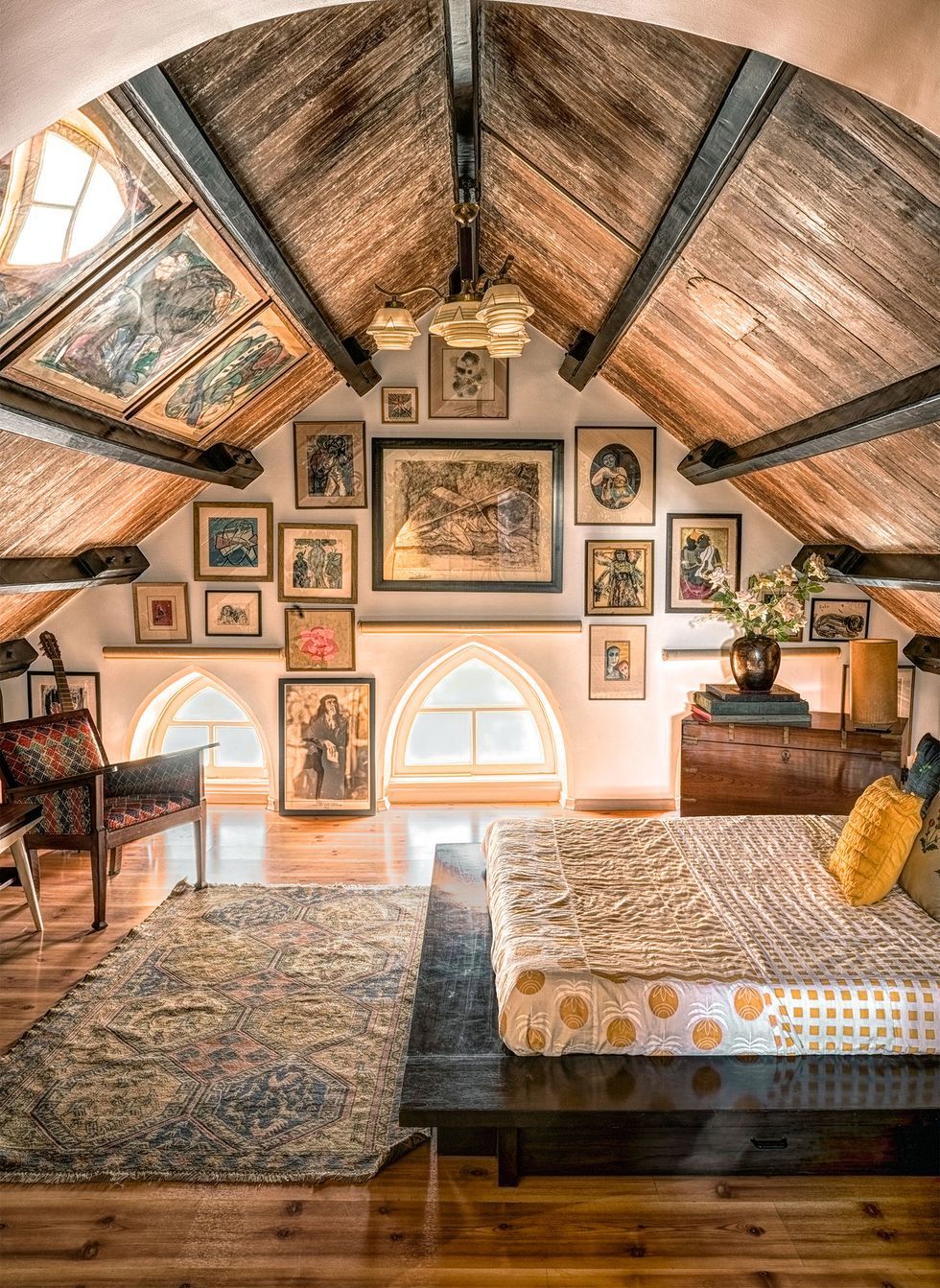 Get Creative With Your Ceilings

When decorating your small bedroom, it's important to make the most of every available space—even your ceiling. In Srila Chatterjee and Mahesh Mathai's Mumbai apartment, the couple punctuated the pitched ceilings of this attic guest room with artwork.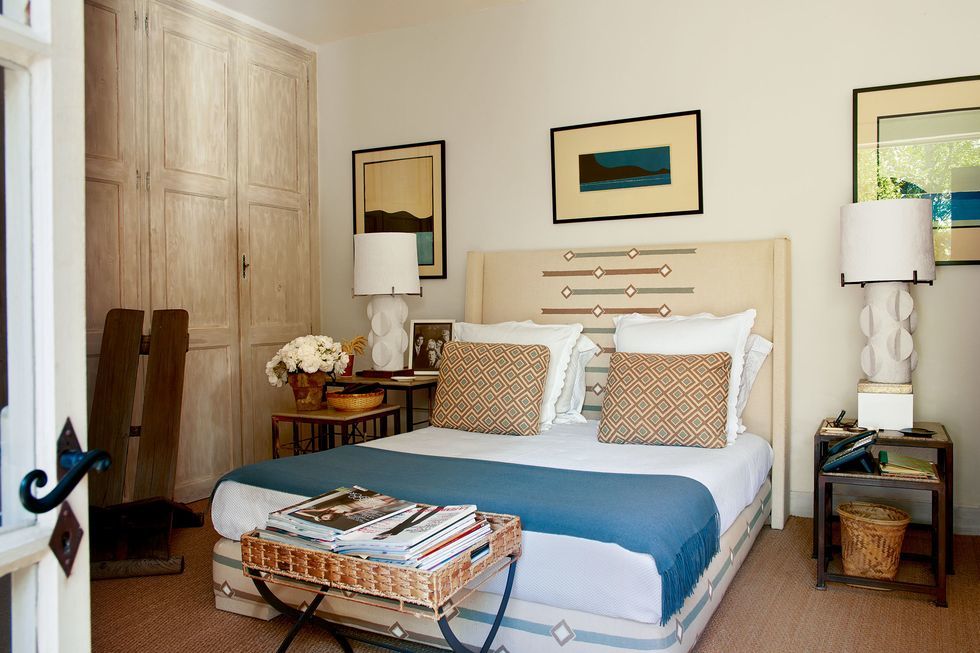 Power Combo

In his French weekend home, the late designer François Catroux turned the main bedroom into a serene oasis by juxtaposing warm neutrals with a splash of blue. This space features a custom bed draped in Bernard Thorp fabric and collages by Yves Saint Laurent.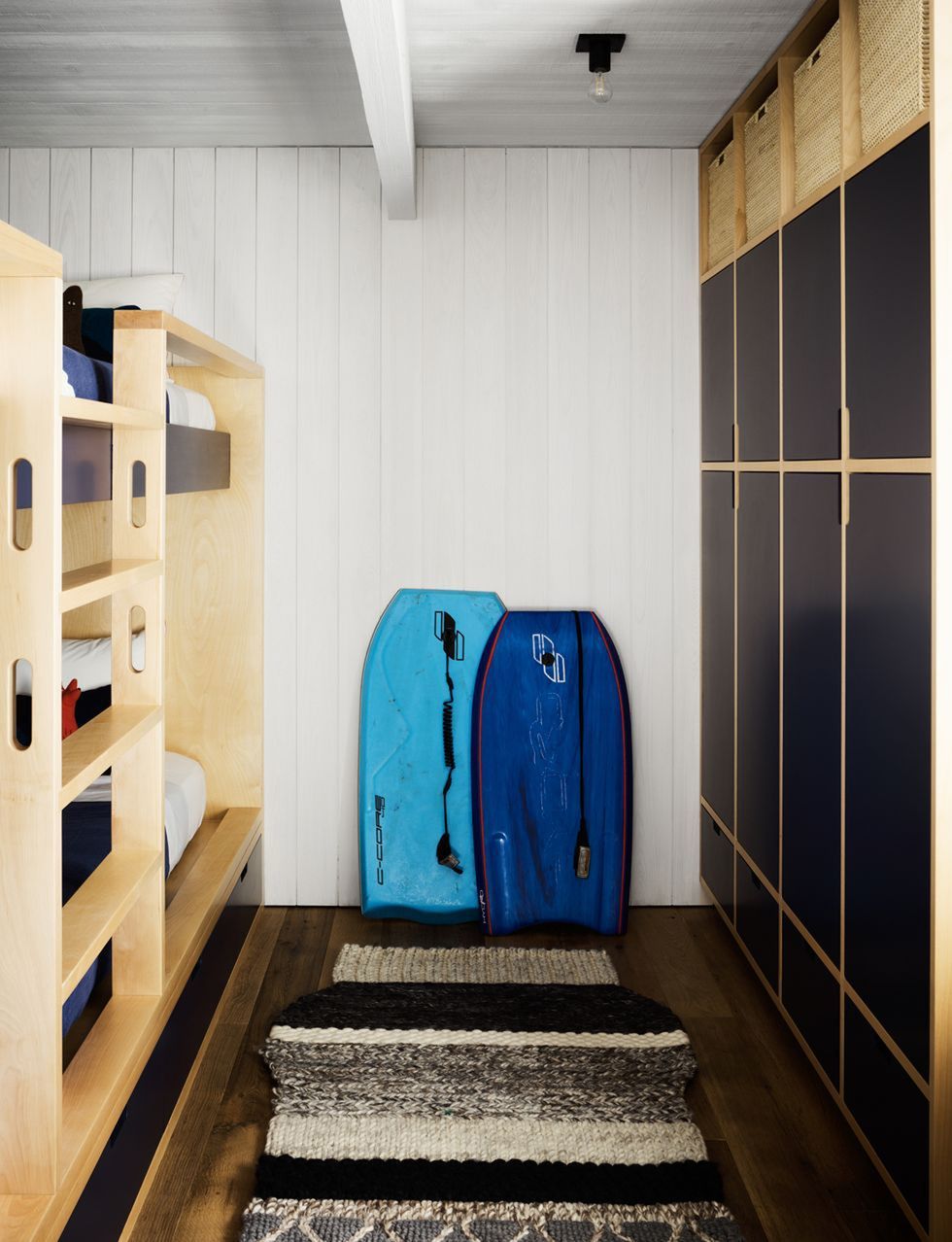 Push the Limits

In this Bay Area abode, Nicole Hollis made the most of this small children's bedroom by pushing the custom-designed bunk beds and cabinets up against facing walls.