Big things can indeed come in small packages-just take a look at your tiny bathroom. Because of the limited square footage and opportunities to change the layout, it's common to write off a small bathroom as a design afterthought. But in reality, a powder room or guest bath offers a great chance to experiment with a bold color palette, eye-catching tiles, or cool hardware. And, with the right design tricks, you can easily strike a balance between form and function-regardless of your bathroom's size.

Fortunately, you don't have to look far to find inspiration: We've scoured the archives and highlighted the very best small bathroom ideas here. With more than 85 rooms to peruse-featuring whimsical wallpaper and any number of other artful touches-there's bound to be a bright idea here that suits your space and style.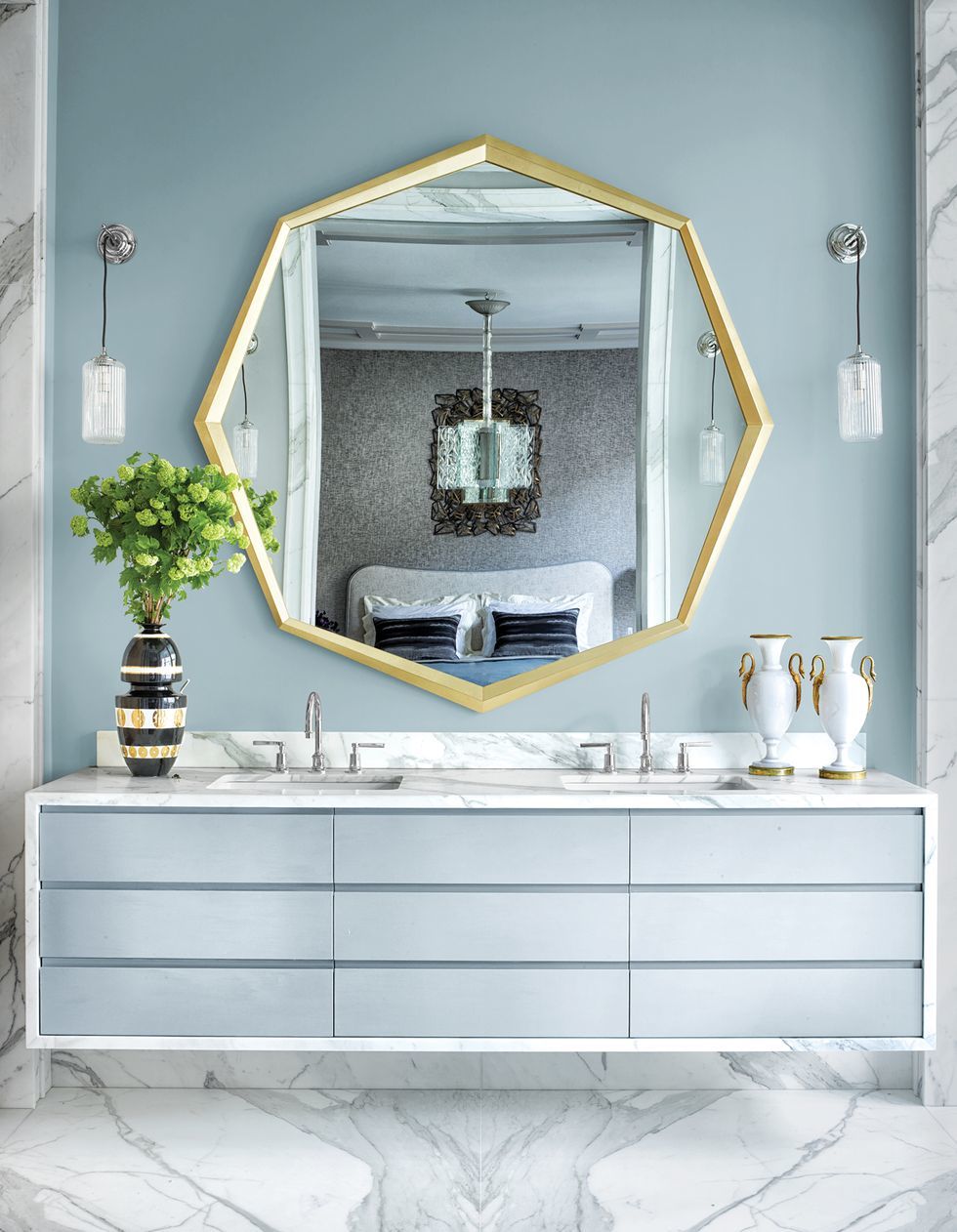 Mirror, Mirror

In this turnkey London townhouse, designer Jean-Louis Deniot added a large geometric mirror to this soothing space. The result? A well-appointed bathroom that's practical, too.


Pops of Color

Want to spruce up an all-white bathroom? Check out this studio apartment in Manhattan's West Chelsea neighborhood designed by Charlie Ferrer. The colorful vases deftly offset the crisp shower curtain from Matouk and the window treatments from Rogers & Goffigon.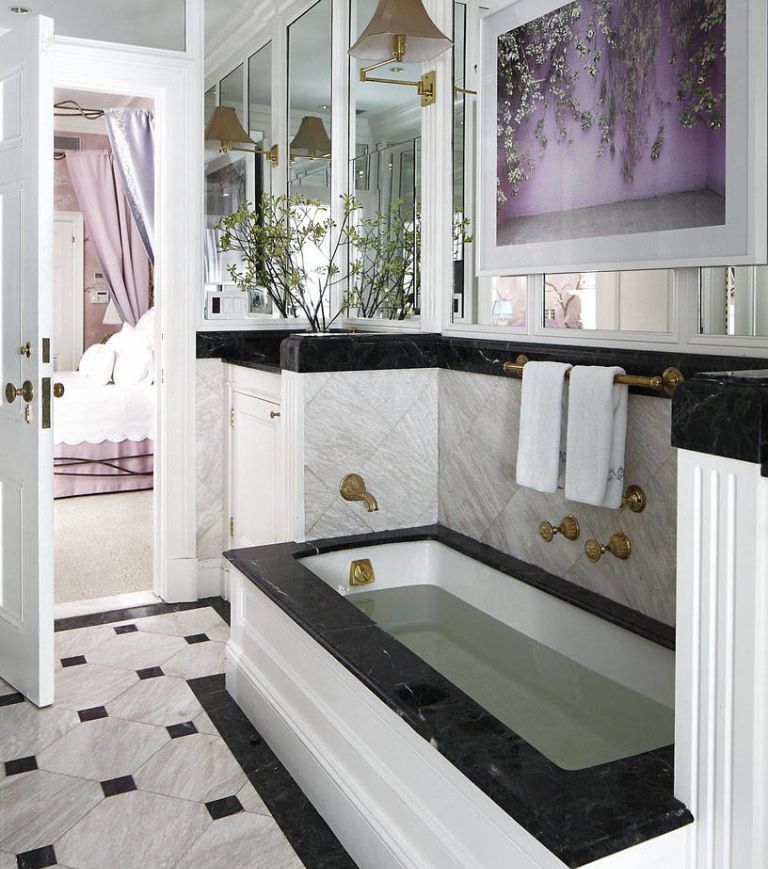 High-Contrast Excellence

What's black and white and chic all over? This petite bathroom Ann Pyne designed for her Manhattan client. Not only does the high-contrast color palette offer lots of drama, but the mirror-lined walls create the illusion of a larger space.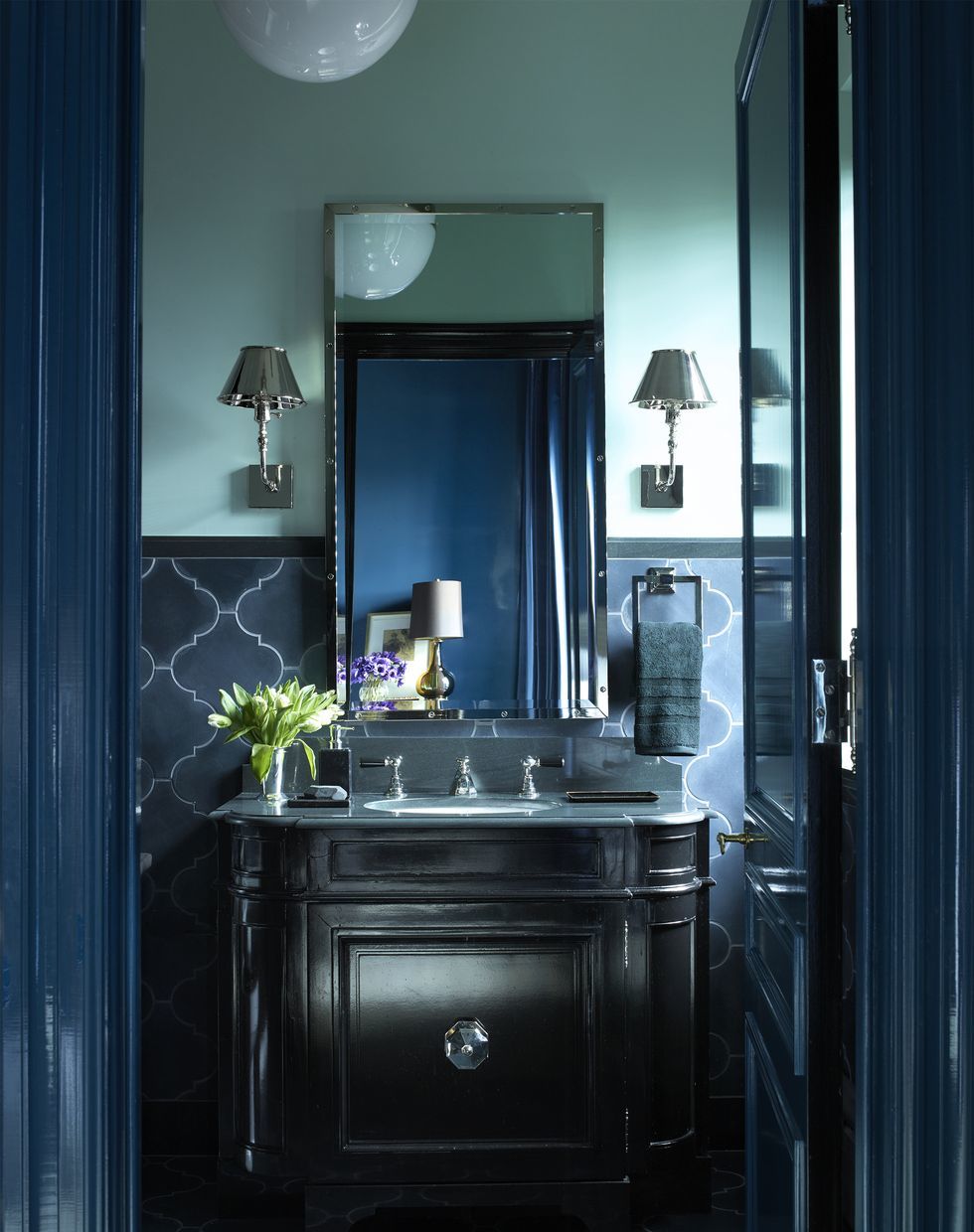 One-Shade Wonder

If you want to make a big statement in a small bathroom, stick with a monochromatic palette. The inky blue Alisa Bloom used in this Chicago penthouse is equal parts moody and magnificent.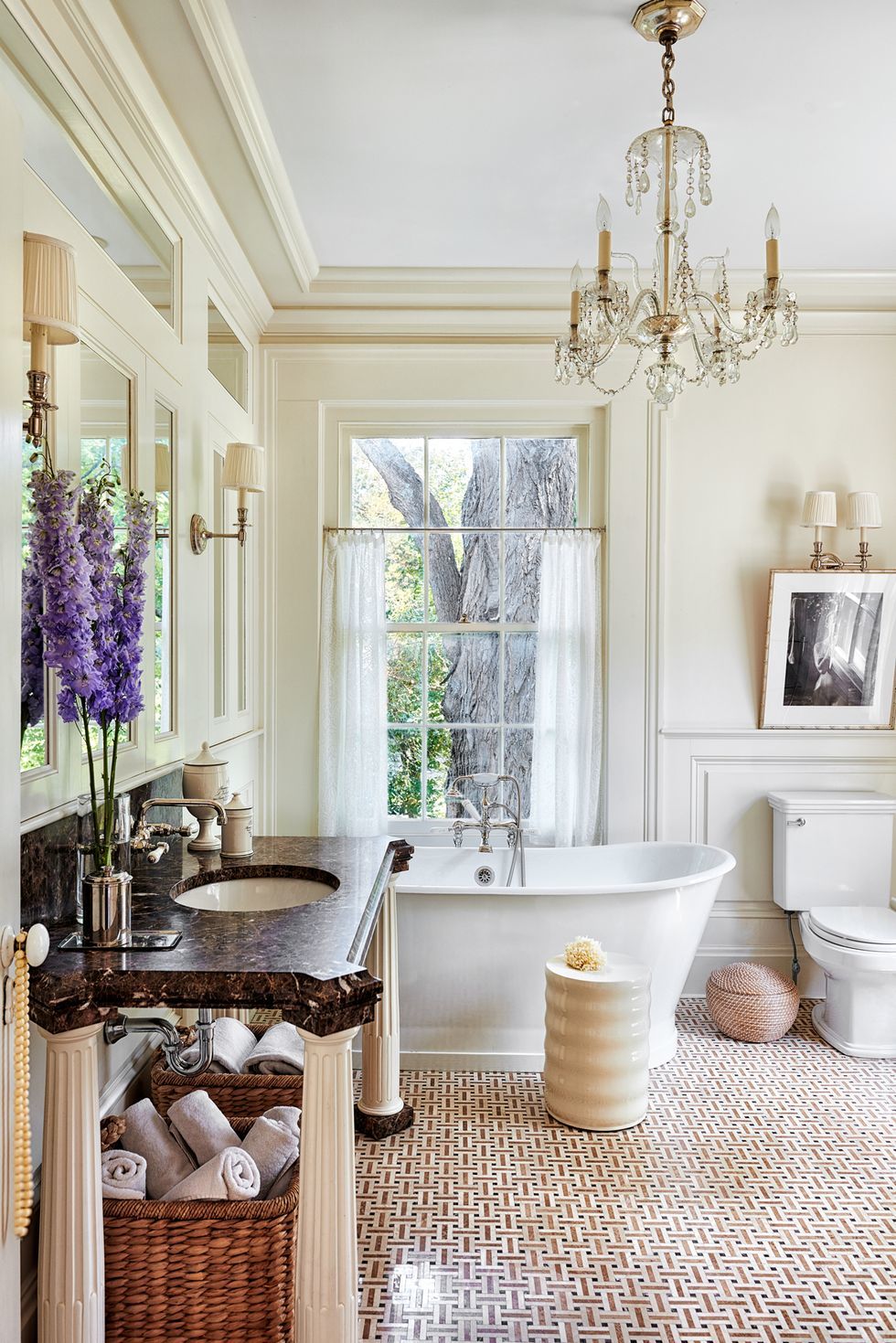 Take a Soak

Just because you have a small room doesn't mean you necessarily have to skimp on a soaking tub. Steal this idea from a decent-sized bathroom: Martin Cooper and Karen Suen-Cooper moved the Clawfoot Supply tub to the corner in their upstate New York home, maximizing the space and offering an exquisite view.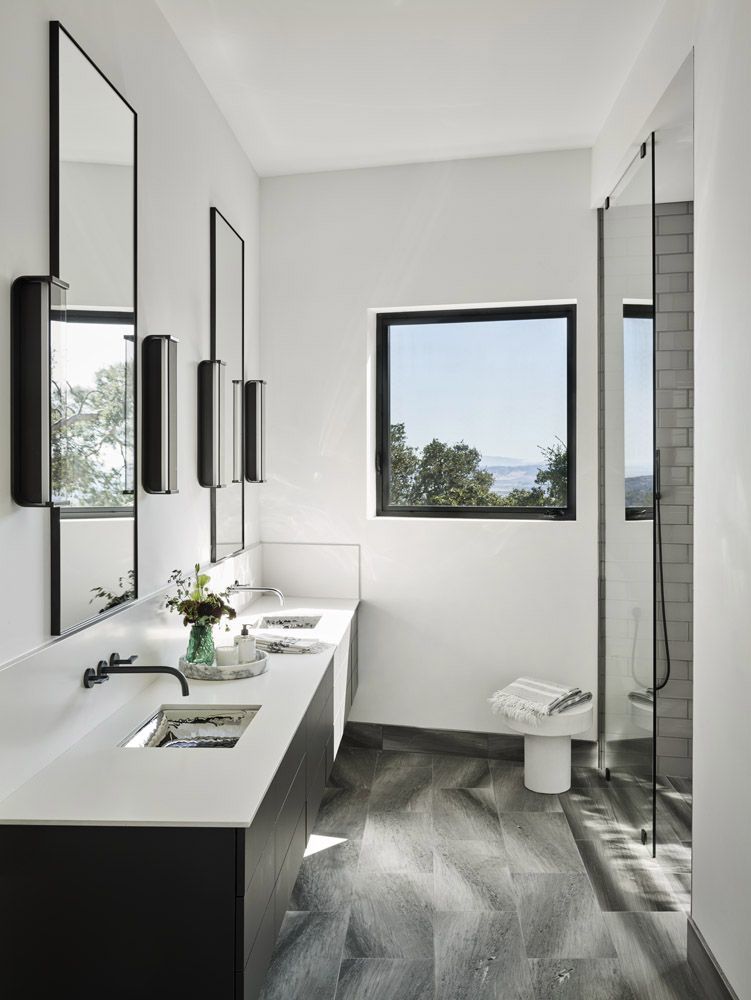 Gorgeous Galley

It turns out, a galley bathroom is a space-efficient layout. George Bevan optimized this petite room in California by trading in the soaking tub for a shower and adding a lengthy counter.


Shower Alfresco

Tight on space? In some locales, you can take part of your bathroom outside. In her Cartagena, Colombia, vacation home, jewelry designer Chiqui de Echavarría gave her outdoor shower an ornate, otherworldly edge.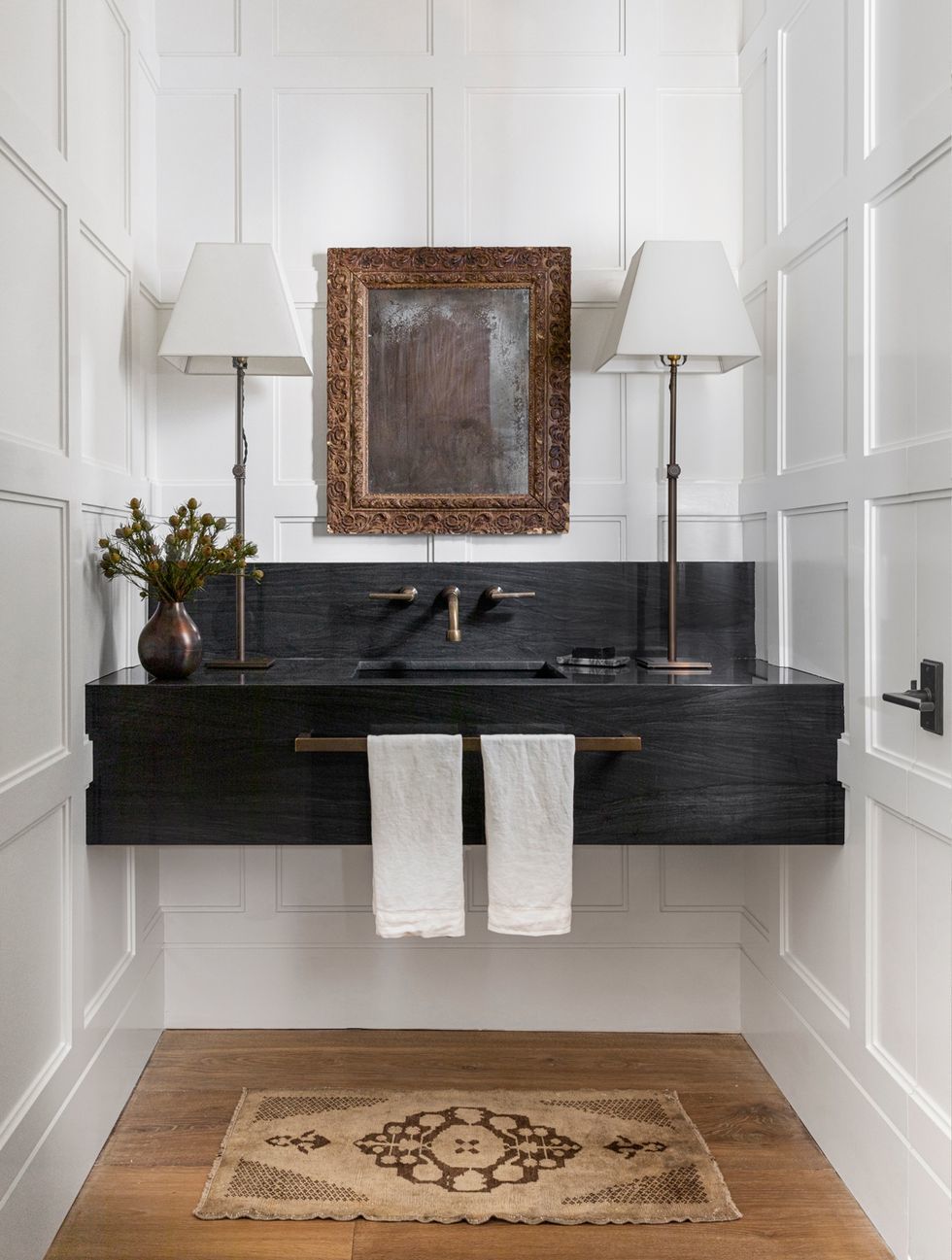 Wainscoting Wonder

Tiles are the go-to wall treatment in most small bathrooms. But as this Marie Flanigan–designed space in Houston proves, wainscoting can be a striking-and less predictable-alternative.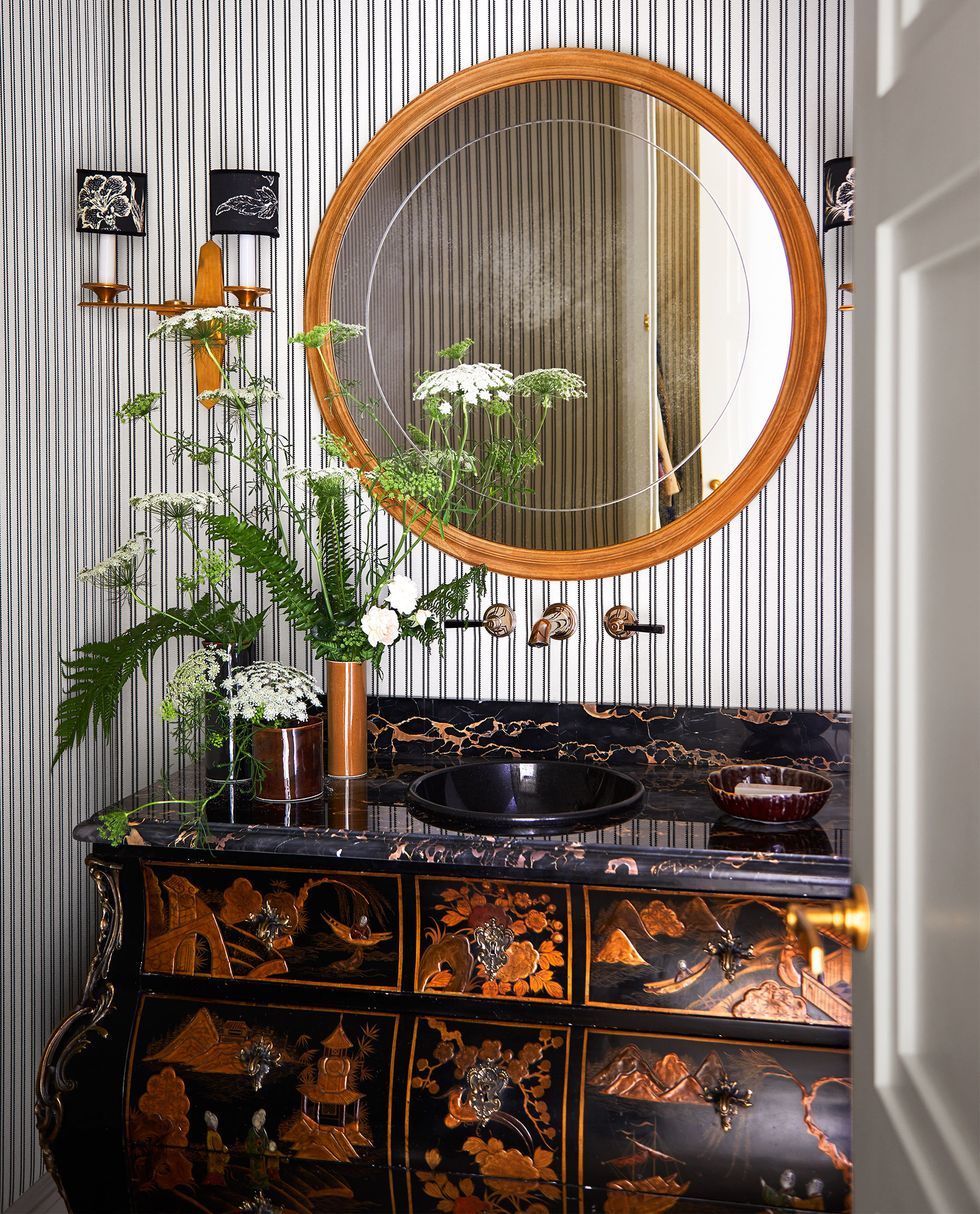 Old Meets New

Previously owned by the actress Ava Gardner, this Madrid apartment is bursting with rich history. Designer Isabel López-Quesada recreated its storied magic by transforming a 1940s inlaid dresser into an unconventionally cool vanity.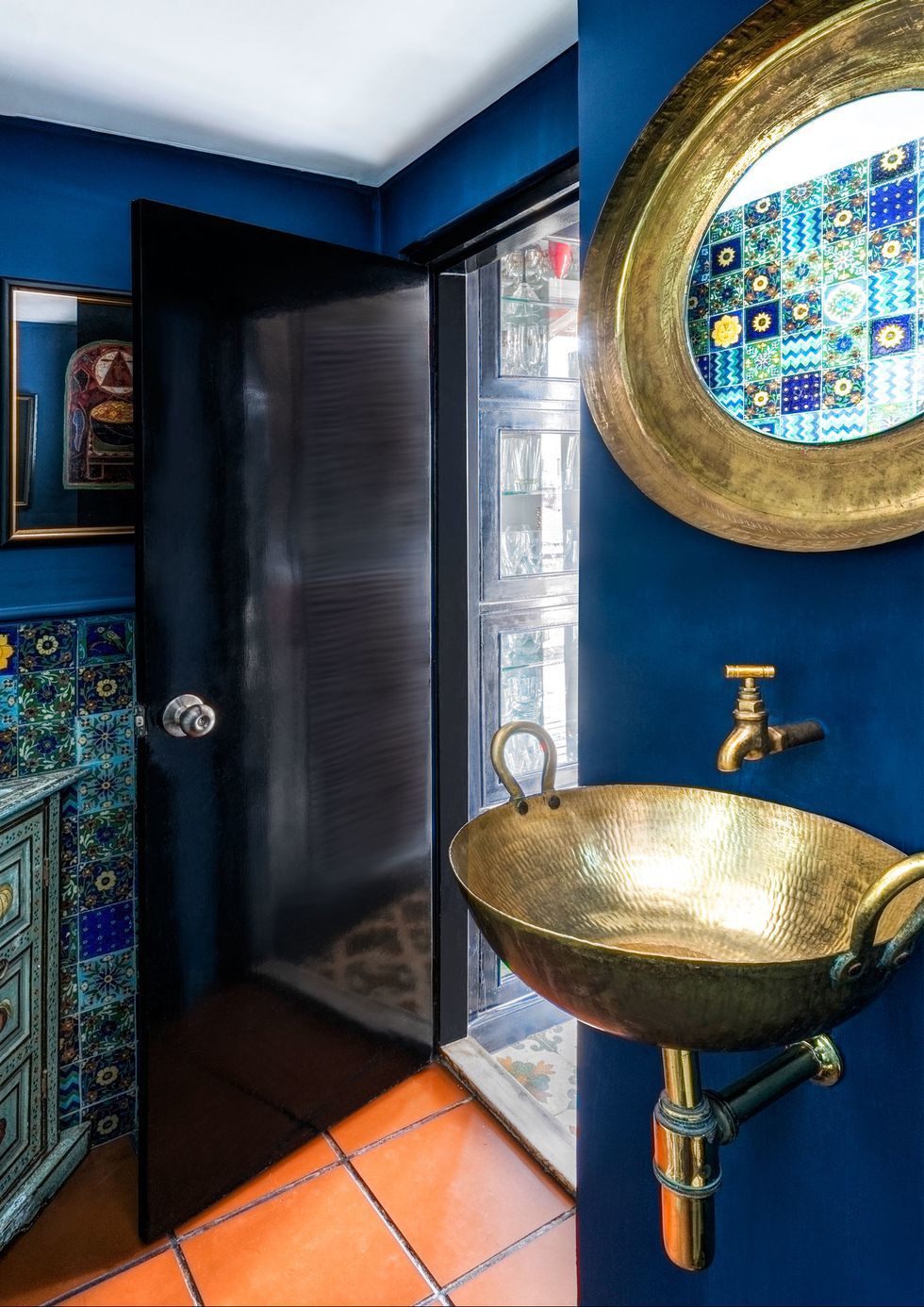 Turn a Negative (Space) Into a Positive

Embracing negative space is a surefire way to make the most of limited square footage. This colorful Mumbai home takes a space-efficient approach with its brass sink, which was made from a wok.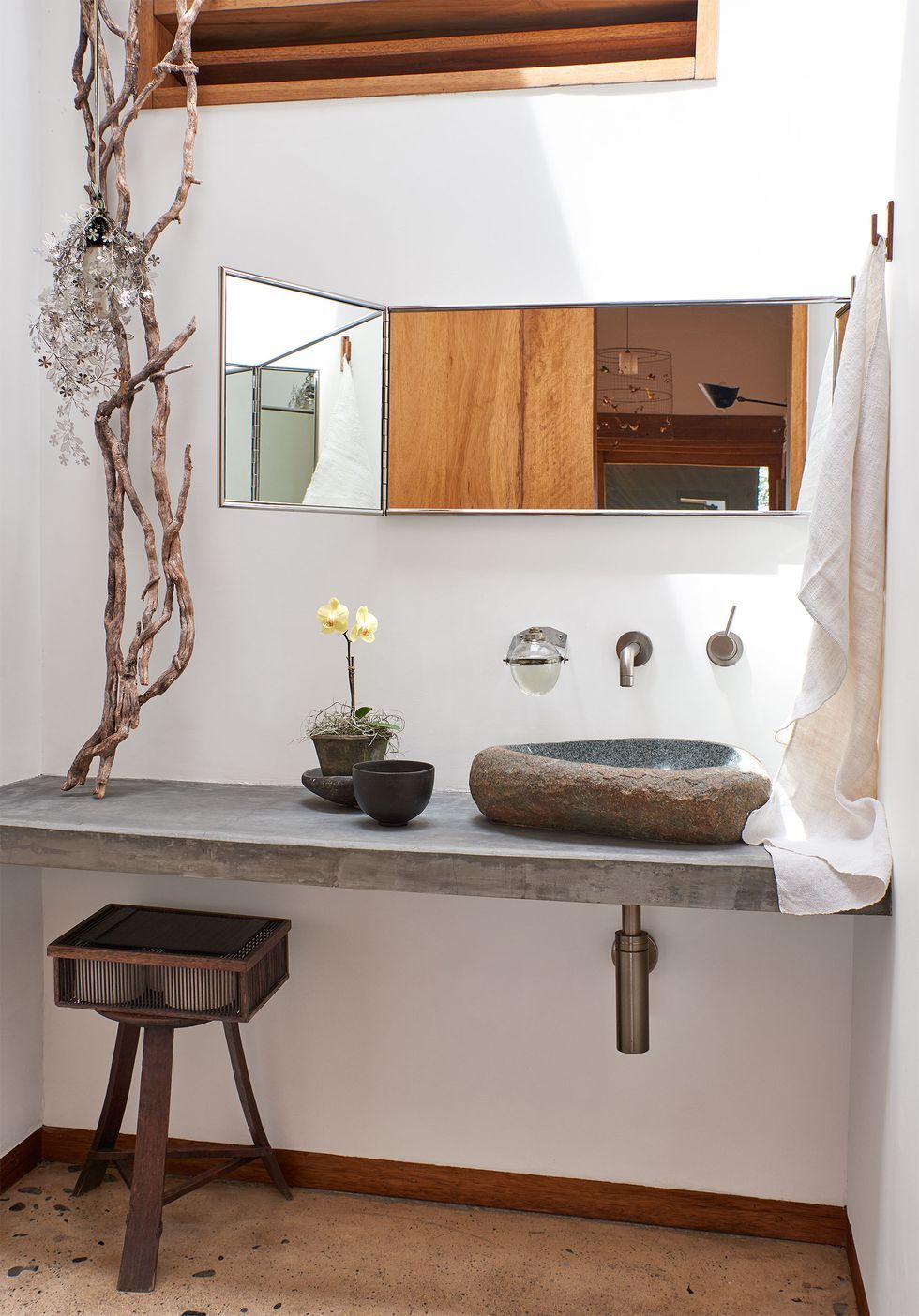 Back to Nature

Make the most of a small space with the help of Mother Nature. From the custom cement sink to the branch accents, artist and photographer Anita Calero's Colombian home pays homage to the great outdoors.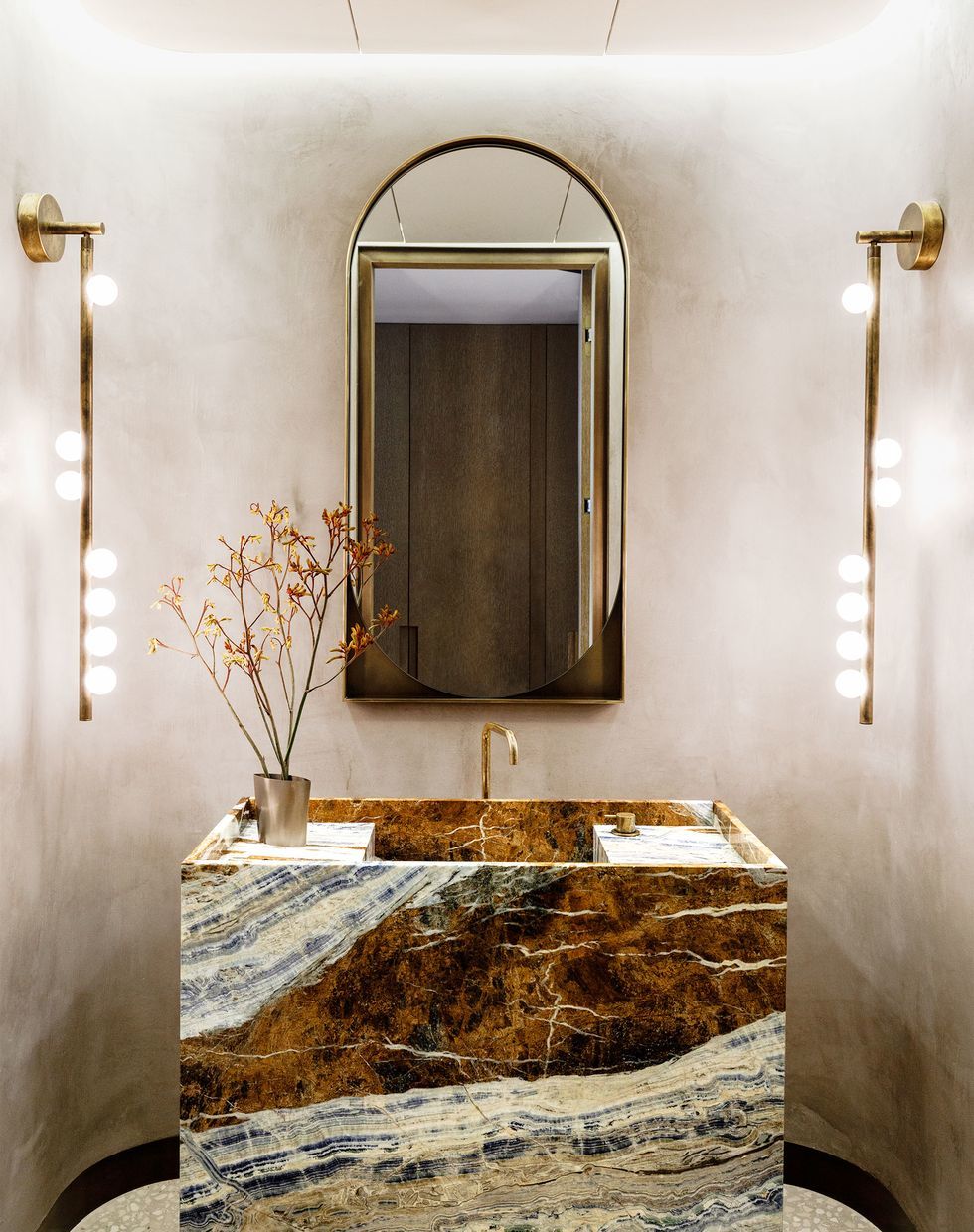 A Stylish Sink

To make your small bathroom stand out, all you need is one statement piece. When Michael K. Chen renovated this apartment on Manhattan's East Side, he put a Cassiopeia marble vanity front and center. The custom mirror by Kin & Company and the Lindsey Adelman sconces highlight the vanity's "wow" factor.