"I'm just doing what comes naturally when you live with two teenage boys, a dog prone to 'accidents' and a really sloppy husband and it seems to really resonate with consumers. The emails and phone calls have been overwhelming so I guess there must be a lot of slobs out there!", said Debbie Wiener, the designer behind Slobproof! and author of the top-selling design book, Slobproof! Real Life Design Solutions (Alpha/Penguin books). "Now, in addition to the Slobproof! with Crypton seating collection, we'll have coordinating rugs from Surya and tables that are equally stylish, affordable and durable."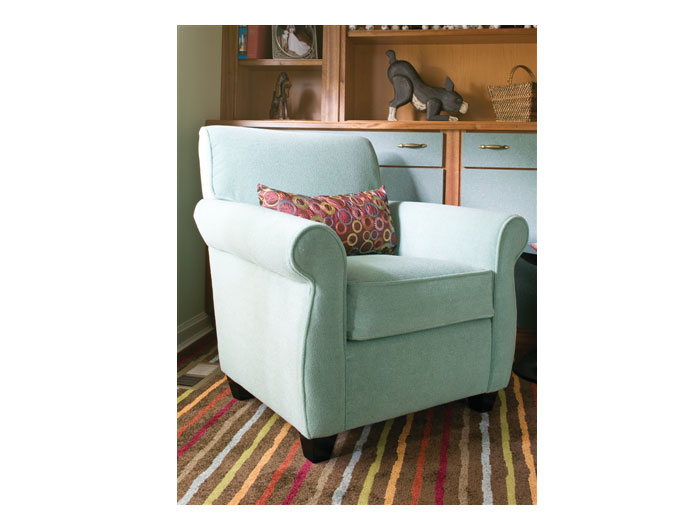 The seating line, which can be purchased at www.slobproof.com, is made with a softer, suppler version of Crypton fabric- the nearly impenetrable material made from fibers encapsulated in a moisture-proof barrier. Popular in hotels and other institutional settings, Wiener developed her Crypton-covered seating line for dorm rooms, family rooms and any room where there's likely to be a mess. This kid-friendly, pet-friendly furniture line includes sofas, sleeper sofas, ottomans, arm chairs and dining room chairs, and will soon include Wiener's end tables, coffee tables and rugs.



For more information on Slobproof! and the Slobproof! with Crypton seating collection, please visit www.slobproof.com .
Furniture designed for real life
It's clean: Unlike applied coatings or topical treatments, Crypton's protective technology is engineered right into the fabric itself, encapsulating every fiber with a permanent moisture barrier that never stops working. This barrier is stain, odor and microbe resistant, and also prevents fluids, mold, mildew and debris from ever penetrating the surface, making it an ideal fabric for home furniture. Stains simply wipe away. See our video at www.slobproof.com. The Slobproof! With Crypton furniture line requires no special cleaners—just clean up any spills or accidents with warm water and a little dish detergent.
It's disinfectable: Crypton is the only disinfectable fabric system approved by the Environmental Protection Agency (EPA). When used in conjunction with Crypton's Disinfectant & Deodorizer, the system eliminates common household germs. The fabric is manufactured in the United States in a green facility using the company's exacting and award-winning environmental standards.
It's affordable: Luxury and affordability go hand-in-hand with the Slobproof! with Crypton Furniture line. Fully upholstered dining room chairs are available at $490 and up and sofas start at $1,399.


CONTACT INFORMATION

Kristina Libby
Slobproof
207-215-4031