What You'll Need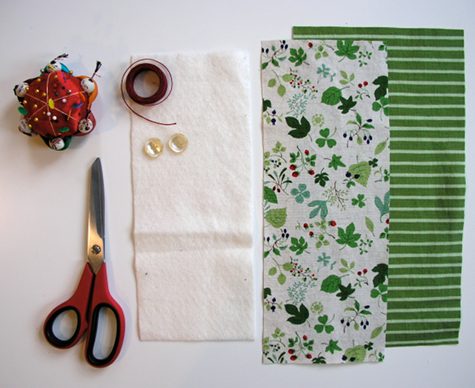 5″ x 13″ piece of fabric for the outside of the cozy / 7″ x 13″ piece of coordinating fabric for the inside / 4.75″ x 11.75″ piece of cotton batting / 2 buttons, about 1″ in diameter / 24″ length of cord or twine / scissors / tape measure / straight pins / iron / sewing machine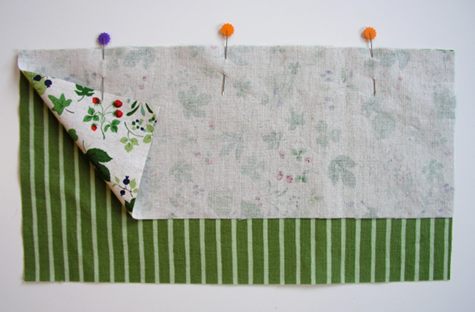 1. Pin the front and back piece together along the 13″ sides, with the right sides of the fabric facing together.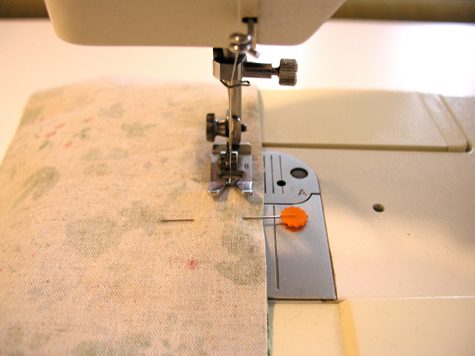 2. Sew the two pieces together using a 1/2″ seam allowance.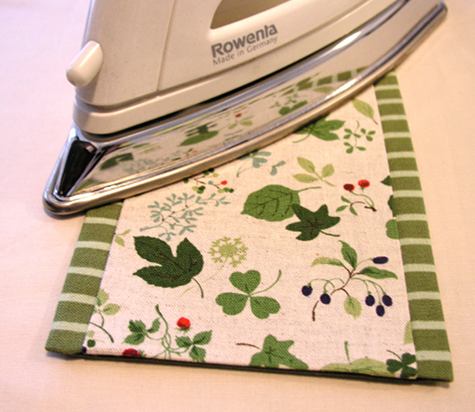 7. Turn the piece right-side out, using a pointy object to poke the corners out. Press the piece flat. Turn under the raw edges of the open end 1/2″ and press them to the inside.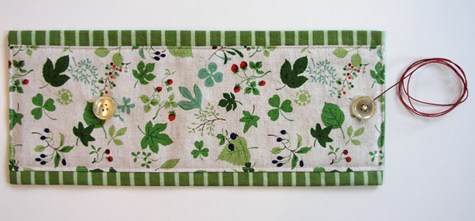 12. Sew the other button to the other end, about 3″ from the edge. Sew it the same way as the other one, using a matchstick. Tie the cord to the first button.