Rustic bedroom ideas are perfect for any season, but we particularly love going for a rustic update in the summer to create a fresh, laid-back calming space. Whether you live in a rustic country home or an uber-modern city apartment, this versatile look can work in any space.

It's all about layering beautifully soft neautrals, slubby textures, and natural materials, plus bringing in key pieces of rustic bedroom furniture to complete the vibe. Paneled walls are also an easy bedroom idea that will give an instant cabin feel to a space. Painted in a clean white or left as bare wood, they provide the perfect backdrop for this cozy aesthetic.


Rustic bedroom ideas

It's the very laid-back and lived in look that is key to creating the perfect rustic bedroom. Soft textures, soft colors, soft shapes, and without verging too much on the side of shabby chic, you want pieces to have a worn, weathered look to them. You can contrast all that with some contemporary decor too, say a bold print or a piece of modern furniture, just to keep the look fresh and interesting.


1. Wrap walls in wood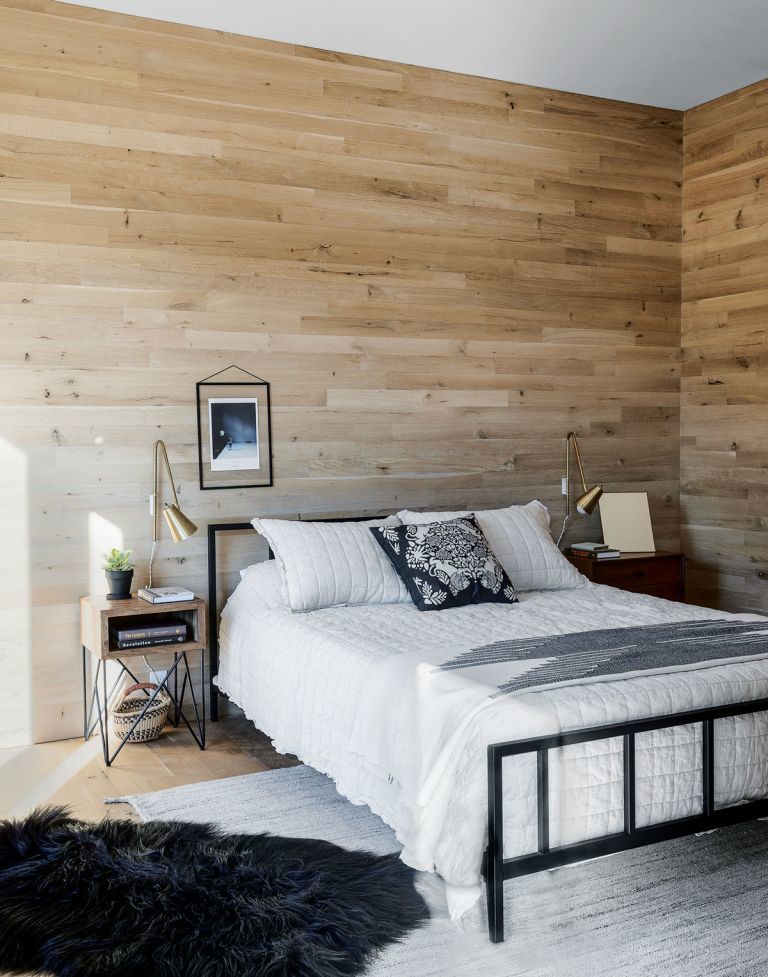 Give a bedroom an instant rustic edge with wooden paneling. The warmth and texture it adds creates a cozy cabin vibe and provides the perfect backdrop for simple rustic bedroom furniture and a clean black and white color scheme. The warmth of the wood means you can bring in those darker hues without interrupting the country style as the wood tones down those deeper hues so they don't look too stark.


2. Or go for white panelling for a fresh rustic bedroom


The bedroom of this gorgeous riverside home is packed full of rustic bedroom ideas. Gorgeous soft white armchair, wooden accents, and of course the paneled walls. Opting for white rather than raw wood makes the space feel so light and open – perfect if you are working with a smaller space and want to 'expand' the proportions.

'Panelling is everywhere we look, and although it is showing no signs of slowing down it is evolving into a more modern style, with cladding becoming increasingly popular.' explaining Jen and Marr, founders of Interior Fox.

'It's great at adding texture and color to walls and works in almost any living space. Half-height or full height this decorating style is great for all types of properties, especially new builds as it really helps to add character and interest when architectural features are minimal. This technique is ideal for small rooms when used vertically, as it makes the walls appear taller.'


3. Pick a simple neutral scheme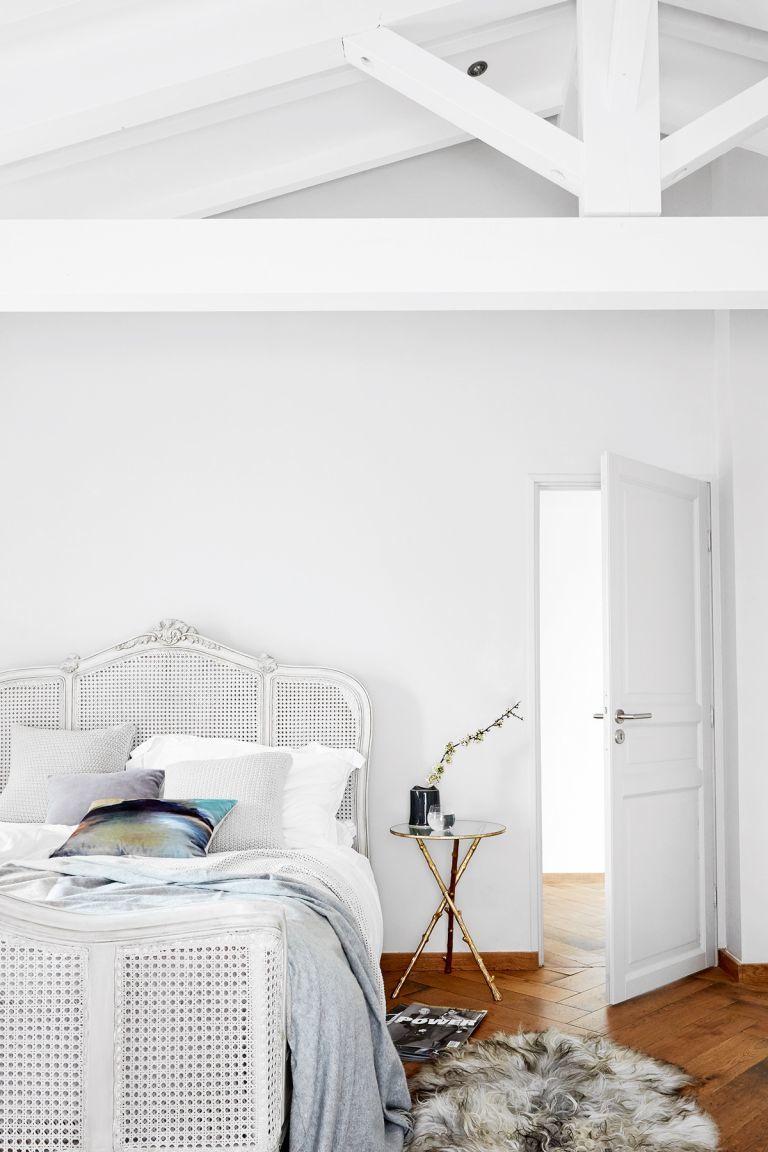 This beautiful white bedroom feels so calming and serene. The key with sticking to just one color in a rustic bedroom is to make sure you add lots of texture, that's what will add interest, depth, and a softness to the room.

'Decorating with white is one of the easiest ways to create a fresh and cohesive look.' says Ben Stokes, Founder of Kagu Interiors. 'It helps to open up a space, making it appear much lighter and bigger. To avoid a room feeling washed out, incorporate different textures of linen textiles, wicker lighting or incorporating to occasional antique finds to add character and interest.'

'Layer with complementary shades of neutrals, like off-white, cream, or soft grey. Wood also works well in a white scheme, whether it's the wooden beams in the ceiling, flooring, reclaimed stools or side tables.'


4. Incorporate rustic bedroom furniture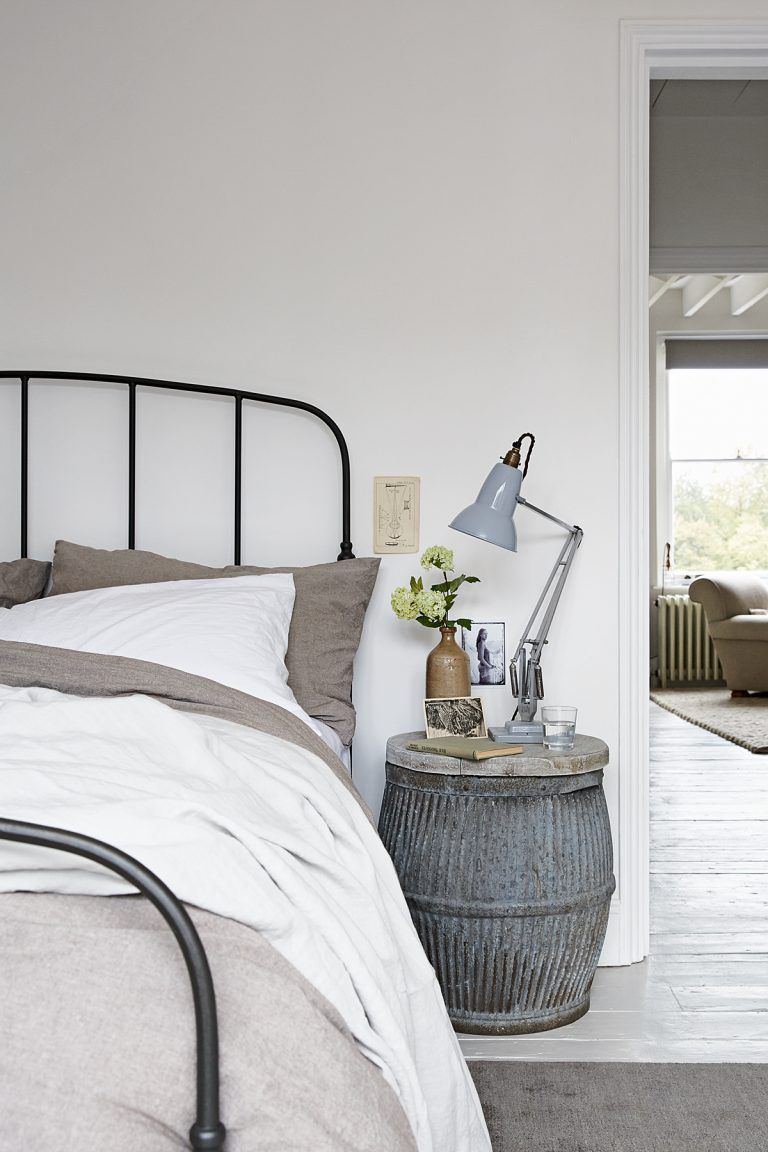 The quickest way to give any bedroom a rustic edge is to add in some rustic bedroom furniture. The textures and natural shapes will add that worn, lived-in look to the simplest of bedrooms. See how in this space, the vintage galvanized barrel brings texture and interest into the otherwise quite simple space.

Just a single piece is sometimes all that's needed. Try a delicate antique, farmhouse chair, or a weathered wooden bench positioned at the end of the bed to add a country, farmhouse feel.


5. Layer up textures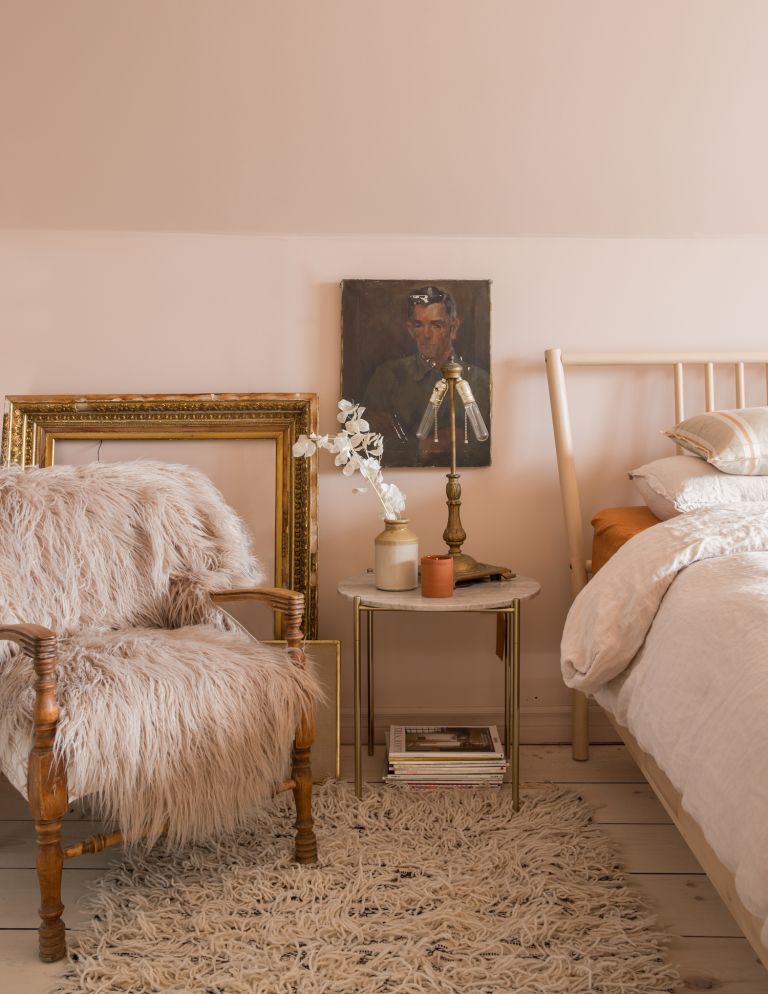 With rustic bedroom ideas, texture is key. As Camilla Clarke, Creative Director of Albion Nord says, 'Consider texture to be as important as color and pattern when creating a rustic inspired bedroom. There is nothing worse than a flat design. Interiors are all about evoking the senses and therefore texture is a vital ingredient to every design to get our sight and touch senses going. Try mixing different textures such as natural linens with soft velvets or robust leathers with thick wools.'

'Look towards natural oak for a rustic aesthetic. A beautiful and natural living product with texture and movement in the grain helping bring warmth and character to a piece of furniture and works so well juxtaposed against harder materials such as metal or stone.'